We recently had the opportunity to chat with well known Atlanta-based wedding and lifestyle photographer, LaJoy Cox, about capturing the love stories of various couples for the TV series "Love is Blind" and "Married at First Sight." Leveraging 8 years of experience from her LaJoy Photography business, she created timeless and classic images that couples will be able to forever cherish. Here is what she has to say about her experience shooting for these experimental love shows: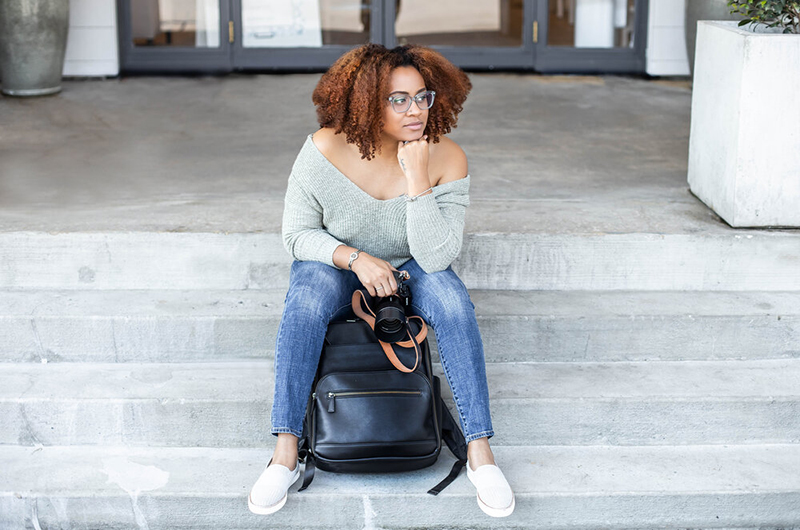 1. Tell us a little about yourself.
My name is LaJoy Cox. I am a Wedding and lifestyle Portrait photographer based in Atlanta GA. We specialize in documentary wedding photography for the bride and groom that is interested in telling their love story in a creative way. LaJoy Photography has been in business for 8 years working with brides and grooms creating timeless and classic images to help our brides and grooms cherish their memories.
2. How did you begin shooting for "Love is Blind" and "Married at First Sight?"
About 5 years ago I was asked to shoot for the third season of "Married at First Sight." I originally thought it was a scam because there was no way I was lucky enough to get such an amazing opportunity. My advertisement on The Knot lead them to my website and once I spoke with the producers they thought I would be a great fit for the job. "Love is Blind" was filmed by the same company and I guess working on the first show allowed me to make some connections and even make some friends in the industry.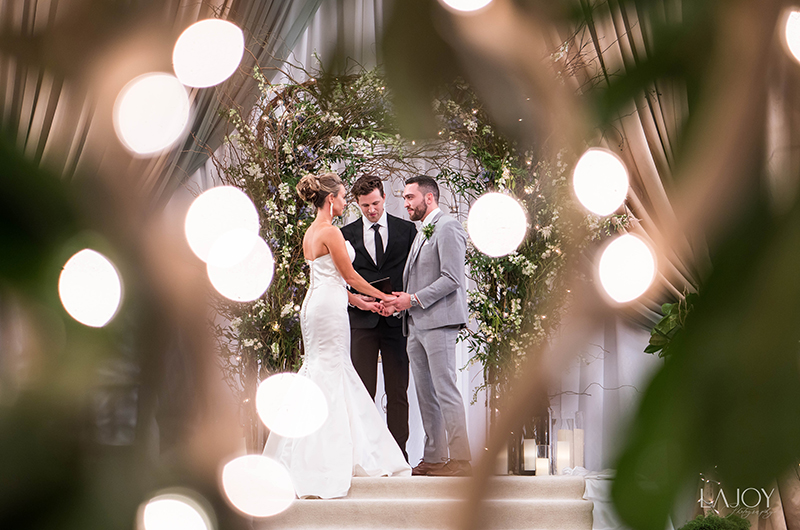 3. How would you describe the concept of the two shows to those who have never seen it?
"Married at First Sight" was a show that tested if relationship experts could match two people based on what they said they wanted in a partner and what the relationship experts thought would be a great fit for them. This show was meant to match two people who were extremely compatible with one another and see if they would fall in love and stay married after meeting at the alter and living together.
"Love is Blind" was a show that allowed the couples the chance to match themselves without seeing each other at all. They had meaningful conversations and made connections based on their emotional and intellectual parts of the relationship only. This tested if people could fall in love without seeing the other person and decide to get married. At the end of the show, they would decide if Love was truly blind and say yes at the altar and live happily ever after.
4. What did a typical day of shooting look like? Was it all fun or were there challenges you faced?
"Married at First Sight" was so much fun. I was able to photograph both the bride and groom before the wedding and get to know the couple separately. The couples would then respond with a yes and the experiment began. The photo session was a little more awkward because posing couples romantically even though they did not know each other and had never even spoken to each other was difficult. I had to play off of the couples and get some great images the best way I knew how.
"Love is Blind" was an emotional rollercoaster for me. OMG! This show left me with my mouth dropped wide open. When some of the brides and grooms said no this was a first for me in business. I was so shook during this entire show because I was not expecting some of the brides and grooms to say no. It was fun and exciting from beginning to end.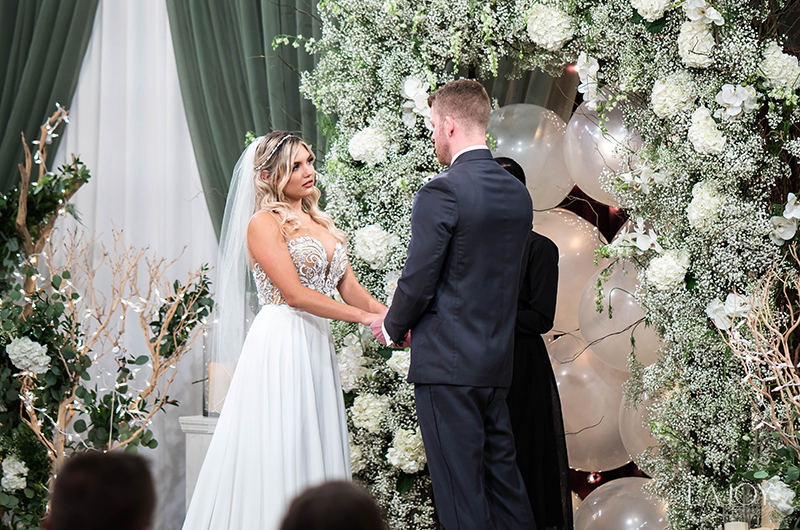 6. Looking back, were there any moments that really stood out? Or were particularly special?
The biggest moments of "Love is Blind" was the moments with the brides and grooms before they were able to walk down the aisle. I was able to talk to the brides and grooms and see how they felt about the day and how they felt about the experiment. It was fun and really interesting.
7. Did you learn any tips or lessons you could apply to your own personal relationships? Or perhaps already have applied?
This has been such an amazing way to grow my career. I think that the experts in "Married at First Sight" taught me some things that I could put into my relationship to make it stronger. I think that both shows gave us all things that we could learn and use to grow.
8. Many people may view "Love is Blind" and "Married at First Sight" as unconventional in terms of courtship but since the pandemic has hit, many individuals are taking to new strategies to meet romantic partners and to find deeper connections. Do you have any advice for people interested in meeting someone new or dating during COVID?
I think that taking the "Love is Blind" route is very safe and very necessary. Meeting online and connecting with a person on an emotional level and having important conversations is going to be the best way to go. Once you have the connection that you need then you can put yourself in a space where you can let the relationship go to the next level. Build a friendship first.