Looking for a coastal location with a whimsical vibe? Look no further than The Colony in Palm Beach, Florida.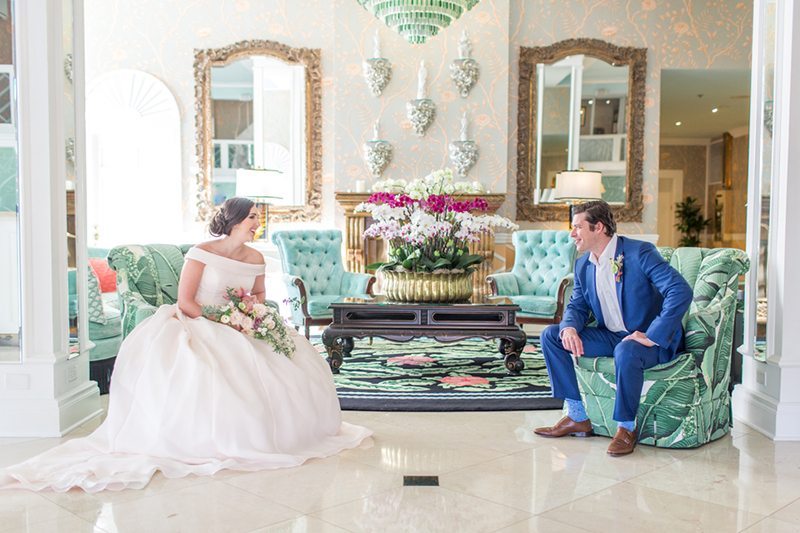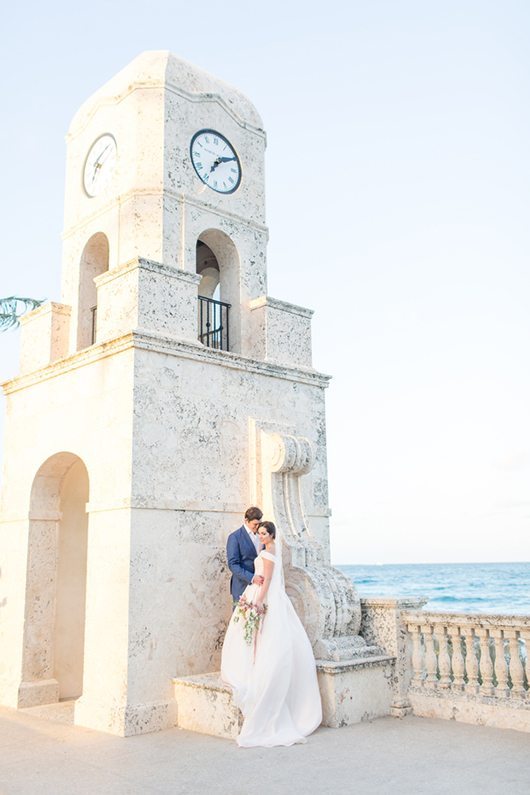 The entire resort is decorated with pops of bright pinks, blues, and greens that contrast beautifully with clean whites and neutrals.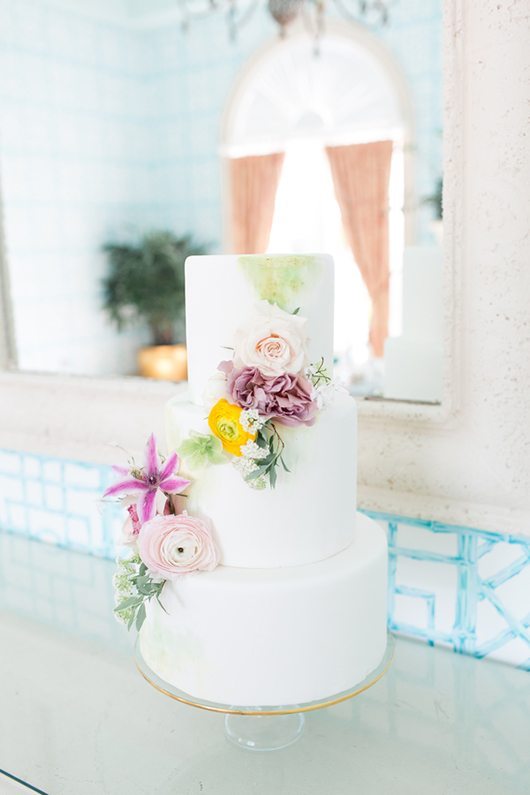 The lush emerald green leaf curtains and rug has us feeling like we're lounging poolside at the Beverly Hills Hotel. Take a note from this bride and turn the famous pattern into a new pair of bridal heels. Sounds like the perfect something new.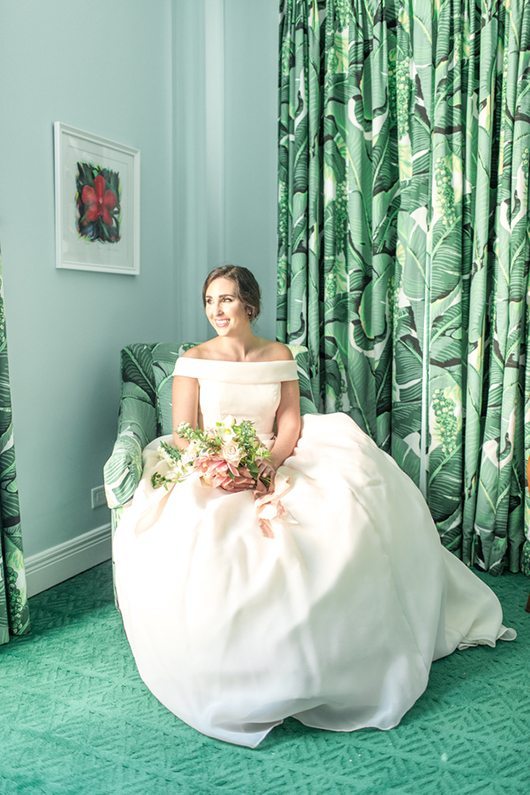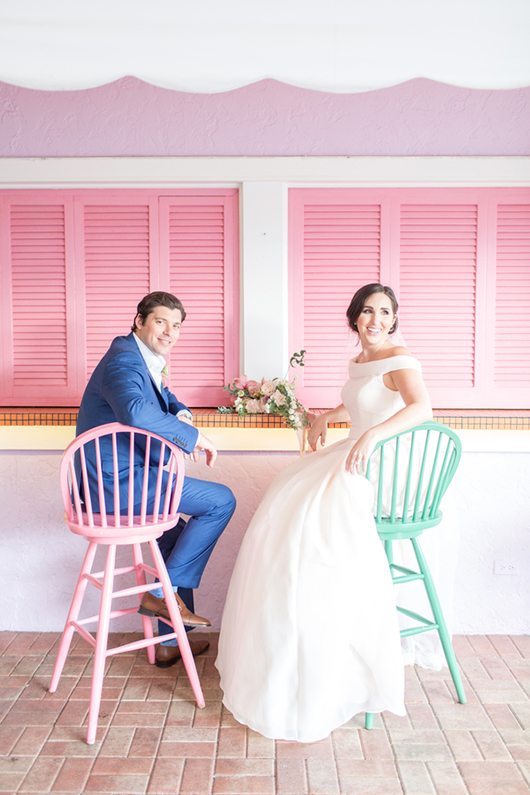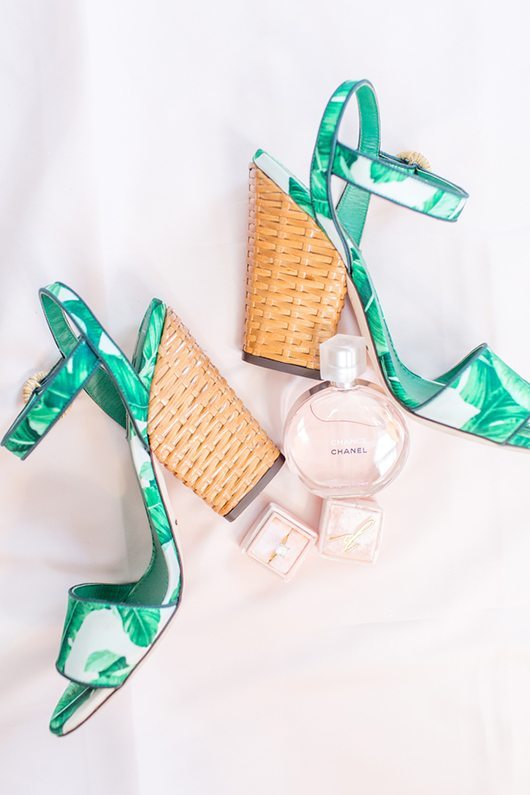 As for your something blue, we love the groom's casual but also sophisticated blue suit. Coastal weddings are the perfect opportunity to ditch the traditional black tux and go for something a little more laid back.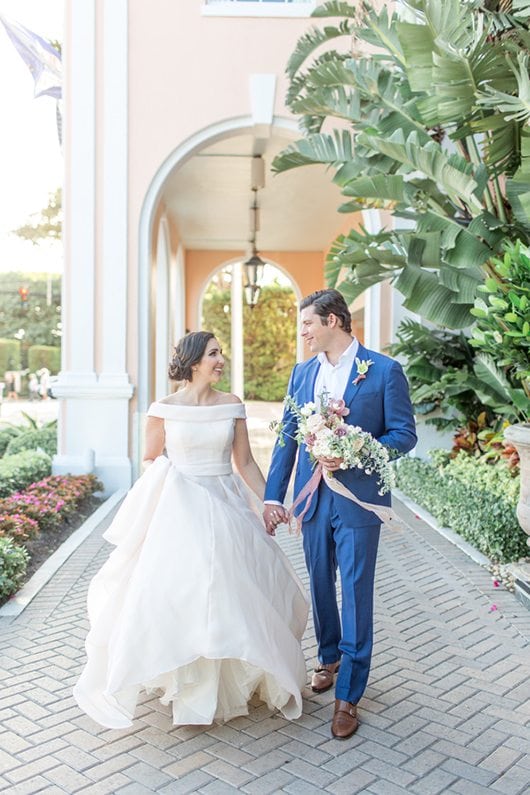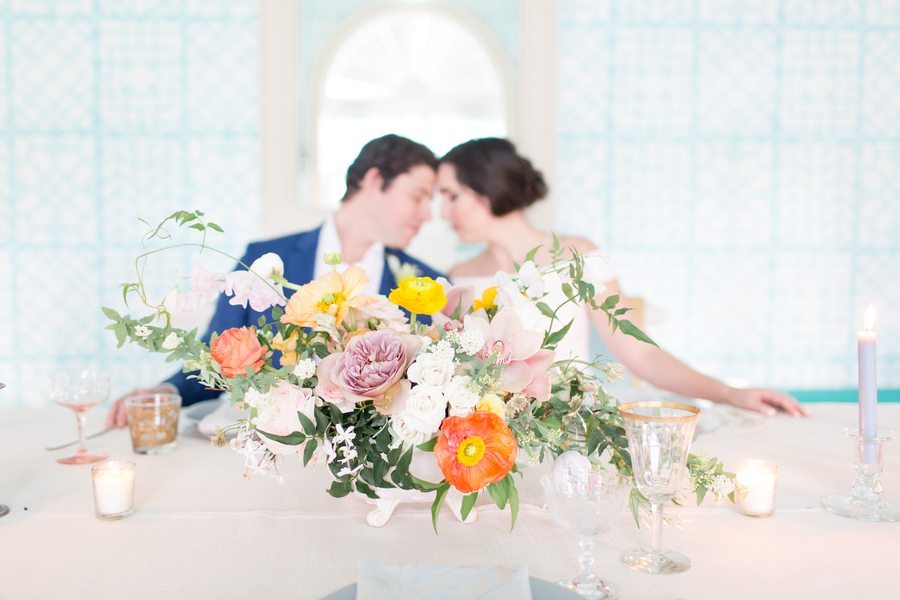 This classic wedding dress feels like something out of a Grace Kelly film. Who doesn't love buttons? They're such a tiny detail but they really do beautifully tie the gown together and make it extra classy.