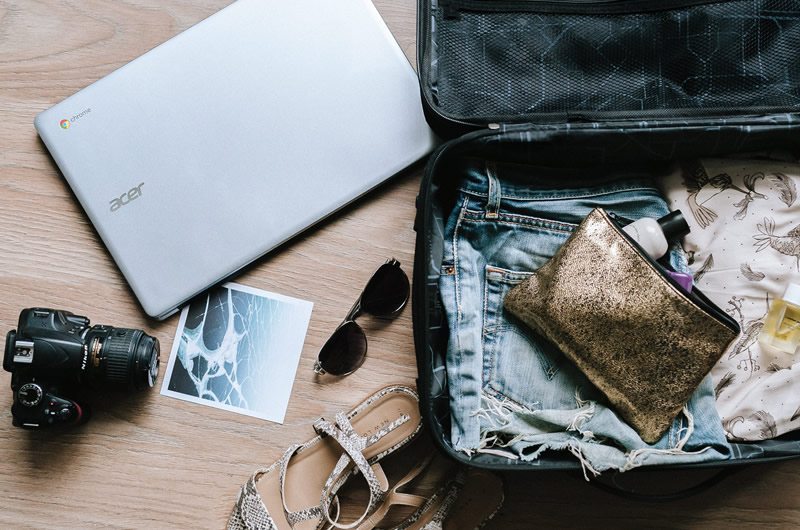 A Comfy Neck Pillow: Most airlines allow one carry-on item and one personal item. It's definitely worth it to make a neck pillow your personal item! It's already difficult to sleep during a flight, and taking a nap with no neck support is nearly impossible.
A Sturdy Carry-On: Your carry-on has to fit within a certain size parameter to be taken on the plane, but just because it's small doesn't mean it can't be oh-so-trusty. Find a great carry-on bag that can hold all of your just-in-case essentials, and you'll be set for any situation!
Driver's License: This may seem obvious, but many travelers can forget to bring this absolutely essential item. Add in new restrictions on some states' licenses (RealID), and the issue can get confusing. Make sure you know all of the rules regarding your state's identification cards and flying to ensure that you don't miss a flight due to inadequate forms of identification!
Passport: This is related to #3, but it can be a good thing to bring a passport even on a domestic flight. If it's something you know that you can keep up with, it's highly suggested to take a passport in case of a lost or stolen drivers license or any other identification mishaps.
Emergen-C: We've all had that one person in our row who spent the entire flight coughing, and getting sick during vacation is a major bummer. Make sure to pack Emergen-C to load up on vitamin C and prevent catching a pesky cold during your trip!
Daily Medications: This is an item best packed in your carry-on in the case that your luggage goes missing. You should pack any medications in a carry-on bag in order to avoid any medical risks!
Noise-Blocking Headphones: Because crying babies. Need we say more?
A Good Book: Bring a good book on your flight for entertainment that certainly won't die during your trip. As archaic as paper books may seem, they require no chargers or in-flight wifi, and they're an amazing way to keep yourself busy on a long haul plane ride.