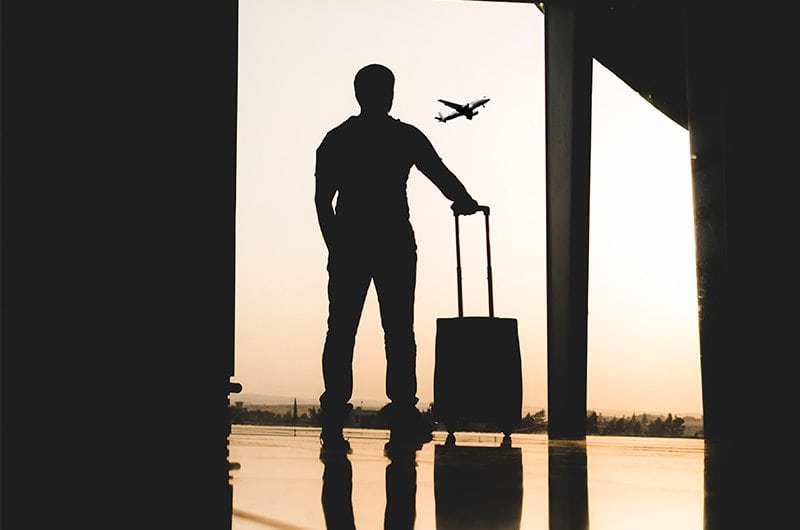 One | Longchamp Le Pliage Cuir: This bag is a stylish yet durable option for travel and is offered in eight colors. The Le Pliage Cuir takes its design from the original Le Pliage tote bag, which quickly became a wardrobe staple for women everywhere. Made of metis leather, this bag is a perfectly elegant, yet casual travel staple and a great investment that will last for years to come.
Two | Longchamp Le Pliage: The Le Pliage is Longchamp's cult-classic tote bag and crowning jewel. Available in nylon or leather, this simple yet elegant bag is perfect to use as a carry on and converts wonderfully into a day-to-evening tote bag during your trip. 
Three | Coach Explorer: The Explorer bag from Coach is a gorgeous and luxurious leather duffel bag featuring inside zip pockets and an included padlock and luggage tag. The bag also complies with TSA regulations for carry-on luggage, so you can use it as a weekender, a checked bag, or a carry-on!
Four | Lands' End Medium Seagoing Duffel: This adorable retro-style weekender bag is both fashionable and affordable, and it's offered in five colors. The bag is Land's End's reboot of its Seagoing Duffel from the 1970s, and the company offers monogramming for a personal touch. 
Five | Madewell The Transport Weekender: This heavy-duty weekend bag is both durable and fashionable. The bag's waxed canvas exterior is said to age like fine wine, and the interior pockets can hold anything from keys and phone to makeup or chargers. The bag features a removable adjustable shoulder strap and a matching name tag to complete the look!
Six | Tommy Hilfiger '90s Duffel Bag: This canvas duffle features the signature Tommy Hilfiger navy and red look with a logo on the side, and is both a functional and fashionable luggage option. Take this bag with you on any nautical beachside adventure, and you'll totally look the part!
Seven | Barbour Wax Holdall: While Barbour is known for its gorgeous waxed canvas jackets, they also make a wonderful duffel bag for travel. The wax coating means this bag will hold up just fine in any weather, and, as evidenced by the name, the bag will hold all you need for your getaway.
Eight | Louis Vuitton Neverfull: This bag is definitely a bigger investment, but it's perfect to store all your carry-on essentials and also converts to a super-chic tote bag during your trip. It's a perfect staple piece that's luxurious, stylish, and functional!