Do you have a wedding or bridal shower coming up? Are you puzzled about what to get the bride and groom? If so, search no further! Listed below are some of our recent favorite gifts for him and her to suit all of your wedding-related needs that are guaranteed to help make someone's (or even your own) wedding experience that much better.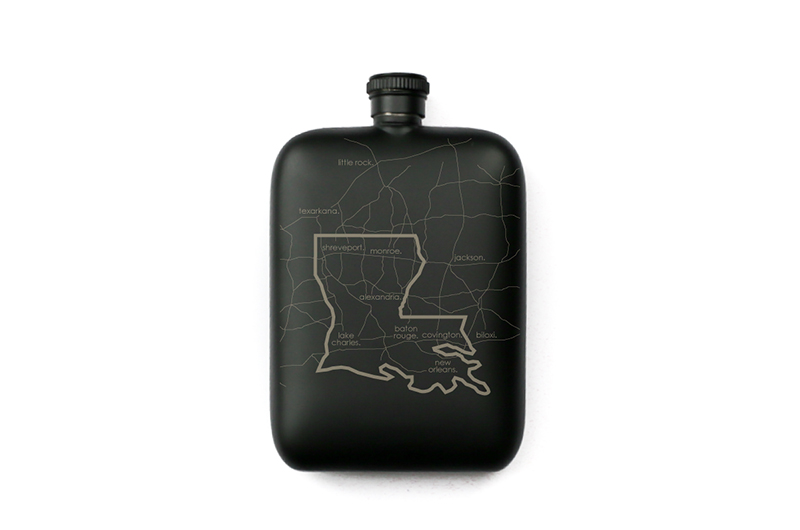 GIFTS FOR HIM
ENGRAVED MAPS POCKET FLASKS
Well Told's beautifully crafted Maps Pocket Flask holds six fluid ounces and can be engraved in a variety of stunning map styles. Choose from ANY city or state in the US — perfect for remembering where the special event took place.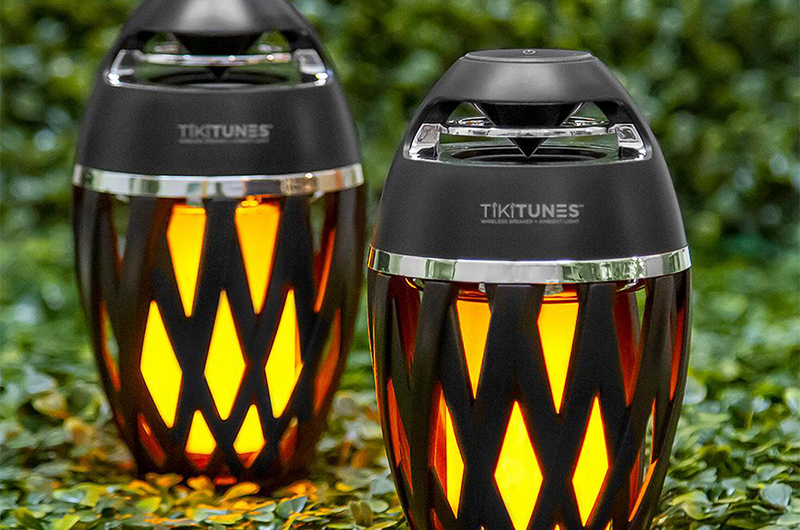 TIKITUNES BLUETOOTH SPEAKERS
The original TikiTunes Bluetooth® Speaker provides 6-hours of continuous audio playtime and a tiki-inspired LED flickering flame. It is just the right indoor/outdoor speaker for use at home or on-the-go! Enjoy true stereo sound by connecting the two speakers together for a dynamic sound. 
JOEL NOLAN COLLECTION
Each Joel Nolan candle is delicately blended with premium fragrance and clean-burning, eco-friendly coconut wax. The purity of the coconut oil and the wax characteristics allow each candle to have an incredible scent that will fill any room you decide to light them in.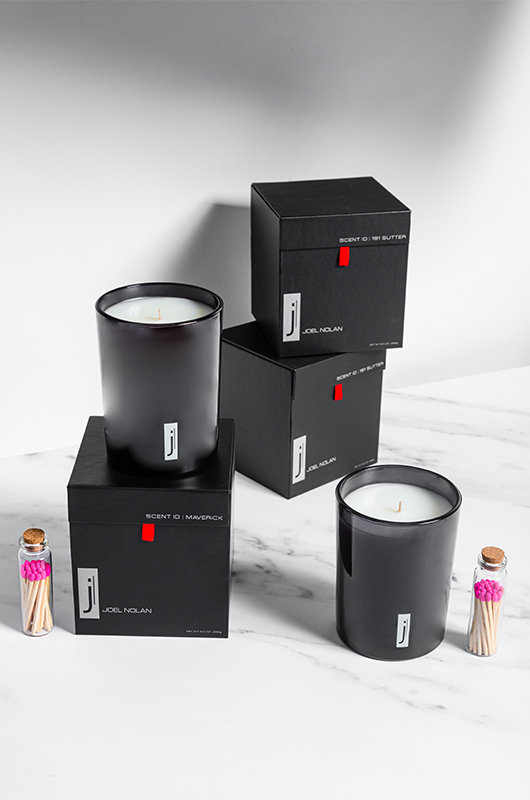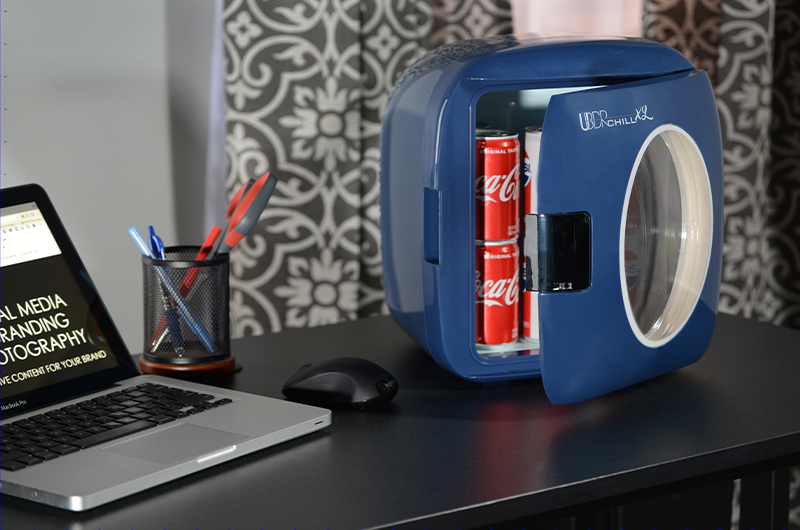 MAN CAVE FRIDGE
If he's looking to spice up his man cave, check out Uber Appliance's line of Uber Chill mini-refrigerator products. These little gems can fit up to 12 soda cans, keeping a chill refreshment easily accessible at all times! Save time, energy, and stop the multiple trips to the kitchen throughout the day with premium mini-fridges at Uber Appliance!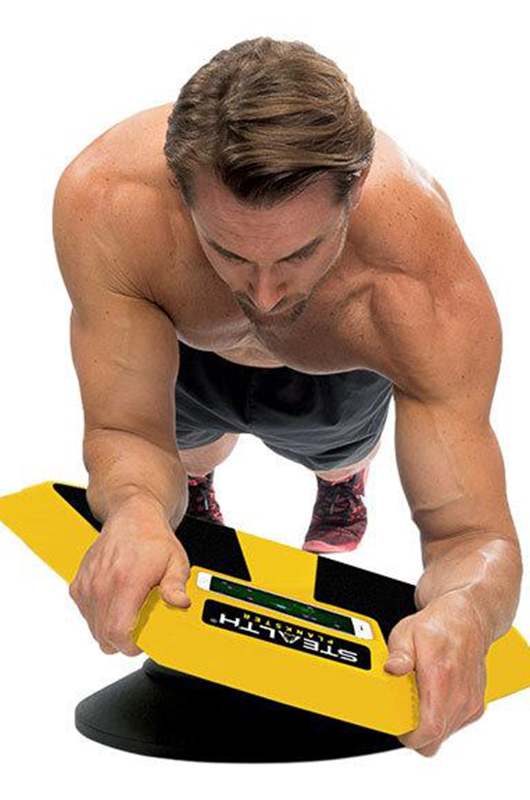 STEALTH
Get fit playing retro-inspired video games that work your core! Indulge your love for classic arcade games while getting in the best shape of your life with Stealth! Simply select a Stealth core targeted game from the Stealth Fitness App, slip your phone onto the platform, and get ready to rock! The platform is equipped with ultra-comfortable arm pads and can support up to 300lbs.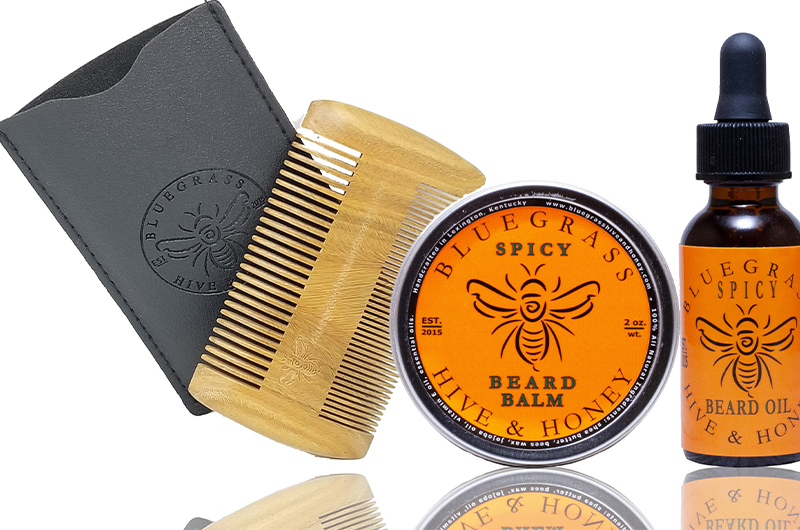 SPICY BEARD GROOMING GIFT SET
All the essentials for maintaining a healthy beard can be right at his fingertips. Bluegrass Hive & Honey's Spicy beard gift set comes with your choice of Spicy beard balm or wax, Spicy beard oil, and your choice of dual-sided Sandalwood beard comb or the New Travel Beard Brush.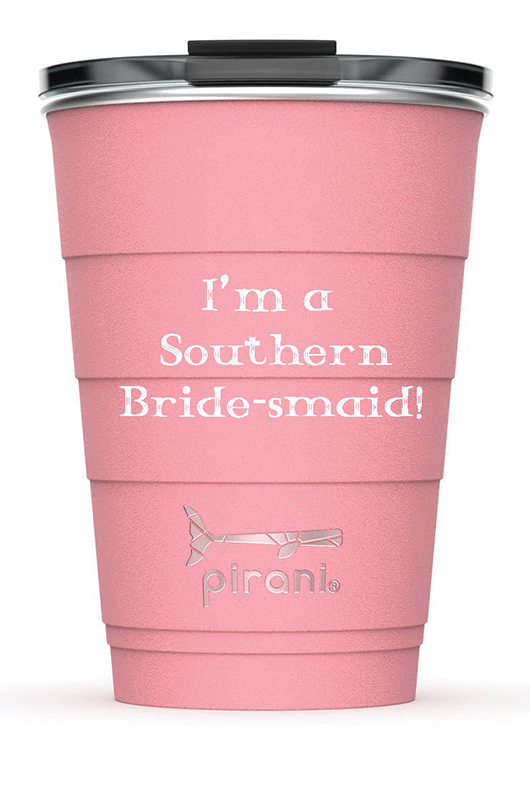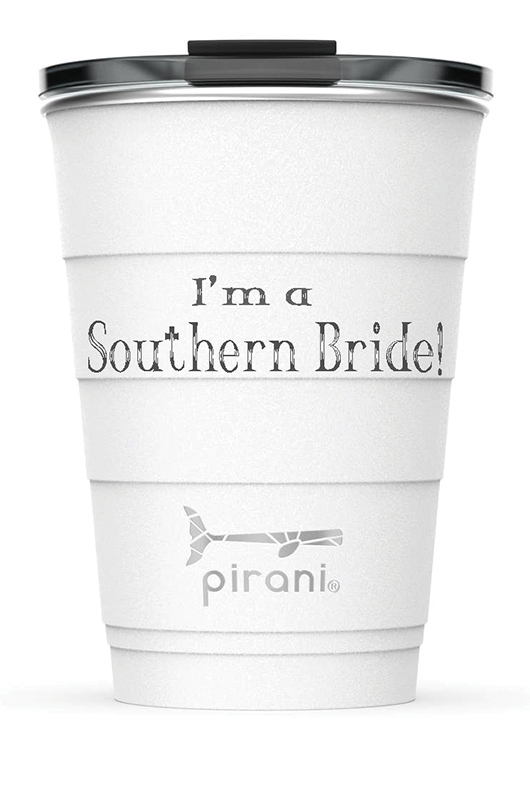 GIFTS FOR HER
PIRANI PARTY TUMBLER
The Pirani Party Tumbler will keep the spirit of the occasion alive and your drinks hot or cold all while earning you some good environmental juju. The Pirani Party Tumbler aims to bring people together while making a positive environmental impact. Grab this as a gift for your righthand girls, and it'll be the only reusable cup you'll ever need.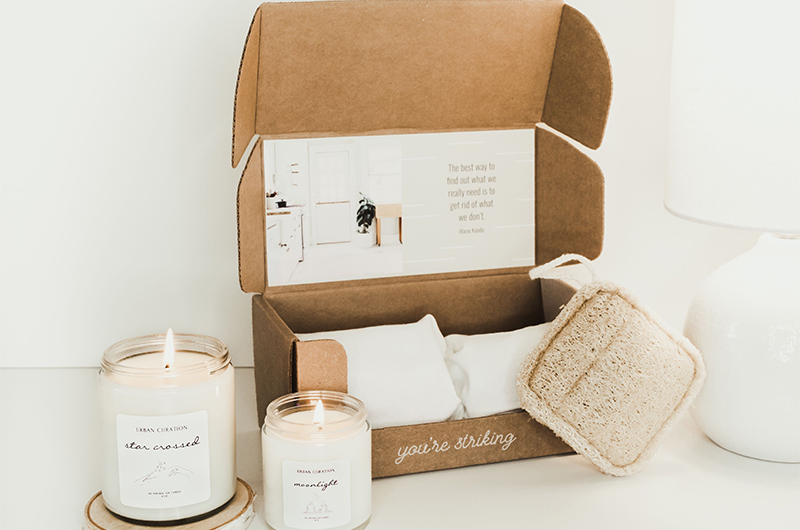 VELLABOX
This gift box is completely customizable to curate and hand-select the scents and products for any occasion (even a candle that's an ode to celebrating the big wedding day). Everything featured in the box is all-natural, seasonally inspired, and sustainably packaged.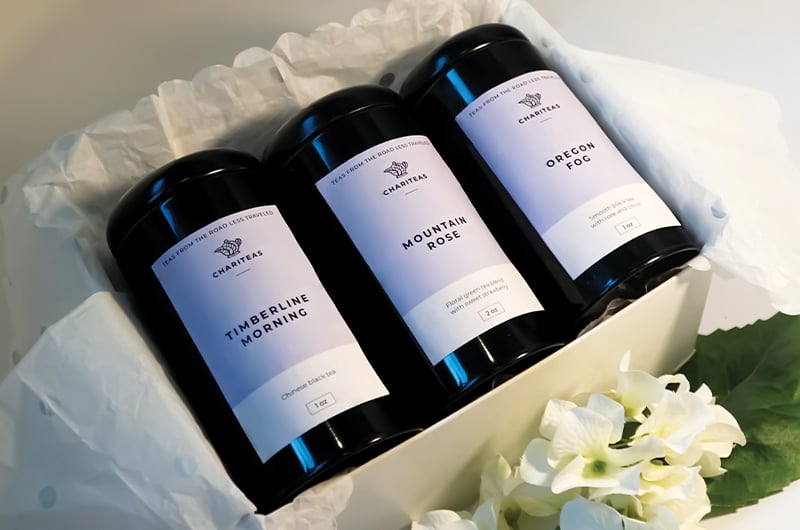 CHARITEAS WANDERLUST COLLECTION
This dreamy collection includes a trio of teas from around the world to satisfy a craving for adventure that many of us have been missing. Chariteas is committed to sourcing the world's finest quality tea from the road less traveled. The brand works with sustainable tea farms in order to craft custom blends and operates with a strong passion for the environment. With each purchase of tea, they do the earth a favor and replant trees.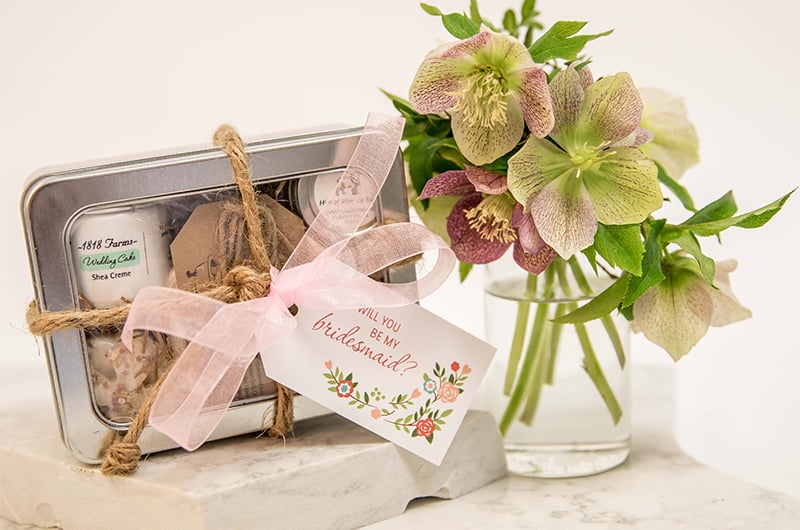 1818 FARM SPA EXPERIENCE TIN
Pamper yourself, or your bestie bridesmaids, with a Spa Experience Tin by 1818 Farms. Consider stuffing your bridesmaids' boxes with their Lavender Goat's Milk Bath Tea packet, a moisturizing Bath Truffle, a 2 fl oz jar of moisturizing Shea Creme (your choice of Green Pastures, Lavender, or Wedding Cake scent), and the "Hint of Mint" Lip Balm. Your skin will be thanking you later.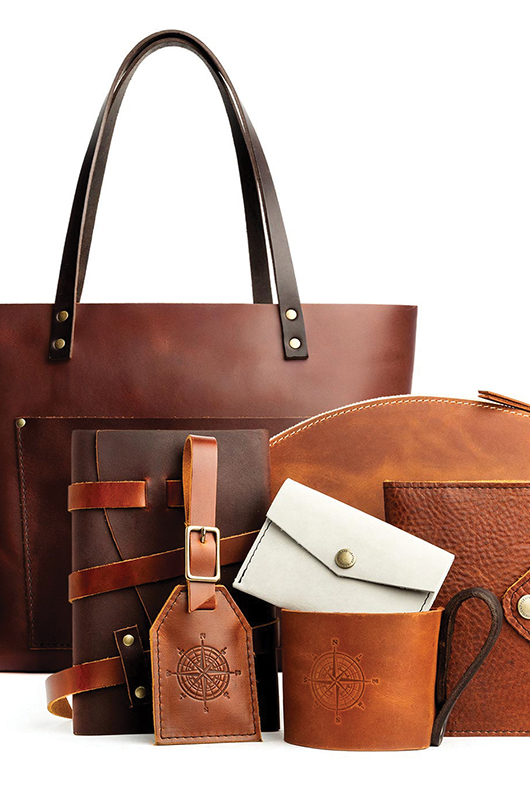 PORTLAND LEATHER GOODS
These statement leather bags are nothing but versatile, functional, and beautiful. From stunning leather Tote Bags to minimally designed Bucket Bags, each one is handmade from the finest full-grain hides creating a personalized bag that you will love for years. 
PHUNKEE TREE CHARGING PAD
Upgrade your clunky charger with Phunkee Tree's chic Wireless Charging Pads! These chargers not only elevate the look of your tabletop, they also conveniently charge your phone wirelessly and quickly with 10W fast charging!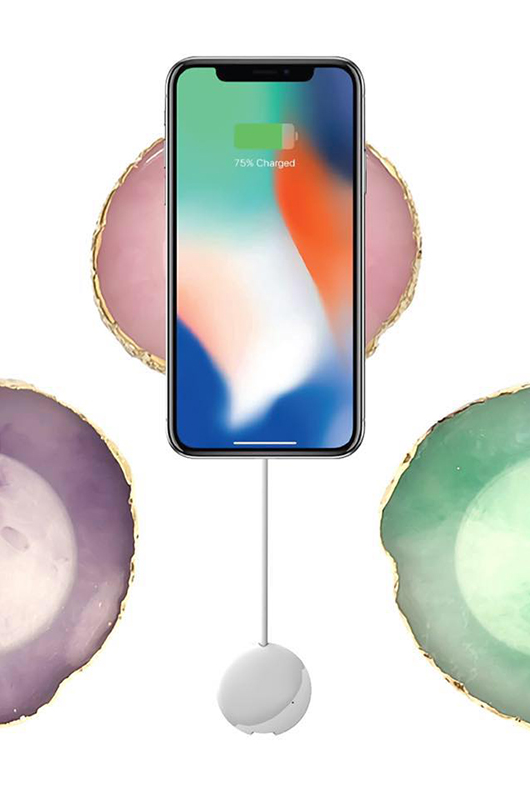 If you're stuck on what to get the bride and groom, or even how to treat your bridal party, consider these gifts for him and her to suit all of your wedding-related needs. These trendy must-haves are sure to make a lasting impression on whoever gets to unwrap them.