As the country begins to open up again, brides who are cautious of COVID-19 but who are still looking for an unforgettable, luxurious wedding day experience may be wondering what types of venues best fit their vision. Wedding hotel takeovers offer a unique, stress-free venue that marries safety with elegance. We've scouted out five fabulous boutique properties in the South where historic beauty merges with local charm to provide an enchanting location for you and your guests to celebrate your I do safely.
The Germantown Inn
Nashville, Tennessee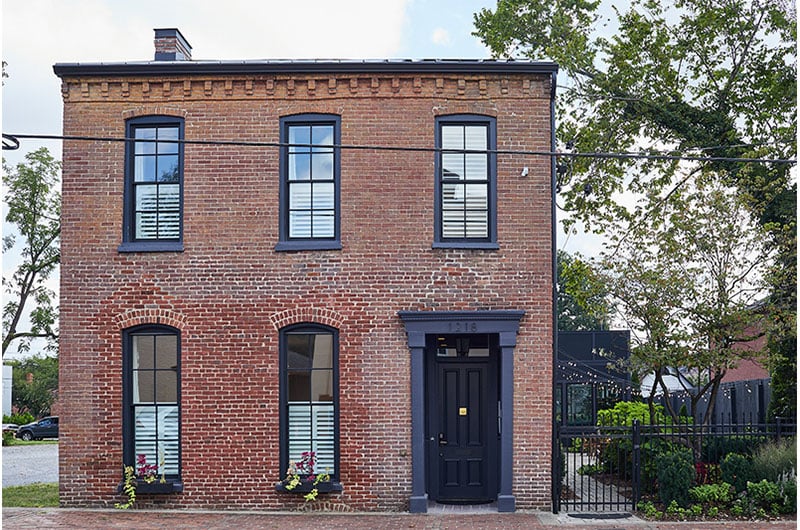 Image provided by Emily Dorio
Located in one of the oldest buildings in Nashville's historic Germantown neighborhood, the Germantown Inn is in a two-story, Federal-style house that was reimagined from its original 1865 construction into an inspired luxury boutique inn in December 2016. With historic charm, tailored amenities, and a modern design, the Germantown Inn can host an intimate wedding ceremony and reception for up to twenty-five guests. The Germantown Inn is available for a full buyout, which includes exclusive access to the property's ten bespoke guestrooms that can accommodate up to twenty adults, a lush outdoor courtyard terrace, a light-filled parlor, and a rooftop veranda with downtown and neighborhood views.
Henry Howard Hotel
New Orleans, Louisiana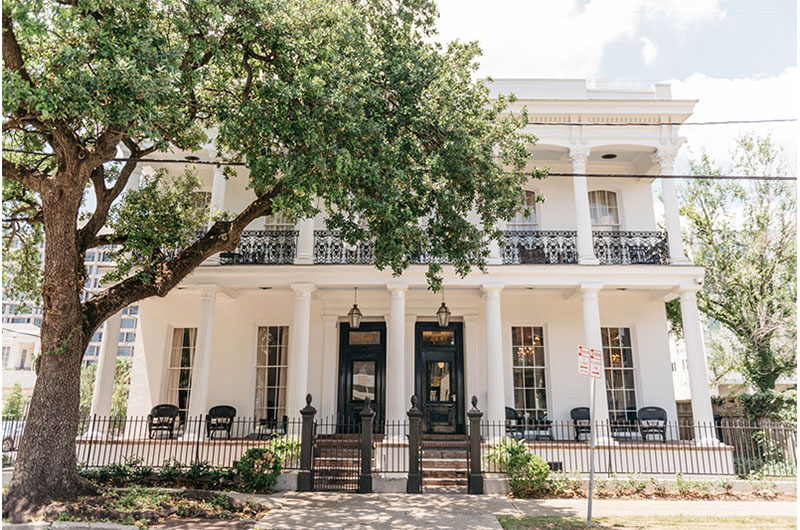 Image provided by Kathleen Fitzgerald
Located in a double-gallery townhouse constructed in 1867 by famed architect Henry Howard in New Orleans' Garden District, the Henry Howard Hotel is an eighteen-room boutique hotel that blends rich tradition with modern-day design. Book the whole property for the ideal backdrop for your special day, granting your group free reign to enjoy the property's refined guestrooms, grand Parlor, and picture-perfect gardens and patios.
RT Lodge
Maryville, Tennessee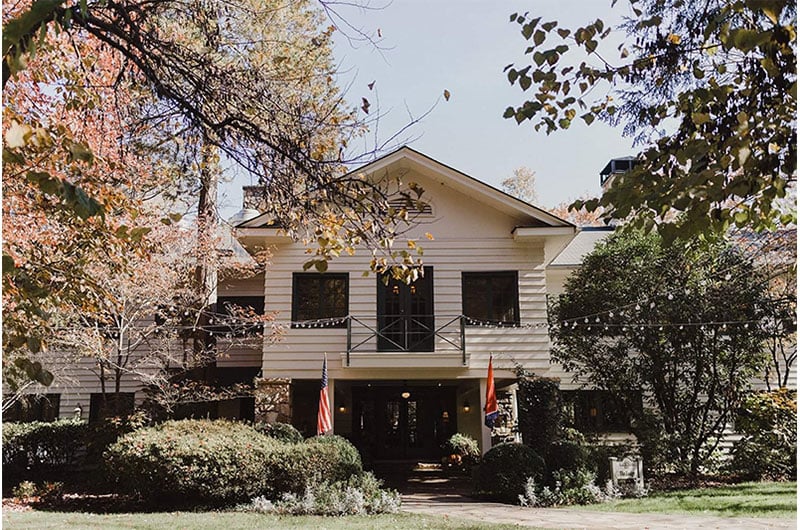 Image courtesy of RT Lodge
RT Lodge is tucked away on the historic Maryville College campus, just minutes away from Knoxville, a regional airport, and the Great Smoky Mountains. From its picturesque setting to its guest accommodation, to its wide range of ceremony and reception options, the Lodge is a popular all-in-one venue for weekend wedding takeovers. Additionally, its onsite restaurant, amenities, and inviting common space makes for a delightful stay for your wedding party and guests.
Post House Restaurant and Inn
Mount Pleasant, South Carolina
Image courtesy of Post House Restaurant and Inn
Post House is a cozy, coastal seven-room inn and seasonal tavern nestled in the heart of Old Village, a waterfront community in Charleston's Mount Pleasant District. An idyllic venue for full-house rentals, Post House provides private dining space, ceremony and reception locations, seven inn rooms, and the assistance of the property's events team for a congenial and memorable event.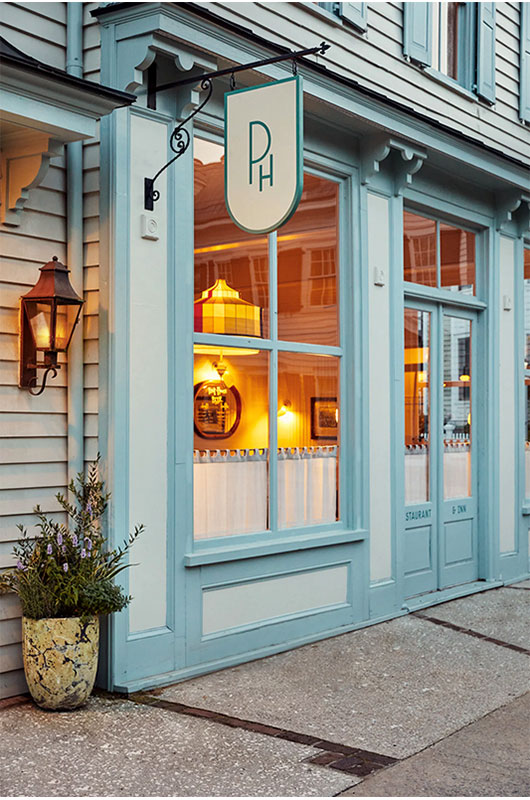 The Gibson Inn
Apalachicola, Florida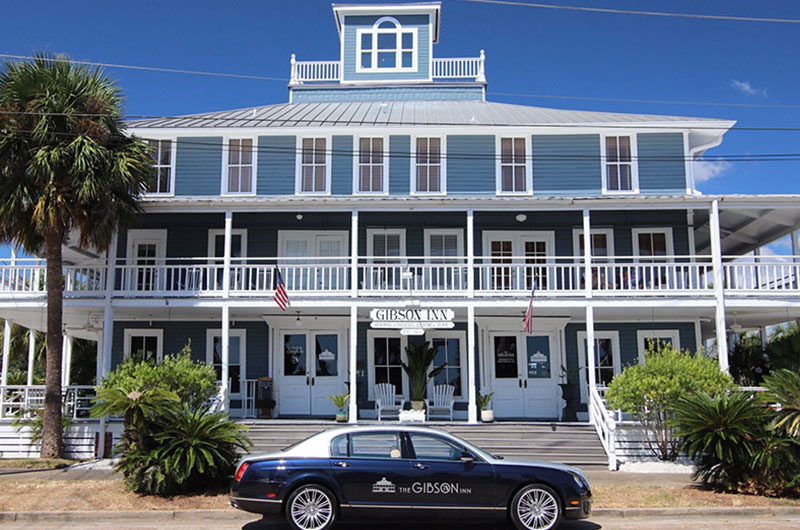 Image courtesy of The Gibson Inn
Originally built in 1907 and recently renovated, The Gibson Inn features forty-five unique guest rooms and updated amenities while maintaining its Old Florida charm. A hotel takeover of the Gibson Inn entails a catered experience with custom menus from their onsite Parlor Bar as well as their restaurant, The Franklin Café; versatile indoor and outdoor event spaces; and first-class service for an unforgettable event steeped in Southern hospitality, history, and sophistication.
From classic elegance to a woodsy, refreshing atmosphere, these beautiful venues have something to offer for any bride's taste and wedding vision. Each of these distinctive venues provide a sense of safety and security that is crucial for savoring your special day. Wedding hotel takeovers allow you to feel like you are splurging on this exciting time in your life while still hosting an intimate celebration with your loved ones and finding great deals. Both you and your guests will be delighted to have exclusive access to everything these boutique properties have to offer.