Many brides are looking to the great outdoors for a safer and more tranquil ceremony. A rustic wedding at Cherry Log Pavilion, set against a picturesque mountain backdrop, promises a charming setting for weddings with sixty-five guests or less. This beautiful venue is a convenient drive from Atlanta, Chattanooga, and Asheville. A cozy winter mountain wedding awaits those who visit Cherry Log Pavilion, nestled in scenic Blue Ridge, Georgia.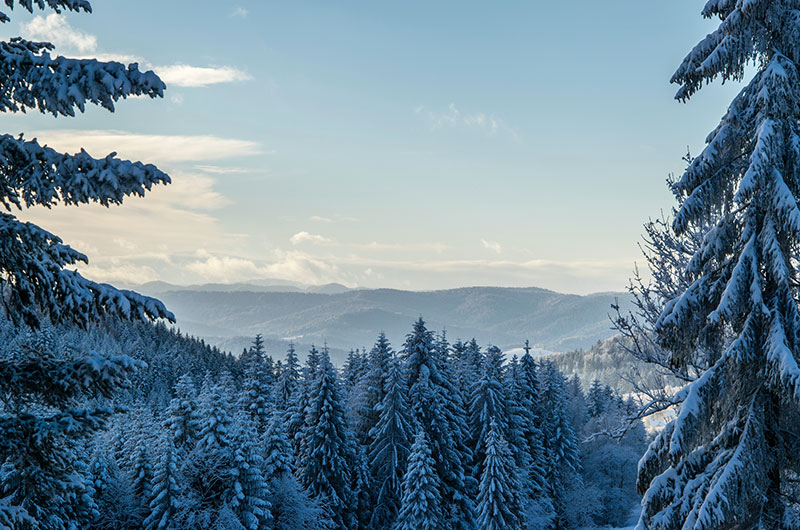 This venue's unique blend of outdoor and indoor spaces anticipates changing winter weather and accommodates any COVID restrictions. Indoors, you will be greeted by a beautiful open floor plan with ample natural light and plenty of space to spread out safely. A cozy gas fireplace, full kitchen to prepare your meals, and a bathroom ensure all your and your guests' needs will be met during your visit. Open green space, a barbeque pit, and wooded mountain views await you outdoors. Take your vows beneath a covered pergola for an intimate, fairy-tale feel.
Highlight the natural beauty of a winter mountain wedding by decorating either the indoor or outdoor spaces with fir garland, gold-dusted pine cones, and magnolia berries. Wooden crates for beverage display or laddered stands with framed pictures of the bridal couple add homey touches that amplify the venue's wintry, rustic charm.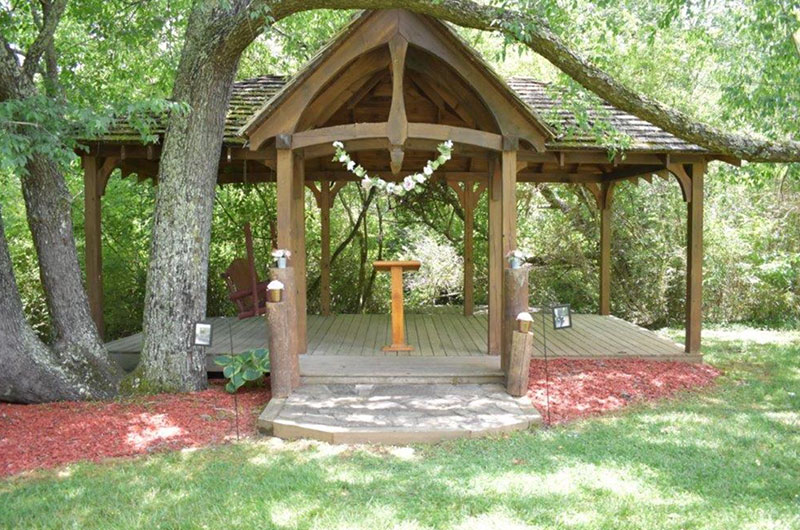 Image provided by Vacasa LLC
After the ceremony, snuggle up with your new spouse by the fire or enjoy the Instagrammable swing by the creek for a romantic beginning of your new life together. Cherry Log Pavilion's charming outdoor spaces are incredibly photogenic, so you will have amazing pictures to share with family and friends. If you are trimming down your guest list because of COVID restrictions, these pictures can be a great way to include all of your loved ones.
Cherry Log Pavilion, managed by Vacasa LLC, knows that planning a winter getaway during COVID-19 can be stressful. Aiming to take the pressure off couples planning their wedding, Vacasa's full-service property management provides a single point of contact who takes your calls and tours the venue with you so you don't need to keep track of countless phone numbers. Before you book, their team cleans and disinfects the venue, allowing you to relax during the celebration you've been waiting for.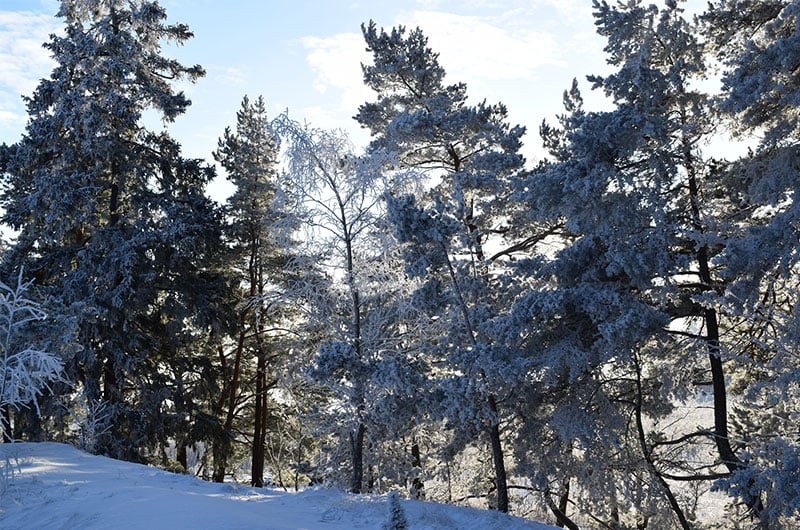 Cherry Log Pavilion only requires a two-day use of the site, which is perfect for locals looking for a short ceremony getaway, but you can book the Pavilion for longer to embrace breathtaking mountain views with family or friends. After your ceremony, simply take your belongings home with you and leave a final clean to the team. Book premium Winter 2021 weekends now to host an unforgettable rustic wedding at Cherry Log Pavilion.