Planning a wedding can be a stressful process, but COVID-19 took its toll on the wedding industry and added another layer of stress to wedding planning. Numerous wedding vendors have adjusted their protocols to adjust to the world's new normal, and the travel industry is no different. The Travel Queen Agency, a boutique agency in Dallas, Texas, understands the nuances of planning a honeymoon and works to keep up-to-date with the latest COVID-19 procedures. Travel advisors at the Travel Queen Agency are sharing how to plan a safe honeymoon during COVID-19. (And don't worry, it will still be a dream!)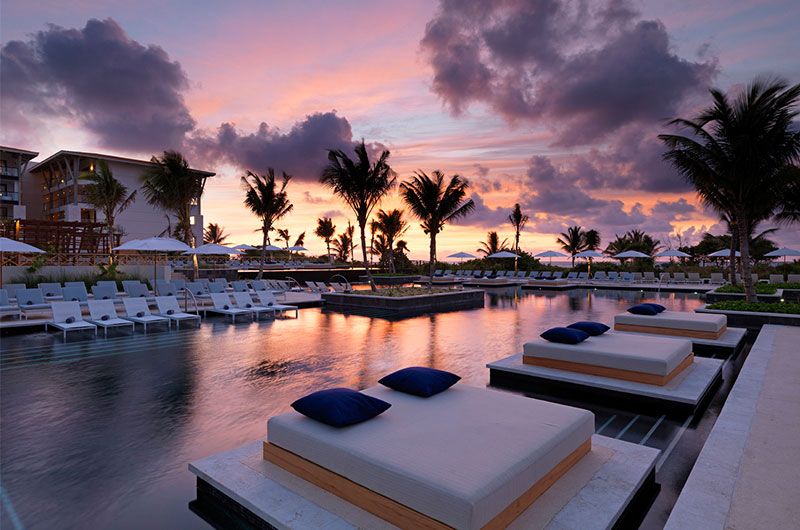 Despite the chaos of the past year, the landscape of the hotel and airline industry has changed in several positive ways. Hotels and airlines have implemented new cleaning and social distancing protocols to make their customers feel safe. Airline companies require travelers to wear masks throughout the entire flight and leave the middle seat open for social distancing. Many have added filtration systems on planes to filter and recirculate air from the cabin and mix it with fresh air and prioritize sanitation after every flight. 
Hotels typically sanitize guests' hands, shoes, and luggage upon arrival and increase their cleaning frequency of high-touch point areas. Social distancing rules in high traffic areas such as hotel lobbies, restaurants, bars, pools, gyms, and spas are now commonplace. It's important for honeymooners to know about these changes so they can follow new norms and feel safe while traveling during these not-so-ideal times. After their flight and check-in, newlyweds are steps away from relaxing on a sandy beach, cocktails in hand.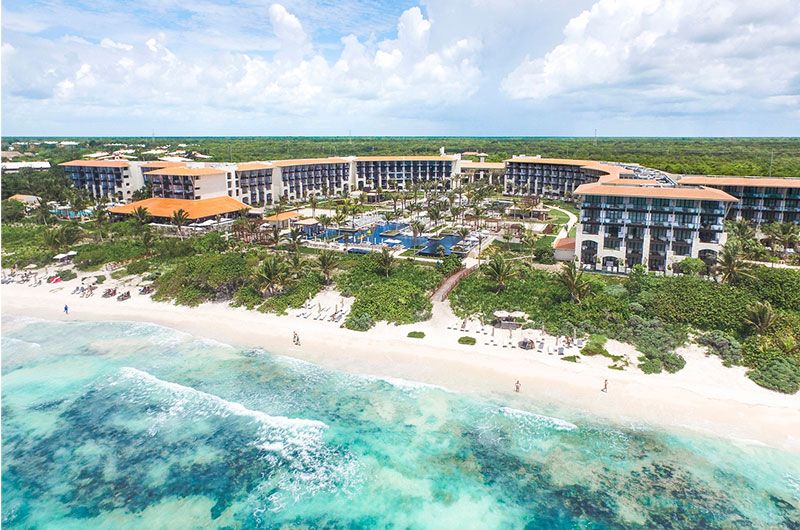 Travel advisors make it their priority to share travel tips with their clients that go beyond understanding the new normal. Here are some tips to plan a COVID-safe honeymoon if you're traveling within the next few months:
Keep up-to-date with CDC guidelines.
As of January 26, 2021, the CDC requires all international travelers—including returning U.S. citizens—to show proof of a negative COVID-19 test in order to board a flight home. Travelers must get a COVID-19 test within three days of departure and share their negative results with their airline before their flight. Numerous resorts and hotels are beginning to perform on-site COVID-19 testing in order to make returning home a seamless travel experience.
One of the numerous reasons to work with a travel advisor is the benefit of having inside information regarding which properties will provide you with the most support while traveling. Some of Travel Queen's amazing partners are offering a free stay for up to fourteen nights should you test positive. Travel Queen provides their clients with the most up-to-date information and assistance in creating a contingency plan that fits your comfort level, should anything go wrong.
Check local requirements and restrictions.
Before traveling to your honeymoon destination, be sure to check the protocols that are specific to your destination. Some states and governments have stricter rules than others and may require face masks in public places, enforce a nighttime curfew, or ban access to public beaches. Checking beforehand or speaking to your travel agent about your destination can save you from unexpected surprises that make for an unpleasant travel experience.
Fill out a COVID-19 form.
All airports require passengers to be screened before takeoff. The screening is a questionnaire of COVID-19 questions, asking you about symptoms, travel outside of the country, and potential exposure. Numerous airports have this form available online, so filling out the screening a day before will save you time on the day of your flight.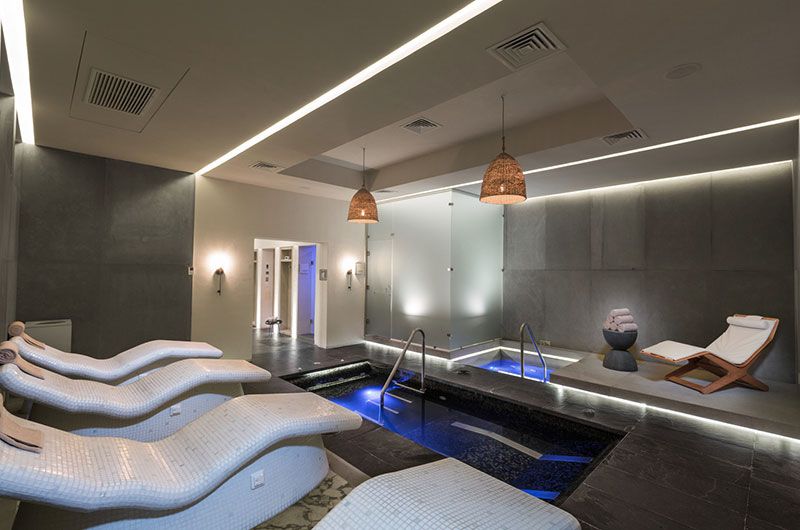 Carry a COVID-19 travel kit.
This kit should consist of a face mask, alcohol-based hand sanitizer, disinfectant wipes, and snacks. Having all these things in your personal bag or carry-on luggage will prepare you for the airport and flight.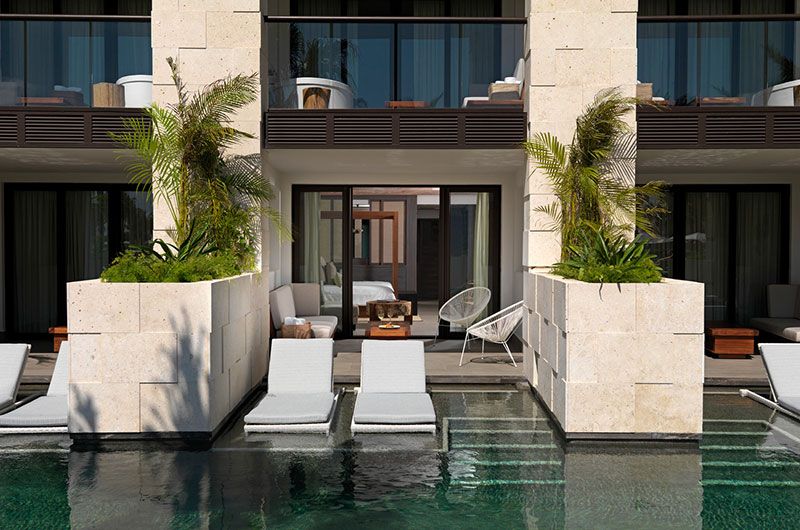 Practice social distancing.
Airports and hotels have signage that make following social distancing rules simple. Be aware of your surroundings and keep a distance of six feet between you and the other travelers in the airport, at your hotel, and at your destination.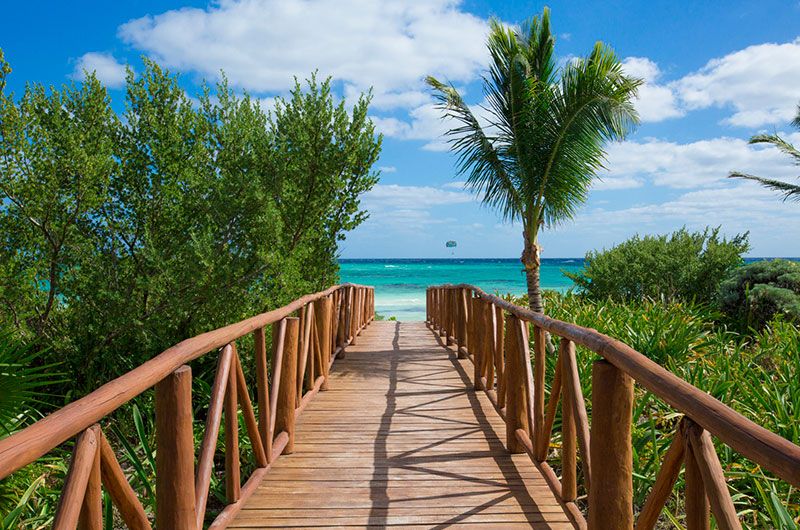 Professional travel planners at the Travel Queen Agency believe that planning a perfect honeymoon begins with a travel expert—especially during a pandemic. They partner with the best hotels, excursions, sites, and experiences your destination has to offer, ensuring they select airlines and accommodations that use best practices and follow C.D.C. guidelines, while also prioritizing your specific needs and desires. Their personalized travel planning and concierge services save you time and energy, helping you enjoy your adventures or relaxing honeymoon. Whether you are planning a romantic honeymoon, bachelorette party, or an adult weekend getaway, this Dallas boutique travel agency understands how to plan a safe honeymoon during COVID-19 and provides the services to help you start.
Images provided by the Travel Queen Agency