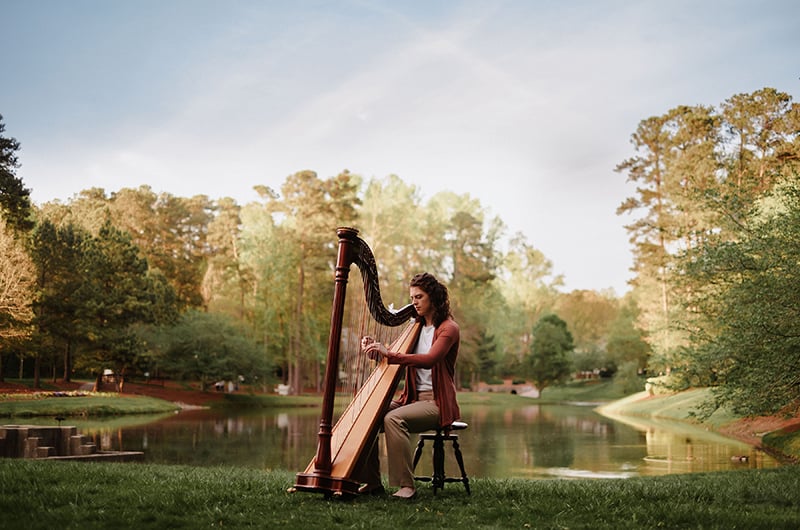 A bride is dressed in her wedding gown, anxious and excited to finally marry the love of her life. She takes a deep breath to soothe the butterflies in her stomach. She's been waiting for this day for a long time, and all of her meticulous planning has finally come together. As she prepares to walk down the aisle toward her love, she hears angelic music drifting from the ceremony space. It calms her nerves as it envelops her. The ethereal sound gives her a deep sense of peace and the knowledge that this moment is exactly what she's been waiting for.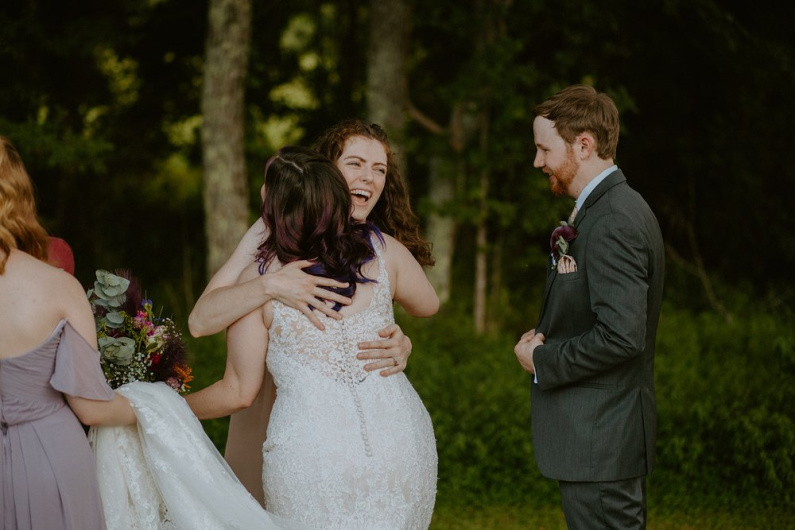 This is the enchanting experience that Hummingbird Harmonies promises. Owner and professional harpist Sarah Cavaiani is an expert musician, having performed at hundreds of weddings. She begins by consulting with the couple and establishing the tone they'd like to achieve for their big day. Sarah then recommends a completely custom soundtrack for the wedding. The music, which is specially selected for each client's wedding and conveyed through the strings of Sarah's harp, tells the couple's story from beginning to future. A couple's soundtrack might include the song they love to sing together on road trips, the one they first slowly danced to in each other's arms, or maybe a lullaby the groom's mother used to sing to him when he was very young. Working together as a team, the couple and Sarah elevate the celebration with a unique experience that the newlyweds and their guests will cherish forever.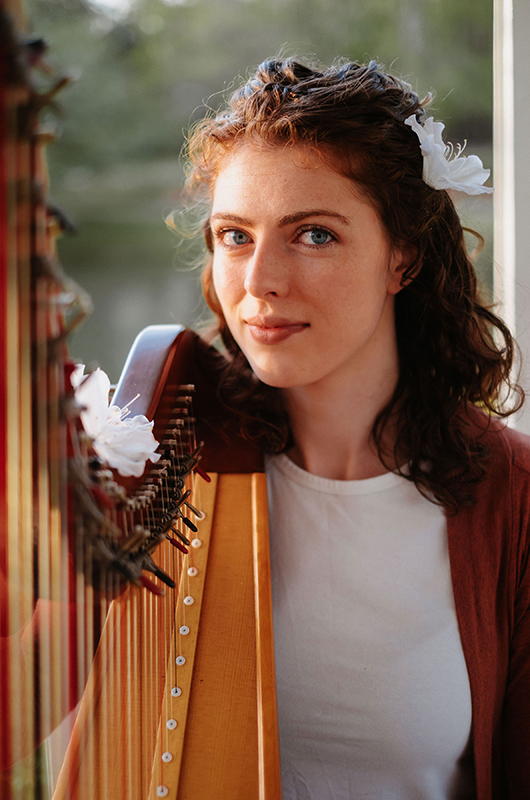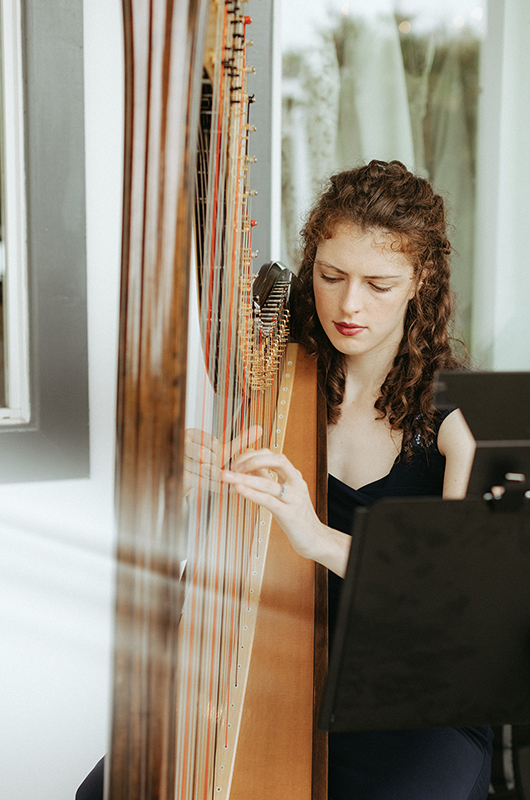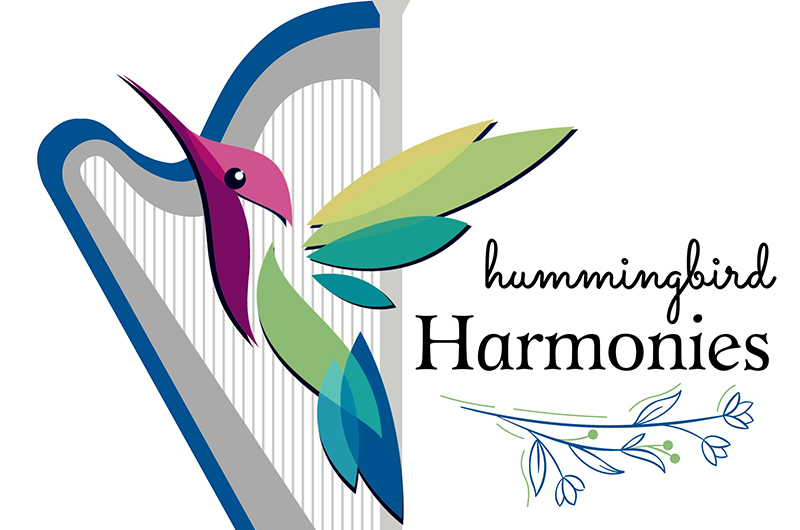 The harp offers both stunning visuals and elegant music for wedding occasions. Unlike pre-recorded music, a live musician is able to perfectly tailor the music to fit the flow of a wedding ceremony. For instance, when the planner needs to spend 30 seconds adjusting a groomsman's boutonniere, no one will notice as they enjoy the heavenly melodies. With Sarah adapting the music live to perfectly sync with every wedding procession, a bride can be confident that her walk down the aisle is as dreamy as she imagined.
Also, the music doesn't have to stop after "I do." With a diverse song list with everything from Taylor Swift to Nat King Cole to Andrew Lloyd Weber, personalized cocktail hour music can also be provided as the guests enjoy dinner and mingle.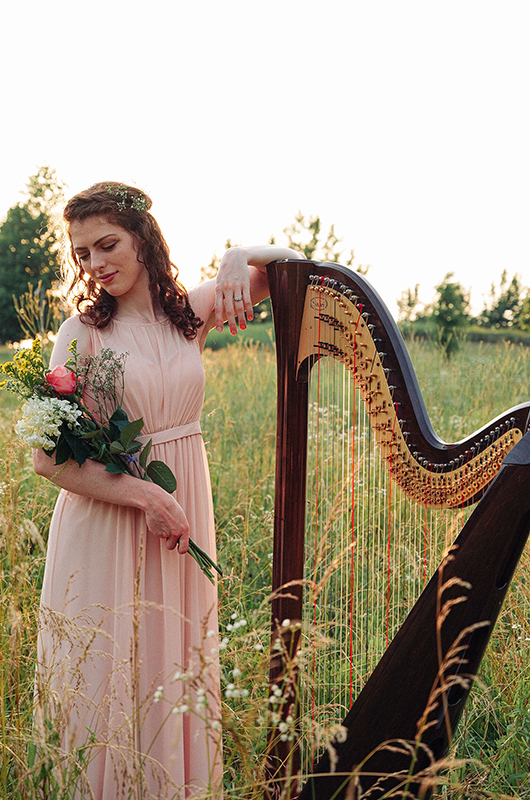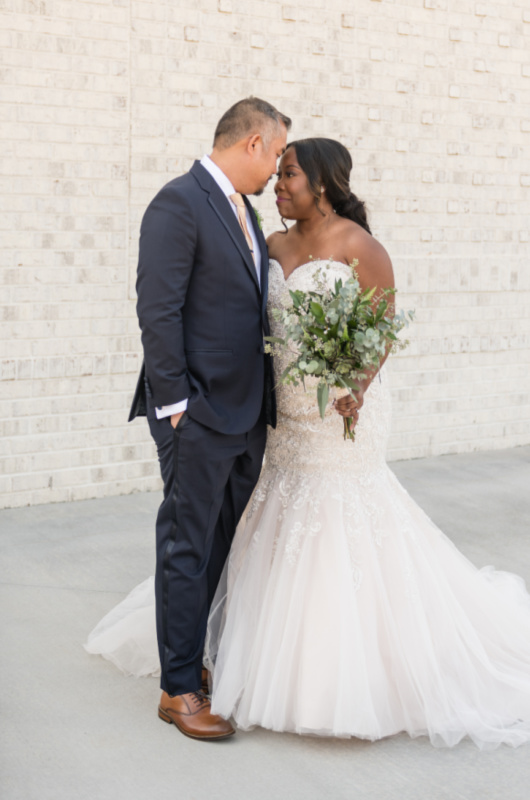 The harp itself is a piece of artwork unlike any other instrument. For many guests, this is the first time they have seen or heard a harp live, leaving them awe-struck by its beauty and the sweet music that ascends from it. This sophisticated artistry elevates a wedding celebration into a transformative experience for friends and family.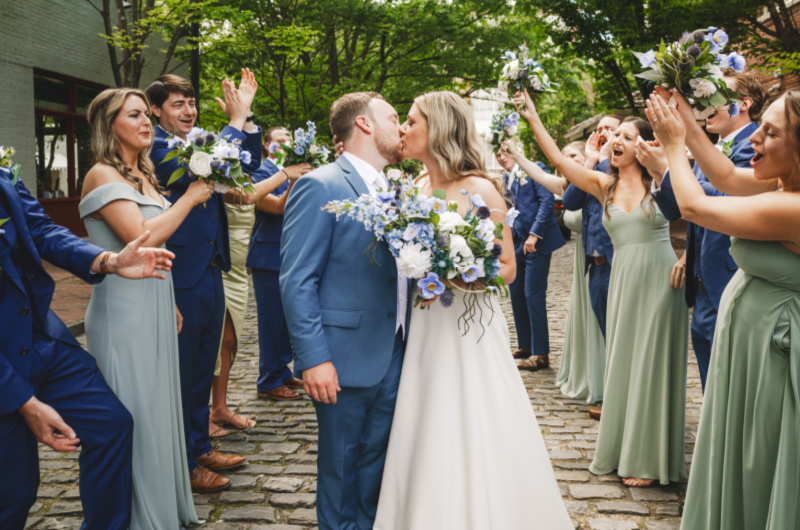 For couples looking to customize their soundtrack, wedding harpist Sarah Cavaiani is available for further consultation at www.ncharpist.com or on Instagram @ncharpist.