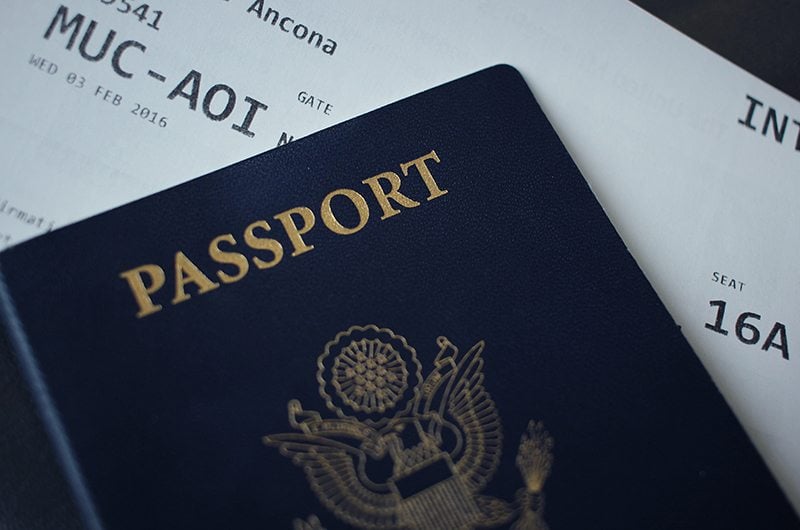 If you have never applied for a passport before, you will need to appear in person at a passport acceptance office, but if you have been issued a passport in the past 15 years, it is possible to apply by mail.

To apply for a passport in person, you'll need to provide form DS-11, proof of US citizenship (birth certificate or naturalization certificate), a photo ID (drivers license), passport photo, and fee payment (check or money order).

Passport photos can usually be taken at Walgreens, CVS, UPS stores, Office Depot, and other chain retailers. The cost of the photograph is typically around $15.

Though the passport application process is typically quite short and simple, it takes a while (routine service is 6-8 weeks) to arrive. If there is a problem with the photo or your documentation, it can take an additional few weeks to get your passport, so apply early!

You can request expedited passport service (2-week service), but remember, complications may still occur, so planning ahead is always best!

You can apply for a passport card rather than a passport book; however, the book is typically a better option because it is valid for international travel by air, land, or boat. Though the card costs less, a cardholder can only travel by land or sea and to Canada, Mexico, the Caribbean, or Bermuda.