We're sharing behind the scenes details from Becca and Louie's eco-friendly wedding at Oakleaf Cottage, an off the beaten path wedding venue nestled in the woods of Trenton, Georgia. Oakleaf features 28 acres of lush forest grounds, two outdoor ceremony sites, an upscale barn structure for indoor affairs, and endless fresh air.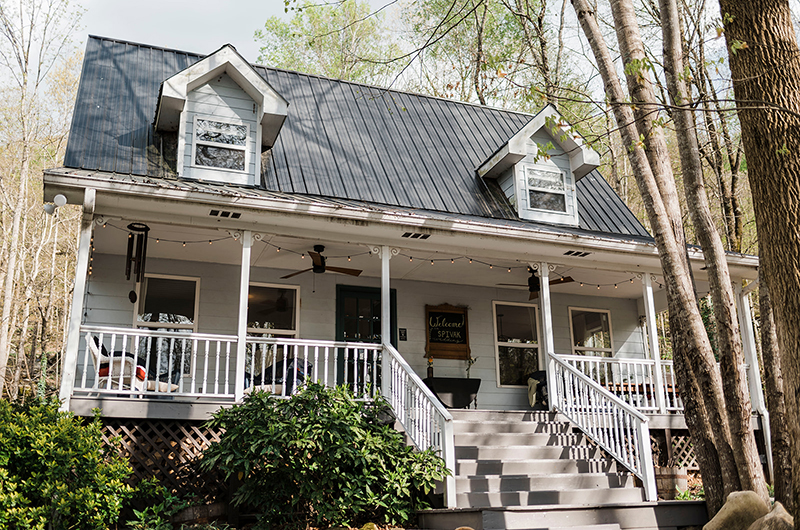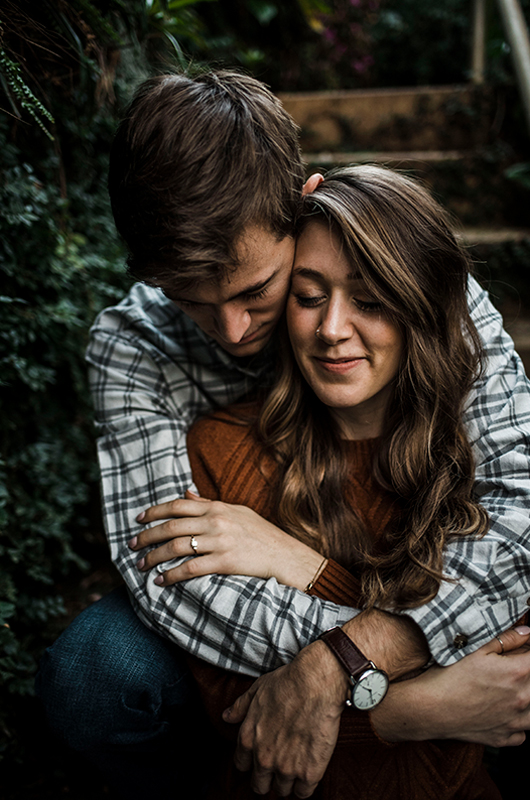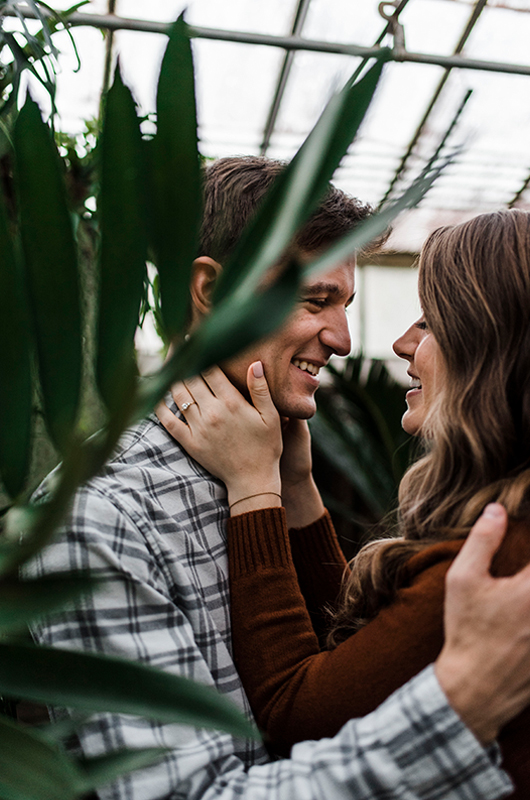 When Becca and Louie started dating they spent a lot of time outside. The couple loved going on long hikes, exploring new places, and swinging from the trees in hammocks. Becca and Louie's shared love of the outdoors connected them and is one of the reasons the pair feels so strongly about protecting the Earth and living as sustainably as possible.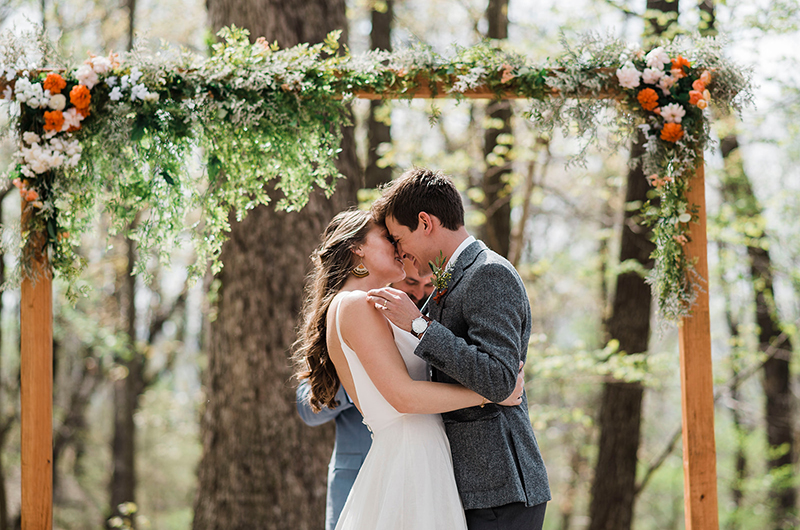 While planning their wedding, Becca and Louie chose an eco-friendly venue that they knew would share their vision and help reduce their impact on the environment.The newlyweds opted for compostable dinnerware instead of plastic and reused glass kombucha bottles for the centerpieces. As an artist, Becca tried to make as many of the decorations as possible like the ceramic votives that dotted the tables. They've since reused the votives to make more candles, grow plants, and sip whiskey.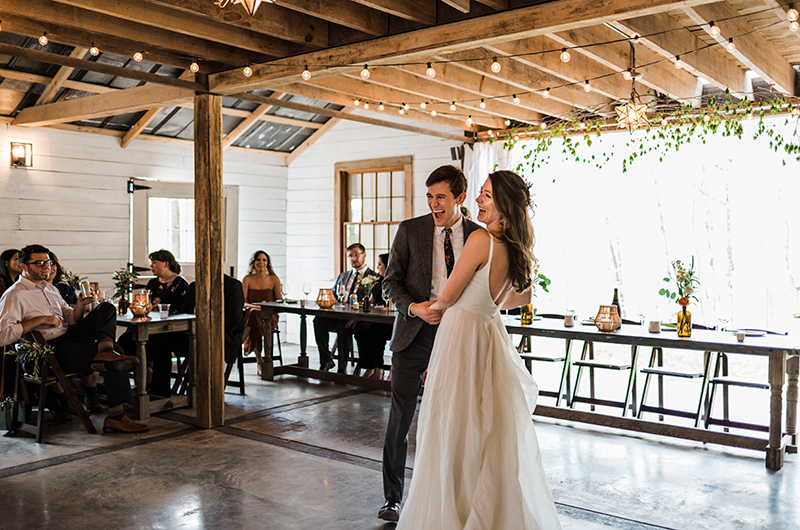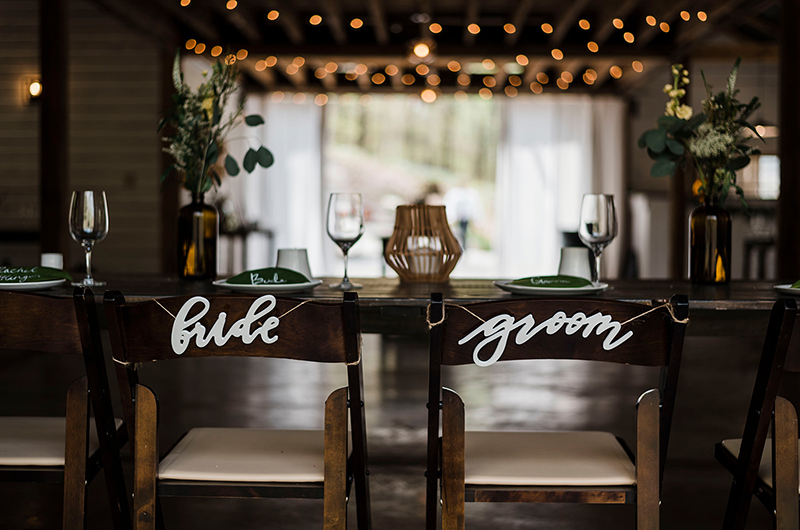 For favors, Becca and Louie gave guests native wildflower seeds so they could enjoy the beautiful blooms but also support local pollinator populations. Even their rings are eco-friendly! Louie wore his late-father's wedding band and Becca's ring was made with moissanites rather than diamonds.
Having a green wedding might seem daunting but it really is just making small, meaningful choices along the way. Reusing instead of buying new, going plastic free, and asking your vendors to make earth-friendly choices when possible.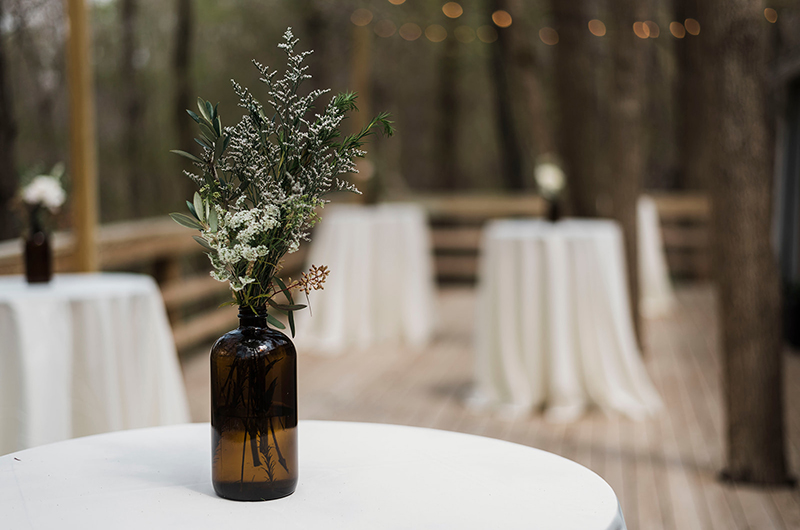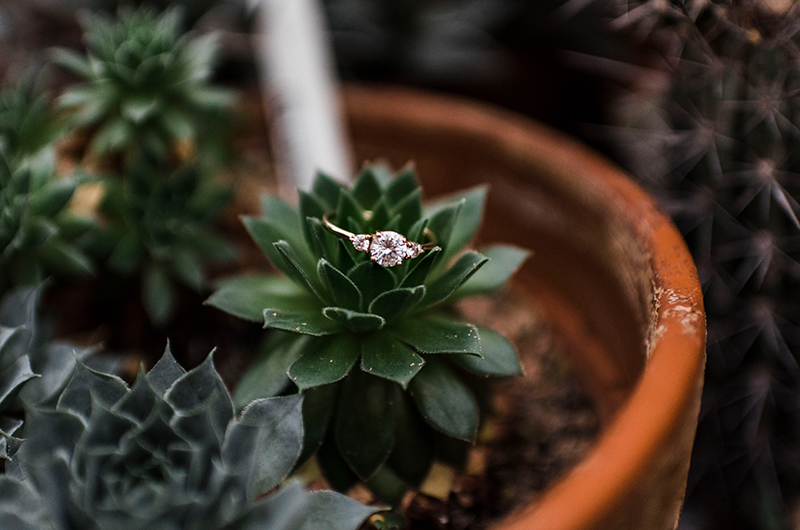 For a further look at this adorable couple's wedding, check out our Winter/Spring 2020 issue or read their online feature!
photographer: Gabbie Burseth Photography | venue: Oakleaf Cottage | florist: DIY by the bride | caterer: Chattown Catering |cake: Sierra's Cakewerks | rentals & decor: Chattanooga Tent and Event Solutions | gown: Elizabeth Dye | videographer: AHP Photo + Video | ring designer: A Gilded Leaf