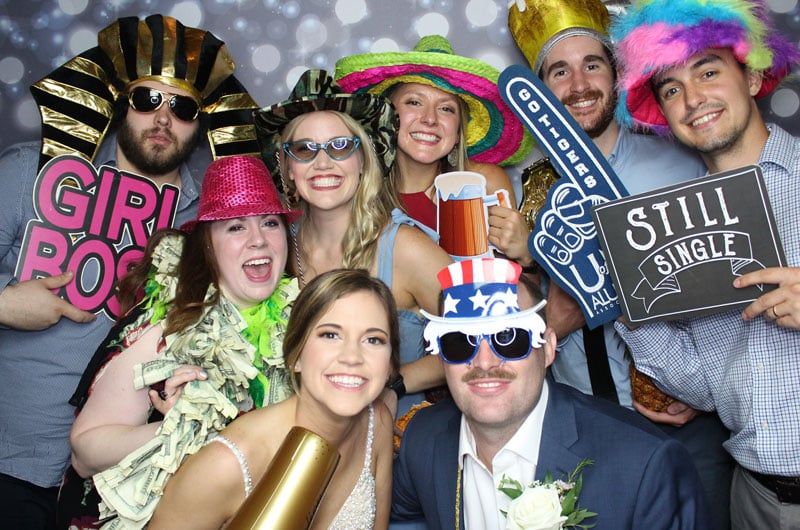 #1:  Tickled Pink helps you create memories that will last a lifetime! The cake will be eaten, the party will end, and the flowers will wilt. But the photos will last forever! Don't miss out on these precious memories.
#2: There is something for every moment of your special day! We can start the day with our Selfie Station in the bridal suite to capture those sweet moments before you say 'I do.' Or, once the reception begins, we can entertain guests in our Photo Booth with fun props and an array of background options to choose from! Finally, when the party really gets started, the Party Roamer can step into action to capture those candid moments of fun with boomerangs & selfies sent straight to your phone!
#3:  Tickled Pink does more than just take photos! Everyone has a camera these days, but our team of professionals is engaging with and entertaining guests while capturing moments that you will cherish forever.  Let your reception be the party everyone is talking about!
#4: They are there for the whole event; we don't leave until you do!  They don't want to miss anything! The best parties aren't restricted to a time limit!
#5:  There is no worry or hassle!  This is your day, and there are dozens of things on your mind; stressing over a photo booth shouldn't be one of them.  The team will communicate with you, your wedding planner, and the venue from the time of booking right up until your big day!