Lately anyone in the wedding world has heard those dreaded words – cancelled, postponed, virtual. We speak with Brides and Grooms daily on how they've had to shift their dream day and it's difficult to imagine what they're experiencing.
On the other hand, friends and family of couples are feeling the disappointment as well. They want to shower their loved one with gifts and love on their special day, which can be a challenge if the ceremonies and receptions are now virtual. Well good news. Topeka is here to help.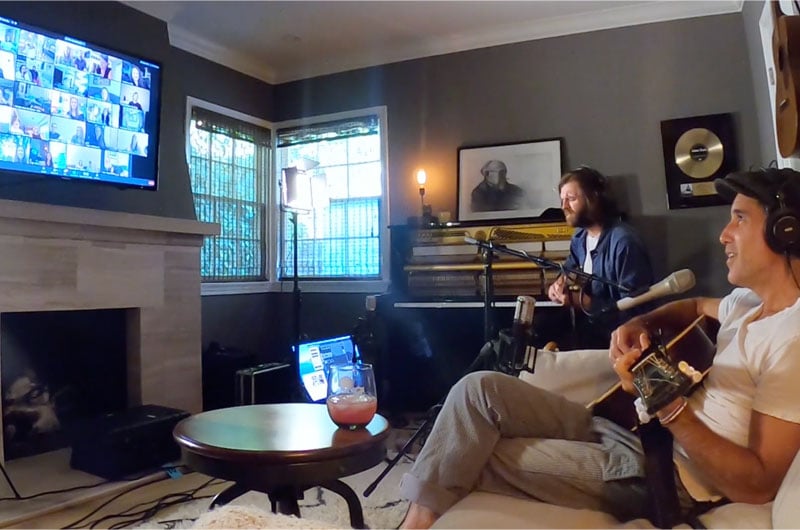 The digital destination was created just last year for artists to connect directly with fans via live virtual "hang sessions." Think hanging out in your living room and having a video call with your favorite musician. Or even better, picture Joshua Radin giving a special performance for the first dance at your now virtual wedding (yep, that actually happened).
Developed by Andy Levine, Topeka's specialization of uniquely curated interactions is inspired by this scene in the 2000 movie, "Almost Famous," where Russell Hammond gives up on life as a Rockstar and ends up going to a house party with a group of fans. This scene captures the spirit behind Topeka, connecting people in a real and meaningful way, beyond the lights and stages, with artists who truly want to know their fans.
Such artists include Edwin McCain, singer of the hit, "I'll Be," Emerson Hart from Grammy-nominated band Tonic, Marc Broussard, Matt Scannell of Vertical Horizon, Glen Phillips of Toad the Wet Sprocket, Grammy-nominated John Hiatt and many more.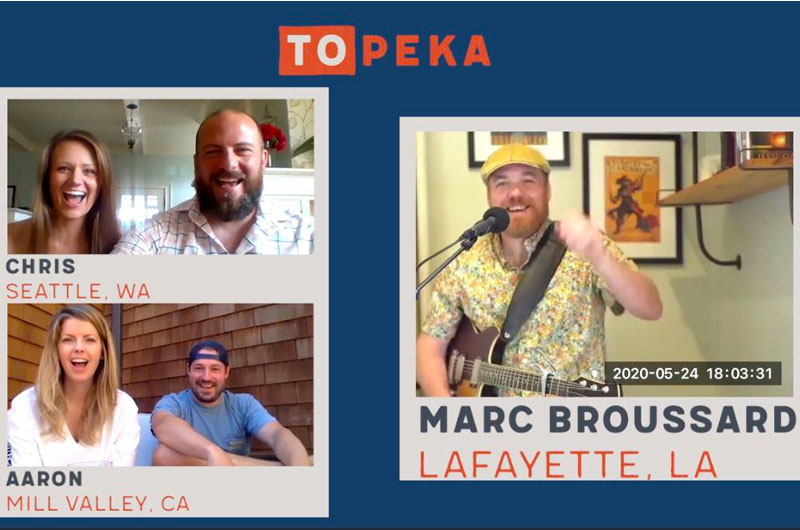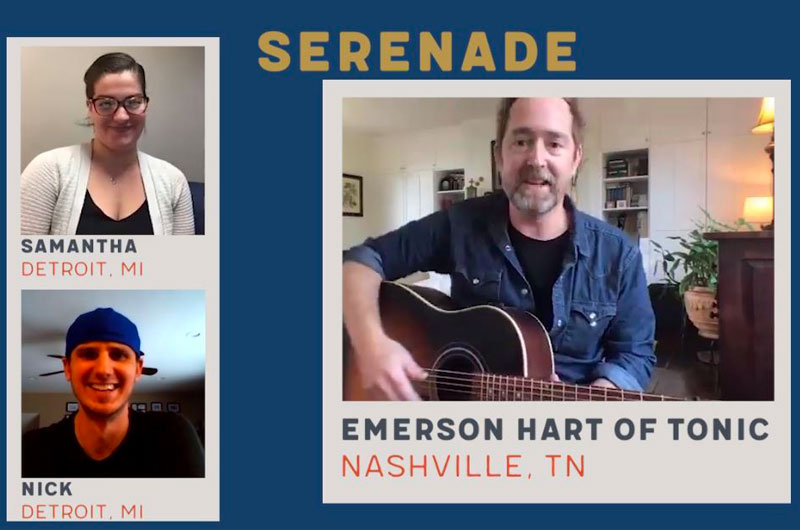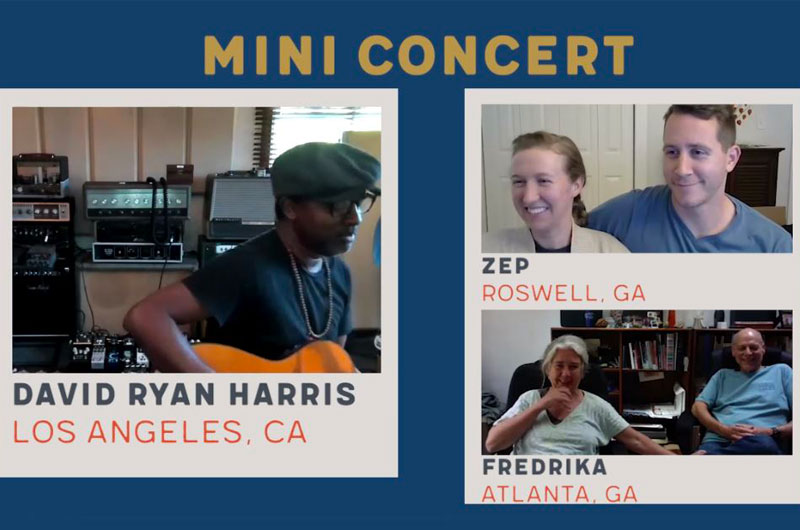 Used for an endless amount of circumstances, Weddings being one of them, Topeka is the perfect answer to how to elevate your favorite Bride and Groom's wedding day, honeymoon, engagement celebration and anything else you could picture. Imagine having their favorite artist virtually serenading them as they walk down the aisle, perform a mini concert for the first dance as Mr. and Mrs., or a private dinner concert during their honeymoon. They can even pre-record performances to fit the needs of any Bride and groom.
So, how do you get started and see what artists are available, pricing and booking? Visit their website! They offer a wide variety of "hang sessions," including meet and greets, one-one-one convos, guitar sessions, serenades, and more. If you don't see an experience you want listed, just reach out.
Pandemic or not, you and yours deserve the wedding of your dreams, and Topeka can help make it happen!