Even self-professed type-A, uber-organized brides who have every intention of acing this whole wedding planning thing, may be feeling overwhelmed or unsure of what steps to take next. Don't worry, you're not alone! COVID-19 has certainly thrown a wrench into many couples' plans to wed, and there is no shame in hiring a professional to step in and take the lead when it comes to your wedding day! Victoria Miller of LUXE Atlanta Events explains why you can hire a wedding planner at any point in your wedding planning process!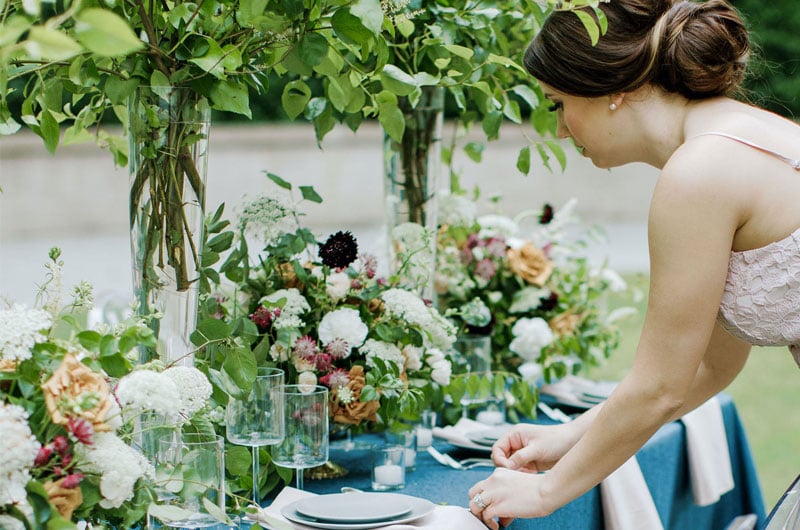 I'm midway through planning, and now I'm unsure of when to send out my invitations because of COVID. If you're uncertain of when to send out those invites because of COVID, a planner can listen to your concerns and offer guidance based on what is happening in your area. They may even be able to share what other couples are doing who are getting married around the same time as you.
I've hired the majority of my vendors and now have to postpone my wedding. In this case, a planner can step in and communicate with your vendors to assist with finding a new wedding date that works for everyone! Trust us, you don't want to be tasked with going back and forth after a date that worked for twelve other vendors didn't work for your photographer or officiant.
I'm planning to get married this fall, but now I'm not sure if I should consider postponing my wedding. We understand your concern with so much uncertainty about what will happen in the future, but you may not have the option to postpone your wedding if it is still several months out. Many venues that were delaying spring and summer weddings are enforcing their cancellation and postponement policies for fall weddings. Some venues are asking couples to wait to decide to postpone until they get closer to their event. Others will allow you to postpone but are charging a fee to do so. While most of our couples have decided to keep their fall wedding dates, some couples have decided to postpone until next year. Our best advice is to talk with your vendors, starting with your planner and venue. You can ask what your options are if you feel strongly about postponing your fall wedding. Even if you plan to wait to see what happens as you get closer to your event, you can still ask about your options if your area were to be significantly impacted by Coronavirus at the time of your wedding.
The next three scenarios are not related to COVID but are frequent instances where couples hire LUXE Atlanta Events to step in and help bring their plans for their wedding day thus far to fruition!
I have no idea where to start with the design for my wedding – help! We love Pinterest, but things can quickly go south when you realize that those hanging floral installations you want at your reception don't fit within your $4,000 floral budget. A good planner can help manage expectations if something is out of your budget, and suggest a design that will still fit your vision and also fit within your budget.
I've found a few vendors I like, but I'm unsure of who to hire in what order. Wedding planners are your best resource if you are unsure of when you need to do wedding-related tasks such as hiring each vendor.
I said "yes," and realize now that I don't even know where to begin when it comes to planning a wedding. I like to say, "we get married every weekend, you don't!" If this is you, save yourself some major stress and hire a pro ASAP! We understand how overwhelming it can be without the know-how to produce a large-scale event. Hiring a wedding planner from the start is best. They can offer guidance from venue selection to your choice of linens and everything in between.
It's never too late to hire a wedding planner! Now, more than ever, your wedding planner will act as an ally and help you navigate through wedding planning – even in the midst of a pandemic!