Malia McRoberts & Liam Lynch
A Beautiful Ballroom Reception at Four Seasons Hotel Minneapolis
Married
Oct 22, 2022
Minneapolis , Minnesota
Photo Credit
Kiana Grant Photography
---
Style Guide
Color Palette
Style
Formal, Glamour, Luxury
Season
Fall
---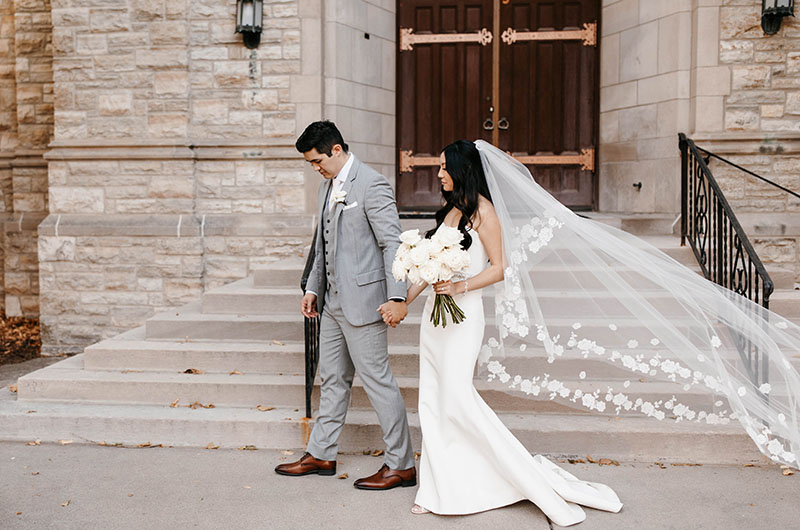 The Proposal
Malia was a senior in high school when she met Liam, who had just moved back home after his freshman year at California Lutheran University. After two years of following each other on social media and knowing that their friend group overlapped, Malia finally worked up the courage to message Liam on Snapchat. The rest, as they say, is history. When the couple found out Malia was pregnant with their first child, Micah, who is now an adorable three-year-old, Liam felt it was the perfect time to propose. Liam bought a beautiful cake with "will you marry me?" written on top and a ring and presented it to Malia in 2018. They both recall that day being the happiest day of their lives, along with their wedding day and the births of their two children.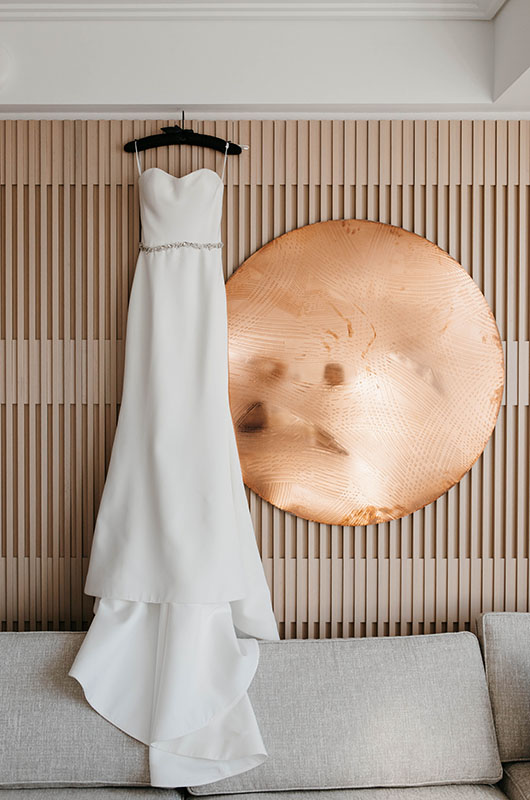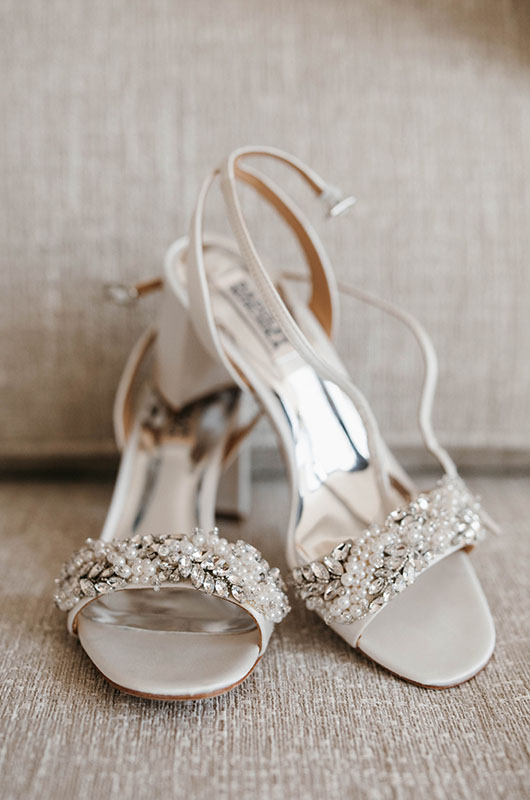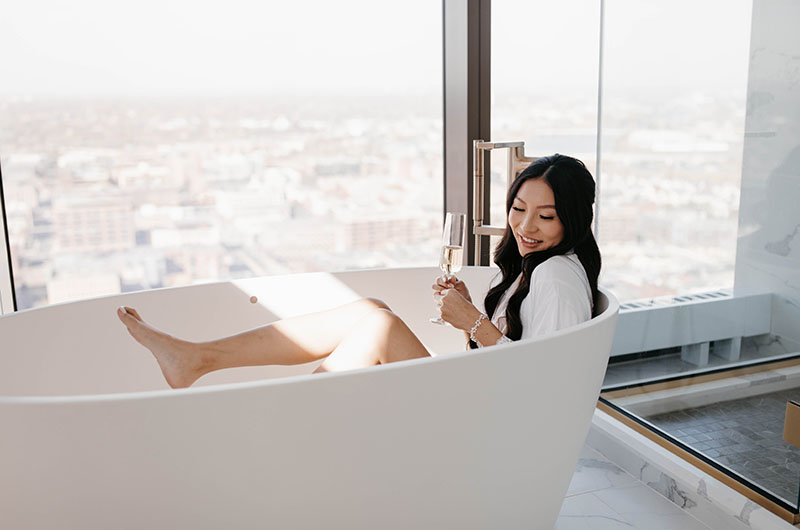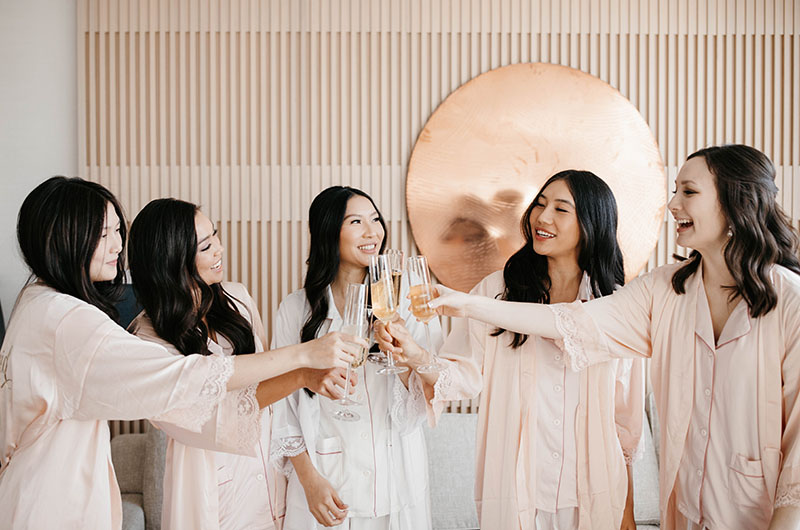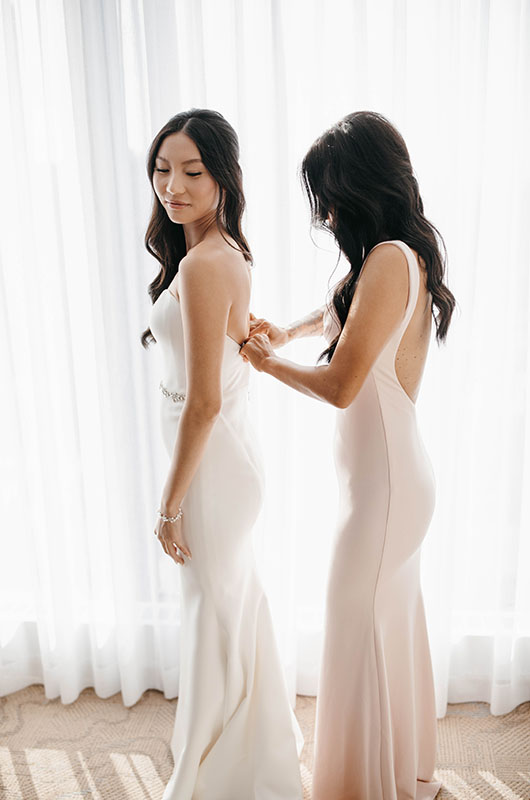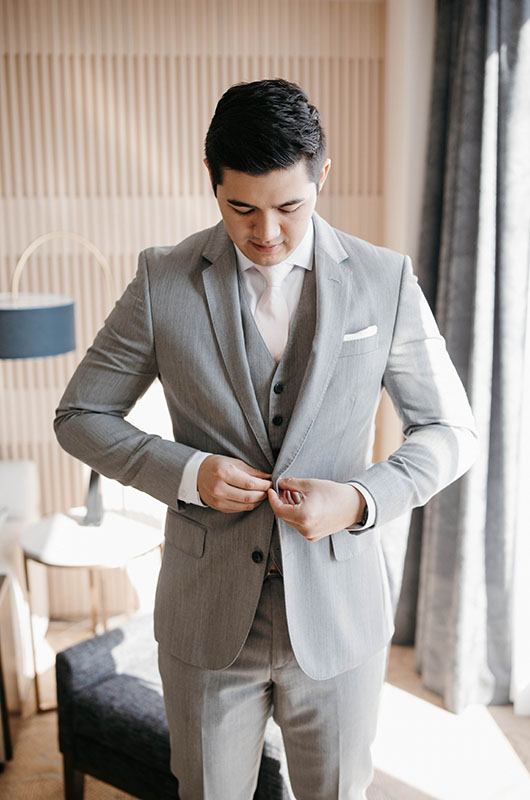 In Preparation
When Jessica Tober, Wedding & Events Manager at Four Seasons Hotel Minneapolis, met Malia and Liam, she knew that the two were destined for a life of love and happiness. Jessica was thrilled to plan all of the details of their big day! For seven weeks, she worked effortlessly, selecting the best team of vendors to bring Malia and Liam's wedding day vision to life. Malia shared a handful of Pinterest photos with Jessica, which helped spark the reception aesthetic and vibe. The decor would be elegant and timeless, with a touch of elevated glamour. Jessica loves working with the team at Lilia Flower Boutique, and when she showed examples of their work to Malia, Malia agreed that they should provide the floral arrangements. Linen Effects would provide the tabletop look along with linens, candelabras, and chairs. Jessica oversaw the vendors working through the night to drape the walls in perfect white linen, hang beautiful chandeliers, and set the tables. She felt it was like magic watching the room transform.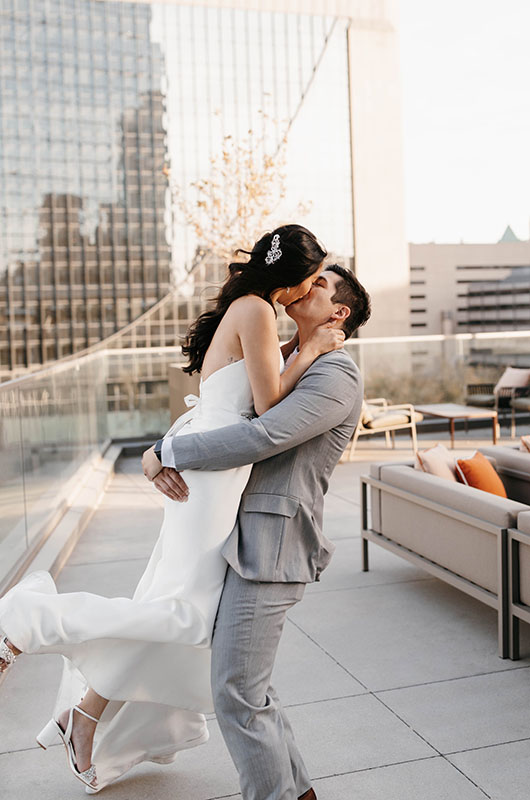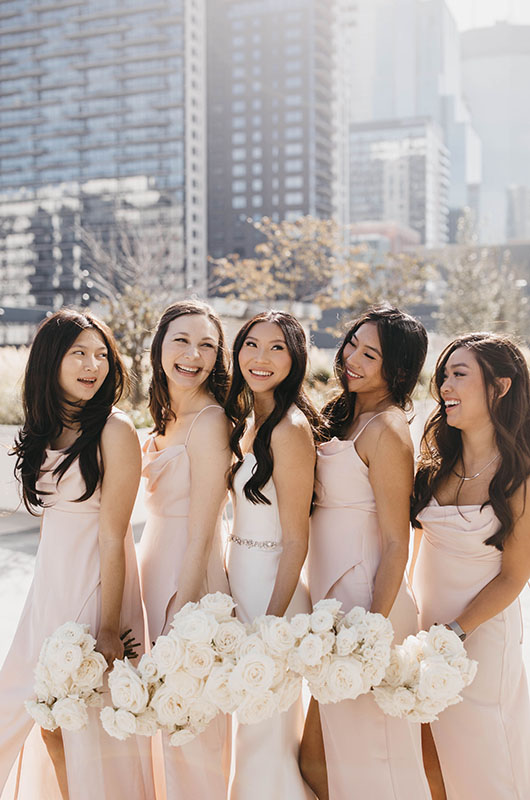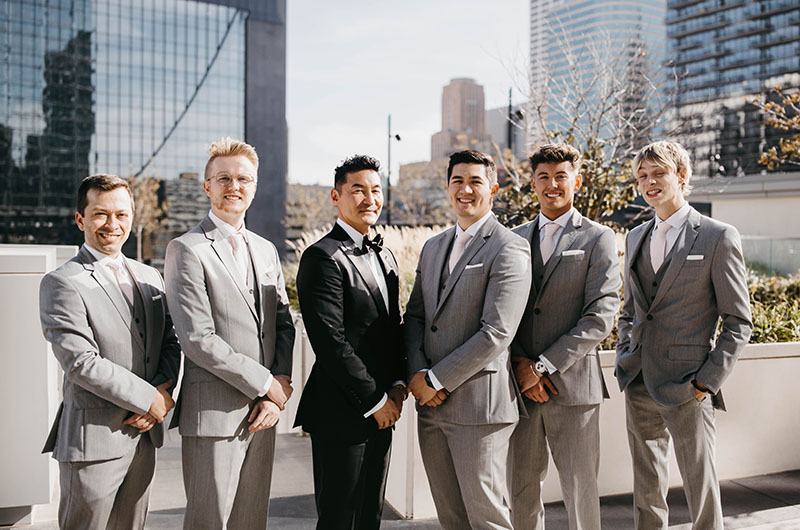 The Big Day
Jessica remembers Malia and Liam's wedding day being filled with sunshine, marvelous fall leaves, and an incredible reception in Four Seasons Hotel Minneapolis Mill City Ballroom. The morning of, the wedding party got ready in the hotel's spacious suites. Natural light poured in through the vast floor-to-ceiling windows, which made for exceptionally beautiful photos of Malia getting ready with her bridesmaids and Liam getting ready with his groomsmen. Everyone then gathered outside on the Riva Terrace for group photos as the Minneapolis skyline dazzled in the background. While the sweet couple exchanged vows at Bethlehem Lutheran Church, Jessica and her team put the final touches on the reception space. The ballroom smelled of sweet and fruity roses, hydrangeas, and orchids. Flowers flooded the dining tables from top to bottom; the cake table was made of acrylic boxes, which also featured flowers weaving inside and out. Tabletops boasted touches of gold and glass, which paired wonderfully with the white linen. Velvet ribbon hugged the menus, and candlelight would shine down as guests savored the seated meal: beef wellington followed by a dessert table of white chocolates and petit fours. Malia and Liam danced the night away alongside their family and friends in the picture-perfect ballroom.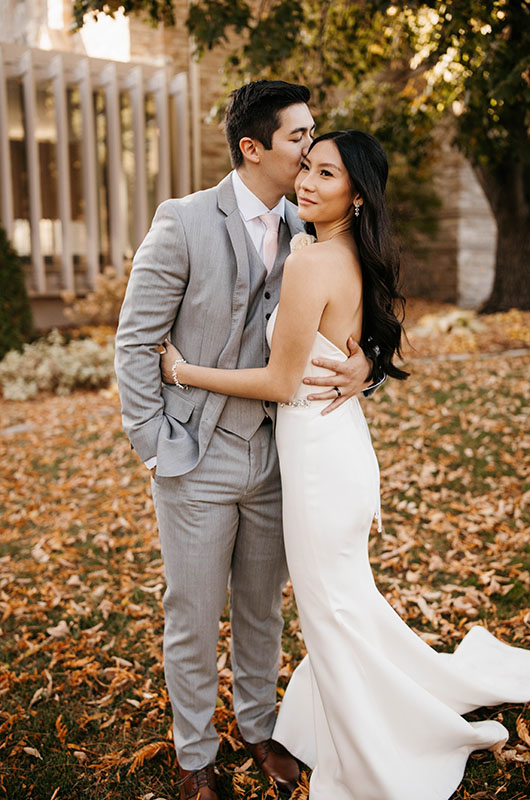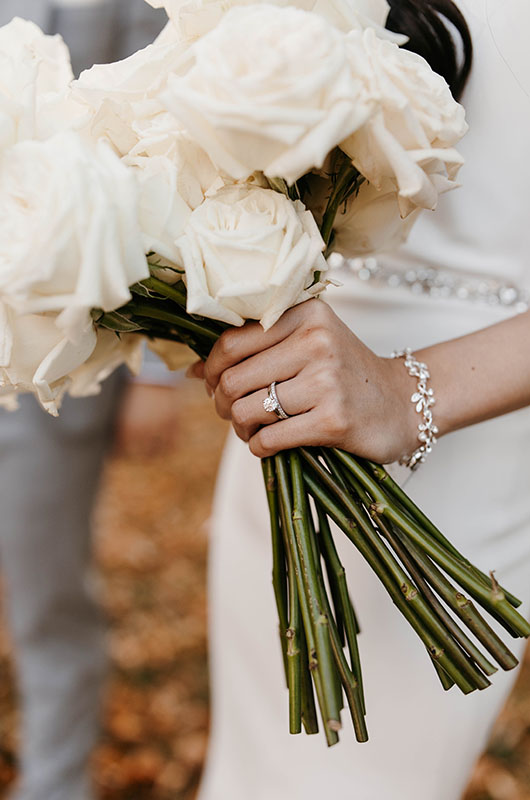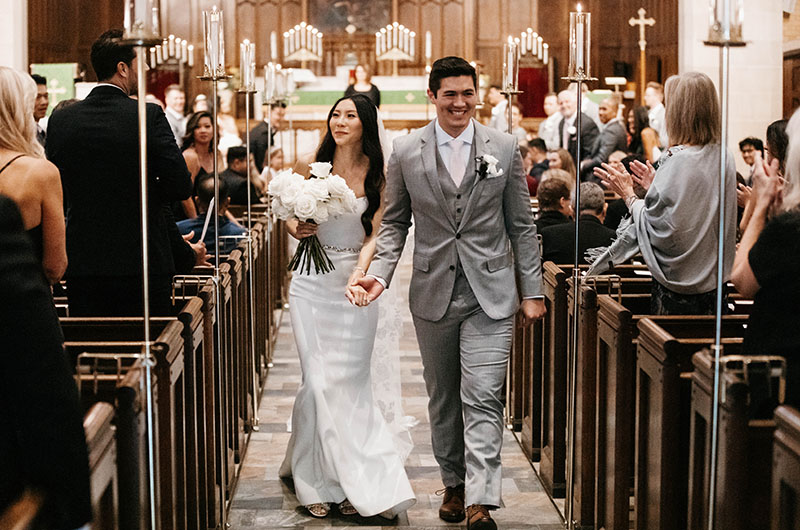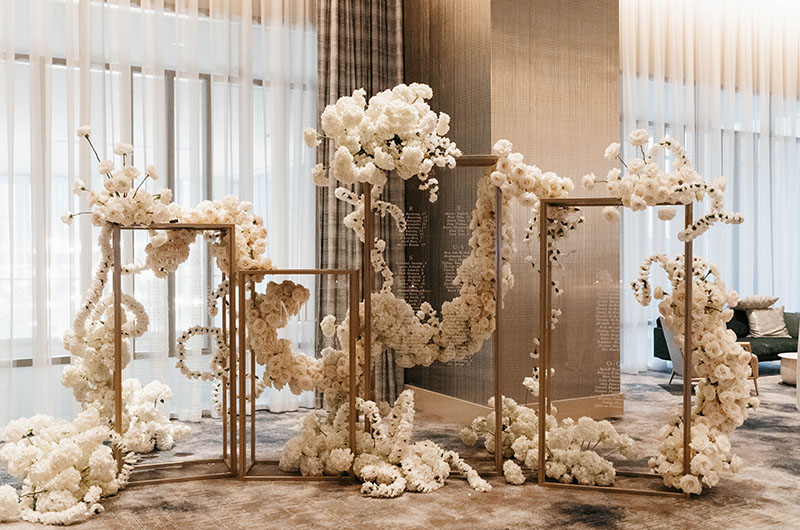 The Retreat
After an incredibly memorable wedding weekend, Malia and Liam decided to relax and unwind with their two sweet children at home in Minneapolis.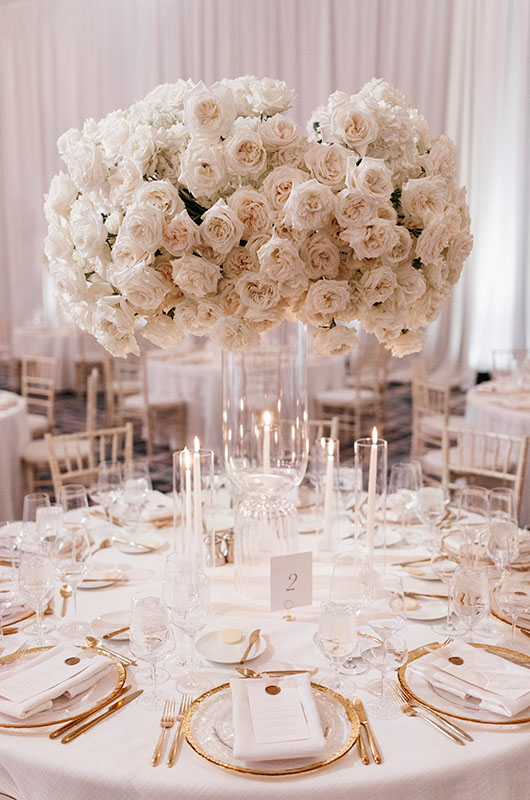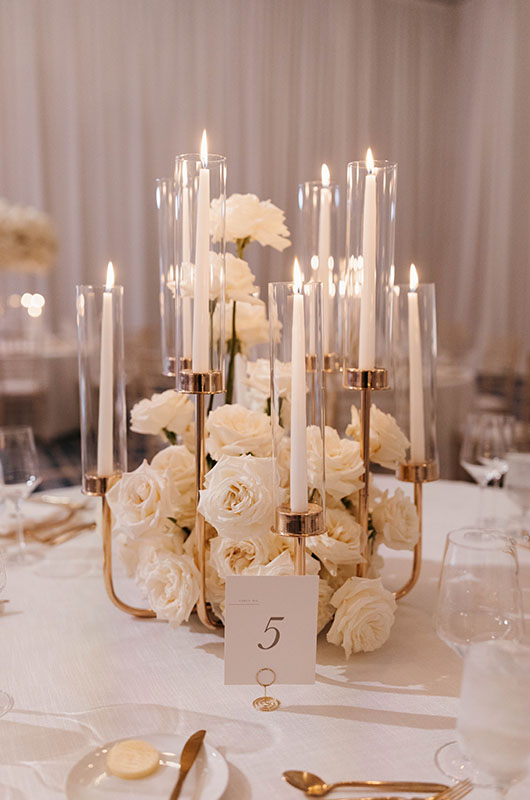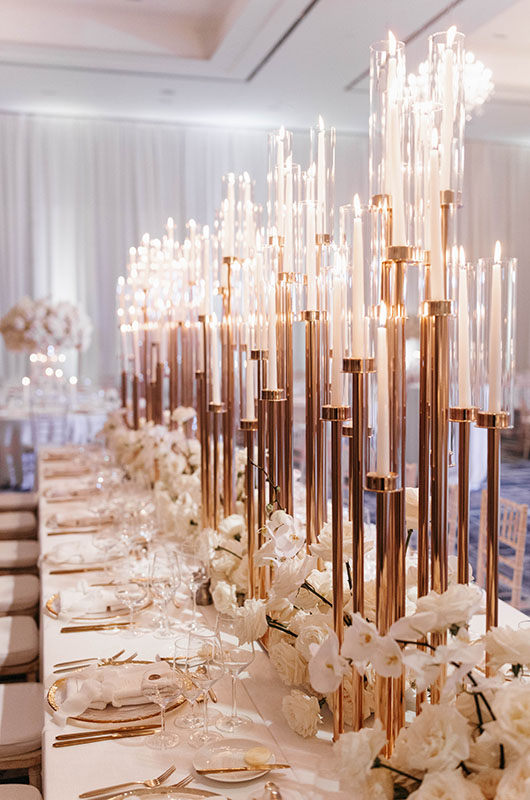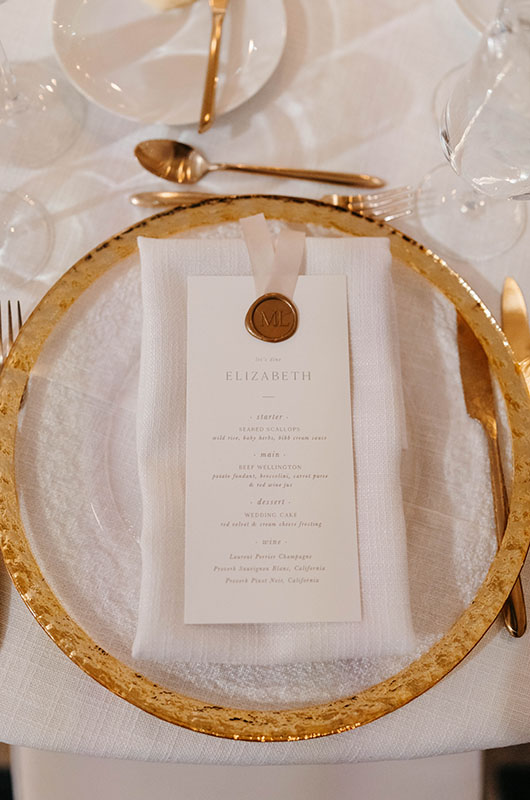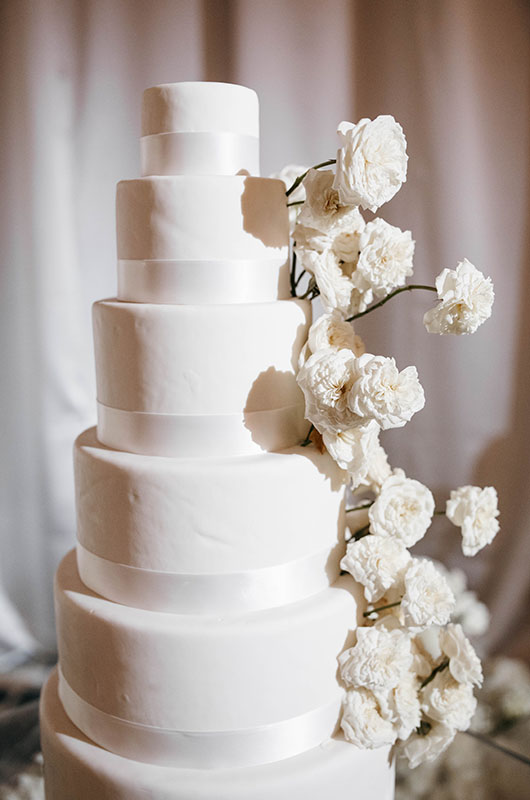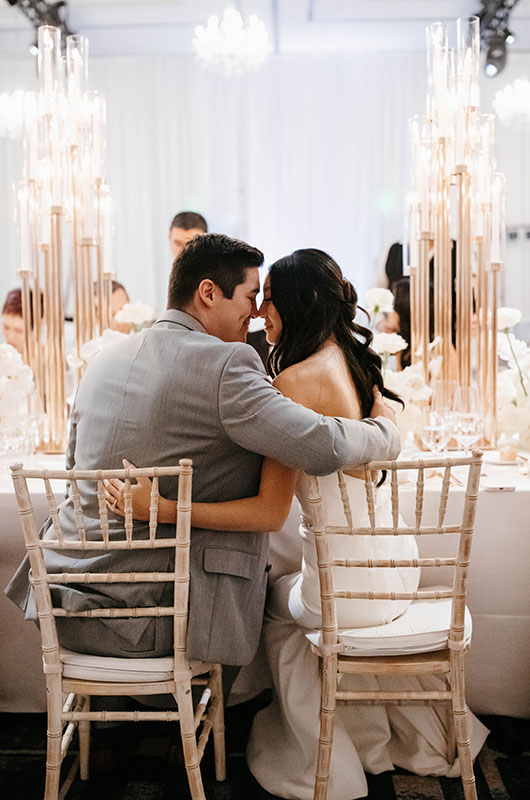 ---
Featured Wedding Vendors
EVENT PLANNER, RECEPTION VENUE, CATERER, & CAKE
Four Seasons Hotel Minneapolis
Contributing Vendors
PHOTOGRAPHER
VIDEOGRAPHER
CEREMONY VENUE
FLORIST
STATIONERY
VEIL & GOWN 
SASH
BRIDAL SHOES
GROOM'S SUIT
ENGAGEMENT RING & WEDDING BANDS
BRIDESMAID DRESSES
HAIRSTYLIST
TABLEWARE, CHAIRS, & LINENS