Alex Drummond & Mauricio Scott
Glory of Love
Married
May 1, 2021
Pawhuska , Oklahoma
Photo Credit
Grant Daniels Photography
---
Style Guide
Color Palette
Style
Glamour, Luxury
Season
Spring
---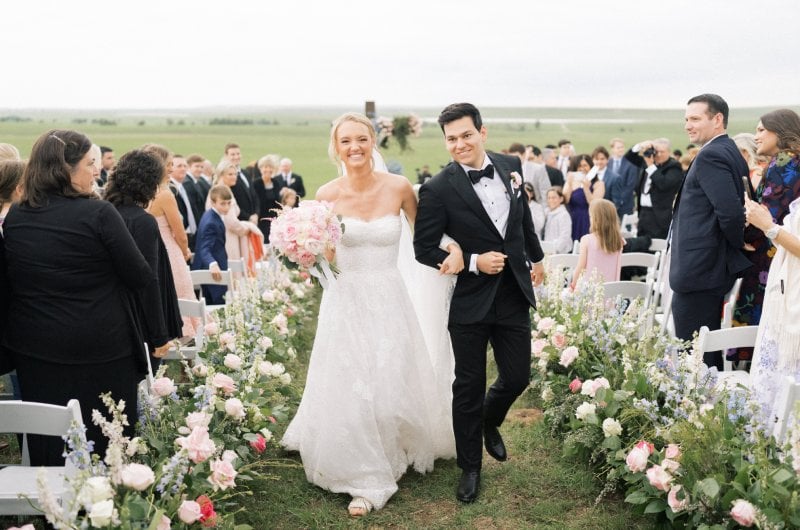 The Proposal
Alex Drummond and Mauricio Scott's Lavish Oklahoma Ranch Wedding set an unforgettable scene for the couple's next chapter as husband and wife.
After four years of dating, Mauricio proposed to Alex in a beautiful downtown museum garden on August 1, 2020. Alex knew the proposal was coming eventually, but Mauricio purposefully led her to believe it wouldn't happen until fall at the earliest. Alex unknowingly prepared for her surprise proposal under the guise of Mauricio's stepmother's birthday dinner at a nice restaurant. While the couple made their way to the celebratory meal, Mauricio's father and stepmother got "stuck" in traffic. To pass the time, the couple wandered around downtown until they came to a beautiful garden. When they approached the setup that Mauricio had prepared, Alex immediately knew what Mauricio had planned and burst into happy tears! After he proposed, the couple's family and closest friends joined them to celebrate their engagement.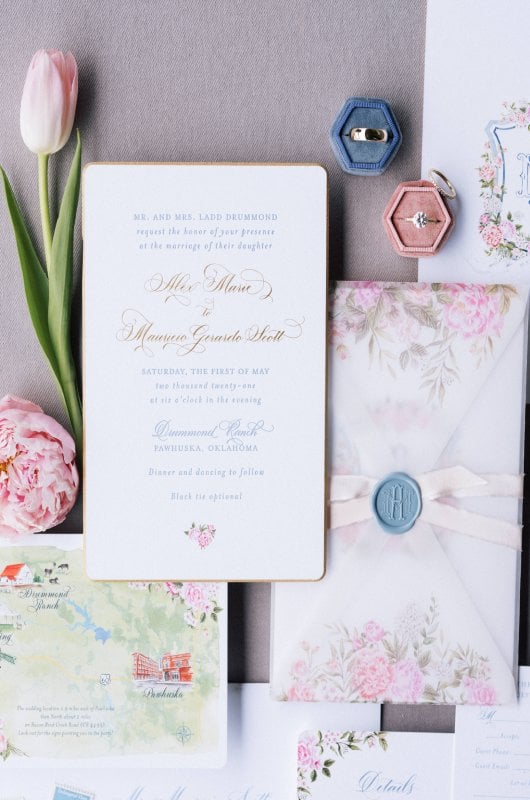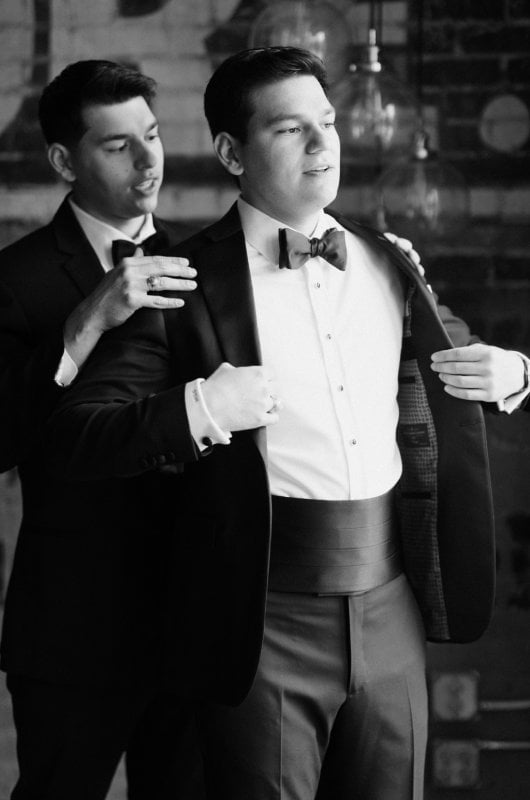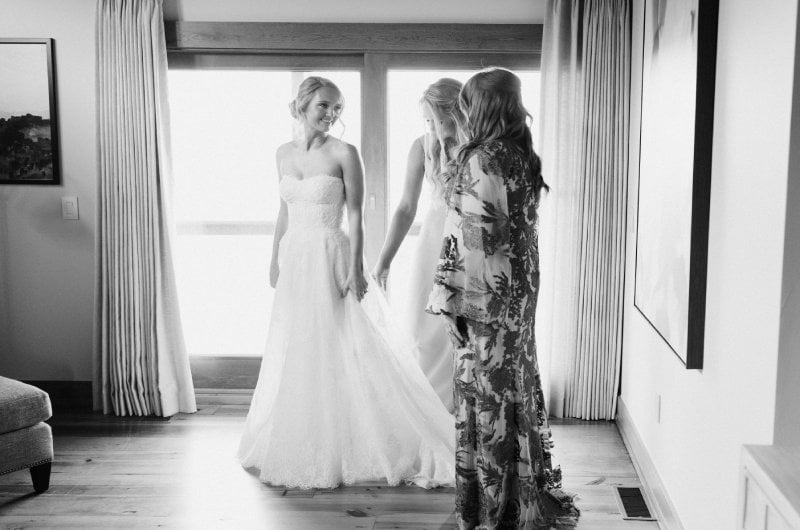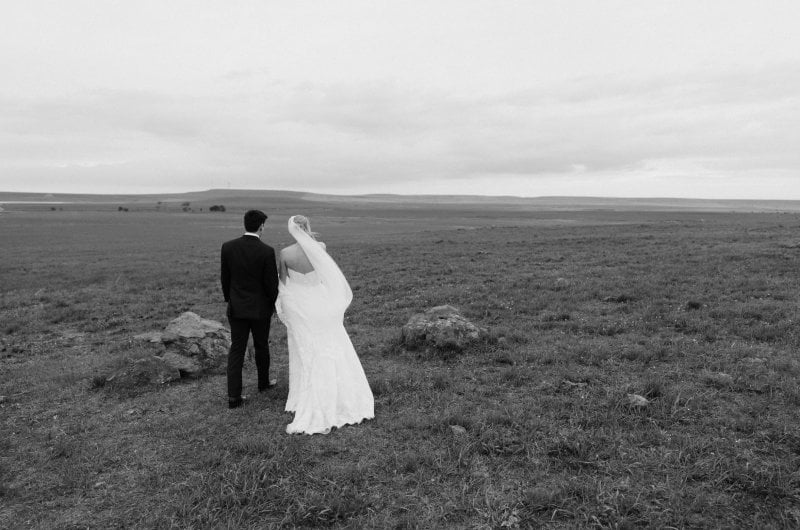 In Preparation
Alex and Mauricio slightly underestimated how much work goes into wedding planning, but with the help of friends and family, their special day came together seamlessly. The couple sincerely appreciated the time that was spent together finessing all of the details, and loved how it brought them even closer. They made sure to enjoy the time leading up to the wedding instead of stressing about the small things that were out of their control. Alex and Mauricio were so touched by the number of people who helped to make the planning process a grand success.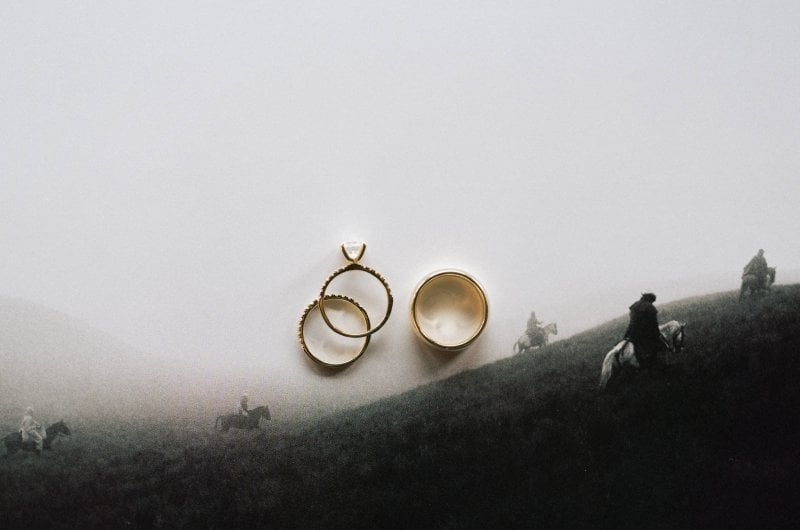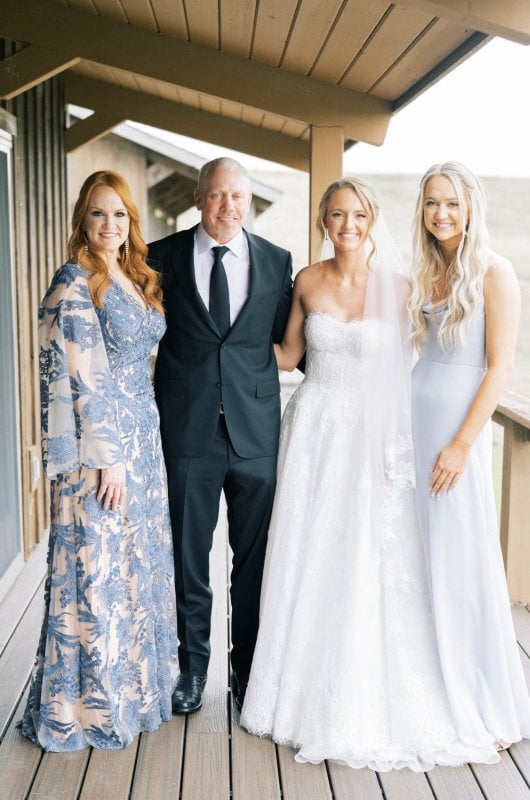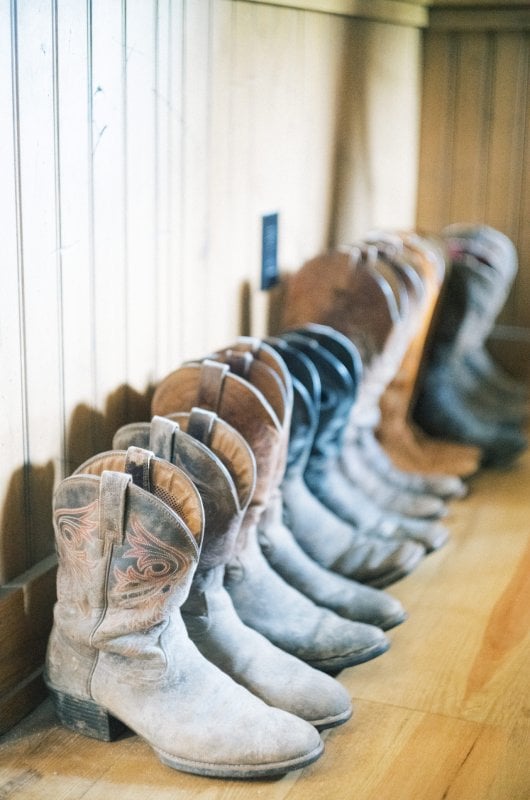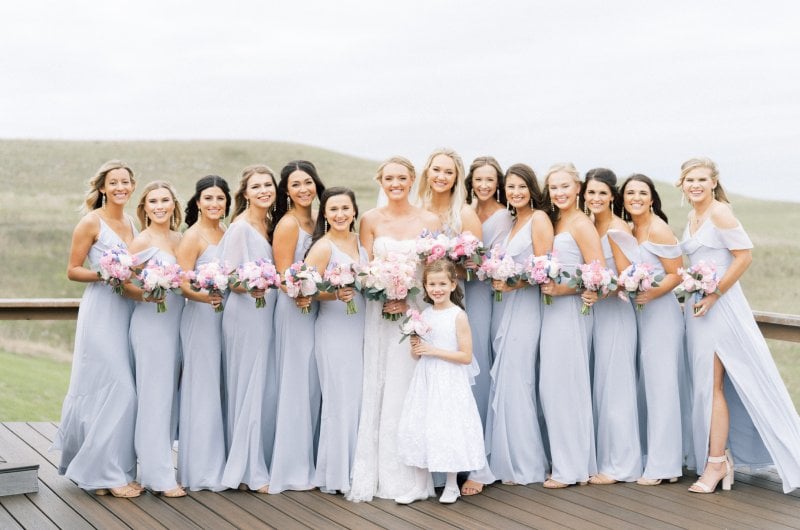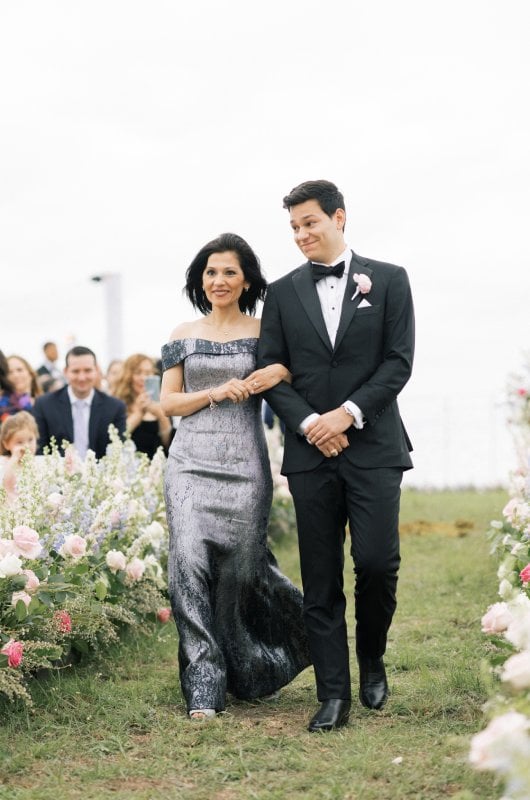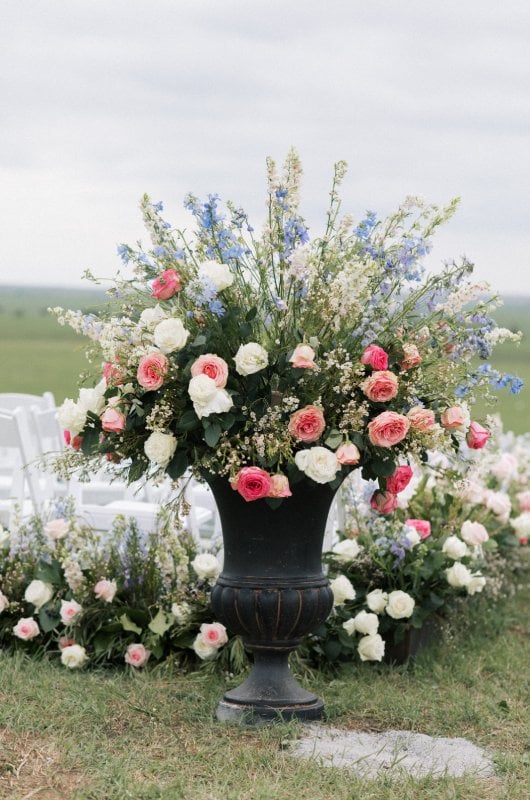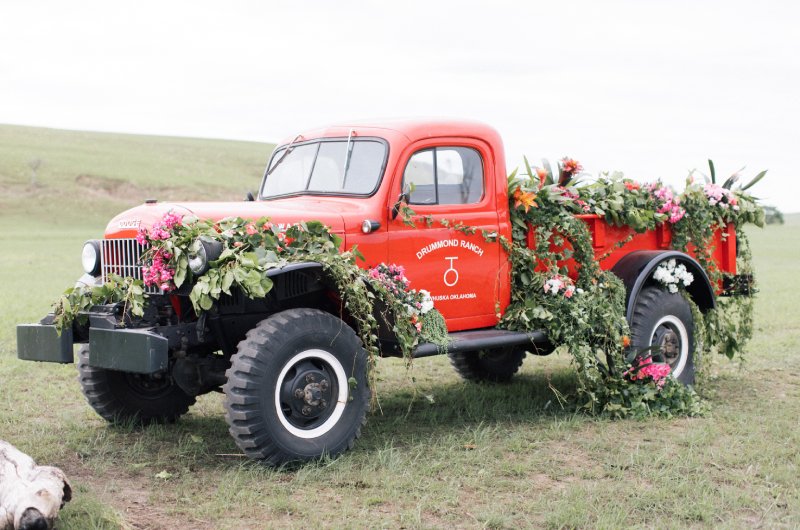 The Big Day
Surrounded by family and friends, Alex and Mauricio proclaimed "I do" at the bride's family's Oklahoma ranch. A large, wooden cross adorned with greenery and pastel florals stood behind the couple as they exchanged vows and matching floral arrangements lined the aisle. After the ceremony, the couple snuck away to capture stunning portraits as the sun set on the ranch. Alex and Mauricio's reception later turned into an "epic dance party", concluding with an after-party that featured a light-up dance floor with the bride's new last name, "SCOTT", displayed in giant, neon letters. The wedding day was perfect, and the couple could not have been more thankful for all of their biggest supporters being there to help celebrate.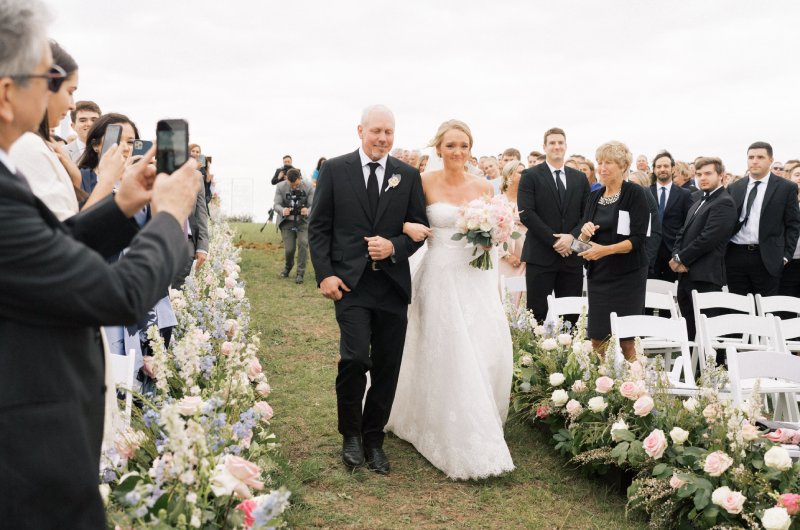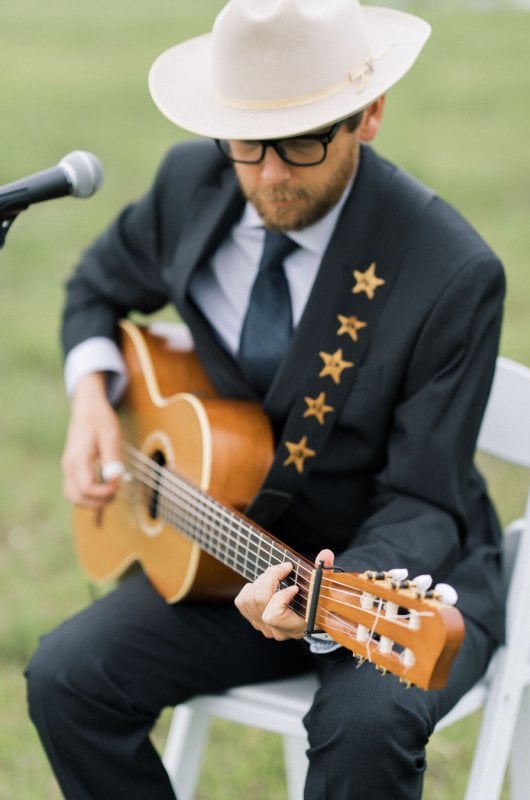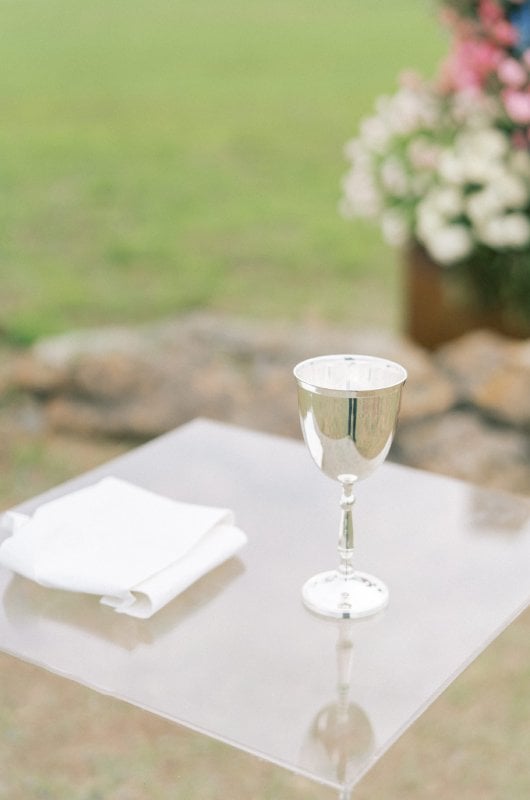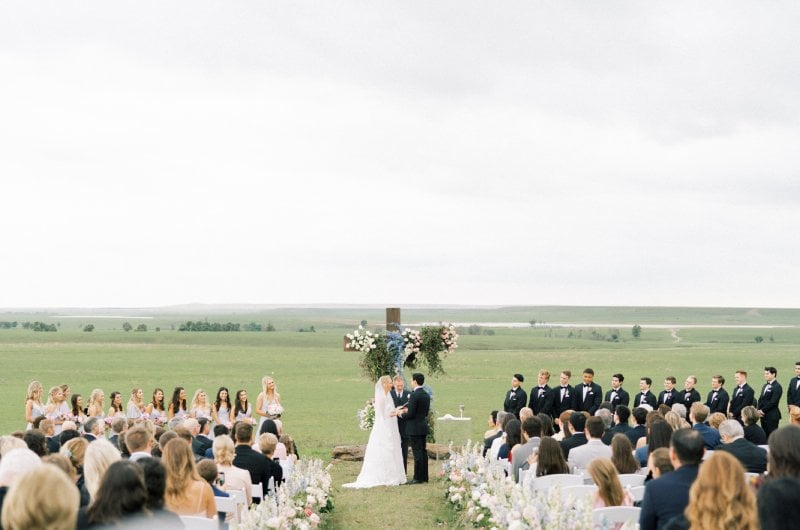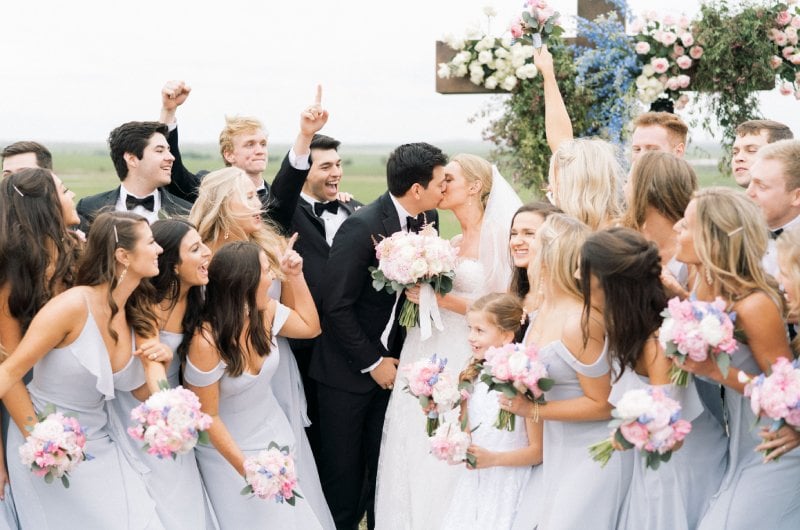 The Retreat
After the wedding, Alex and Mauricio jetted to the Maldives for their honeymoon, the first vacation the newlyweds shared alone. After a whirlwind of a weekend, a tropical getaway was everything the couple dreamed of and more. The pair agreed that it was the best way to kick off the start of their lives together as husband and wife.
Alex Drummond and Mauricio Scott's Lavish Oklahoma Ranch Wedding set forth an exciting life ahead for the couple!