Alex Peele and Michael Oates
Classic and Timeless
Married
Dec 3, 2022
Brentwood , Tennessee
Photo Credit
Kéra Photography
---
Style Guide
Color Palette
Style
Formal, Vintage
Season
Winter
---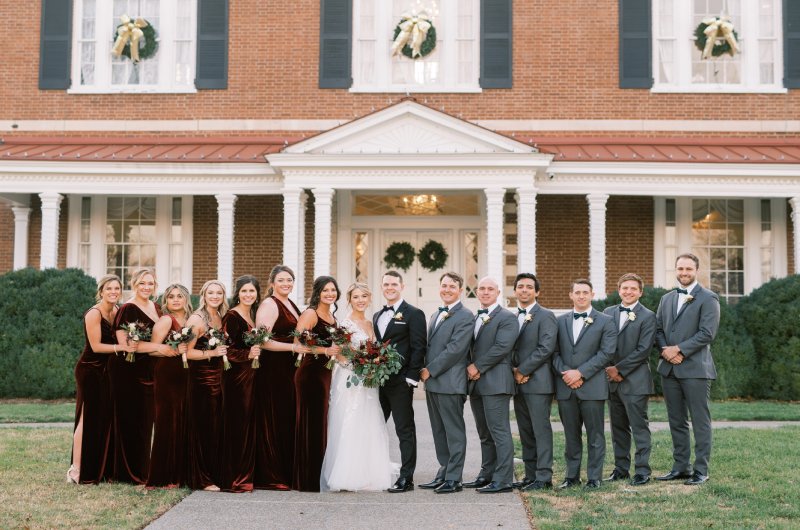 The Proposal
Alex and Michael met in High School during freshman year and became close friends. As the story goes, they went on one date and decided to keep things platonic. Alex, after having a drink or two, decided to phone Michael one day a few years later and asked if he would be her plus one at a wedding she was attending. Needless to say, Alex was a little embarrassed and never followed up with Michael to confirm details. It wasn't until December 2020, when they were both home for the holidays, that Alex and Michael decided to get together.
Michael was a trusted man with Alex's family. In turn, Alex's family had a hard time keeping the secret since Michael planned a beautiful proposal at a restaurant near both families homes. He planned everything in Orlando so both their family and friends could attend. Michael popped the question and gathered everyone together to mark this special occasion. Their wedding celebration took place this December to commemorate their first date after reconnecting.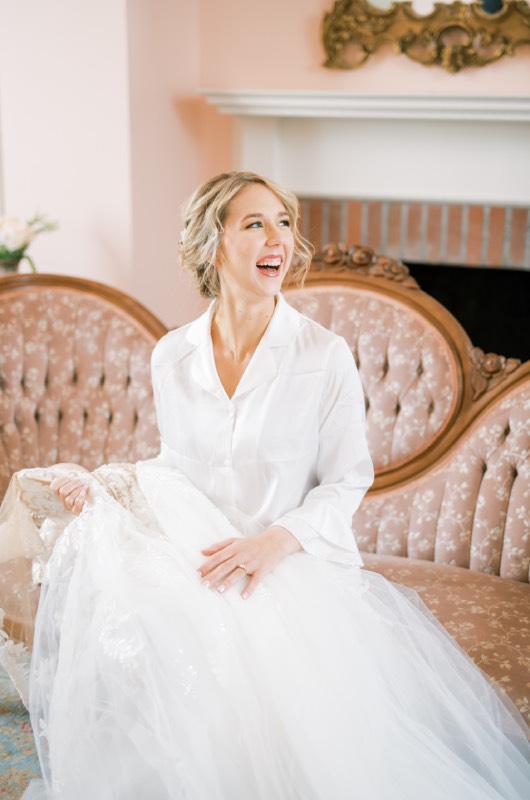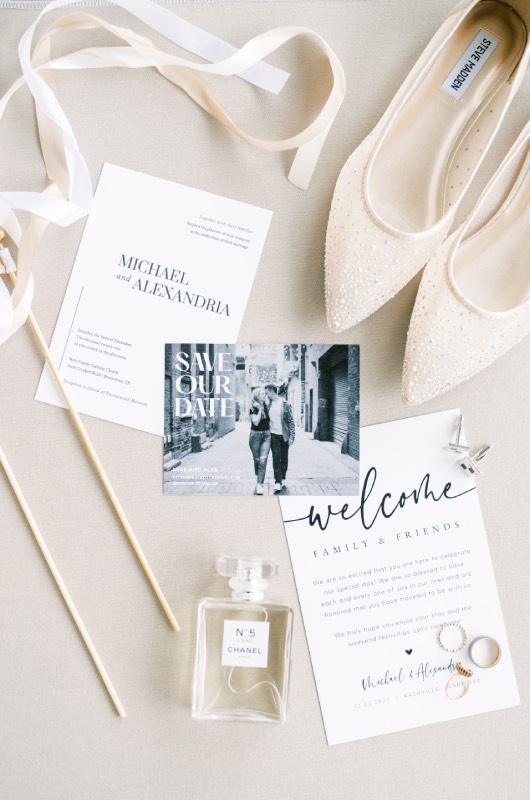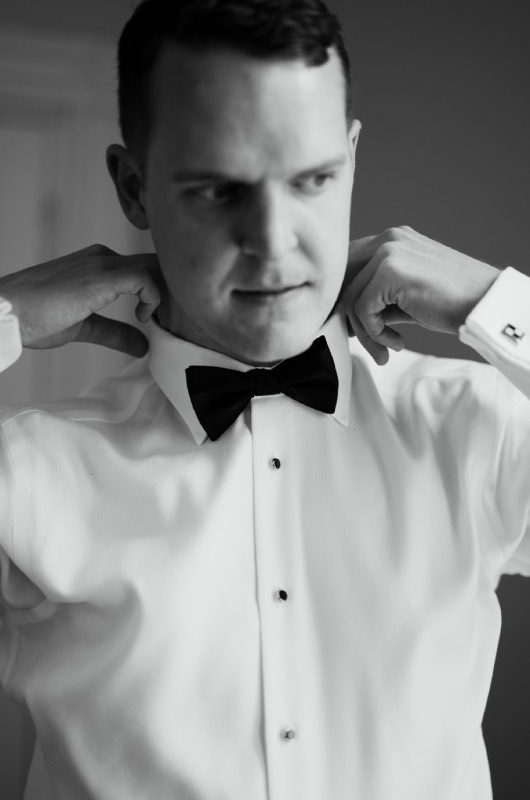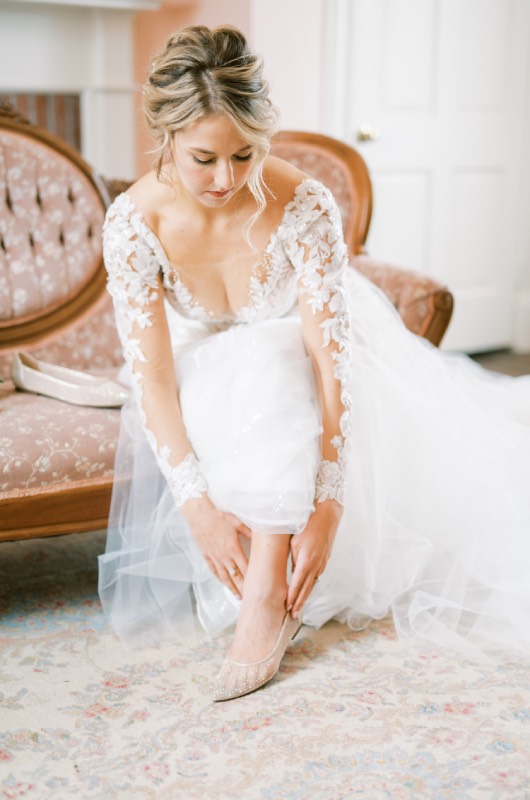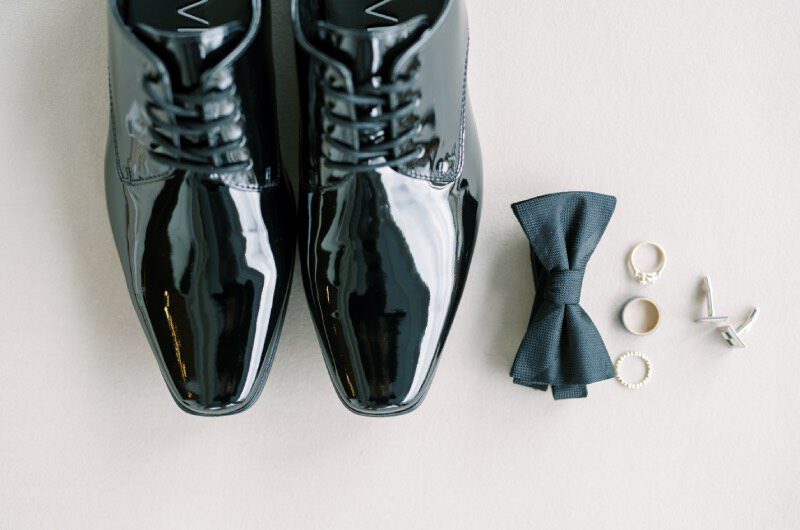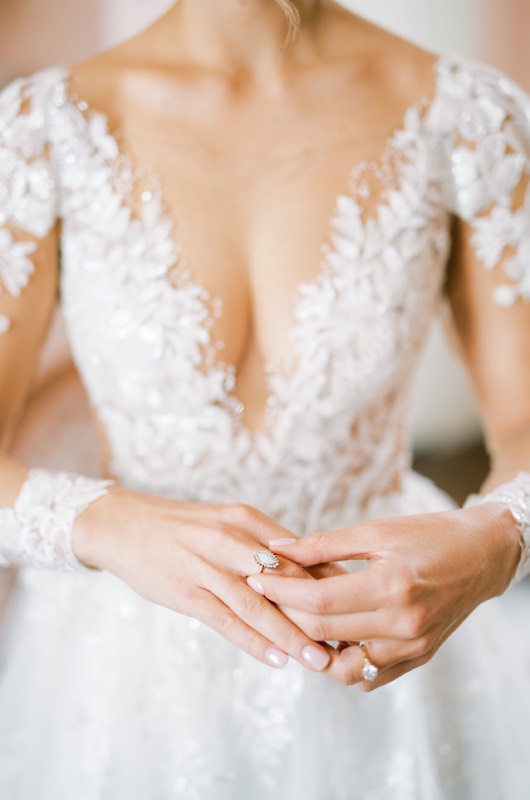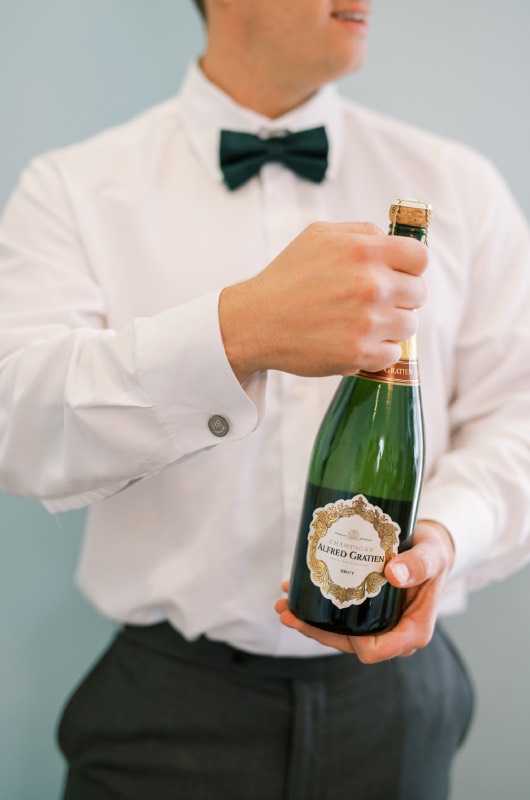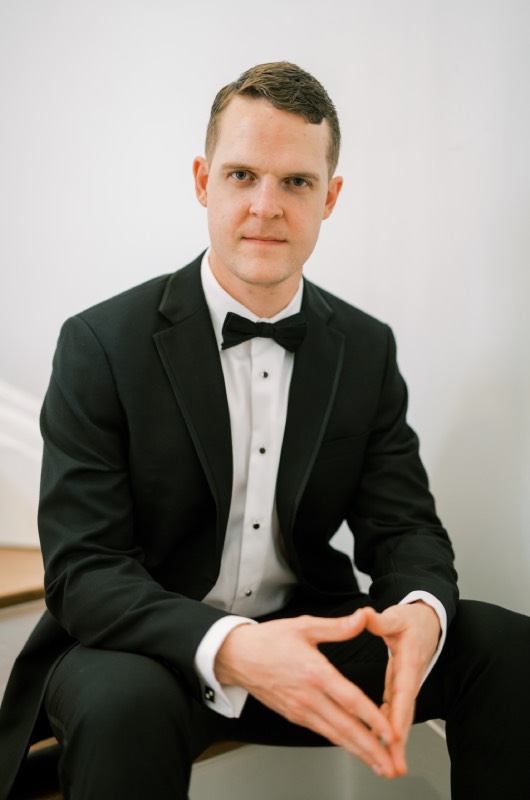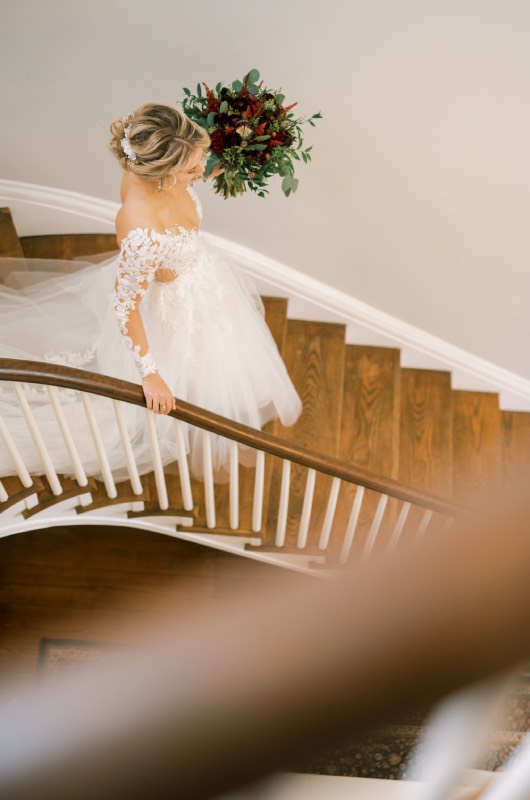 In Preparation
When planning their wedding, Alex and Michael prioritized throwing a great party for all of their guests, and the Ravenswood Mansion was everything they wanted. Alex says, "The mansion itself is quaint and beautiful! We chose Ravenswood Mansion for the scenery, and we loved the idea of having the reception outside with plenty of open spaces for us and our guests to move about."
Because they got married in the winter, Alex and Michael made it a point to include warm colors like burgundy and emerald, which is shown in the velvet bridesmaids dresses and emerald in the groomsmen's bowties.
Alex and Michael were very intentional with their time as well, ensuring that the timeline of events was curated around small moments they got to share throughout the evening and good music.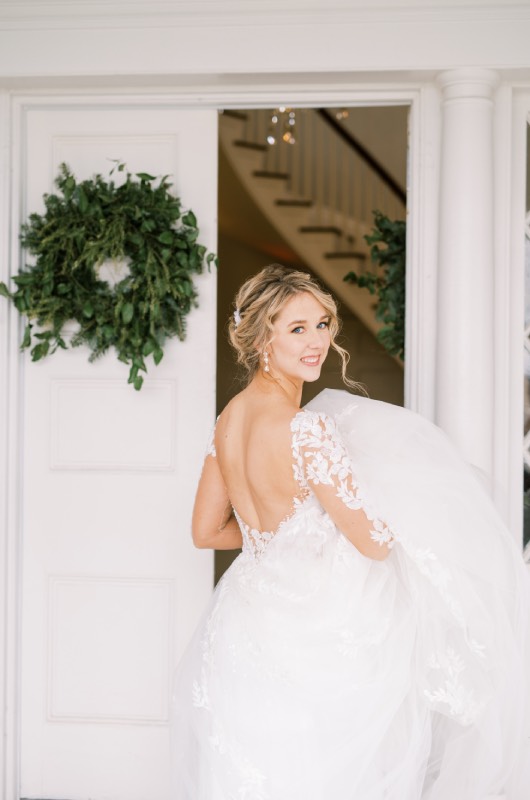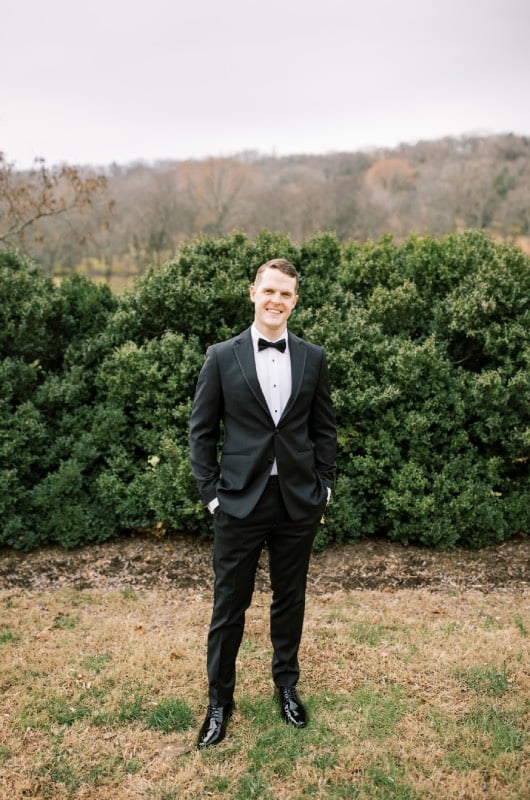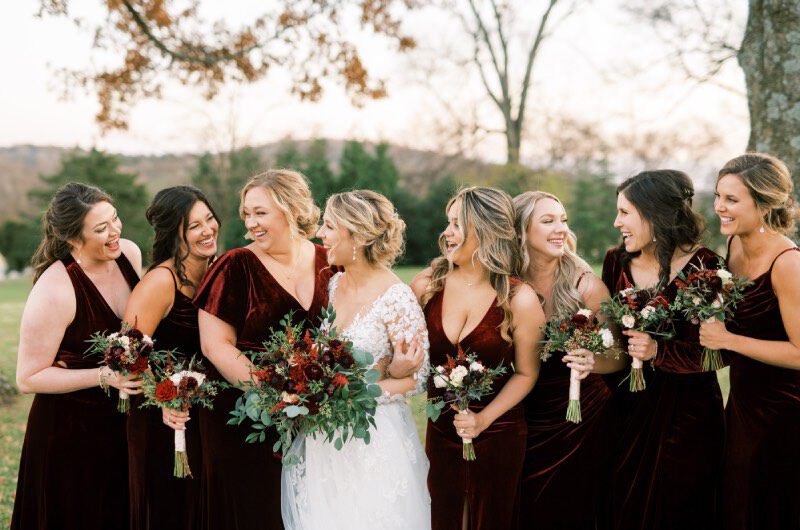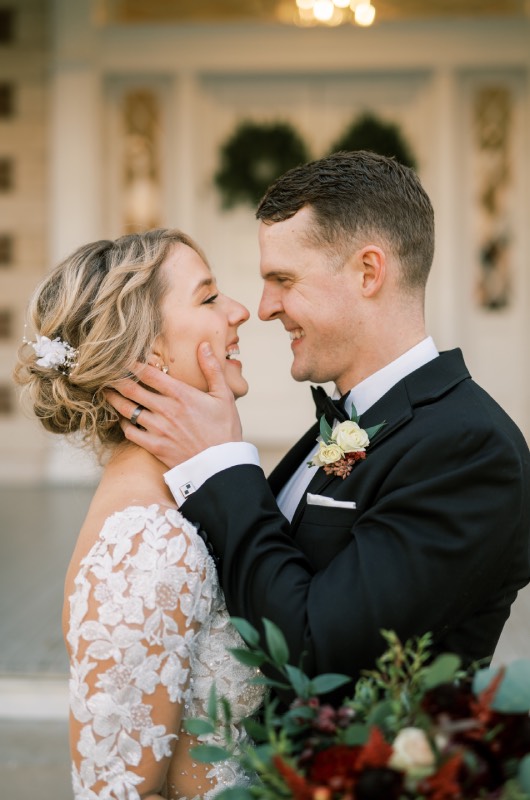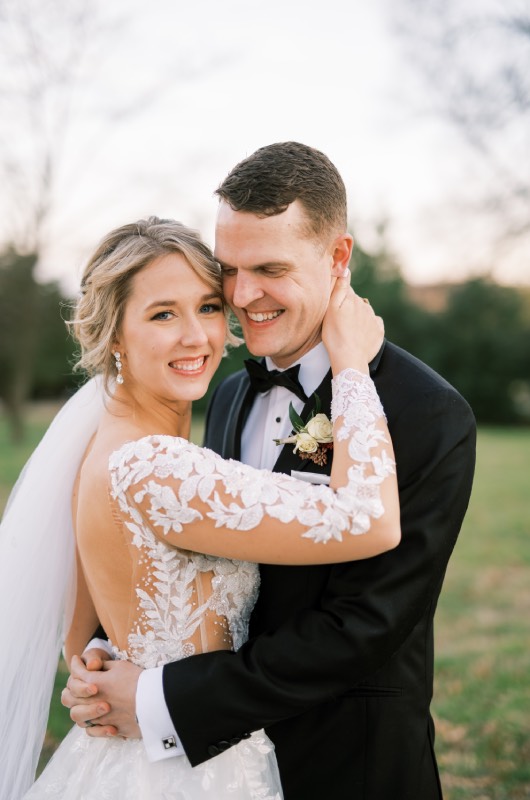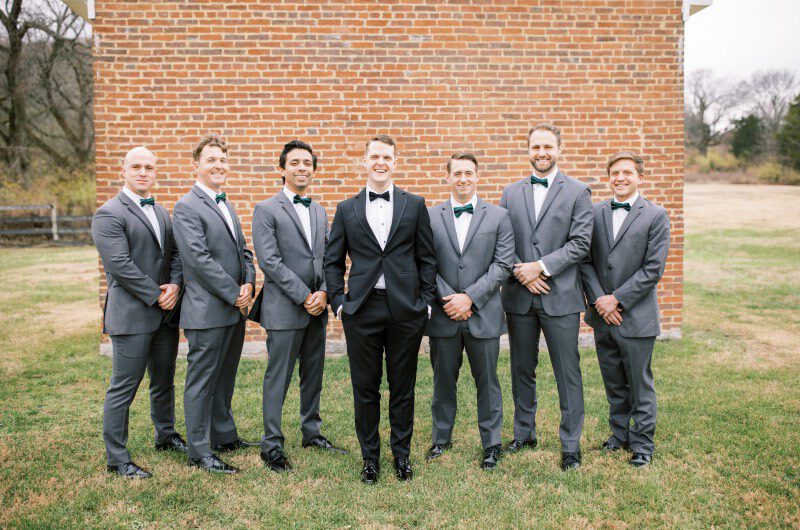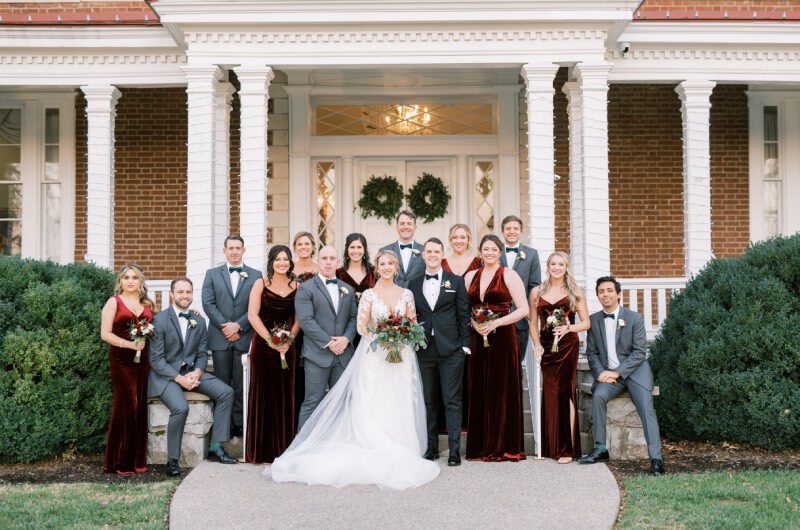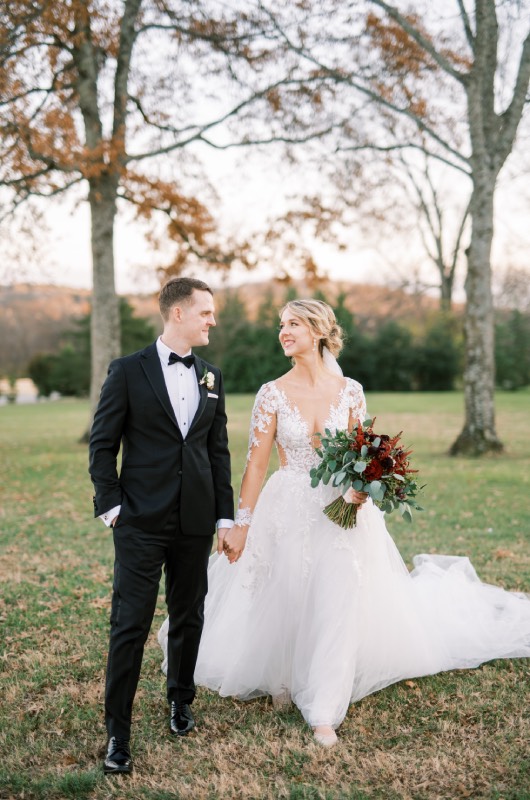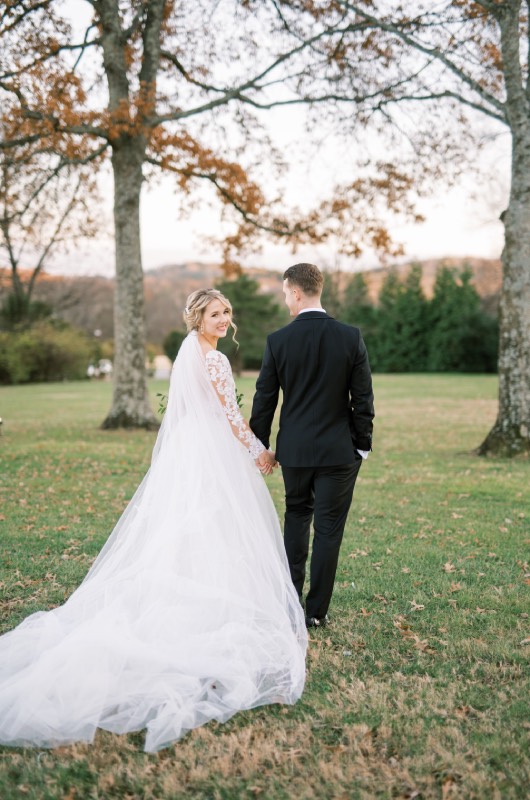 The Big Day
This wedding in Brentwood, Tennessee, was a beautiful mix of classic and timeless touches. The church and mansion showcased its inviting architecture and aesthetics that transformed a pretty cold day into a warm and blessed event.
Industry talent from Nashville came together to make magic. The soft array of white blooms sprinkled with greenery and maroon blooms by Forget me Not Designs. The antique setting from the Ravenswood Mansion set the stage for a night to be remembered. Emerald Empire Band turned up the heat so the bride and groom could dance all night — tulle skirts twirling and all.
This well-styled wedding will inspire brides and grooms that dare to be married in the winter amongst the evergreen trees and twinkling lights in a warm and inviting setting such as Ravenswood Mansion.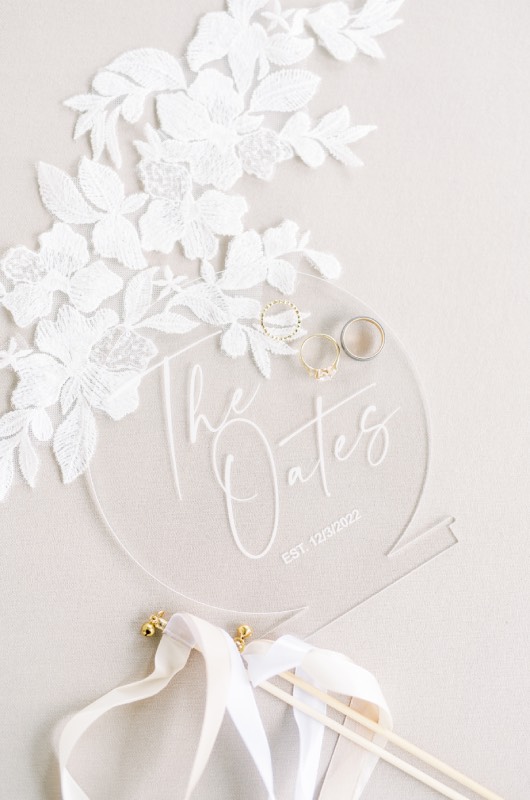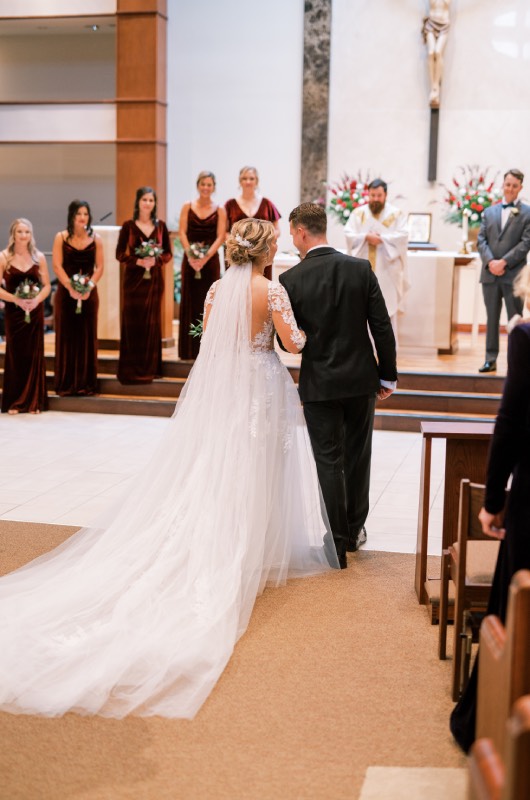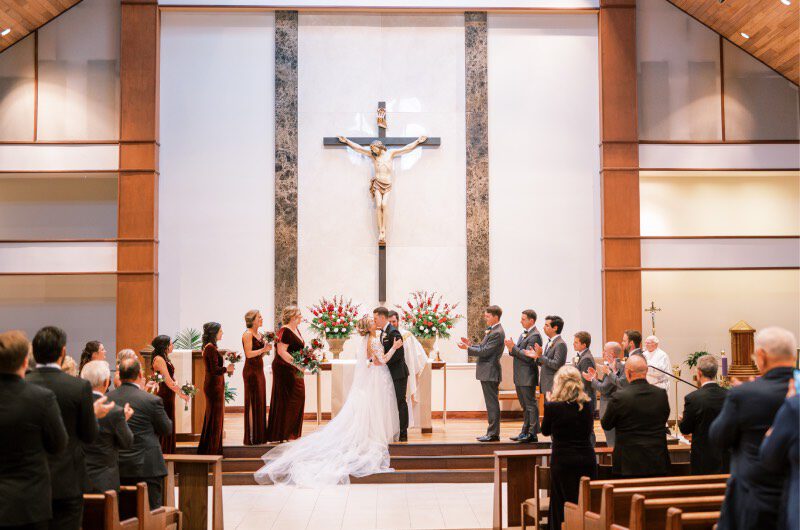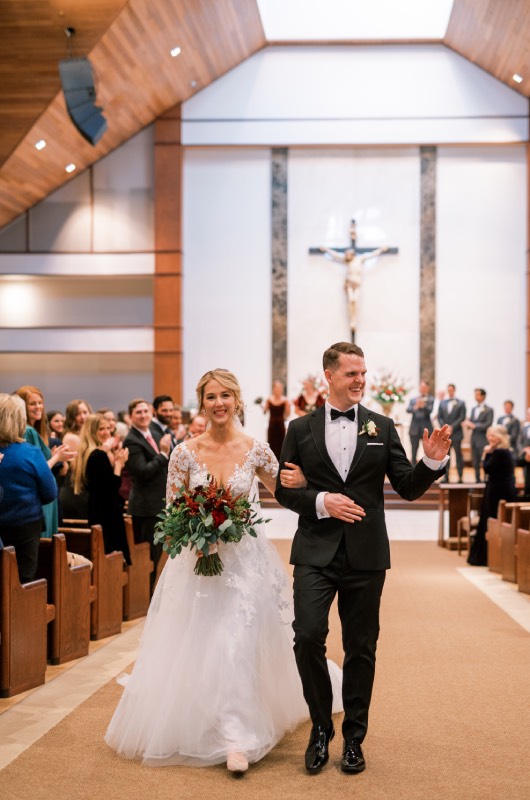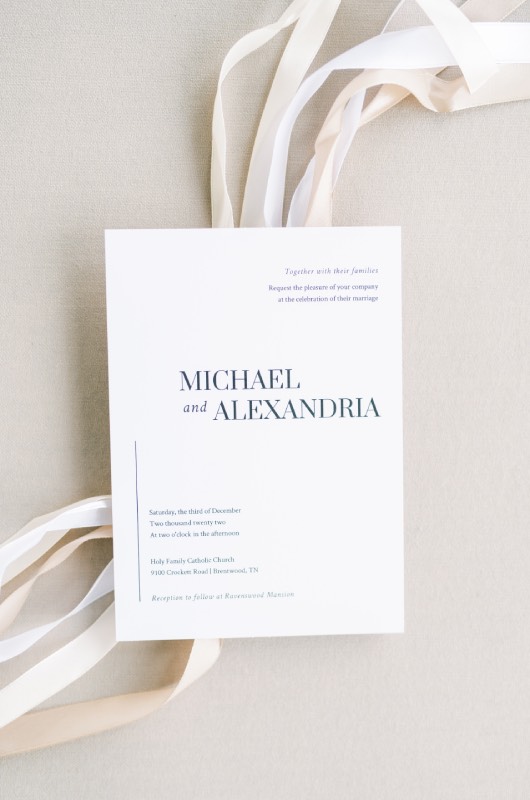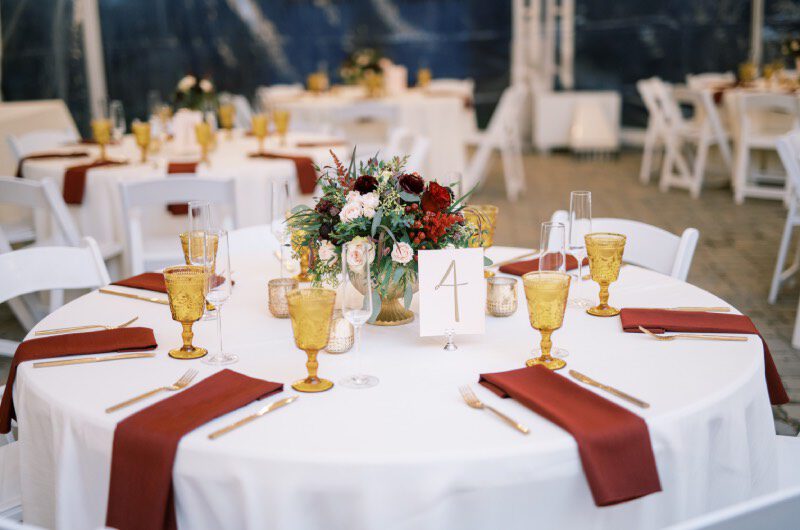 The Retreat
Alex and Michael always dreamed of a destination honeymoon in an over-the-water-cabana, so they traveled to the Maldivian Island of Koodoo where they spent their days relaxing at an all inclusive resort. Alex said, "It was the perfect type of vacation to truly unwind and just enjoy each other's company!"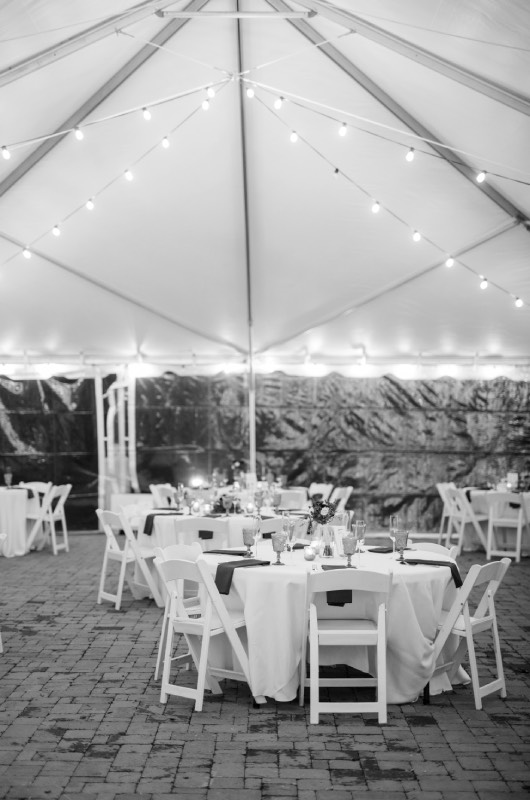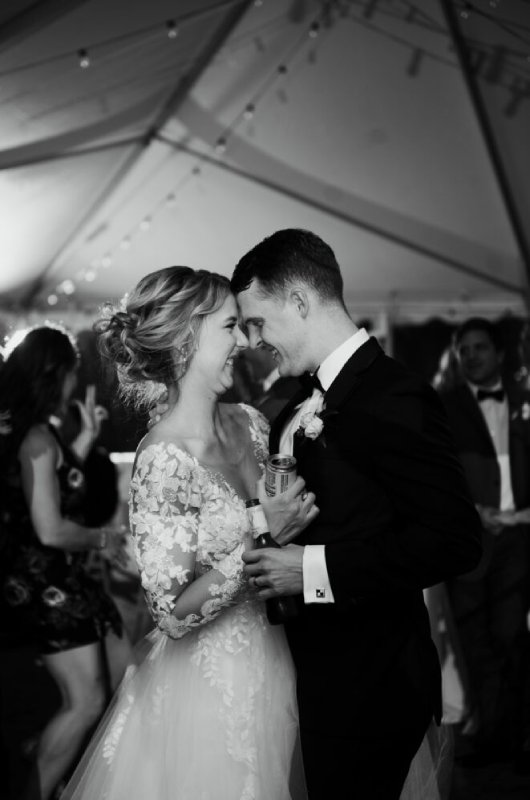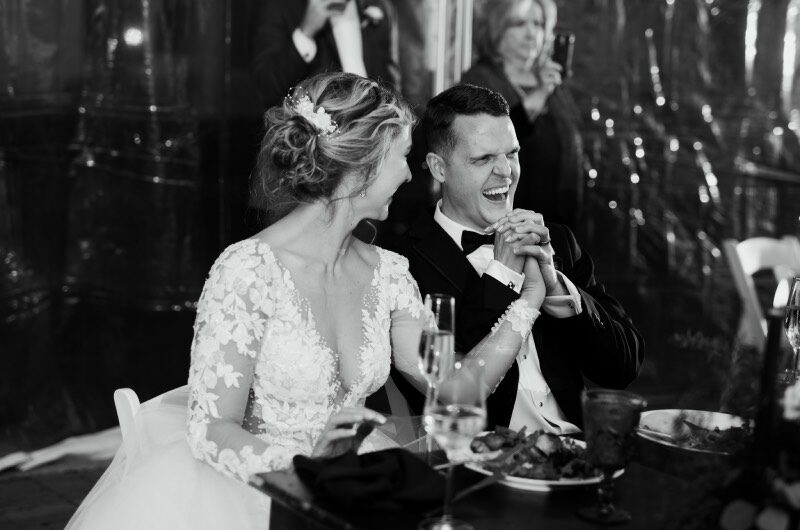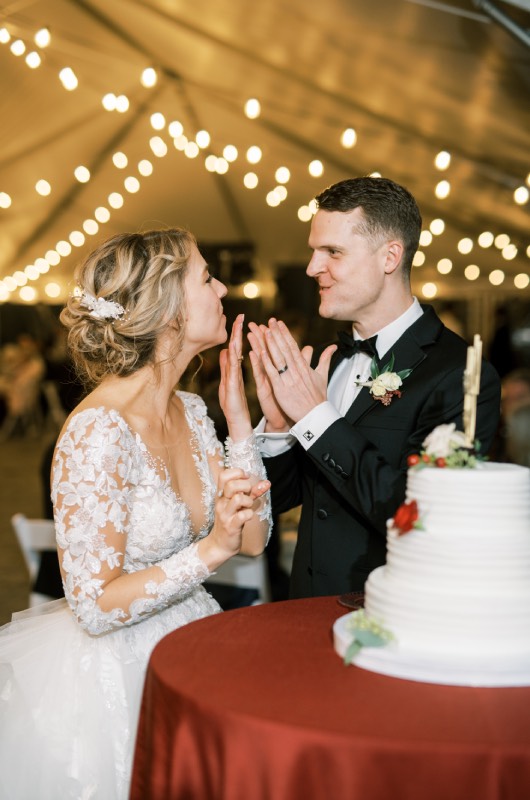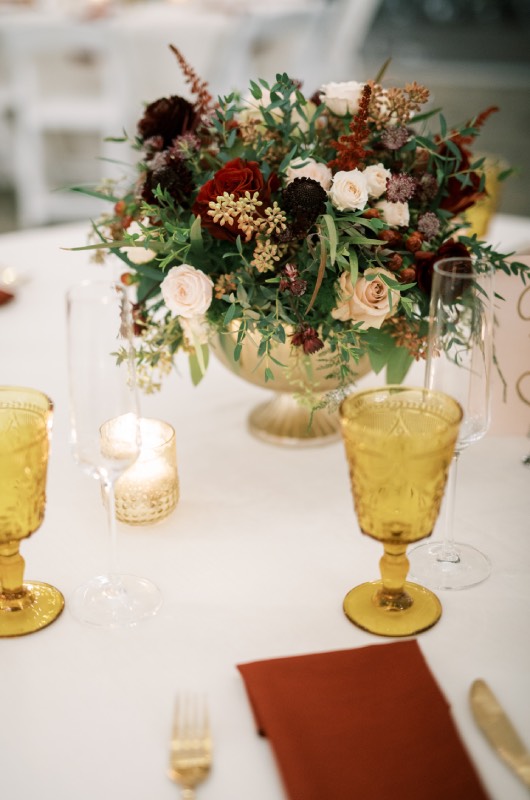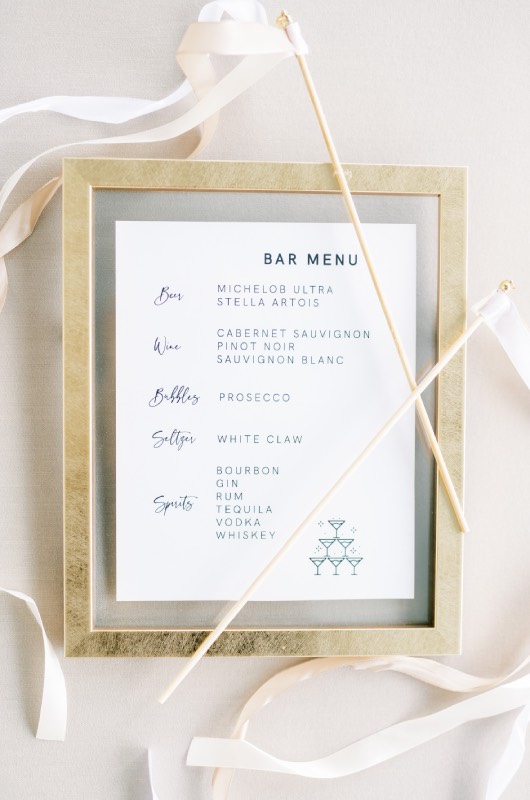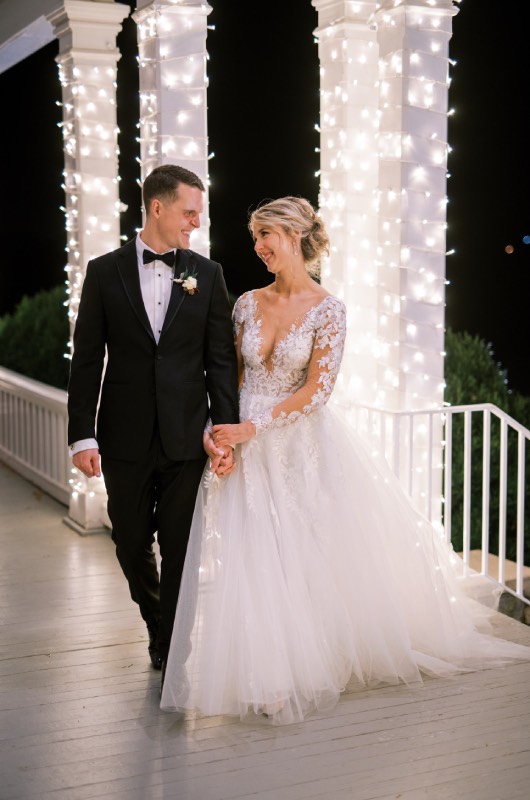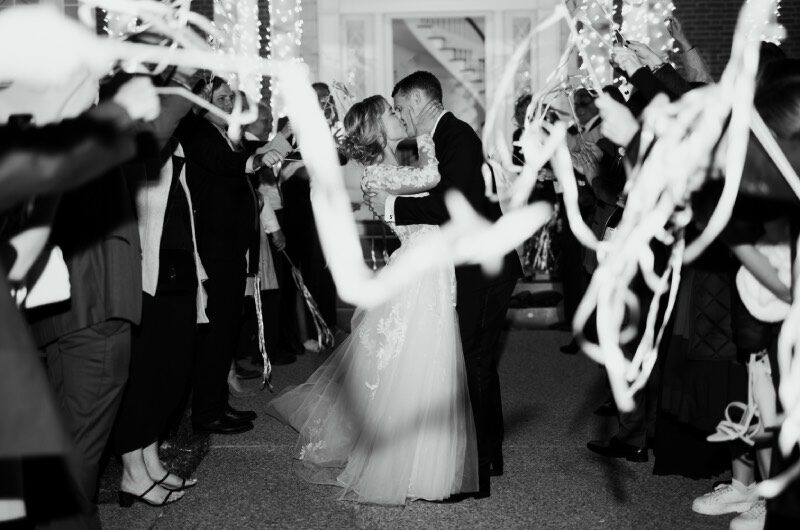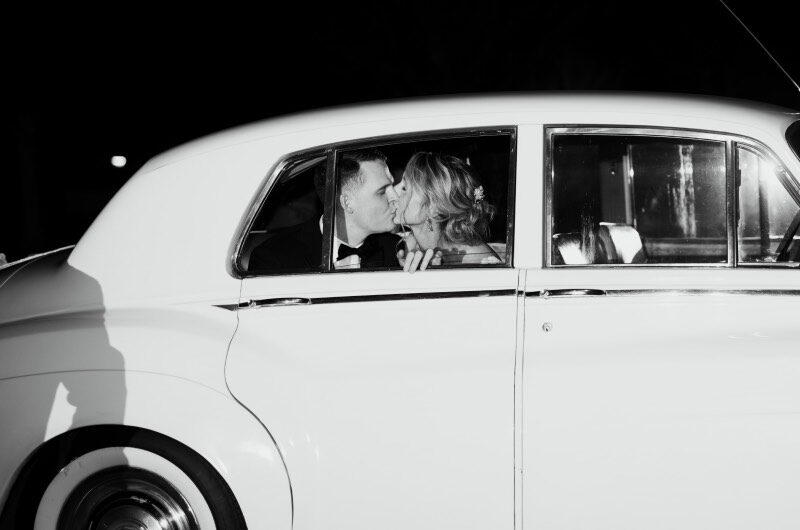 Featured Wedding Vendors
PHOTOGRAPHER
Contributing Vendors
EVENT PLANNER
CEREMONY VENUE
CATERER
Wildberry
FLORIST
Forget Me Not Designs
INVITATIONS
Zola
GOWN
Enzoani
TUX
Men's Warehouse
ENGAGEMENT RING & WEDDING BANDS
James Allen
BRIDESMAIDS DRESSES 
Revelry
HAIRSTYLIST
Shine Studio Weddings
RENTALS AND DECOR
Liberty Party Rental
ENTERTAINMENT
Emerald Empire Band
WEDDING CAKE 
HomeStyle Bakery