Alyana Lewis & Graham Cox
A Rustic Oxford Wedding
Married
Mar 24, 2018
Oxford , Mississippi
Photo Credit
Tindall Stephens
---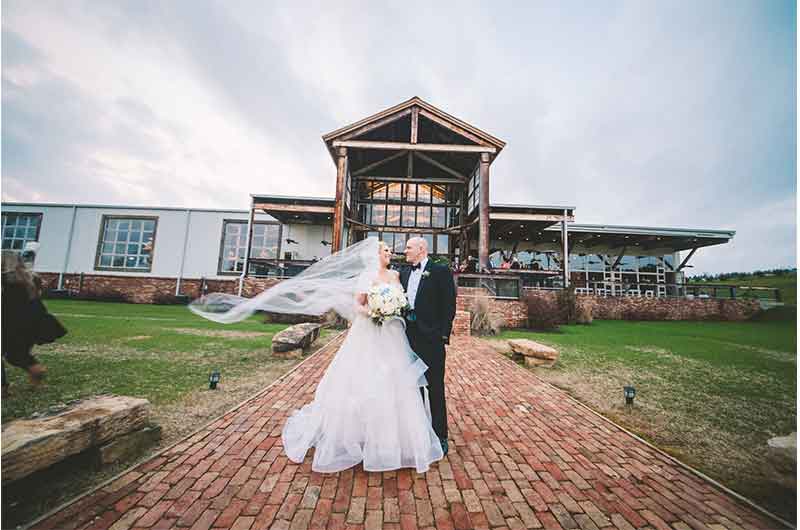 The Proposal
It was a total surprise! We had planned a trip to New York City and I thought he was about to pop the question the whole time, but the surprise happened when we returned home from the trip. Graham proposed to me one night after dinner, and he completely caught me off guard when proposing with such a beautiful engagement ring. I felt like the luckiest girl in the world!
In Preparation
When preparing for the wedding, I was blessed enough to have the world's greatest friend and wedding planner at my side every step of the way. This was especially amazing in how it made the wedding planning completely smooth sailing. Shout out to Betsy McKay, you are the best!
The Big Day
Surprisingly, Graham and I were actually both so at peace that day of our wedding which was very comforting. It really did help that we were surrounded by family and some of our closest friends. It truly did make the day that much more special and intimate.
The Retreat
For our honeymoon, we went to Turks and Caicos and it was absolutely incredible. You better believe that we did not want to leave, and we are so ready to go back!
Featured Wedding Vendors
Event Planner
Gown
Wedding Cake
Contributing Vendors
Caterer
Elizabeth Heiskell
Ceremony & Reception Venue
The Jefferson Oxford
Favors, Gifts & Invitations
Menage
Flowers
Le Fleur
Honeymoon Accommodations
The Palms Turks & Caicos
Photographer
Tindall Stephens
Rentals & Decor
White Door Events