Amanda White & Steve McCorkle
Unconditional Love
Married
May 4, 2019
Little Rock , Arkansas
Photo Credit
L A Y E R S
---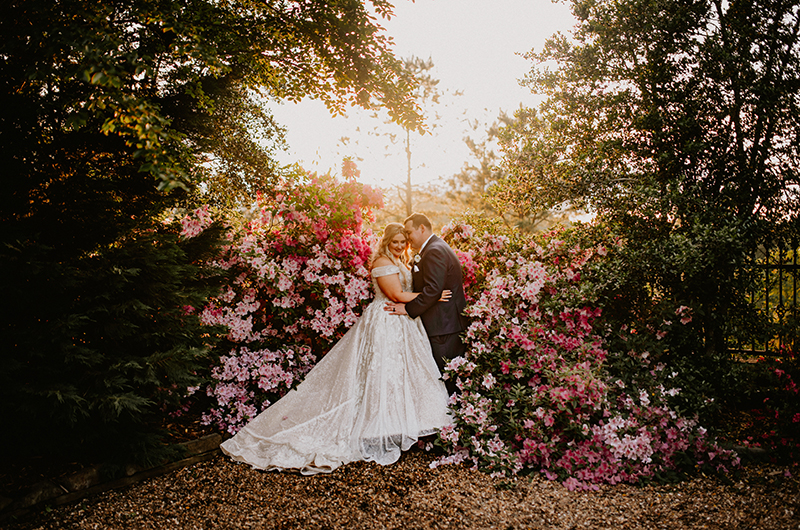 The Proposal
Steve popped the question on the beach in Gulf Shores while we were visiting for his nephew's birthday. The plan was for family pics to be taken while everyone was in town. When we arrived and walked towards the beach his whole family was there holding up signs that read:
"Will you be my aunt"
"Will you be our daughter"
"Will you be our sister"
It was so sweet! Then he got at the end with a sign that said "Will you be my wife"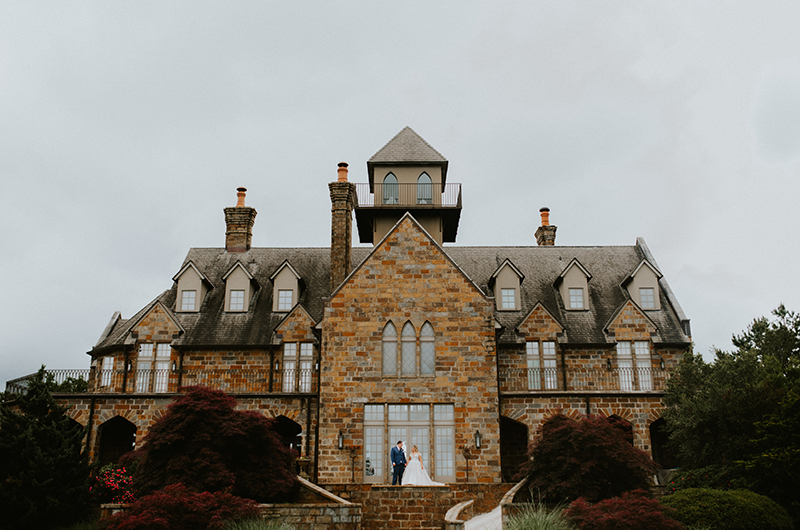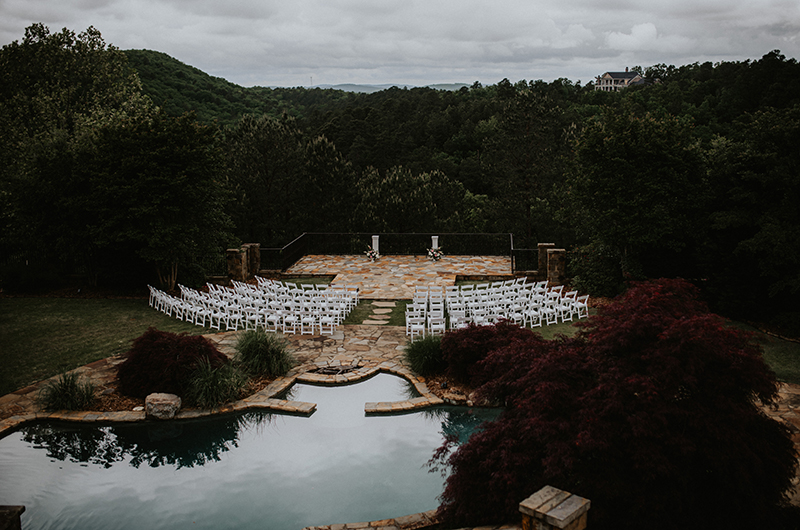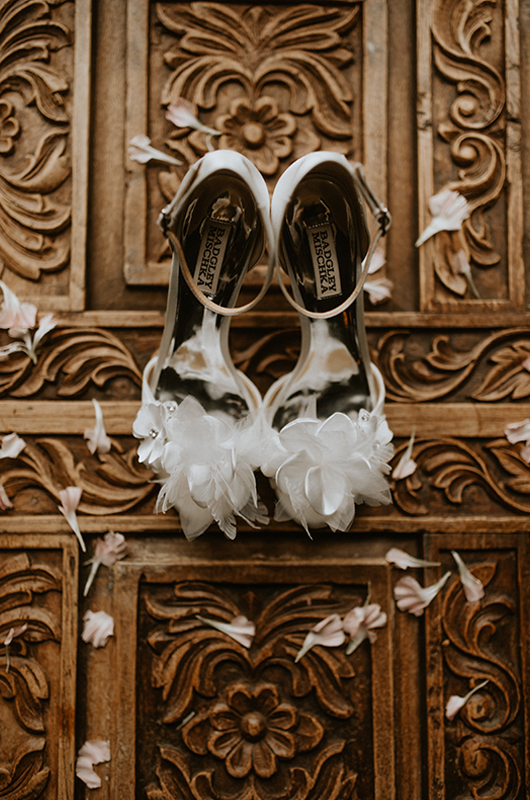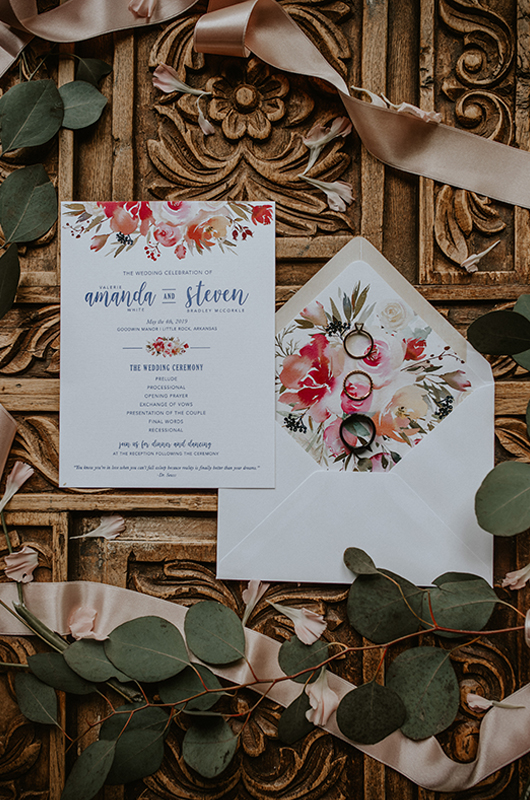 In Preparation
I wanted my day to be romantic and like a fairytale. I surrounded myself with an expert team to take the stress off of myself and loved ones. I wanted everyone to be able to enjoy the big day and not have to worry about anything other than celebrating love and happiness. We did certain things that differed from other weddings to accommodate that- like our 1st dance was on the balcony as guests watched from below – it was very dramatic like something from a movie. We gave out rose quartz crystals purchased locally in Hot Springs as guest favors to symbolize "unconditional love." I also opted for a ballgown, which is not seen a lot and I really did get my fairytale day.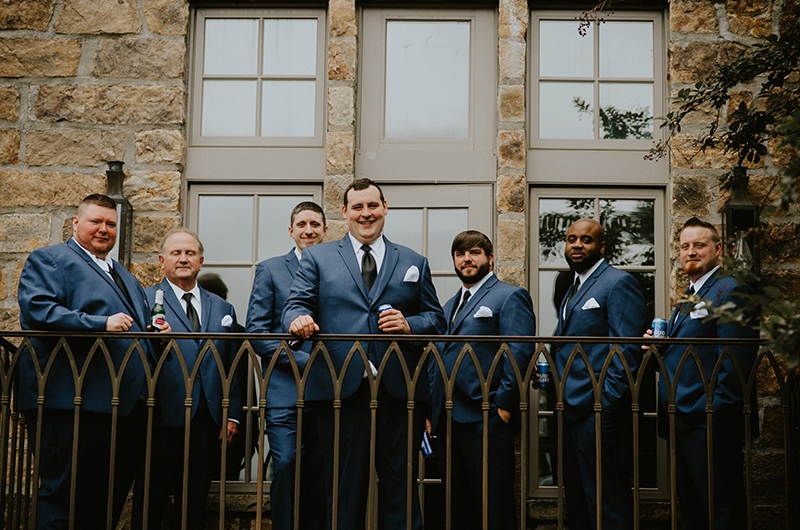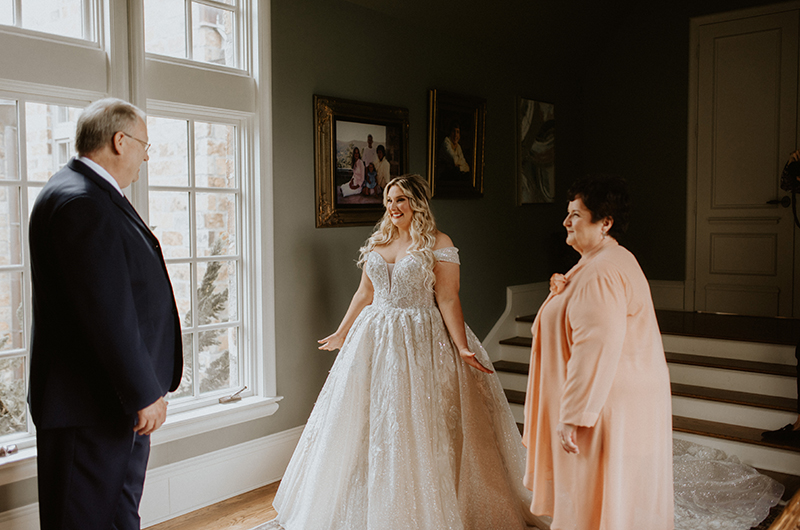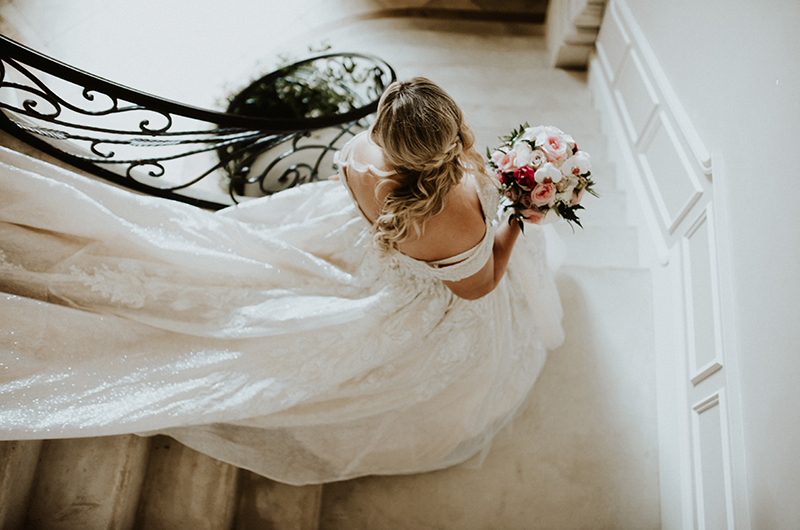 The Big Day
Our day was perfect and stress-free. Everything was just as I'd imagined. Our officiant, a family friend, also married my parents almost 40 years ago. I loved our private dinner together in the wine cellar immediately following the ceremony. I loved our reception and dancing. I loved how everyone attending felt free to be themselves and love who they loved. In every pic and video there are smiles and laughter everywhere. My only regret is that the only bite of cake I got was the one my hubby smashed in my face- it was so good there was not any left!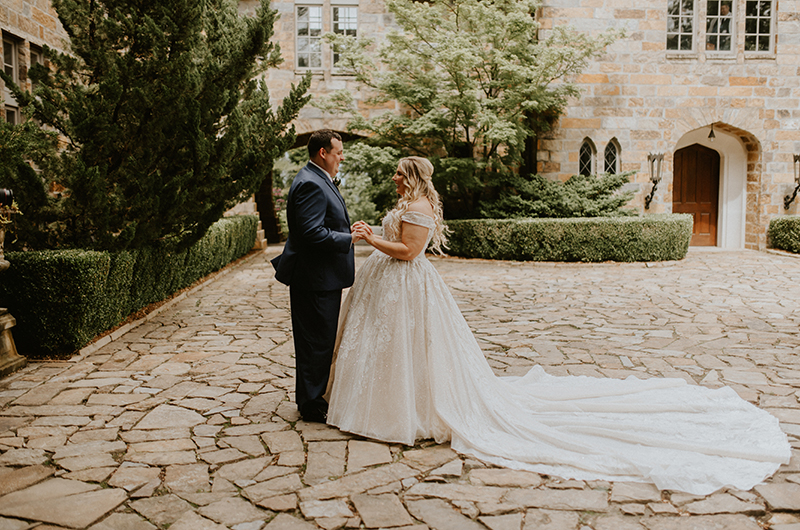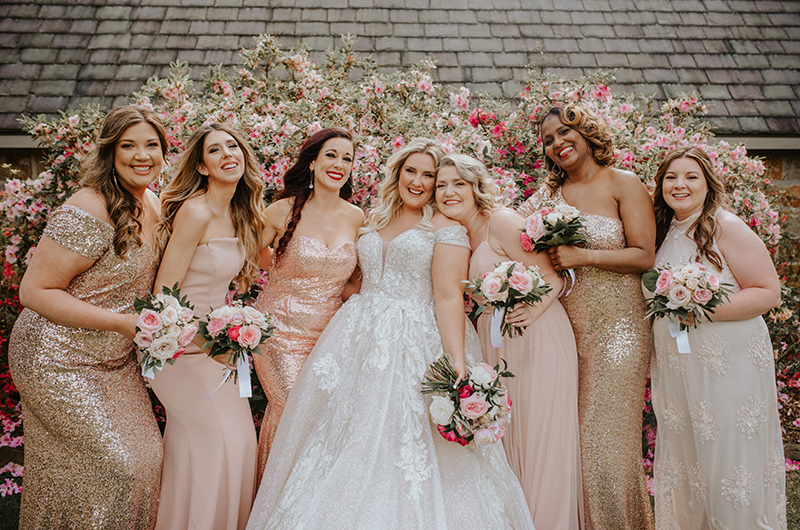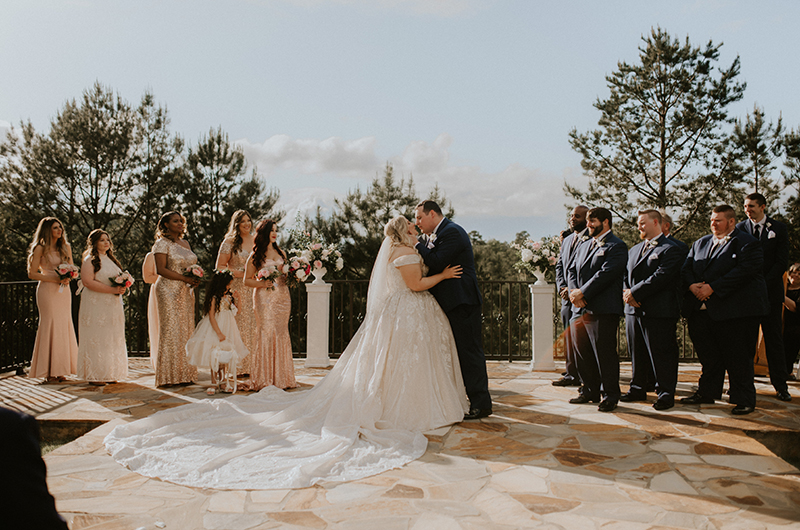 The Retreat
We honeymooned at the Sandals Halcyon resort in St. Lucia. It was stunning and such a special week together. We ate great food, met interesting people, relaxed and explored the island amidst a gorgeous landscape.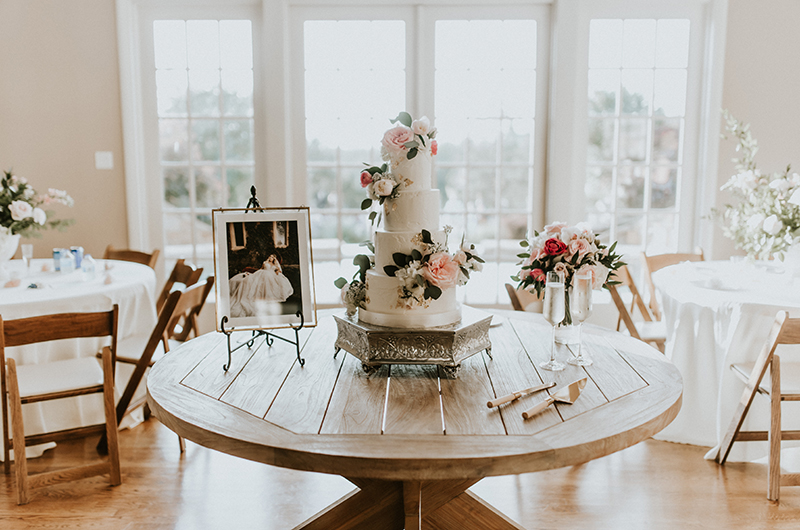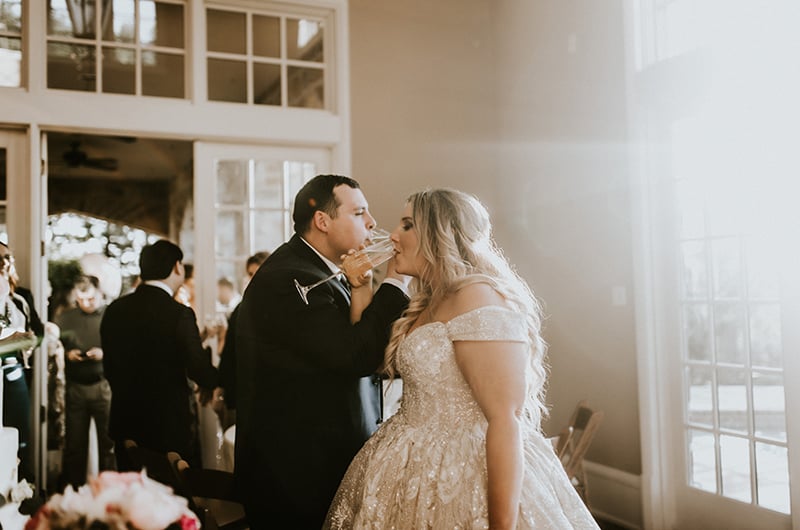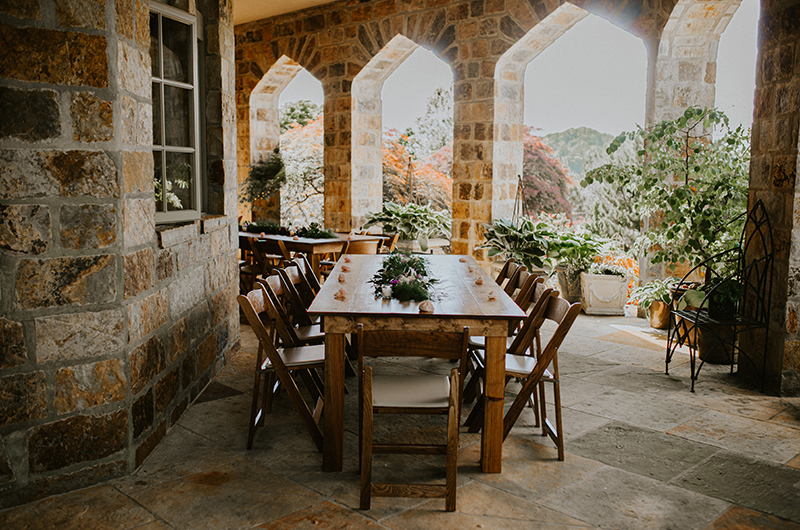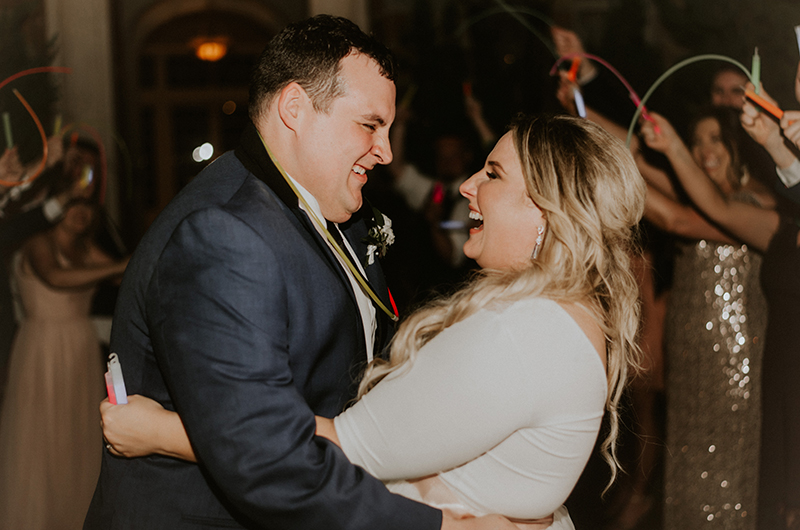 Featured Wedding Vendors
GOWN
Contributing Vendors
PHOTOGRAPHER
L A Y E R S
WEDDING PLANNER
FLORIST
VENUE
CAKE
Custom Cakes by Michelle Mayer
MUSIC
Central Arkansas Entertainment
BARTENDER
Last Call Bartending Service
INVITATIONS
MAKEUP
Jessica Humerick Stylist
HAIR
Isabella with Serenity Salon Little Rock
VIDEOGRAPHER
Kio's Photography
PHOTOBOOTH
OFFICIANT
Don Delukie