Andie Bailey & Colin Batherson
A Magical Garden Romance
Married
Jun 29, 2019
Athens , Georgia
Photo Credit
Lauren Bailey Photo
---
Style Guide
Color Palette
Style
Rustic, Whimsical
Season
Summer
---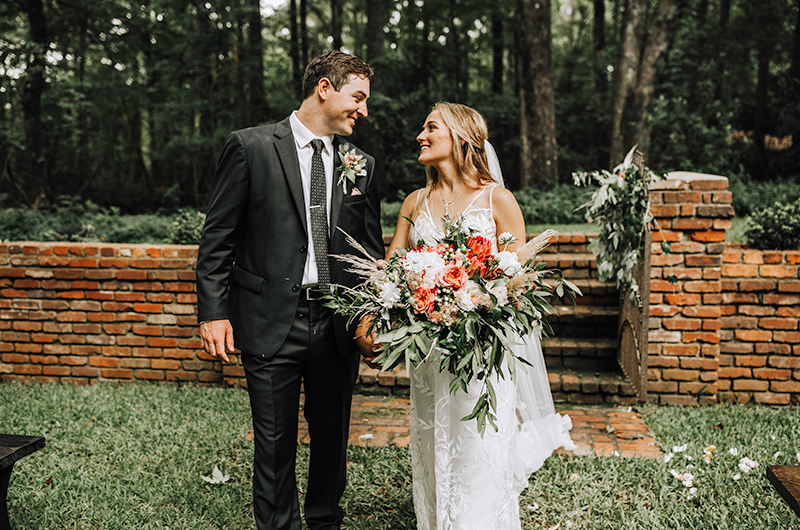 The Proposal
For a few months, Colin had been waiting to get the ring from his uncle who is a jeweler. The day he got it, he wanted to give it to me right away! It was August 10th, 2018, and I had worked a 13 hour shift as a nursing student. Colin was supposed to be at a Brave's game that night, but when I got to my apartment, Colin had candles lit with champagne and cupcakes. I assumed he was making a sweet gesture after a very long day. To my surprise, he got down on one knee and asked me to marry him with my scrubs on, crazy hair and all! For me, it was the perfect proposal because it was small and intimate with nobody around but the two of us.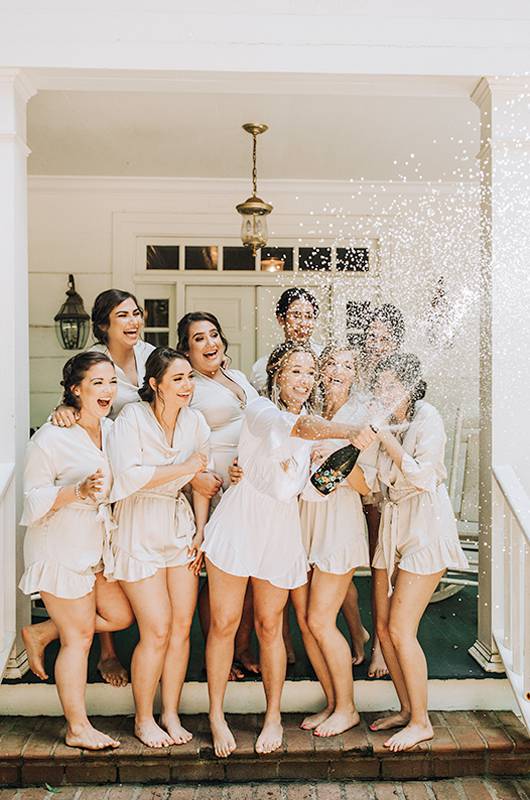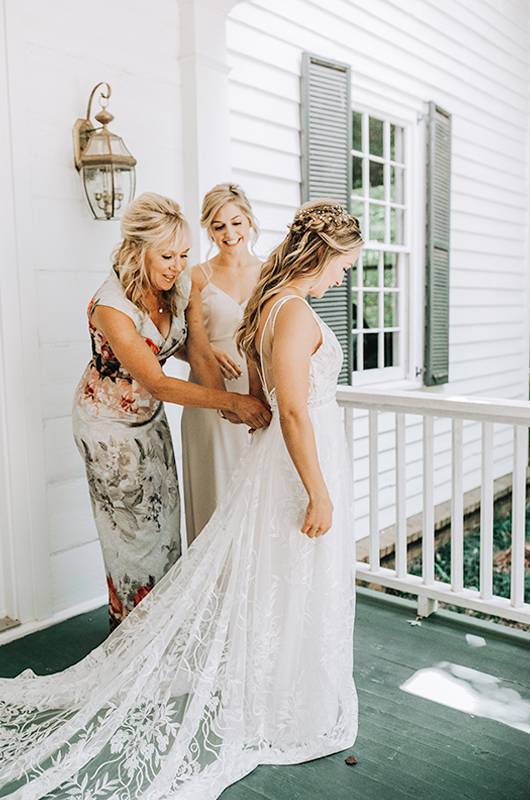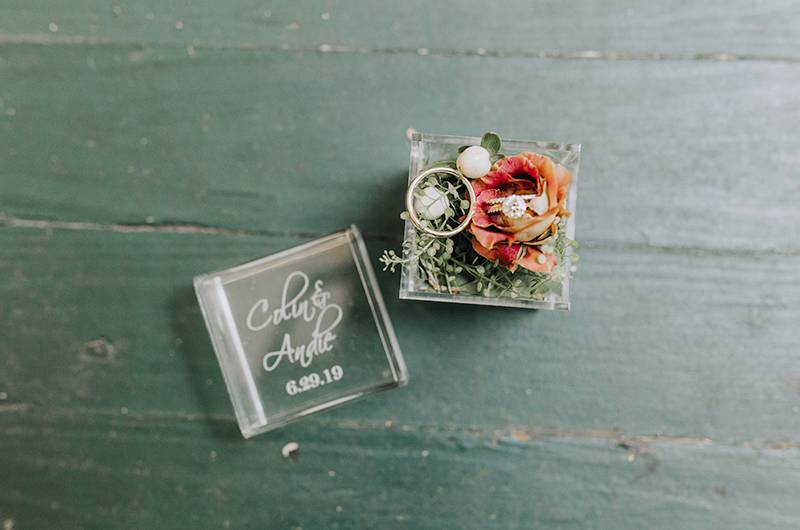 Andie Bailey Colin Batherson Spraying Champagne
Andie Bailey Colin Batherson Mom Putting On Dress
Andie Bailey Colin Batherson Rings
In Preparation
I was in nursing school during the wedding planning process and didn't have much time to think about all of the details. I knew the color scheme I wanted as well as the general look – whimsical and fun. I left the rest of the planning to Lisa Formaro of Willow Jaymes Events! Lisa paid close attention to every wedding element. She even visited our reception site to make ensure the table cloths matched the setting and also helped me select wonderful vendors like Chelsea Brittle from Luxe and Bloom. On the day of our wedding, it was amazing to see all of their hard work come together. The floral arrangements were absolutely stunning and still think about them to this day.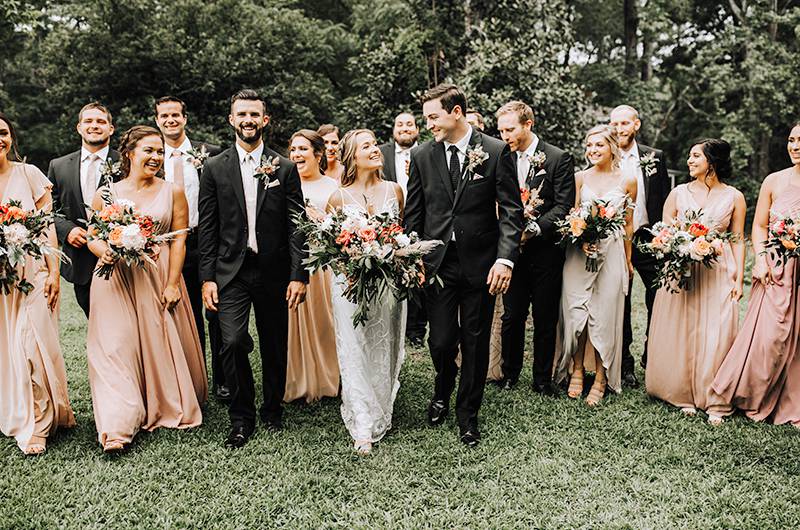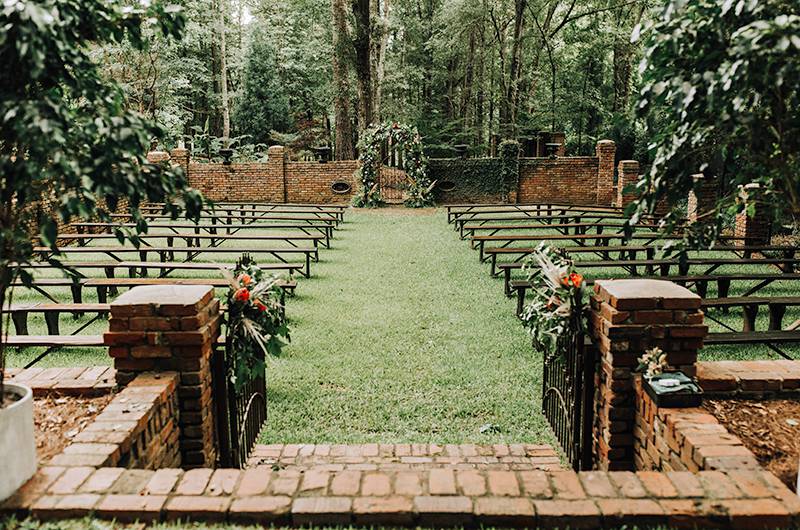 Andie Bailey Colin Batherson Bridal Party
Andie Bailey Colin Batherson Ceremony
The Big Day
I got ready with eight of my closest friends drinking coffee and hanging out on the screened-in porch. Colin and I did not do a first look but we exchanged letters before the ceremony, which was a great way to kick off our big day. At 5 o'clock, we said "I do" in the most romantic and beautiful garden setting, The Hill. After our first kiss as husband and wife, we walked down the aisle hand in hand while everyone threw flower petals. It was so much fun! The reception took place at The Georgian Hall and we spent the entire night dancing and celebrating with our closest friends and family.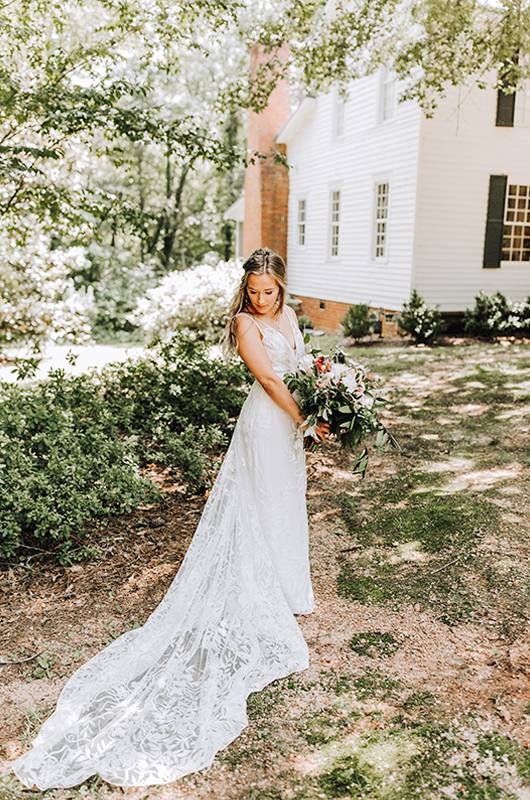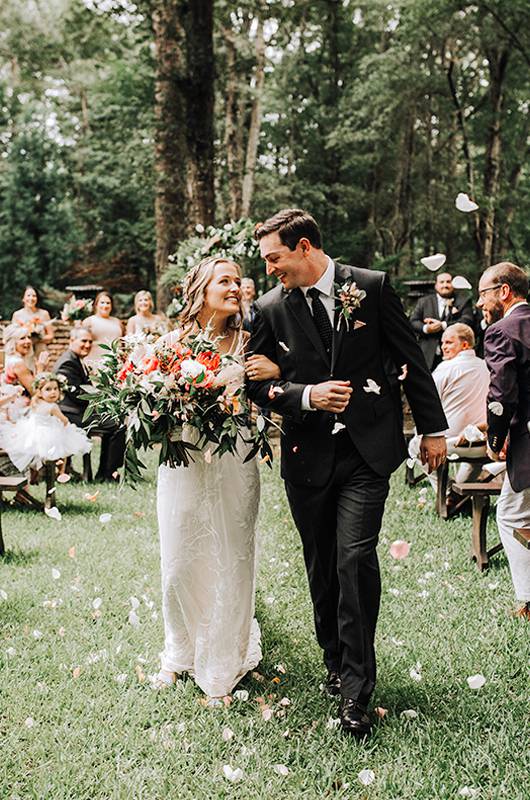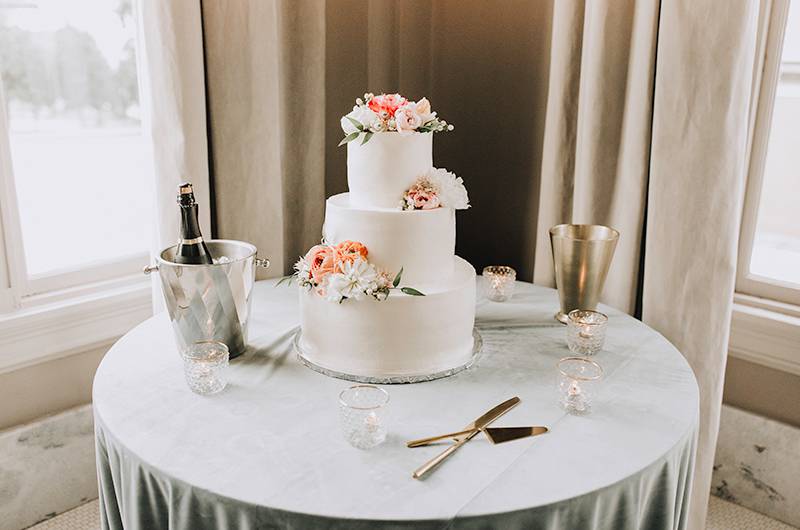 Andie Bailey Colin Batherson Bride Looks At Dress
Andie Bailey Colin Batherson Couple Walk Down Aisle
Andie Bailey Colin Batherson Cake
The Retreat
Colin and I traveled to Positano, Italy for our honeymoon. We stayed at a bed and breakfast with beautiful views of the ocean and cliffside of the Amalfi Coast. We spent two weeks lounging by the water, drinking Prosecco, and eating incredible Italian cuisine. It was the trip of a lifetime!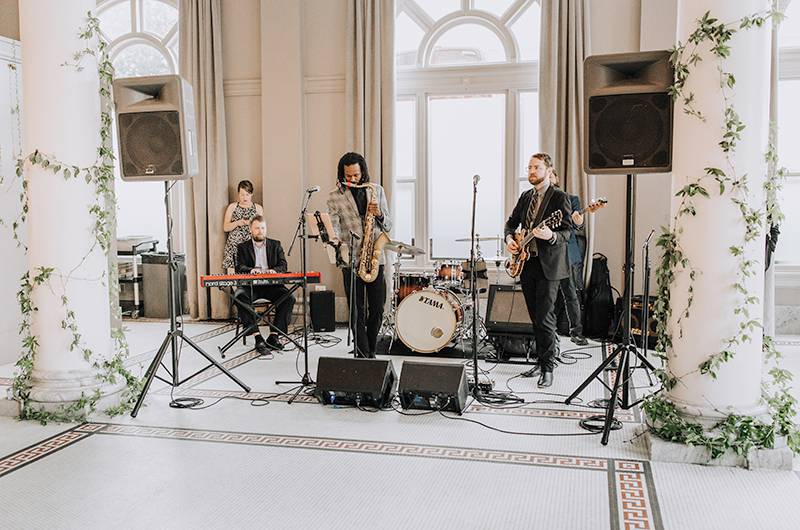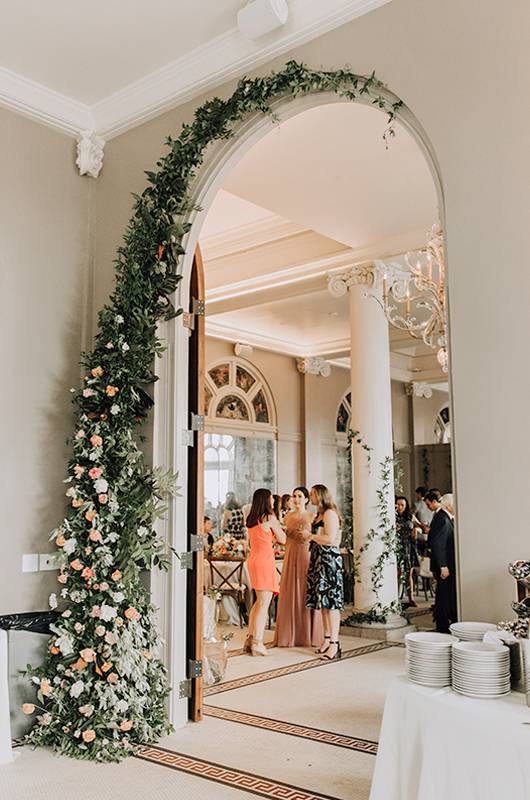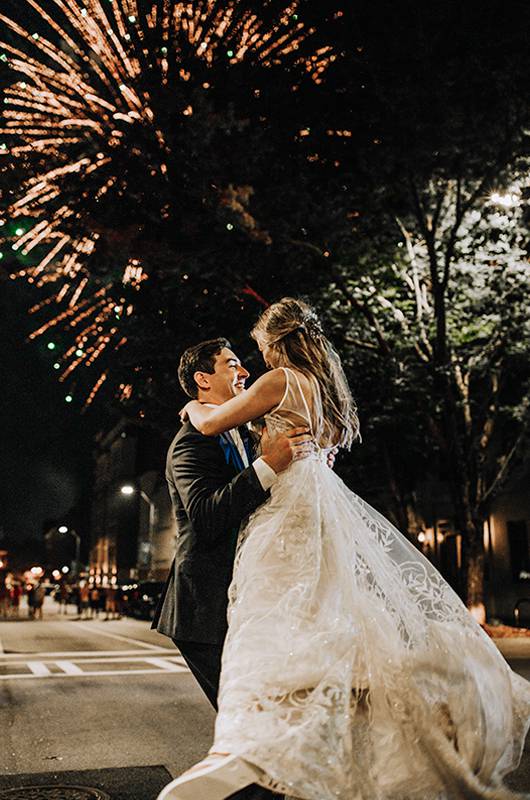 Andie Bailey Colin Batherson Band
Andie Bailey Colin Batherson Decorative Pathway
Andie Bailey Colin Batherson Couple With Fireworks
Contributing Vendors
PHOTOGRAPHER
EVENT PLANNER
CEREMONY VENUE
The Hills by Epting Events
RECEPTION VENUE
FLORIST
CATERER
CAKE
INVITATIONS
GOWN