Andrea Tolliver & Josef McLeod
Nothing Short of Magical
Married
Oct 16, 2016
Memphis , Tennessee
Photo Credit
Kaitllyn Stoddard Photography
---
Style Guide
Color Palette
Style
Formal
Season
Fall
---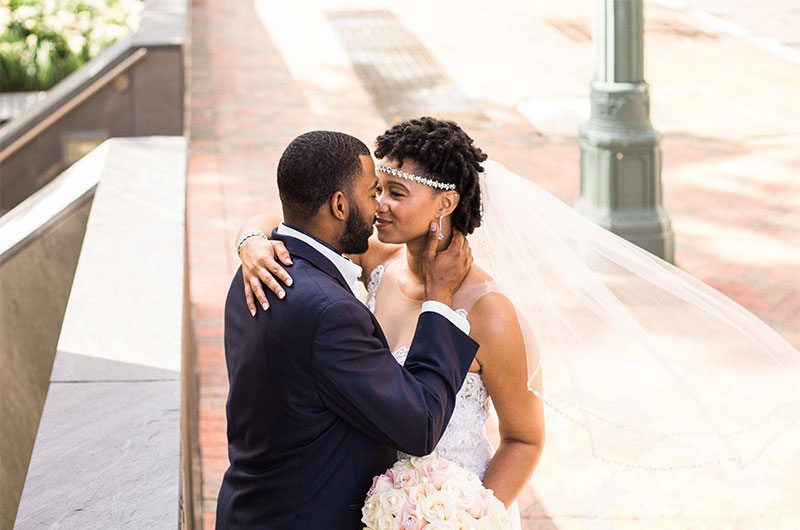 The First Encounter
First, let me say it is just about impossible to surprise me. I was celebrating my cousin's birthday at a painting party. My cousin was acting very weird the whole time. I thought she may have had too many drinks. It was getting late and we were putting the finishing touches on our work. I was facing the door and over the divider, I noticed someone had brought balloons for someone. My cousin stands to make an announcement. In walks Joe with flowers and balloons. He presents everything to me and drops to one knee. I am immediately in tears! He then says, "I love you a lot and was wondering if you would be my wife?" The only thing I could say was "Yes!!"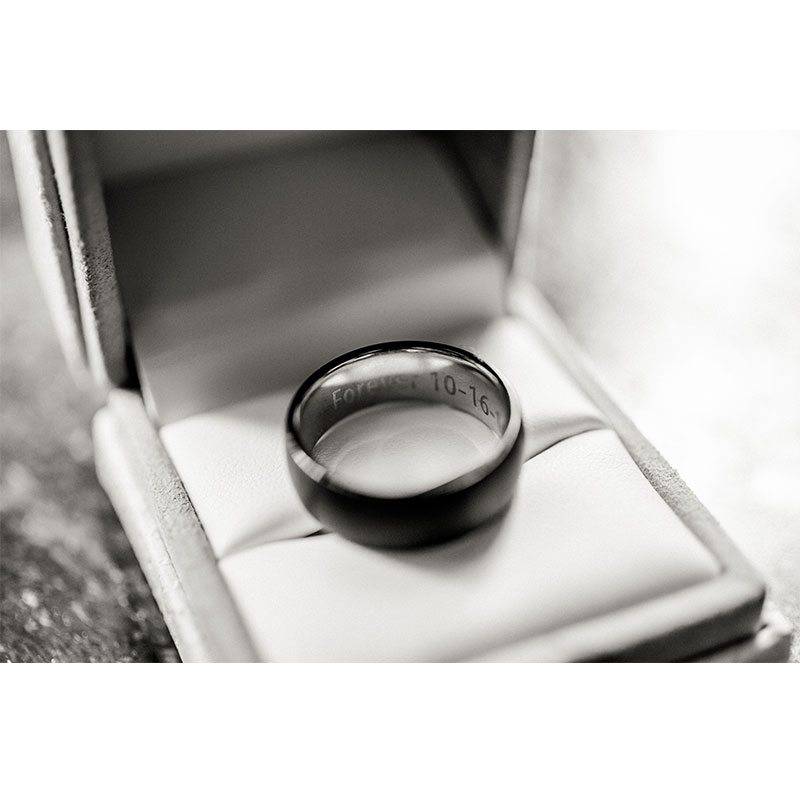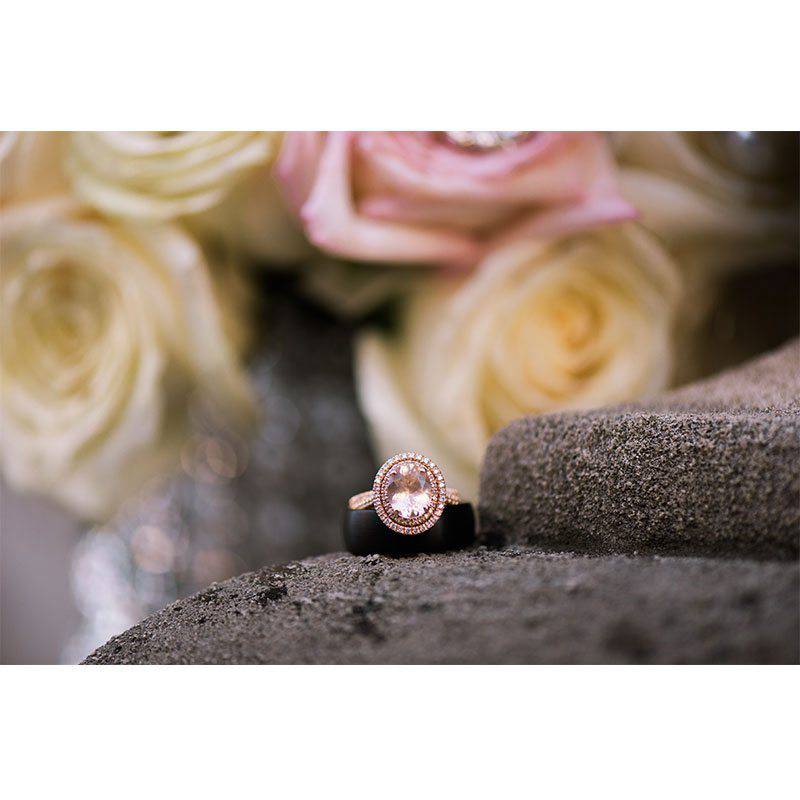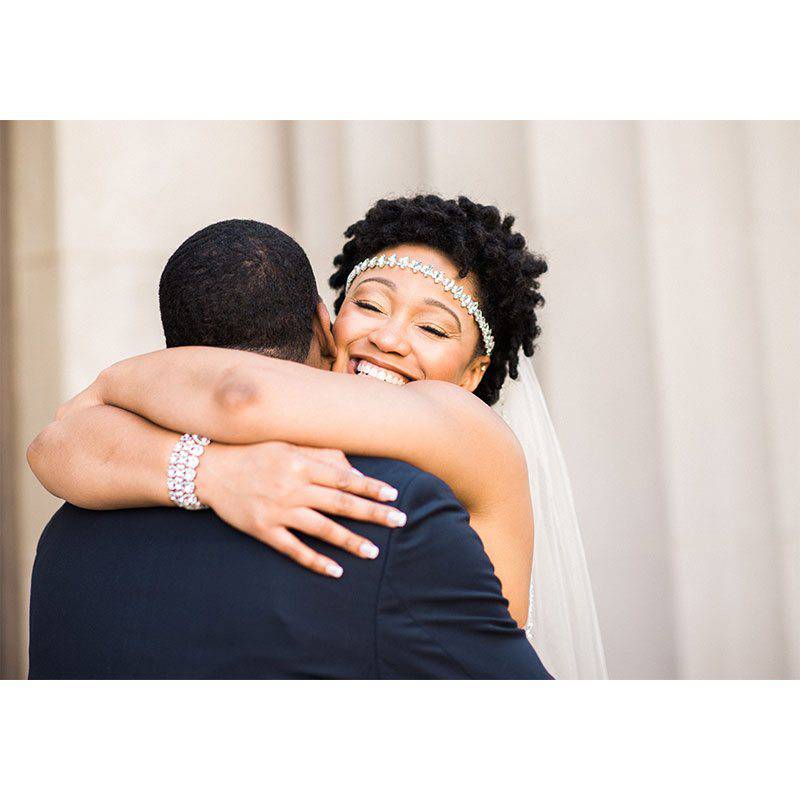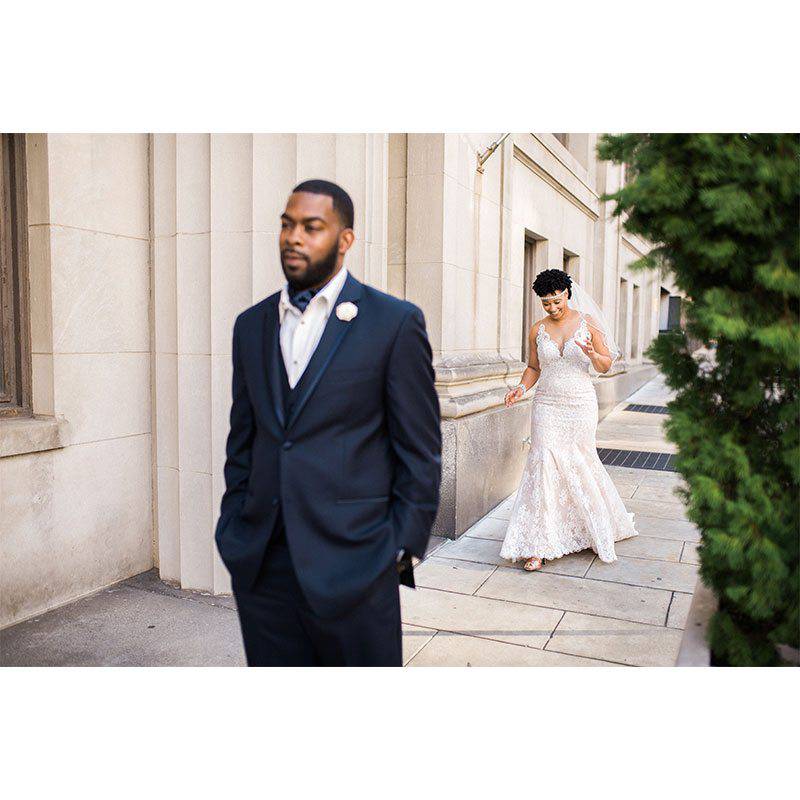 andrea_and_joe-the_first_encounter_1
andrea_and_joe-the_first_encounter_2
andrea_and_joe-the_first_encounter_4
andrea_and_joe-the_first_encounter_3
In Preparation
We got engaged on June 17th and neither of us believed in long engagements. I have always imagined a wedding in the fall. Since we are both basketball coaches, the date of October 16th (10/16/16) was set. It was exactly one week before high school basketball season began. Joe, my parents and I attended an event at the Columns several years prior. We all agreed it would be an amazing place for a wedding. When my mom heard of our engagement she wouldn't entertain the thought of another venue. Thanks to Etsy, Pinterest, and Amazon, everything else fell very neatly into place.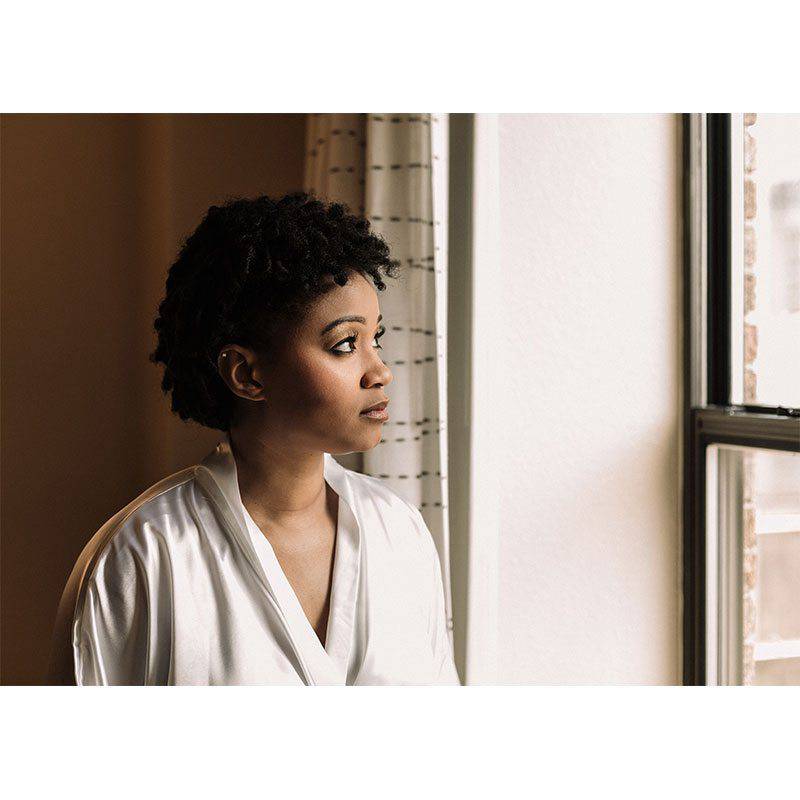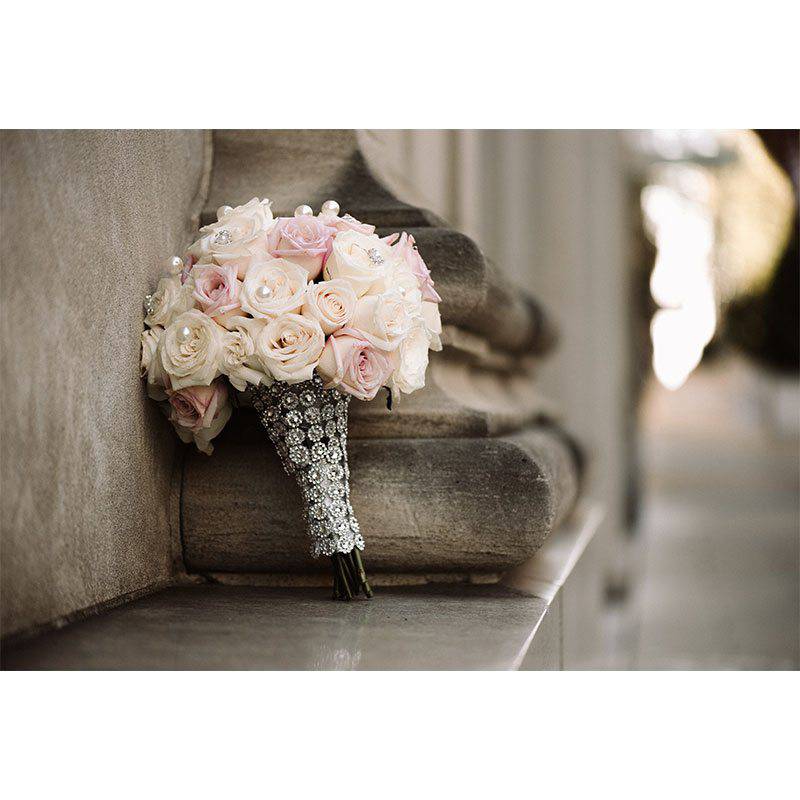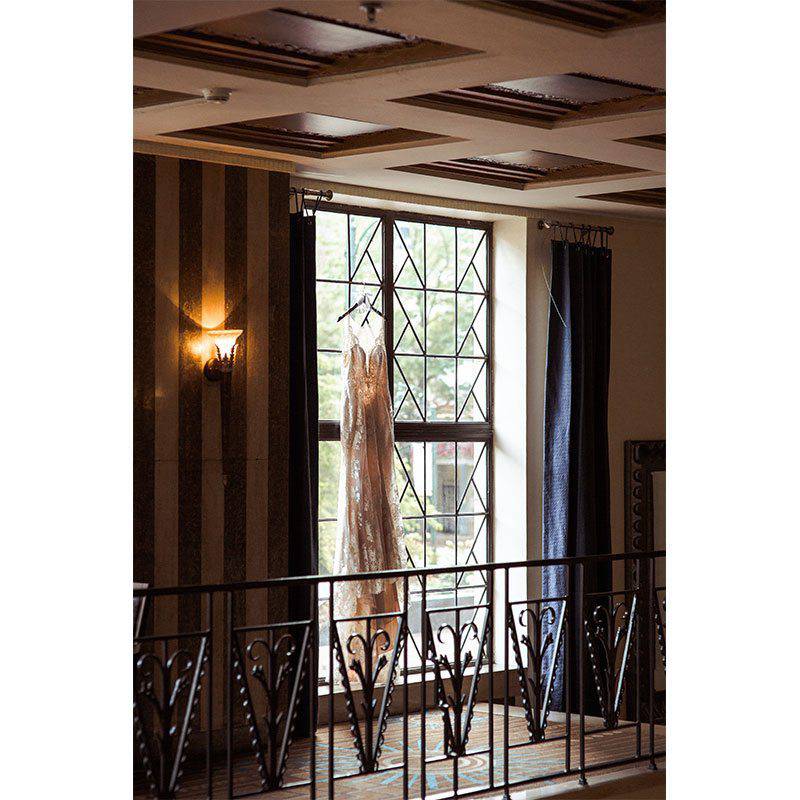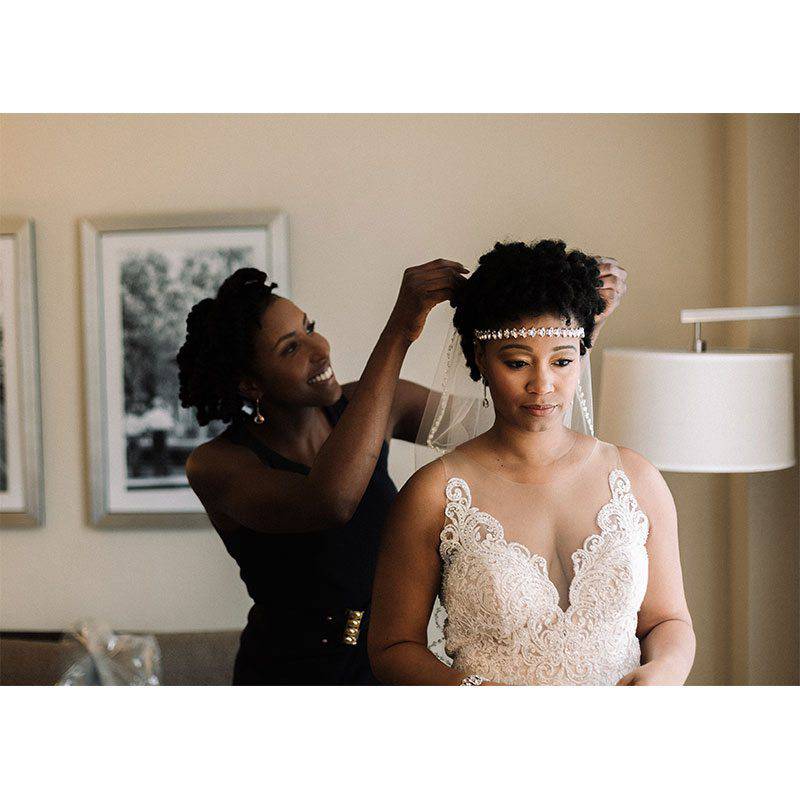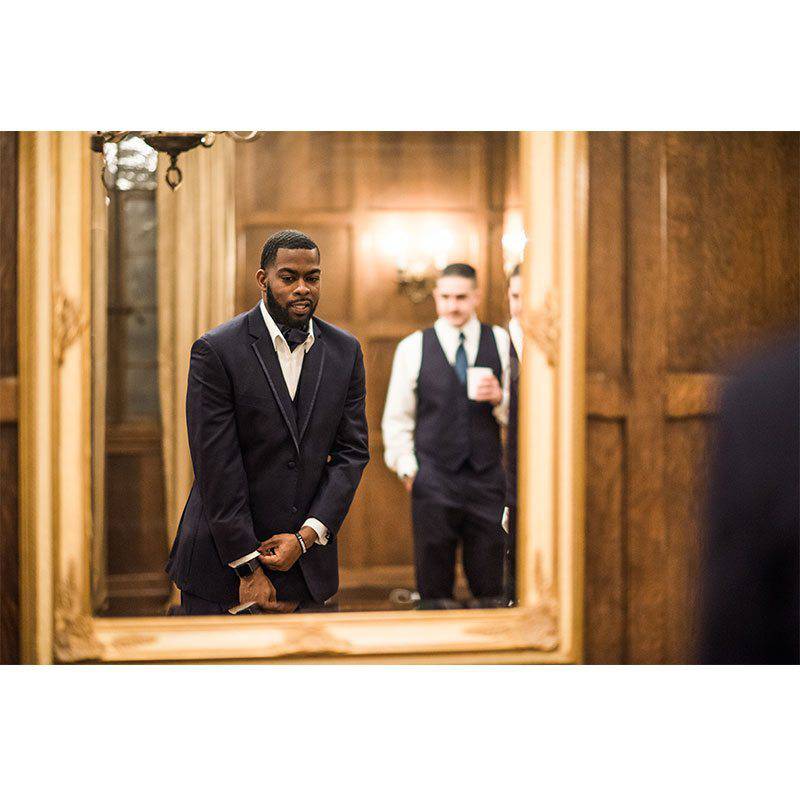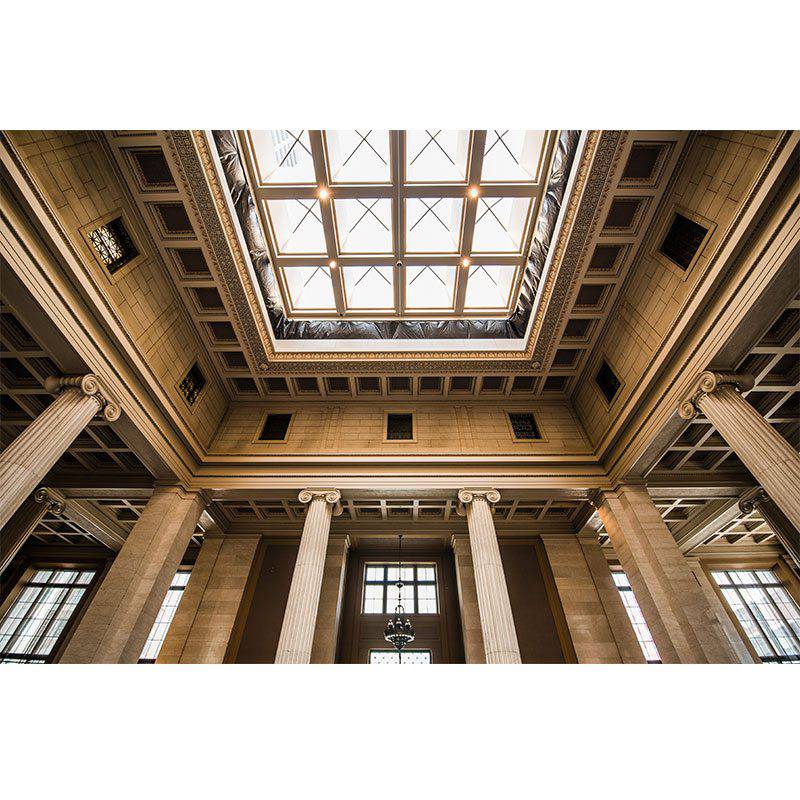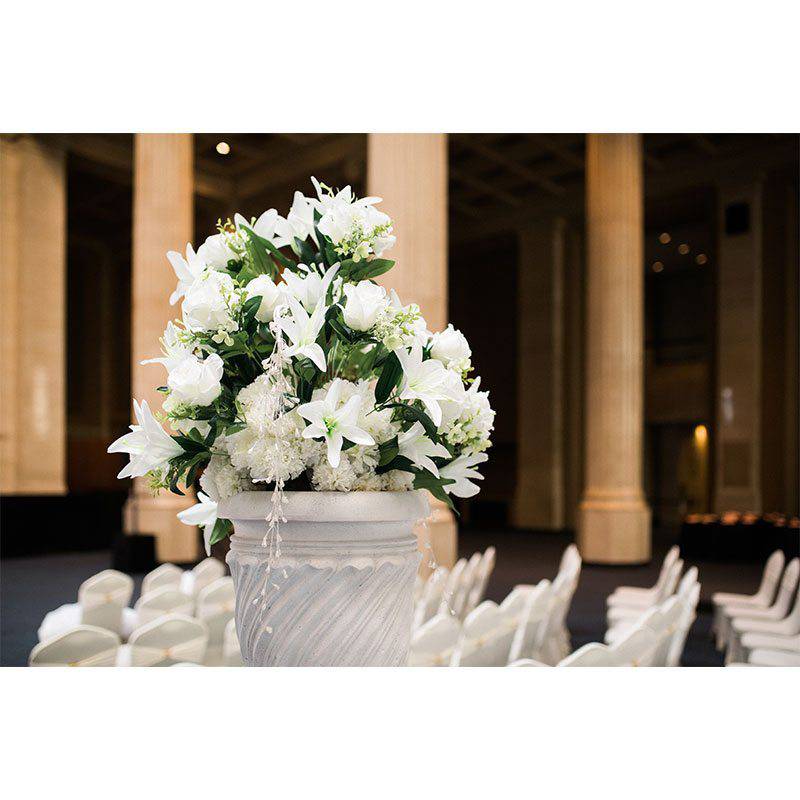 andrea_and_joe-in_preparation_1
andrea_and_joe-in_preparation_2
andrea_and_joe-in_preparation_3
andrea_and_joe-in_preparation_4
andrea_and_joe-in_preparation_5
andrea_and_joe-in_preparation_6
andrea_and_joe-in_preparation_7
The Big Day
I woke up with butterflies! Moments later my cousin from San Diego called and although she couldn't be there with me she shared the best advice a bride can hear on her wedding day. "As of this moment, the planning is over. Don't worry about the details because I know you have planned well. Be in the moment. Enjoy every moment of the day!" That is exactly what I did.
I was blown away as my father and I approached to walk me down the aisle. The architecture, décor, not one empty seat and then I saw him. He was standing there with my favorite "Cheshire cat-like" grin. At that moment it was only us. Our wedding day still feels like a dream! It was nothing short of magical! Words cannot express how much our circle stepped in to make our day the best ever!!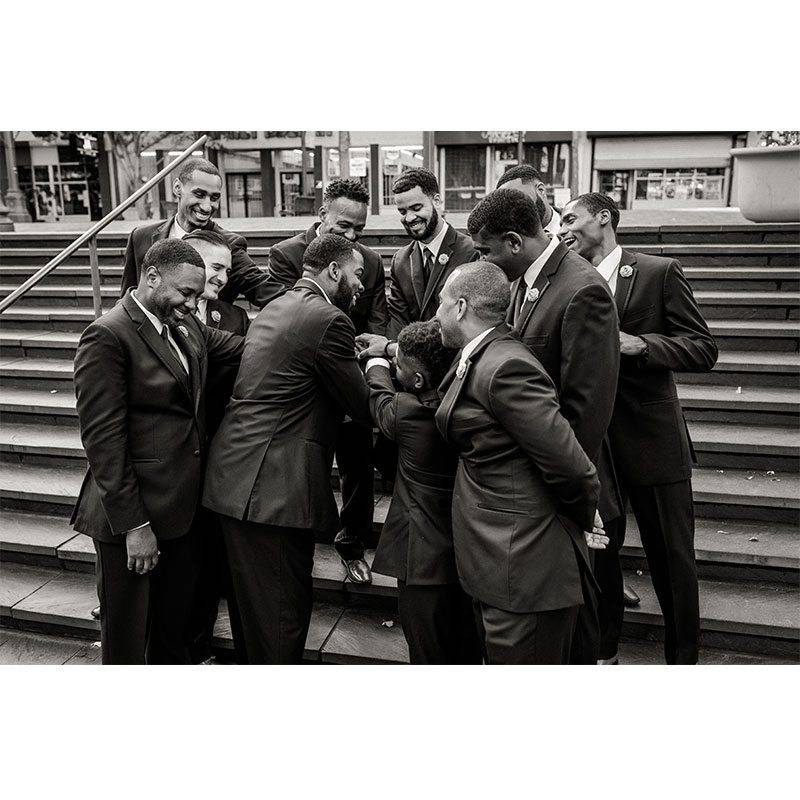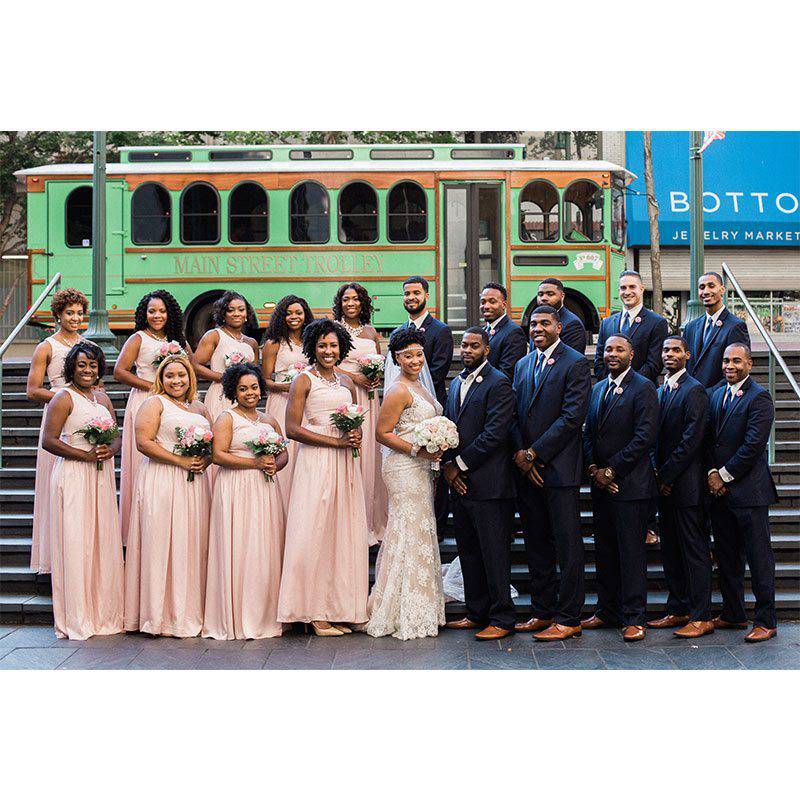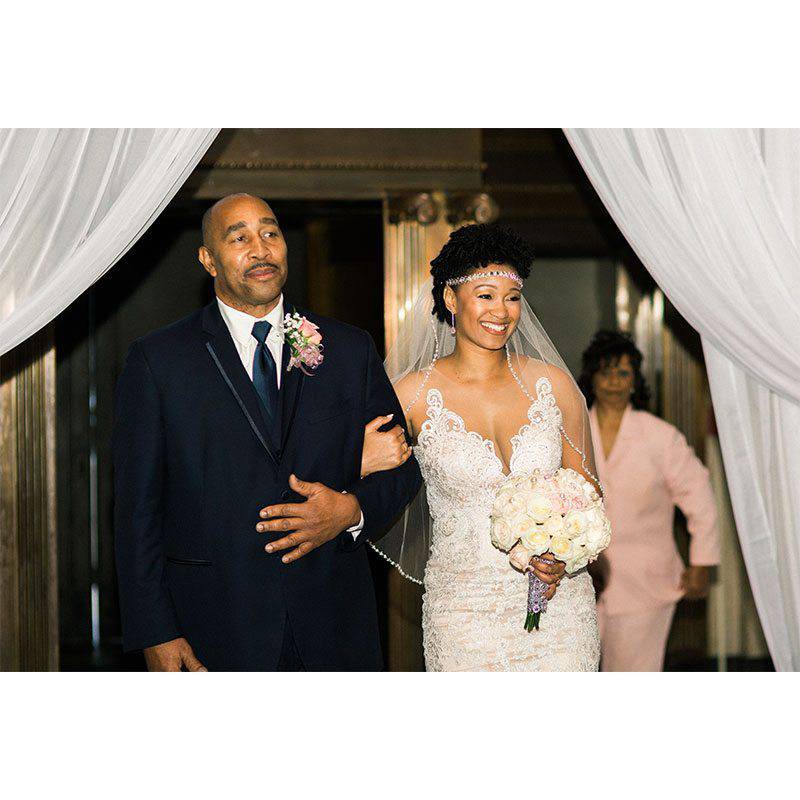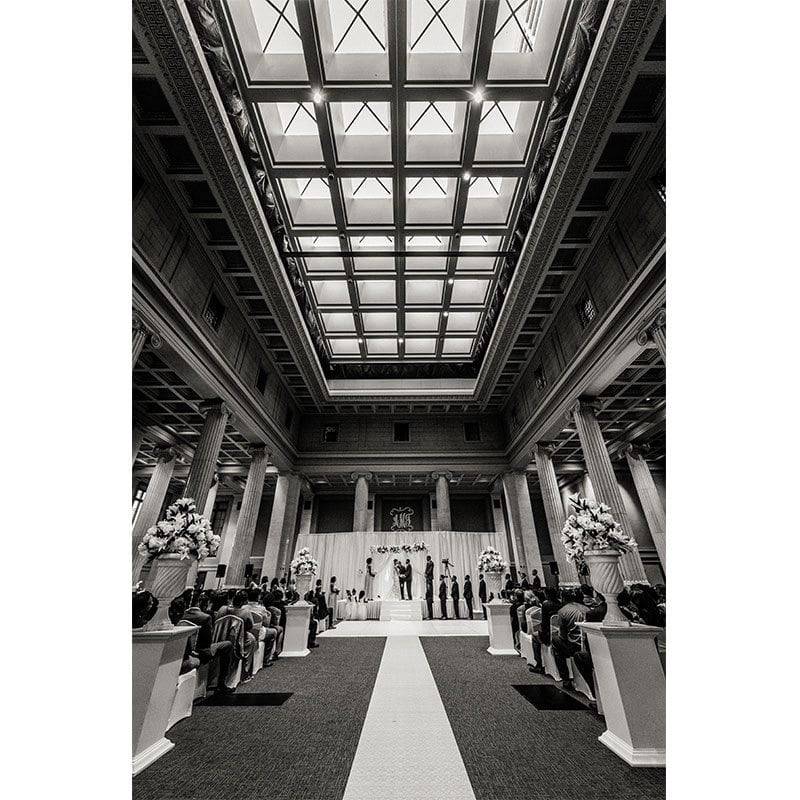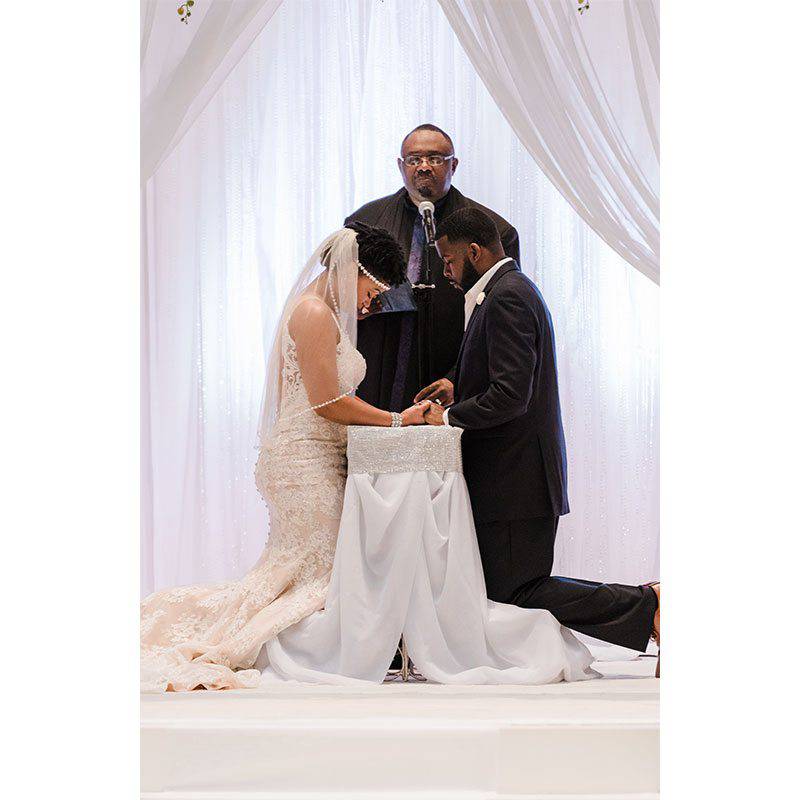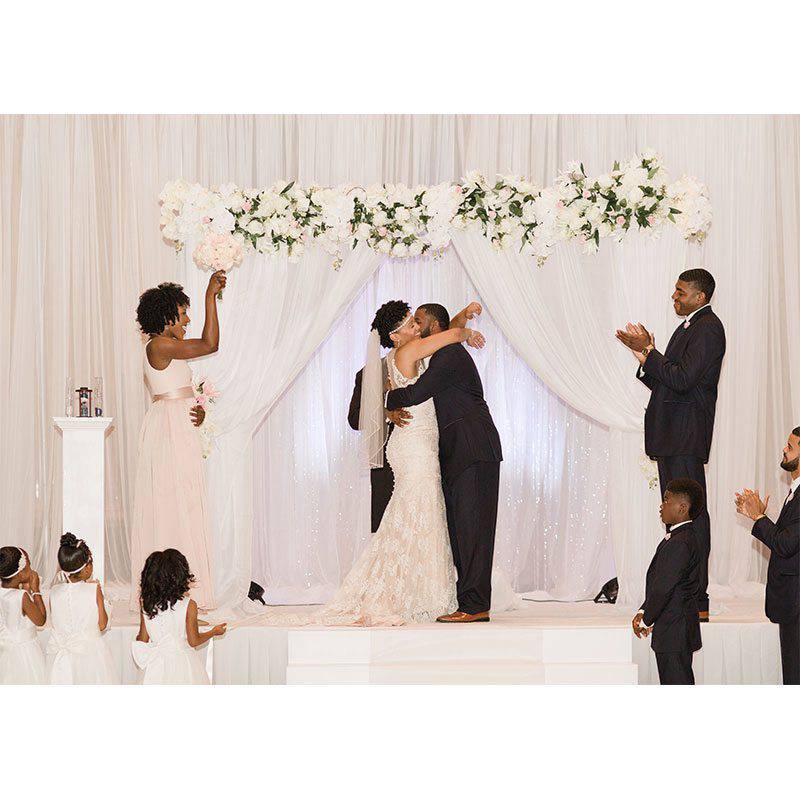 andrea_and_joe-the_big_day_1
andrea_and_joe-the_big_day_2
andrea_and_joe-the_big_day_3
andrea_and_joe-the_big_day_4
andrea_and_joe-the_big_day_6
andrea_and_joe-the_big_day_7
The Retreat
We honeymooned in Montego Bay, Jamaica, in April. I was the "Maid" of Honor in one of my Bridesmaid's wedding there. It only made sense to extend that trip for our honeymoon. It was the best trip ever! Not only did we get to witness her nuptials, take part in the festivities, and we spent some amazing time with friends, but we also had some great time for ourselves. It was the perfect vacation! That time together was so invaluable and we hated for it to end! So we haven't allowed it to end! Nearly 10 months in and we are still honeymooning!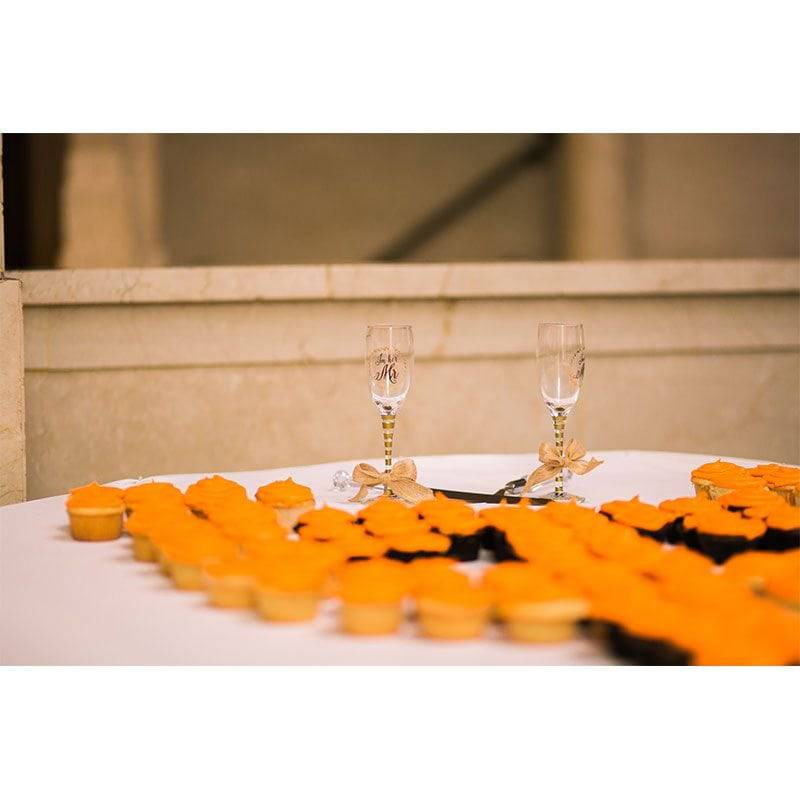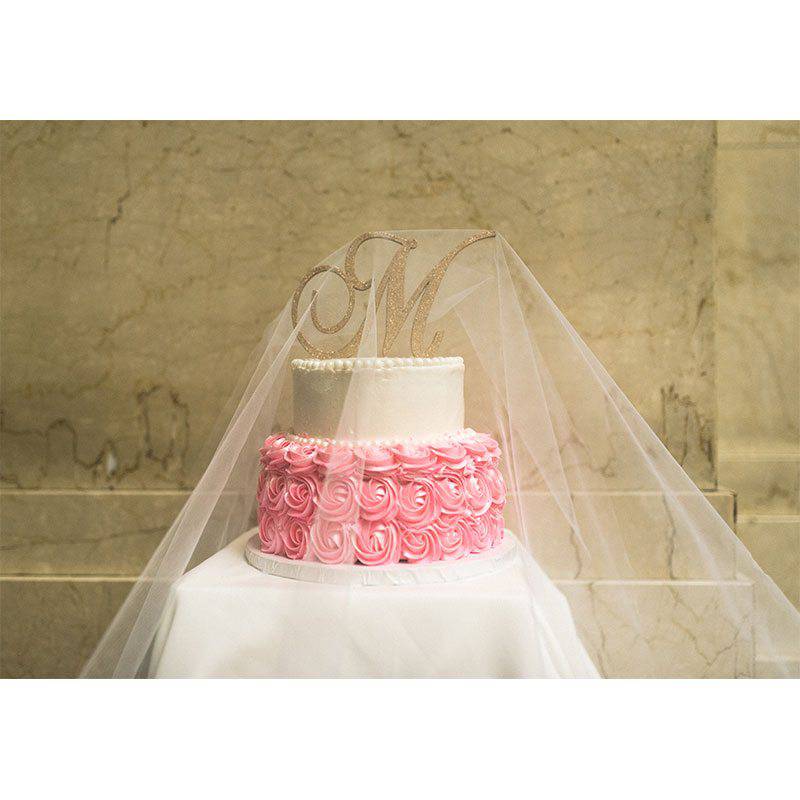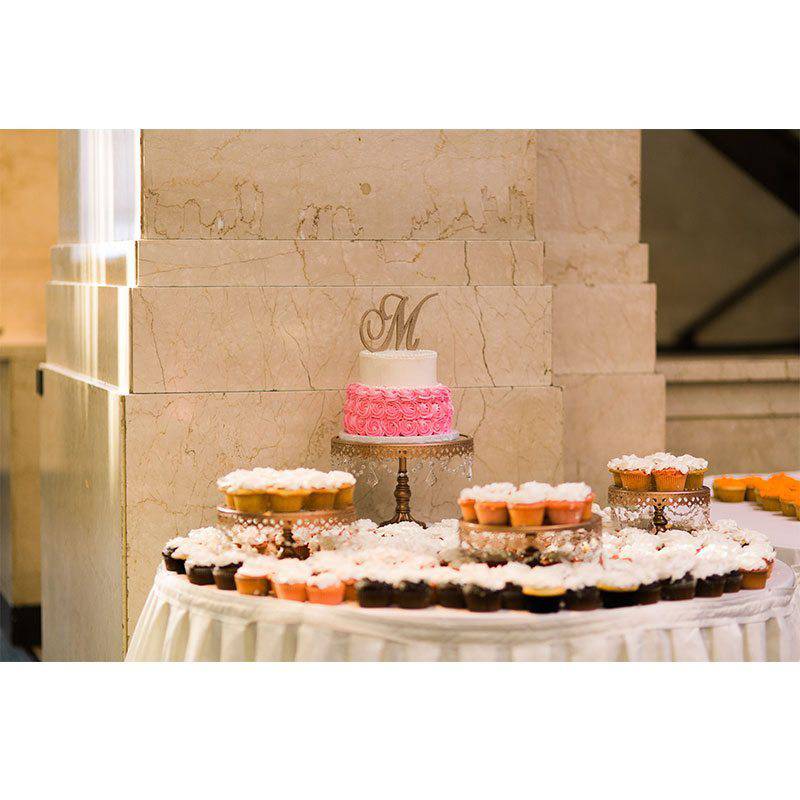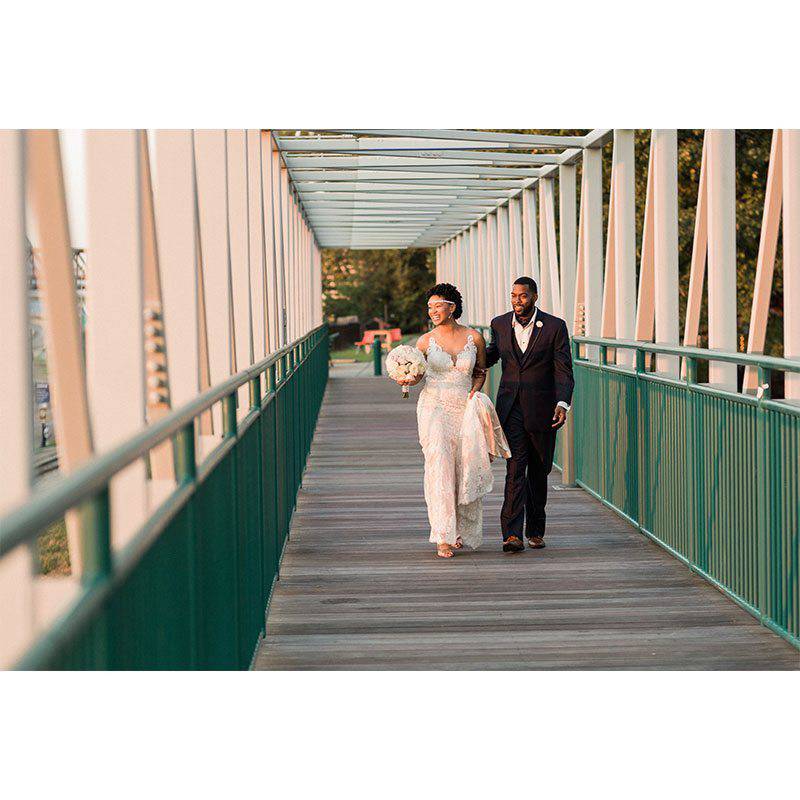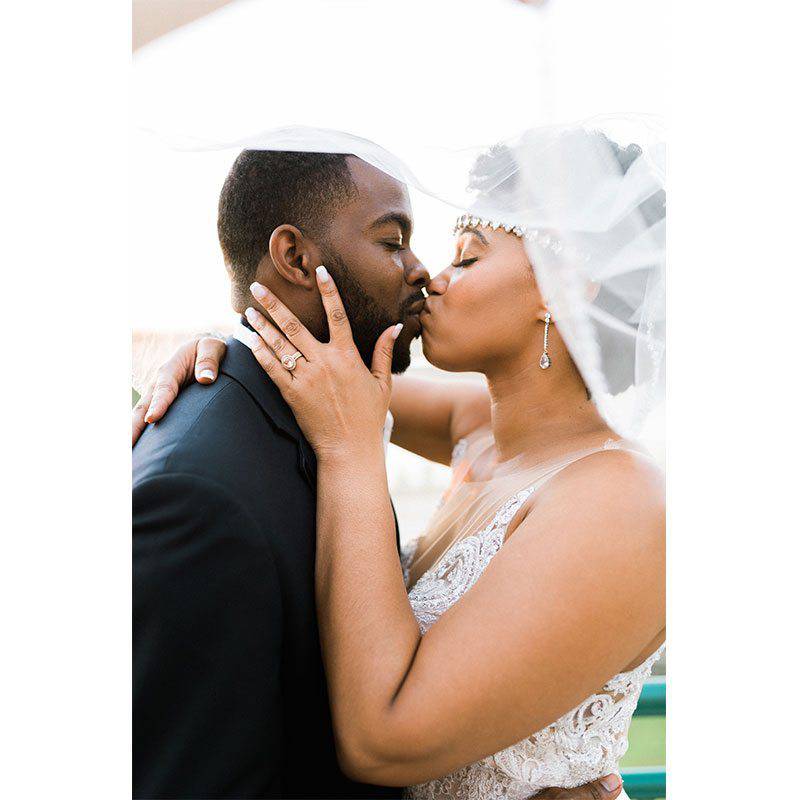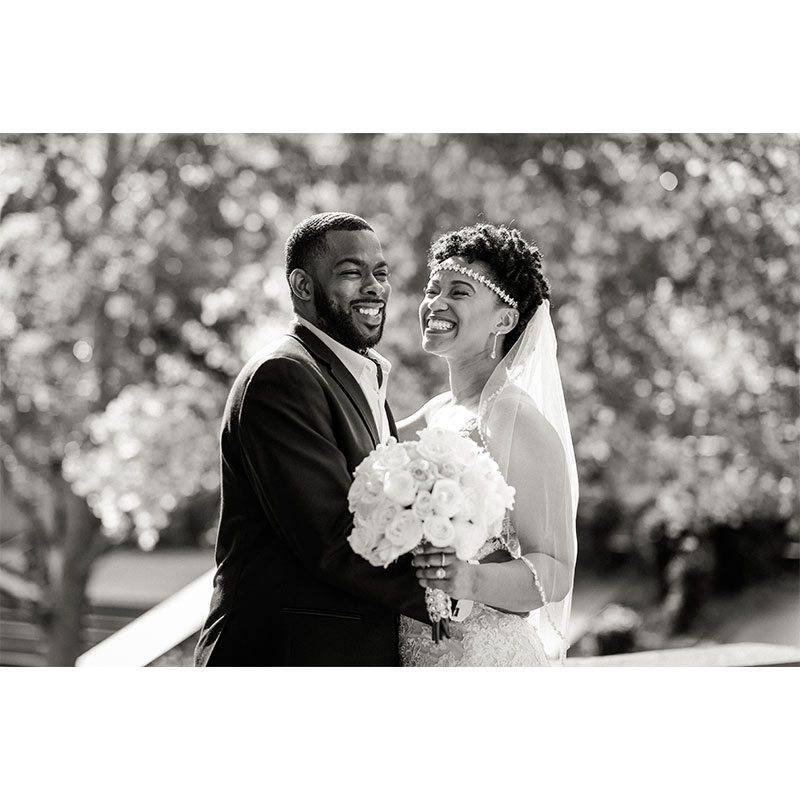 andrea_and_joe-the_retreat_1
andrea_and_joe-the_retreat_2
andrea_and_joe-the_retreat_3
andrea_and_joe-the_retreat_4
andrea_and_joe-the_retreat_5
andrea_and_joe-the_retreat_6
Featured Wedding Vendors
Ceremony & Reception Venue
The Columns at One Commerce Square
Contributing Vendors
Caterer
Me and My Tea Room Catering
Cake
Stephanie Cakes & Catering
Entertainment
Picmeentertainment
Event Planner
Earnestine Taylor
Favors & Gifts
Let's Toast
Flowers
The Floral Cart
Gown
Low's Bridal and Formal Shoppe
Invitations
The Expansion Group Unlimited, LLC
Photographer
Kaitlyn Stoddard Photography
Rentals & Decor
White Door Events
Transportation
Carriage Tours of Memphis
Videographer
WTR Entertainment
Honeymoon Accommodations
Iberostar Rose Hall Beach Montego Bay