Brittany Knox & Tom Mueller
All of Me, Loves All of You
Married
May 25, 2019
Charleston , South Carolina
Photo Credit
Sara Boyd Photography
---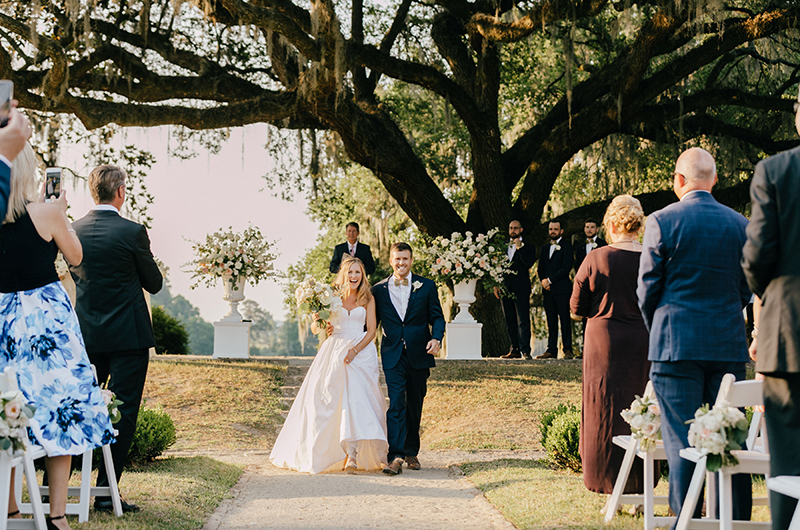 The Proposal
Tom and I traveled with my parents to New Zealand to visit his parents. We all decided to take a weekend trip to Queenstown and one of the days we were there, Tom scheduled a helicopter tour for everyone. During the ride, we stopped at the top of a mountain overlooking the town and Tom proposed! Of course I said yes and then we celebrated with a bottle of champagne before continuing the tour. That evening, we had a wonderful dinner at the best steakhouse and continued celebrating the whole trip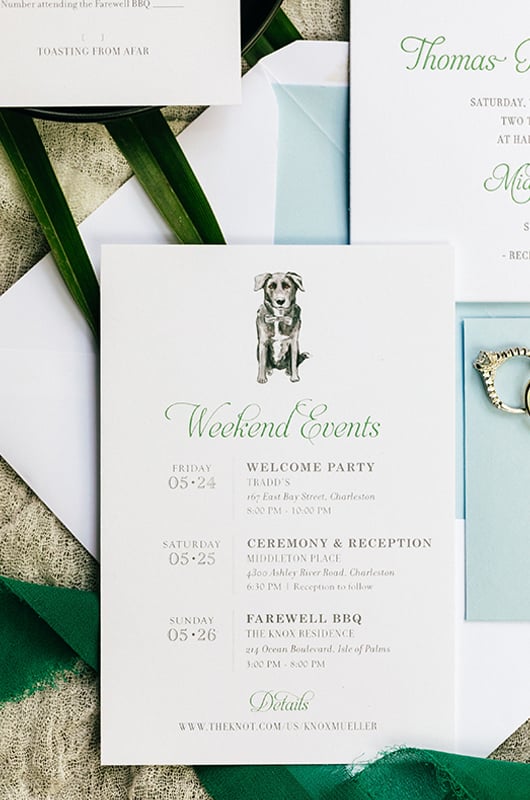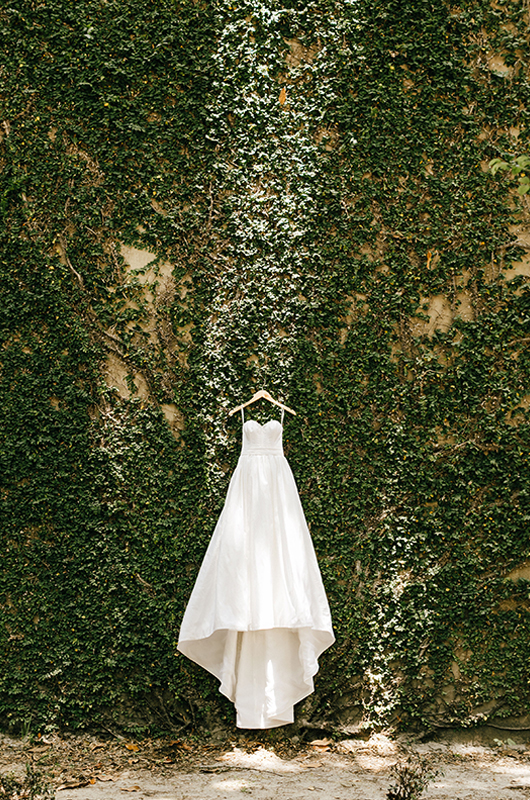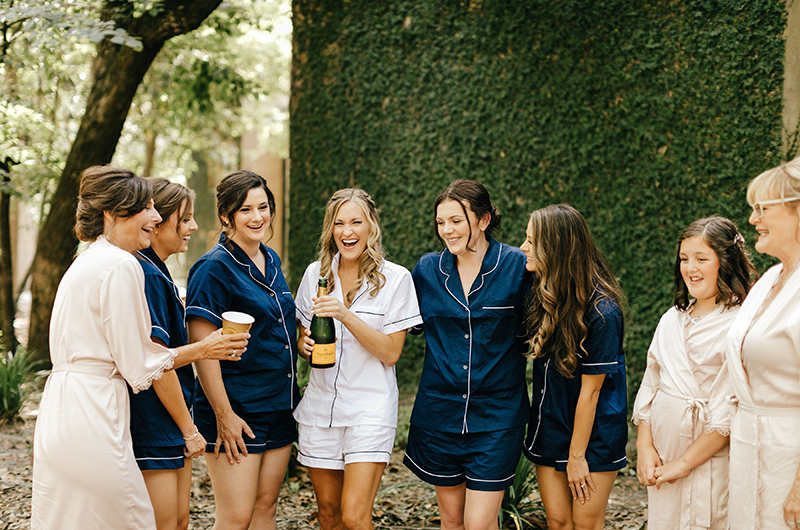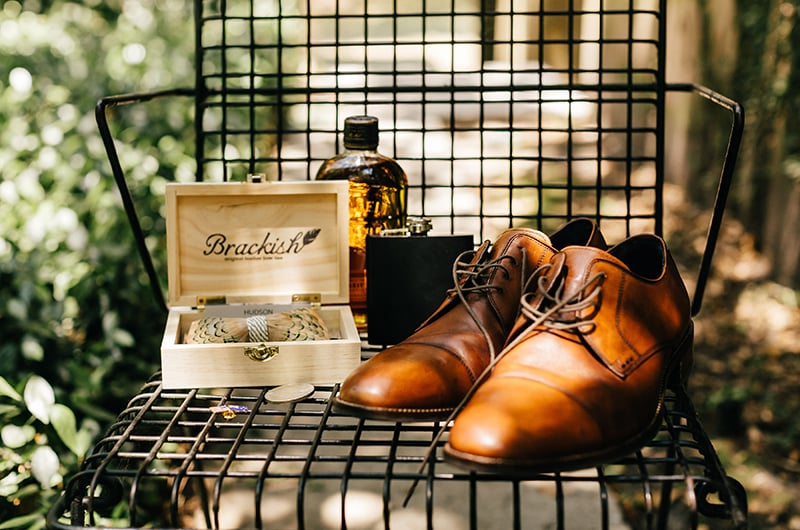 In Preparation
Planning for the wedding was fun! We knew what we wanted from the beginning. We wanted a springtime, outdoor wedding on a plantation in Charleston, South Carolina. When we toured Middleton Place, we immediately fell in love with it. Funny enough, the only spring date available was over Memorial Day weekend which we thought was perfect. This way, we had a long weekend to celebrate. Blake and Francesca, of Pure Luxe Bride, were the best wedding planners we could have asked for. They turned our big day vision into something more beautiful than we could have ever imagined.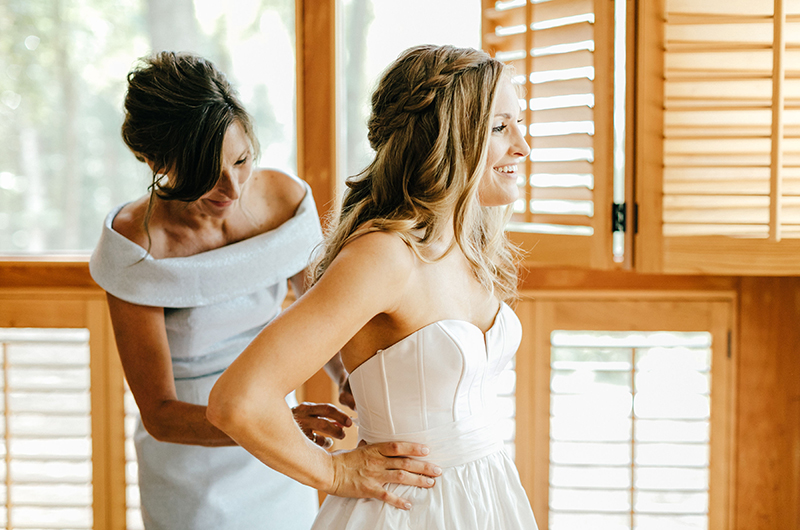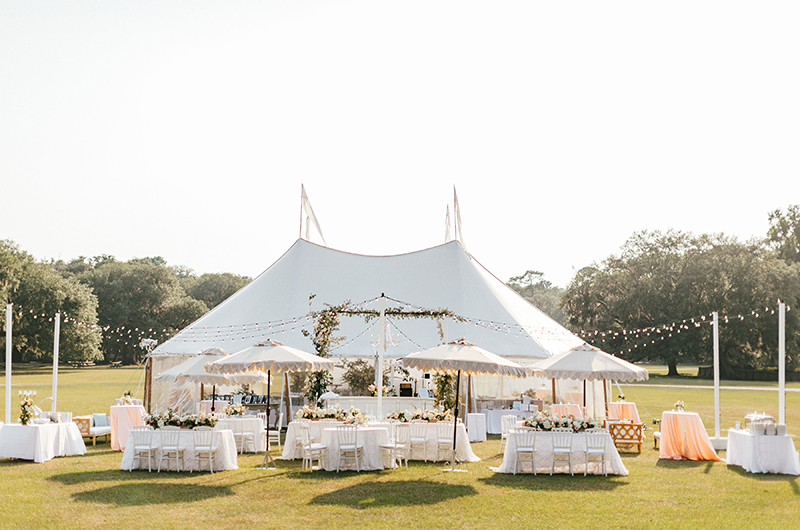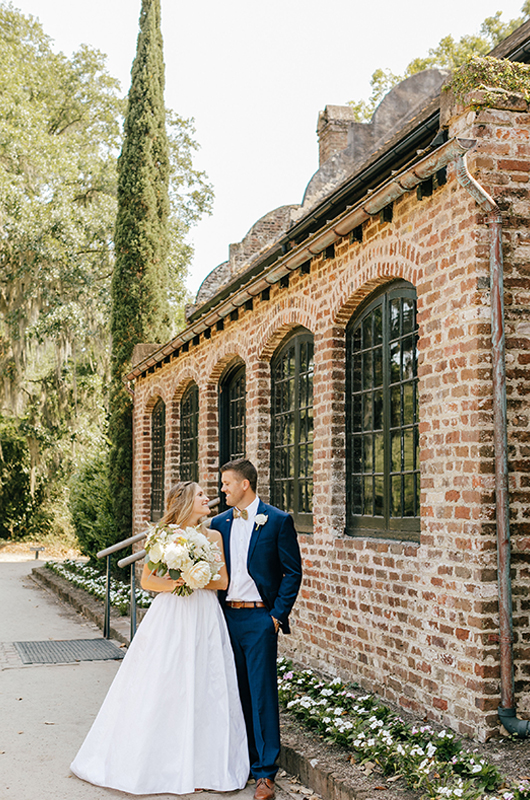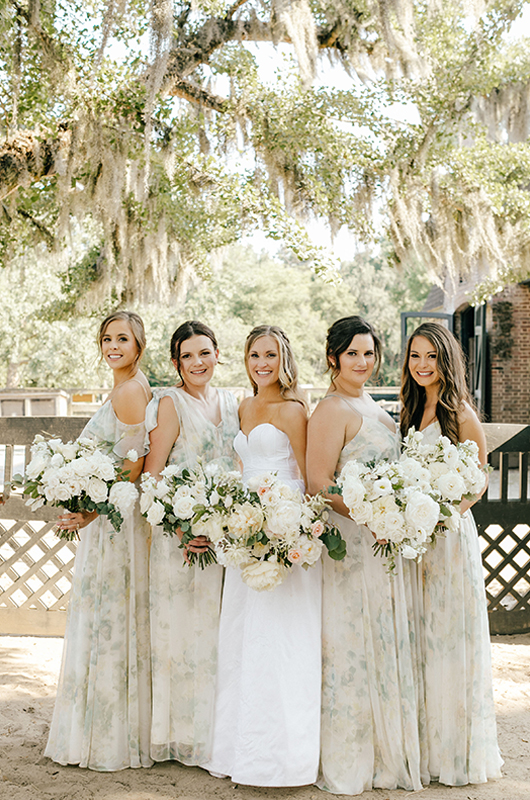 The Big Day
The wedding day itself went seamlessly. Tom's friends and family flew in from New Zealand and my family traveled from Georgia and Germany. On the day of, my bridal party got ready together at Middleton Place Inn before Tom and I had our first look. Our photographer, Sara, took the most incredible photos and made us feel completely comfortable. Tom's big request for our celebration was a vintage getaway car. We found a 1948 convertible Oldsmobile through Low Country Valet that was stun- ning. At the end of the night, all of our friends and family stood outside in the Green- sward of Middleton Place holding sparklers. We ran through the middle of our loved ones and drove off in the Oldsmobile, where they took us to the Restoration Hotel in downtown Charleston.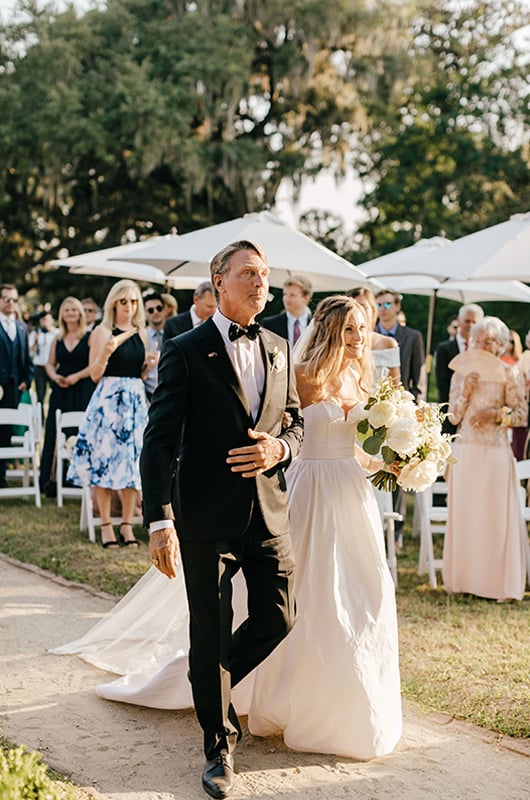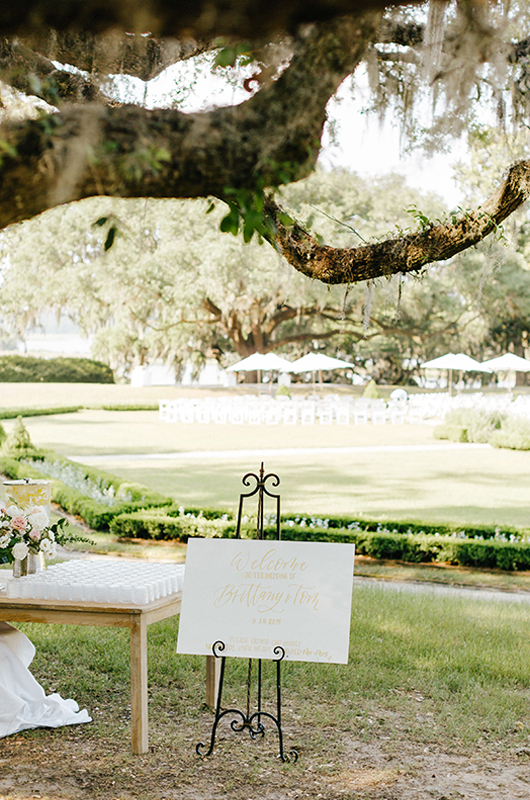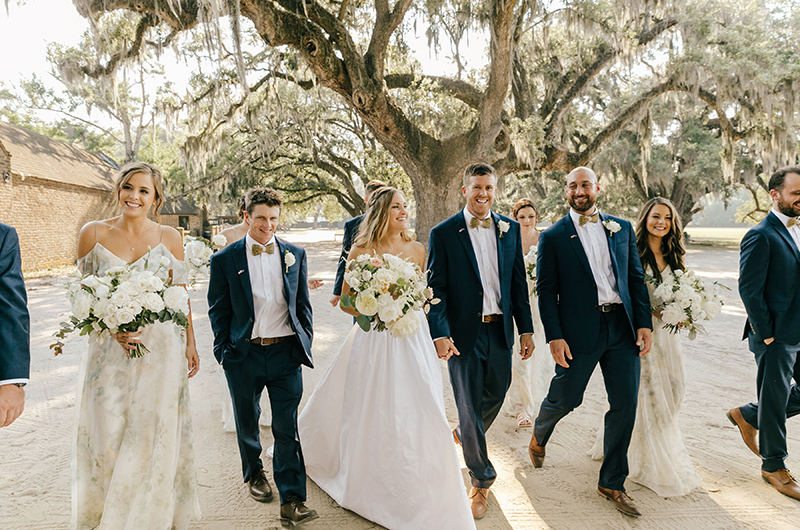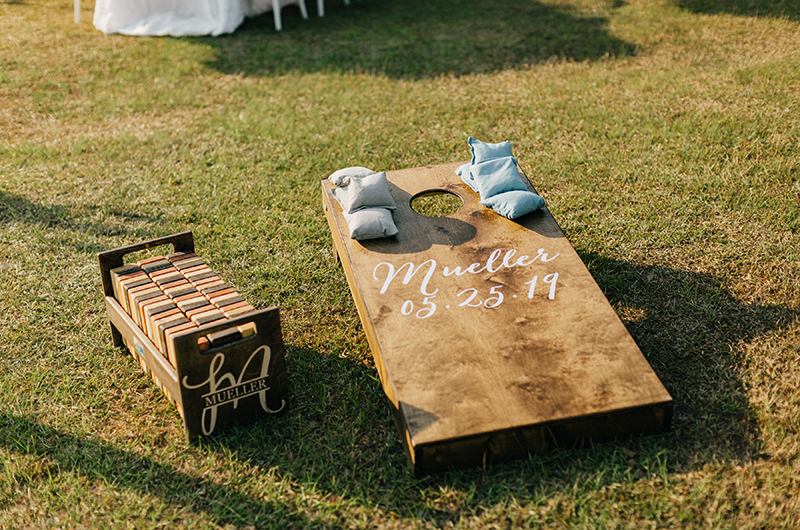 The Retreat
Tom and I went on our honeymoon in South Africa and it was truly a dream vacation. We started out on safari for five nights, which was incredible. Each day we saw something new and exciting. It never let us down! We saw so much wild- life in just a few short days, and the Chitawa Chitawa lodge we stayed at was lovely. After safari, we spent five nights in Cape Town where we took day trips to Cape of Good Hope and the wine lands, and spent down time on the Waterfront.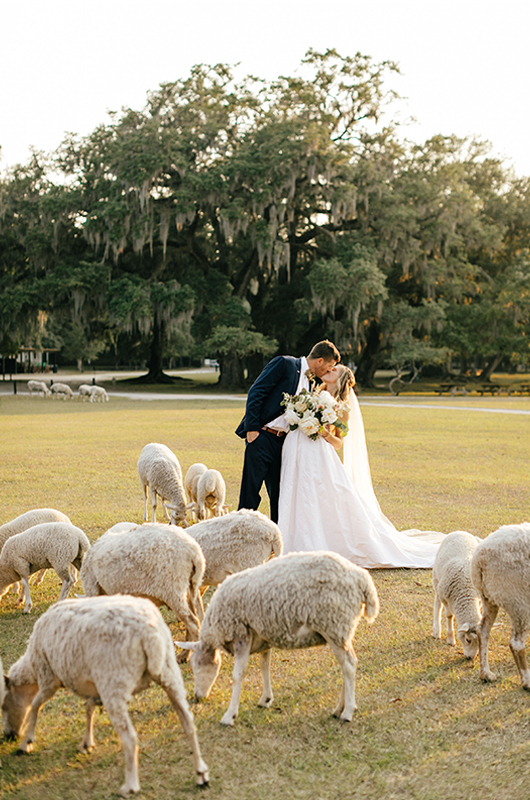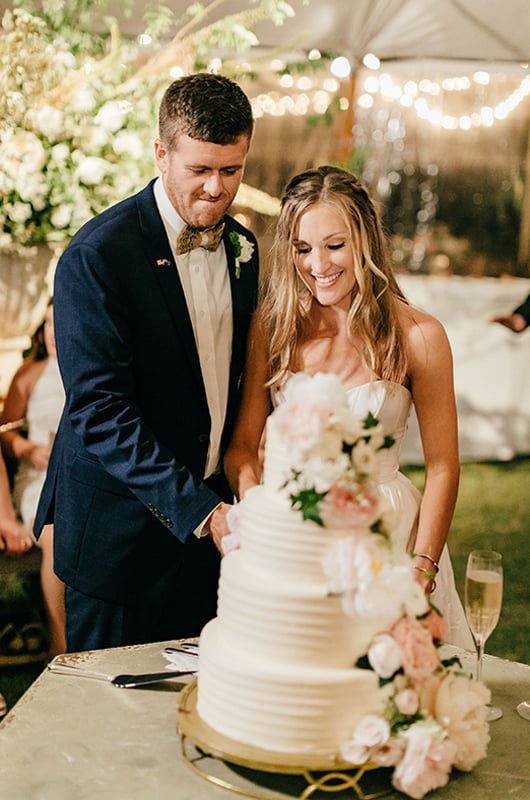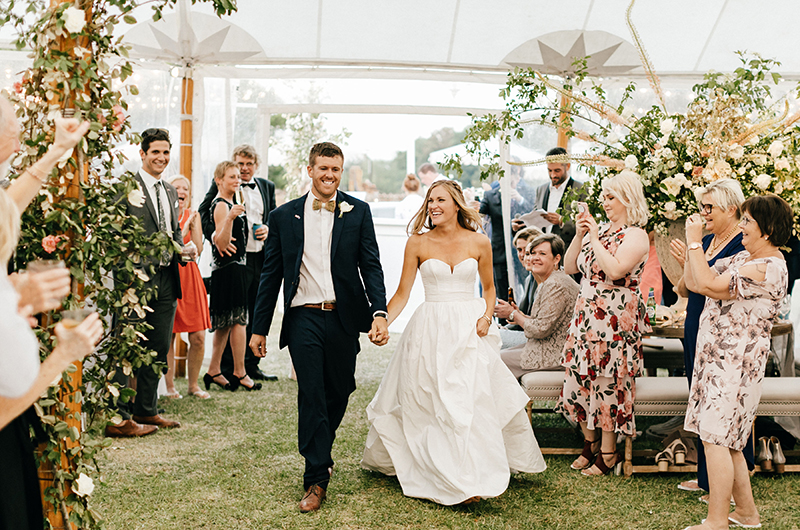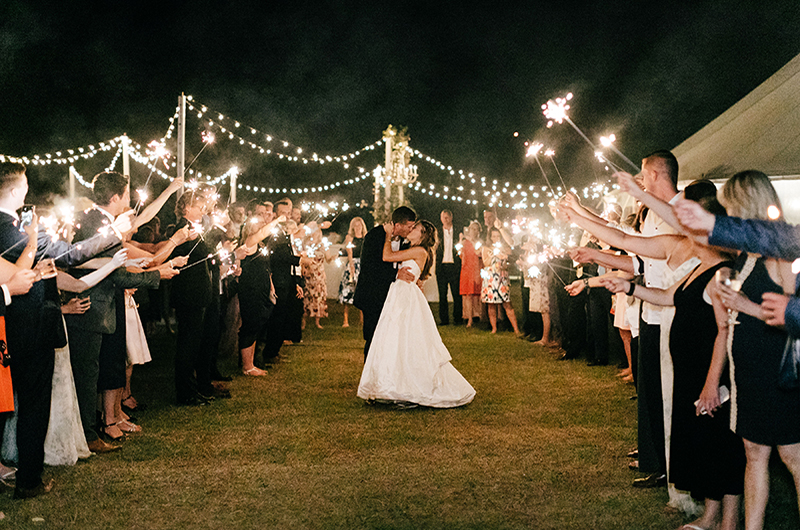 Featured Wedding Vendors
EVENT PLANNER
Contributing Vendors
PHOTOGRAPHER
FLORIST
VENUE, CATERER AND BAR
CAKE
RENTALS & DECOR
EventWorks Rentals – Charleston
GOWN
MAKEUP & HAIR
Cloud IX Bridal
Entertainment The Barnstorm
TRANSPORTATION
Coastal Limousine of Charleston
GETAWAY CAR
VIDEOGRAPHER
PHOTOBOOTH
Honeymoon Accommodations
Chitawa Chitawa