Brittany Wise & Dalton Roe
Simply Amazing
Married
Sep 28, 2019
Williamsburg , Virginia
Photo Credit
Luke and Ashley Photography
---
Style Guide
Color Palette
Style
Casual
Season
Fall
---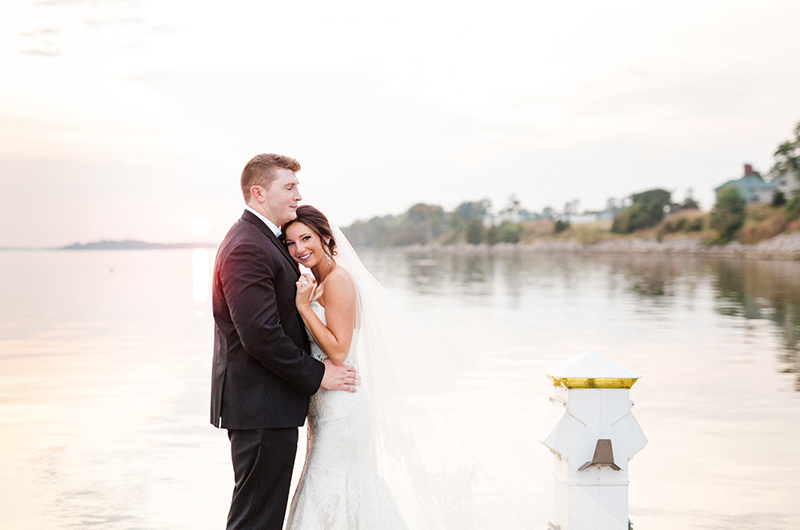 The Proposal
We were flying to Turks and Caicos for a vacation with his family. We got there before his family so we toured around the property. When his family got there we all went down to the beach to take a "family picture". As soon as we got down there he got down on one knee and proposed! It was simple and absolutely amazing! He's a man of few words haha!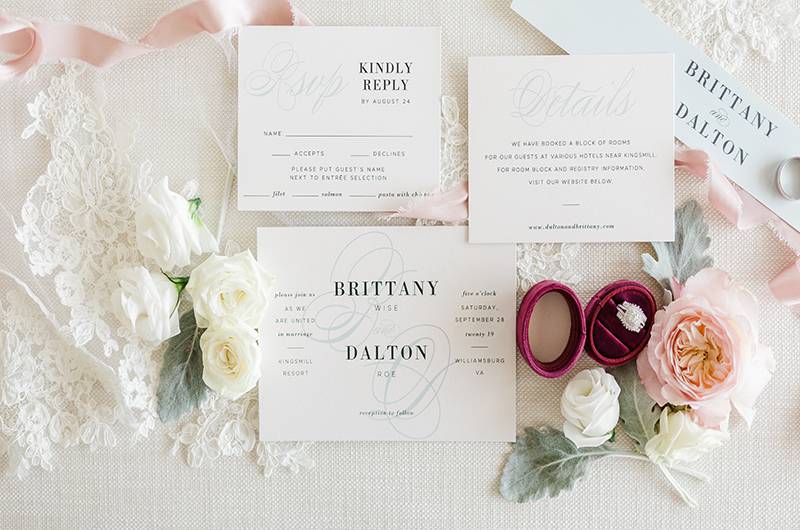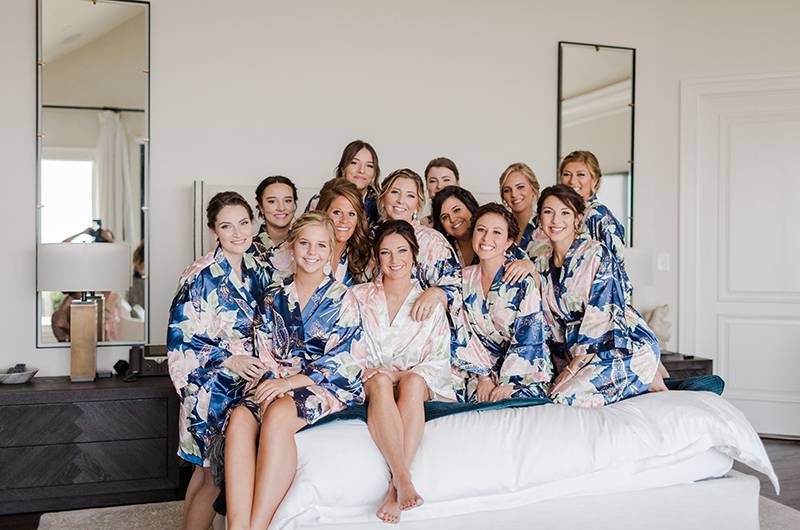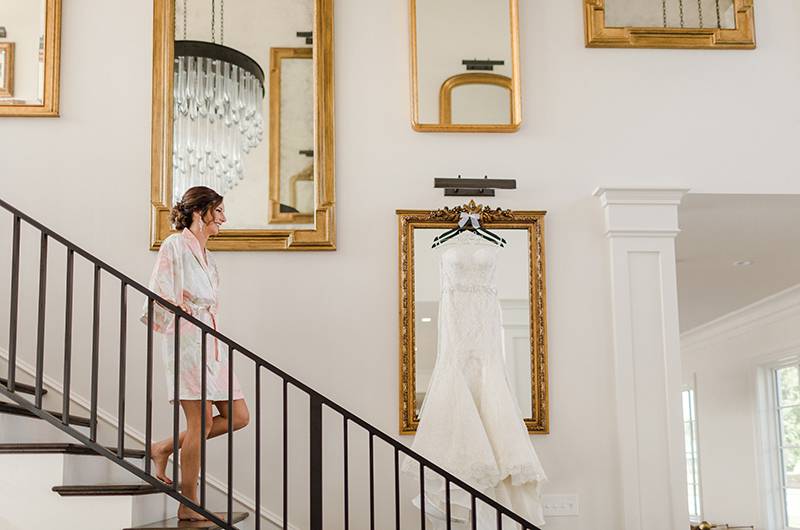 Brittany Wise And Dalton Roe Stationery
Brittany Wise And Dalton Roe Bridesmaids
Brittany Wise And Dalton Roe Bride On Stairs
In Preparation
The wedding planning process was a lot less stressful than I expected. I had a slight advantage because I work in the industry doing hair, so I already knew most of the vendors I wanted to use I just had to make sure they were all available! But I could not have done it without our wedding planner, Jess Aiken with Wedding Co. of Williamsburg. She was an actual dream! She took care of bringing all my ideas together and all the little details! It also helped that we immediately started planning and getting vendors booked. By spacing out the planning it made it way less overwhelming at the end. The last 2 months we finalized details and got RSVPs back and just waited. It was fantastic!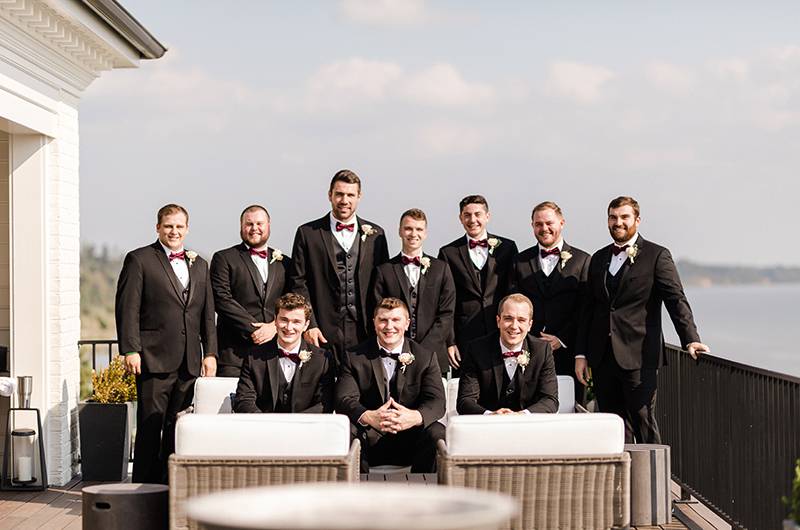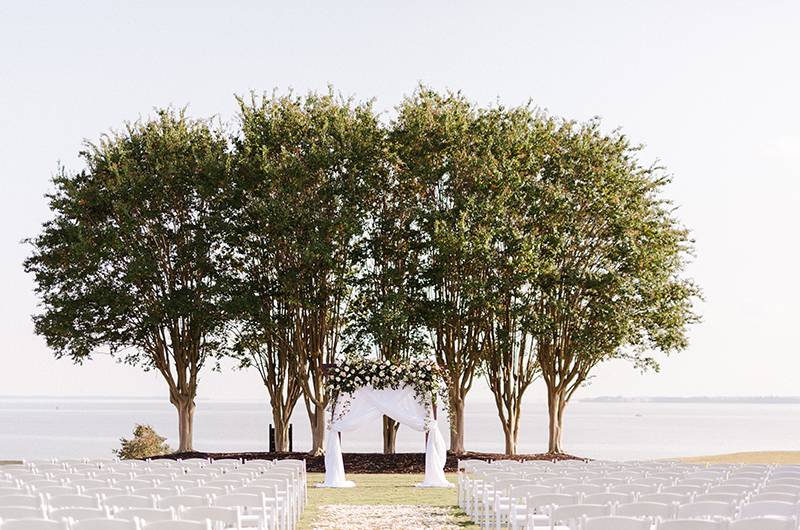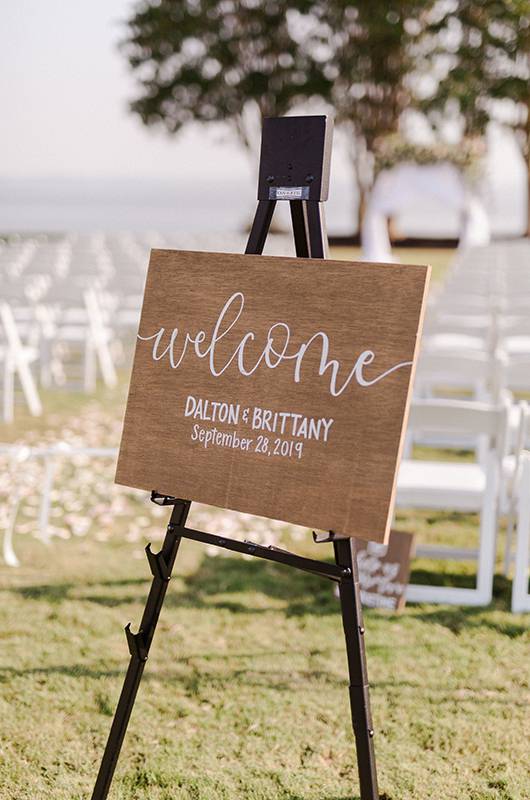 Brittany Wise And Dalton Roe Groomsmen
Brittany Wise And Dalton Roe Ceremony Location
Brittany Wise And Dalton Roe Welcome Sign
The Big Day
Our wedding day was a stress free day! With the help of our wedding planner, I knew I had absolutely nothing to worry about! It started super early at 6 am with makeup and was smooth sailing after that! I honestly can't take any credit for it haha it was all Jess Aiken! If there were any issues I didn't know about it! She took care of everything. And let me tell you it was spectacular and nothing went wrong! It was an actual dream!! My biggest goal was to make sure all the vendors worked well together and we had the dream team of wedding vendors! They all worked amazing together and pulled off the most spectacular day!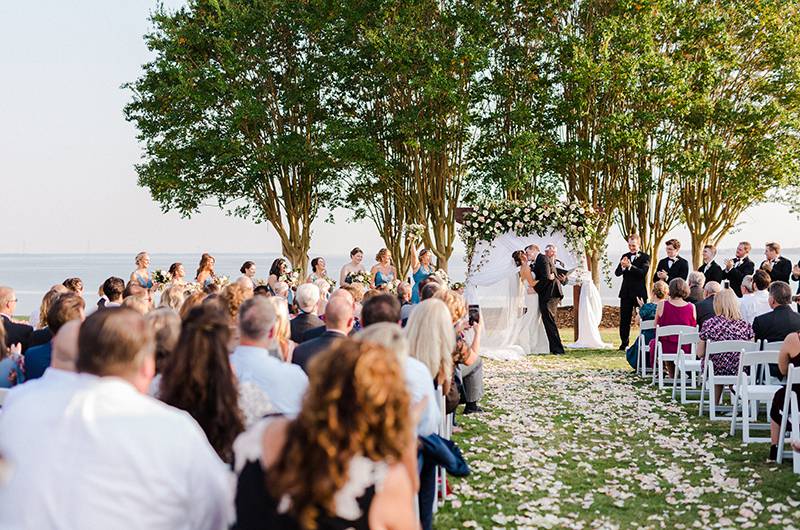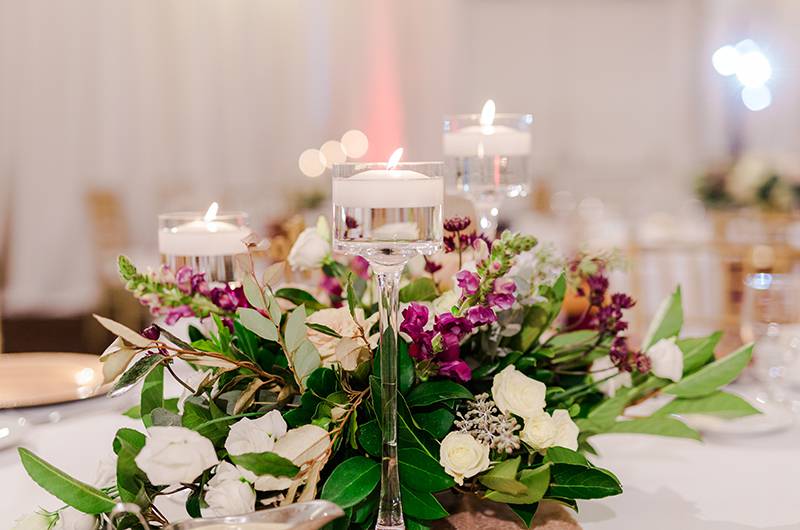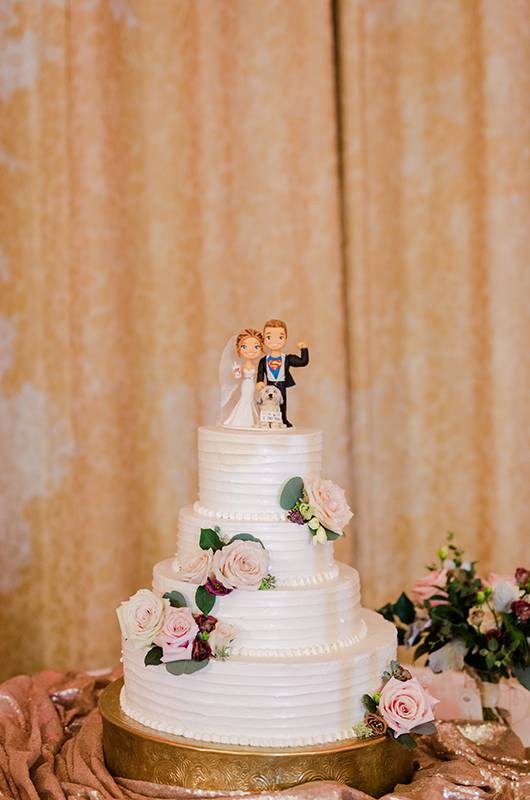 Brittany Wise And Dalton Roe Couple Kiss
Brittany Wise And Dalton Roe Flowers
Brittany Wise And Dalton Roe Cake
The Retreat
We had brunch the next morning with close family and friends! I highly recommend it! Nothing fancy just a stop in kind of event! Everyone came in their comfy clothes and we just laughed and talked about the wedding. People showed photos they took or funny videos and it was so good to catch up with people we didn't get to chat with that much the day of. The day after that we left for our dream honeymoon! We went to the Four Seasons in Maui, HI. Hawai'i holds a special place in our hearts, it was the first vacation I went on with his family. It was everything I could have ever dreamed of and more! The resort was drop dead gorgeous, amazing food, beautiful beaches, and so much to do!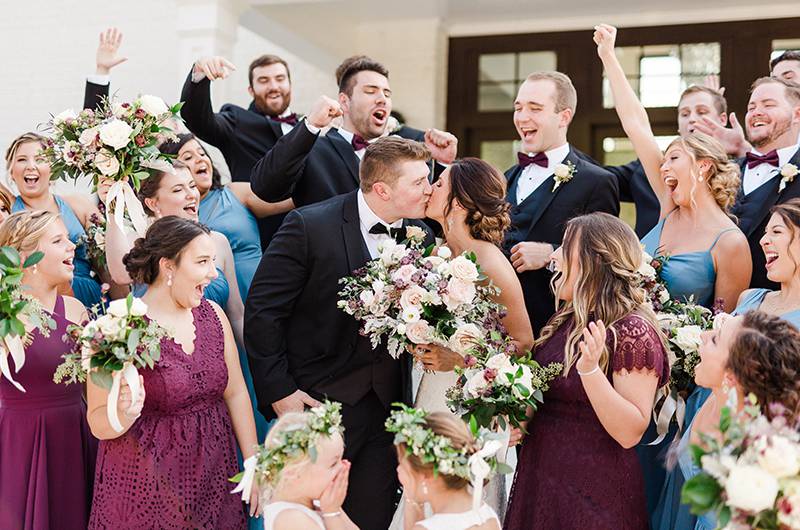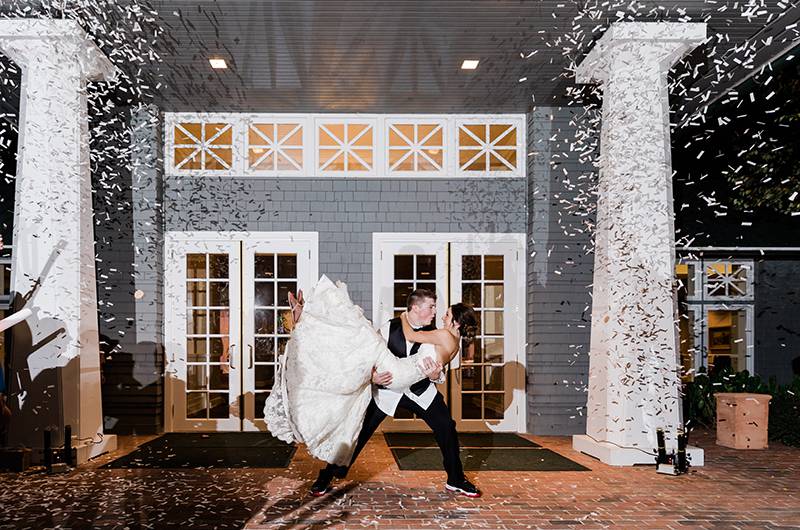 Brittany Wise And Dalton Roe Couple Kiss On Stairs
Brittany Wise And Dalton Roe Couple Dip
Contributing Vendors
PHOTOGRAPHER
Luke and Ashley Photography
EVENT PLANNER 
Wedding Co. of Williamsburg
FLORIST
Aleen Floral Design
CEREMONY & RECEPTION VENUE, CATERER & CAKE 
Kingsmill Resort
GOWN
Kleinfeld Bridal
INVITATIONS
Minted
ENTERTAINMENT
Black Tie Entertainment
RENTALS & DECOR
Big Top Entertainment
VIDEOGRAPHER
One Story Films