Christine Nau & Brandon Steinbook
You're My Everything
Married
Mar 6, 2021
Atlanta , Georgia
Photo Credit
Laura Stone
---
Style Guide
Color Palette
Style
Formal, Vintage
Season
Spring
---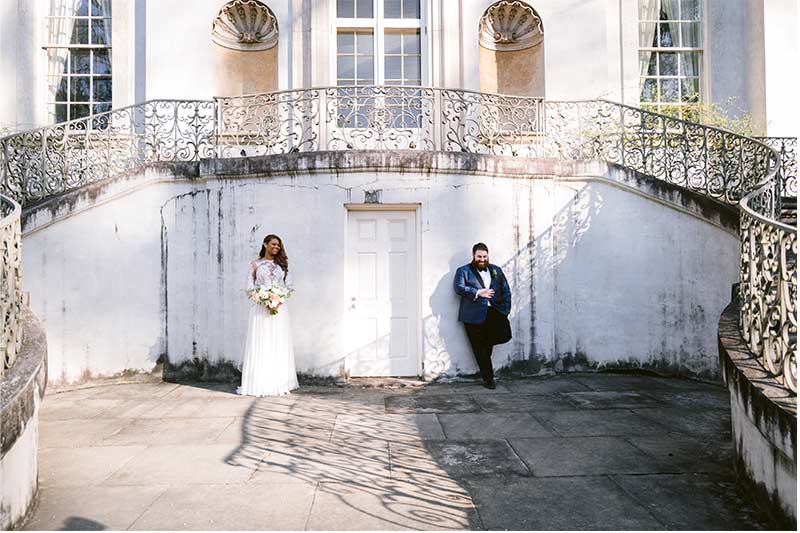 The Proposal
In November 2019, Christine and Brandon went on a getaway to Washington, D.C, one of Christine's favorite cities. One morning, Brandon suggested that they set out early to get to the monuments before the crowds. It was a gorgeous, sunny day—the perfect weather for Christine and Brandon to sip on tea and appreciate the monuments in Memorial Park. When they reached the Lincoln Memorial, Christine was confused and a little annoyed that Brandon kept insisting she set down her tea, but it all made sense when he got down on one knee and a photographer emerged from behind a pillar! And, Brandon was right: they beat the crowds and had an incredible backdrop for their engagement shoot on that gorgeous day.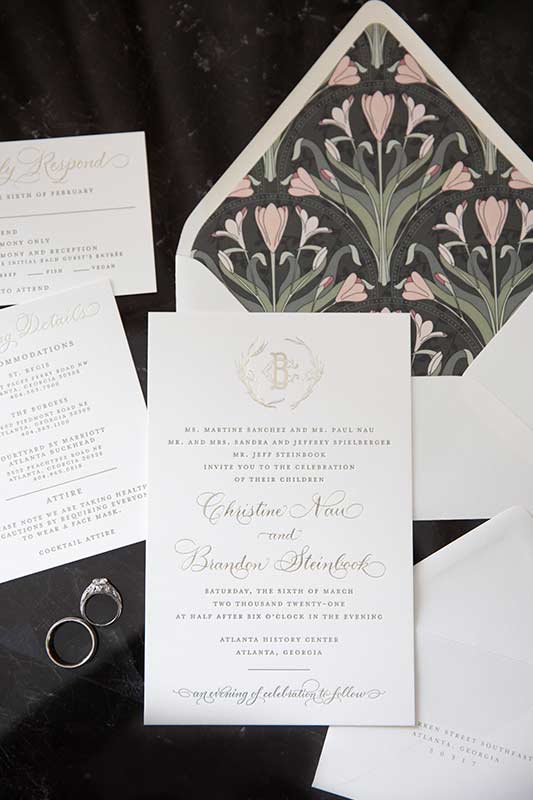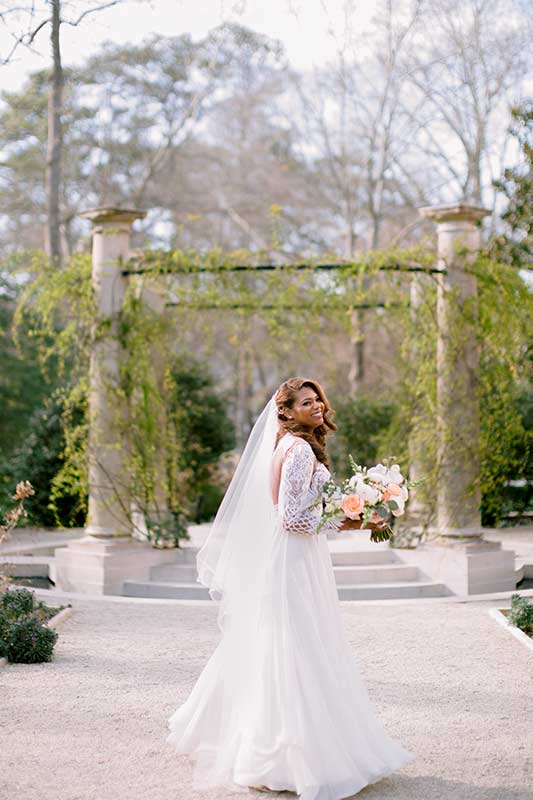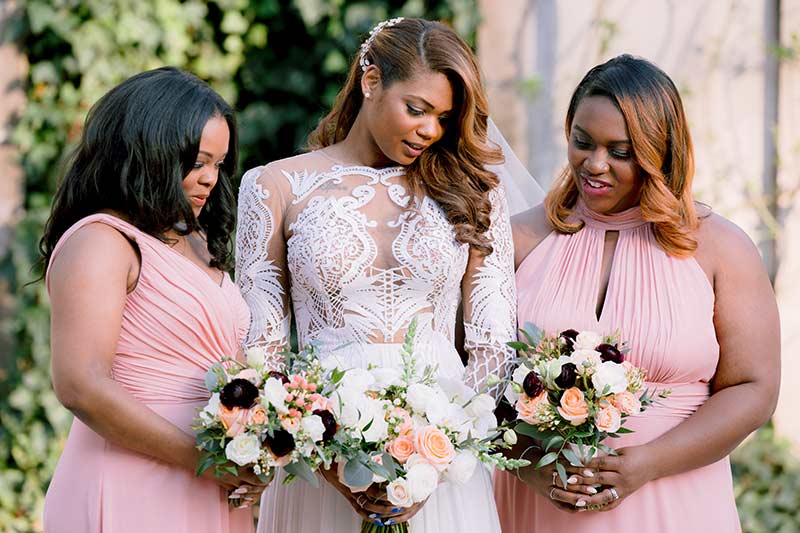 In Preparation
Inspired by the elegant, vintage engagement ring with magnolia detail that Brandon chose, Christine decided that the Art Nouveau style would be the look and feel for their wedding. With a year and a half to prepare, they took their time to make sure every detail was just right. Christine spent some time agonizing over her dress, but when she tried on Leanne Marshall's Ivory guipure lace illusion in light ivory silk chiffon, she never wanted to take it off. Brandon surprised her with his choice of a paisley print, navy blue, and black custom tuxedo. Once Christine and Brandon saw the Atlanta History Center's lush lawns and carefully manicured gardens, no other place would do for their venue. As an ICU nurse and grad student, Christine felt planning a COVID wedding along with everything else on her plate was the challenge of a lifetime, but her mother and mother-in-law, Martine and Sandra, were steadfast supporters throughout the entire process.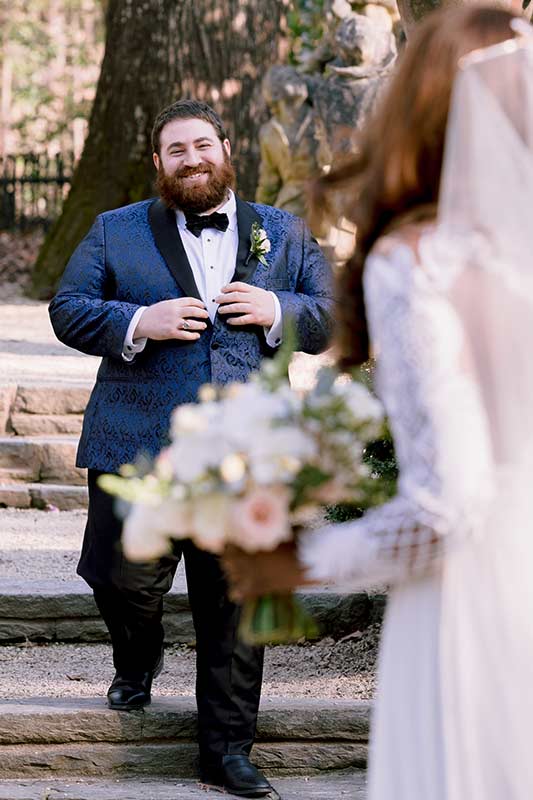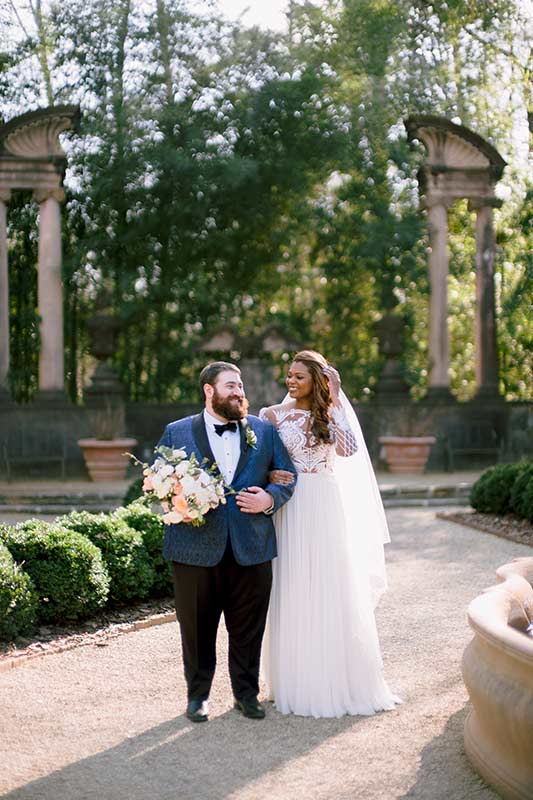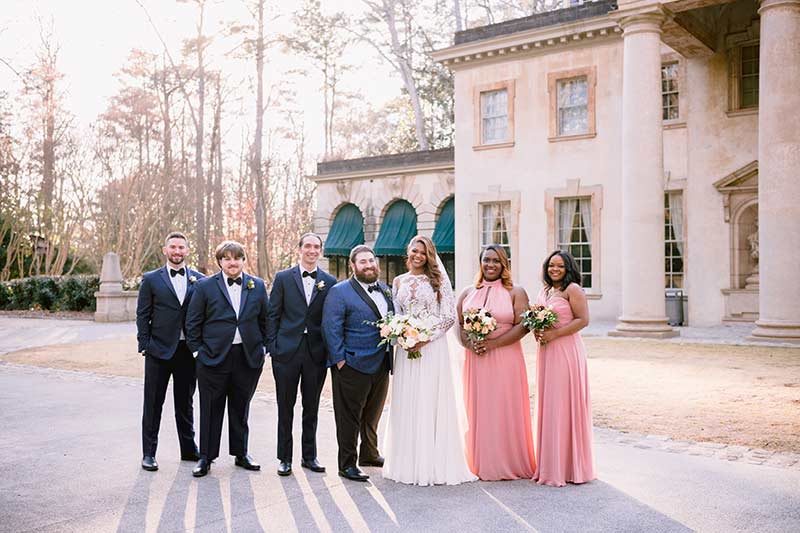 The Big Day
Christine Nau and Brandon Steinbook Marry in an Art Nouveau Wedding in Georgia. The members of their wedding party stayed with Christine and Brandon at the St. Regis in Buckhead after the rehearsal dinner Friday night. Christine felt peaceful and unhurried on the day leading up to the ceremony, but the two decided on a "first look" at the History Center because they both knew that their nerves would be unmanageable without one. Their photographer, Laura, and her assistant made the two feel like royalty before the wedding, photographing official portraits with family and the wedding party during "golden hour" light while everyone was still picture perfect. Their officiant, Jeremiah, was a crowd favorite for infusing some light humor into the ceremony. From the talented band and enchanting decor to the delicious food and unparalleled company, Christine and Brandon's wedding day was a day that they'll never forget.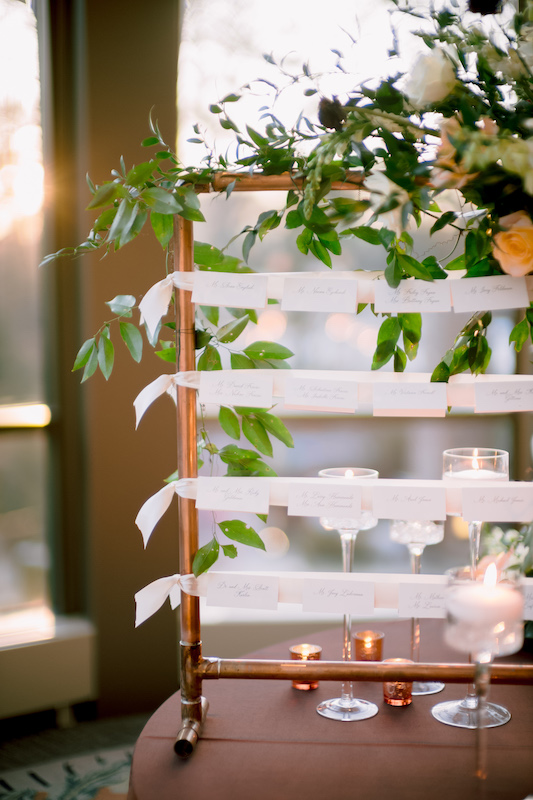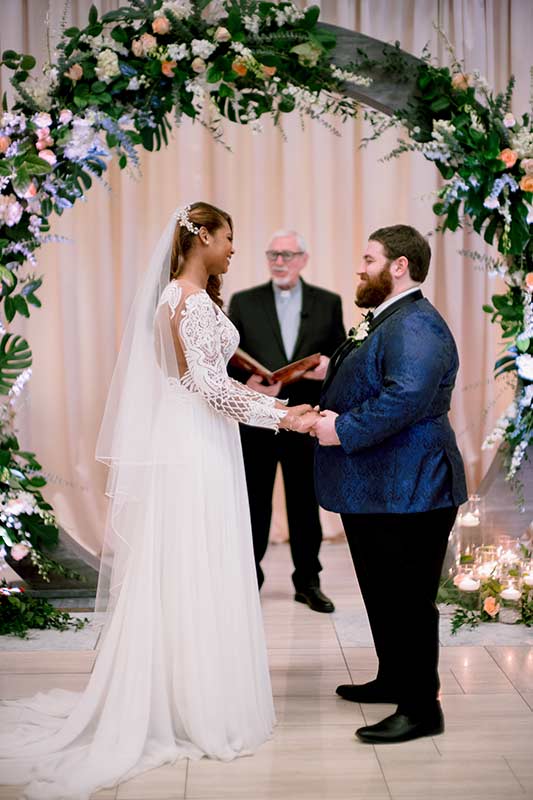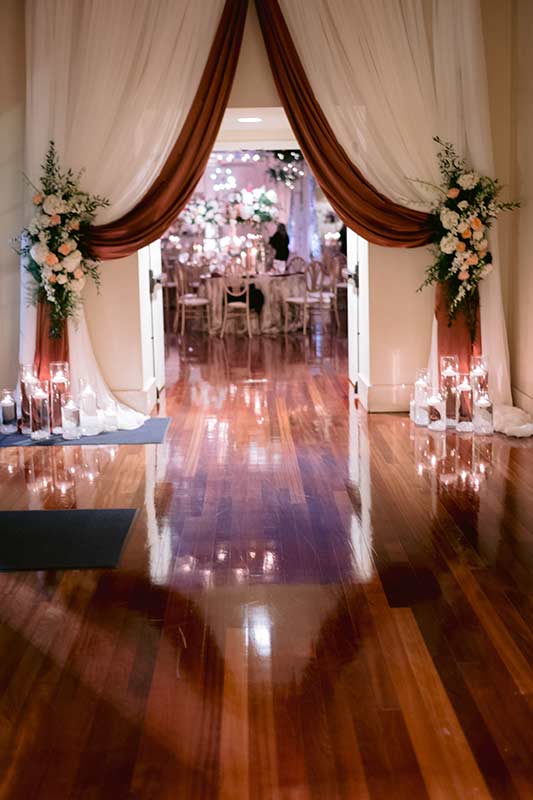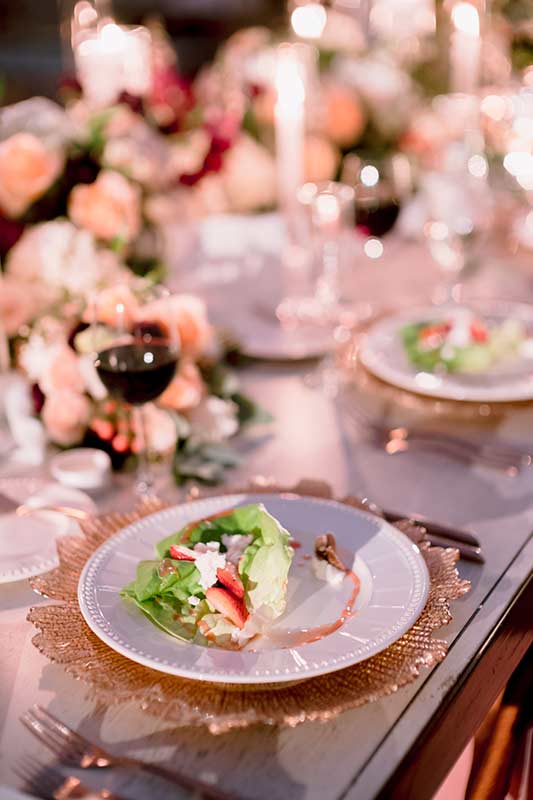 The Retreat
2020 was a challenging year for many, and for Christine and Brandon it was no different. Like a lot of couples, they put honeymoon plans on hold in favor of better travel conditions. As soon as they're able, they'll be going on their bucket list trip to Japan for their first international trip as Mr. and Mrs. Steinbook.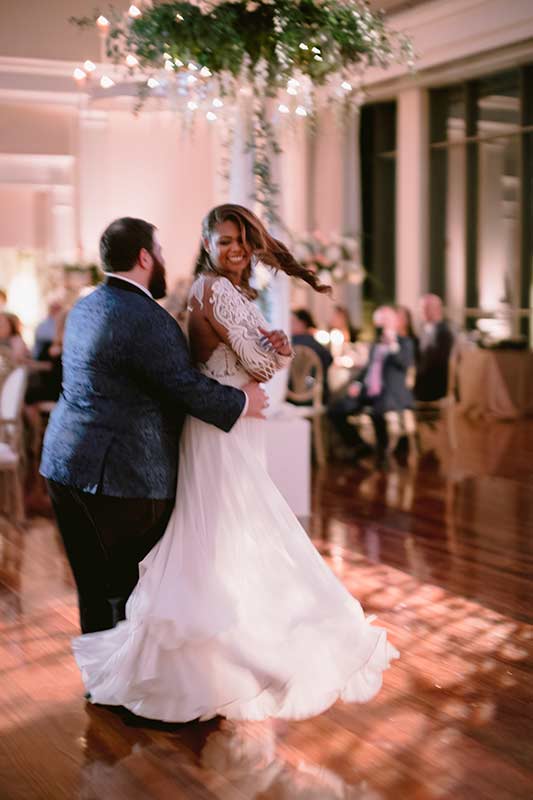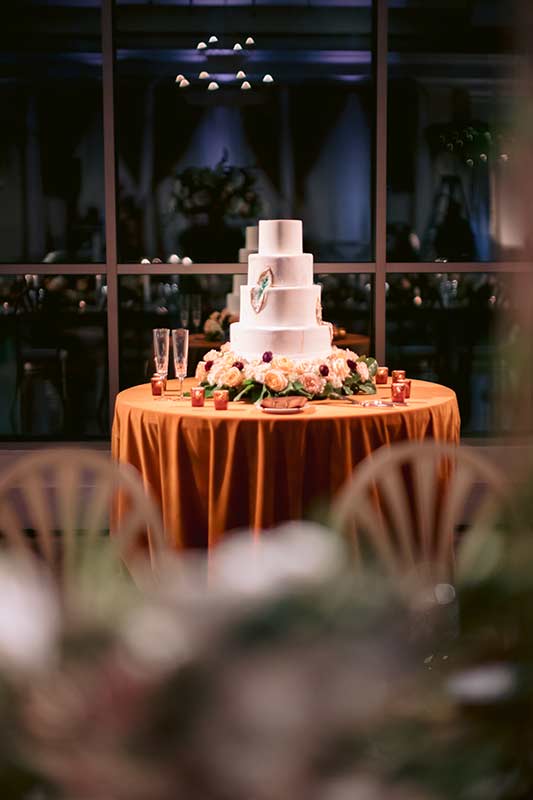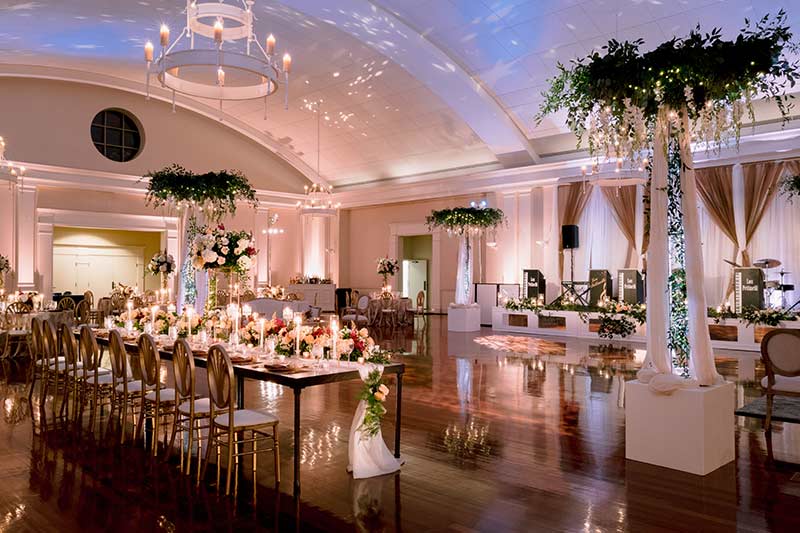 Contributing Vendors
Photographer
Event Planner
Florist, Rentals & Décor
Venue
Caterer
Cake
Invitations, Favors & Gifts
Gown & Hair Piece
Bridal Shoes
Earrings
Groom's Tuxedo
Bridesmaid Dresses
Hair Stylist
Entertainment