Claire Panebianco & Bobby Theobald
Love Abroad
Married
Mar 20, 2021
Houston , Texas
Photo Credit
J. Cogliandro
---
Style
Formal
Season
Winter
---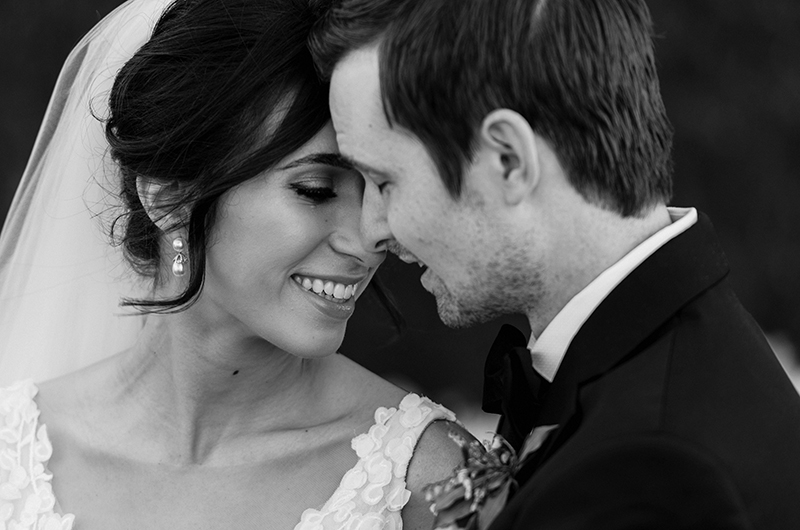 The Proposal
The story of Claire and Bobby began in Italy. It felt like fate that they met in the country Claire's family comes from.  The two students met by chance while studying abroad in Florence, Italy, through the Purdue Study Abroad program, when they were the only two Americans in an Italian class. What started as studying together (and what Claire initially thought was just a great friendship) developed into spending more and more time together throughout their summer abroad. Gelato dates, lunching together, museum visits, and exploring the city made their time that summer memorable. On the last day of the program, Claire and Bobby shared their first kiss at sunrise on the Ponte Vecchio as the city of Florence woke up.
Once they returned to Purdue in the fall, Bobby finalized his last semester, and Claire still had a few years before graduation. Starting six years of long-distance dating between Pennsylvania, Indiana, and later, Claire's hometown of Houston.
Because Bobby was living and working in Pennsylvania and Claire returned to Houston to teach elementary school, they had to coordinate visits in advance. Bobby turned the long-distance factor into an opportunity to plan a big surprise proposal. Under the guise of a girls' lunch, Bobby planned for Claire to join her mother at her family home so they could head to Neiman Marcus together. Although she was flustered and running late, Claire was in for the biggest surprise of her life when Bobby emerged from her front door and got down on one knee! The proposal was a blur of happiness and excitement; Bobby had a photographer hiding in the bushes to capture the whole thing! His choice to propose at her family home, where he shared holidays and time with her parents, including her late father, was meaningful to Claire's family.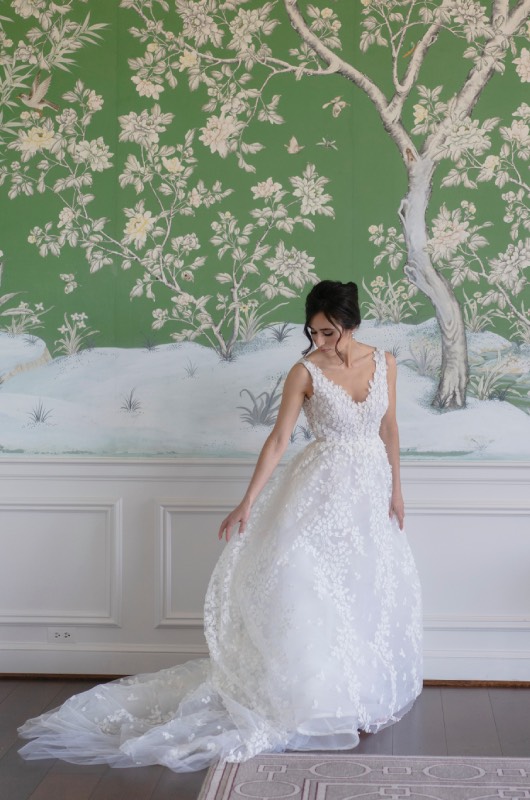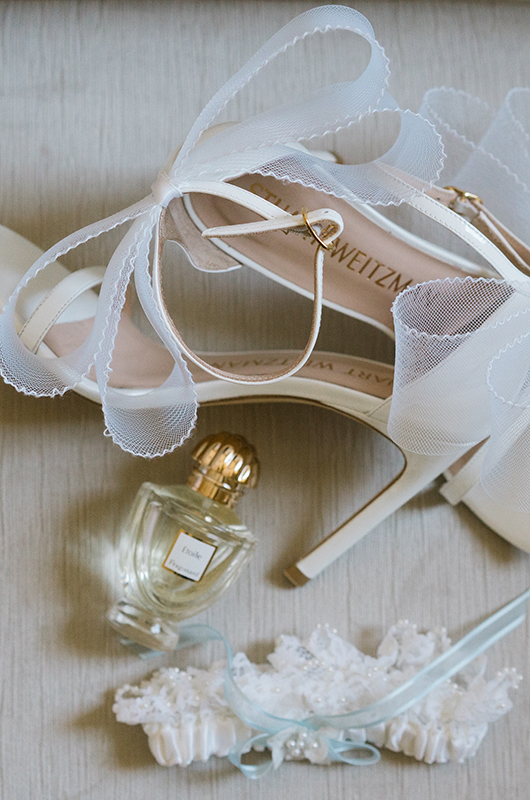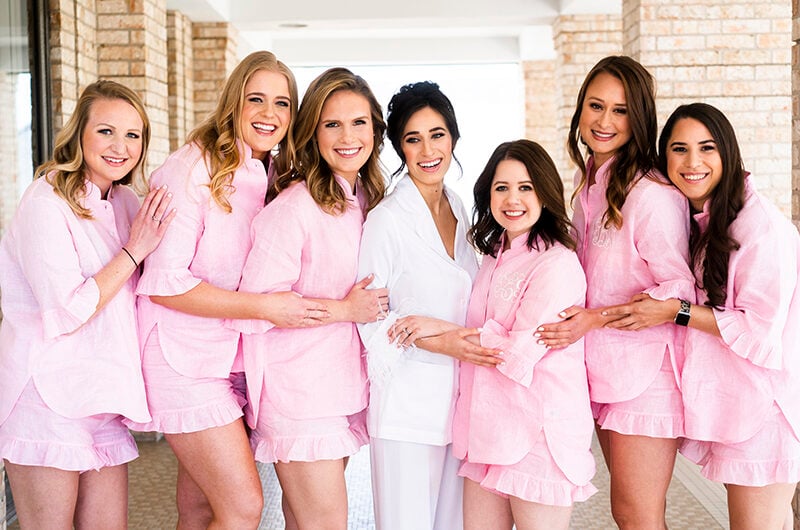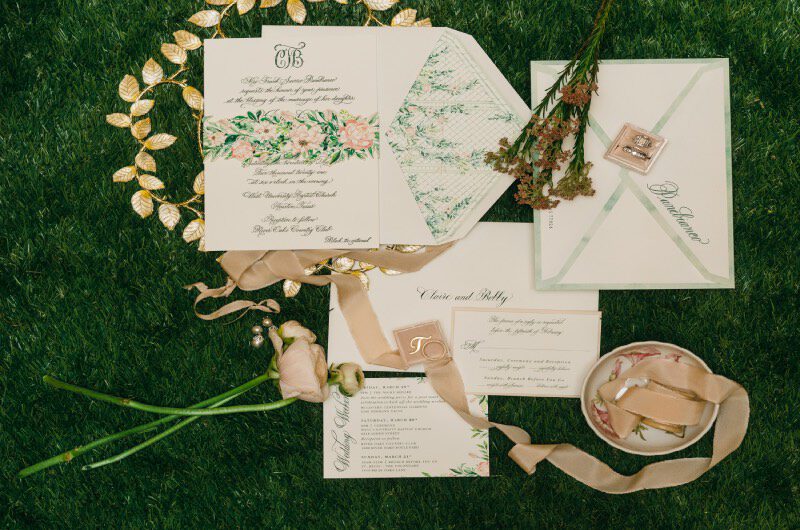 In Preparation
There was a clear vision of what Claire and Bobby wanted the guests to feel at their wedding. They worked with vendors to incorporate their personalities and families' heritage into their wedding planning experience. Creating vision boards for each vendor with inspirational pictures helped curate an immersive experience for the guests. It allowed Claire and Bobby to be detail oriented in a way that communicated their vision. Their vendors went above and beyond and were attentive, kind, and fabulous. They truly made their day unforgettable.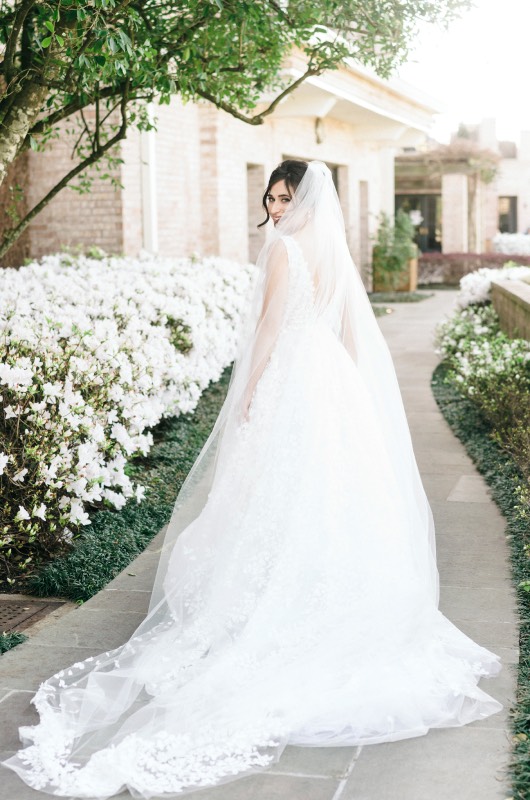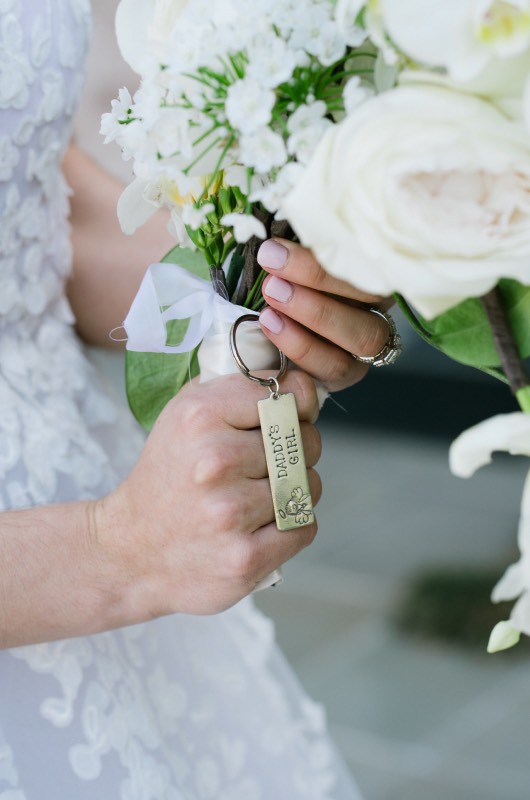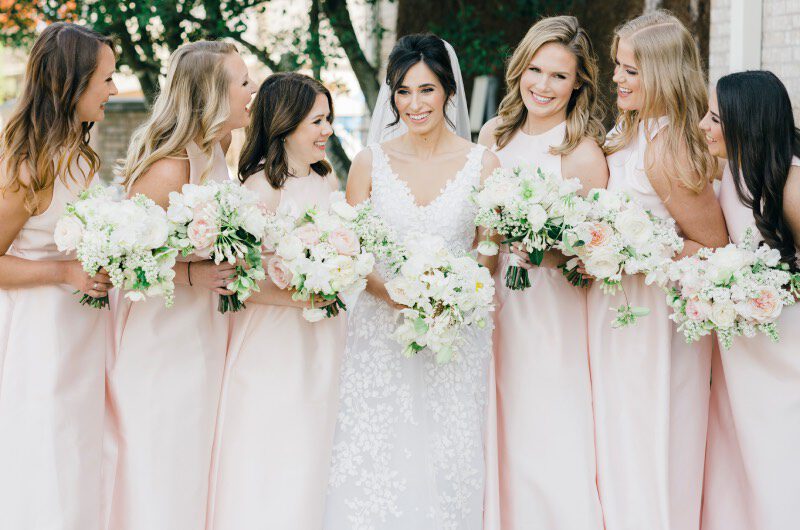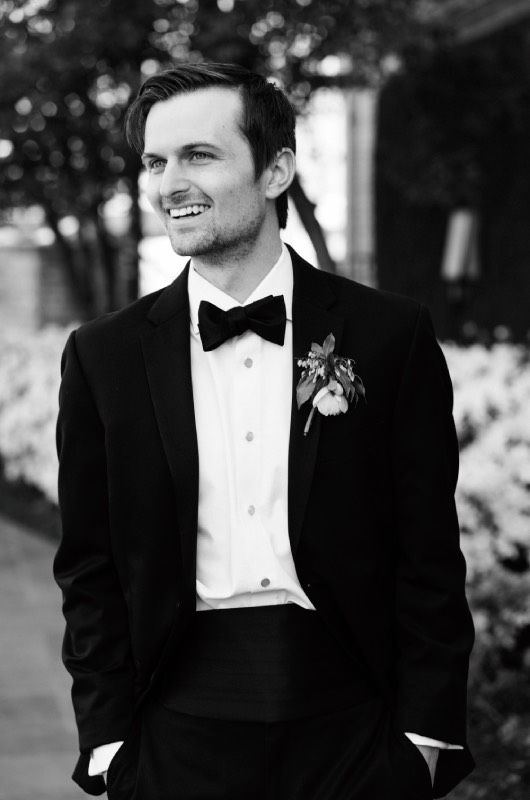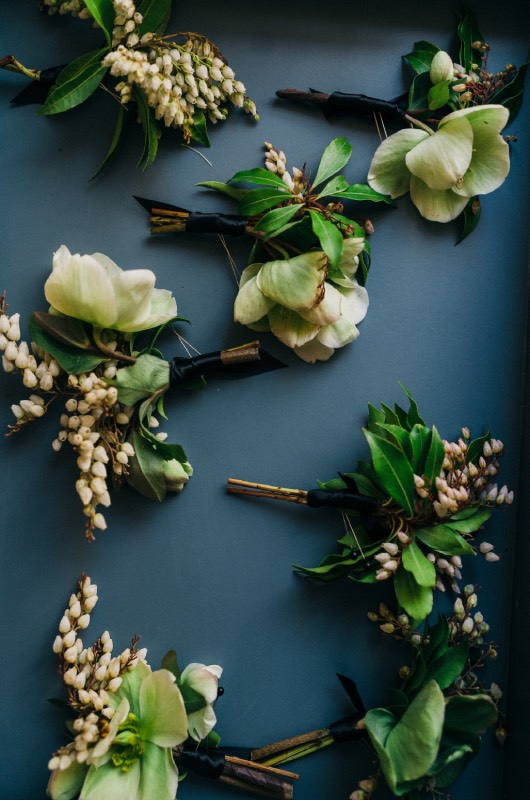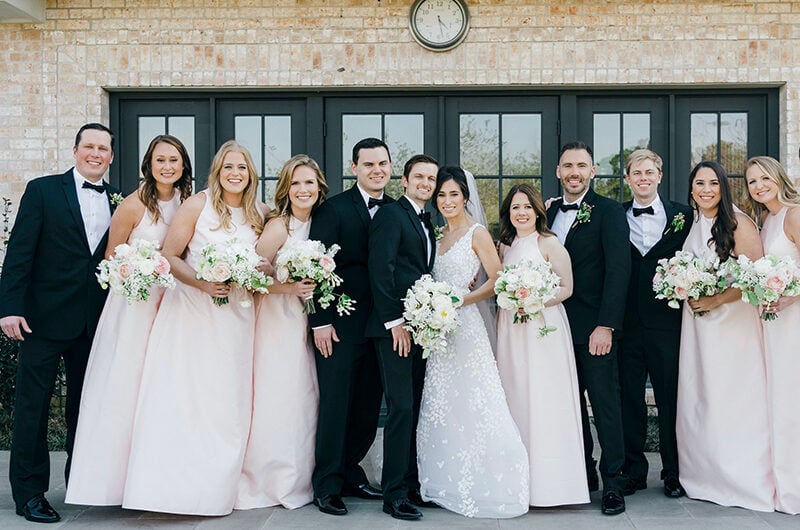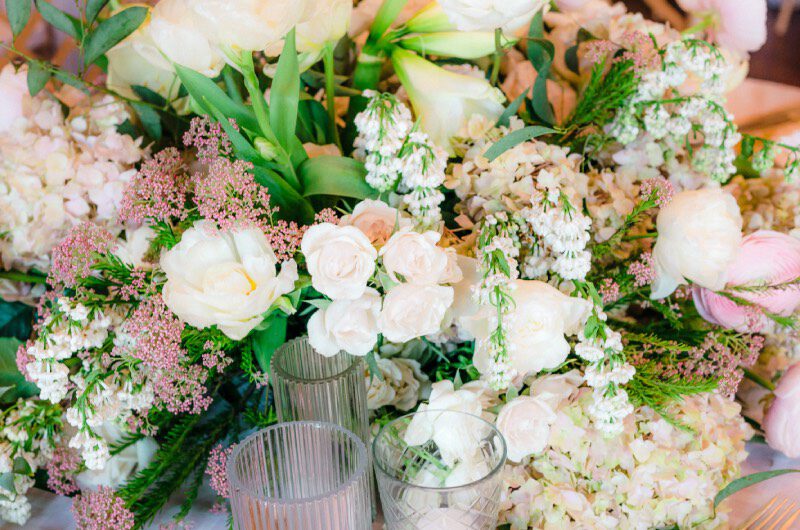 The Big Day
Claire and Bobby's initial wedding date was one year prior and the weekend that COVID seemed to hit. A quick shift to a nine-person ceremony and dinner at Claire's family home was an unexpected start to their marriage. Having the opportunity a year later to celebrate with family and friends from near and far was more than they could have asked for or imagined when they had to cancel their initial celebration on such short notice. It was such a joyful day!
The bride's family (the Panebiancos) are proud first-generation Italian Americans. Since the couple met in Florence, Italy, they knew it was crucial to have nods to their love of Italian culture present throughout the wedding weekend. The bride's late father was an ice cream fanatic, so this was a fun way to honor him and include him in the reception festivities. Claire and Bobby went on many gelato dates in Italy. After sampling several local options, they knew they had to have Dolce Neve cater gelato in a personalized cart available for their guests on their big day! Guests had the choice between several curated flavors they selected for the gelato cart, served by someone dressed in traditional Italian Gelati attire. The line wrapped around the foyer and guests went back for the "perfect scoop." It was a unique and nostalgic way to share important parts of both families' histories and personal stories with friends and family.
Though they exchanged traditional wedding vows at their church ceremony, Bobby and Claire chose to write their vows and exchanged them privately during a few moments of cocktail hour. Exchanging private vows allowed them to take a deep breath and soak in the moment before joining their guests for their first dance.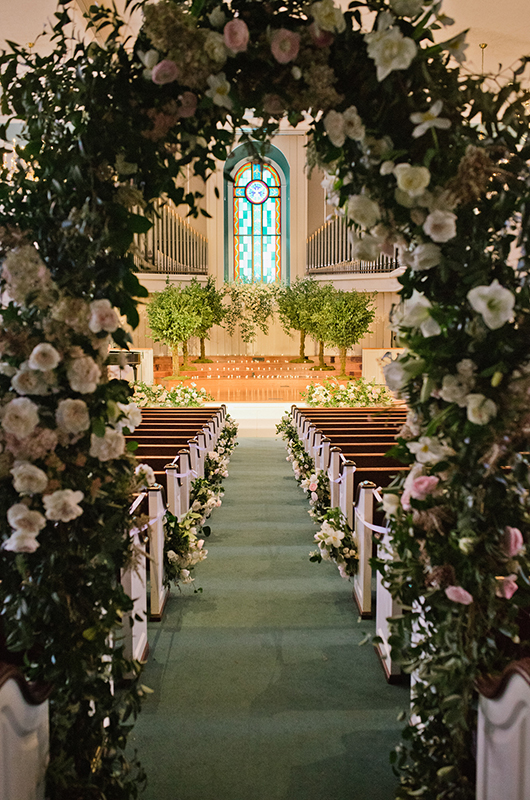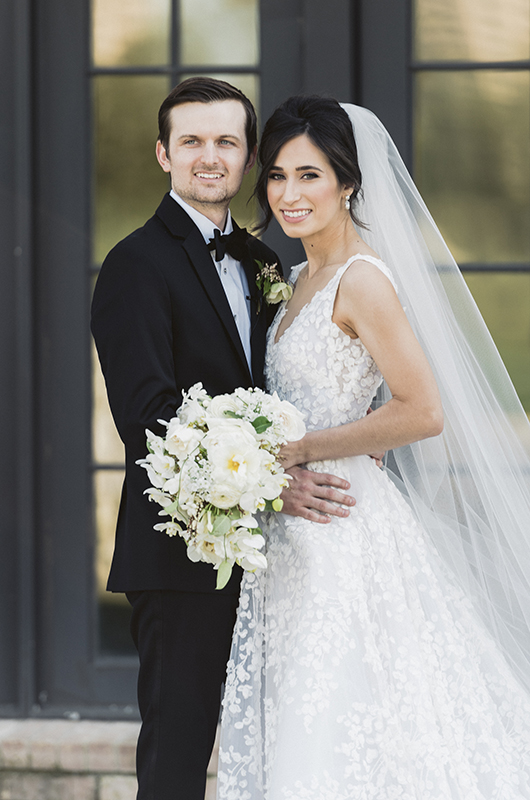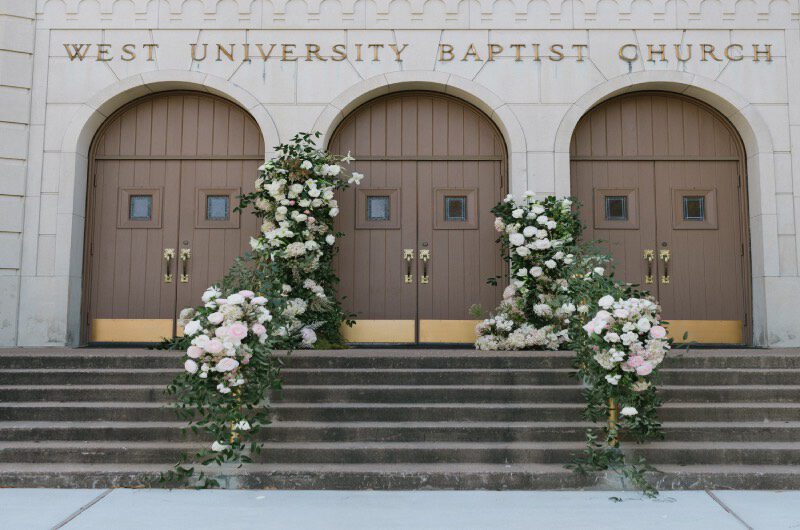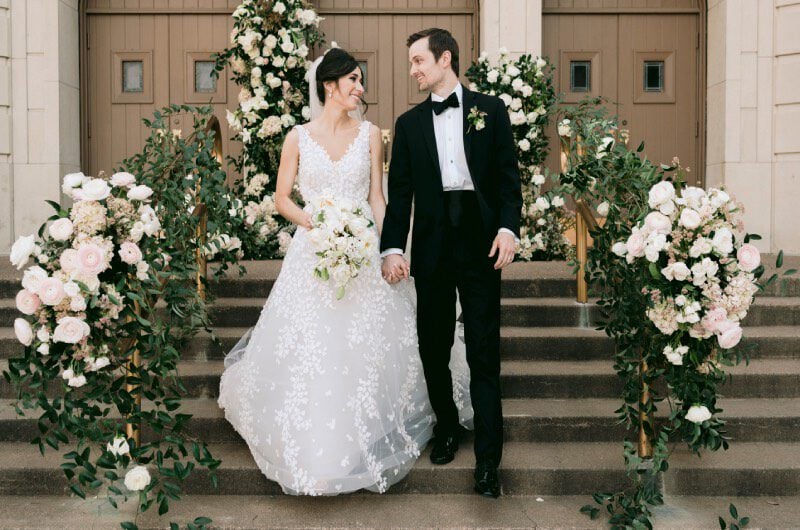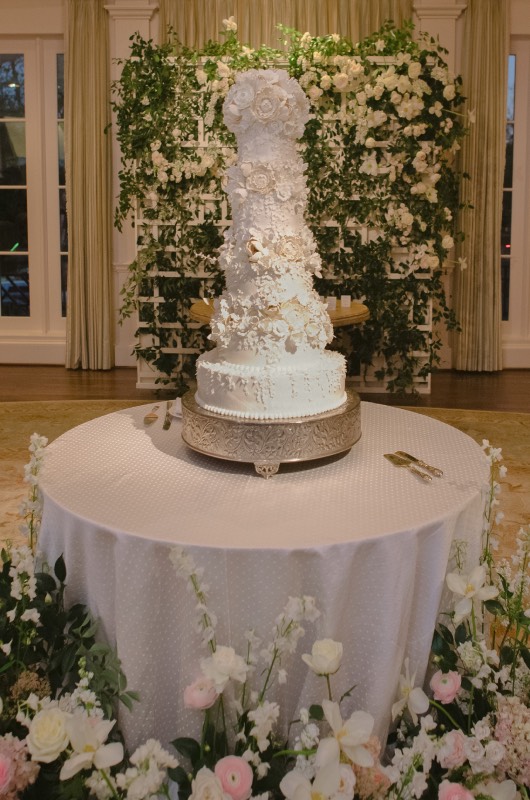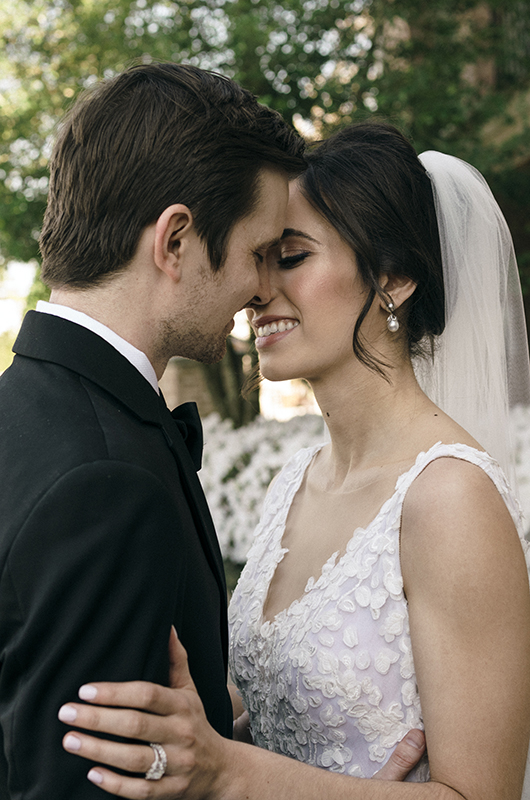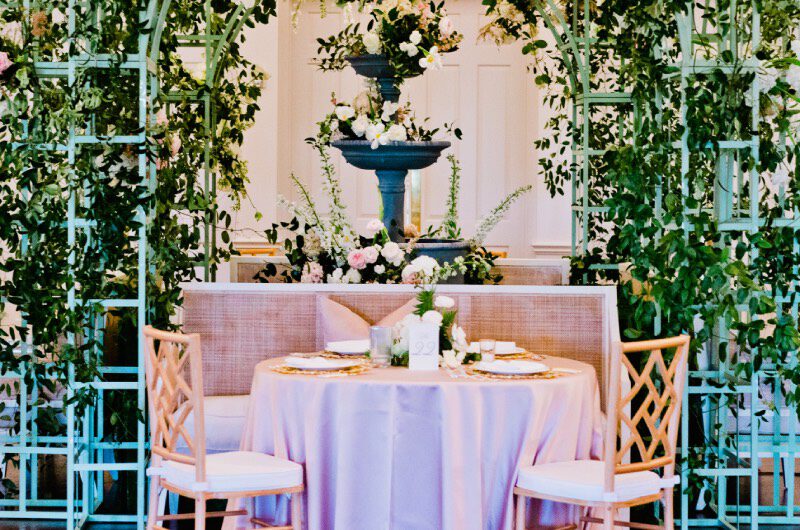 The Retreat
Claire and Bobby highly recommend taking the time to decompress with a quick trip immediately following the wedding. They knew they wanted something that would allow them to unwind and soak in the excitement of the wedding, which didn't require a lot of planning upfront. So they took a weeklong jaunt to Andros, a private island off the coast of the Bahamas, for a mini-moon. They are currently planning a two-week honeymoon to Southeast Asia and are excited to visit Bali, Thailand, and Vietnam.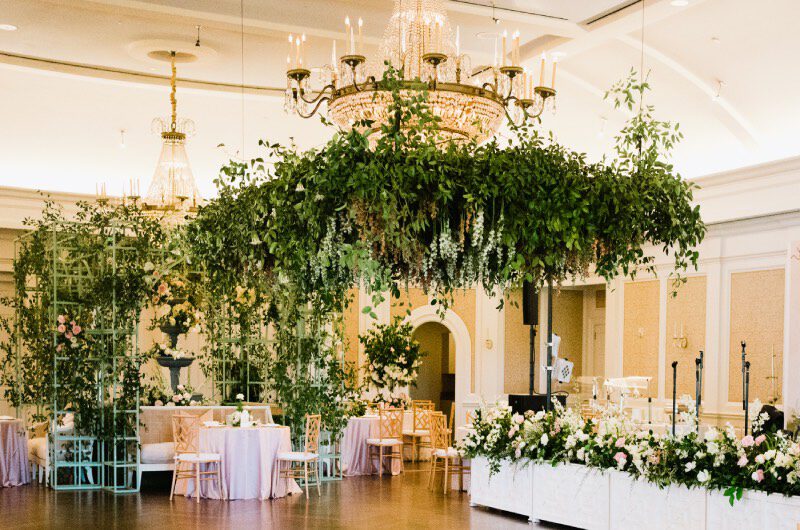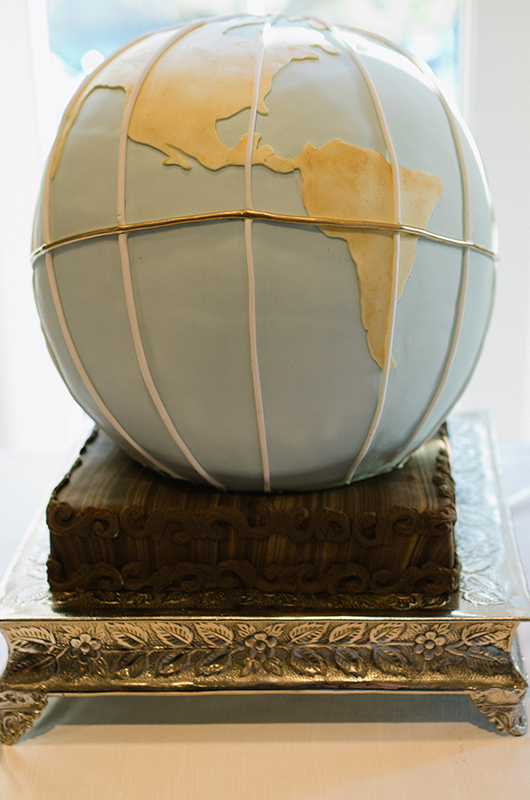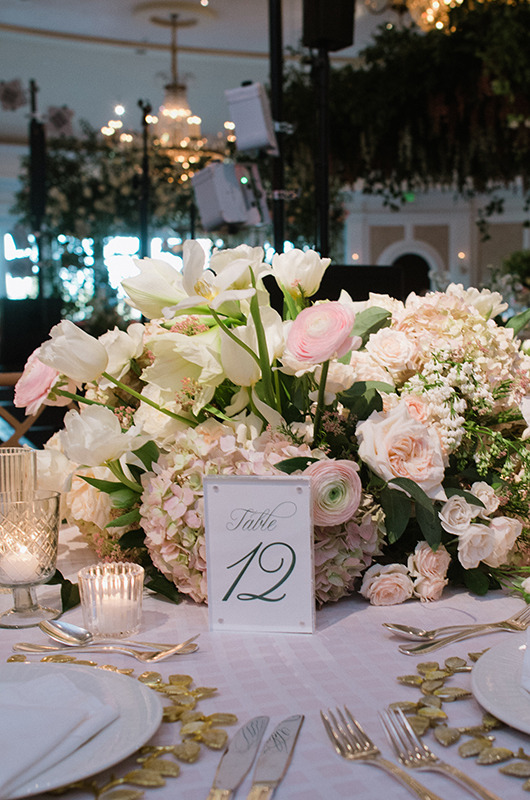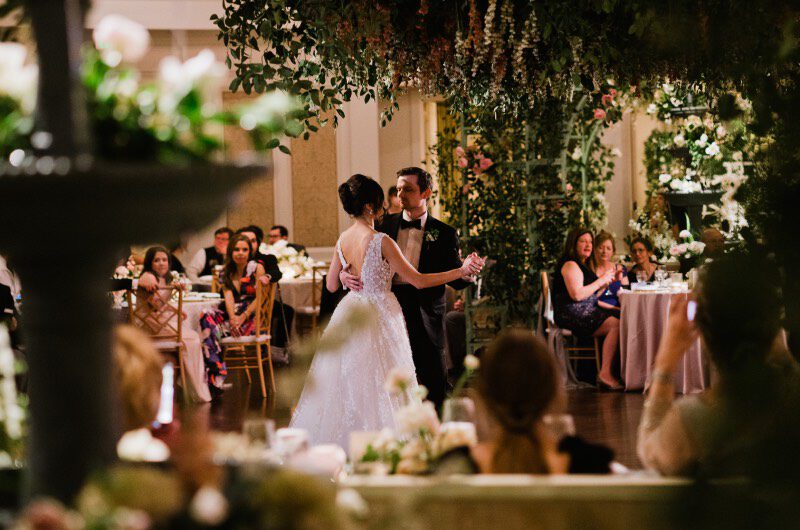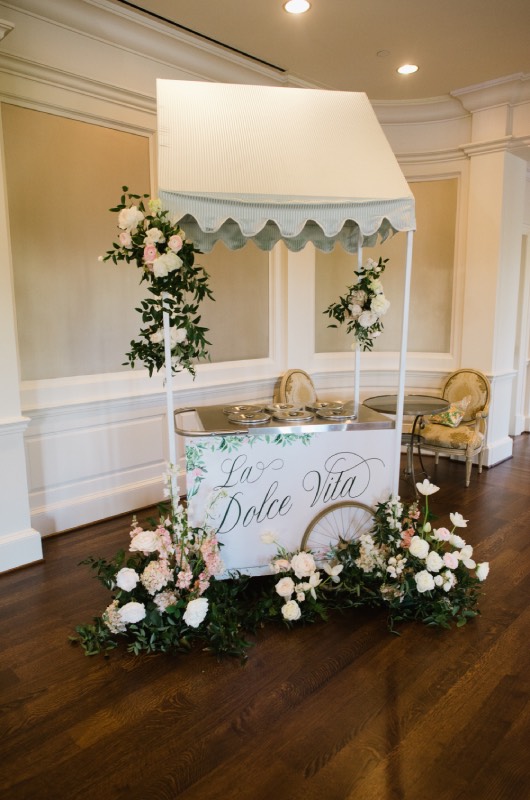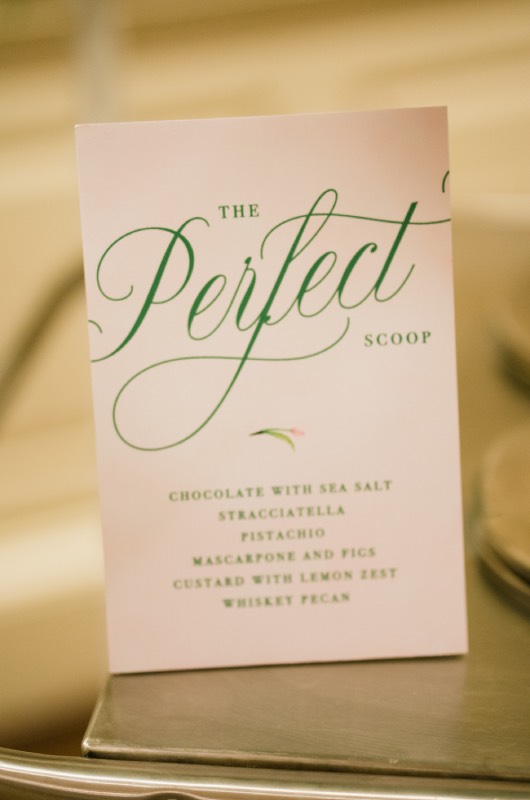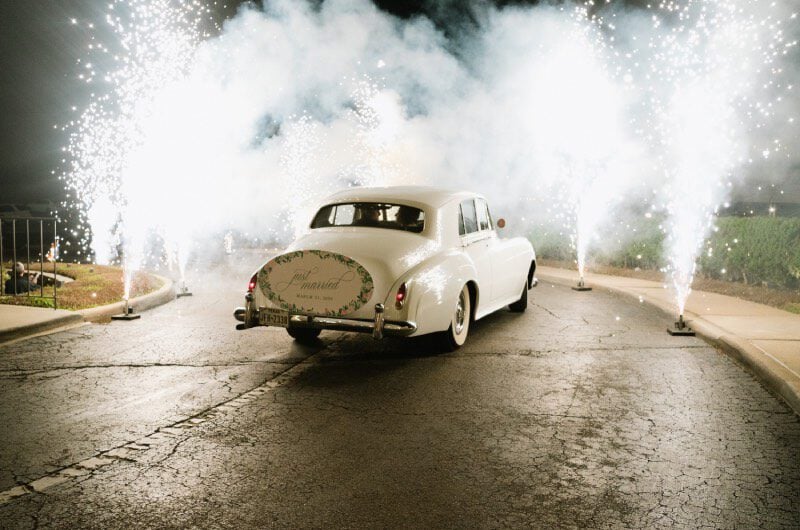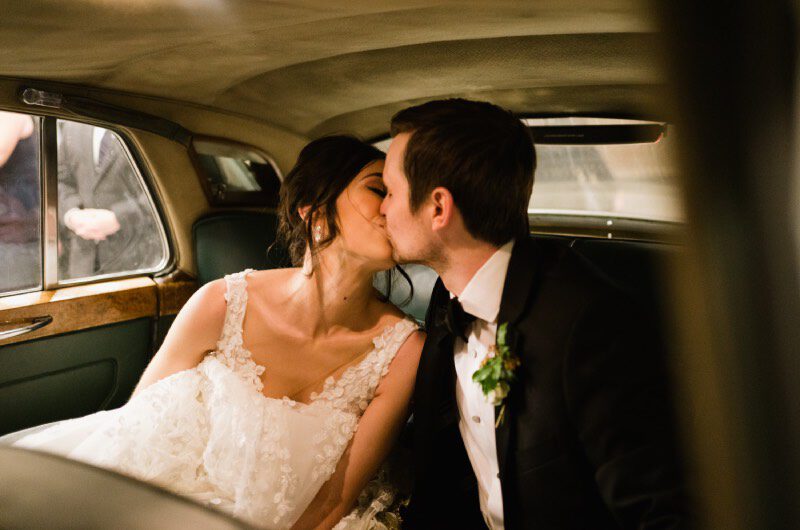 Contributing Vendors
EVENT PLANNER
PHOTOGRAPHER
VIDEOGRAPHER
CEREMONY VENUE 
West University Baptist Church
RECEPTION VENUE & CATERER
FLORIST
INVITATIONS
GOWN
BRIDAL SHOES
TUX
ENGAGEMENT RING & WEDDING BANDS
BRIDESMAID DRESSES
HAIRSTYLIST
MAKEUP ARTIST
CEREMONY MUSIC
RENTALS & DECOR
TABLETOP
RECEPTION BAND
WEDDING & GROOM'S CAKE
GELATO
TRANSPORTATION