Darcy Kircher & Craig Heim
Mossy Autumn Soirée with Nautical Nods
Married
Oct 29, 2022
Jacksonville , Florida
Photo Credit
Tabitha Baldwin
---
Style Guide
Color Palette
Style
Nautical
Season
Fall
---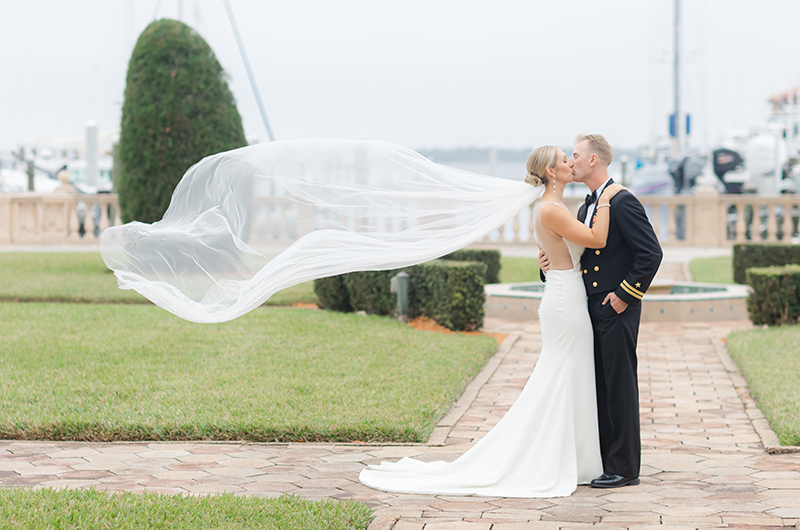 The Proposal
In conjunction with each other's company, the two things Darcy and Craig enjoy most are tasty foods and weekend dinner dates, both of which Craig incorporated into his surprise proposal one evening in late June. On what appeared to be any other Friday night, Craig suggested that the two have dinner at Coop 303, one of their favorite dining spots. While Craig's expression gave nothing away, his attire–dress pants in the 90-degree Florida heat–caused Darcy to raise an eyebrow, but she didn't dwell on it. Following the meal, the couple went for a romantic walk on Neptune Beach, where Craig got down on one knee and popped the question! The next morning, Darcy planned to meet her family in Hilton Head for their annual family vacation, only to discover that Craig had coordinated a surprise engagement party in Harbour Town with Darcy's whole family present to celebrate their announcement.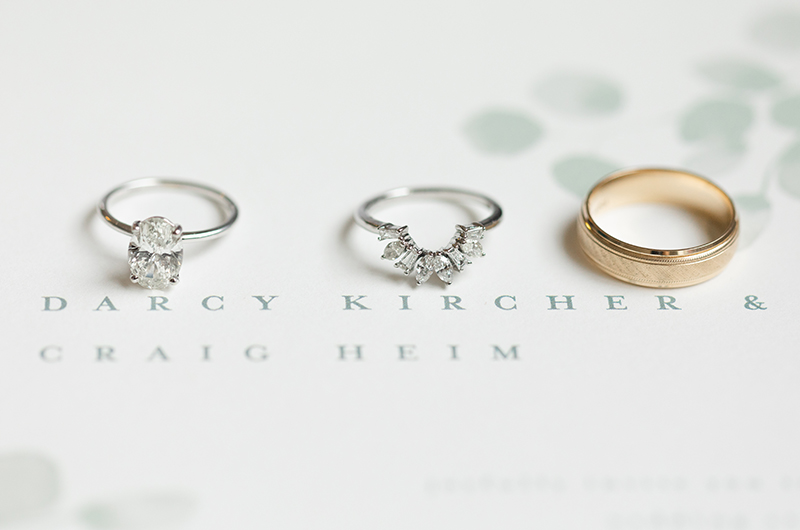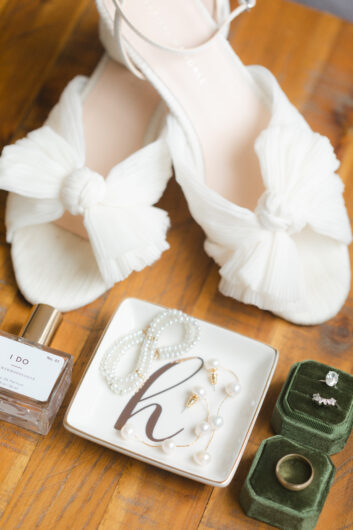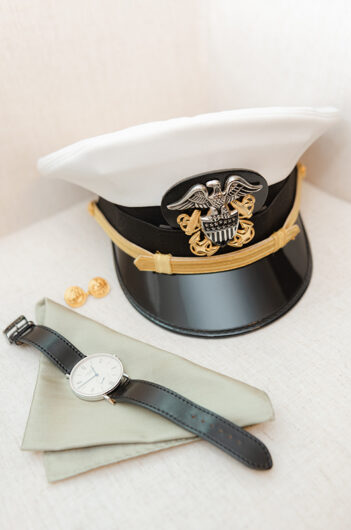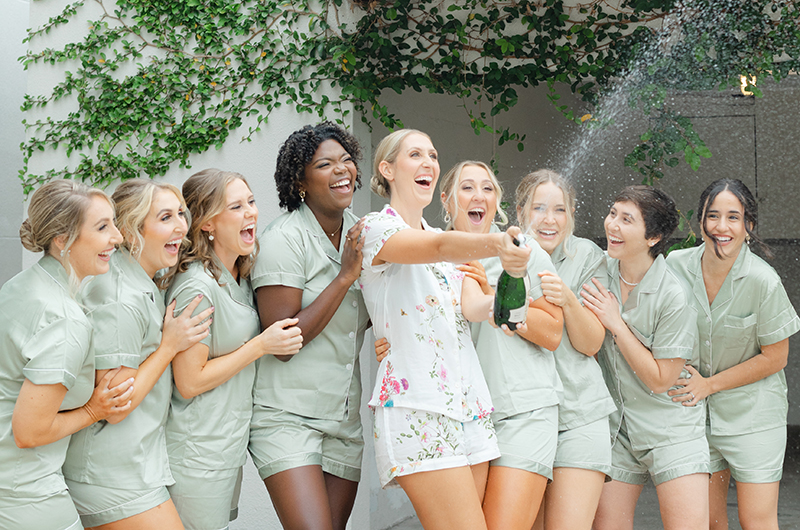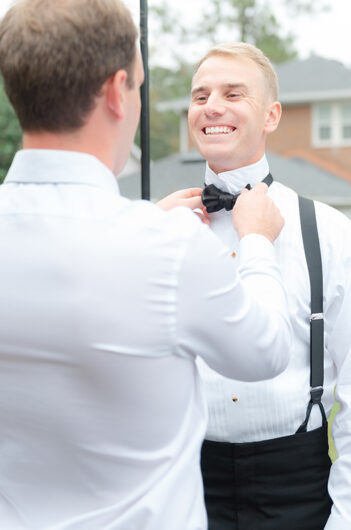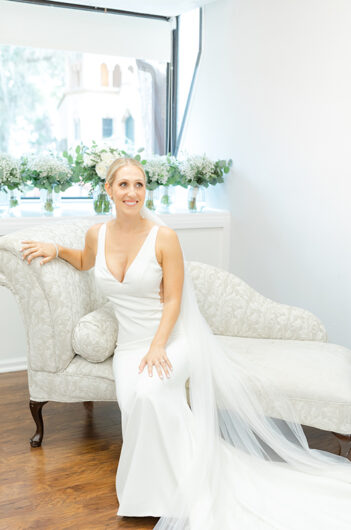 In Preparation
Craig and Darcy were initially torn as to where to host their big day. As most of the couple's friends and family live in Ohio, Craig and Darcy considered having their wedding in Cincinnati. Darcy also suggested Hilton Head, South Carolina, where her family spends summer vacations. However, the couple felt settled into their new life in Jacksonville and thought this wedding could be the perfect opportunity for their loved ones to experience an autumn in Florida. While they toured several venues in Jacksonville, the Epping Forest Yacht Club, with its majestic oak trees and all-enveloping Spanish moss, spoke most to the couple, paying homage to Craig's life as a Navy lieutenant and providing their guests with cooling shade from the Florida sun.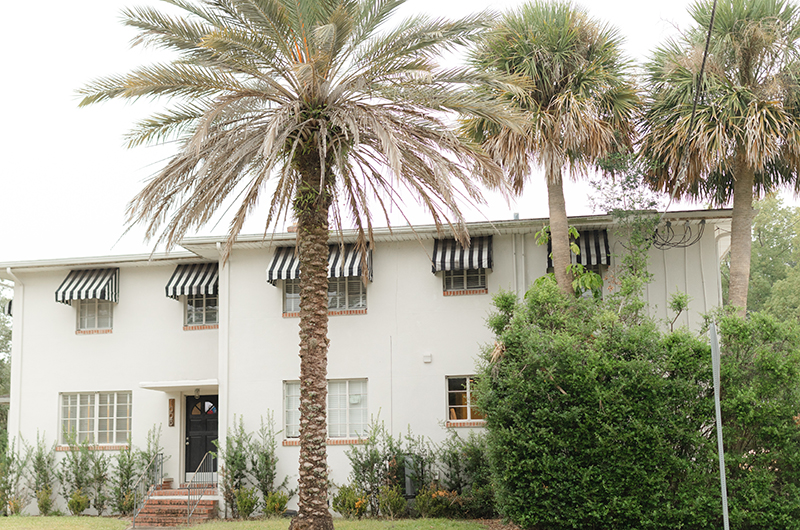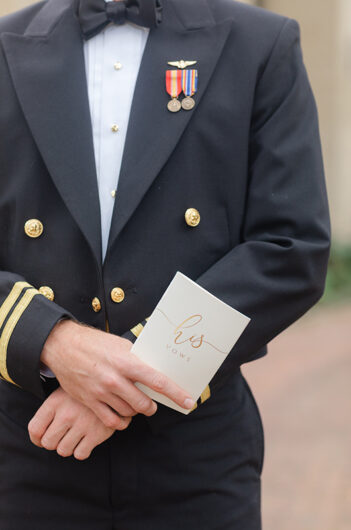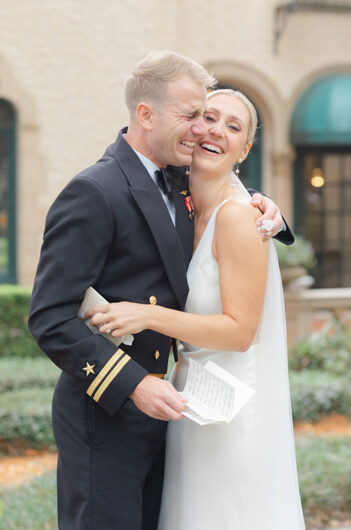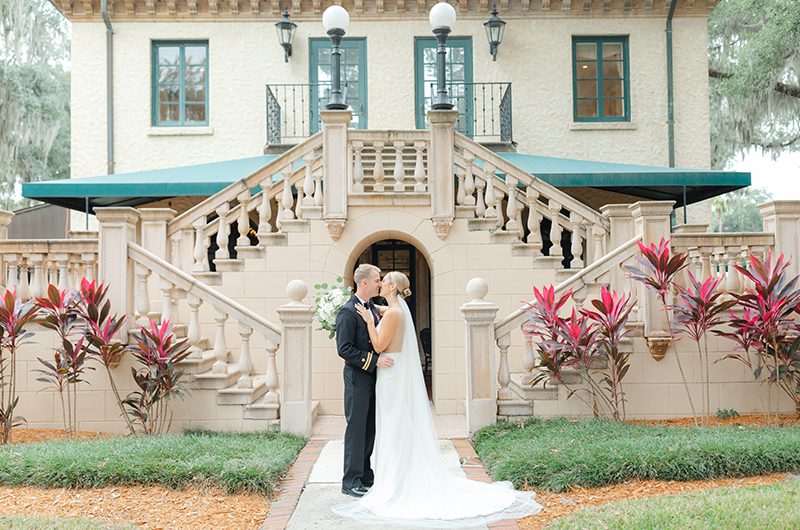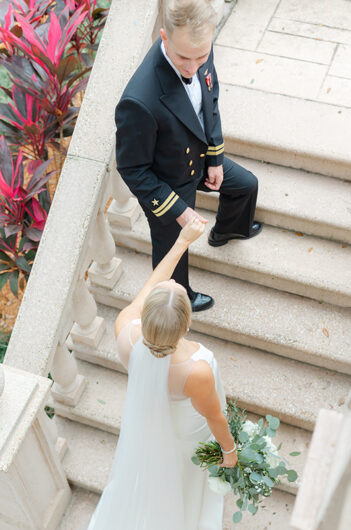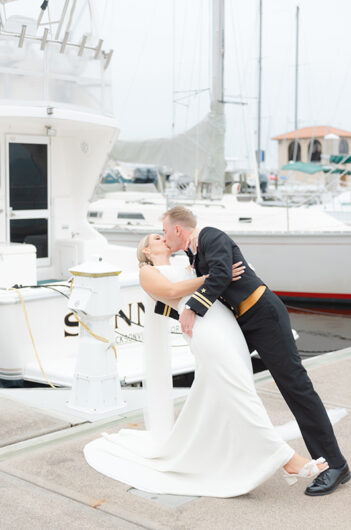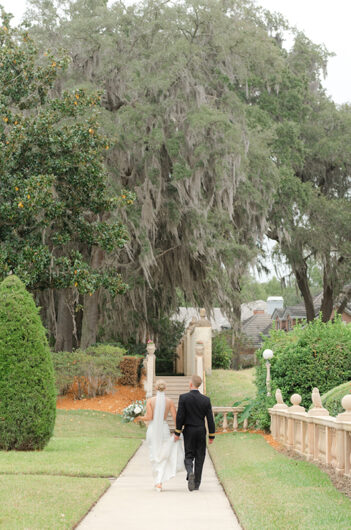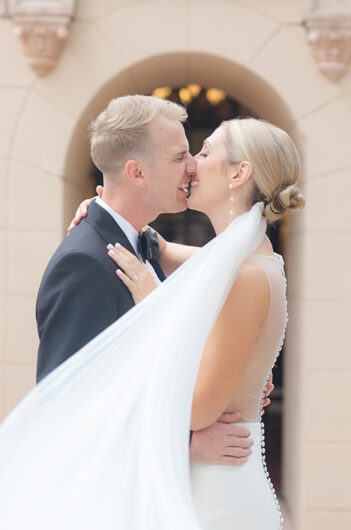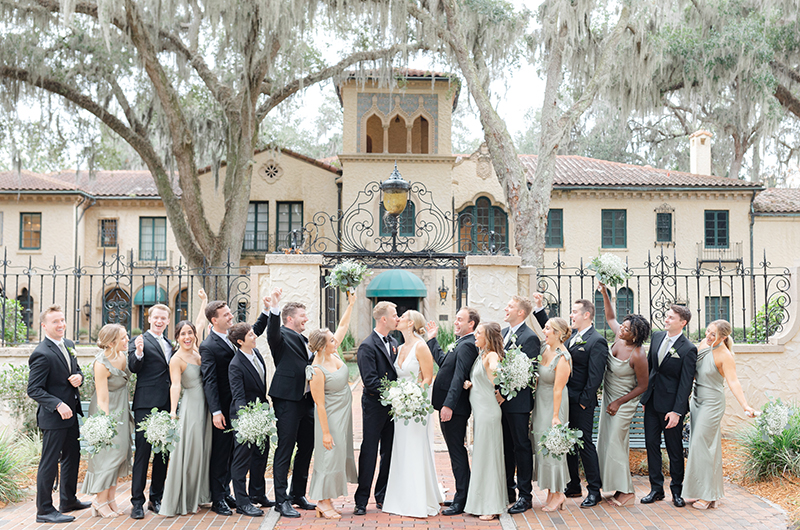 The Big Day
The fall Floridian wedding, two days shy of All Hallow's Eve, was graced with few clouds and a pleasant breeze strolling in from the marina. That morning, Darcy and her eight bridesmaids eagerly got ready at an Airbnb in San Marco, where they shared mimosas, coffee, and breakfast while they did hair and makeup. Meanwhile, the groomsmen played a round of golf and got ready at Darcy and Craig's home before heading to the venue. Once Darcy unveiled her completed look to her overjoyed bridesmaids, it was the groom's turn to see the blushing bride. Darcy and Craig shared private vows during an emotional first look full of tears and laughter. Shortly after, it was time for that long-awaited walk down the aisle.
Their officiant, Sam, led the ceremony with an intimate and heartwarming script that highlighted the bride and groom's friendship and love. Surrounded by 100+ guests who traveled from out of town to celebrate their love, Darcy and Craig were married under the beautiful oak tree at Epping Forest. The ceremony was followed by a cocktail hour, in which guests were served fresh seafood hors d'oeuvres around Epping Forest's grand fountain, which overlooks the St. Johns River. Dinner was then served, and the bride and groom shared their first dance, which included a lift that would make Patrick Swazey proud. Once the speeches, which featured a personalized video message from Megan Trainer, concluded and the cake had been cut, guests flooded the dancefloor, and lively LED foam sticks were passed around. Darcy and Craig particularly enjoyed using theirs to egg each other on while busting a groove. At the peak of the reception, there was not a single empty spot on the dance floor!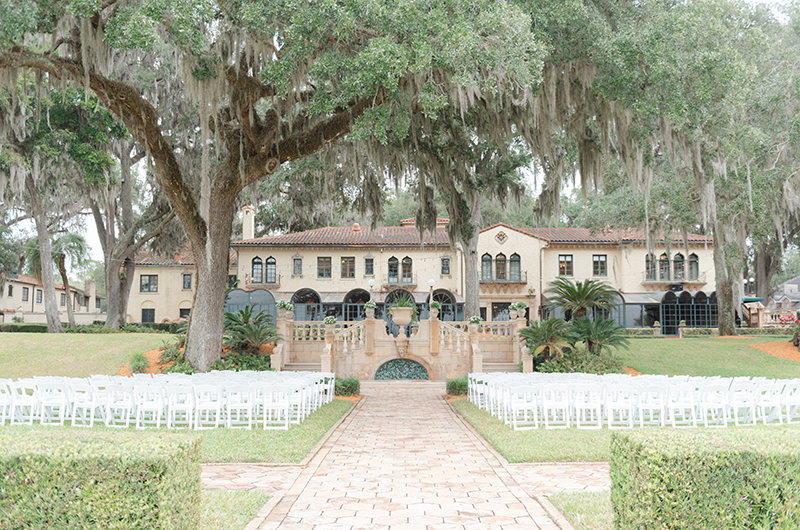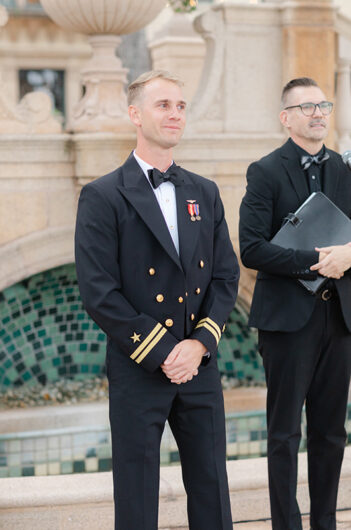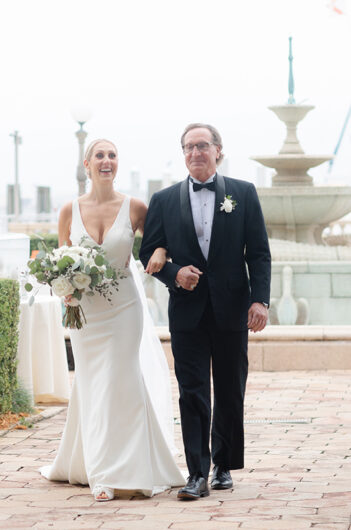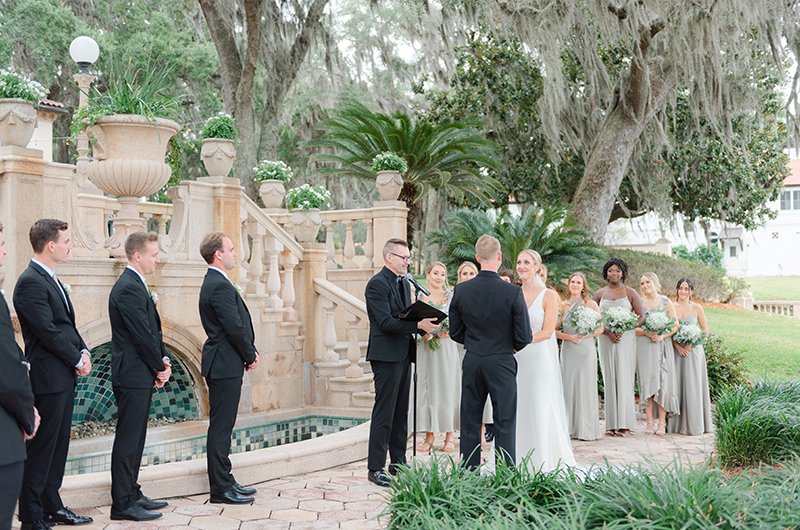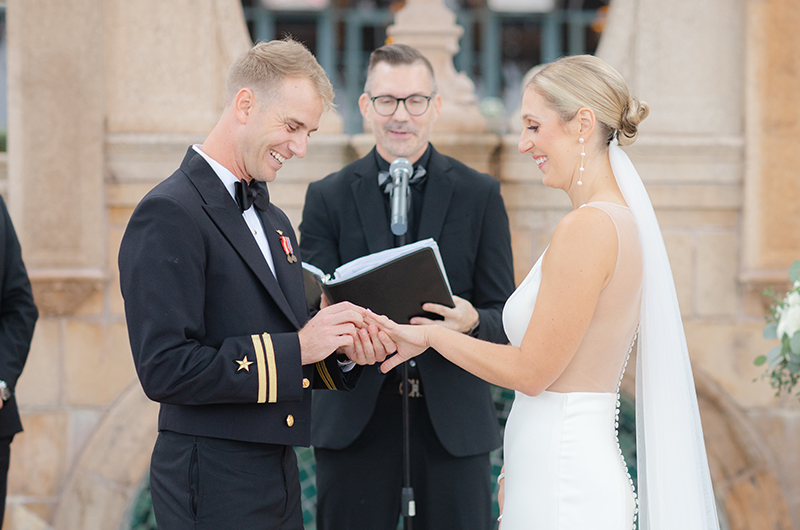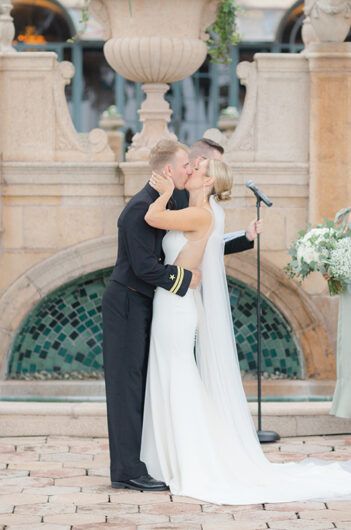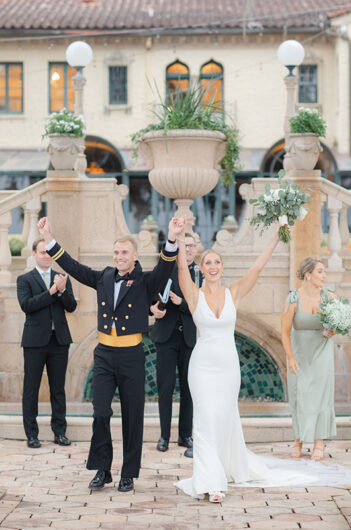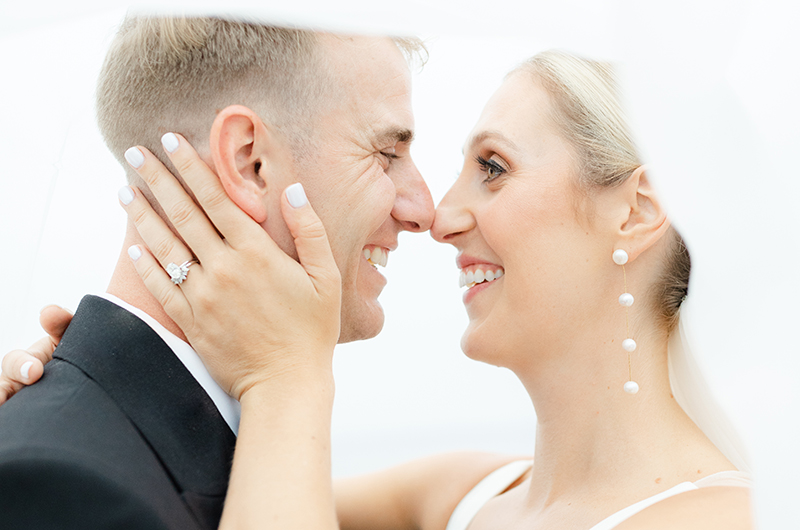 The Retreat
Following the wedding, the couple said their goodbyes to all of their out-of-town guests on Sunday and prepared for their honeymoon to Jamaica on Monday. The newlyweds spent a week in Oyster Bay, Jamaica, where they explored beaches, jumped off waterfalls, snorkeled in the crystal blue waters, and enjoyed the elegant food scene that Excellence Oyster Bay had to offer.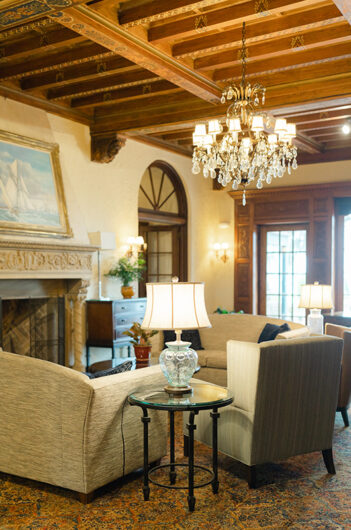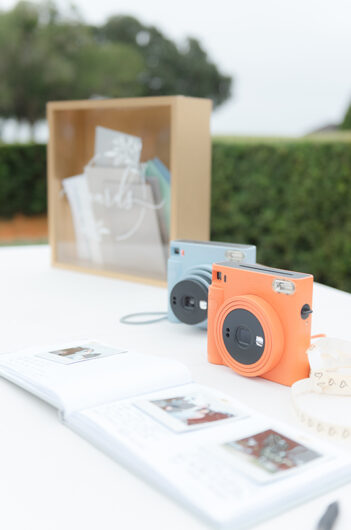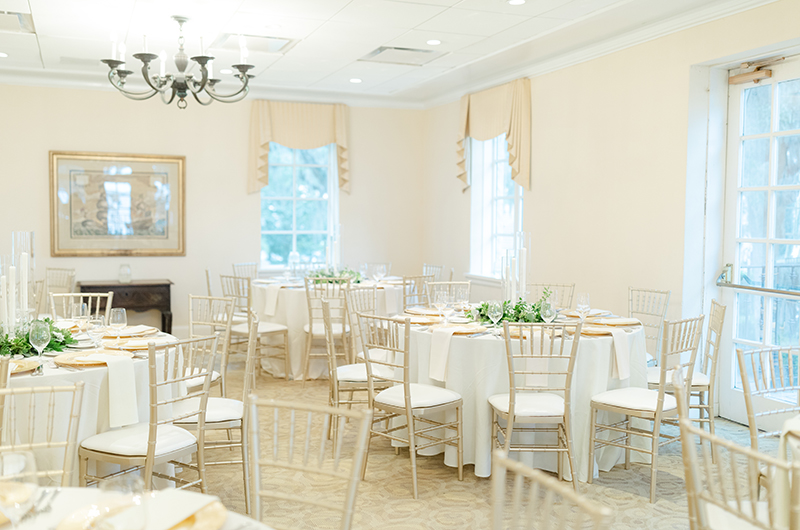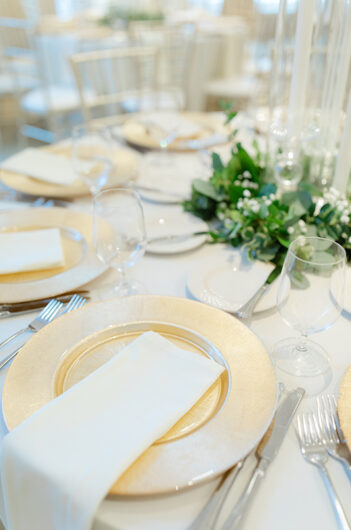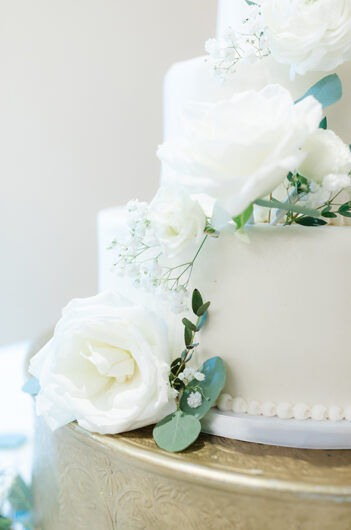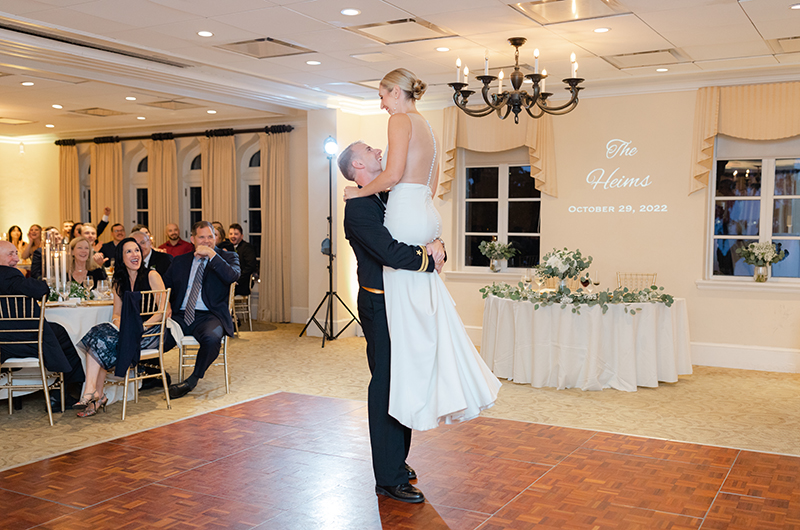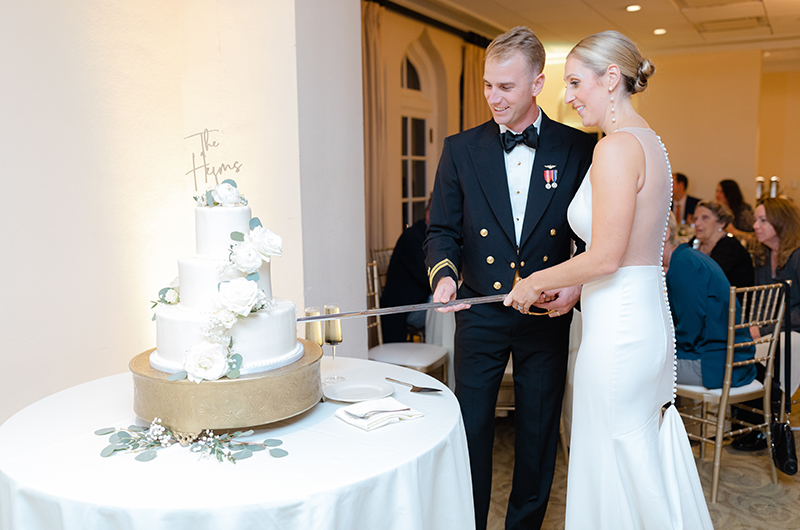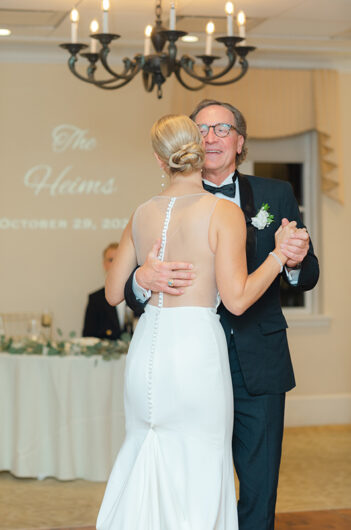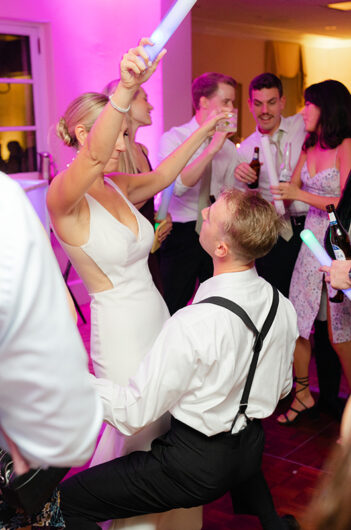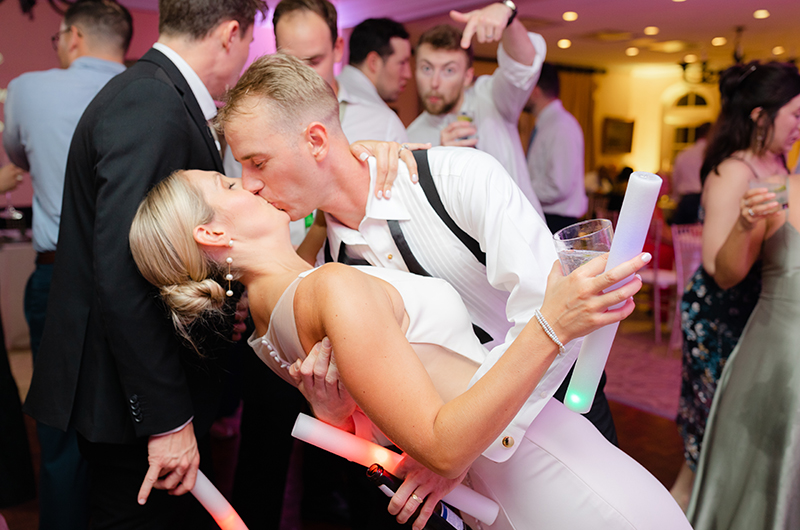 Contributing Vendors
PHOTOGRAPHER 
EVENT PLANNER
FLOWERS
VENUE & CATERER
CAKE
GOWN
BRIDAL SHOES
HAIR & MAKEUP
BRIDESMAID DRESSES
ENGAGEMENT RINGS & WEDDING BANDS
INVITATIONS
ENTERTAINMENT
TRANSPORTATION
OFFICIANT