Eloise Hamilton & Aiken Reeves
Take My Hand
Married
Sep 11, 2020
Cashiers , North Carolina
Photo Credit
Clarkie Photography
---
Style Guide
Color Palette
Style
Glamour, Rustic
Season
Fall
---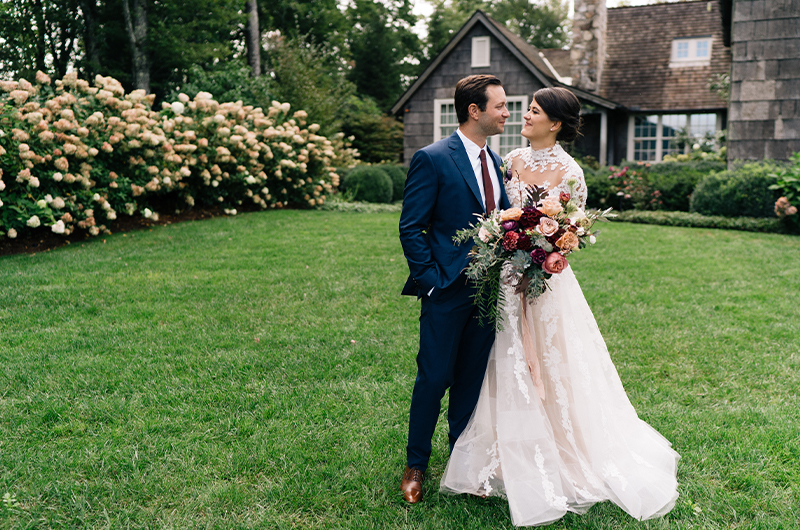 The Proposal
Eloise and Aiken met in New York City. After three years of dating, he proposed on the rooftop of Eloise's West Village apartment. Eloise suspected a proposal because Aiken was less calm and collected than usual. But after Aiken proposed and Eloise said, "I knew it!" However, Eloise had no idea what was coming next as her twin brother and his wife popped out of the bushes with a bottle of champagne to kick off the celebrations! Eloise thought it would be just the four of them that weekend, precisely like when Eloise's brother and his wife got engaged. After the proposal, they walked to one of their favorite restaurants in the West Village, where Eloise and Aiken's families were waiting. Eloise was overwhelmed by the sight of all of her loved ones. She thought that was it, but Aiken had one more trick up his sleeve. They left the restaurant to head to their favorite bar for one last drink, and Eloise was surprised to find fifty of their best friends—most of whom flew in from out of town—waiting to continue the celebrations all weekend!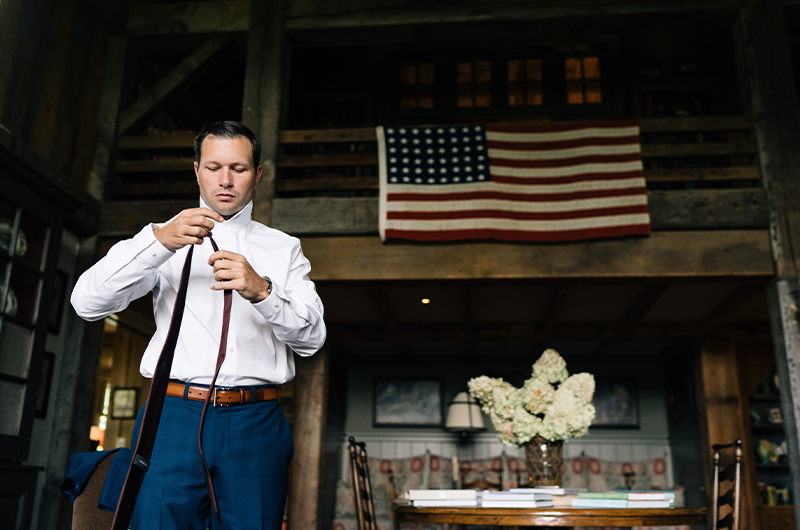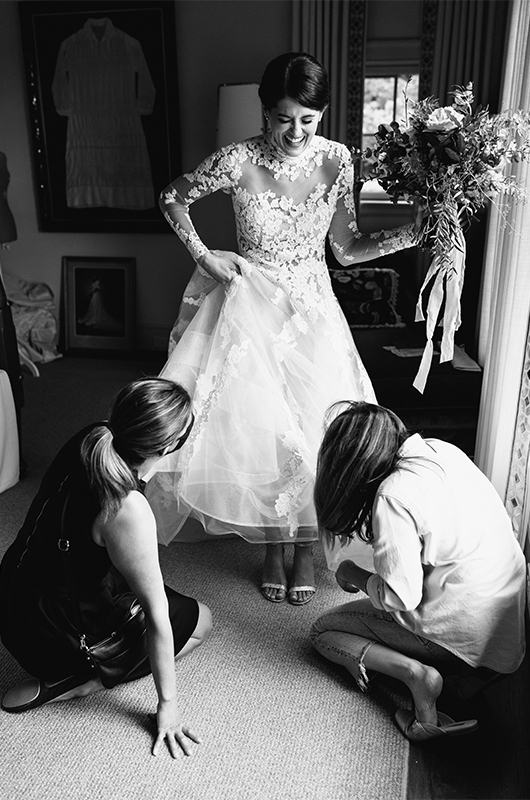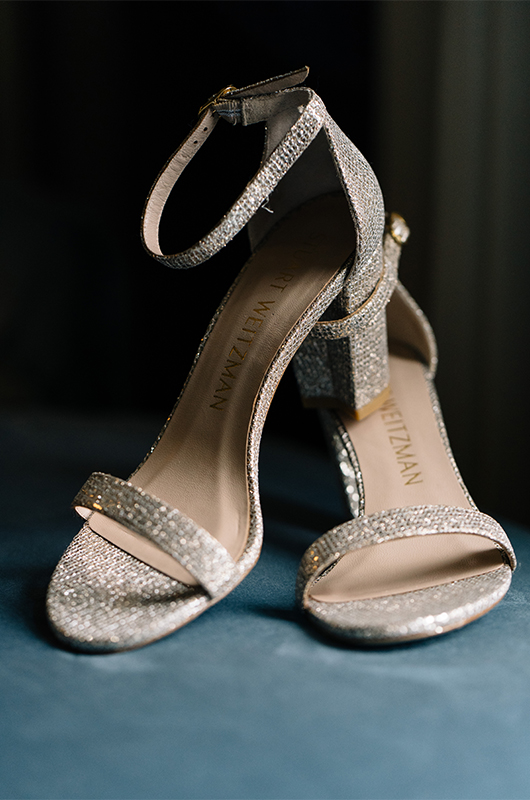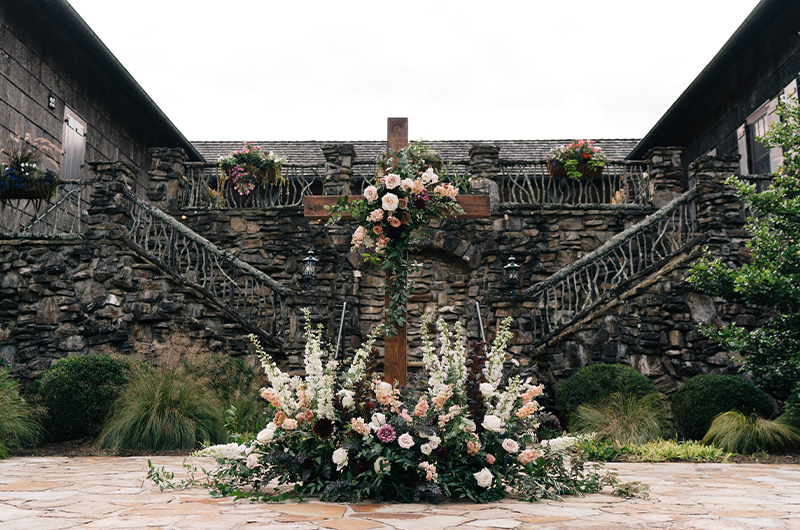 In Preparation
Due to COVID-19, Eloise and Aiken changed their original wedding plan three times. Though challenging, Eloise's mom and the wedding planner navigated the transition from a two hundred eighty person wedding with all the bells and whistles to a twenty-nine person intimate gathering.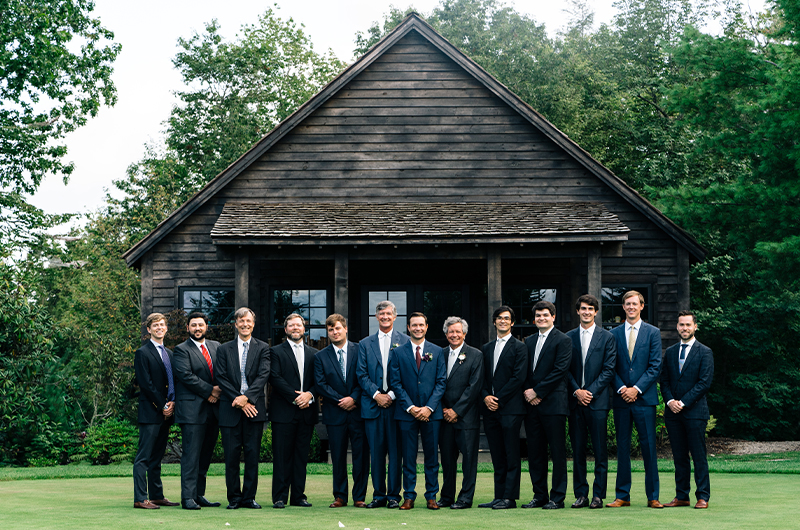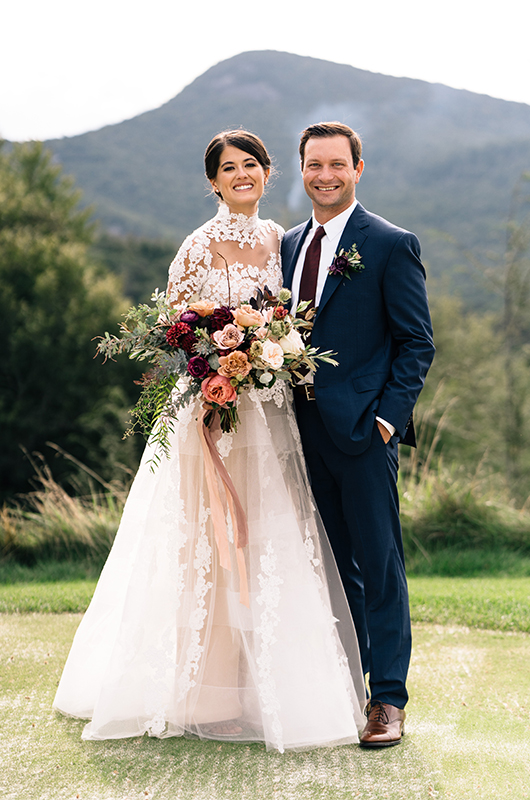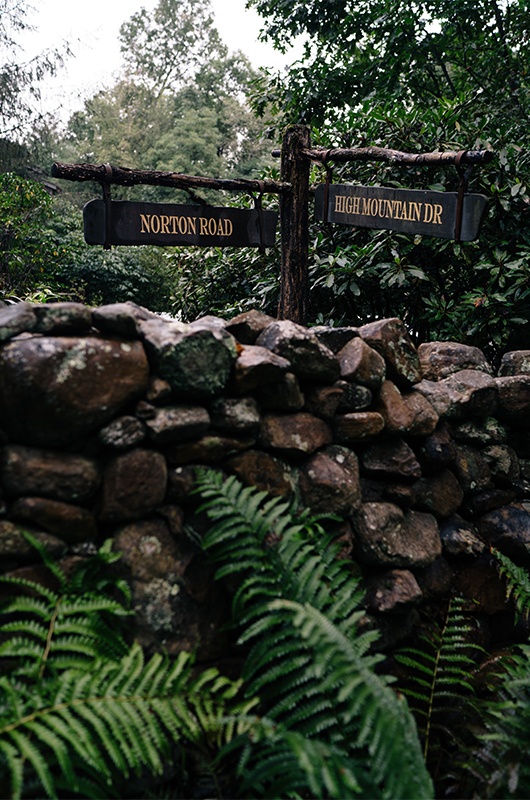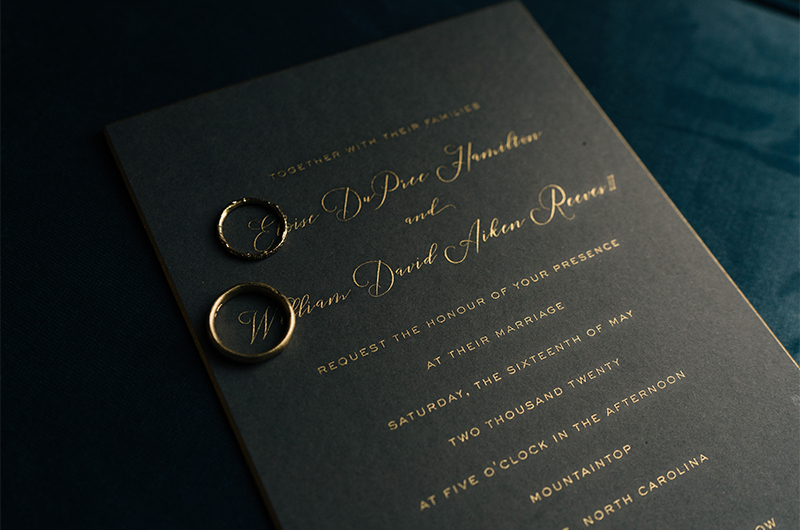 The Big Day
Eloise and Aiken moved their wedding to a Friday so their guests could explore beautiful Cashiers, North Carolina. On the day of the wedding, Eloise and Aiken chose to have a first look with a backdrop of Whiteside Mountain, a landmark in the area. After their first look, the photographer captured some of Eloise and Aiken's favorite photos while their guests made their way to Mountaintop Club for an outdoor, masked, socially-distanced ceremony. The weather was perfect. Eloise and her dad entered down a stacked stone staircase in front of family & friends. The ceremony, presided over by Eloise's hometown priest from Charlotte, North Carolina, was simple and beautiful. Afterward, everyone sipped cocktails and enjoyed appetizers under an outdoor pavilion before sitting down for a delicious four-course dinner. Their loved ones gave speeches and the newlyweds shared their first dance. They cut the cake before driving away in a decked-out golf cart. After one lap around the premises, they returned to end the night by the firepit. Eloise Hamilton and Aiken Reeves rustic glamour wedding in North Carolina was everything that the couple had imagined.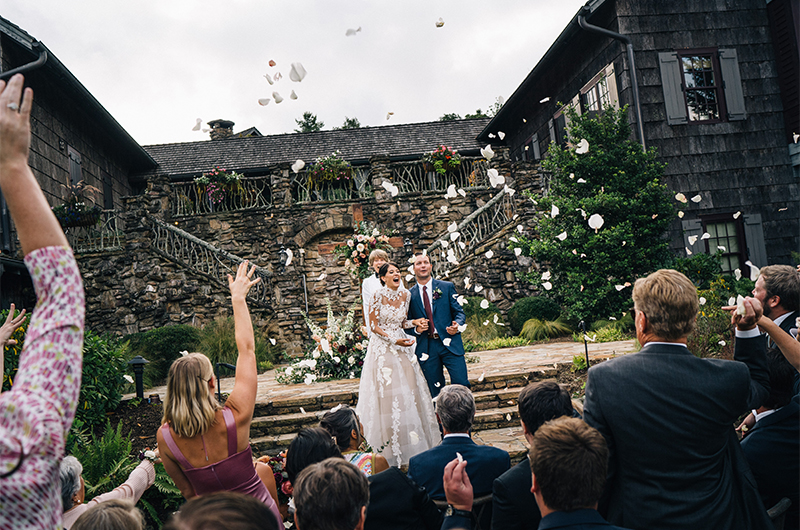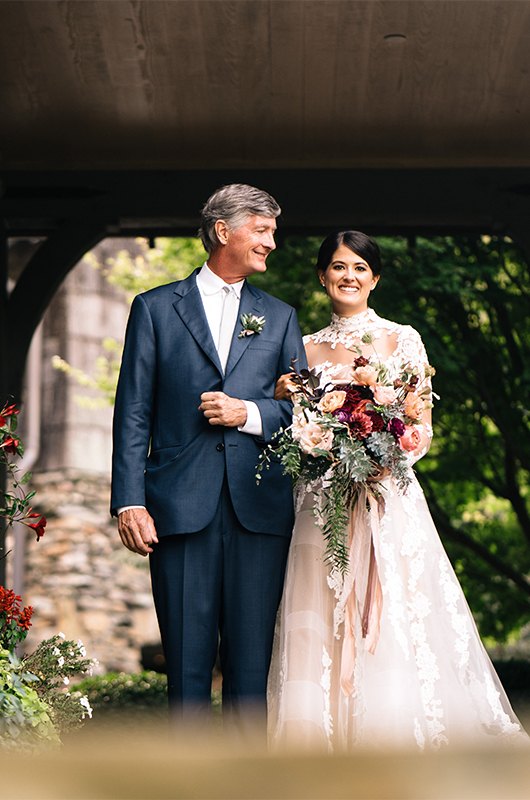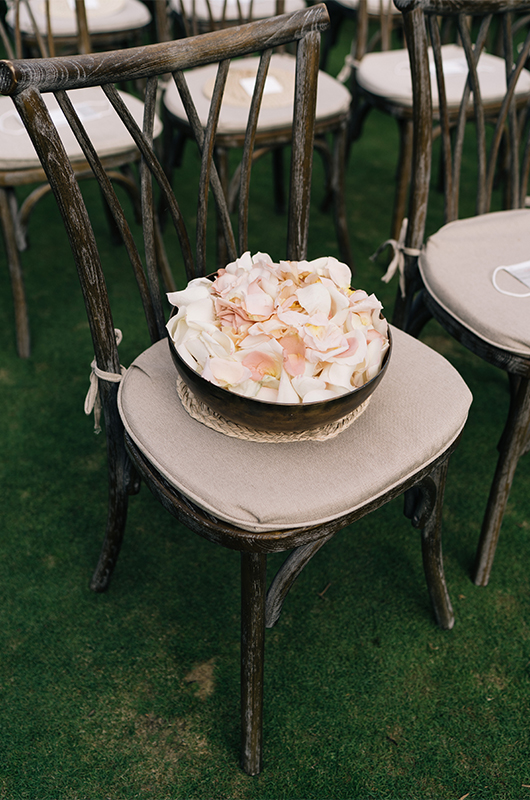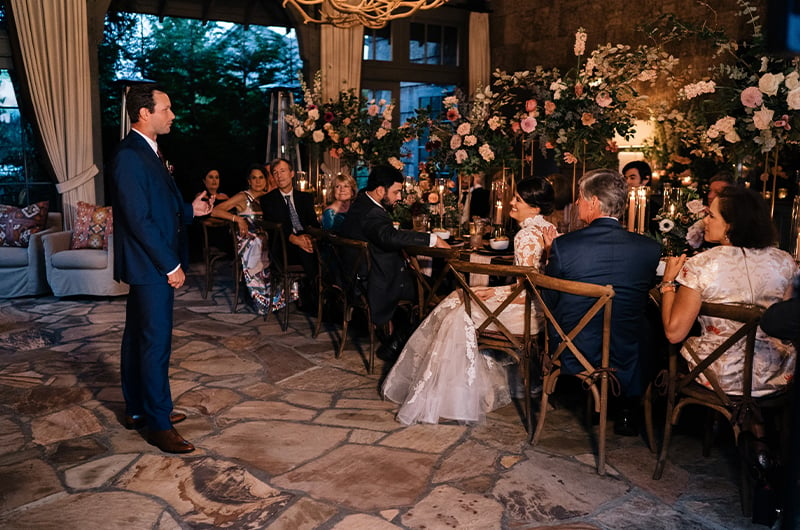 The Retreat
While Eloise and Aiken's original South Korea, Japan, and Hawaii honeymoon was cancelled, the couple still had an adventurous getaway traveling across the state of Oregon. They had a wonderful time wine tasting in the Willamette Valley, hiking in Crater Lake and exploring breweries in Hood River.