Heather Ramsey & Trent Kelley
Laid Back Coastal Flair
Married
Apr 27, 2019
Carillon Beach , Florida
Photo Credit
Hope Helmuth Photography
---
Style Guide
Color Palette
Style
Destination
Season
Spring
---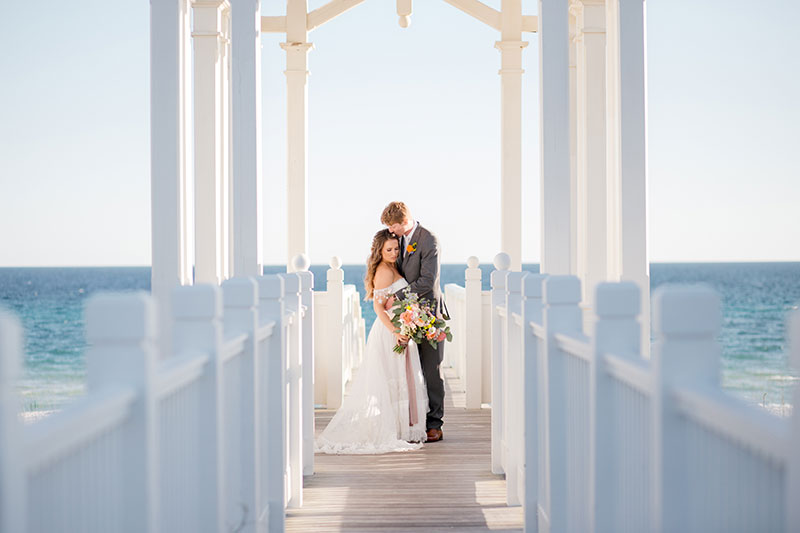 The Proposal
The proposal took place in Gatlinburg, Tennessee. I fell ill with a stomach virus the day before but I was determined to go on this weekend getaway! We stayed in the coziest cabin at the top of the mountain. I intended on enjoying some wine and soaking up the beautiful views together but instead spent the first evening getting sick. The next day we did our best to get out and explore some. Trent proposed on the sky lift on December 16, 2017 and of course I said yes! Despite the circumstances, it was a great trip and we left with so much to look forward to!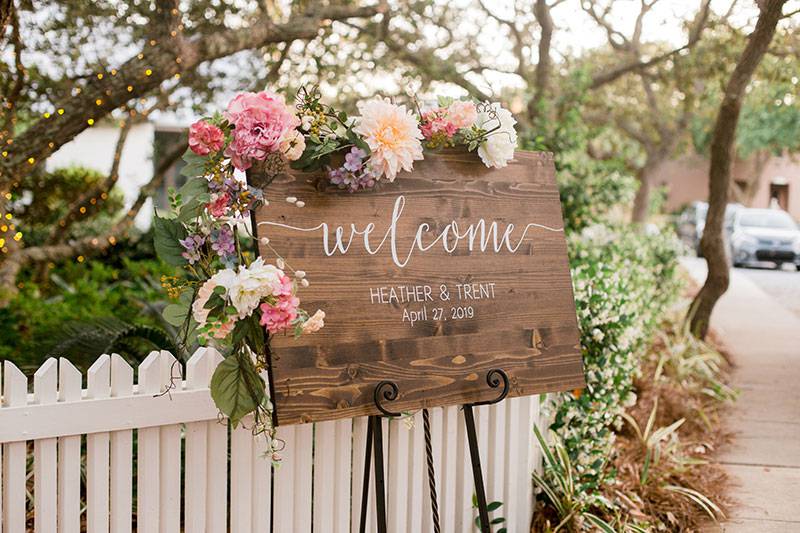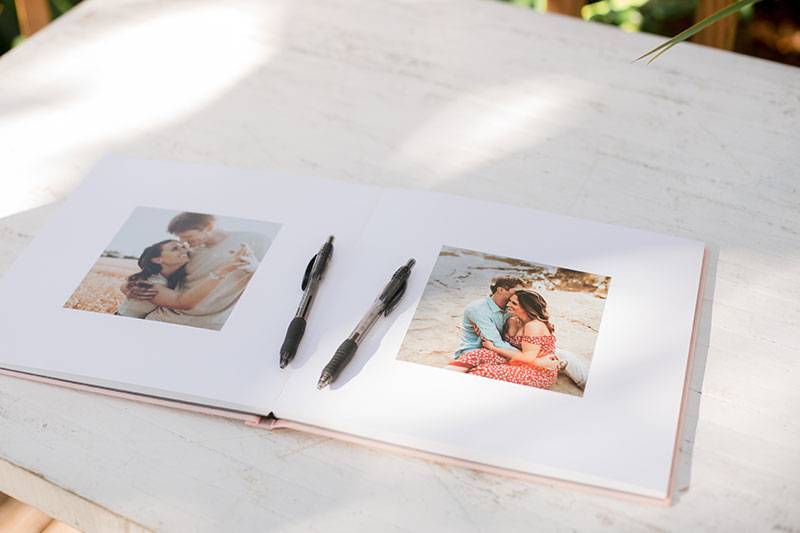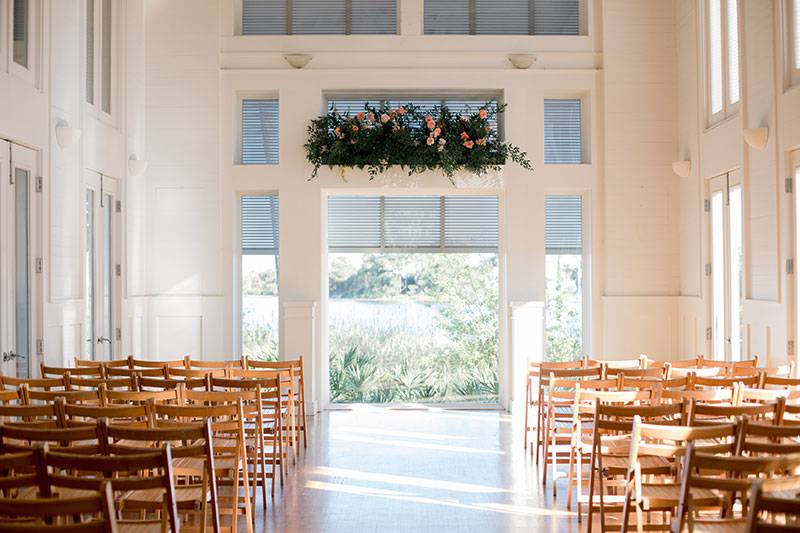 Heather Ramsey & Trent Kelley Welcome Sign
Heather Ramsey & Trent Kelley Guest Book
Heather Ramsey & Trent Kelley Ceremony Venue
In Preparation
We wanted an intimate vibe and smaller wedding so destination wedding it was! I began to look into venues in Florida and realized it would be difficult to plan a wedding with no intentions of visiting the area before. I came across A Wedding Collection and saw Renee offered all inclusive packages that were still customizable. Being rather indecisive, I liked having a few options to choose from but also having the freedom to incorporate my own ideas. We emailed back and forth for a year planning the magical day. I really enjoyed the entire planning process!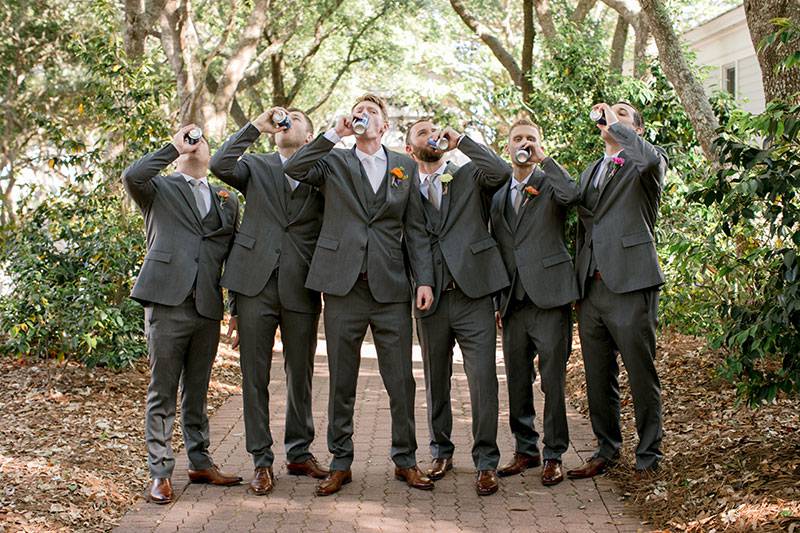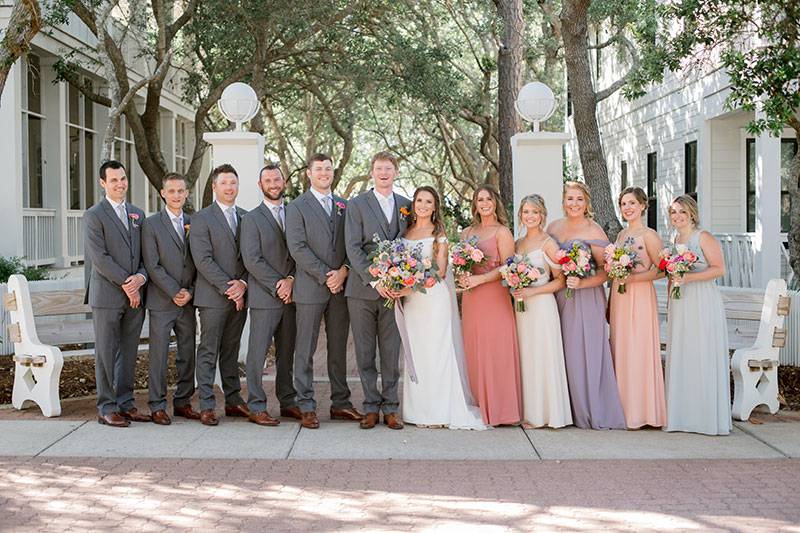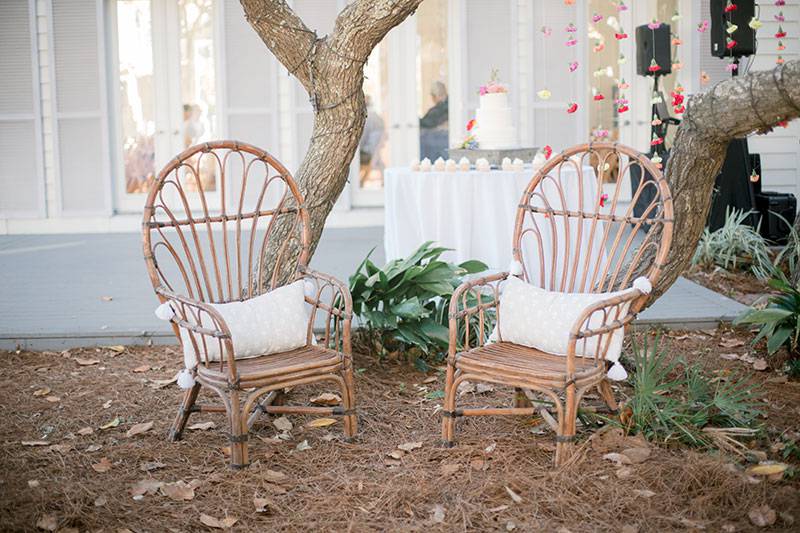 Heather Ramsey & Trent Kelley Groomsmen
Heather Ramsey & Trent Kelley Wedding Party
Heather Ramsey & Trent Kelley Willow Chairs
The Big Day
I wish we could live our wedding day over and over! We spent the day getting ready with our friend and family before the festivities began. I was much more nervous than I anticipated but felt better once I saw Trent. The ceremony was short and sweet and the reception was prefect! We were so pleased with the venue and the wedding planners were on it. We were also blessed with perfect weather. Everyone enjoyed themselves while celebrating our love! It was our dream wedding and we wouldn't have changed a single thing.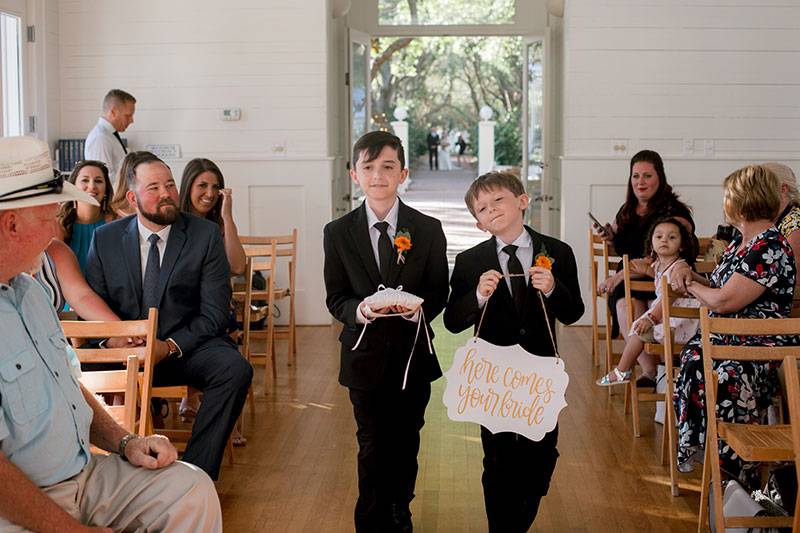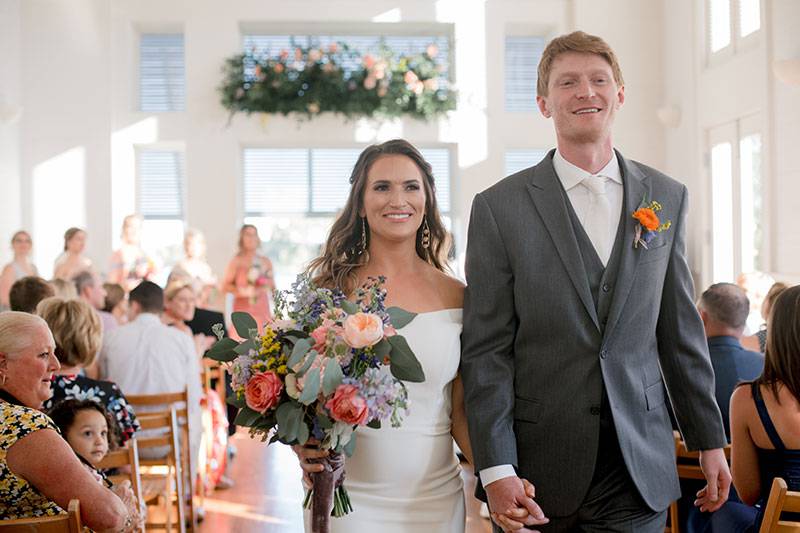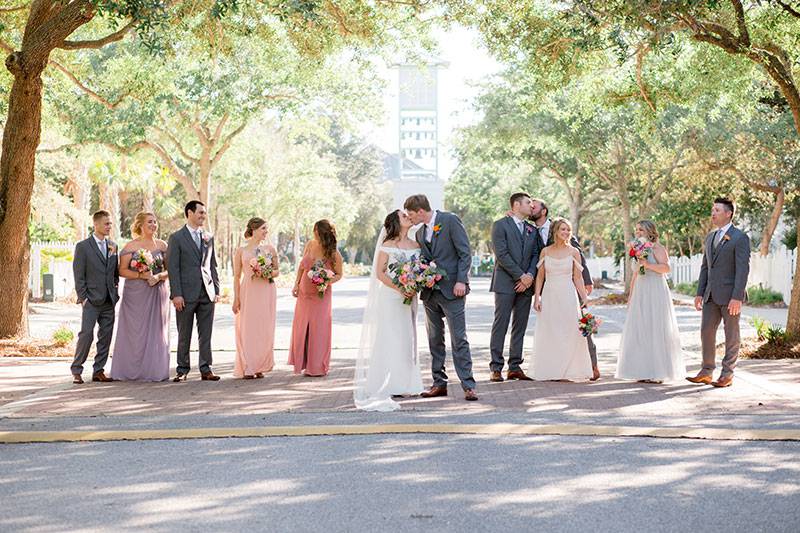 Heather Ramsey & Trent Kelley Ring Bearers
Heather Ramsey & Trent Kelley Walking Down Aisle
Heather Ramsey & Trent Kelley Wedding Party 2
The Retreat
We opted to take our honeymoon later since we were already traveling for the wedding. We are going to Kauai and Maui this October! I have been to the islands a few times and Trent has never been. He is more of a beach goer and I am more of an explorer so we'll be doing a mix of both. I can't wait to share this experience with him. We'll be there for his birthday as well which makes it that much sweeter! We are so excited for our adventure on the beautiful islands!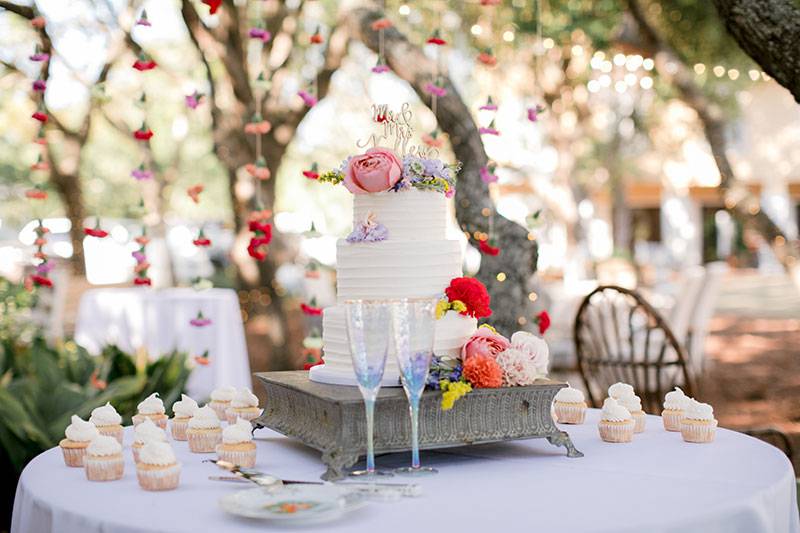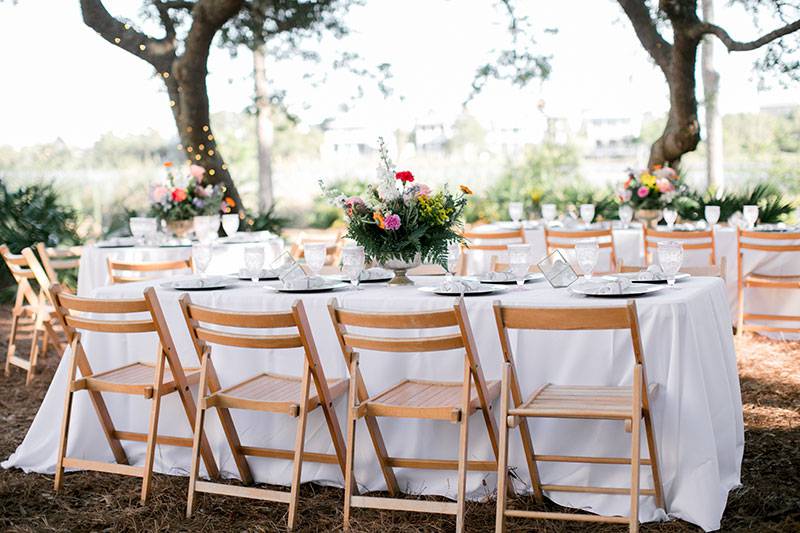 Heather Ramsey & Trent Kelley Wedding Cake
Heather Ramsey & Trent Kelley Reception Setup
Contributing Vendors
PHOTOGRAPHER
Hope Helmuth Photography
EVENT PLANNER
A Wedding Collection
VENUE
Carillon Weddings ® at Carillon Beach
FLORIST
Supposey
CATERER
Culinary Productions Inc.
CAKE
Sweet for Sirten
INVITATIONS
Minted
GOWN
Grace Loves Lace
RENTALS & DECOR
A Wedding Collection
Destin Wedding Linens
ENTERTAINMENT
Scott with DJ 30-A