Katelyn Frost & Brian Joseph
When Time Stood Still
Married
Apr 1, 2017
White Castle , Louisiana
Photo Credit
Jacqueline Dallimore
---
Style Guide
Color Palette
Style
Formal, Glamour
Season
Spring
---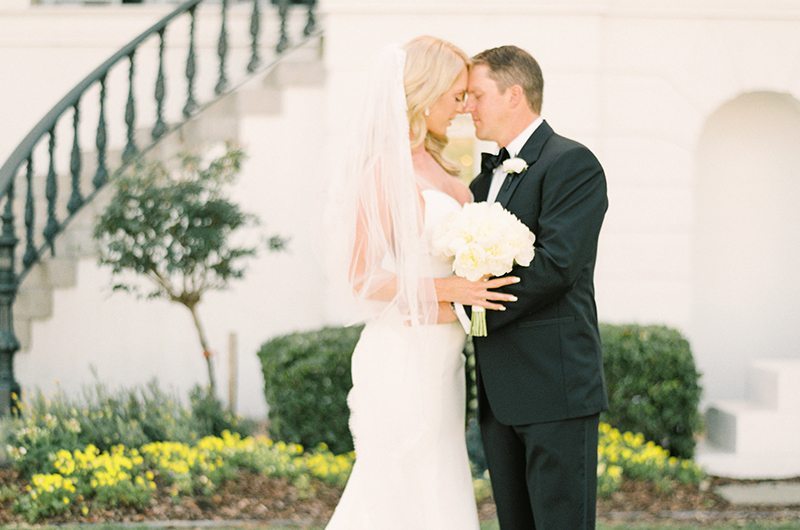 The First Encounter
Brian proposed on my 28th birthday in Charleston, South Carolina. He had taken me to Battery Park, we drove around and he wanted to watch the sunset, but it was overcast and windy so I was very confused. We walked out to the park under the big oak trees, he started talking funny, being sentimental (I thought he was being a weirdo) and sure enough he got down on one knee and asked me to be his wife. Of course, I said, "Yes," but I was thrown off because it was the last thing I had ever expected to happen at that time in my life.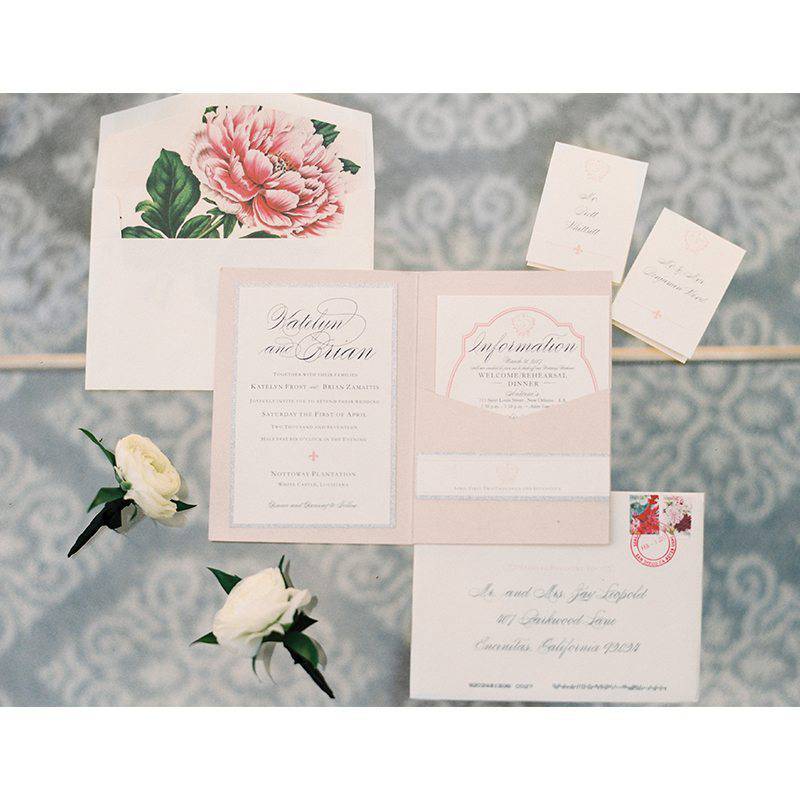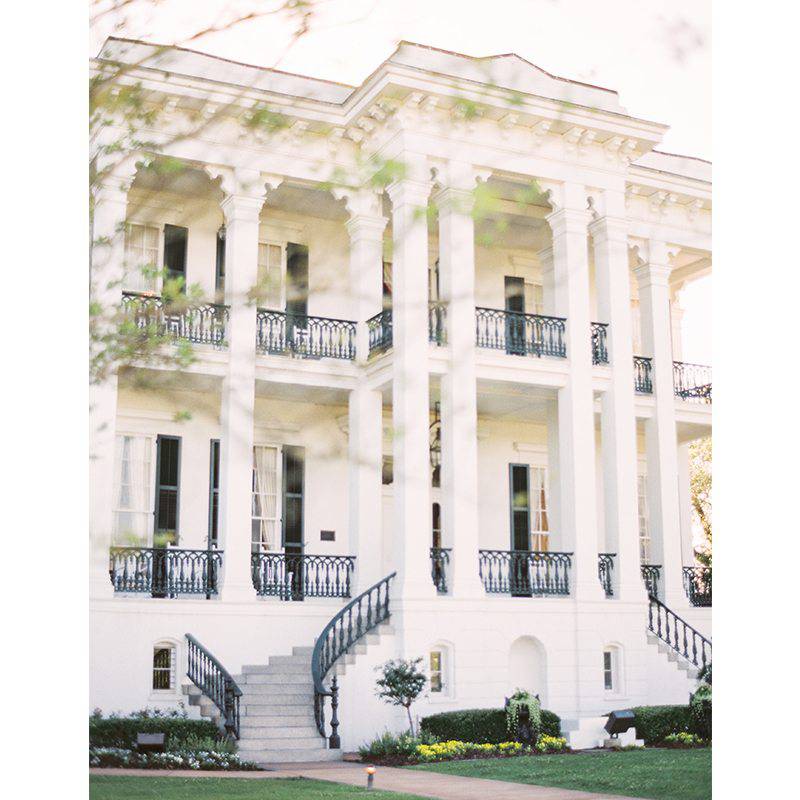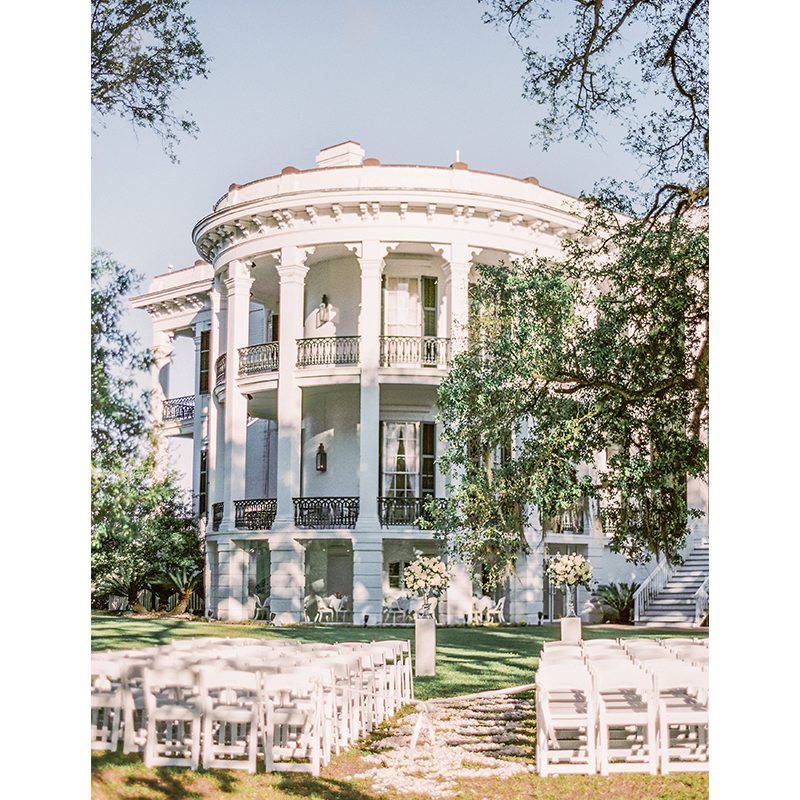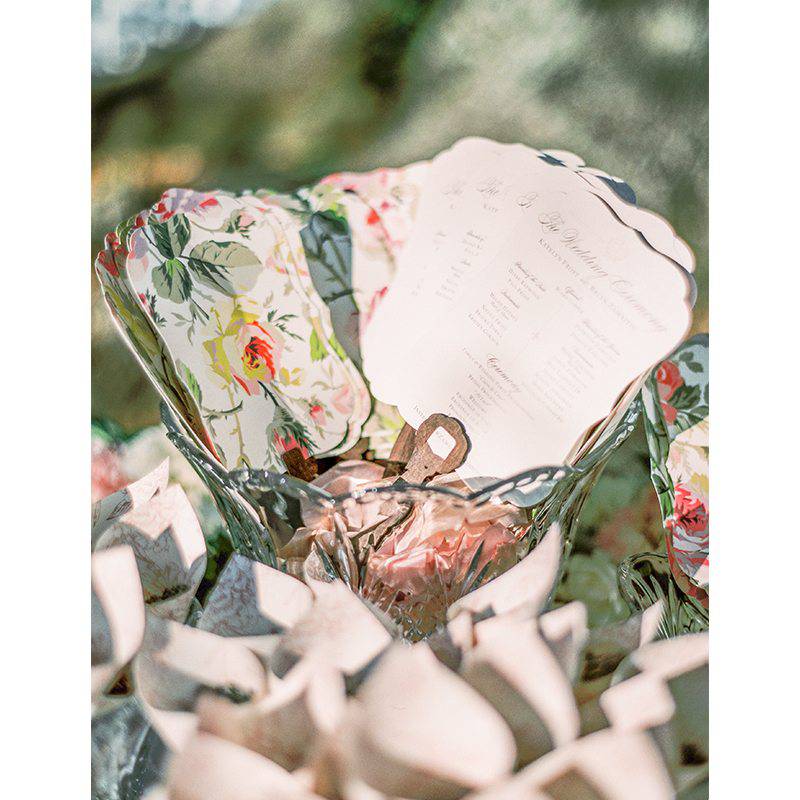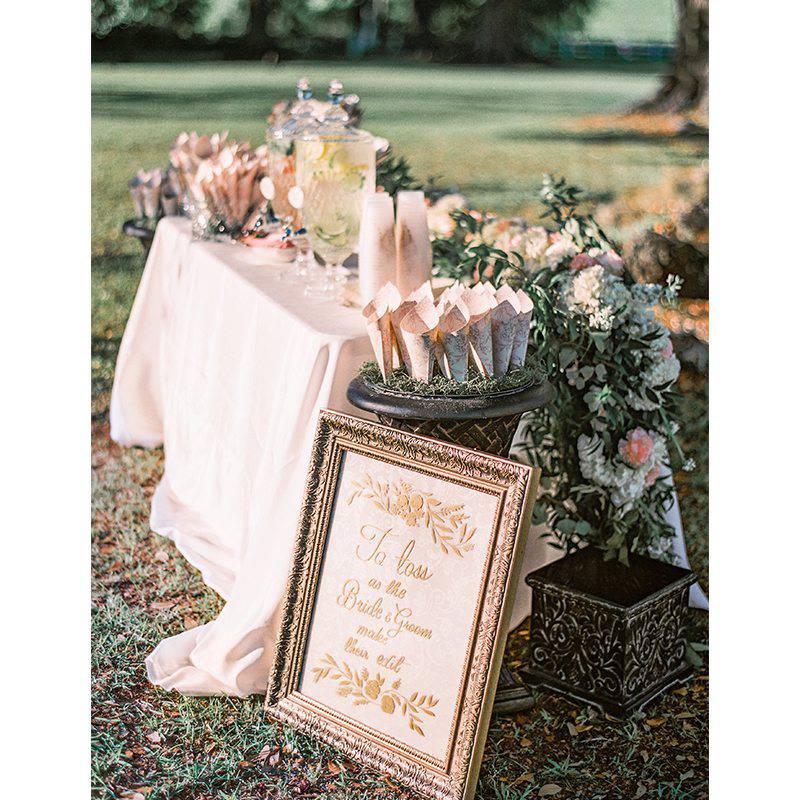 Frost Joseph Real Wedding Proposal
Frost Joseph Real Wedding Venue
Frost Joseph Real Wedding Big Day
Frost Joseph Real Wedding Fans
Frost Joseph Real Wedding Table
In Preparation
We selected Nottoway Plantation for our venue because it is a place where time stands still, where Southern charm still holds sway and the perfect location for a sophisticated, elegant, classic Southern celebration. I wanted our guests to be surrounded by Southern hospitality from the moment they arrive to the moment they left. Thank goodness for Belinda and the Blue Gardenia Events team. It was the most amazing preparation; I literally had nothing to worry about. It was everything I ever wanted and dreamt of. I didn't have a care in the world throughout the entire process. Absolutely the easiest process ever, especially, being located so far away in California!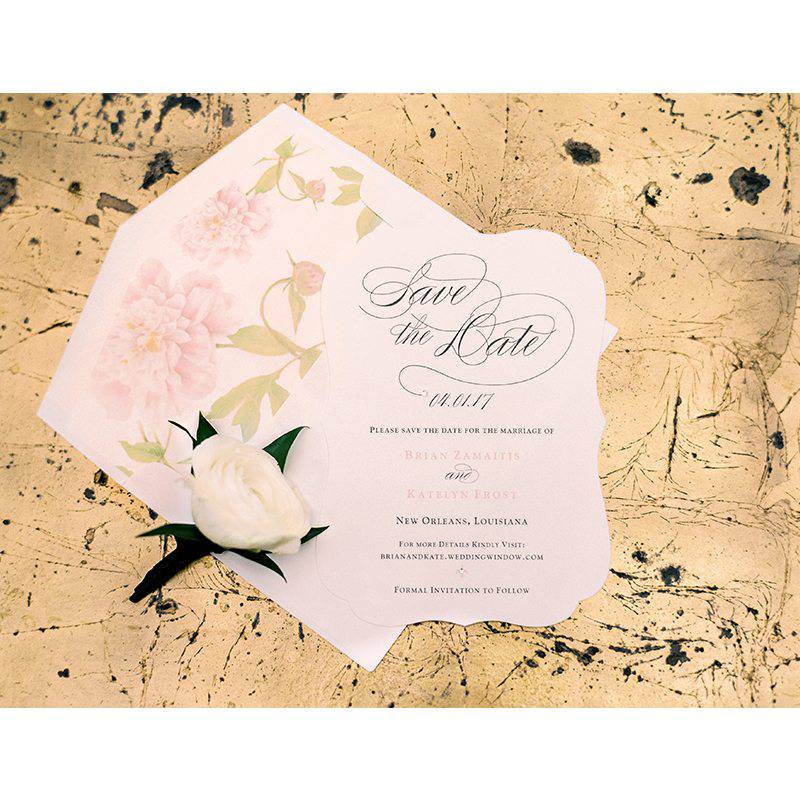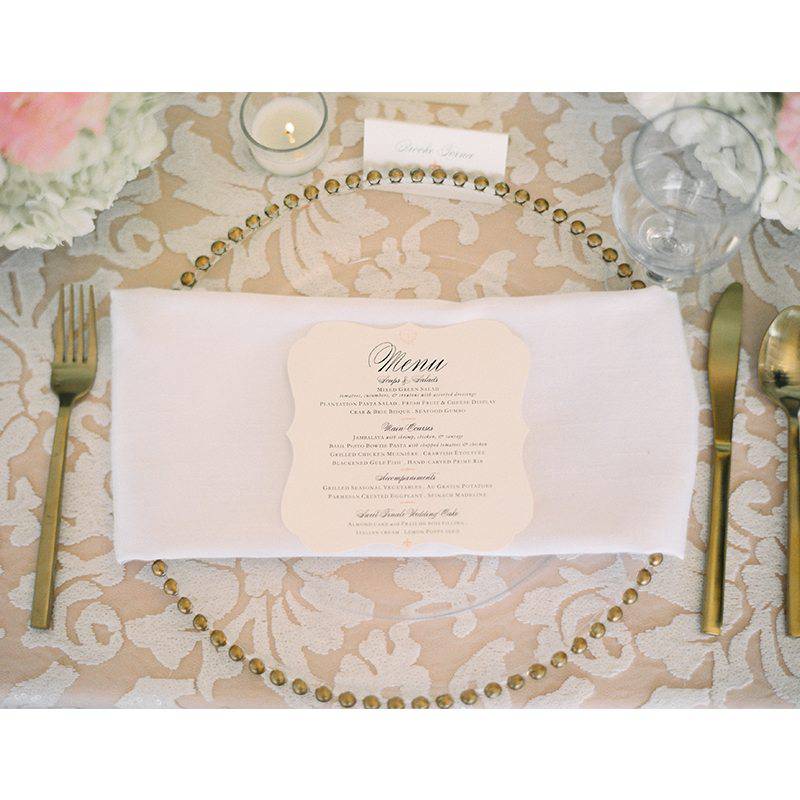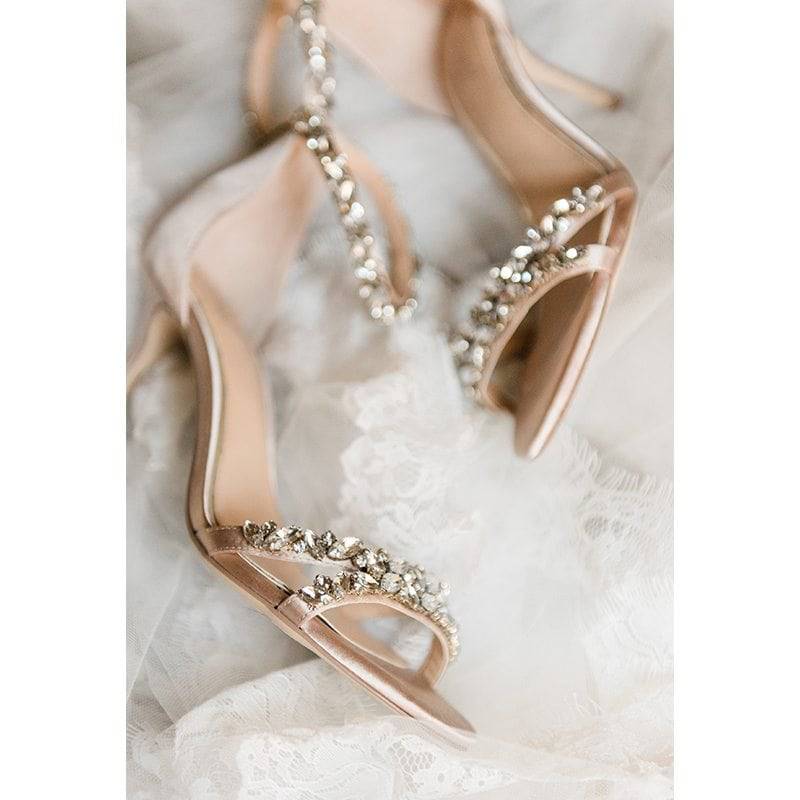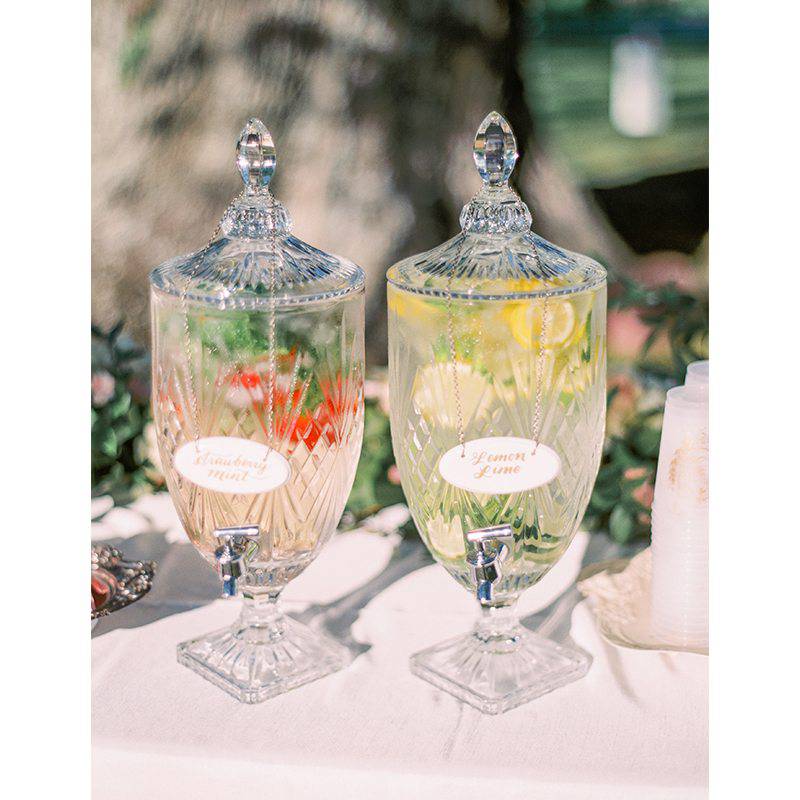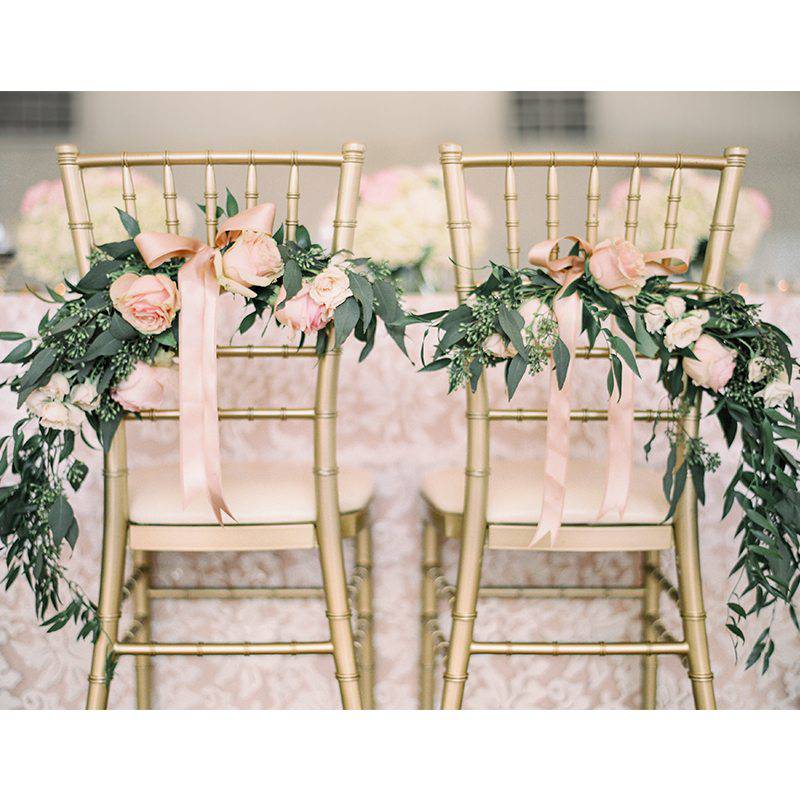 Frost Joseph Real Wedding Save The Date
Frost Joseph Real Wedding Place Setting
Frost Joseph Real Wedding In Prep4
Frost Joseph Real Wedding In Prep2
Frost Joseph Real Wedding In Prep1
The Big Day
The great thing about getting married at Nottoway is that family and friends can spend the day celebrating and preparing with you. Brian and his guys had their own suite to hang out in and the girls and I had a beautiful suite as well. However, it was a bit of challenge to make sure Brian and I didn't cross paths before our First Look. Just after saying our vows, as we were walking down the aisle, Brian unexpectedly stopped and dipped me for a show-stopping kiss!  Everyone erupted into applause. Brian and I then took a moment to ourselves and walked up to the levy to look out onto the most beautiful sunset over the mansion and realized how lucky we were to be with one another celebrating the first day of the rest of our lives. As our wedding party walked into the reception, each couple entered in their own special way, with a special dance move or even tossing a football!  Again, the crowd erupted into applause!  The celebration from start to finish was an experience Brian and I and our guests will never forget!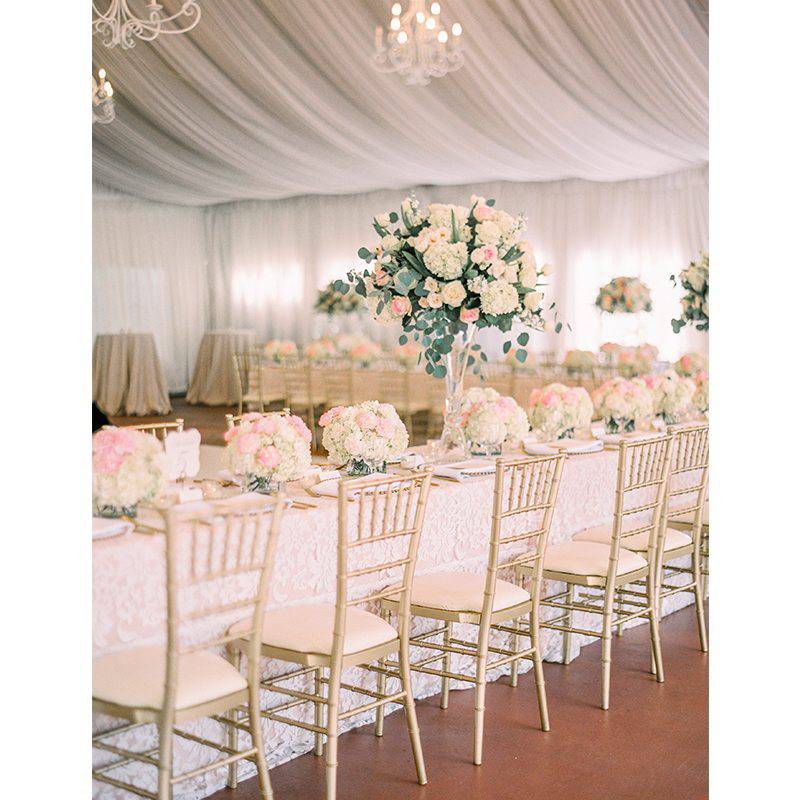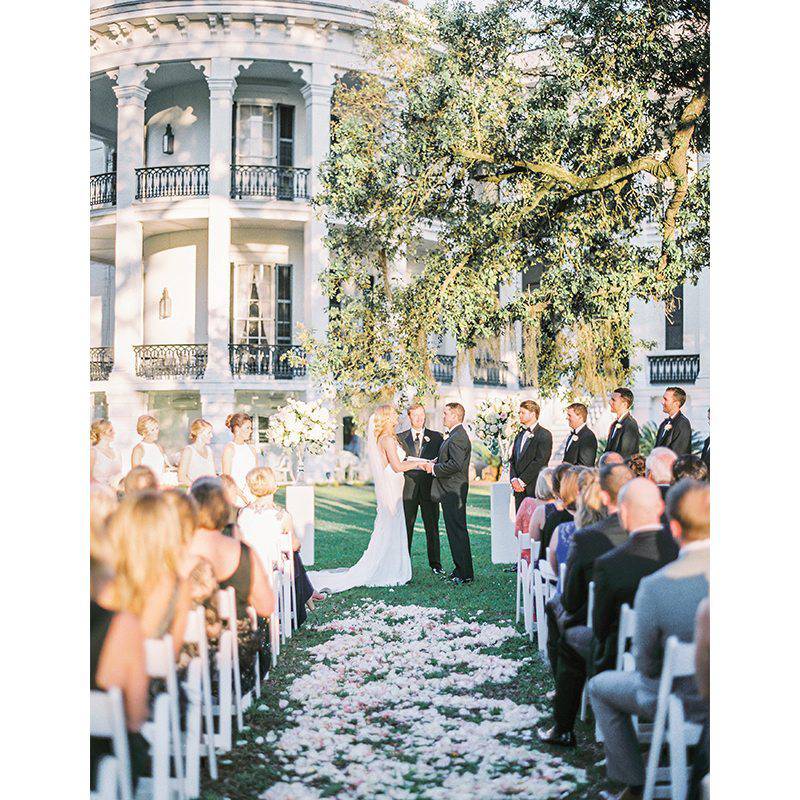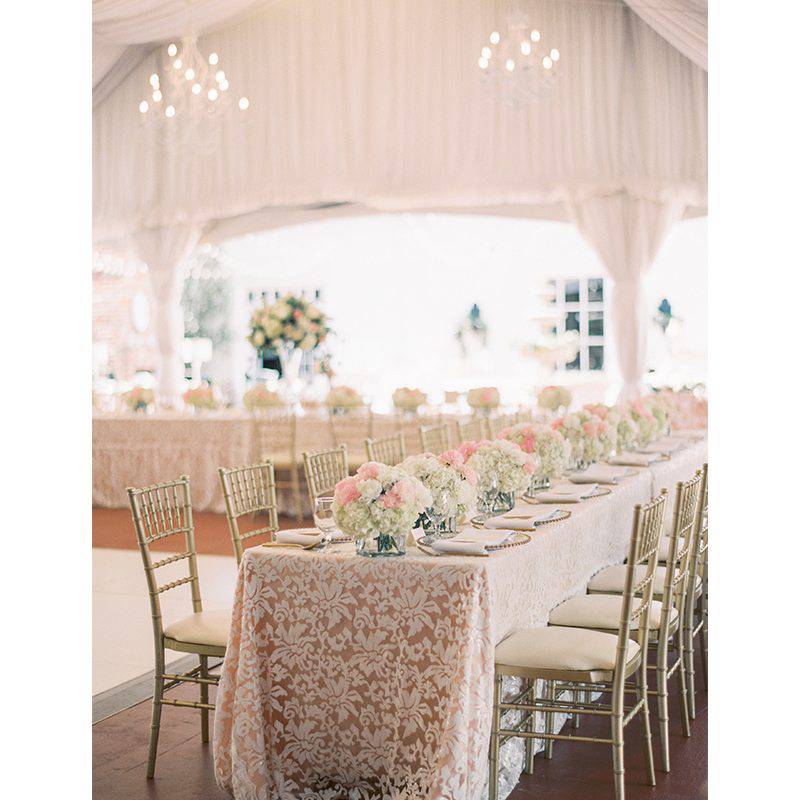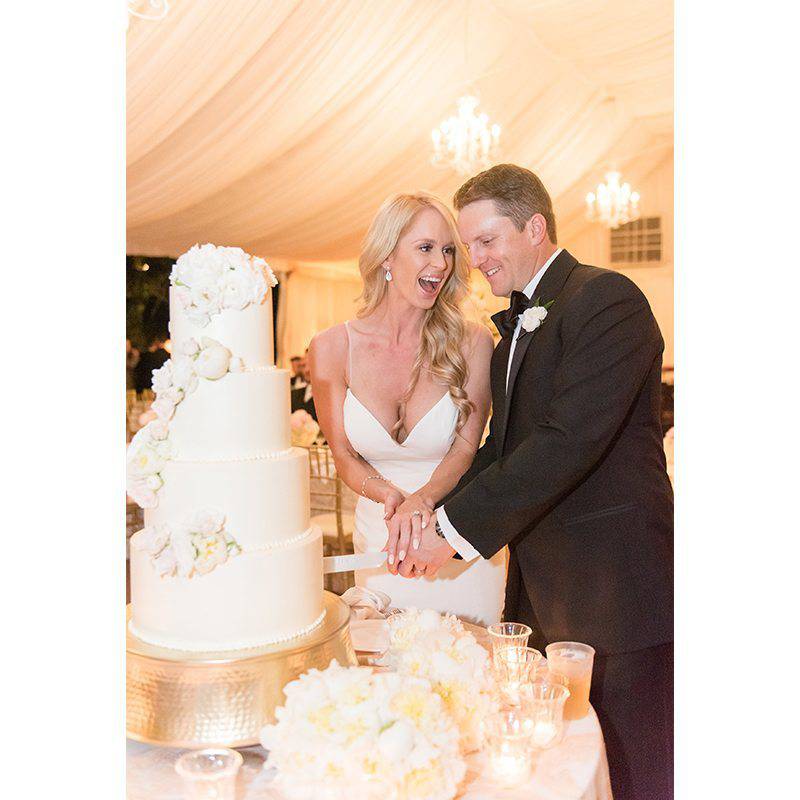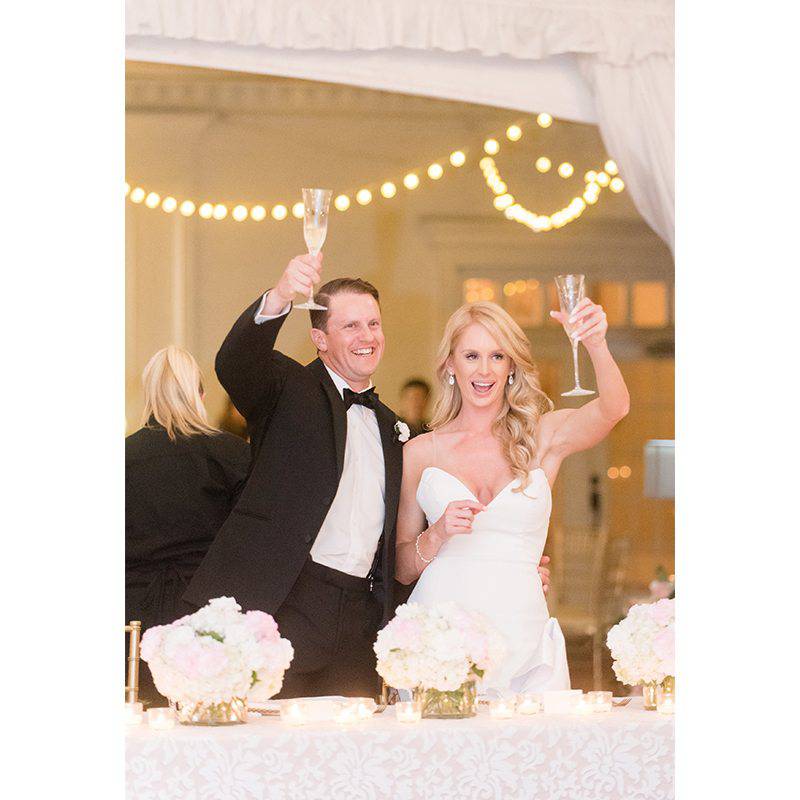 Frost Joseph Real Wedding In Prep
Frost Joseph Real Wedding Ceremony1.jpg
Frost Joseph Real Wedding In Prep3
Frost Joseph Real Wedding Cake
Frost Joseph Real Wedding Toast
The Retreat
We actually did not take a honeymoon….yet! Brian had to get straight back to work, and I had to get back to school. Our plan is to take the long-awaited honeymoon once I graduate!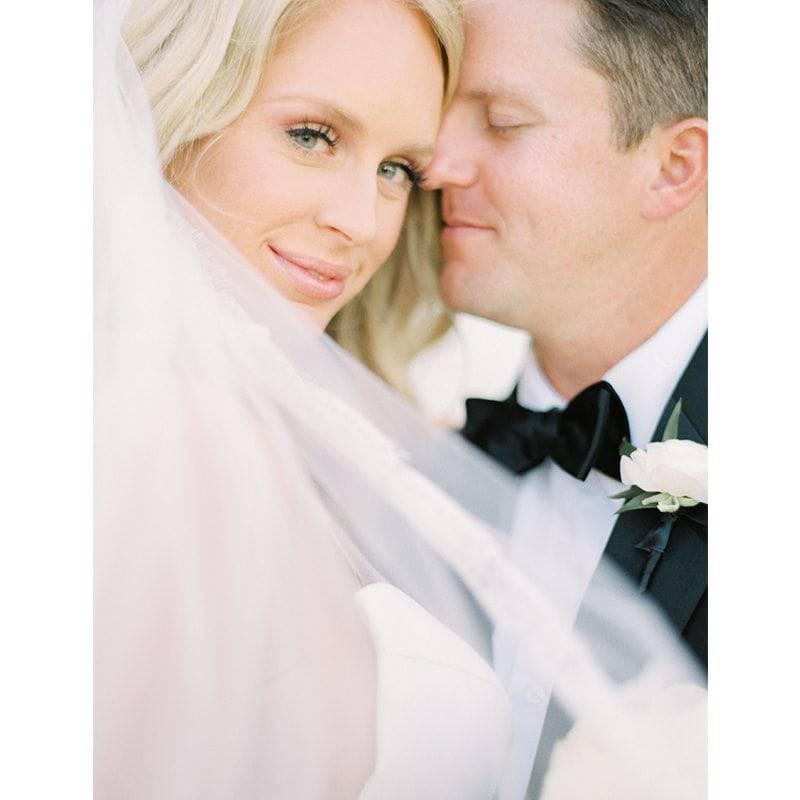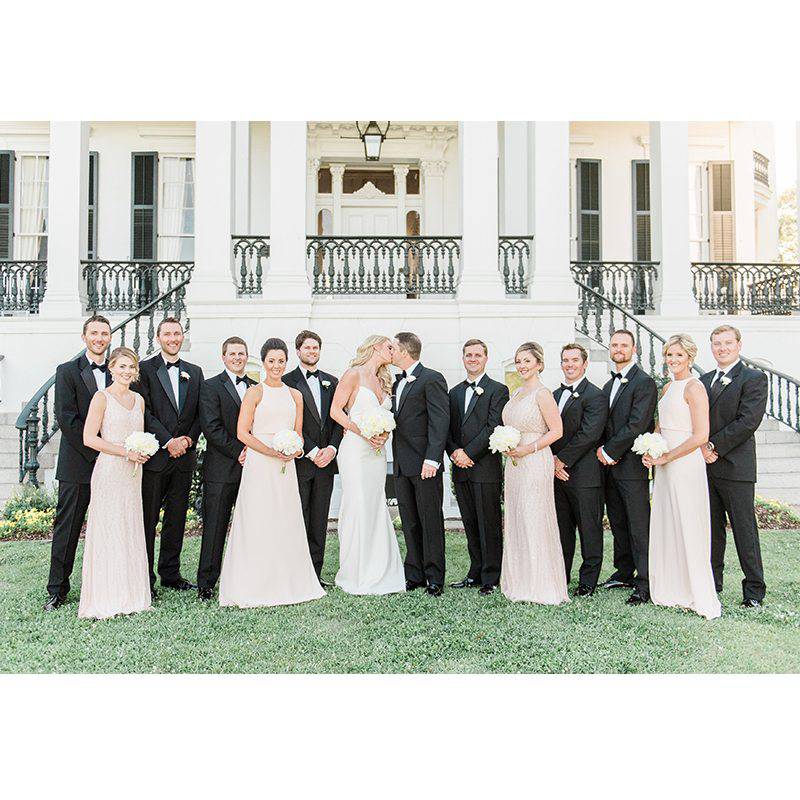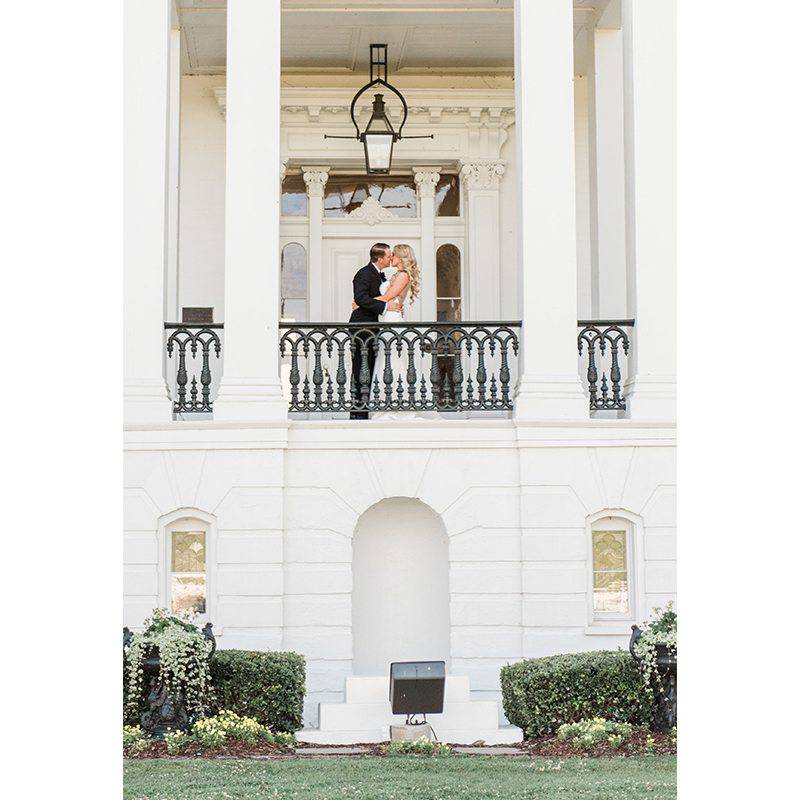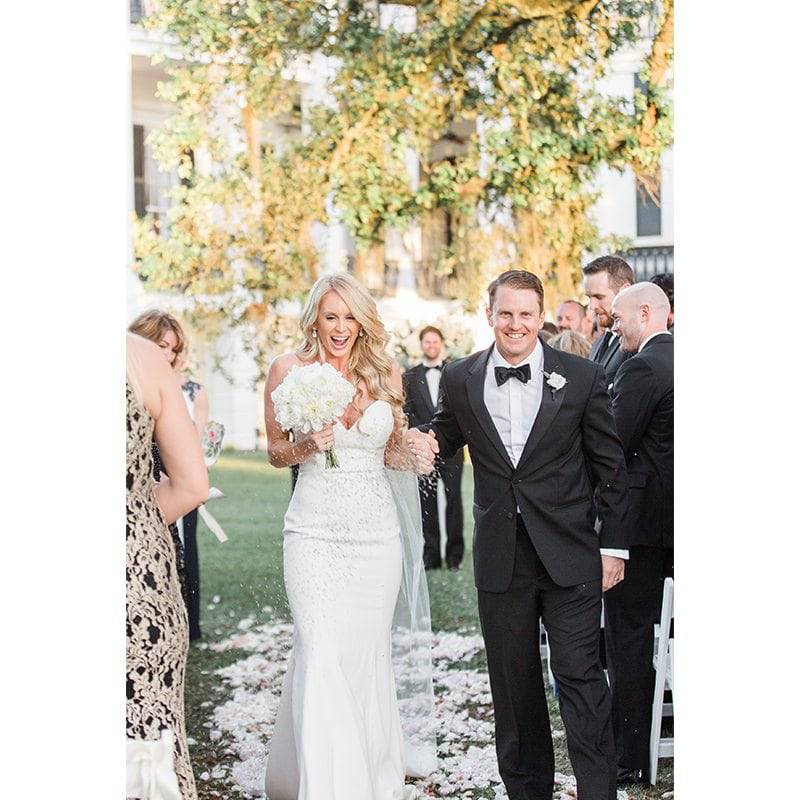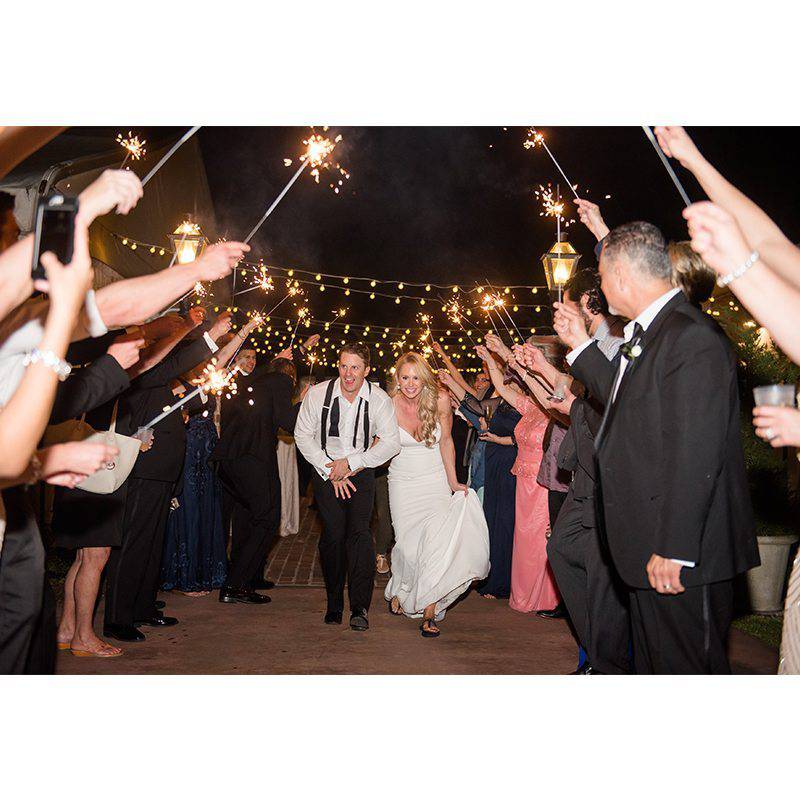 Frost Joseph Real Wedding Bride And Groom
Frost Joseph Real Wedding Bridal Party
Frost Joseph Real Wedding Balcony
Frost Joseph Real Wedding Post Ceremony
Frost Joseph Real Wedding Send Off
Featured Wedding Vendors
EVENT PLANNER
Blue Gardenia Events
Contributing Vendors
PHOTOGRAPHY
Jacqueline Dallimore
VENUE
Nottoway Plantation
FLORAL DESIGNER
Kim Starr Wise
CAKE
Melissa's Fine Pastries
HAIR & MAKEUP
Bleu Dry Bar
ENTERTAINMENT
Pan String
ENTERTAINMENT
Nola Dukes
RENTALS
Event Rental
RENTALS
Pret a Fete
LINENS
Nuage
STATIONERY
Danielle Leopold Designs
GOWN
Mikaella
TUXEDOS
John's Tuxedo