LaJoy Cox & Teko Lewis
Now and Forever
Married
Oct 9, 2022
Atlanta , Georgia
Photo Credit
REEM Photography
---
Style Guide
Color Palette
Style
Formal
Season
Fall
---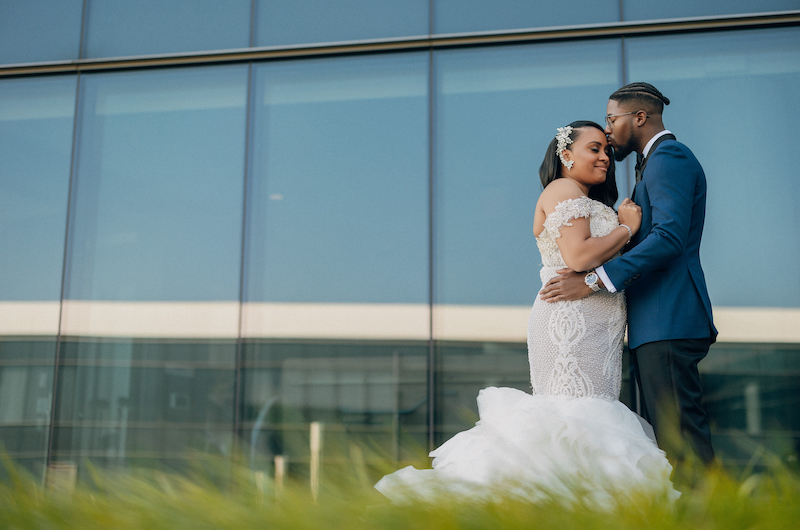 The Proposal
Planning a surprise proposal during the pandemic was full of challenges, so Teko decided to pop the question at his birthday dinner, where he could include a few family and friends to Pappadeaux Seafood Kitchen in Atlanta without raising suspicion. After a festive dinner, while exiting the restaurant, Teko's sister commented that they forgot to sing Happy Birthday and nudged the couple to stand together while everyone sang. Teko asked LaJoy to record the event, and when she turned from retrieving her phone, Teko was on one knee, asking Lajoy to be his wife. After placing the ring on her finger, Teko played a video from friends and family who couldn't be there offering their congratulations, including her grandparents, whom Teko had not yet met in person, which brought more joyful tears.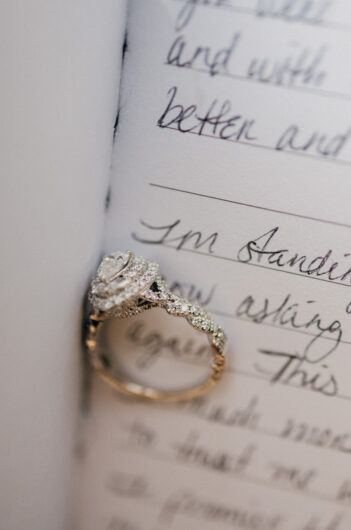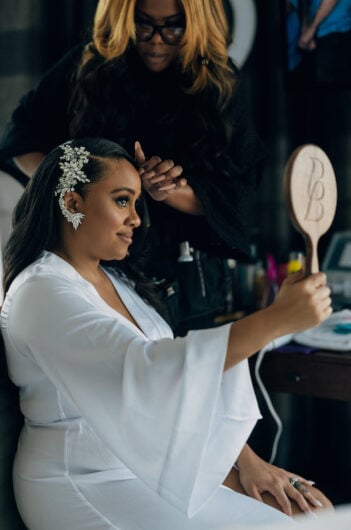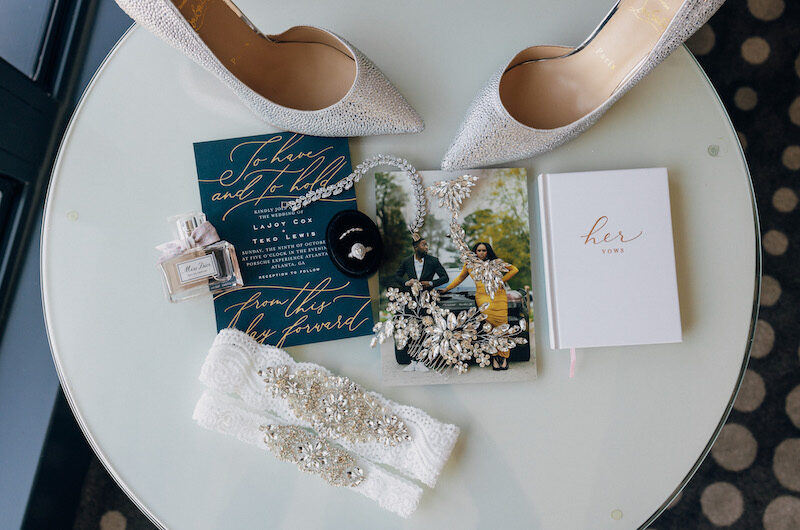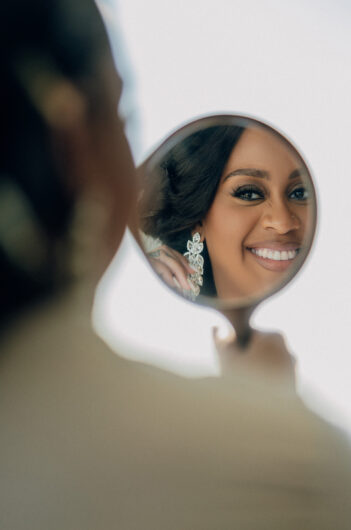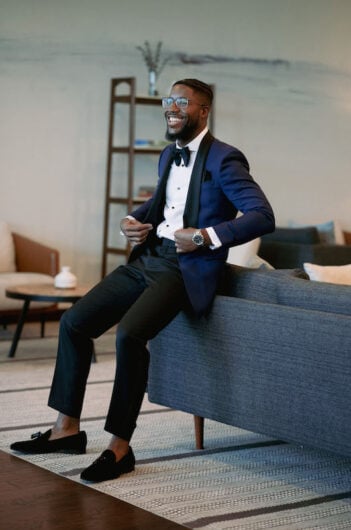 In Preparation
LaJoy and Teko put a lot of thought into their wedding day and wished for a beautiful and stress-free day that they and their guests would enjoy. As wedding Photographers, the couple has often witnessed either the bride or groom unhappy with the outcome of their wedding day. Hoping it might help with logistics and time management, they chose not to have a wedding party, secured a spacious presidential suite with plenty of room for photos, and ensured both were easily accessible to the photographer and videographer. The couple chose the Porsche Experience Center in Atlanta, GA, as their ceremony and reception venue. LaJoy had worked on a movie filmed there and loved the scene where Taraji P Henson descended the grand stairway. And Teko, a huge Iron Man fan, also realized it was the headquarters of Stark Industries in the Avenger film, which sealed the wedding venue decision.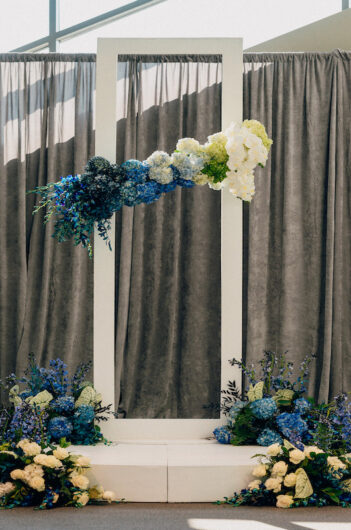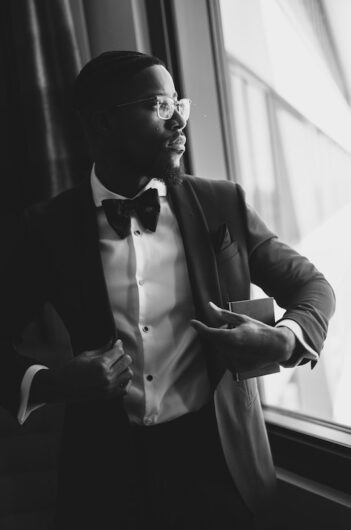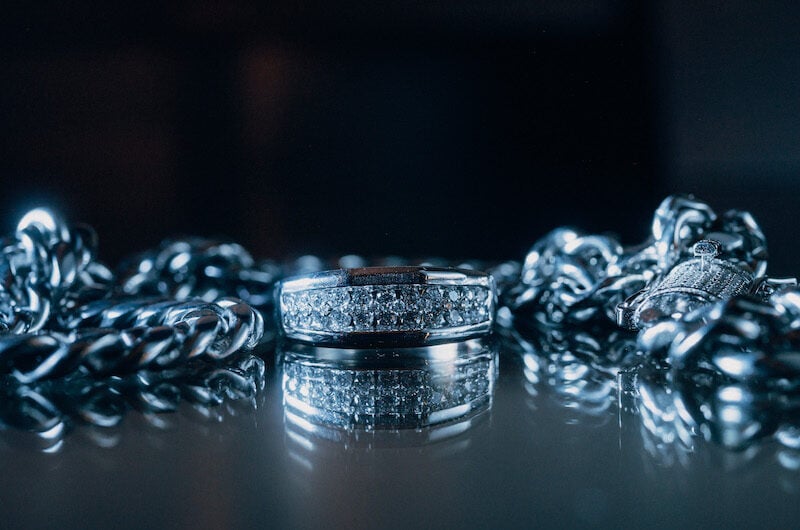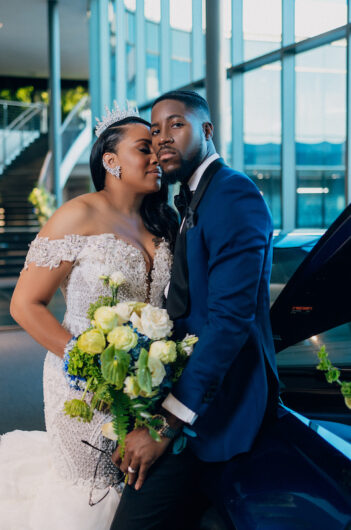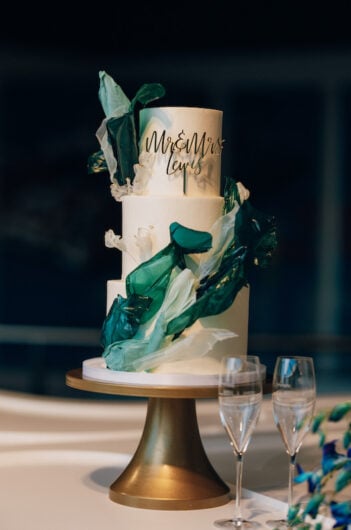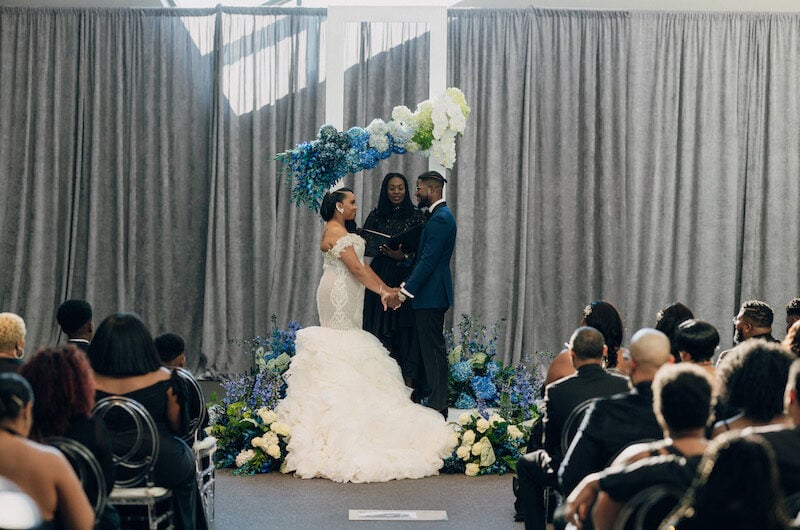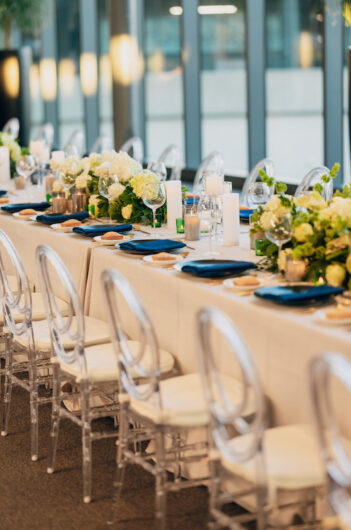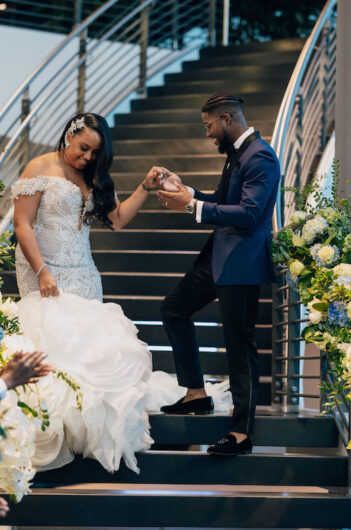 The Big Day
The wedding day was blissful. Lajoy was full of anticipation before the first look and seeing Teko's reaction to her choice of dress and hairstyle. Each was emotional seeing their soon-to-be all glammed up. Following the ceremony, guests enjoyed an adrenaline-filled cocktail hour and the Porsche Experience, a professional-driven ride in a Porsche 911 at heart-racing speeds up to 115-120 mph. The bride and guests described the experience as "breathtaking, literally." Other highlights included their friend, actor, and singer, Jeffrey Lewis, who sang for the couple's first dance. During the mother-son dance, the groom shared with his mother that she would be a grandmother, who shouted with delight and announced it to all guests. The newlywed's day was emotional and full of tears of joy and laughter, and they wouldn't change anything.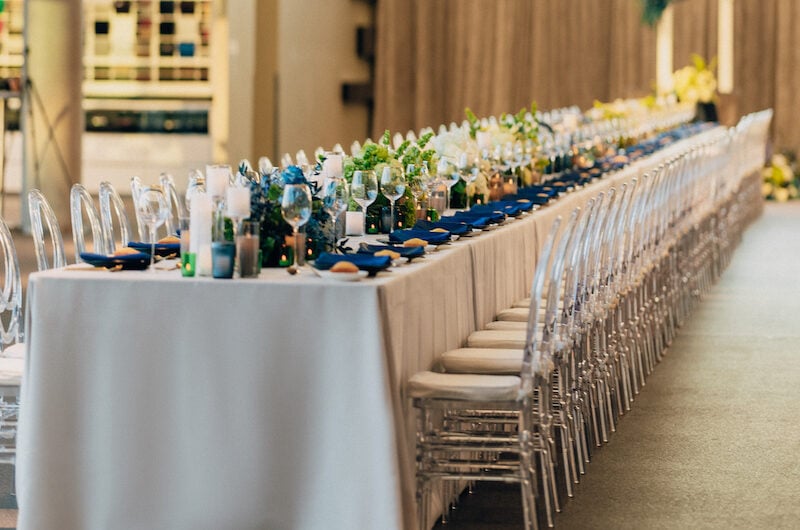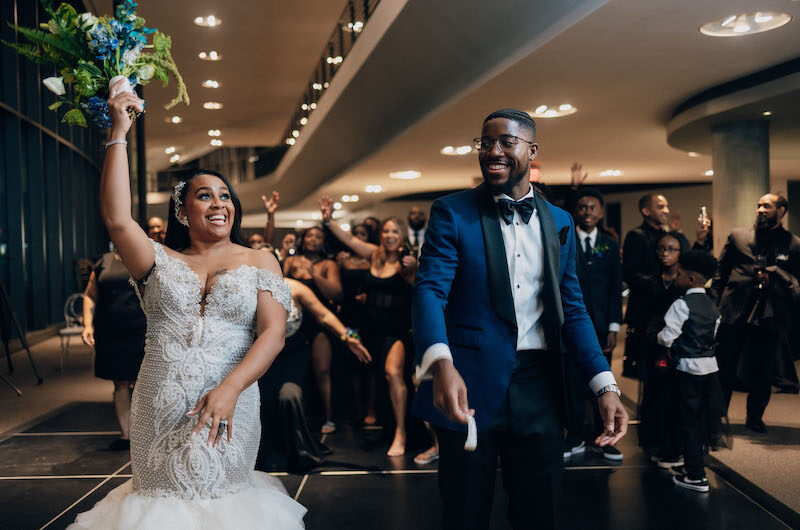 The Retreat
The week of their planned honeymoon to Mexico, a forecasted hurricane disrupted their trip. The newlyweds have rescheduled and changed their Honeymoon to Babymoon and will travel during a more stable weather climate in January.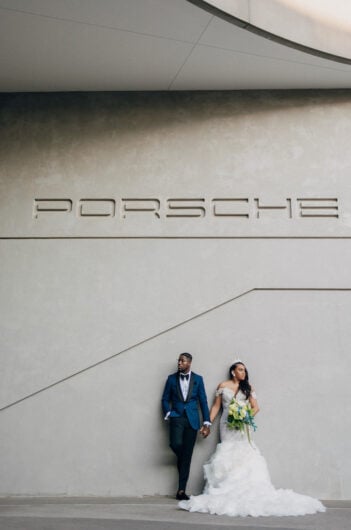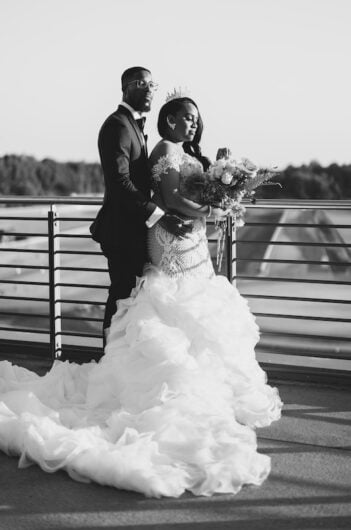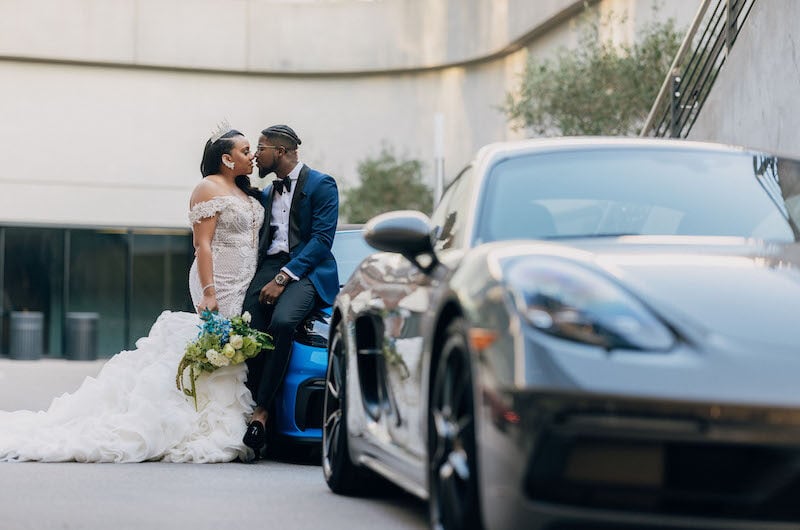 Featured Wedding Vendors
PLANNER
PHOTOGRAPHER
VIDEOGRAPHER
BEHIND THE SCENES
FLORIST
VENUE & CATERER
CAKE
INVITATIONS
OFFICIANT
GOWN
BRIDAL SHOES
EARRINGS
GROOM'S TUX
ENGAGEMENT RING & WEDDING BANDS
BRIDAL HAIR STYLIST
GROOM'S HAIR STYLIST
MAKEUP ARTIST
TABLETOP
LINENS
NAPKINS
GLASSWARE
DRAPERY
ENTERTAINMENT
PHOTO BOOTH