London Curry & Shagari Jackson
Elegant and Glamorous
Married
Mar 11, 2023
New Orleans , Louisiana
Photo Credit
REEM Photography
---
Style Guide
Color Palette
Style
Glamour
Season
Spring
---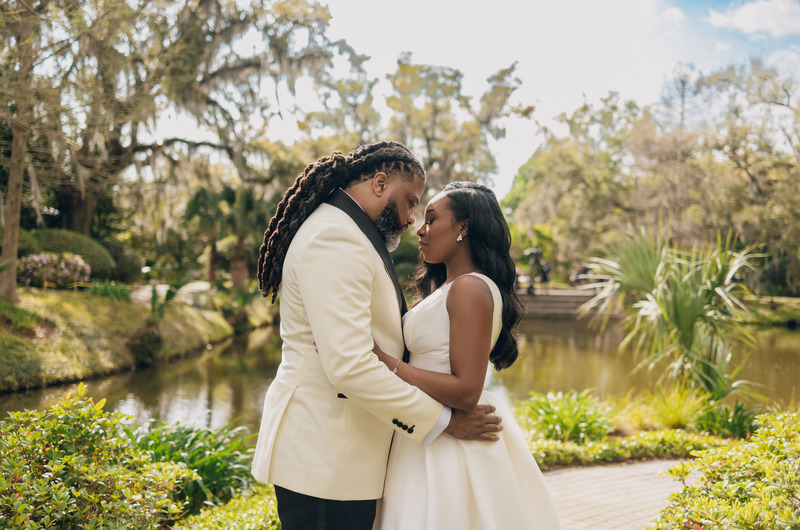 The Proposal
During a vacation to Tulum, Mexico, Shagari made a dinner reservation at Kin Toh, the trendy Mexican restaurant nestled high in the jungle at the luxury Azulik Resort. Before being seated for dinner, one of the staff members asked Shagari and London if it would be possible to take a picture of them for Kin Toh's Instagram account. The pair said, "Of course!" and followed the staff member to a secluded spot near the water. As the staff member began capturing photos, Shagari surprised London by kneeling and proposing. The staff member was a professional photographer Shagari hired to capture the milestone event.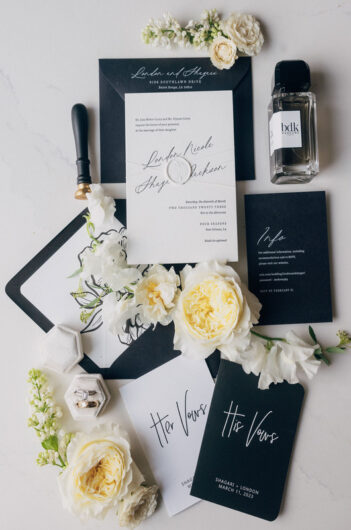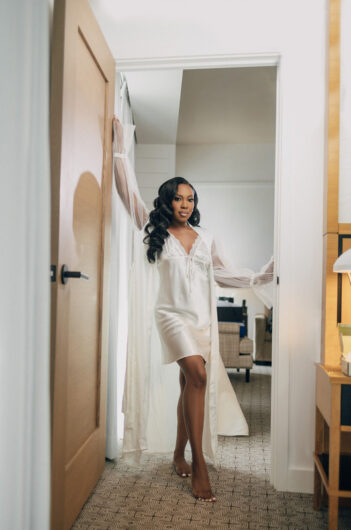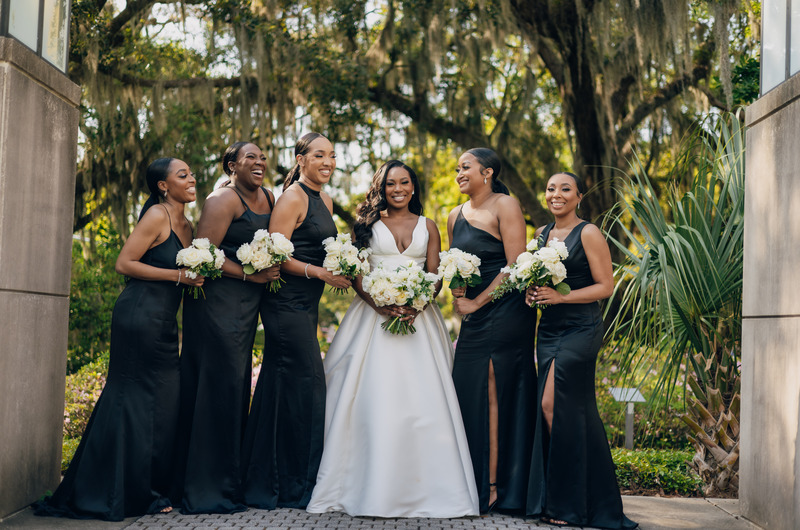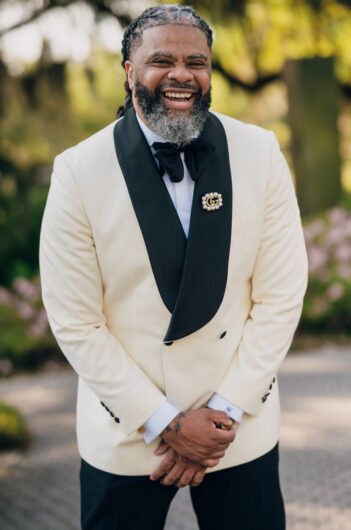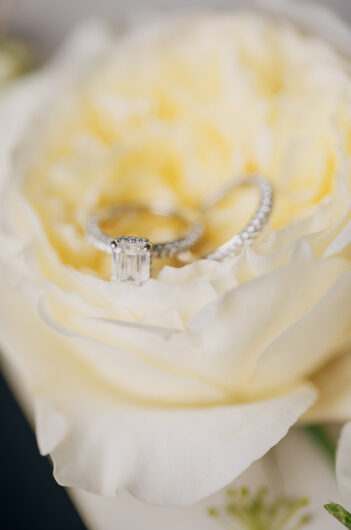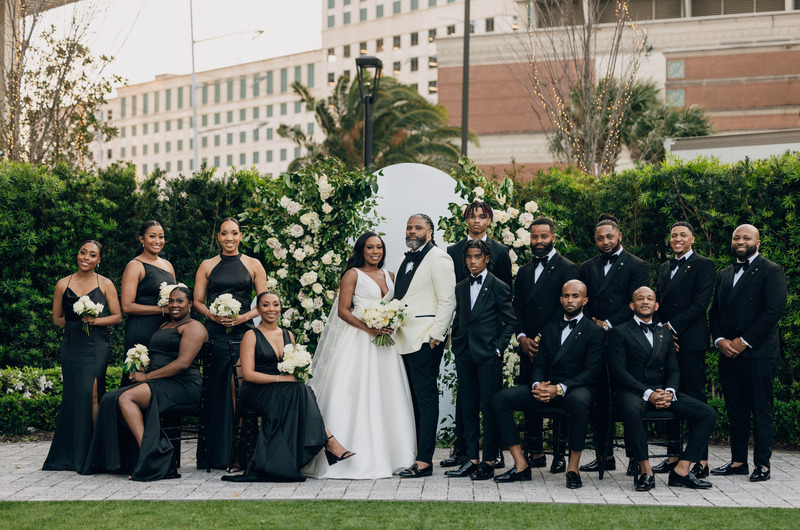 In Preparation
London and Shagari took a leap of faith and booked the Four Seasons Hotel in New Orleans, Louisiana while still in the hardhat construction phase. Shagari has attended and worked as a professional wedding photographer at many weddings in the Big Easy. When it came to his own wedding, he wanted to select a venue that his guests had not yet experienced. The Four Seasons Hotel New Orleans exceeded their hotel ballroom expectations with its floor-to-ceiling windows overlooking the Mississippi River and its contemporary design. The space set the tone for their modern, luxe design inspiration. London embraced the clean lines of the area while incorporating textures, candlelight, and lush greens to make the space feel inviting for their friends and family.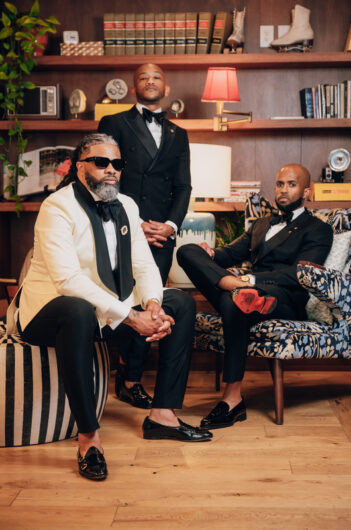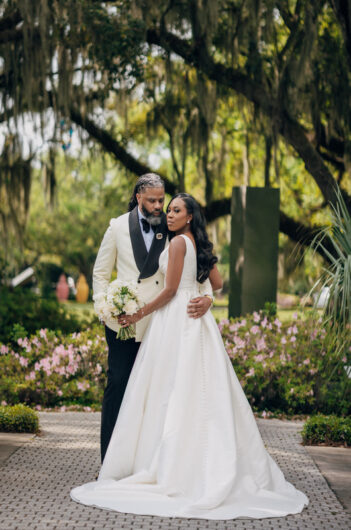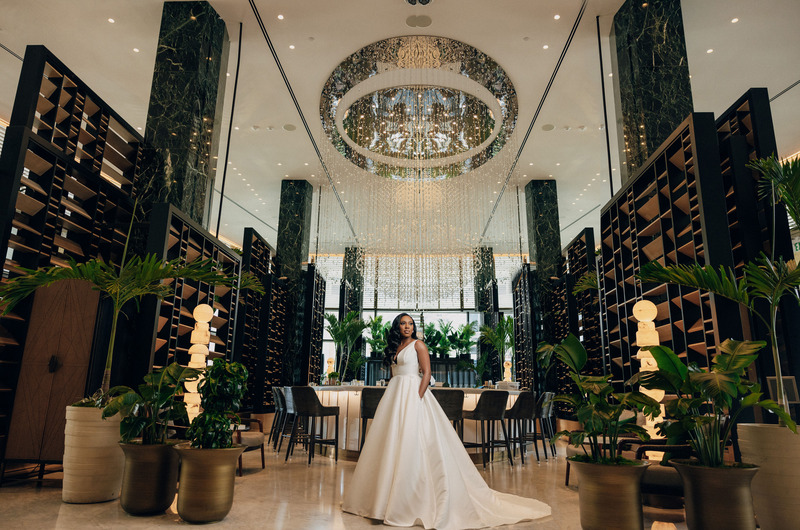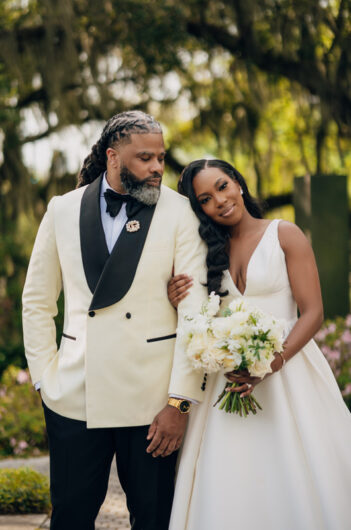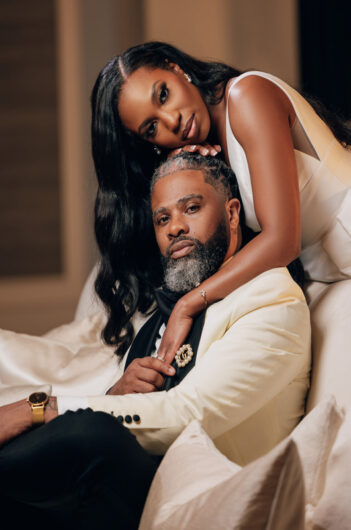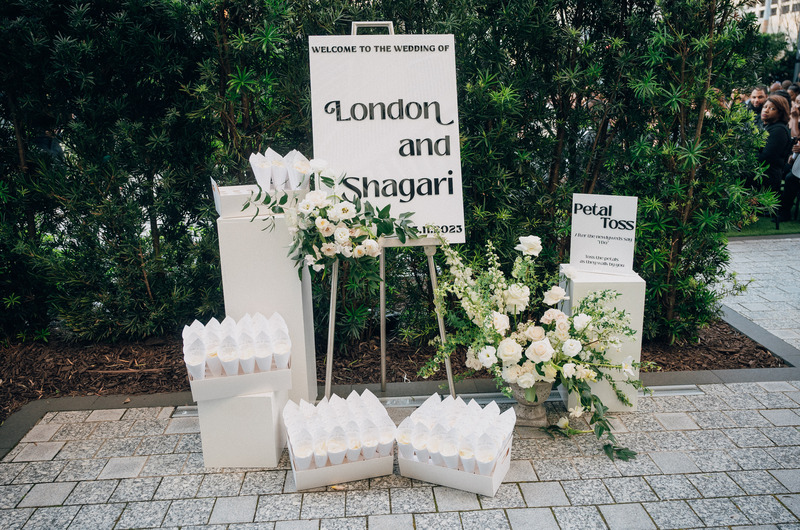 The Big Day
Like most wedding days, a few challenges were thrown in the couple's way that was out of their control. The location of their first look had scheduled a "family day" that filled the park with New Orleanians and visitors. However, London and Shagari didn't let that deter them from getting the images they envisioned for their first look and wedding party portraits. Despite all of the onlookers, London and Shagari shared a touching first look at City Park before their intimate garden ceremony performed by Shagari's father. An elegant reception followed, and a fabulous DJ kept the guests dancing all night. The evening concluded with a traditional and lively second line led by the incredibly talented Kinfolk Brass Band. It was the perfect ending to their dream wedding!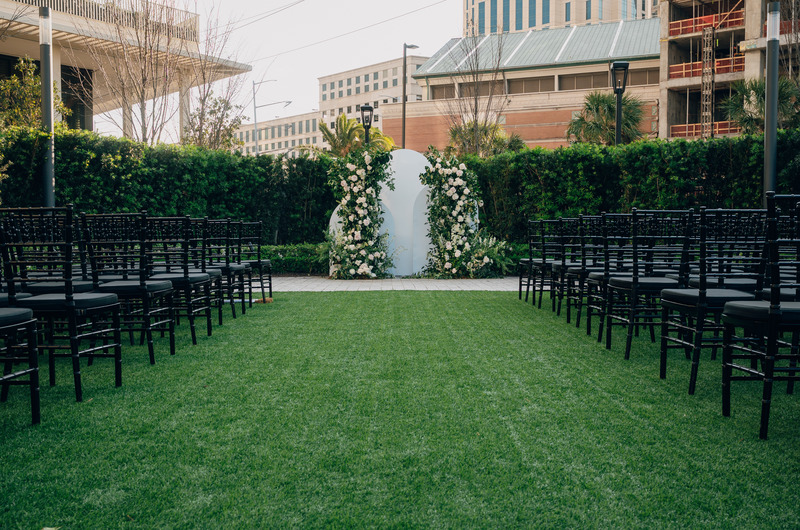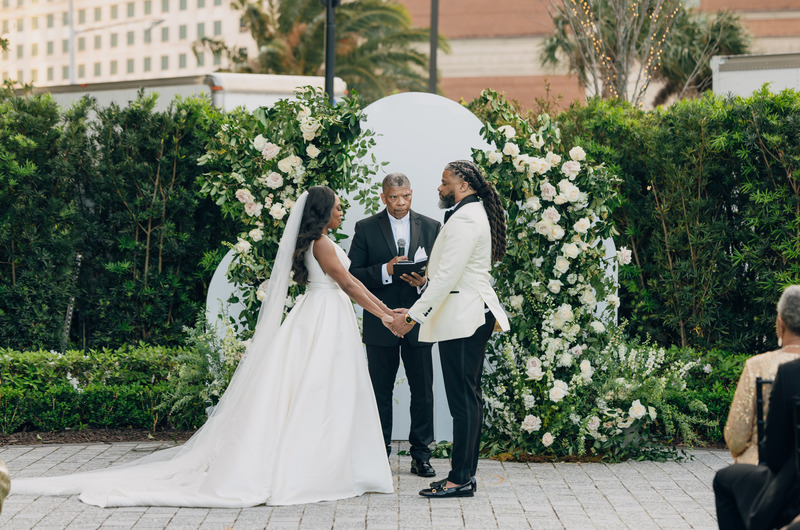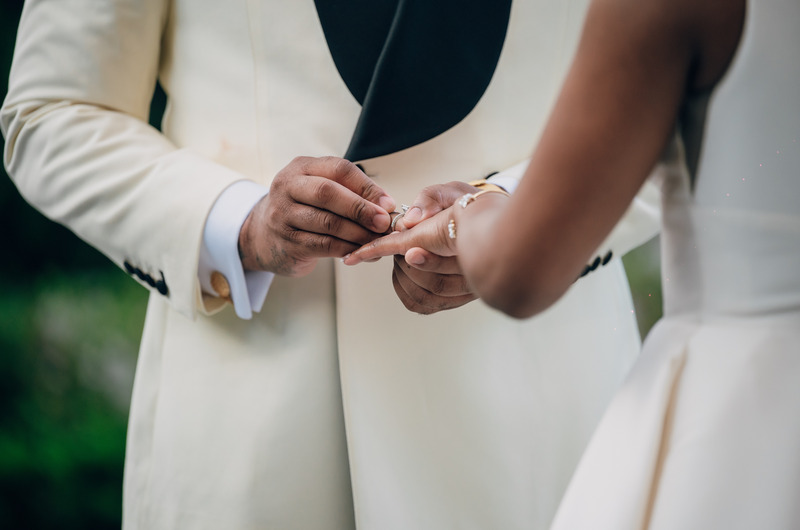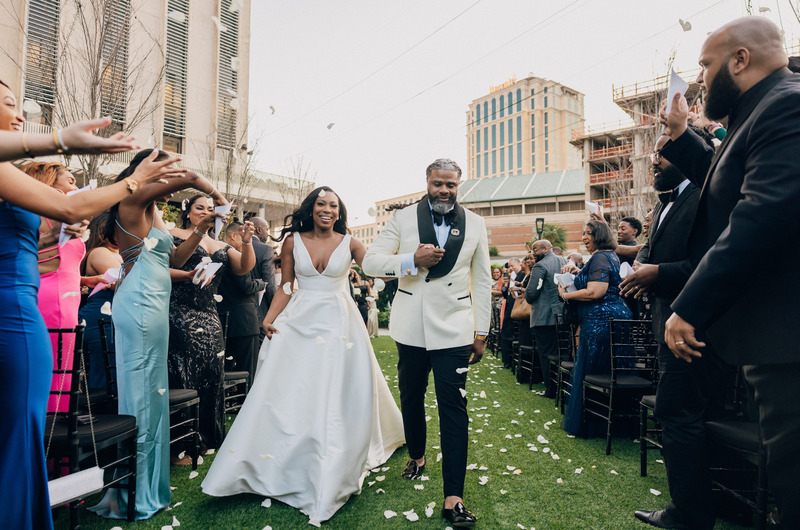 The Retreat
The newlyweds plan to honeymoon in France and Italy. They look forward to exploring the South of France and visiting Saint Tropez, Nice, and Provence. They also plan to visit the Amalfi Coast, Lake Como, Positano, and more.