Mary Evans Wallace & Matthew Owen
College Sweethearts
Married
Mar 18, 2023
Oxford , Mississippi
Photo Credit
Mary Kate Steele Photography
---
Style Guide
Color Palette
Style
Formal
Season
Spring
---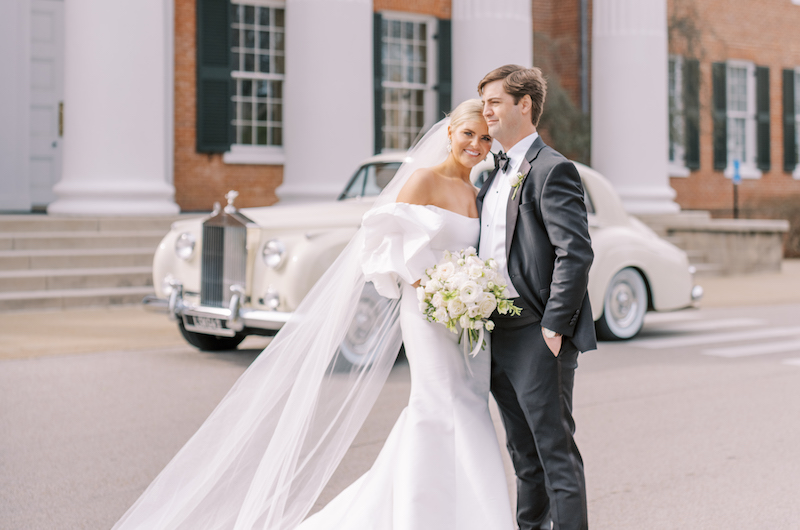 The Proposal
Matthew told Mary Evans that they were headed down to Oxford, Mississippi for his sister's friend's engagement party. Mary Evans' mom (Ashley) sneakily took her dress shopping for the occasion, but Mary Evans didn't catch on! They had brunch at her favorite spot, but all of a sudden, Matthew said they HAD to go to the lake to grab a friend's fishing equipment that was left behind and rain was headed that way. When they arrived, Matthew then got a *very* important business call and asked Mary Evans to go grab the fishing gear while he took care of it. As she approached the end of the dock, she was stunned to find a beautifully dressed table with her favorite flowers, champagne, and a handwritten letter. As she opened and read the letter, she was in shock with tears and laughter, and Matthew came up behind her asking if she would mind spending the rest of her life with him. Of course, she said yes, and they then went to The Graduate hotel for drinks to celebrate.
The surprises didn't end there as Matthew took Mary Evans to her grandmother's house where their families were waiting to celebrate. Mary Evans had to call all of her best friends to tell them the news! Then to her total surprise, they all walked in the door! Mary Evans says she replays the day in her head because she still can't believe Matthew pulled off every detail perfectly and the most special people in her life were all there.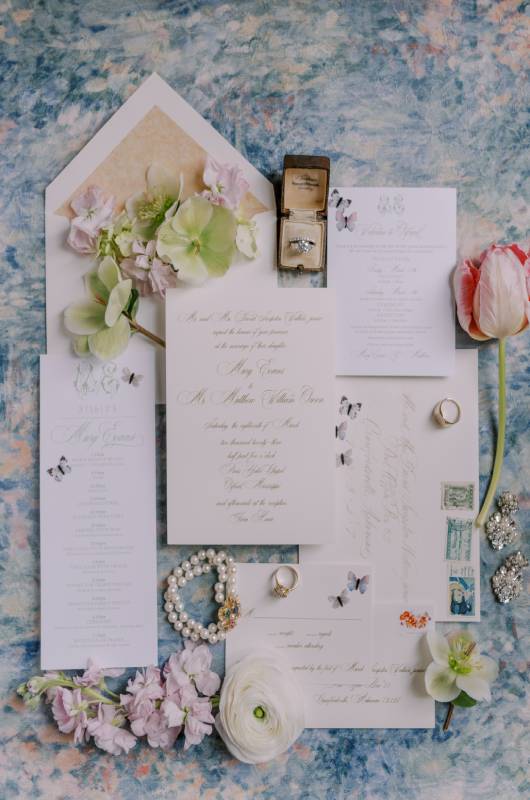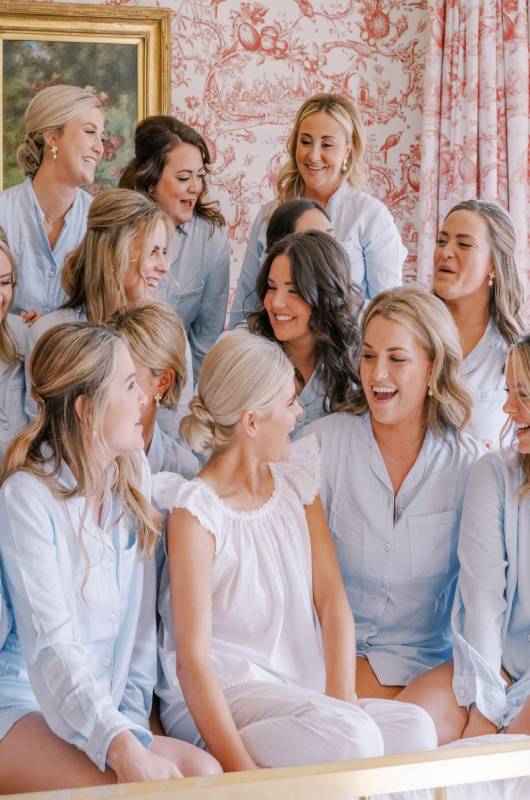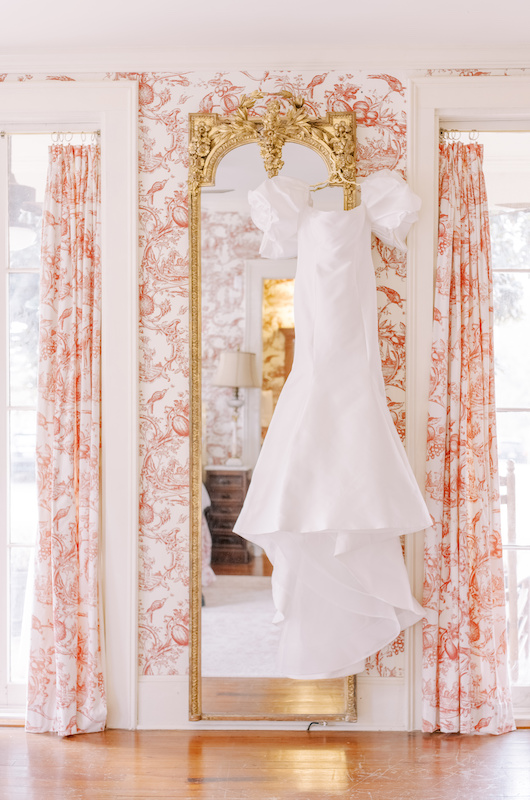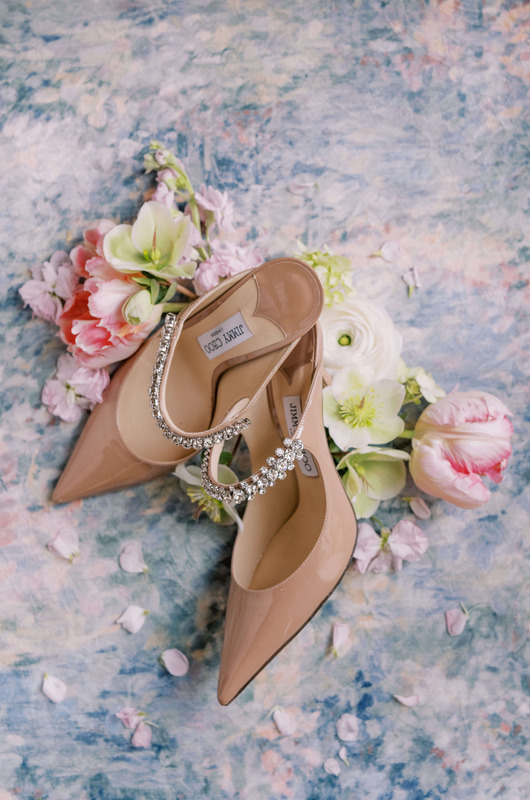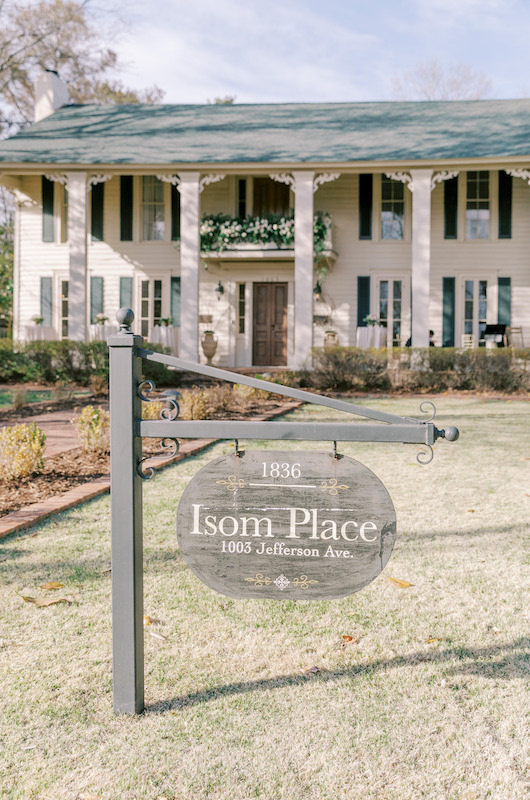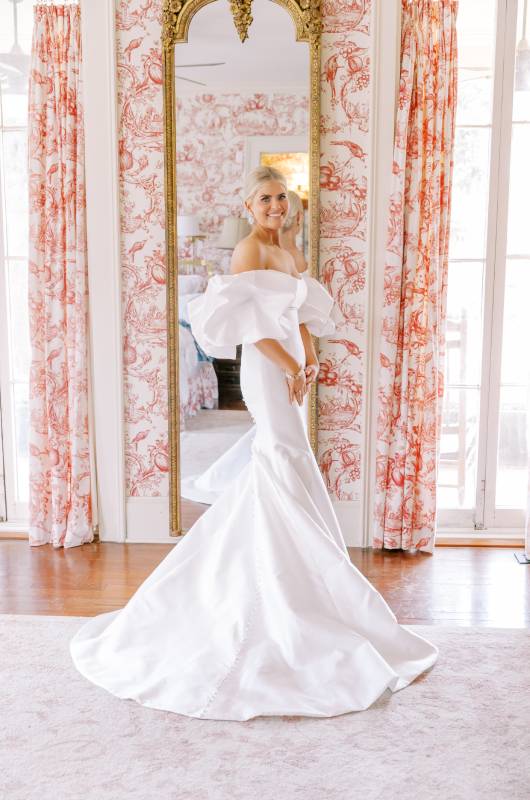 In Preparation
Looking back on the preparation process, the event planners are full of so much gratitude for the Wallace and Owen families trusting them with such a big undertaking in their lives. They were recommended through a mutual friend and clicked immediately. It's always a relief to truly get along and have everyone fully understand the look and feel of the big day. They enjoyed every "scheming" session, whether it be rentals or catering choices, because Mary Evans and her mother could really hone in on their vision. It is so important to them as planners to make sure they ask the right questions when producing someone's day – so they made sure they took into account Mary Evans and Matthew's personalities – what they like to do together, where they like to eat, what kind of things can they bring to the table that really put an exclamation point on the day. Mary Evans and Matthew have a special love, and it was the goal of the planners to bring it out in every detail they could.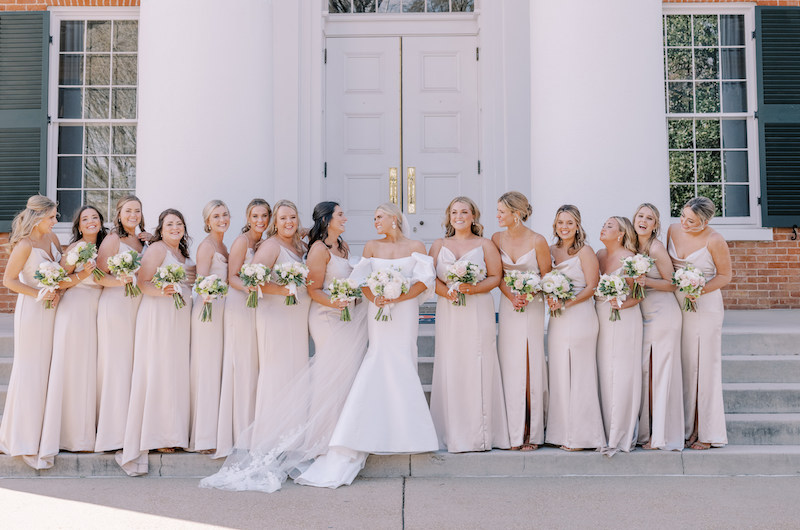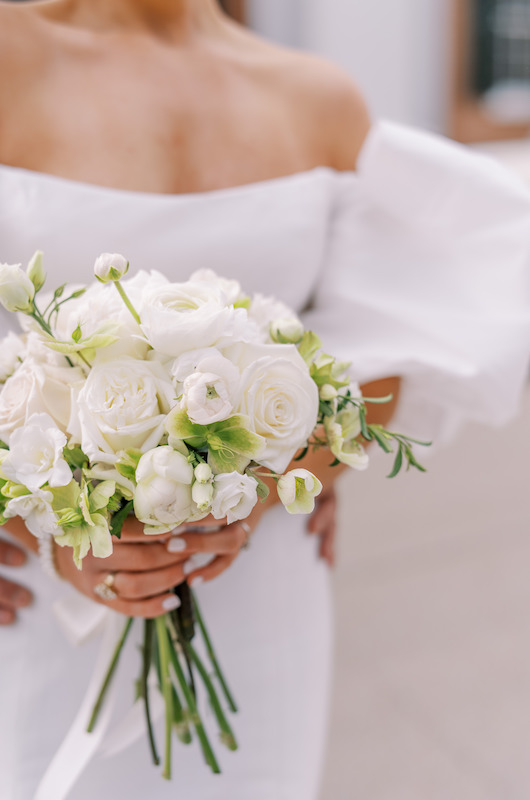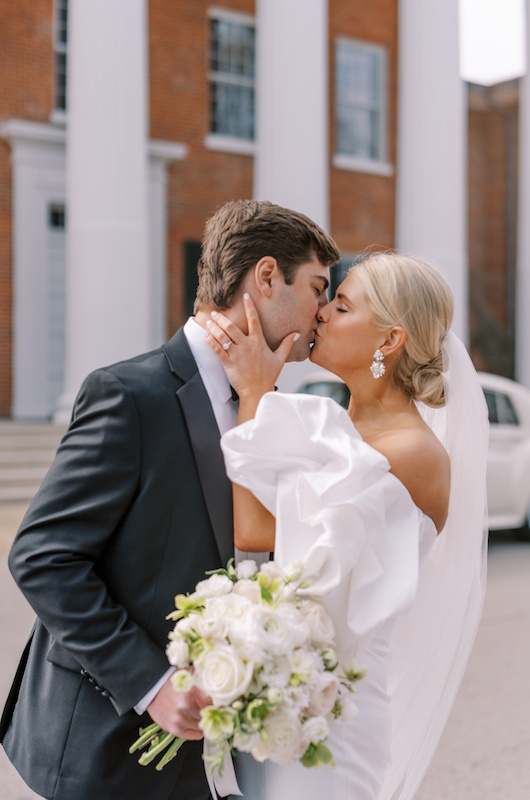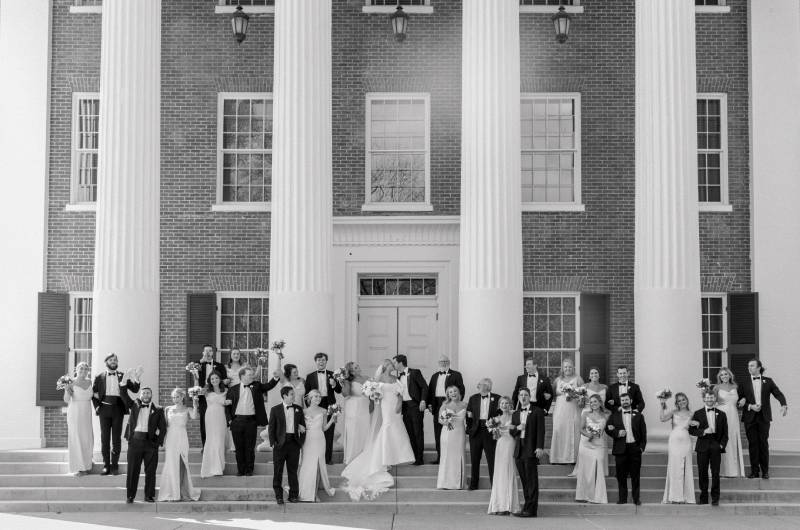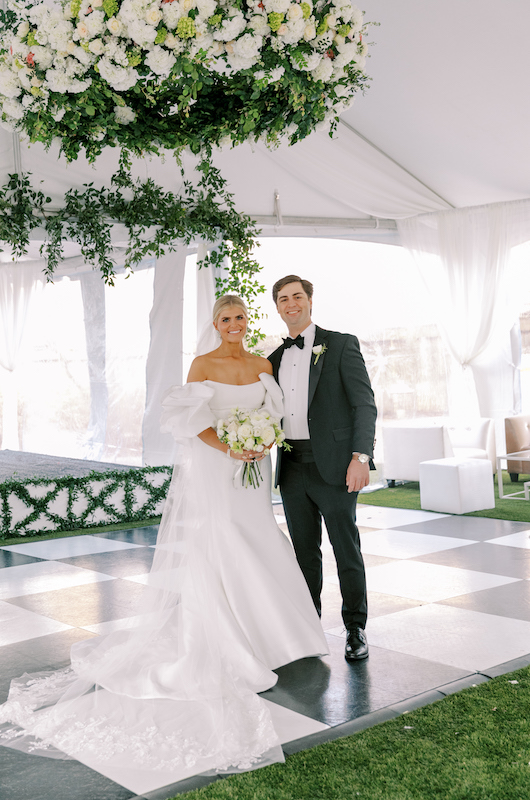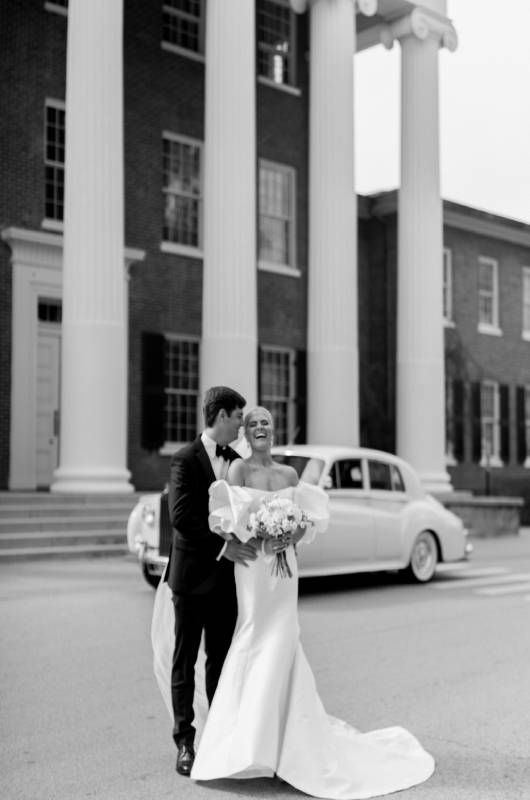 The Big Day
The hustle and bustle of wedding day never gets old, and Mary Evans and Matthew's day had that energy – plus some! When a couple is surrounded by a deep love from family and friends, it's an energy you can feel. The day started early for the girls who got to spend time together while their hair and make-up was done at the reception venue. But once Mary Evans' dress went on… the whole day was flipped upside down by truly the beauty being taken up a notch. Every single bridesmaid was in tears when they saw her.
Around then, the boys showed up and the beautiful flower installations in the backyard tent were nearing completion – everything was coming together in this thoughtful and stunning vision of a day. Incredibly heartfelt gifts were given between bride and groom and every friend and family member around was in a state of pure joy to be a part of their day. Pictures, pictures, and more pictures! The photographer's vision of the different Ole Miss landmarks resonated in capturing the day and the place that means so much to them.
They were married at the chapel on campus they walked by a million times, then everyone went to the reception venue for nothing but celebration. The weather proved a little cold, but once everyone entered the tent, the temperature rose swiftly because the dance floor was packed the entire night. The cakes were cut (a beautiful wedding cake and a jaw-dropping reincarnation of a Yeti cooler with nods to fishing and hunting for the outdoorsy groom) and the delicious food was devoured in no time. The bride and groom wouldn't have dared to leave their dance floor! The light up late-night favors were a hit – green light up leis, light up tambourines, and green trucker hats that read "Speed Limit March 18" (a pun on the 18 MPH speed limit on Ole Miss campus, a tribute to Archie Manning). The finale: a rose petal exit!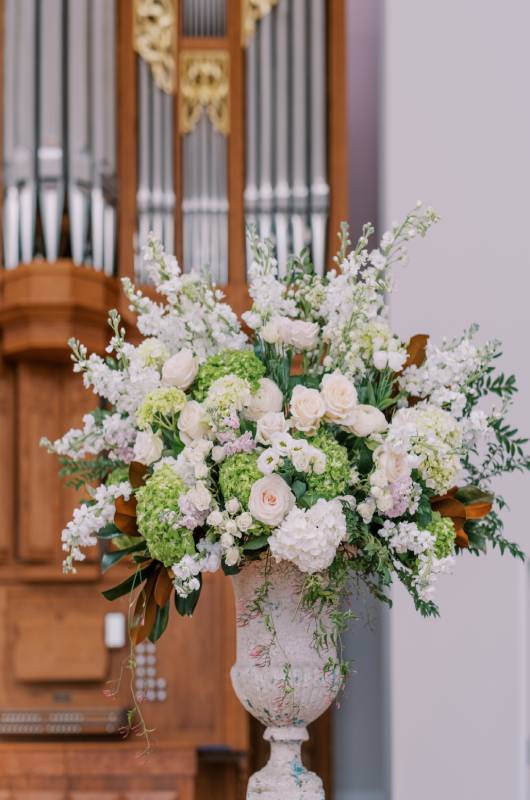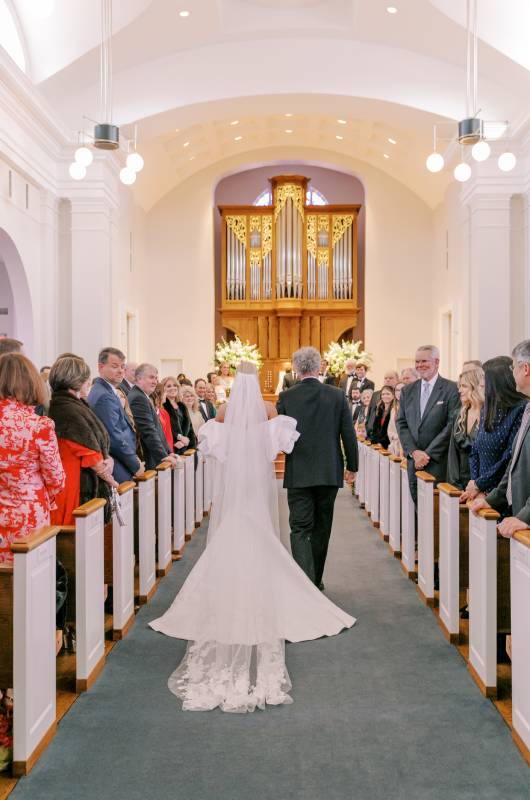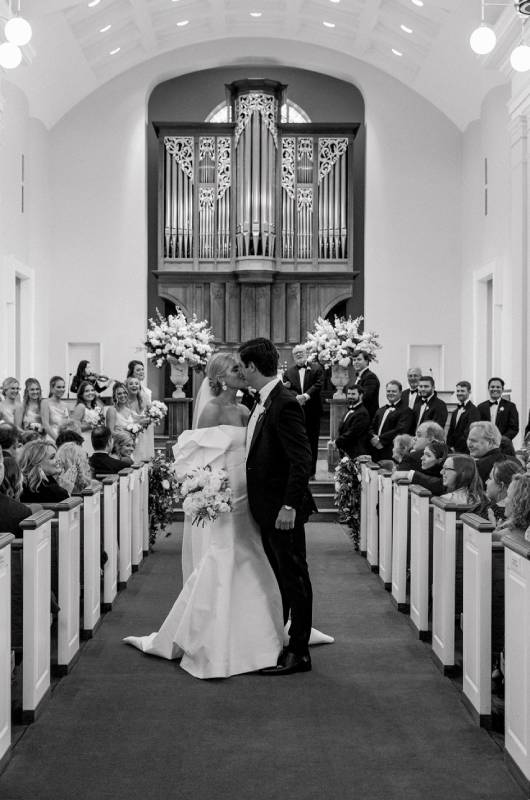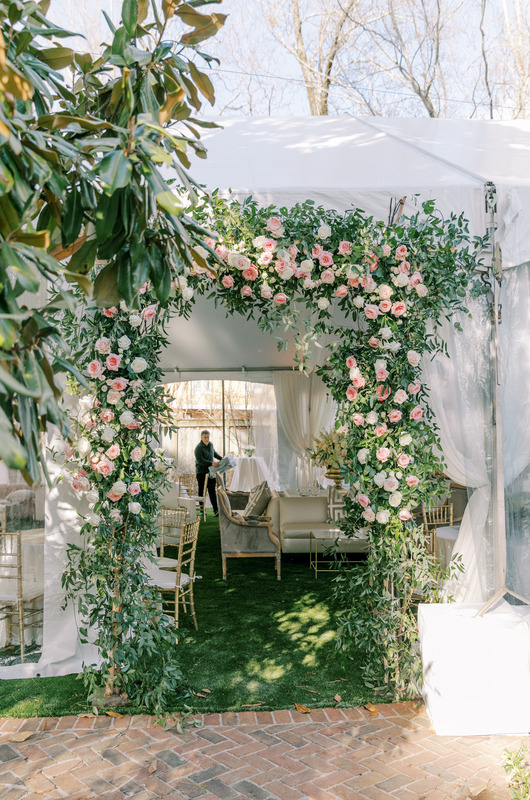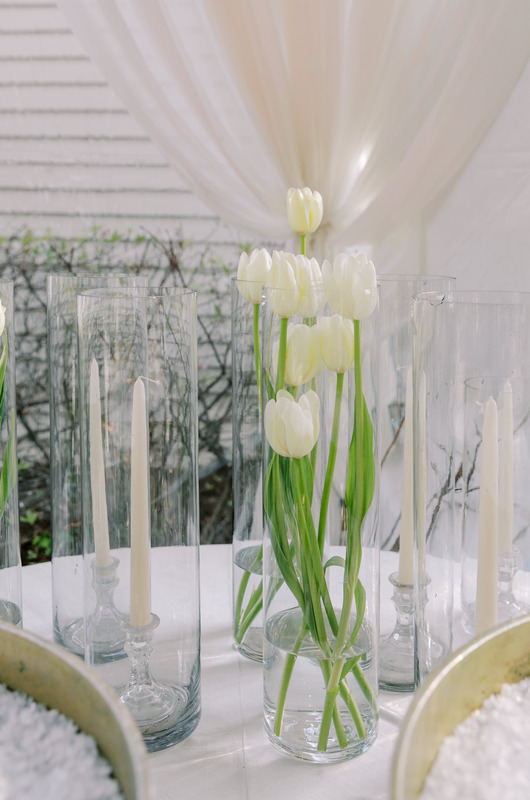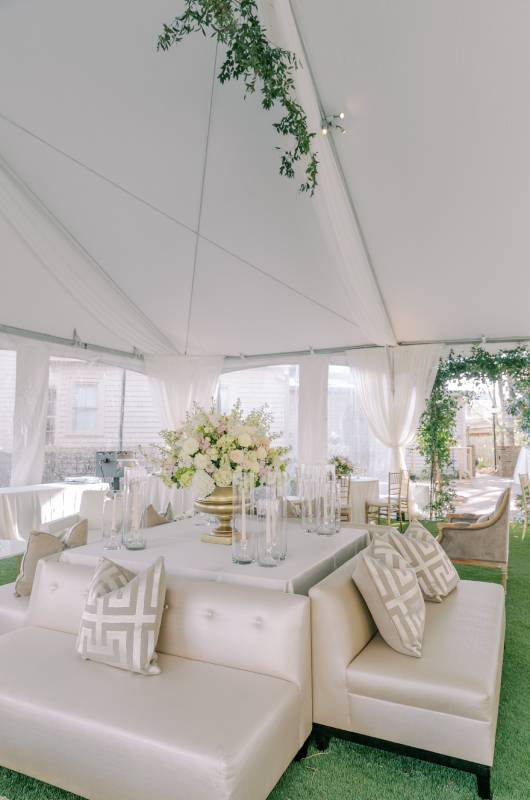 The Retreat
Matthew planned a romantic and relaxing honeymoon for them. He told Mary Evans they were going to Antigua, but where they were staying and all the activities were a complete surprise! When they arrived at Cocobay, Mary Evans was in shock..the resort was absolutely gorgeous. They stayed in a cozy cottage that had its own private pool with a breathtaking view of the clearest blue water. It was the most special week filled with island excursions including snorkeling, drinking Piña Coladas, exploring different beaches, and eating their way through the local cuisine.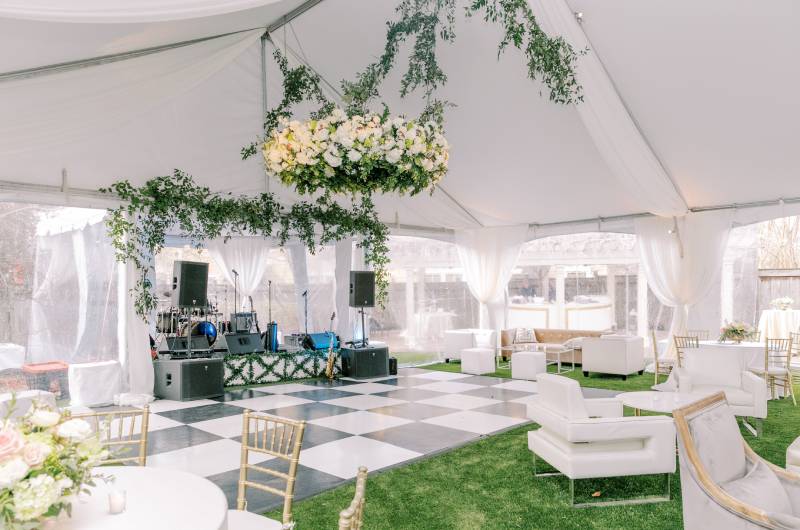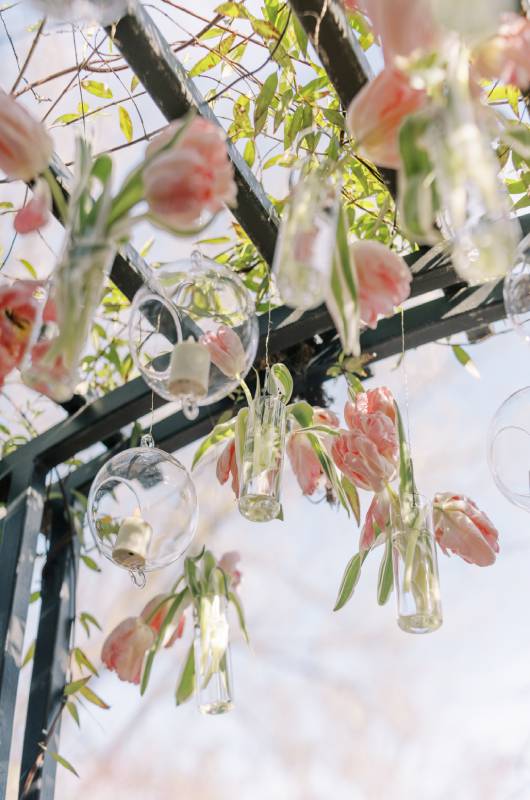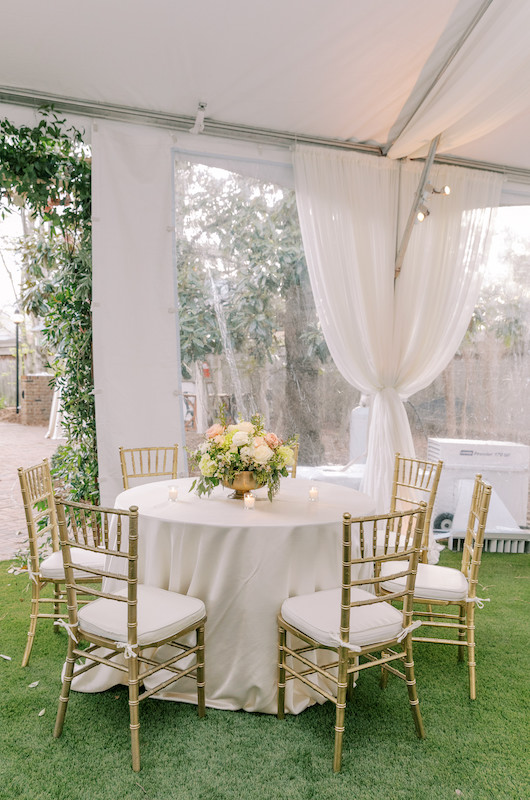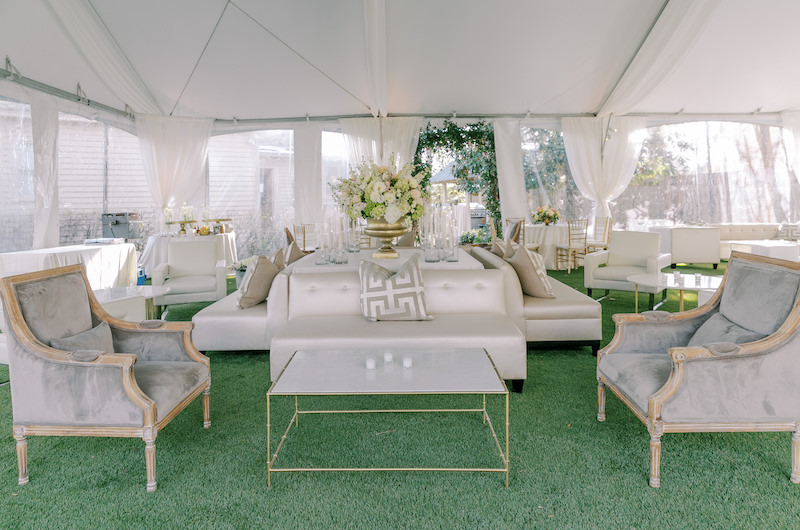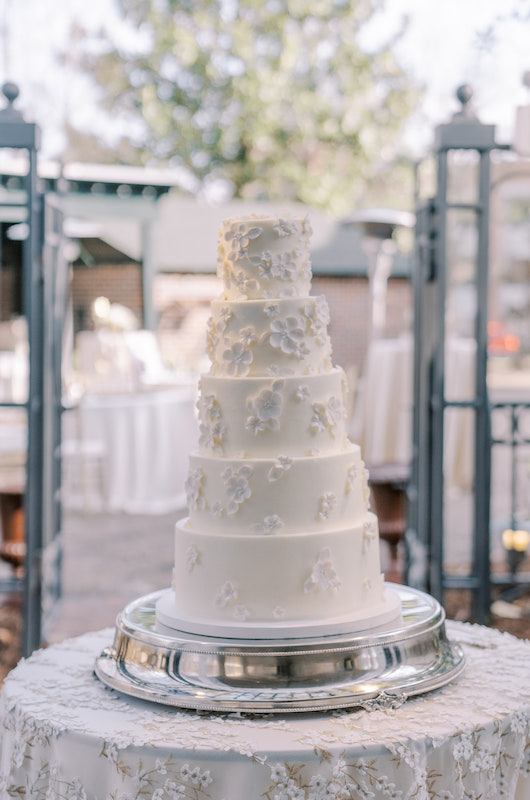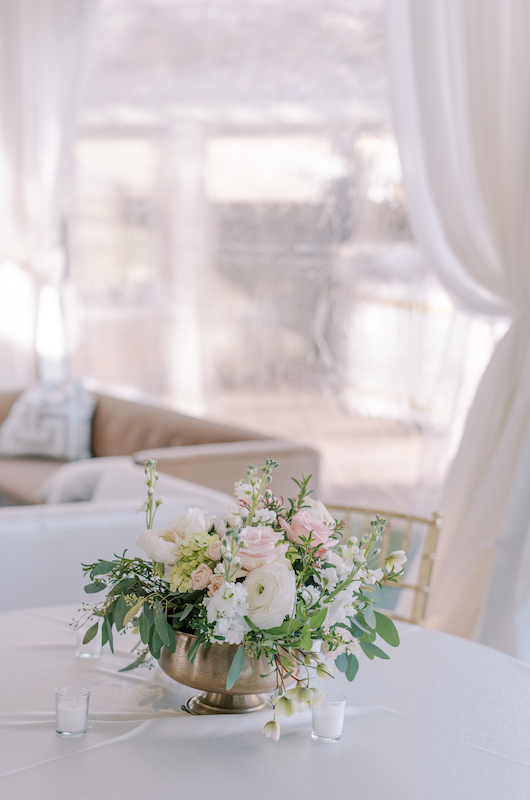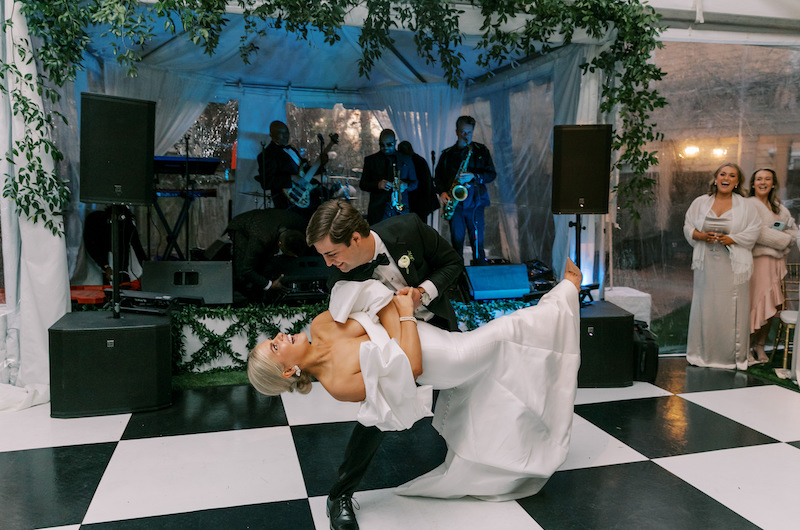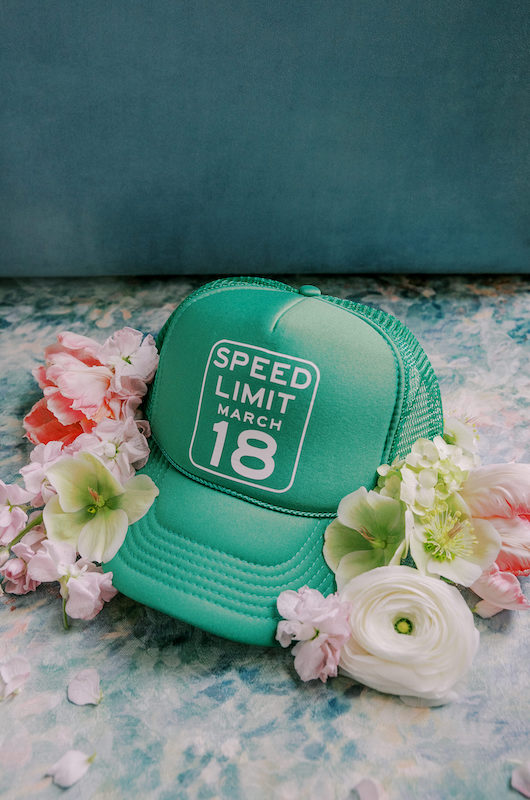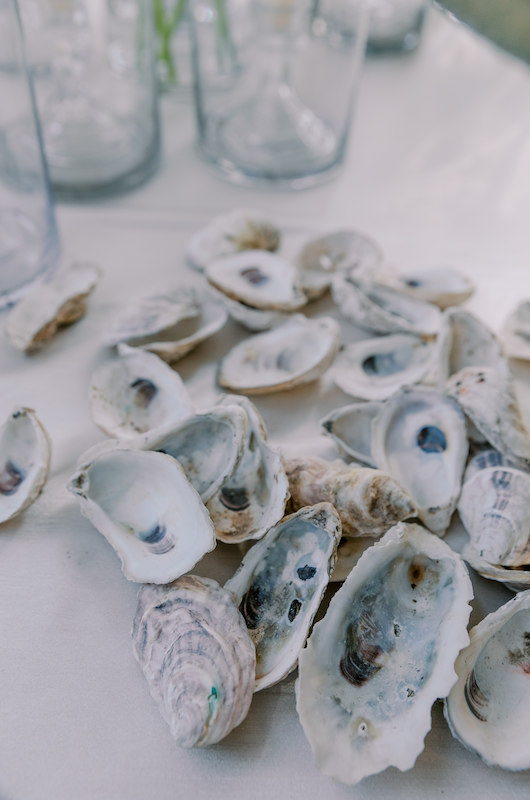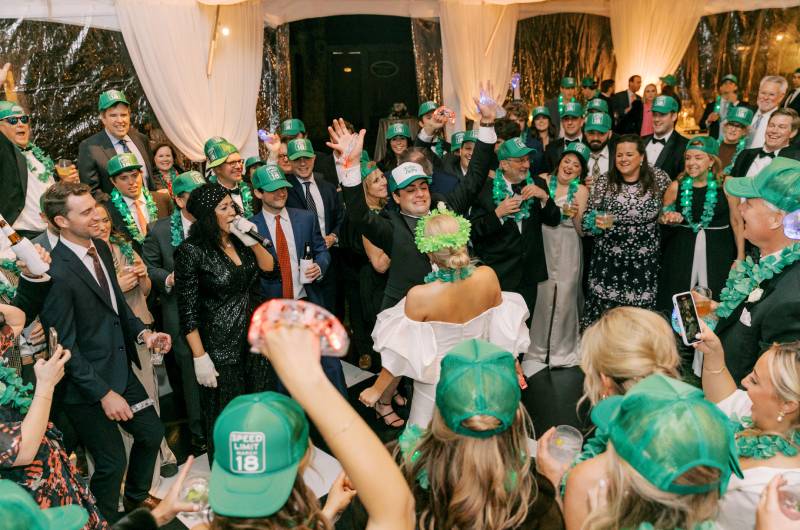 Featured Wedding Vendors
EVENT PLANNER
Contributing Vendors
PHOTOGRAPHER
CEREMONY VENUE
RECEPTION VENUE
FLORIST
CATERER
CAKE
INVITATIONS
GOWN
VEIL
Amsale from Maggie Louise
HEELS
TUX
WEDDING BANDS & ENGAGEMENT RING
BRIDESMAID DRESSES
HAIR
MAKEUP
RENTALS & DECOR
ENTERTAINMENT
TRANSPORTATION