Natalie Johnson & Cooper Smith
Dreams Come True in Hill Country
Married
Apr 28, 2018
Dripping Springs , Texas
Photo Credit
Mint Photography
---
Style Guide
Color Palette
Style
Formal, Luxury
Season
Spring
---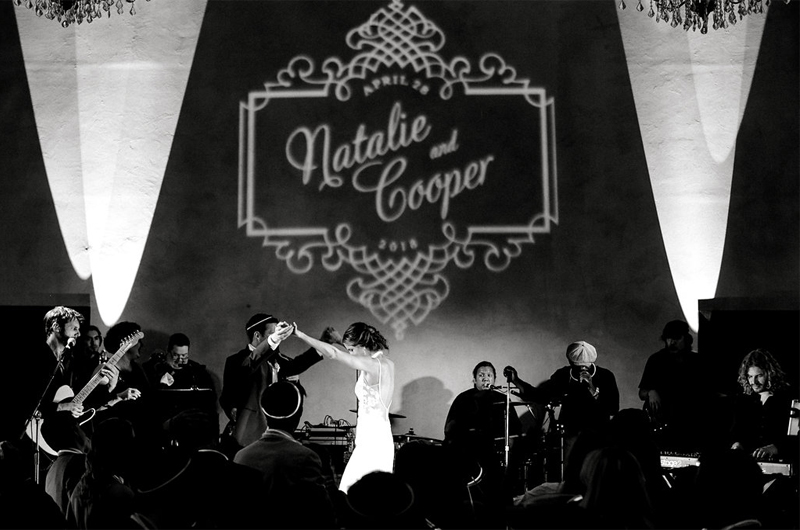 The Proposal
Cooper and I got engaged in St. Maarten after skydiving over the beautiful islands and landing
on the beach. Cooper surprised me with a ring, I said yes, and we celebrated with champagne. I
have been going to St. Maarten every year for as long as I can remember, so it holds such a
special place in my heart.
[smartslider3 slider="480″]
In Preparation
While wedding planning wasn't exactly my favorite thing in the world, things went better than I
could have imagined. Cooper and I knew we wanted a hill country wedding. Having family and
friends all over The United States, we really wanted to show them what we love about
Texas. When we toured Ma Maison, we knew right away that it was the venue to bring our
vision to life. Our amazing planner, Tracy Collins, made wedding planning stress free and fun.
Her experience gave me comfort throughout the process, and we were able to get all of our
favorite vendors. Cooper would say that his favorite part was the cake and food tastings, while
mine was designing the invitations.
[smartslider3 slider="481″]
The Big Day
After months of planning, our wedding day was finally here, and it couldn't have been more
perfect. From the weather to the flowers, the food to the drinks, I wouldn't have changed a thing.
Watching our vision come to life was rewarding, and I was truly in awe of our incredibly
talented vendors. After the ceremony, Cooper and I snuck away and had our first meal together
as husband and wife. Getting a few seconds together to breathe and soak in all that just happened
was something I will always cherish. We celebrated by dancing the night away with our closest friends and family. Cooper and I would both agree that our favorite part of the day, besides getting married of course, was having every single person we love in the same room together. We have never felt so loved and
supported than we did on that day.
[smartslider3 slider="482″]
The Retreat
We spent our honeymoon in Maui at the Wailea Beach Resort. Our first days were spent by the
pool recovering from the whirlwind of wedding events. After some rest and relaxation, we
explored. We toured in a doorless helicopter ride, took a jeep to go hiking, chartered a sailboat to
see an amazing sunset, and ate our hearts out at five-star restaurants. Our last day was our
favorite; we stumbled upon Secret Beach. When entering the secluded beach, we walked up
to a beautiful view where we watched a couple get married in a traditional Hawaiian ceremony.
We will be back soon!
[smartslider3 slider="483″]
Featured Wedding Vendors
VENUE
Contributing Vendors
PHOTOGRAPHER
Mint Photography
PLANNER
Tracy Collins
FLORIST
Floral Fetish
RENTALS + DECOR
Marquee Events
INVITATIONS
Twin Sisters Design
GOWN
Casa de Novia
CATERER
Crave Catering
CAKE
Classic Cakes by Lori
ENTERTAINMENT
London Calling
VIDEOGRAPHER
ATX Wedding Videos
TRANSPORTATION
4 Leaf Limo