Rachel Bradshaw & Chase Lybbert
Elegant Texas Romance
Married
Mar 25, 2023
Denton , Texas
Photo Credit
Stacia Morgan Photography
---
Style Guide
Color Palette
Style
Formal
Season
Spring
---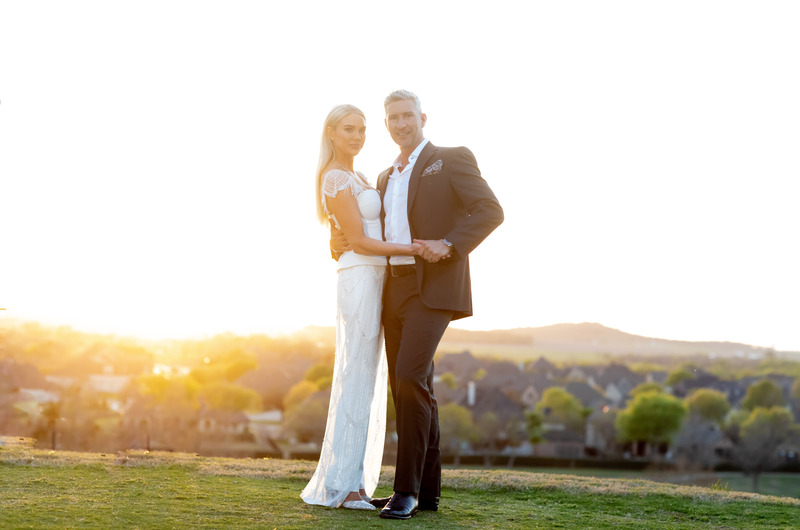 The Proposal
It all begins with a funny and true story. It was October 28th, and Chase and Rachel were at her sister Erin's house for a family pumpkin carving contest. Before the carving began, Chase pulled Rachel's father, Terry, aside for a little chat. After getting through the pleasantries, Chase asked Terry for Rachel's hand in marriage. When they walked back into the kitchen, Terry excitedly blurted out, "Guys, Chase just asked for Rachel's hand in marriage, and I said Yes!". In disbelief at his unexpected announcement, Chase reacted quickly and asked his sister to immediately retrieve the ring from his car and rush it to the house so he could propose. It was romantic and yet hysterical all at the same time.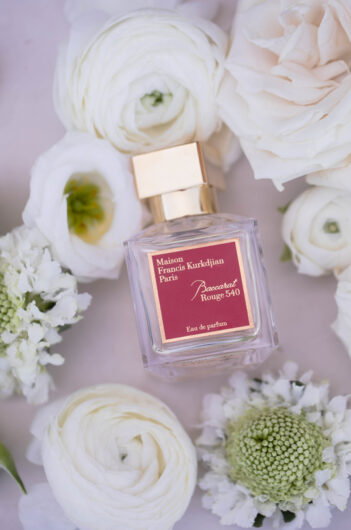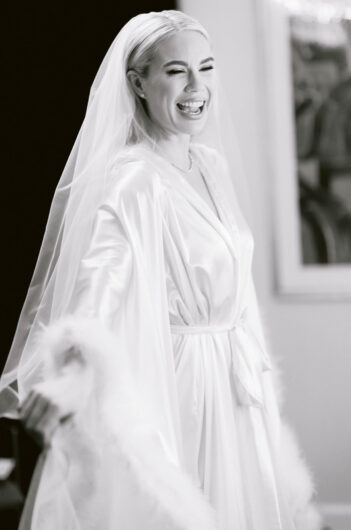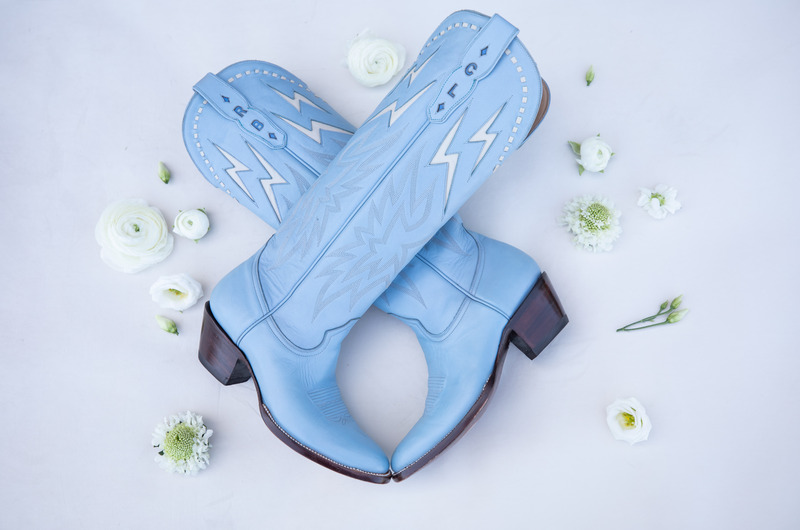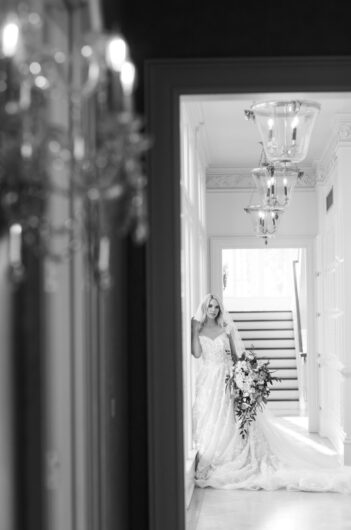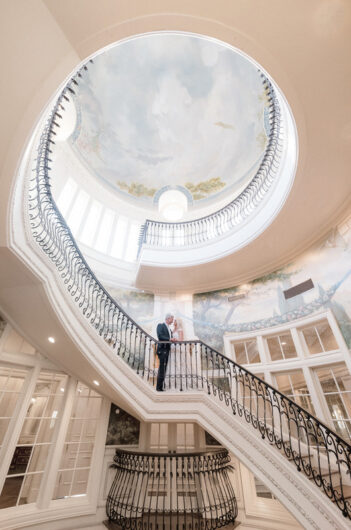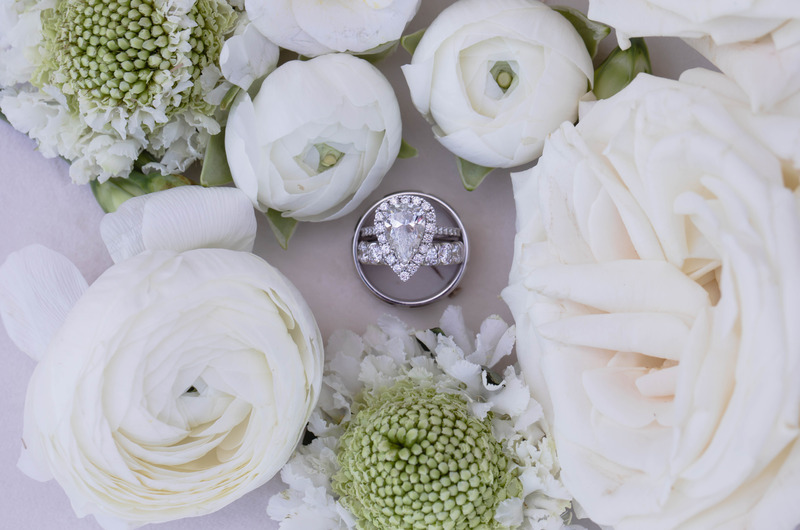 In Preparation
Rachel reported, "Prepping for the wedding was the most fun we have ever had together"! After planning for four months, they decided against a traditional wedding and opted for an intimate courthouse ceremony in Denton, followed by a big reception. The couple offered, "Planning was so easy, and we got to do it together." Rachel and Chase wanted to knock it out of the park, offering their guests an impressive list of wedding activities and experiences, from gourmet offerings to a dynamite DJ and eye-catching ice sculpture. With the help of the Denton Country Club event coordinator, their wish list was honored, and their vision came to life. Rachel and Chase were thrilled with the results and felt the festivities flew by much too quickly.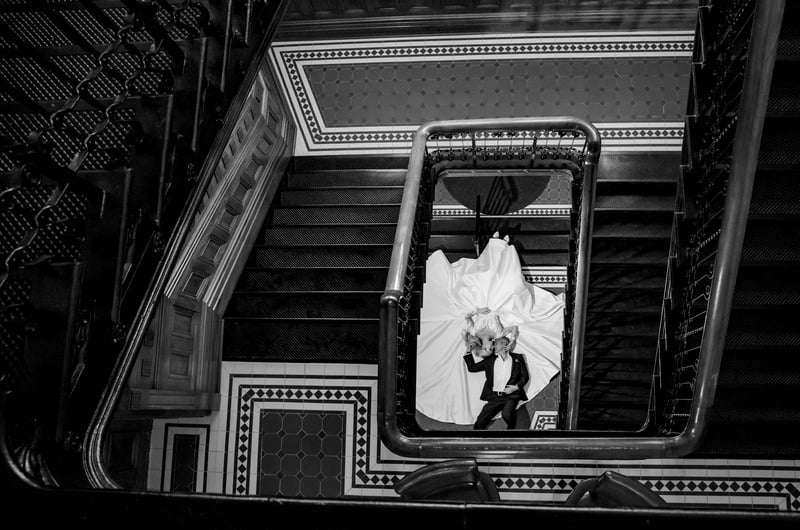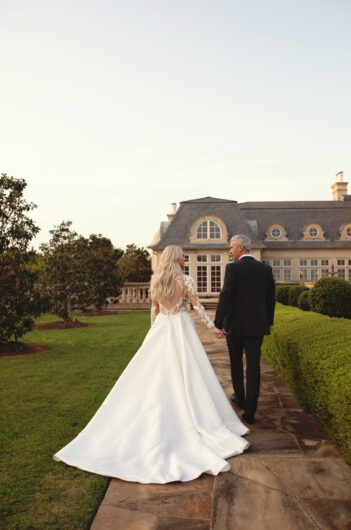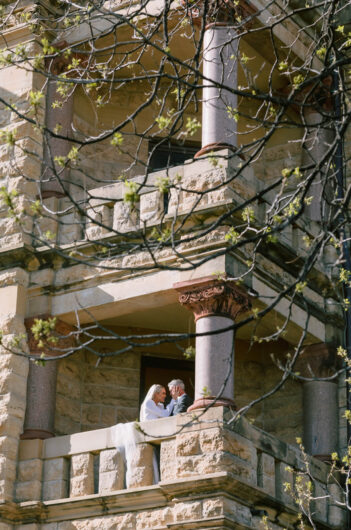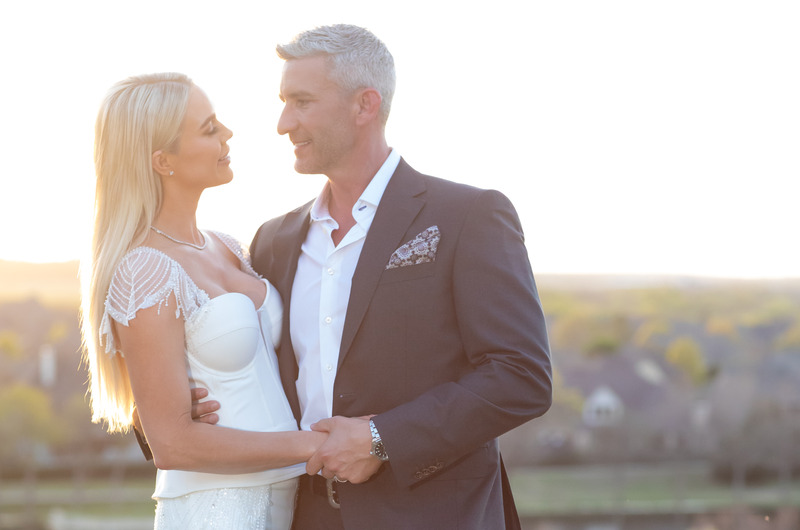 The Big Day
The wedding day weather was a perfect 82 degrees and sunny. Chase and Rachel went to the courthouse and married in front of close friends and family. The newlyweds drove off in a 1955 Chevrolet Belair C2 to the Denton Country Club for an elaborate party, where over 300 guests anticipated their arrival while sipping on champagne. The celebration soon escalated, and guests hit the dance floor, moving to the sounds of all the classics played by DJ Michael Blake. An explosion of flowers and balloons filled the club from floor to ceiling. Family and friends dined on an elevated Southern menu of sliders, a baked potato bar, a Mac n' cheese bar, a salad bar, a charcuterie station, and a dessert filled with various cobblers. The couple danced the night away and held a send-off brunch the following morning.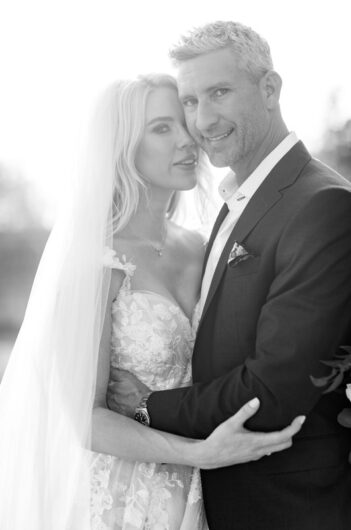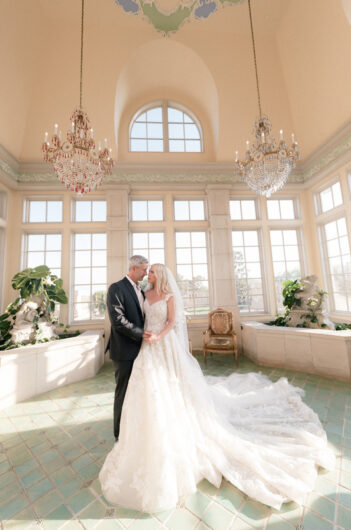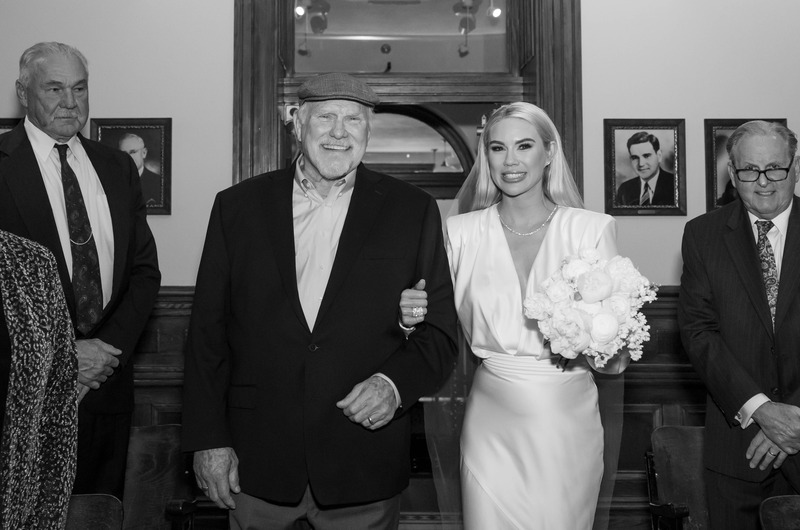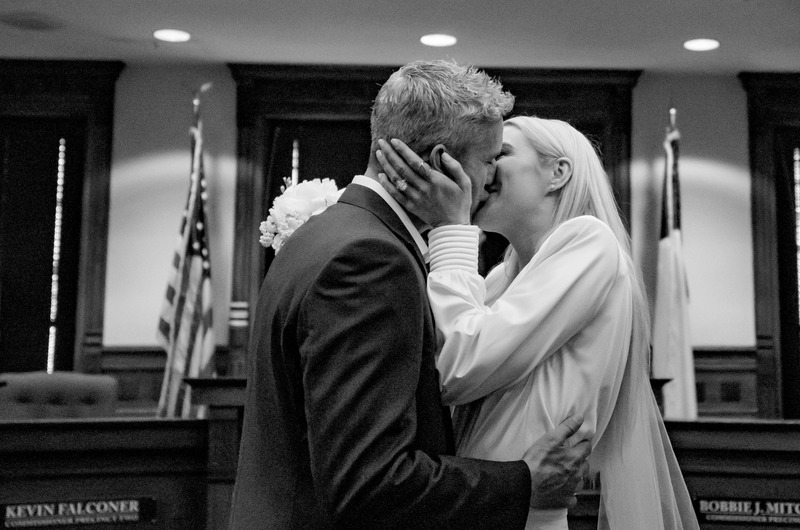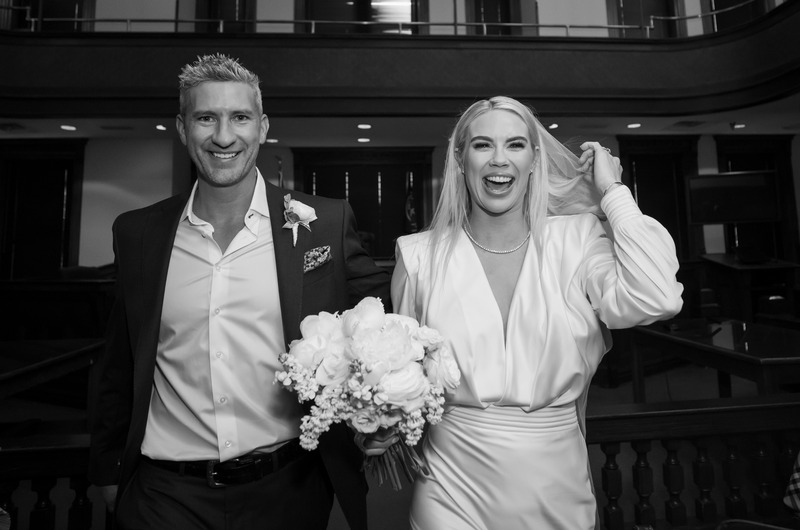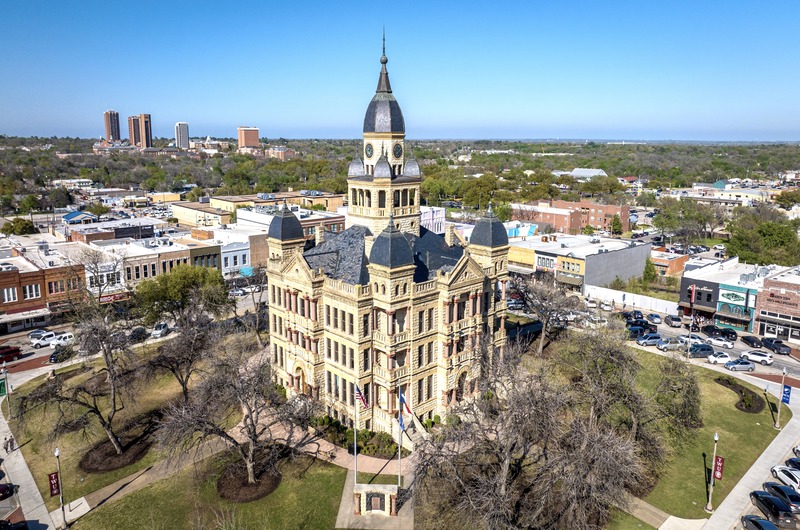 The Retreat
Rachel and Chase plan to honeymoon in Europe and explore the magical Italian countryside of Tuscany. They look forward to staying at gorgeous historical castles for two weeks and experiencing wine tastings and cooking classes. Other highlights include driving around in a vintage Ferrari, visiting an olive oil farm, enjoying luxury spa treatments, and strolling through lavender fields surrounding the castles.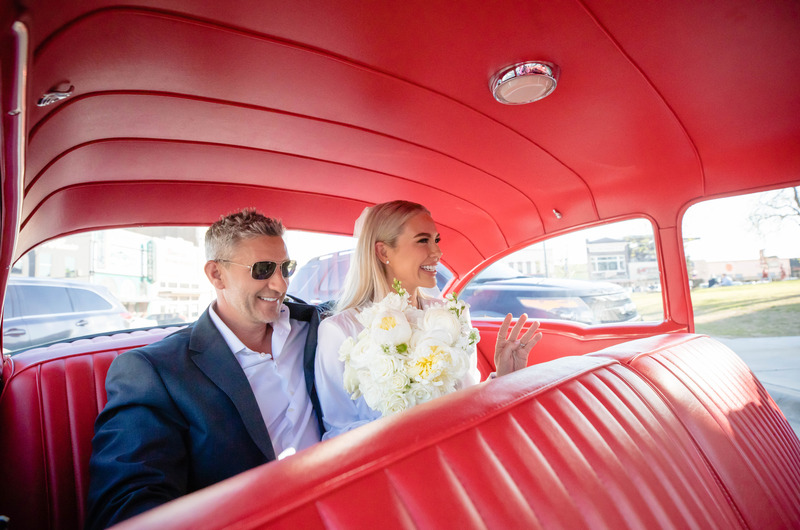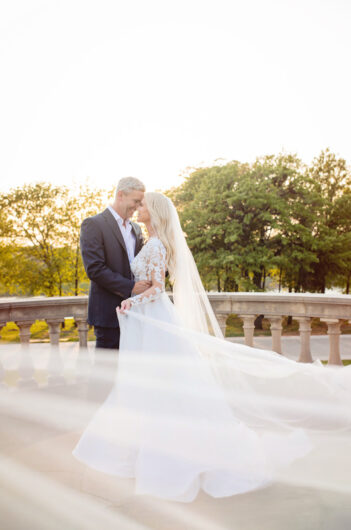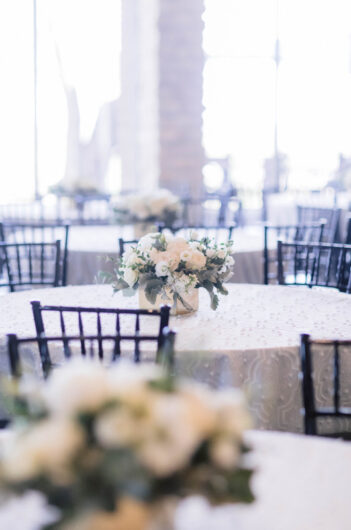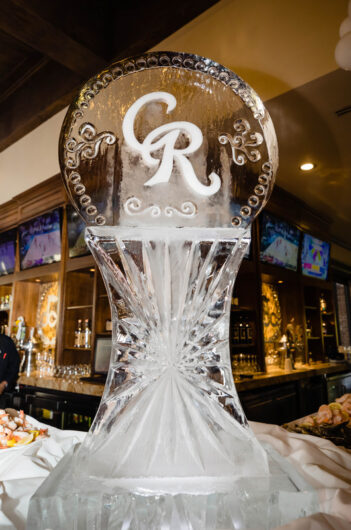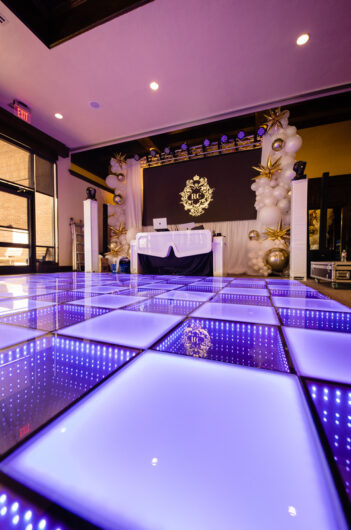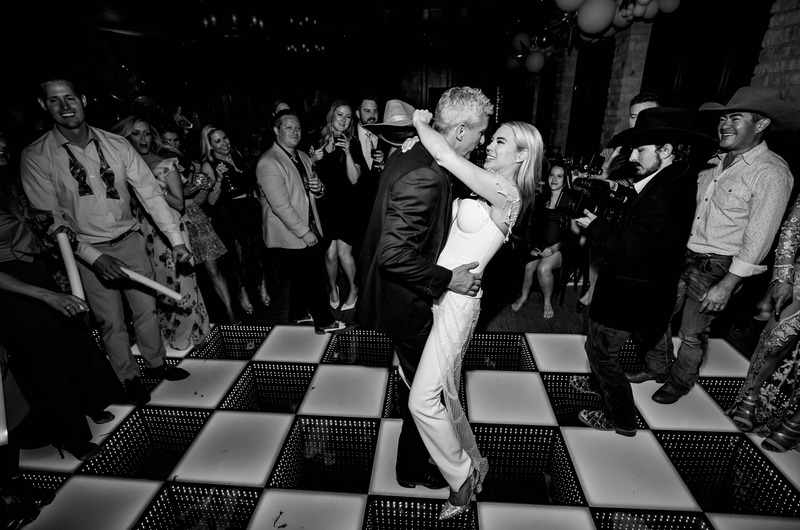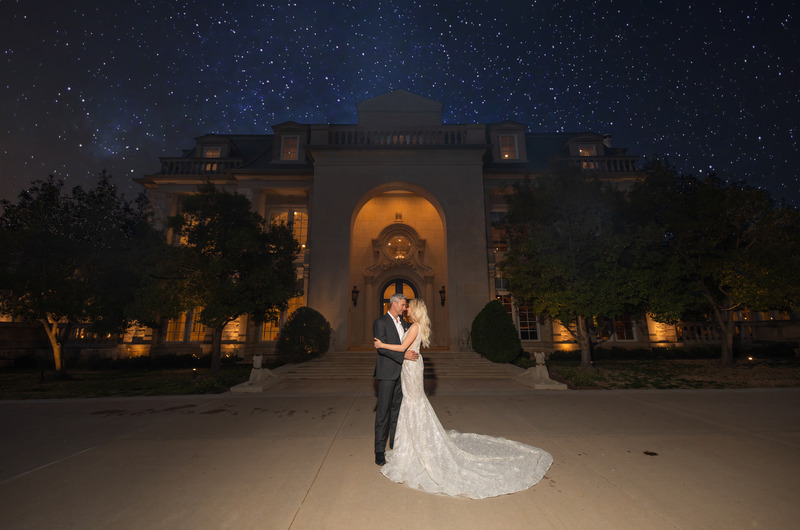 Contributing Vendors
RECEPTION VENUE, COORDINATOR, & CATERER
CEREMONY VENUE
Denton County Courthouse-on-the-Square Museum
PHOTOGRAPHER
VIDEOGRAPHER
FLORIST
INVITATIONS
CEREMONY DRESS
RECEPTION TWO-PIECE SET
TUX
ENGAGEMENT RING
WEDDING BANDS
HAIR & MAKEUP
ENTERTAINMENT
BALLOONS
CIGAR ROLLER
GETTING READY ROBE
PHOTO SHOOT GOWN & VEIL
JEAN JACKET