Stacey Asaro & Ryan Gaudet
Always Be My Baby
Married
Jul 5, 2021
New Orleans , Louisiana
Photo Credit
Dark Roux
---
Style Guide
Color Palette
Style
Glamour, Luxury
Season
Spring
---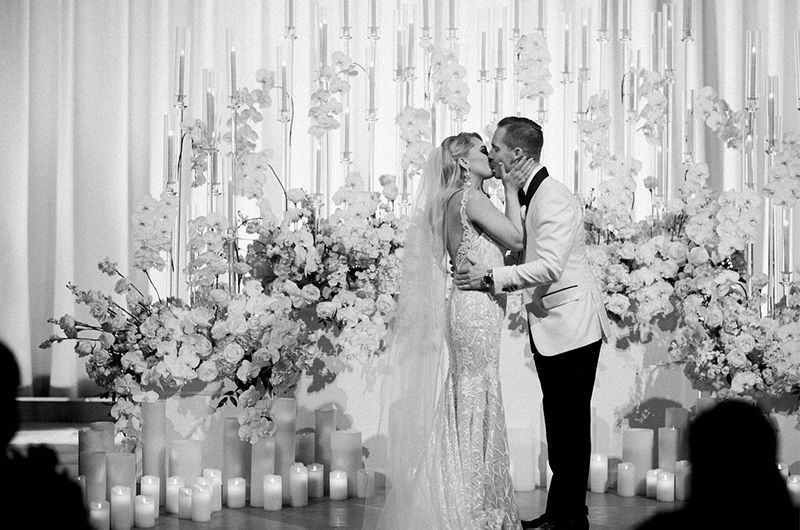 The Proposal
Stacey woke up beaming with joy and ready for the workday ahead of her, as she had booked a modeling gig for a photoshoot at a local jewelry store called Aucoin Hart. She was intending to spend the day there trying on diamonds and pearls for still images in their advertising campaign. No stranger to being a leading lady, Stacey prepped as she had done for movies and commercials in the past. She styled her hair and applied her makeup just right so that the camera would find her equally as flawless as the gems that she was to showcase. When she arrived, the photographer paired her up with a store employee and the shoot began. They moved around the store from one display case to another, while the photographer gave directions as they worked. He had Stacey and the employee pretend to be a couple in their shoot, telling Stacey to look happy and surprised as if she was receiving an unexpected gift. Stacey's pretend emotions turned into genuine shock when moments later, out of nowhere, her real boyfriend Ryan came walking into the room. Ryan stepped right in front of the camera, tapping her scene partner on the shoulder and asking, "Can I cut in?". Stacey could not believe how unprofessional he was being! Here she was, ready for her close-up when her boyfriend comes barging in and interrupts her work. With a look of confusion, she said, "What are you doing? I'm in the middle of a scene!". Ryan laughed and began publicly professing his love for her for the whole shop to hear. As Stacey realized what was happening, tears began to roll down her face. Ryan got down on one knee and opened up a small, pillowed box, revealing a beautiful engagement ring. Stacey shrieked out in joy when she saw it, asking "Do I actually get to leave the store with that one?". The surprise was made even more special when Stacey and Ryan's families stepped out from behind a two-way glass partition to congratulate the happy couple. They had seen the whole event unfold right in front of them and were thrilled. From that moment on, their wedding plans blossomed and their vision for the next chapter in their lives started to unfold before their eyes.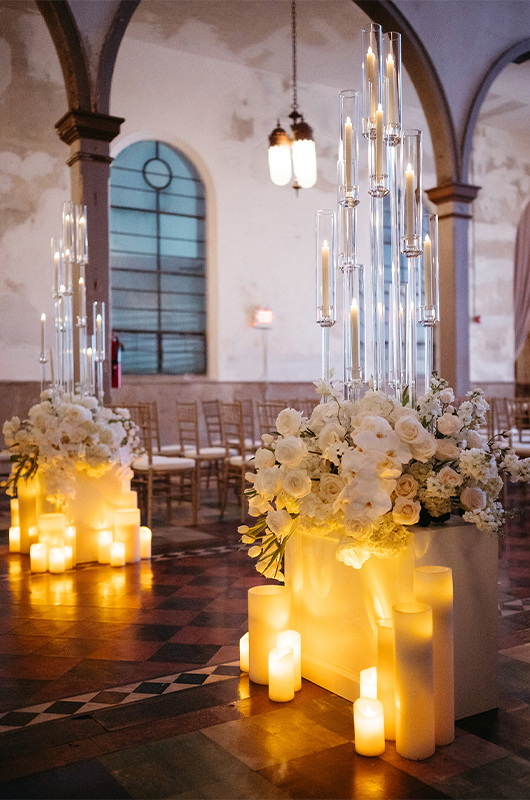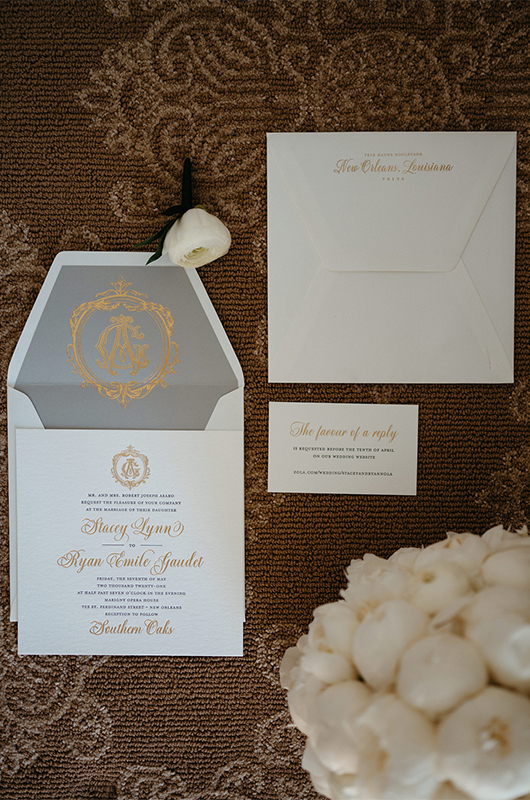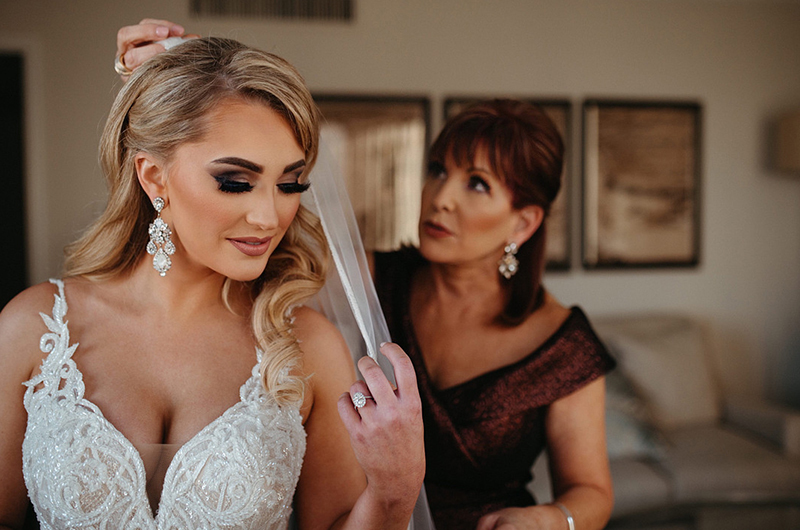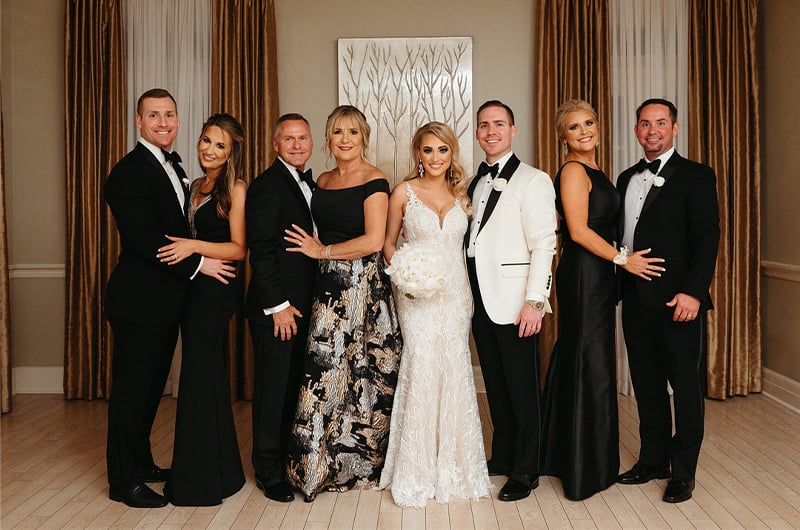 In Preparation
The wedding preparation was fairly easy for this full-time wedding coordinator. Stacey was lucky enough to have all the resources she needed right at her fingertips. After guiding so many clients throughout her career and watching so many vendors come and go, her choices were easy. Her first order of business was to set the date. This was the hardest task of the planning process due to the effects of COVID-19. With so many factors unknown, Stacey bit the bullet and picked a Friday evening in May. Little did she know, it would be the most perfect day of the entire spring season! After picking the date, she nailed down the best photographers in the South- Dark Roux. Stacey had previously met a husband and wife team over ten years ago and was instantly wowed by their work. After that, everything fell into place. Stacey had handpicked the perfect florist, dress, videographer, etc.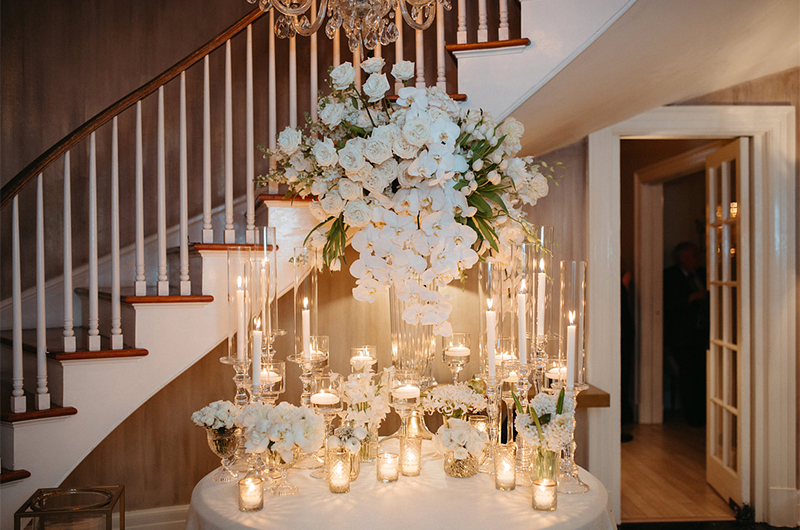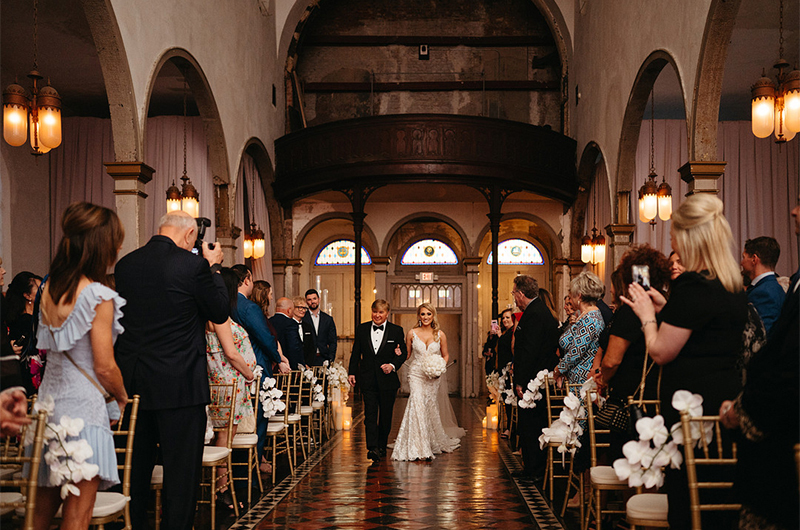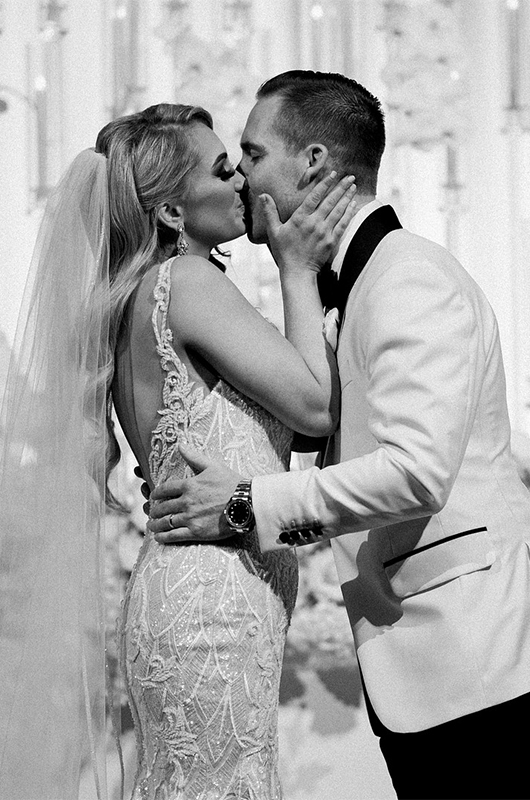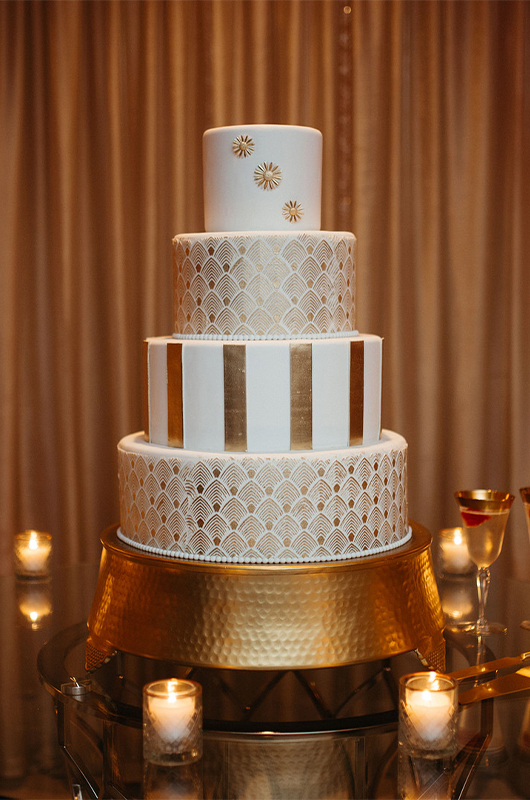 The Big Day
To many, the mansion at Southern Oaks is New Orleans' own unique brand of Louisiana luxury, but to Stacey, it feels more like a second home. When she looks at the finely manicured lawns or the grand façade framed by old oak trees, she does not think of the southern debutantes and fancy parties once hosted there, but instead of the sounds of roller blades on the grounds' brick walkways where she would skate as a child. When Stacey's parents, Bobby and Sue Asaro, established Southern Oaks over 34 years ago, they pledged a commitment to excellence that still resonates today, from the staff's first greetings to the final drops of champagne. So when Stacey got engaged, she could think of no better venue to host her friends and loved ones in the celebration of her marriage to Ryan. Stacey traded in her rollerblades for wedding shoes and finally got the chance to walk through the doors of the estate as a bride.
Stacey and Ryan's ceremony was held at the historic Marigny Opera House. It commenced just as twilight's glow began to fall upon the tall stained-glass windows behind the couple's altar, bathing the room in warmth. The groom, eager to kiss his bride, elected to do so before being given the cue by the officiant. Sometimes love cannot wait. Instead of a "first look" before the ceremony, Stacey and Ryan chose to share a "first moment" alone together, taking time to catch their breath before being whisked away to their reception.
The front gates of Southern Oaks opened to "Hey Baby", played not by Bruce Channel, but by a twenty-piece marching band in true New Orleans style. As the band serenaded the crowd, dazzling fireworks display lit up the night sky and streamers gracefully fell to complete the couple's grand entrance. The night was filled with music and dancing, including a show-stopping impromptu performance by the father of the bride, singing "Make Me Smile" by Chicago with a live band.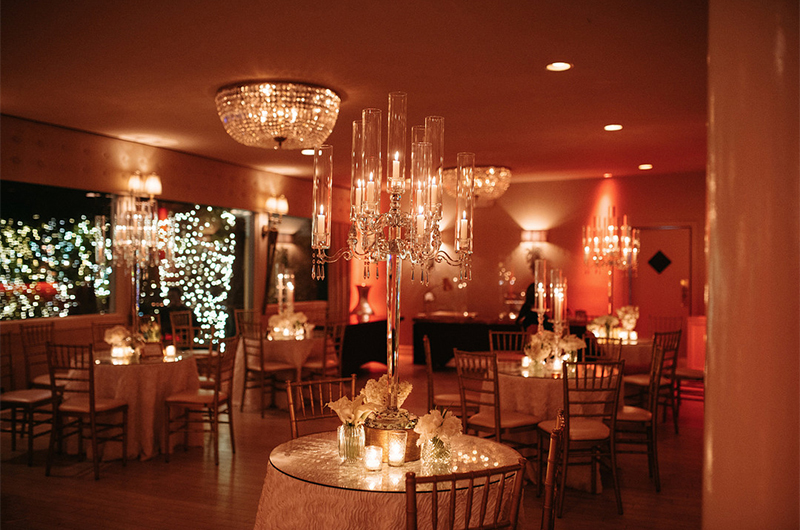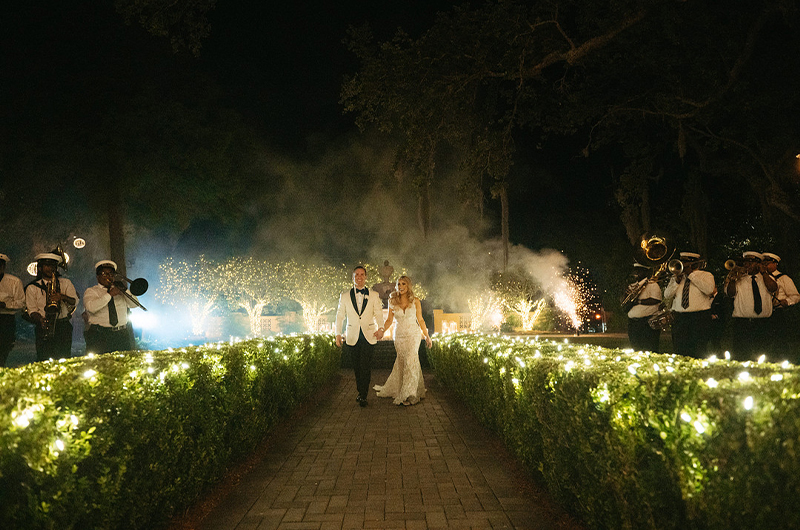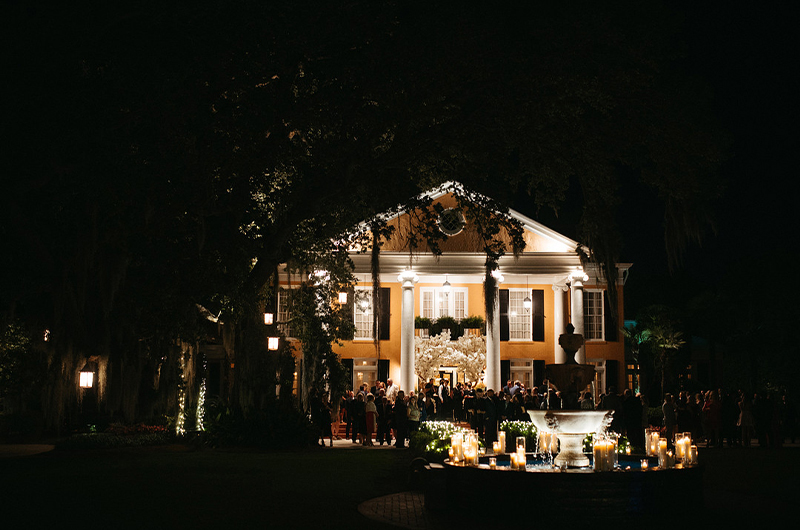 The Retreat
The couple's honeymoon was nestled between the luscious mountains of St. Lucia. This was the first time Stacey and Ryan had traveled this far together. Upon landing, they were greeted with the warm, dry Caribbean air and the smooth sounds of the island. A private vehicle whisked the couple away to their resort located an hour away uphill. They were driven directly to their private villa which was situated at the peak of a mountain. They were escorted to their villa by their personal butler who catered to the couple's every need. Inside their immaculate abode, there was a private plunge pool on the terrace which overlooked crystal clear waters and luscious mountains. The couple had the opportunity to enjoy activities such as horseback riding on the beach and ATV riding through luxuriant rainforests. However, their favorite thing to do was to lay back, catch some rays, and relax on the resort's pristine beach. Stacey and Ryan found themselves making tons of friends not only with the patrons of the resort but with the friendly staff as well. Every night the couple dined at one of the resort's five-star restaurants and were able to enjoy top-notch cuisine that could compete with any New Orleans-style dish. Towards the end of their mini-escape, Ryan and Stacey became misty-eyed just thinking of all the experiences and people they will have to remember. They knew that the seven, perfect days they spent in St. Lucia had changed their lives forever.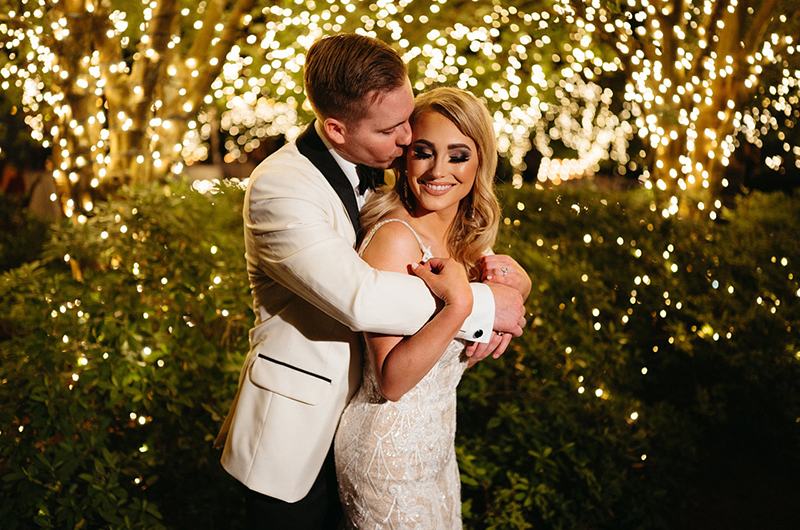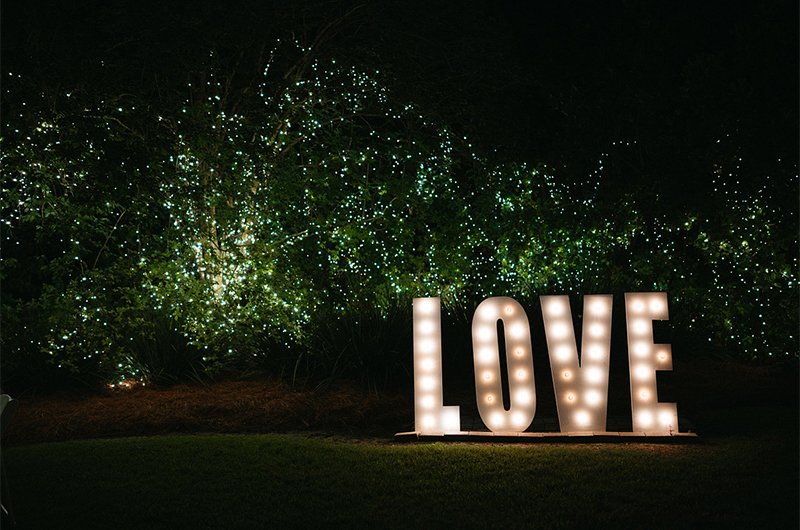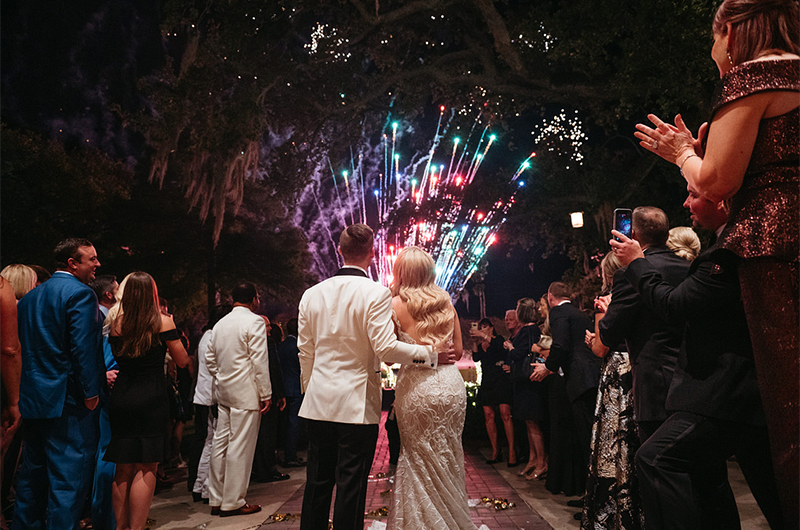 Contributing Vendors
PHOTOGRAPHER
EVENT PLANNER, RECEPTION VENUE, & CATERER
CEREMONY VENUE 
ENTERTAINMENT
FLORIST
WEDDING CAKE
GROOM'S CAKE
INVITATIONS
GOWN
BRIDAL SHOES
BRIDESMAID DRESSES
GROOM'S TUX
HAIR STYLIST
MAKEUP ARTIST
ENGAGEMENT RING & WEDDING BANDS
TRANSPORTATION
VIDEOGRAPHER
HONEYMOON ACCOMMODATIONS