Stephanie MacLaughlin & Zachary Newell
Applausi Da Amare
Married
Oct 12, 2019
Montepulciano , Italy
Photo Credit
Sara Lorenzoni Photography
---
Style Guide
Color Palette
Style
Destination
Season
Fall
---
The Proposal
Zach and I got engaged in Italy in 2017, while on vacation with some of our closest friends. I had just taken the bar exam and the trip was a celebration. Zach proposed in Vernazza and it was the perfect moment. That night we were staying in Florence and our friends threw us a surprise dinner on the rooftop of our Airbnb. After we finished dinner there were fireworks all around Florence and it felt like the city was celebrating our love.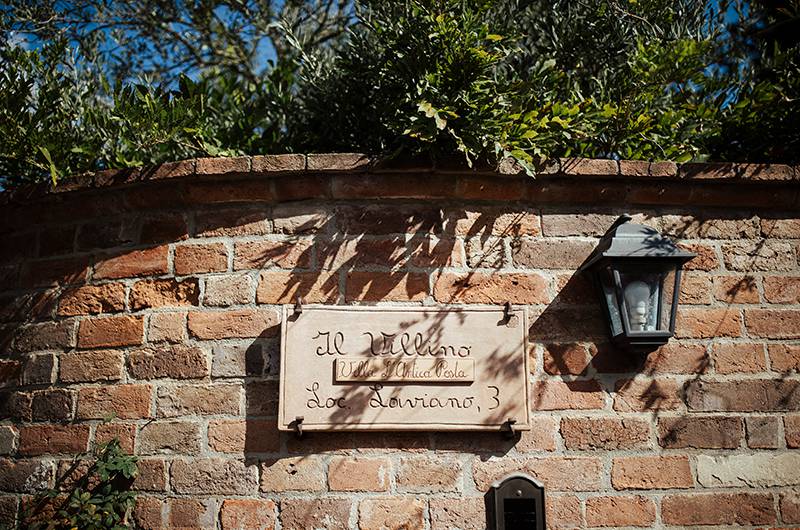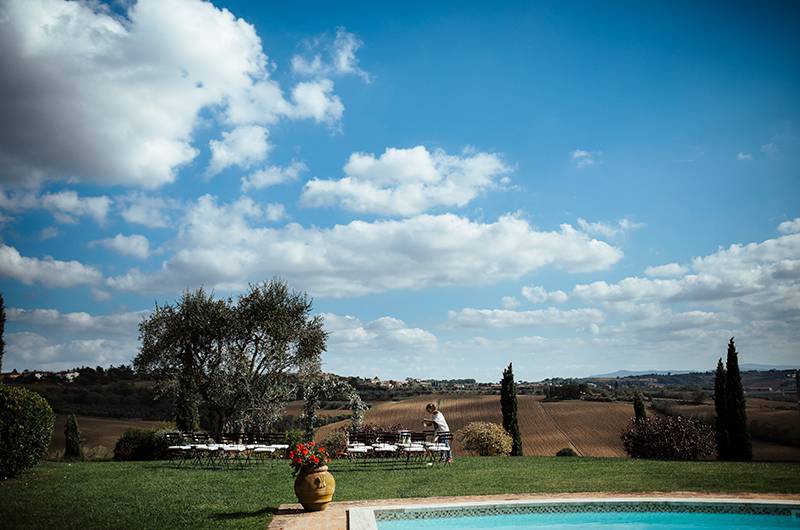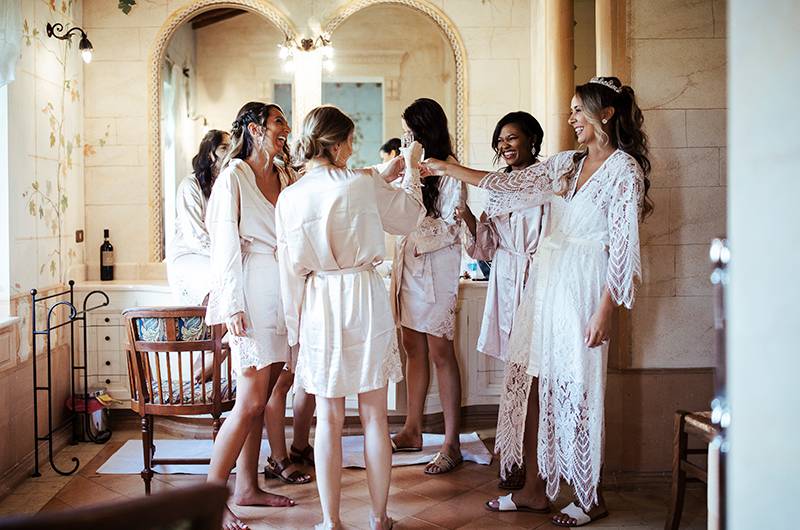 Stephanie MacLaughlin And Zachary Newell Venue Sign
Stephanie MacLaughlin And Zachary Newell Pool View
Stephanie MacLaughlin And Zachary Newell Bridesmaids Cheers
In Preparation
When we got back to the states, we started touring venues in Miami. Zach and I are both originally from Rhode Island but decided Miami would be an easier destination. We toured various venues but never fell in love with any of them. One night we were out for drinks and Zach jokingly said we should get married in Italy. I got on my phone and didn't speak to him for the next 20 minutes. I then showed him a villa I found on Airbnb. We texted our family and closest friends to see if a destination wedding in Italy was feasible. Everyone was on board! The planning was a little difficult with the time difference but in the end everything worked out. I utilized Etsy a lot and for our wedding favors we gave custom wine stoppers. The wedding place cards were wine corks.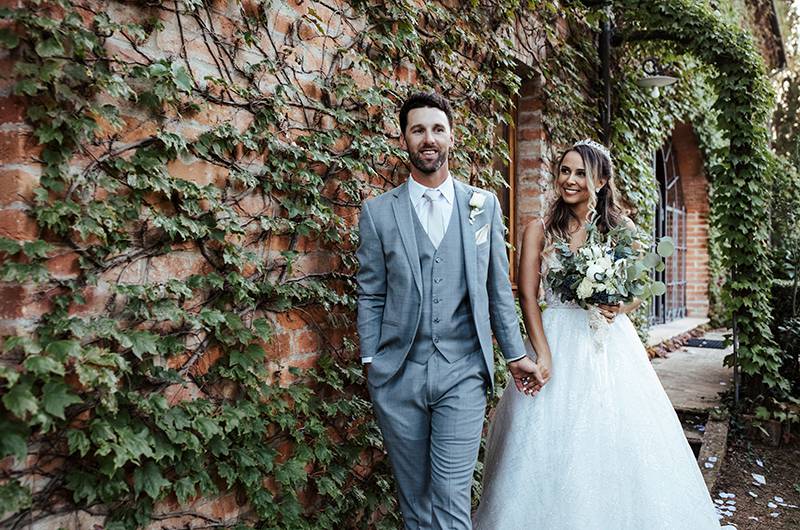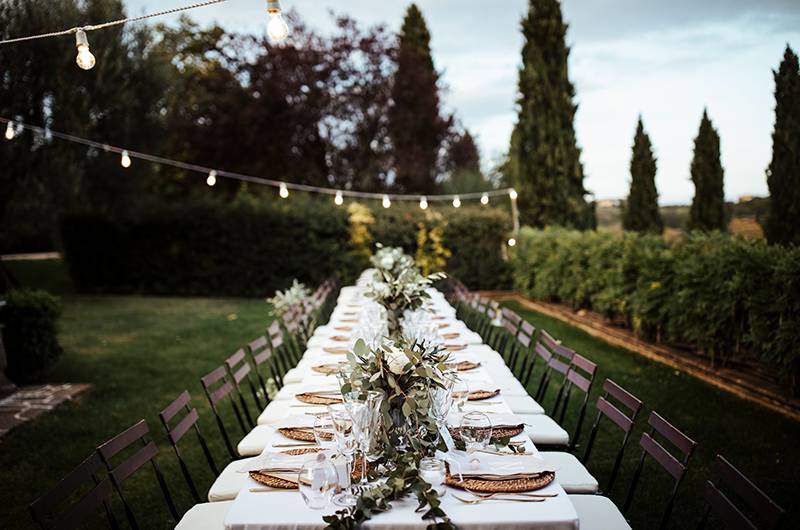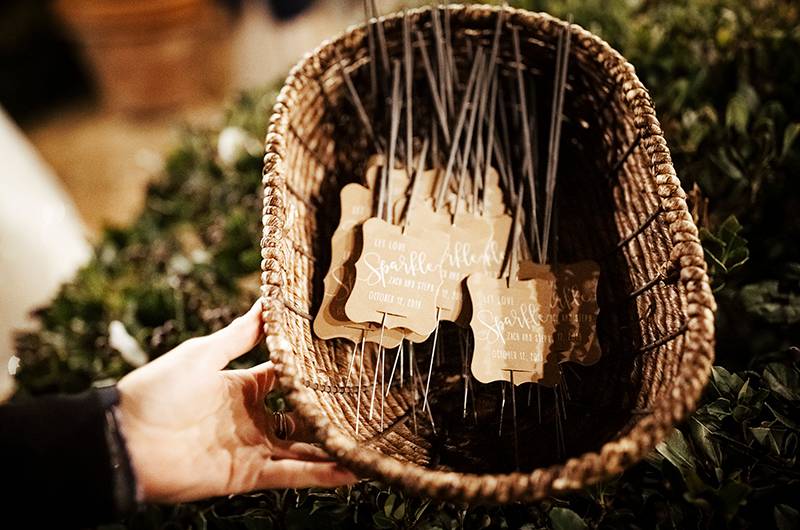 Stephanie MacLaughlin And Zachary Newell Couple In Front Of Vine Wall
Stephanie MacLaughlin And Zachary Newell Table
Stephanie MacLaughlin And Zachary Newell Sparklers
The Big Day
Our wedding day was perfect in my eyes. We rented a villa as our venue and 12 of our closest friends stayed there with us. We had a small wedding with 38 guests. The day of the wedding we woke up to freshly baked croissants and fruit and took our time getting ready. The ceremony was outside and overlooked the Tuscan landscape. For dinner we had one long table that was adorned with olive branches, candles and flowers. For dinner everyone enjoyed two different pastas and pork. The highlight of the night was when Zach surprised me with fireworks. We originally cut them out due to our budget and I was really sad because fireworks are very special to us (there were fireworks the day Zach told me he loved me and on the night of the proposal).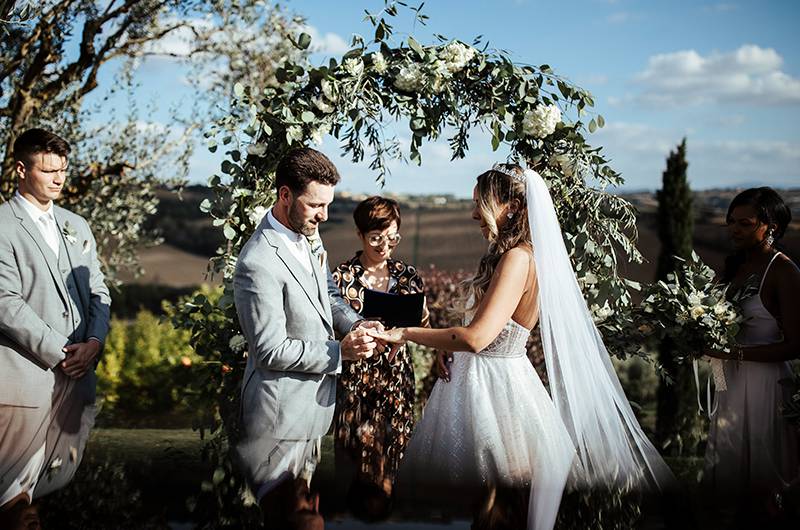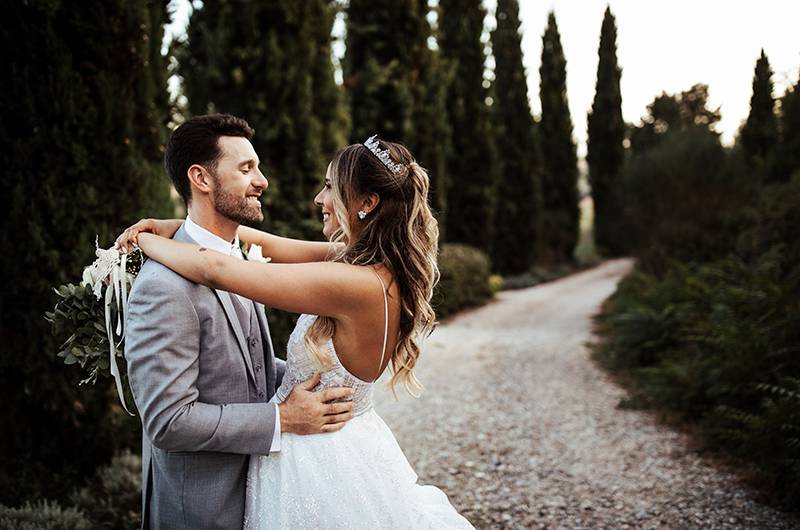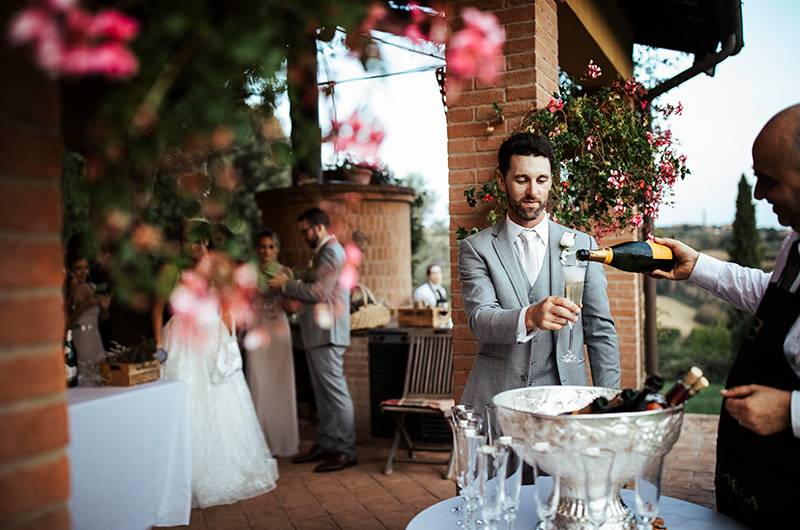 Stephanie MacLaughlin And Zachary Newell Exchanging Rings
Stephanie MacLaughlin And Zachary Newell Couple In Eachothers Arms
Stephanie MacLaughlin And Zachary Newell Groom Getting Drink
The Retreat
Our honeymoon started off a little different. We spent the first half of our honeymoon exploring the Amalfi Coast with Zach's parents and grandmother. This trip was very special for Zach's family because it was a way to pay homage to Zach's grandfather. Zach's grandfather passed away while he was in high school and prior to his passing his family planned to take a trip to Italy together. After Italy, Zach and I traveled to Austria, where we stopped in Hallstatt and visited the Aqua Dome in Oberlängenfeld. We ended our trip consuming way too many tapas in Madrid.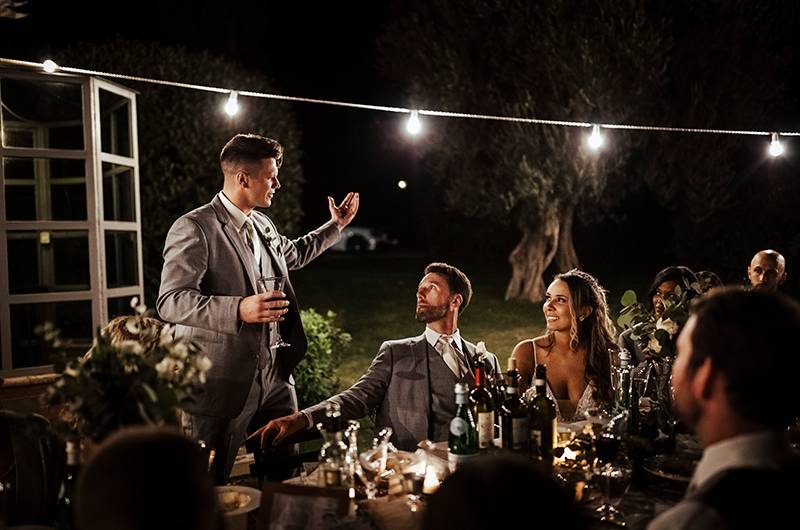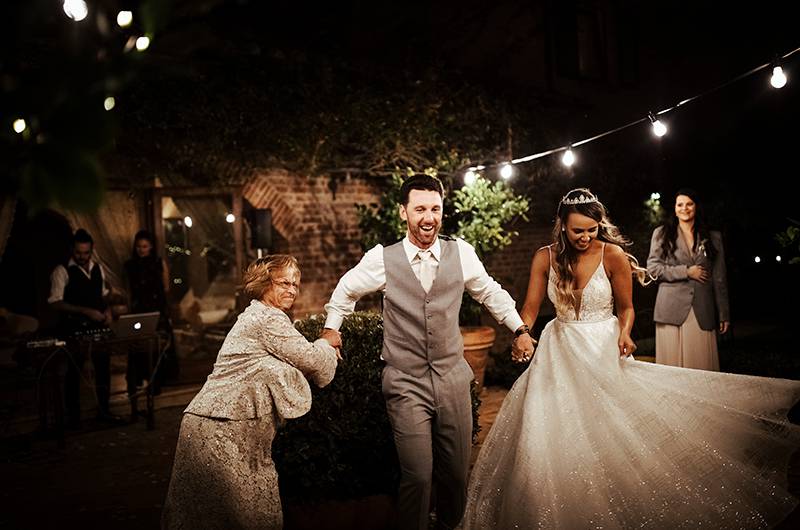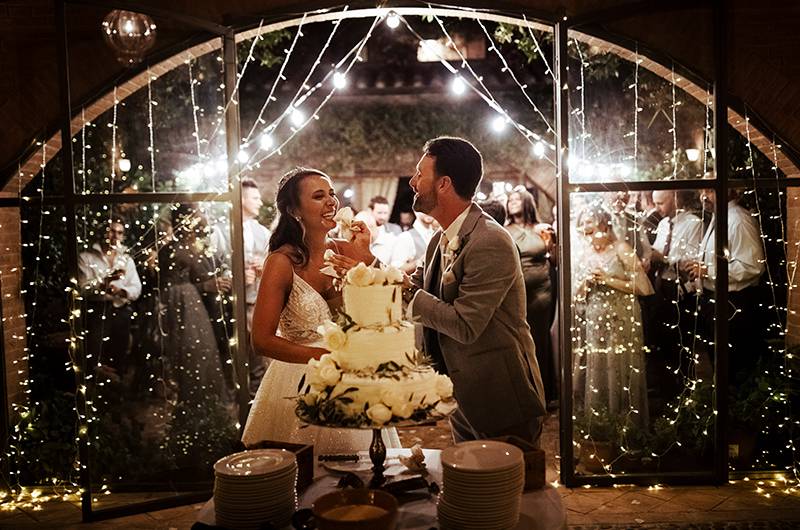 Stephanie MacLaughlin And Zachary Newell Best Man Speech
Stephanie MacLaughlin And Zachary Newell Couple And Mom Dancing
Stephanie MacLaughlin And Zachary Newell Couple Feeding Eachother Cake
Contributing Vendors
PHOTOGRAPHER
Sara Lorenzoni Photography
VENUE
Villa L'Antica Posta
FAVORS & GIFTS
WiththeGrainWeddings
INVITATIONS
Minted
GOWN
The Find Bridal
HAIR
Salone Erica & Lori Hair Stylist