Steven Benoit & Adam Baker
Magic in México
Married
Sep 25, 2021
Riviera Maya, Quintana Roo , Mexico
Photo Credit
Michael Allen Photography
---
Style Guide
Color Palette
Style
Beach, Destination
Season
Fall
---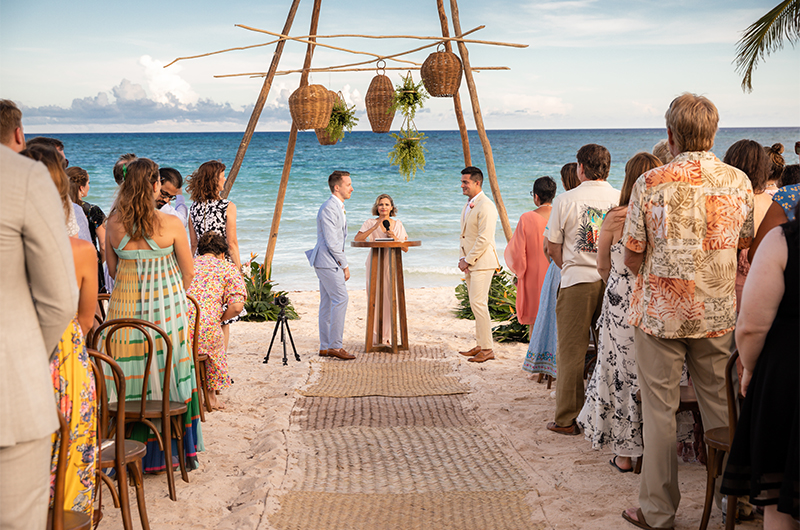 The Proposal
Steven planned a leisurely morning with Adam on Town Lake in the heart of Austin, Texas. After arriving at the boat rental dock and sharing a few mimosas, the couple ventured to their two-seated kayak and started paddling. If you're familiar with the Texas sun, you'll know to seek shade whenever possible, so they quickly found themselves under a bridge overlooking the beautiful downtown Austin skyline. Surprisingly, they had the entire stretch of lake to themselves. Gathering his courage, Steven reached into his duffle bag, grabbed the Cartier box, and nervously asked Adam to turn around. "No… I'm fine. I'm enjoying the view," Adam contently replied. "Adam. Just for a second?" Steven pleaded. After what felt like minutes of back and forth, but were only moments, Adam finally turned and faced Steven. He knew.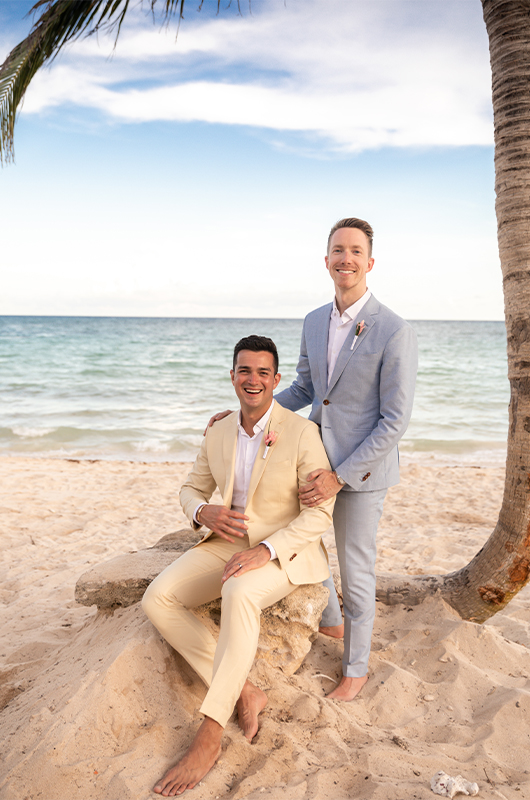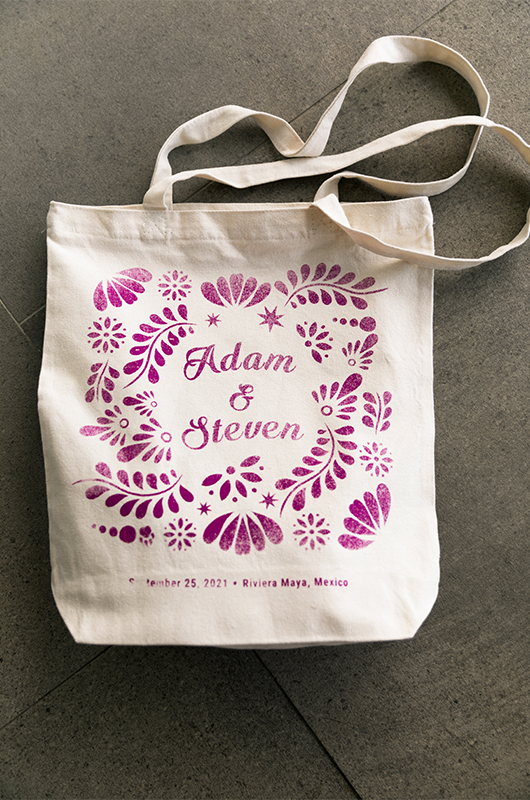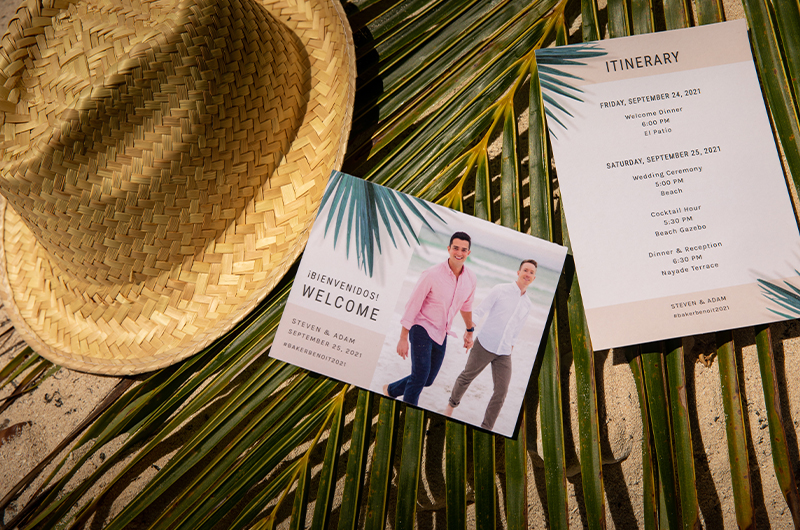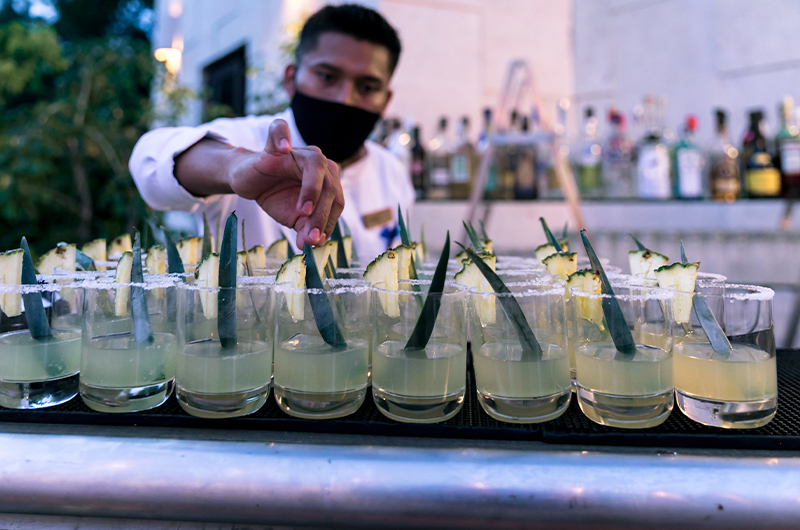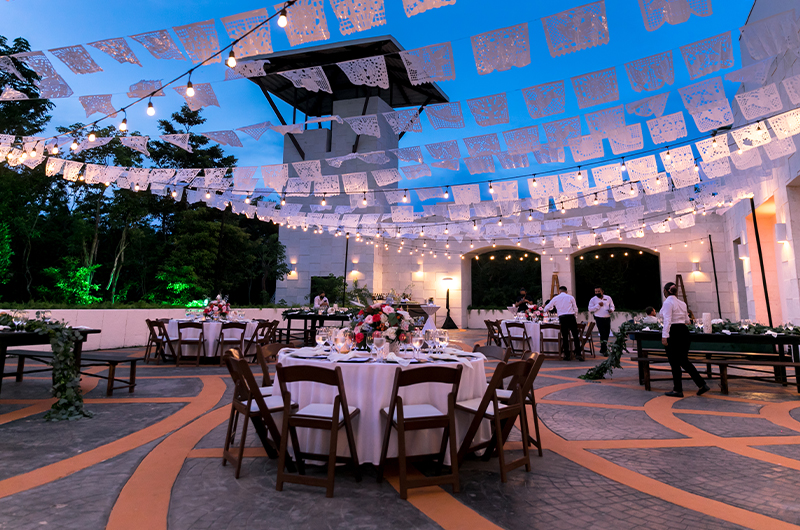 In Preparation
If you are considering whether to have your big day at an all-inclusive resort, Adam and Steven have just one suggestion – do it. After a brief consultation with Maribel, one of the talented Wedding Coordinators at UNICO 20o87o Riviera Maya, the couple carefully selected décor, food, drinks, and entertainment. And, though Adam and Steven have an admittedly specific style and keen attention to detail, the process was remarkably stress-free and hands-off. Maribel and her team of coordinators and vendors planned the welcome dinner, ceremony, cocktail hour, and reception exactly how Steven and Adam had envisioned. The high level of coordination and communication allowed the couple to feel confident guests would have an incredible experience.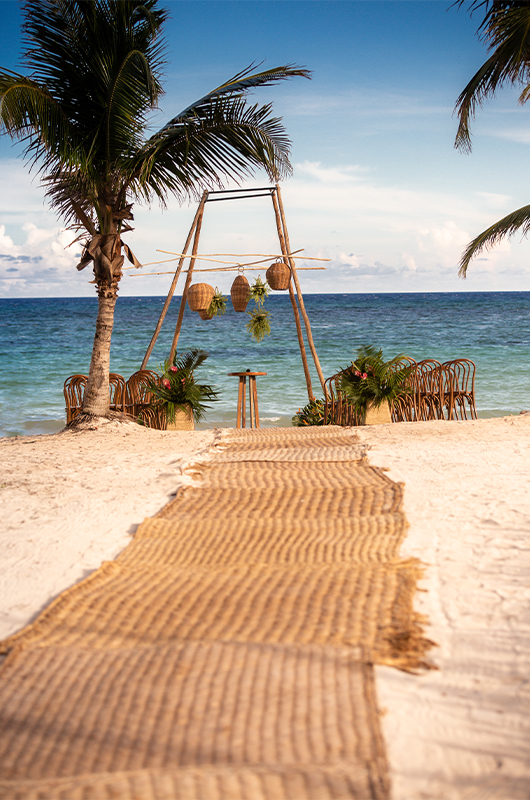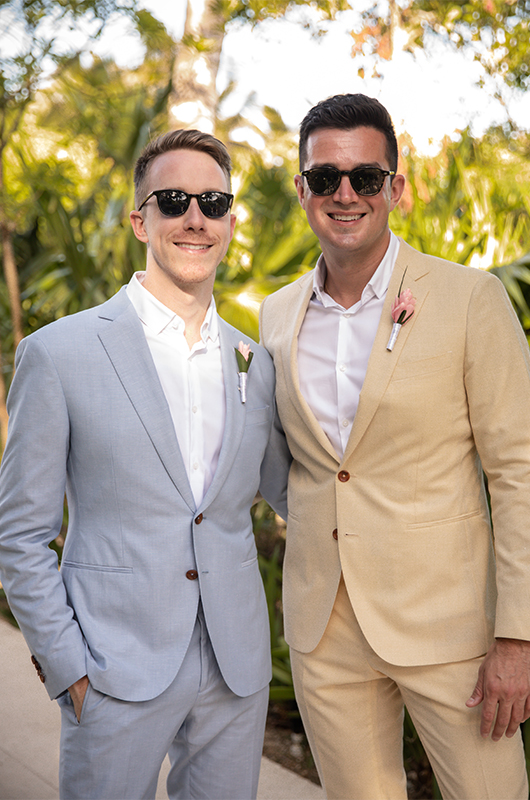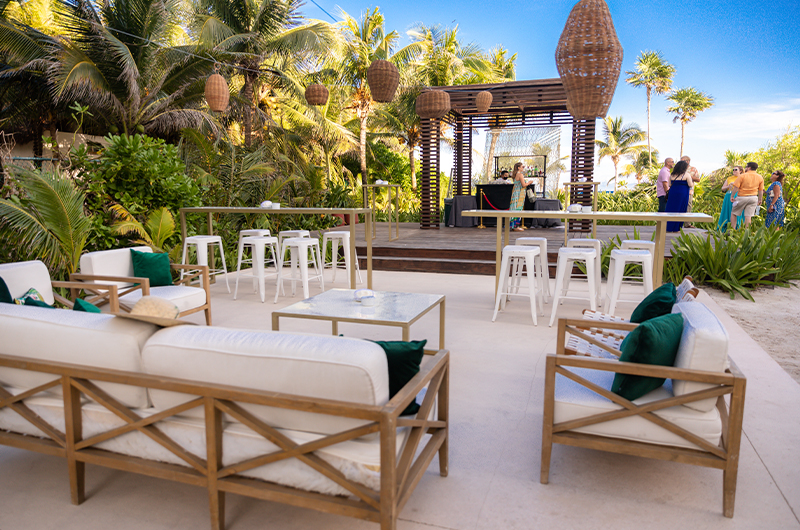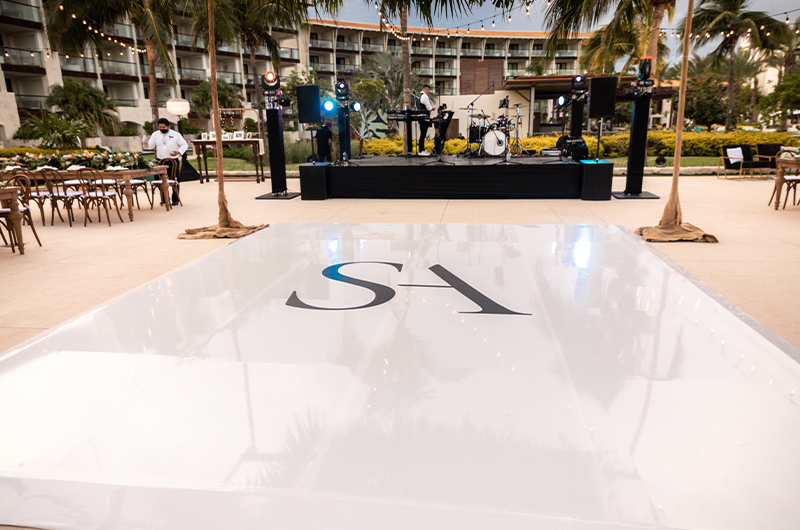 The Big Day
Friends and family flew into Cancún from around the country to celebrate the love between Adam and Steven. Guests arrived at Unico 20o87o Hotel Riviera Maya, where they were greeted with cocktails and a welcome bag filled with thoughtful beach essentials. The couple exchanged vows at the property's beachfront with a stunning backdrop of teal Caribbean waters and a clear blue, sun-filled sky. A collection of rattan rugs created an aisle that led up to a uniquely designed bohemian arbor. Tropical foliage, birds of paradise, and ginger flowers flanked rows of vintage Ton bistro chairs. Following the ceremony, a lively reception ensued with signature drinks, loving toasts, a gorgeous seated dinner, cake cutting, and hours of dancing led by a fantastic band. An epic fireworks display capped off the evening.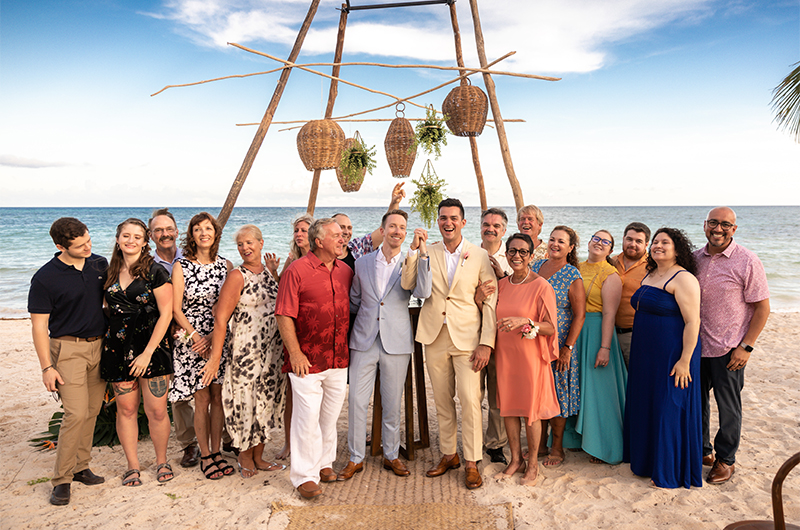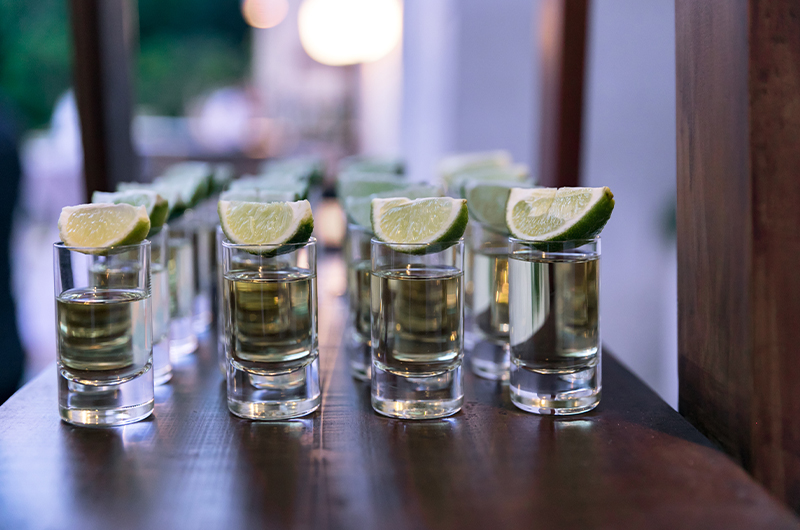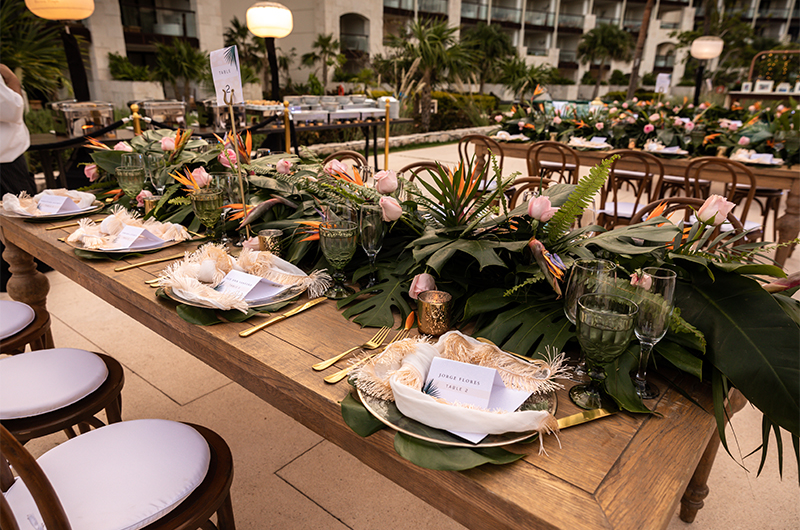 The Retreat
After months of planning and a long, eventful weekend with friends and family, a little R&R was just what Adam and Steven craved. The couple carefully selected Be Tulum, a remote boutique hotel in Tulum, Mexico, for their mini-moon. Adam and Steven spent their time relaxing on the beach, exploring local restaurants and nightlife, and reminiscing about their once-in-a-lifetime milestone.