Tara Lipinski & Todd Kapostasy
Window To Our Future
Married
Jun 24, 2017
Charleston , South Carolina
Photo Credit
Sylvie Gil Photography
---
Style Guide
Color Palette
Style
Formal
Season
Summer
---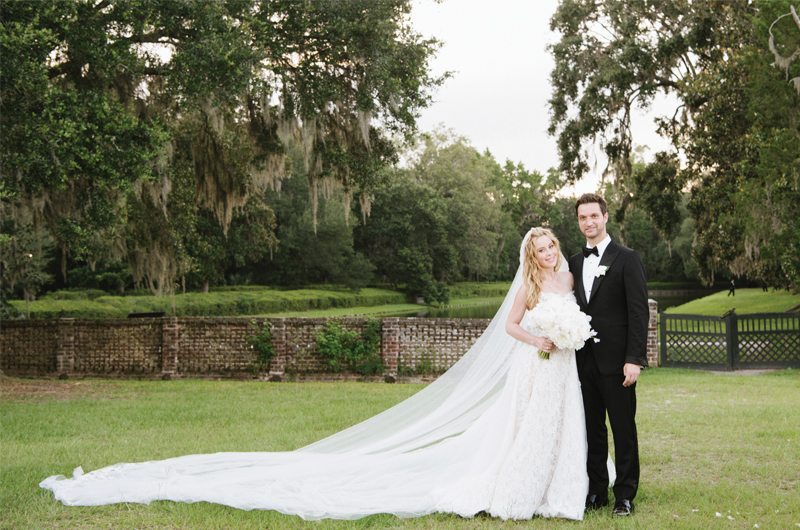 The First Encounter
It was a complete surprise! We obviously knew very early on that we both wanted to spend forever together but I had no idea when the proposal was coming. It came Dec 21st. 2015.  7 months after we met. I was splitting my time between New York and LA at the time and I loved spending the holidays in New York. We threw a big Christmas party for friends and the next day before we were headed to my family in New Jersey- he popped the question. We went for a fabulous dinner and then he said let's get a drink and I want to show you something.  He knows I am obsessed with anything Christmas and how much I love Christmas windows in the city. So he convinced the Plaza hotel to take over a window! Not an easy task. He told me he knew of this special window and as I walked by this window I saw a painting of the two of us inside. He had a big painting made of him proposing to me in front of my home in CA. I was so shocked and by the time I turned to him he was down on one knee. One of the best days of my life!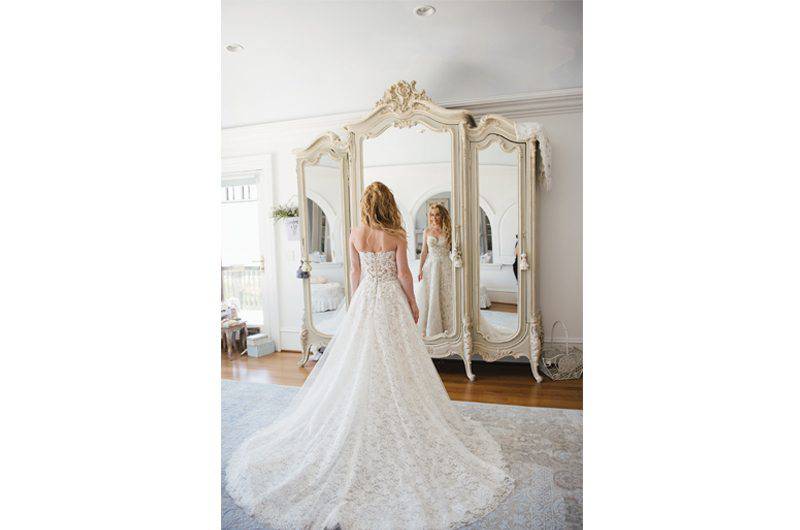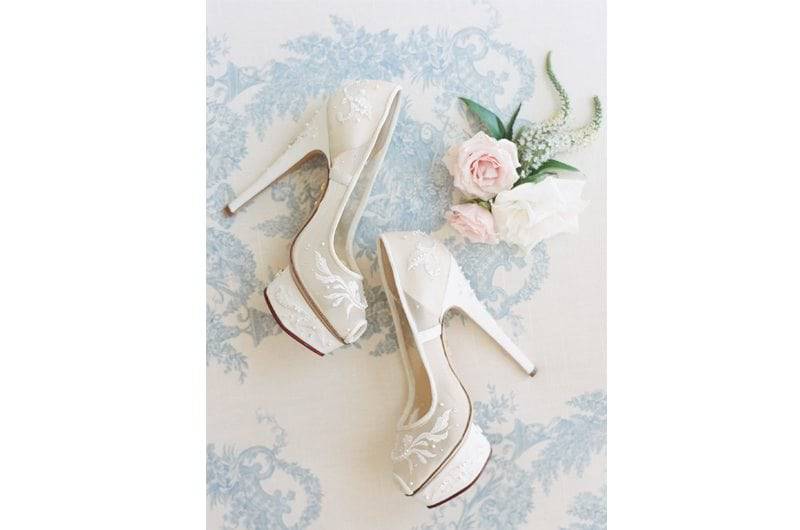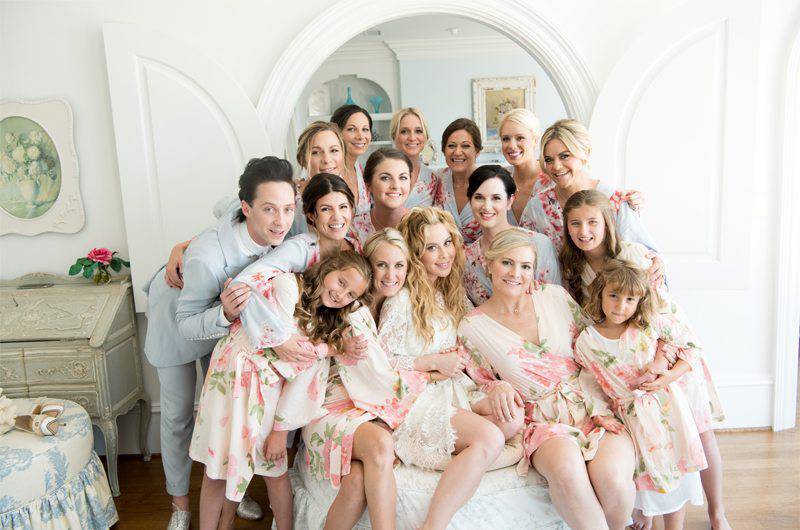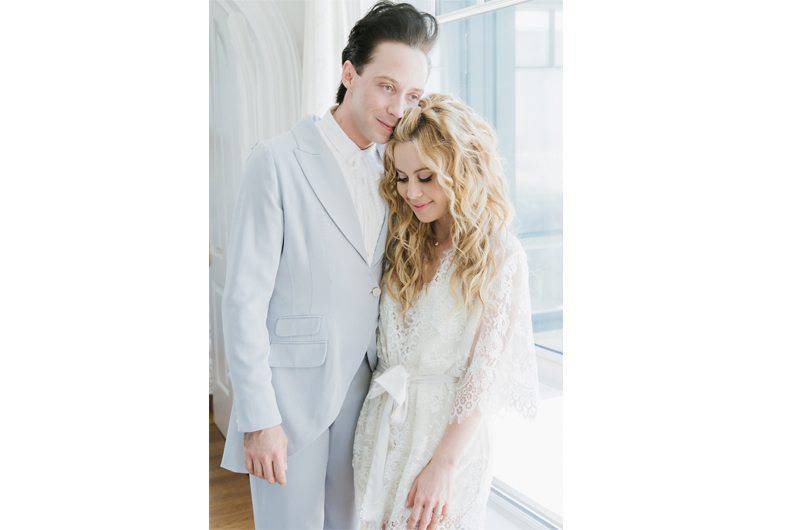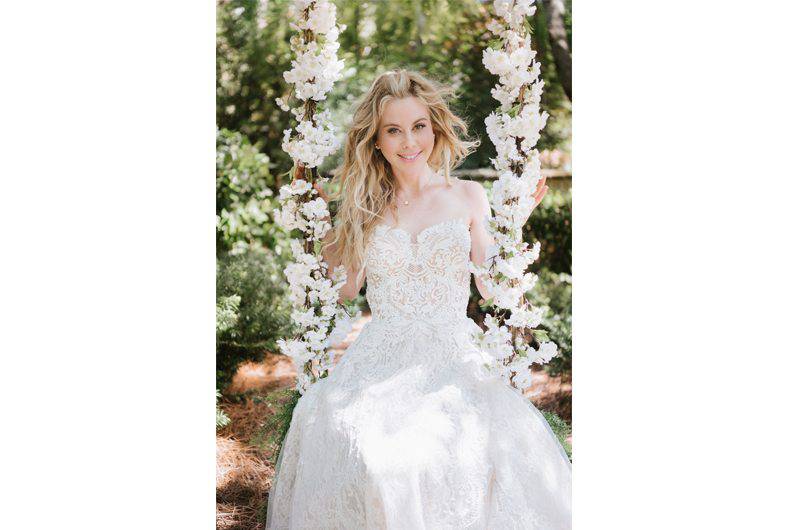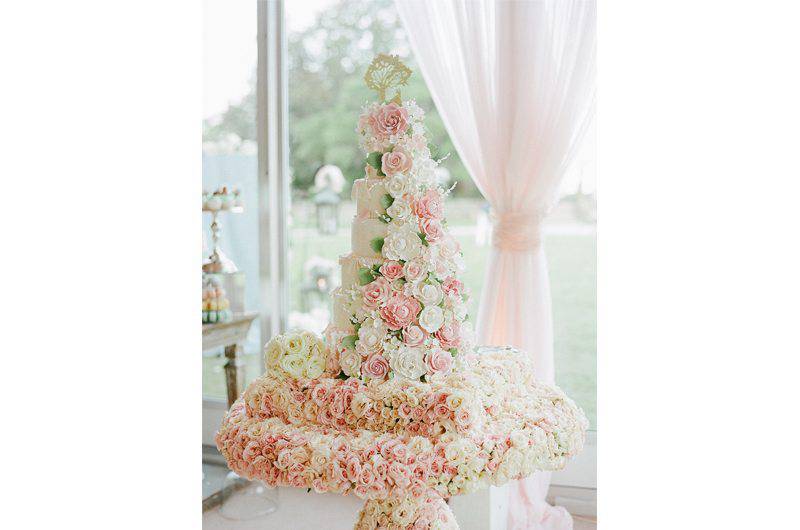 Tara Lipinski & Todd Kapostasy Reflection
Tara Lipinski & Todd Kapostasy Shoes
Tara Lipinski & Todd Kapostasy Bridal Party
Tara Lipinski & Todd Kapostasy Friend
Tara Lipinski & Todd Kapostasy Swing
Tara Lipinski & Todd Kapostasy Cake
In Preparation
We had a year and a half to prepare and plan. I hired Mindy Weiss from Los Angeles and started the planning for my wedding in SC. I always knew SC was the place I would have my wedding. I bought land and built my first home after the Nagano Olympics on Kiawah Island. I have been madly in love with Charleston and Kiawah ever since. I may be from Jersey but I am a Lowcountry girl at heart.
I picked Middleton Place for our venue and it was the perfect match. It had all the southern accents for a breathtaking backdrop. The old oaks, the Ashley River, the brick house with sheep and peacocks roaming and the gorgeous gardens. It wasn't easy planning a wedding from afar but I spent quite a bit of time in SC as I wanted to use mostly local vendors. I love flowers and knew that would be a focal point of the decor for me. I hit the jackpot with Jackson Durham. The theme would be Southern Romantic. Which is the aesthetic I love most in life.  We had so much fun adding all the southern touches to our wedding- from the menu, to our signature drinks to decor. I was involved in every decision and aspect of the wedding….probably my type A personality coming out in full force.  It was hard work but I loved every minute. It turned out exactly how I envisioned and I'm so lucky I found vendors who could bring my dream to life.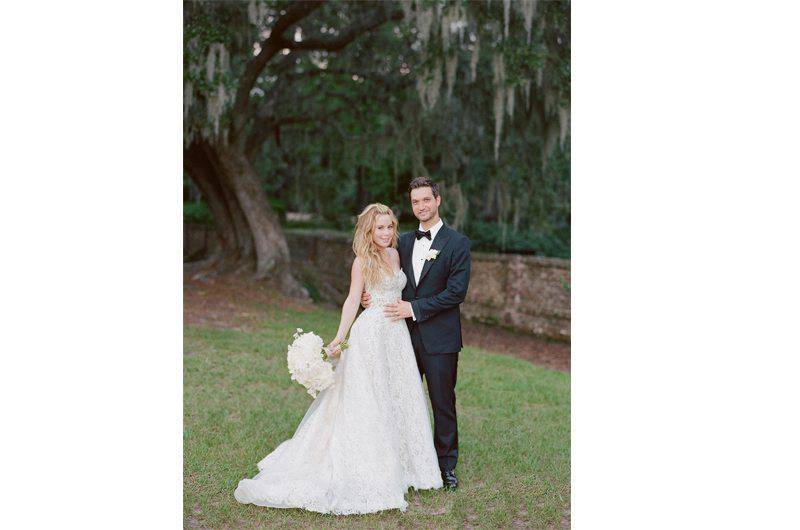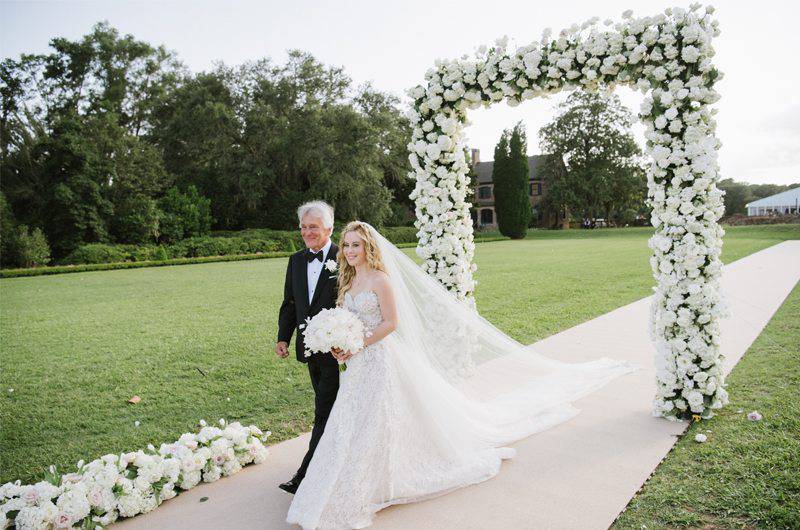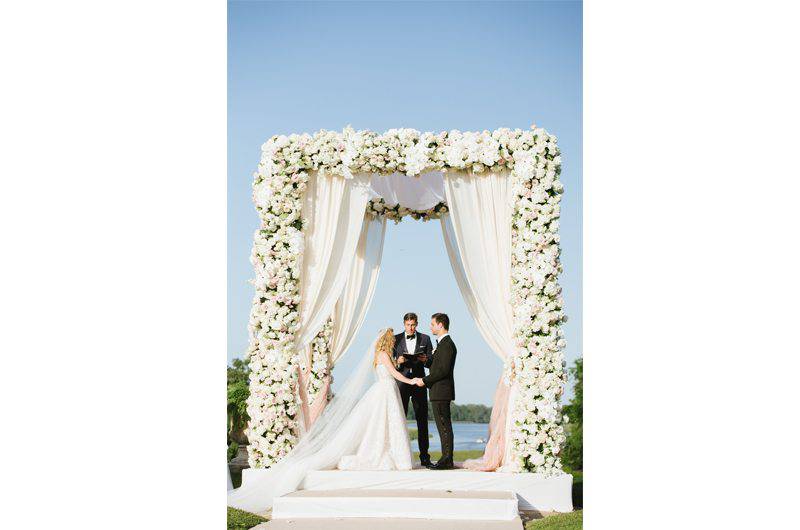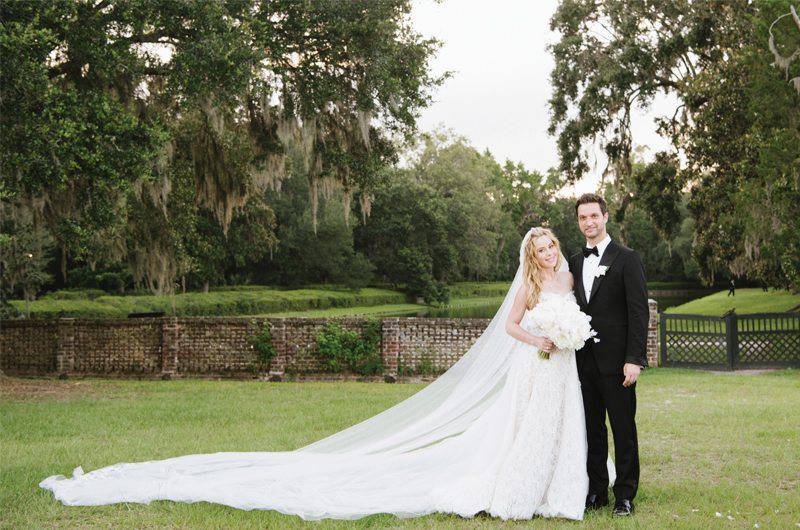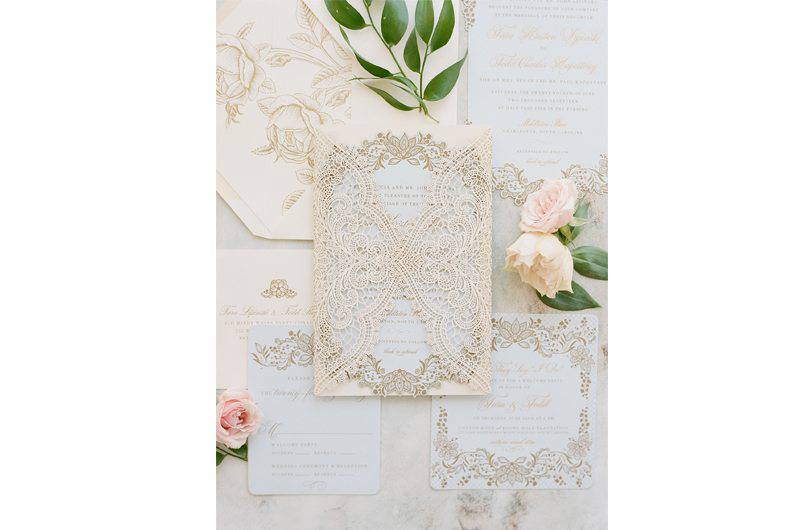 Tara Lipinski & Todd Kapostasy Portrait outfoors by cyprus tree
Tara Lipinski & Todd Kapostasy wedding ceremony father of bride Aisle
Tara Lipinski & Todd Kapostasy wedding ceremony Altar
Tara Lipinski & Todd Kapostasy Wedding Portrait story image
Tara Lipinski & Todd Kapostasy wedding Invitation
The Big Day
It was by far the best day of my life. It started off being surrounded by my friends and family at my home in Kiawah as we glammed up and got ready. My mom and I had a special moment where we exchanged gifts and she gave me (several) books she had written in everyday from the day I was born til my wedding day. Talk about tears!
Walking down that very very long aisle at Butterfly Lakes at Middleton Place was a moment I'll never forget. My dad trying to keep in his tears (not very well) and seeing Todd at the end of the aisle (also trying not to cry) was very emotional for me. I wore a Reem Acra gown with a 20 ft train by Laura Basci. A very dramatic entrance! It felt like a fairy tale. The ceremony was my favorite part – standing in front of all our friends and family in this beautiful setting and saying our vows was magical. Todd's vows really blew me away and I just felt so lucky that I was becoming his Mrs.
After walking around the property capturing all our pictures it was time to party! At the end of the day I just wanted our guests to have the time of their lives. We extended closing time til 1 am. We had a live band and later a DJ, southern comfort food done family style, a full Marie Antionette dessert table and danced til dawn. The night was everything we imagined from our first dance and the speeches to the rowdy party that ensued. Finally, our sparkler exit!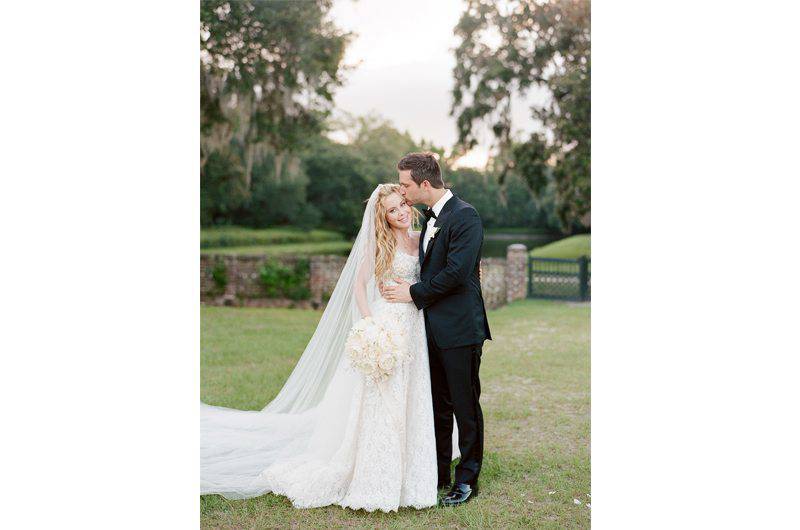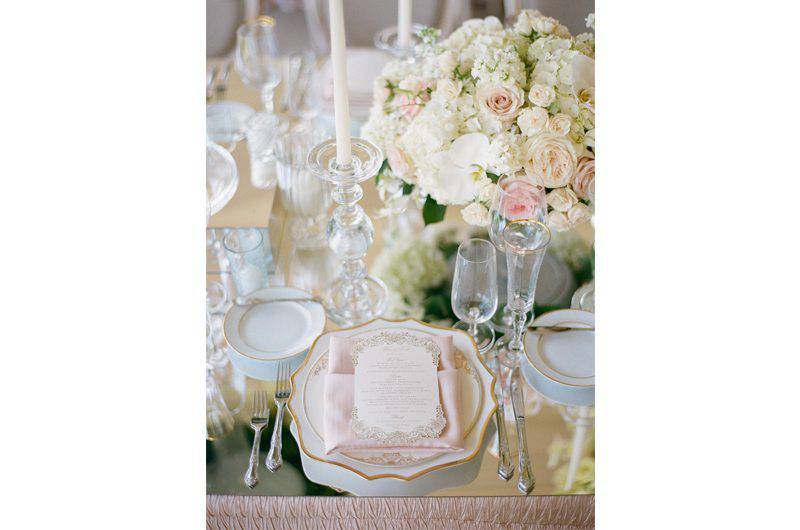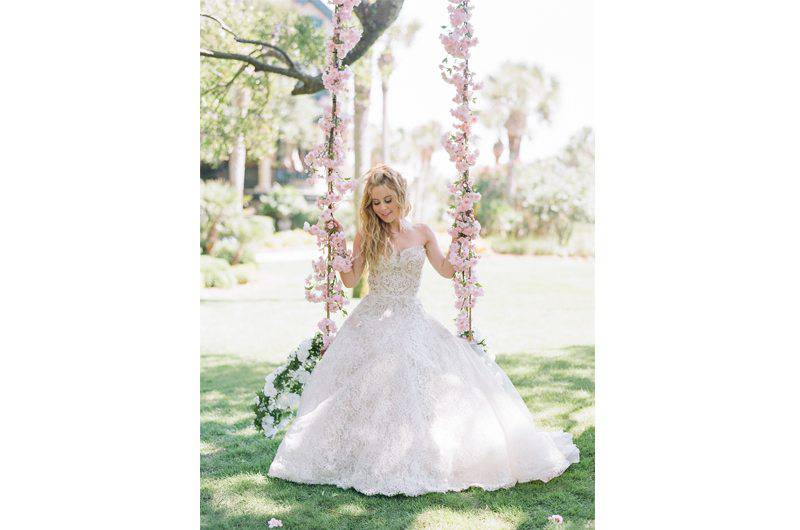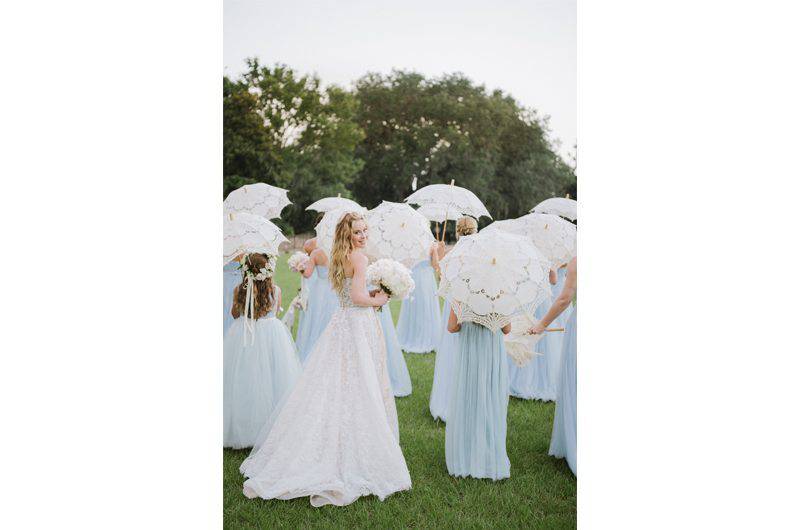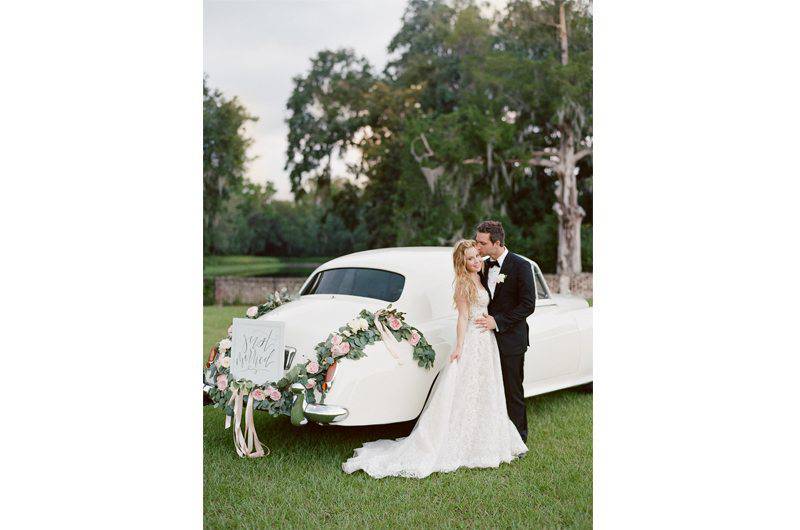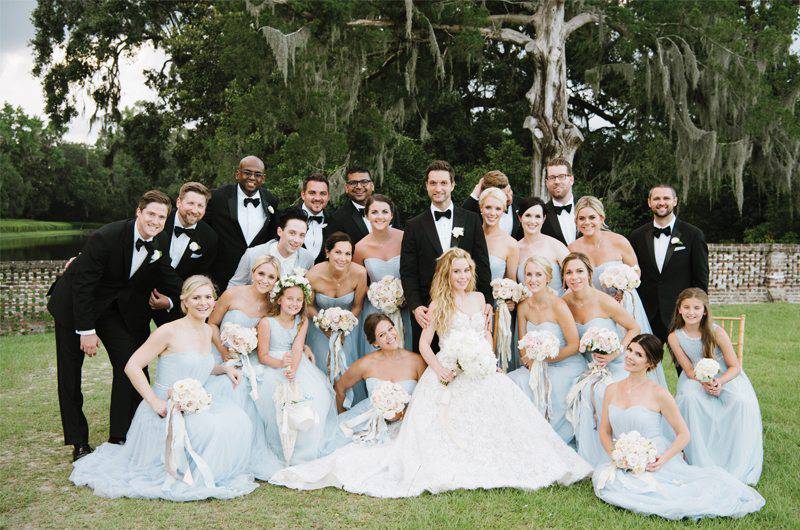 Tara Lipinski & Todd Kapostasy Kiss
Tara Lipinski & Todd Kapostasy Setting
Tara Lipinski & Todd Kapostasy Dress Swing
Tara Lipinski & Todd Kapostasy Bridal Party Umbrellas
Tara Lipinski & Todd Kapostasy Classic Car
Tara Lipinski & Todd Kapostasy Full Wedding Party
The Retreat
It was a long one! Todd had a crazy year of work that he was finishing right up until the wedding and I am heading into one of the busiest years of my life this fall. (our first prime time Olympics) So we thought we would take advantage of this time in our lives and see the world together. Todd had not traveled too much and I just love showing him some of the special places that I've been to. It was a mix of old and new for me and all new for Todd!
We started off in the Maldives for some relaxation. Our little hut set out in the Indian Ocean couldn't have been more magical. We rode bikes across the sandy island and took boats out where dolphins would swim right up to our boat. One day we actually had our own private sandbar to have a picnic on. Pretty romantic!
Then off to Thailand where we rode elephants and explored many islands. Vietnam was next – one of the best adventures we have ever taken. Hanoi and Saigon were the two cities we visited. Taking a trip down the Mekong Delta on a very authentic tour was eye opening and beautiful.
Then we went to Europe! We drove from Switzerland ( Lucerne) to northern Italy. Then drove all over Italy! That was my favorite part. No flying just road tripping and seeing the beautiful Italian landscape. Lake Como, Portofino, Pisa, Florence and our favorite city Rome. Italy is by far my favorite country! Finally we went to Greece. Athens and Santorini. You can't get much more romantic than Santorini- a perfect sunset to our honeymoon.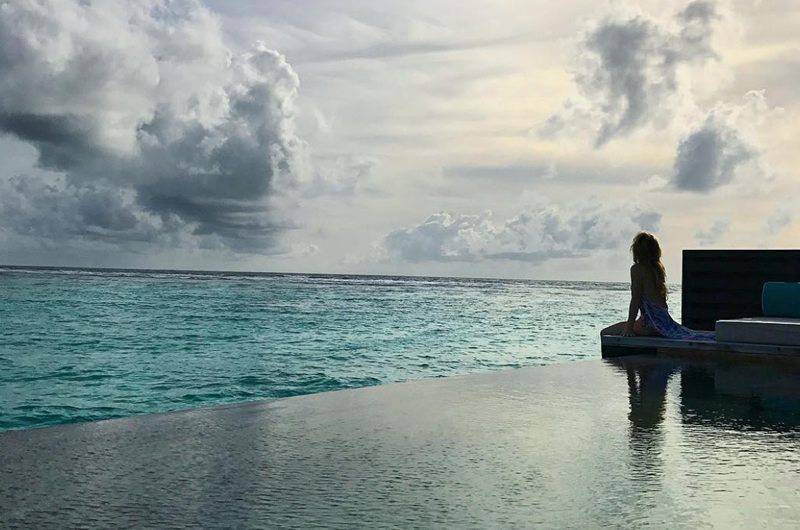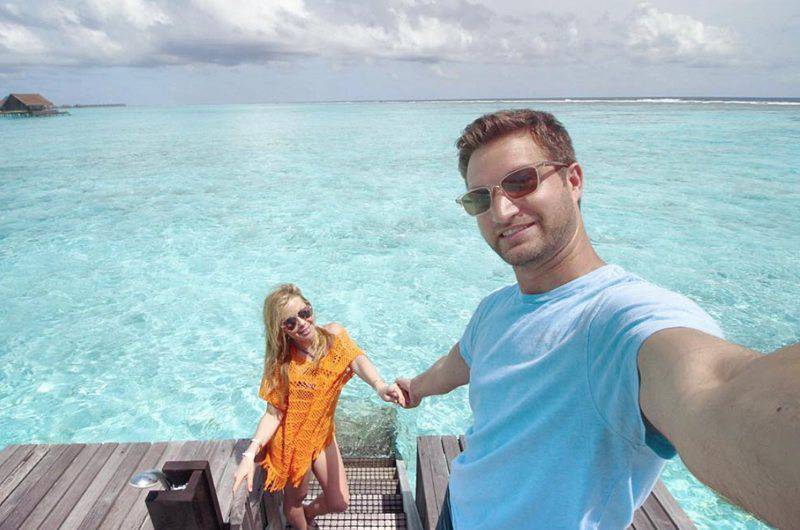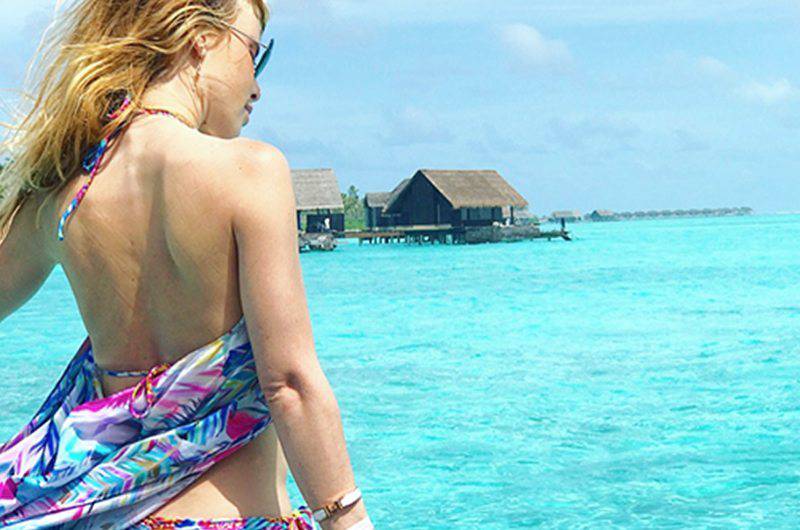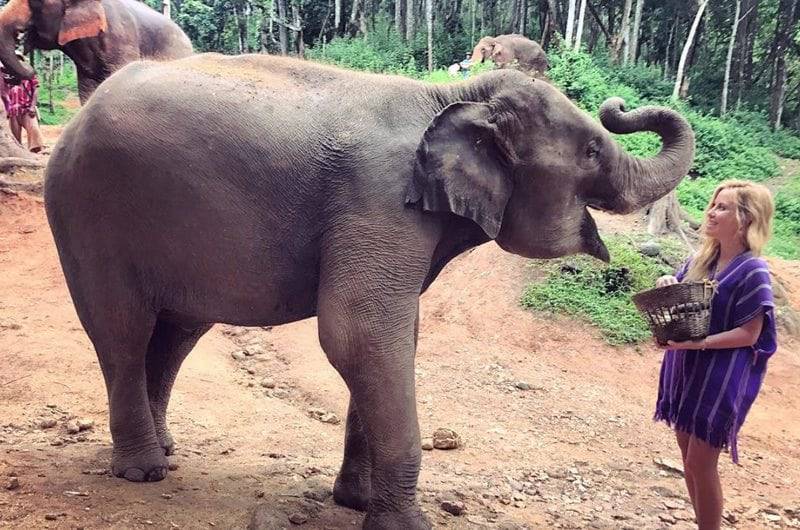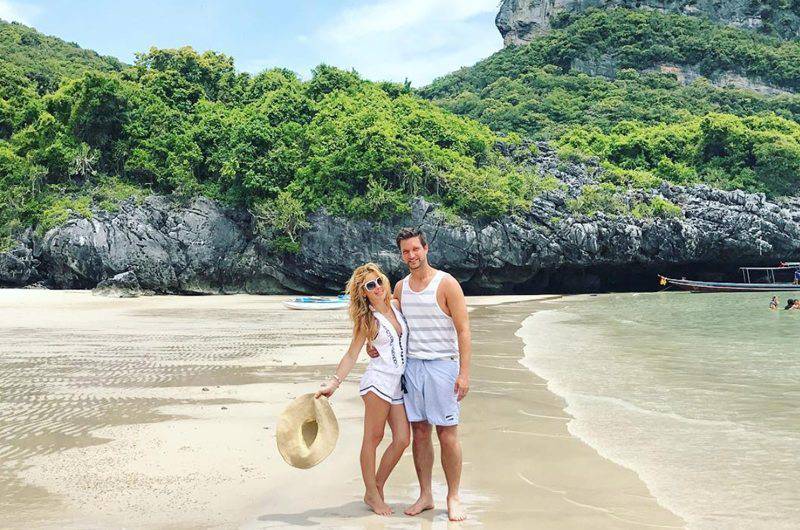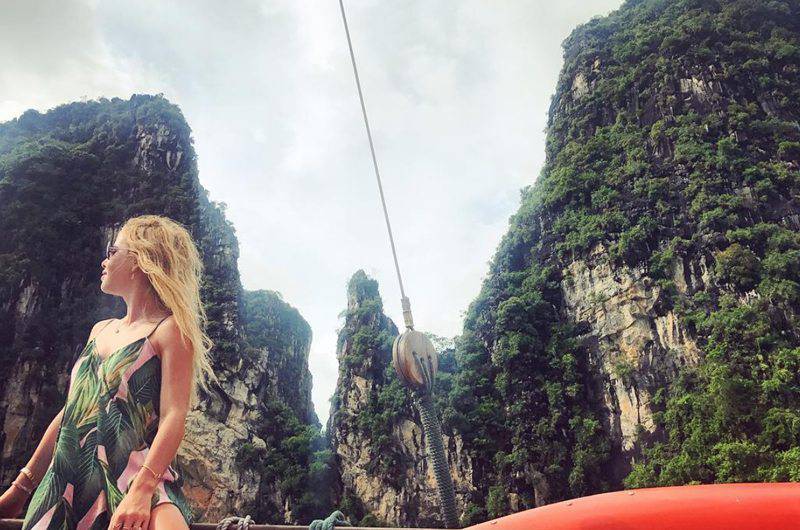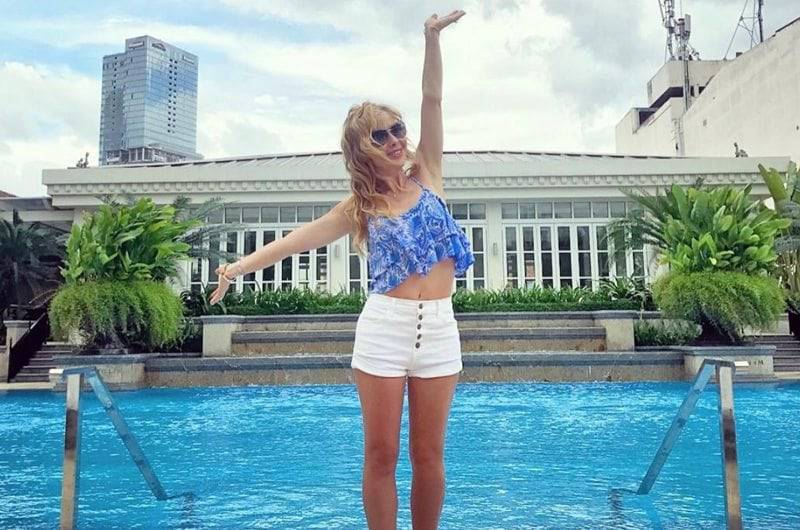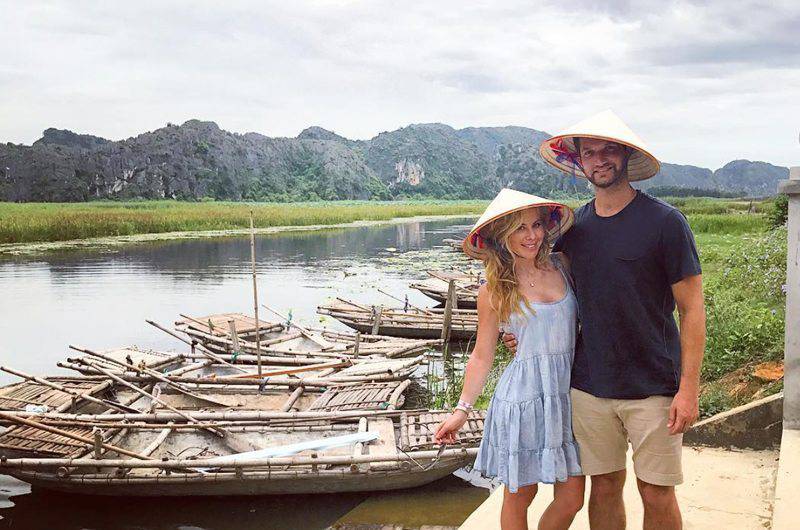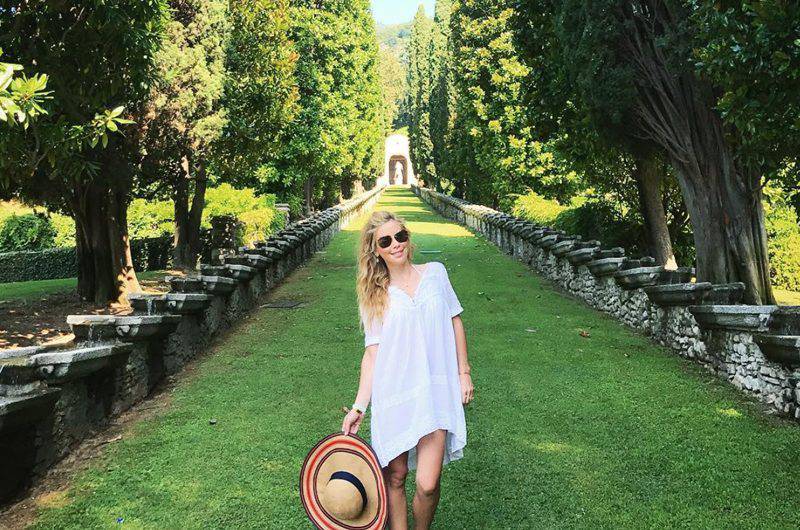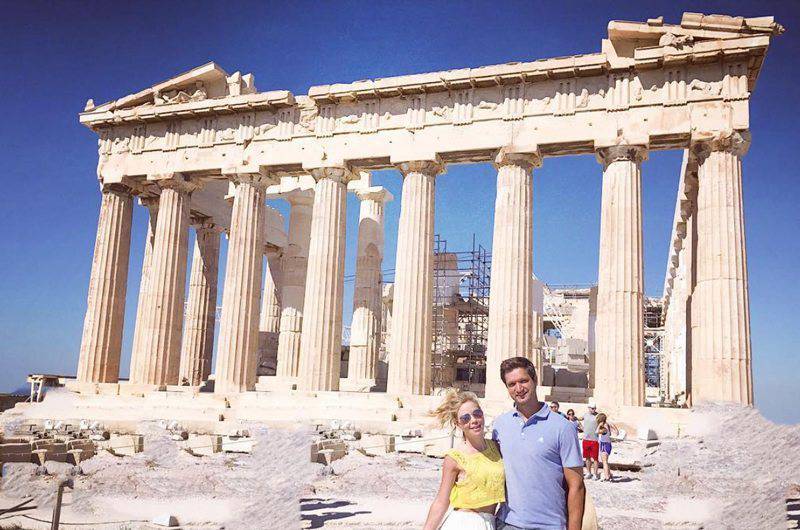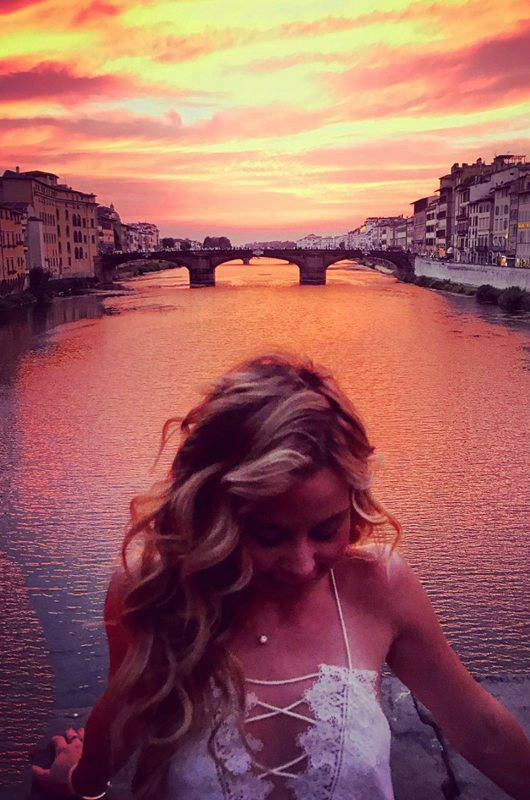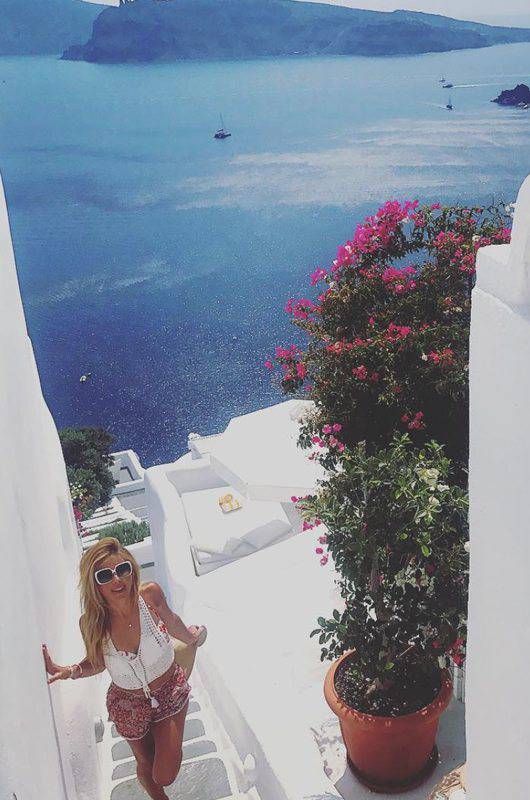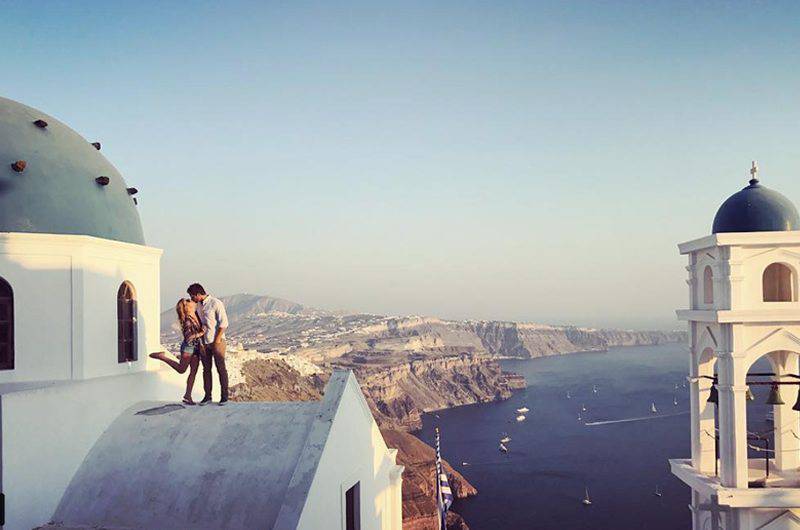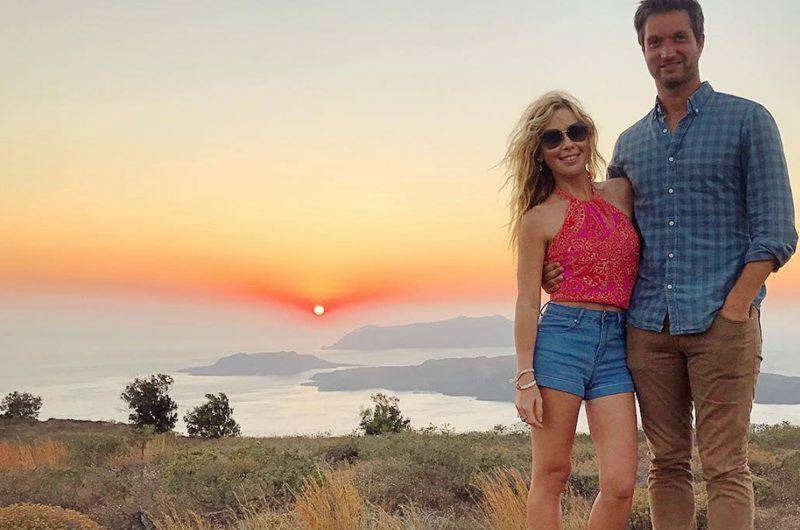 Exlcusive Look Tara Lipinski Wedding Part 6 Maldives 9
Exlcusive Look Tara Lipinski Wedding Part 6 Maldives 7
Exlcusive Look Tara Lipinski Wedding Part 6 Maldives 2
Exlcusive Look Tara Lipinski Wedding Part 6 Thailand 1
Exlcusive Look Tara Lipinski Wedding Part 6 Thailand 3
Exlcusive Look Tara Lipinski Wedding Part 6 Vietnam 2
Exlcusive Look Tara Lipinski Wedding Part 6 Vietnam 3
Exlcusive Look Tara Lipinski Wedding Part 6 Vietnam 1
Exlcusive Look Tara Lipinski Wedding Part 6 Italy 1
Exlcusive Look Tara Lipinski Wedding Part 6 Italy 3
Exlcusive Look Tara Lipinski Wedding Part 6 Italy 4
Exlcusive Look Tara Lipinski Wedding Part 6 Greece 1
Exlcusive Look Tara Lipinski Wedding Part 6 Greece 3
Exlcusive Look Tara Lipinski Wedding Part 6 Greece 5
Featured Wedding Vendors
CEREMONY & RECEPTION VENUE
Middleton Place
ENTERTAINMENT (Late Night DJ)
DJ Rehab
FLIP FLOPS FOR GUESTS
Reception Flip Flops
Contributing Vendors
CATERER
Cru Catering
WEDDING CAKE
Ashley Bakery
WEDDING DESSERT TABLE
ABCD Cakes
ENTERTAINMENT (Wedding Band)
Northstar
ENTERTAINMENT (Ceremony Strings)
Charleston Virtuosi
ENTERTAINMENT (Cocktail Hour)
David Higgins Band
EVENT PLANNER
Mindy Weiss
FAVORS & GIFTS
Tito's Vodka
WEDDING FLOWERS, RENTALS & DECOR (Table Cloths, Candles, Ottomans)
Jackson Durham Events
STAIRCASE FLOWERS
Petaloso Floral Design
GOWN
Reem Acra
TULLE SKIRT
Laura Basci
HONEYMOON ACCOMODATIONS
One & Only Reethi Rah, Dhara Dhevi Chiang Mai, Four Season Resort Koh Sumui, Sofitel Legend Metropole Hanoi, Park Hyatt Saigon, Hotel Palace Luzern, Villa D'Este, Belmond Hotel Splendidio, Four Seasons Firenze, Hotel Eden, Hotel Grand Bretagne, Kirini Santorini
INVITATIONS
Jasmin Michelle Designs
PHOTOGRAPHER
RENTALS & DECOR (Mix of Furniture + Cocktail Hour)
Old South Vintage Rentals
VIDEOGRAPHER
Life in Rewind
CUSTOM WEDDING SHOES
Charlotte Olympia
WEDDING HAIR
Glen Nutley
WEDDING MAKEUP
Exclusive Artists Management
SPARKLER EXIT
Spriti of 76
OTHER
Sole Mates