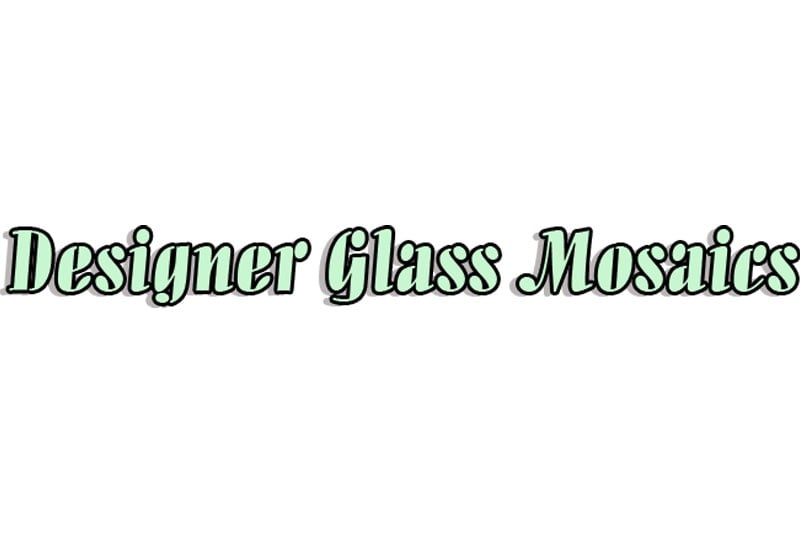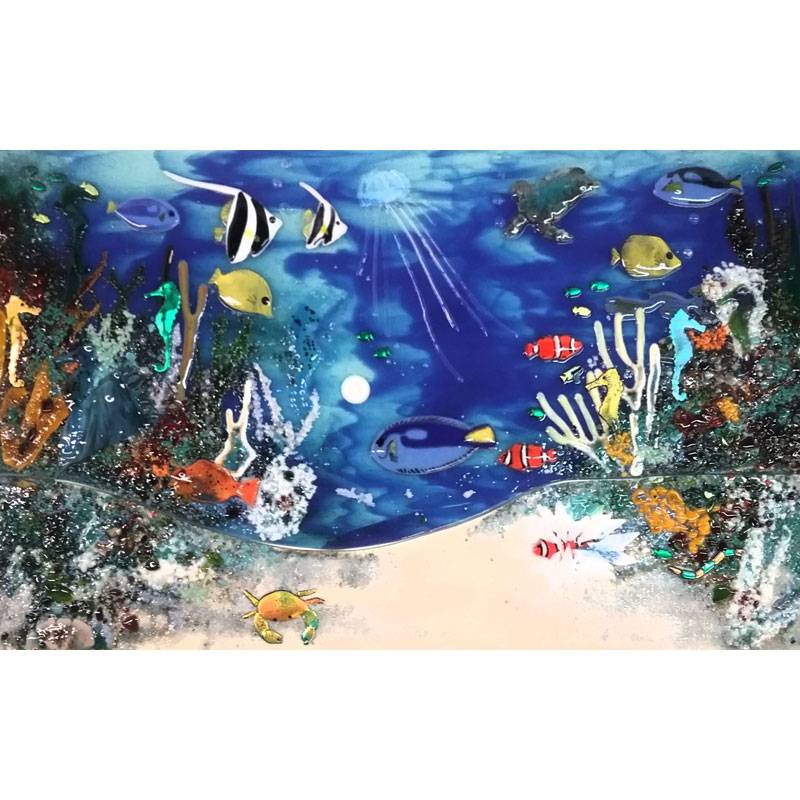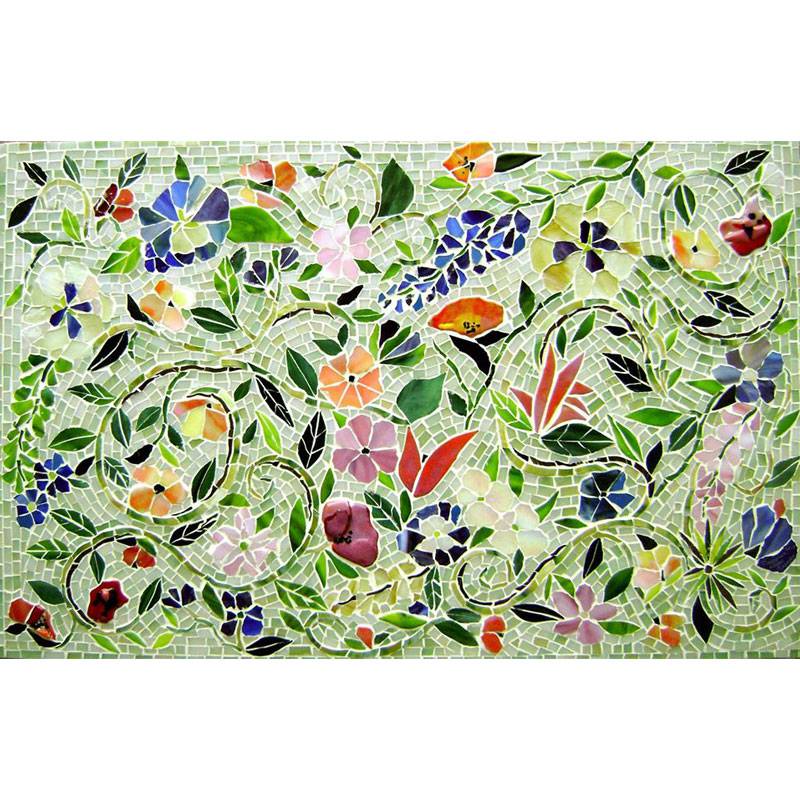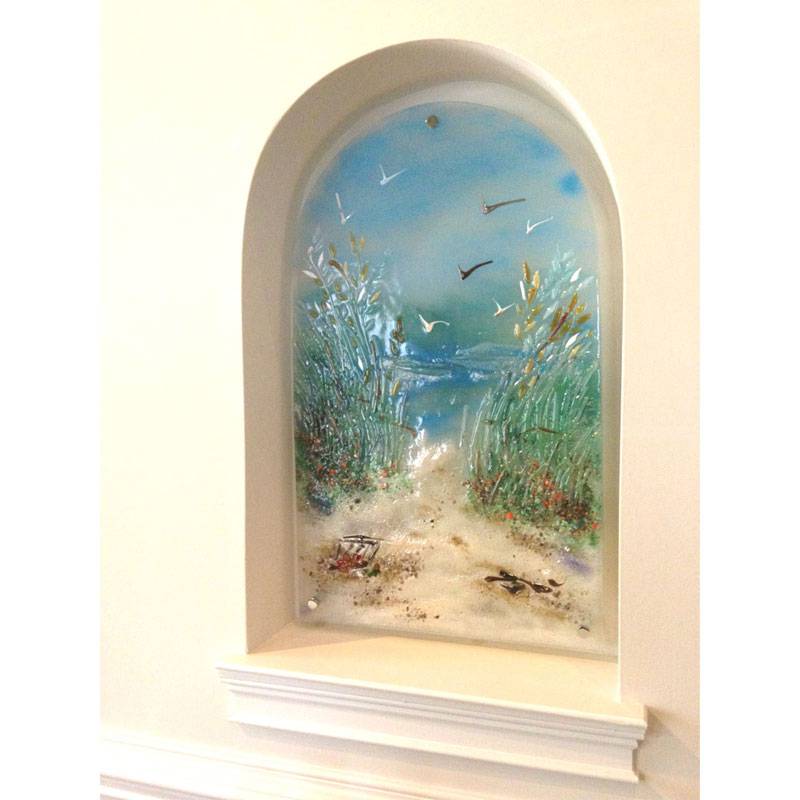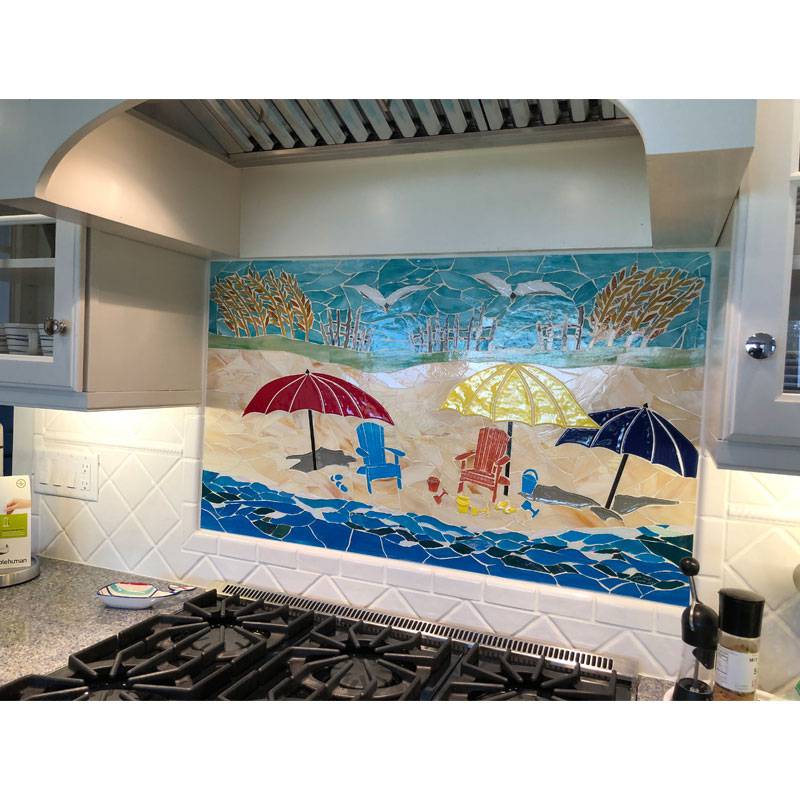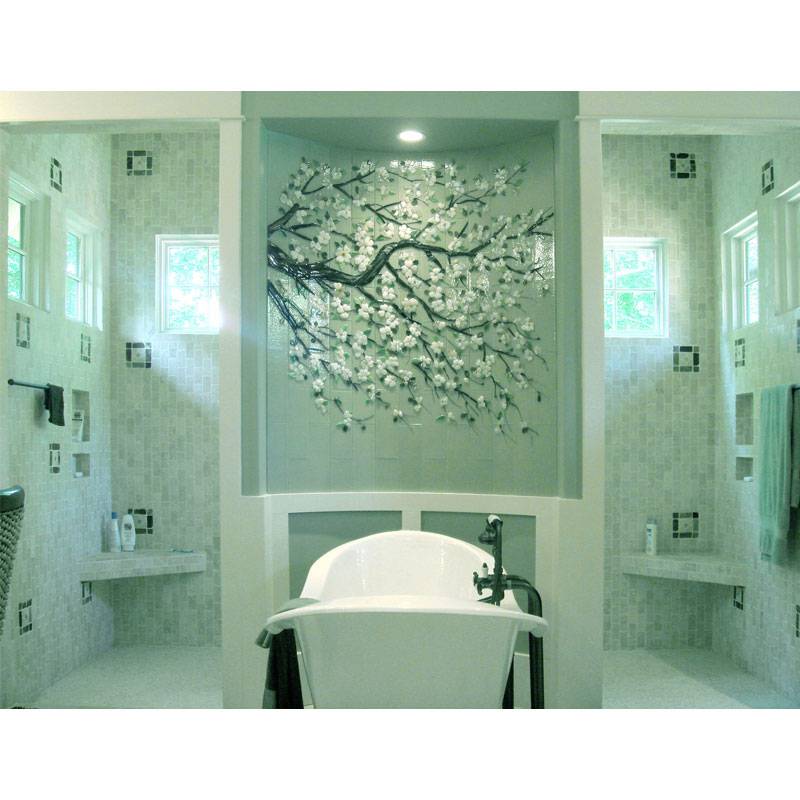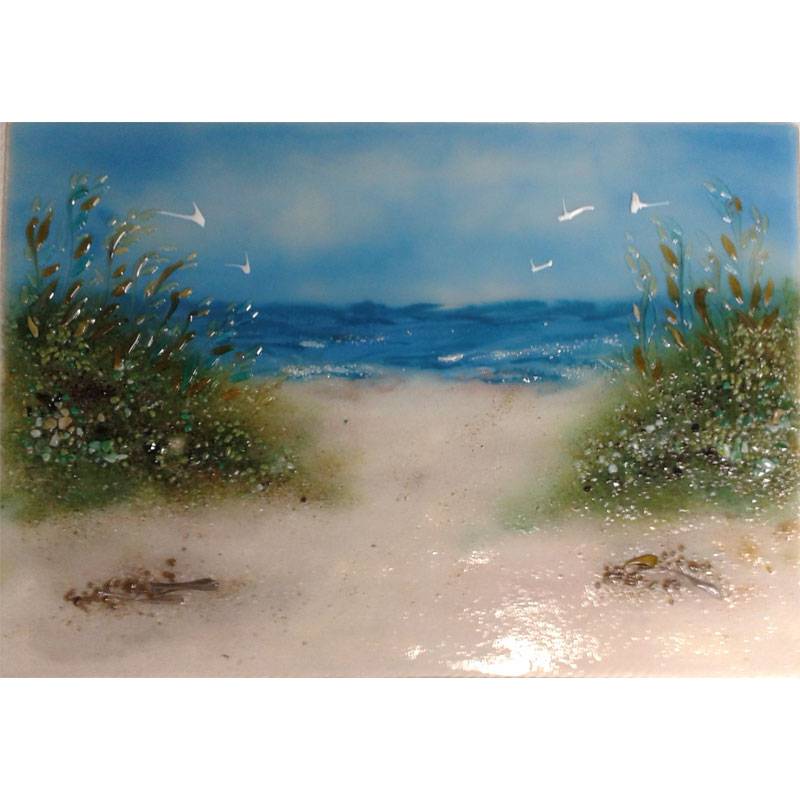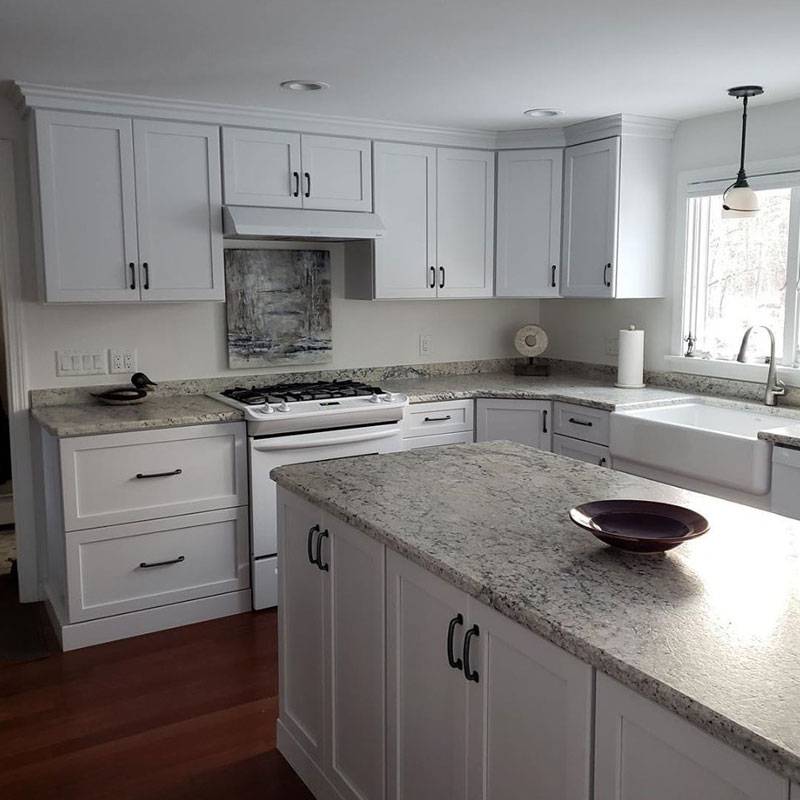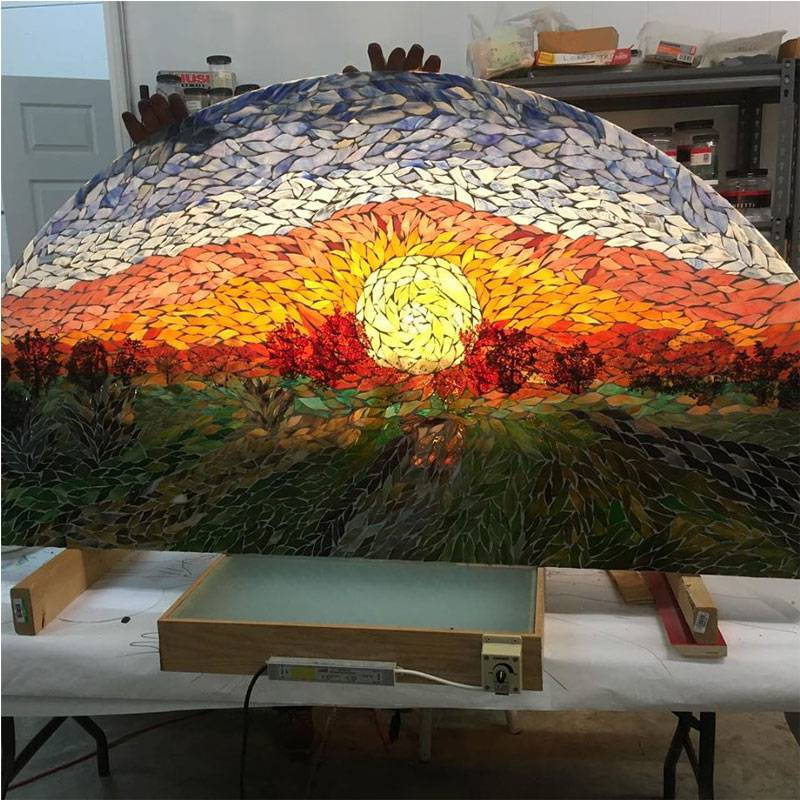 Designer Glass Mosaics LLC Fish Mosaic
Designer Glass Mosaics LLC Floral Mosaic
Designer Glass Mosaics LLC Arched Beach Mosaic
Designer Glass Mosaics LLC Beach Backsplash
Designer Glass Mosaics LLC Floral Bathroom
Designer Glass Mosaics LLC Waterfront Beach Scene
Designer Glass Mosaics LLC Kitchen With Mosaic
Designer Glass Mosaics LLC Sunset Mosaic








At Designer Glass Mosaics LLC, owners Tom and Saundra Snyder create custom glass mosaic and fused glass artworks for home, office and restaurant decor.  We combine our artistic talents and experienced glass cutting skills to produce custom glass products with applications for kitchen backsplashes, accent tiles, borders, cabinet panels, fireplace surrounds, wall art and murals, furniture, tabletops, backlit backsplashes and bar fronts, vases, platters, pendant lights, wall sconces and other lighting applications.
We create FUSED GLASS  "AS AN ART FORM". We work with our clients and  enjoy their input, while creating glass art that is personal and special for their design needs.
"We love what we do.  We enjoy the entire process, from the inaugural email or phone call inquiry, to exchanging creative project design ideas, working up a digital or artist rendering,  sharing samples where they are helpful, creating the glass works in our design center while providing periodic updates to our clients, and carefully packing them up for shipment or actually performing the installation. We also closely follow our product through to its final installation – be it a kitchen backsplash, wall niche, etc.  We work closely with our client's installers to assure best installation practices are followed.  The special moment for us is when we receive photos back from our clients showing out glass art work in their setting.
The diversity of our work reflects the diversity and the visions of our clients.
We also love giving back to our community and have an active program of involvement and contributing to the Allegro Foundation (a Champion for Children with Disabilities),  The Relatives (crisis center for youths), Goodwill, local schools and other wonderful causes."  Tom and Saundra 
Designer Glass Mosaics LLC was founded in 2007 and operates out of a 2,000 square foot design center in Pineville, North Carolina.
Today, Saundra's and Tom's unique glass works can be found in homes, restaurants and businesses across the country. Their works have been featured in Extreme Makeover Home Edition, HGTV's Great Rooms, Southern Living, Southern Bride Magazine, South Park Magazine, HouseTrends, Custom Home, Charlotte Magazine, Cottage Style by Better Homes and Gardens and Frederick Magazine.