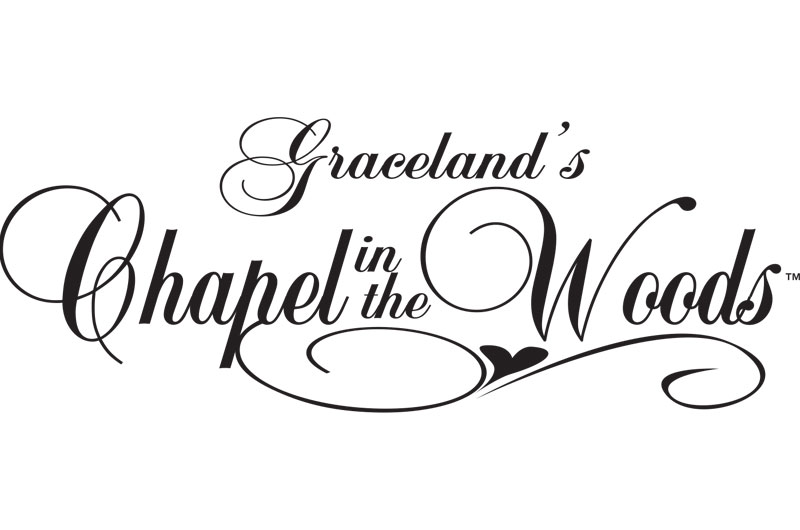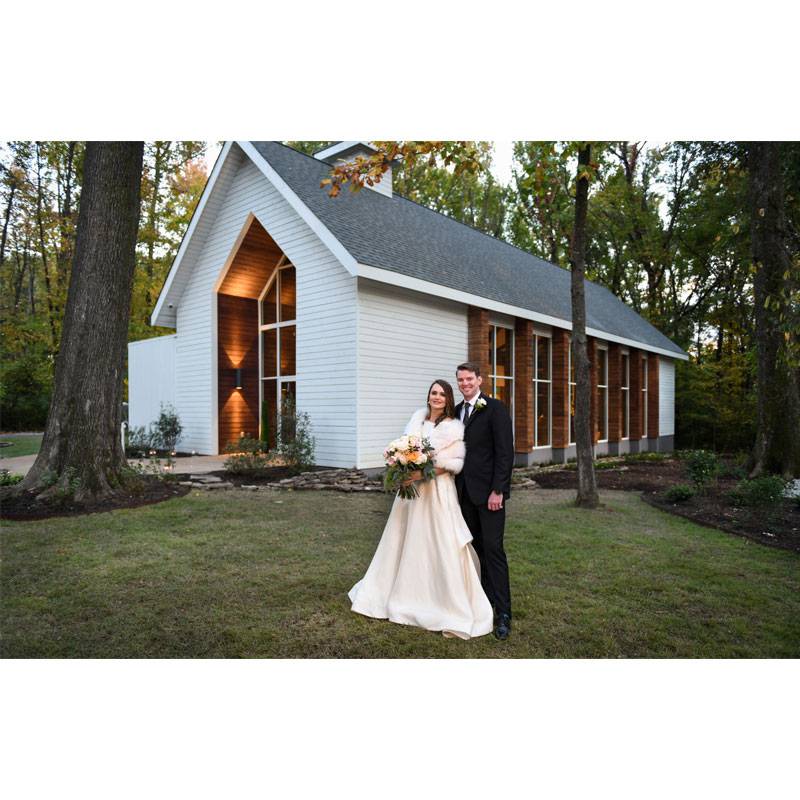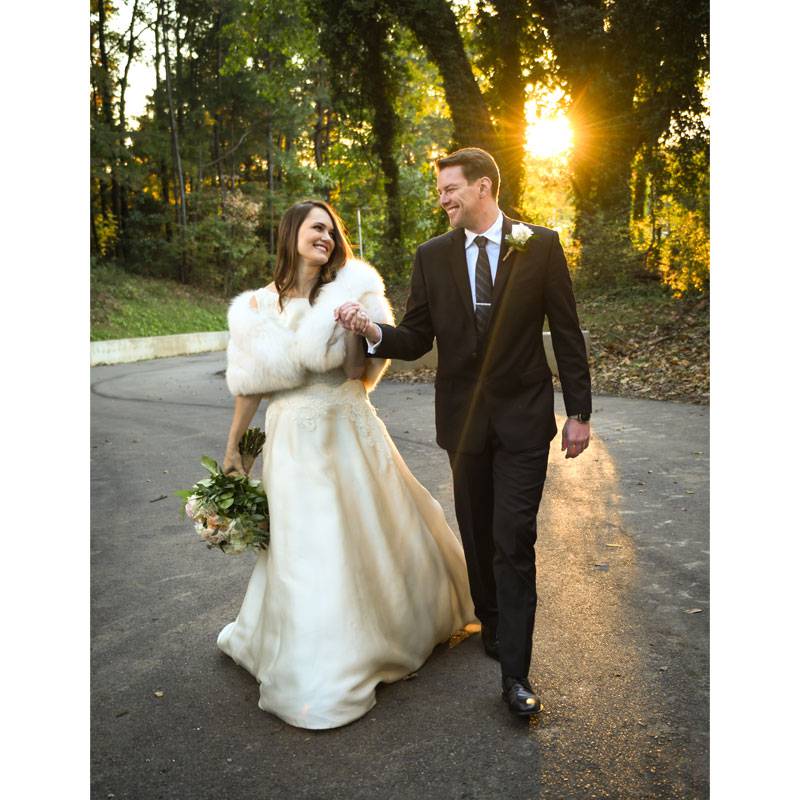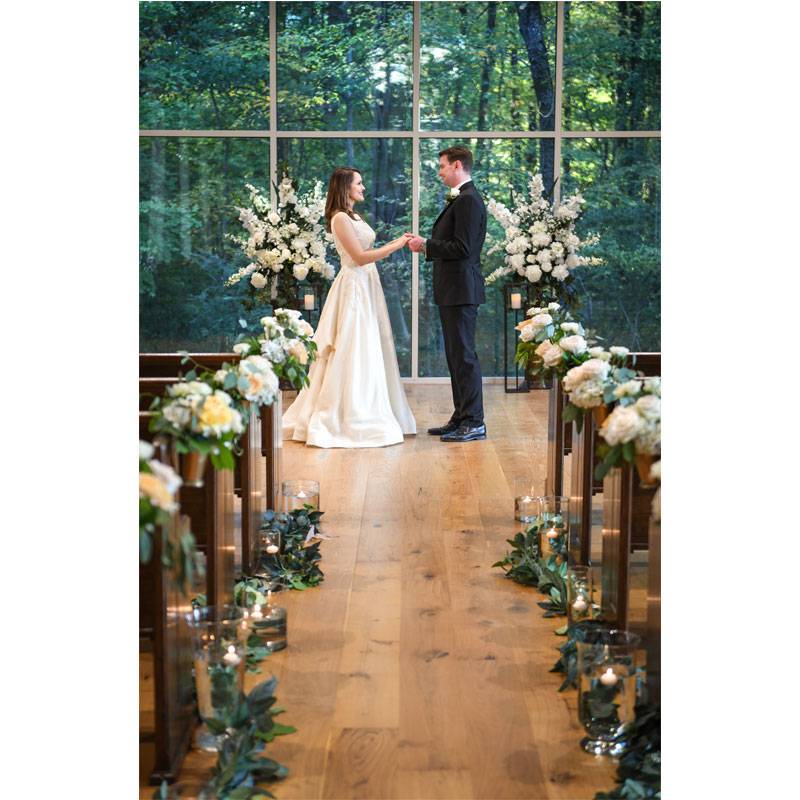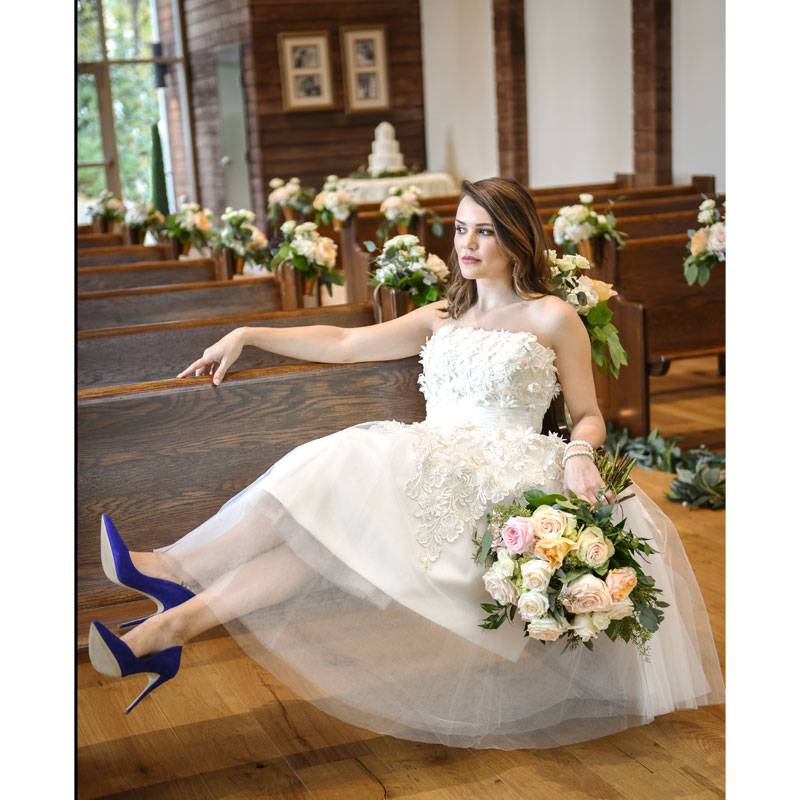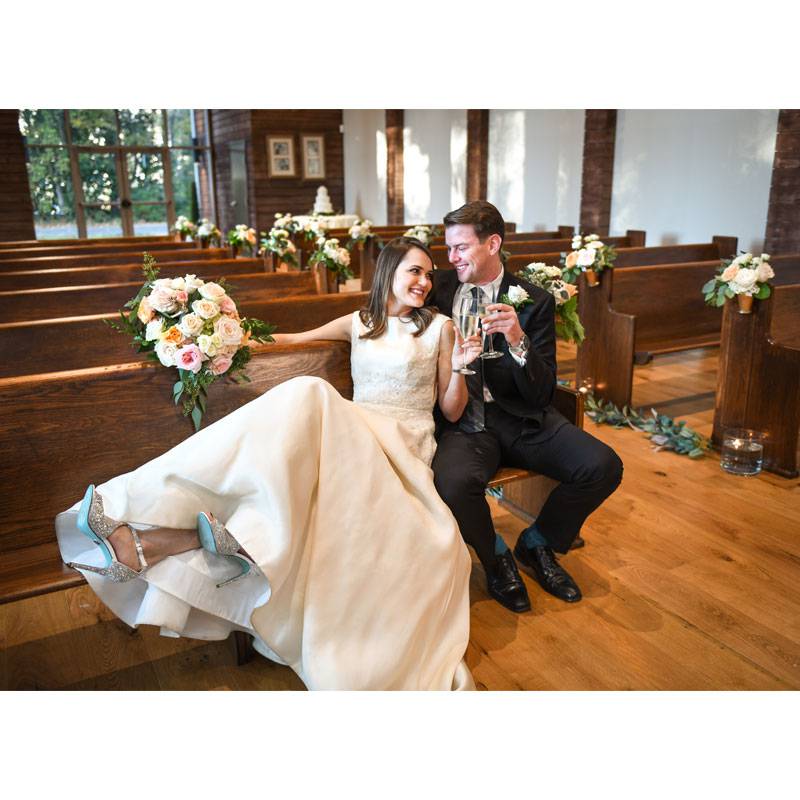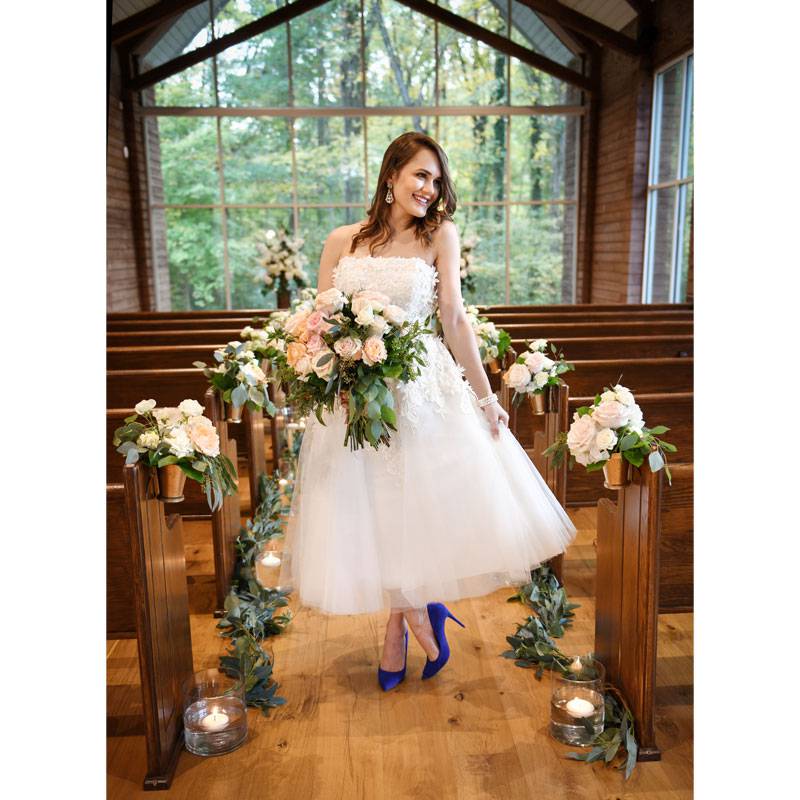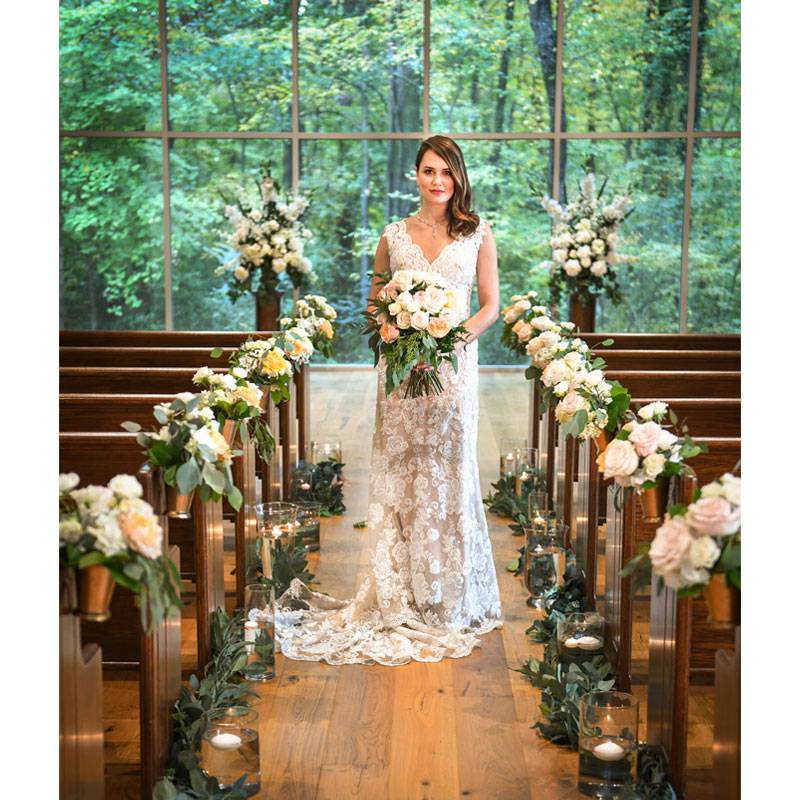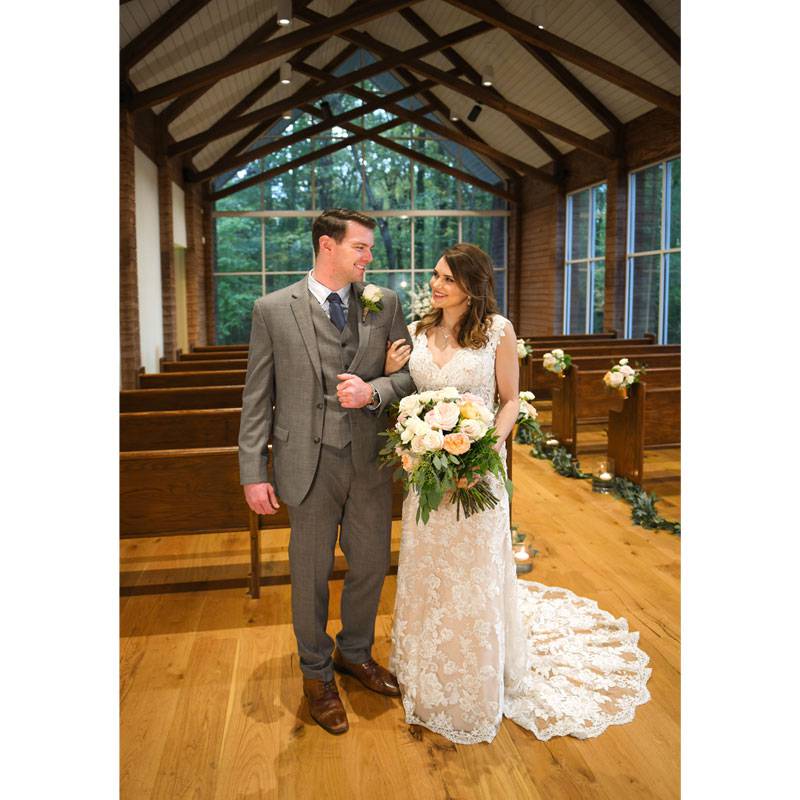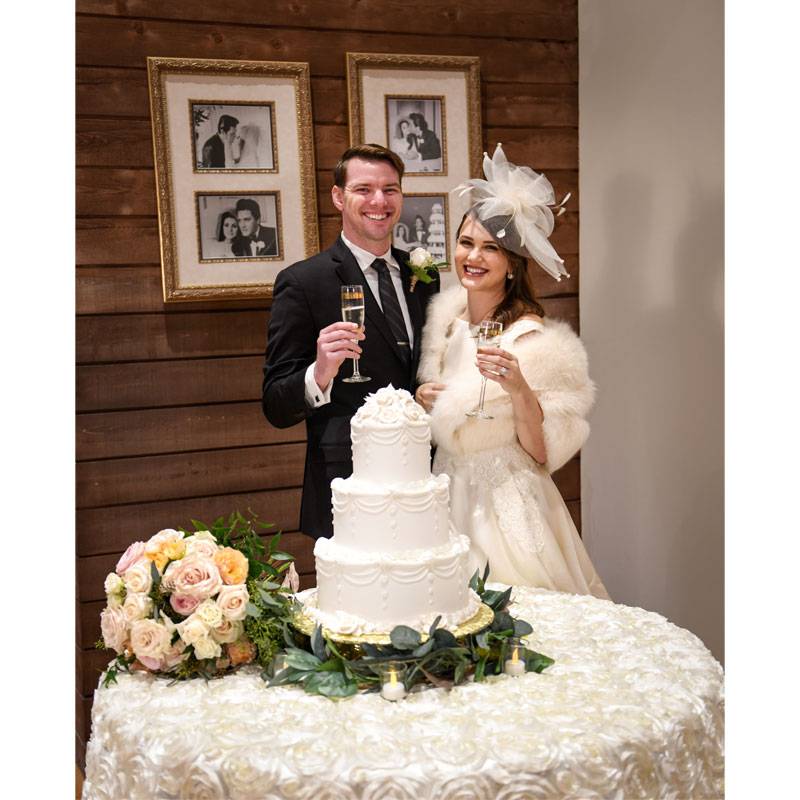 Gracelands Chapel In The Woods Bride And Groom In Front Of The Chapel
Gracelands Chapel In The Woods Bride And Groom Walking
Gracelands Chapel In The Woods Bride And Groom Holding Hands
Gracelands Chapel In The Woods Bride Sitting On Pew
Gracelands Chapel In The Woods Bride And Groom Sitting On A Pew
Gracelands Chapel In The Woods Bride Standing
Gracelands Chapel In The Woods Bride At The End Of The Aisle
Gracelands Chapel In The Woods Bride And Groom Posing
Gracelands Chapel In The Woods Bride And Groom With Wedding Cake









Graceland's Chapel in the Woods offers a picture-postcard place for couples to say 'I do'. Surrounded by tall trees, greenery, and cloaked in a relaxed ambiance, there is so much to admire here.
From the outside, the white-painted wooden chapel, with its tall porch area, promises a world of wonder inside – and it does not disappoint. Here, there is ample room for up to 75 guests to be seated as your beautiful ceremony takes place, doubtless after weeks and months of intricate planning. Complete with beautiful church-style pews, floor-to-ceiling windows that let in generous amounts of light, and exposed wooden beams, it exudes a great deal of wonderful charm. When decorated with flowers and populated by your close friends and family members, the place truly comes alive. You and your significant other can pop on your blue suede shoes as you declare your vows at the altar. Then, a fusion of rapturous applause and Elvis songs serenade you as you exit towards the reception.
Indeed, for the reception, some of Graceland's event spaces can be rented out for the celebrations. The Graceland Guest House is just one of the many spaces that you can utilize as the revelries begin.
The chapel's patio area is also a wonderful space to utilize as it provides somewhere picturesque and private to preserve those special group and couple portraits.
So that the wedding party can prepare, get their makeup done, and arrange their attire for the special occasion, get-ready suites are available to make use of.