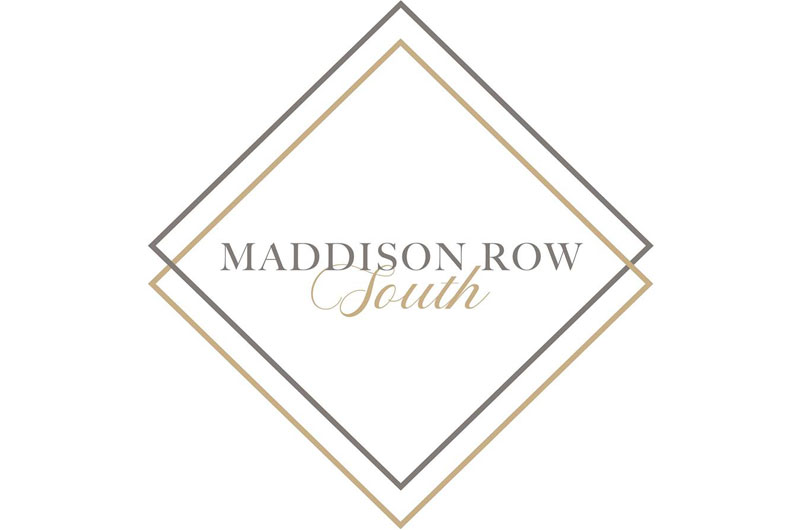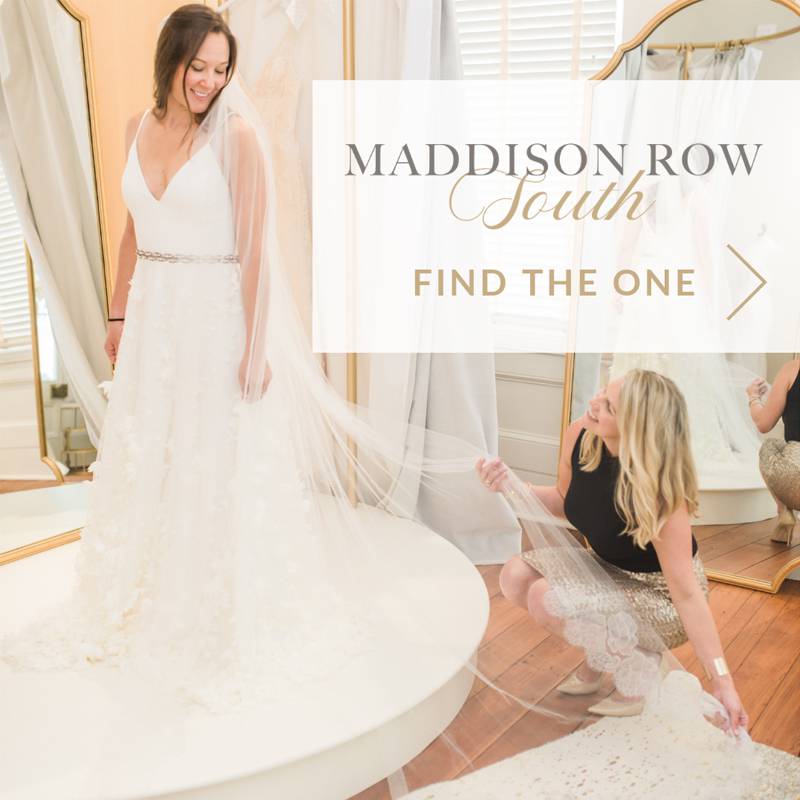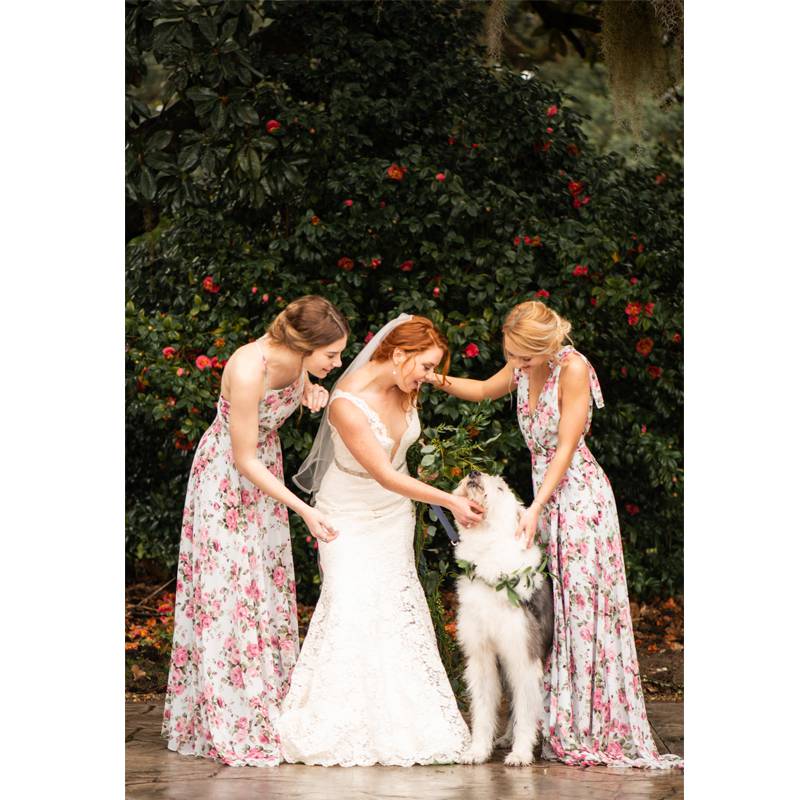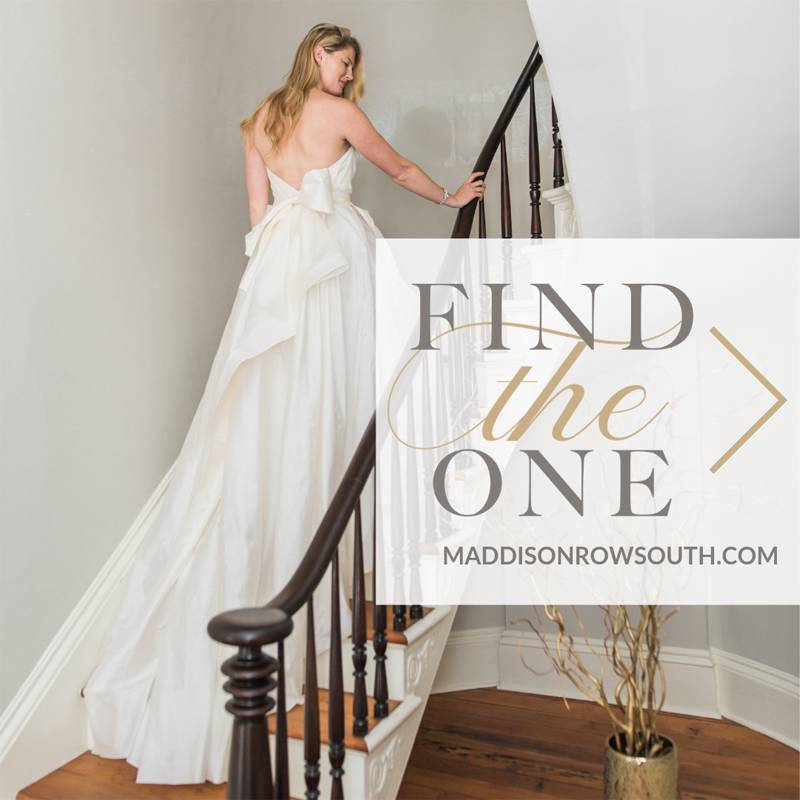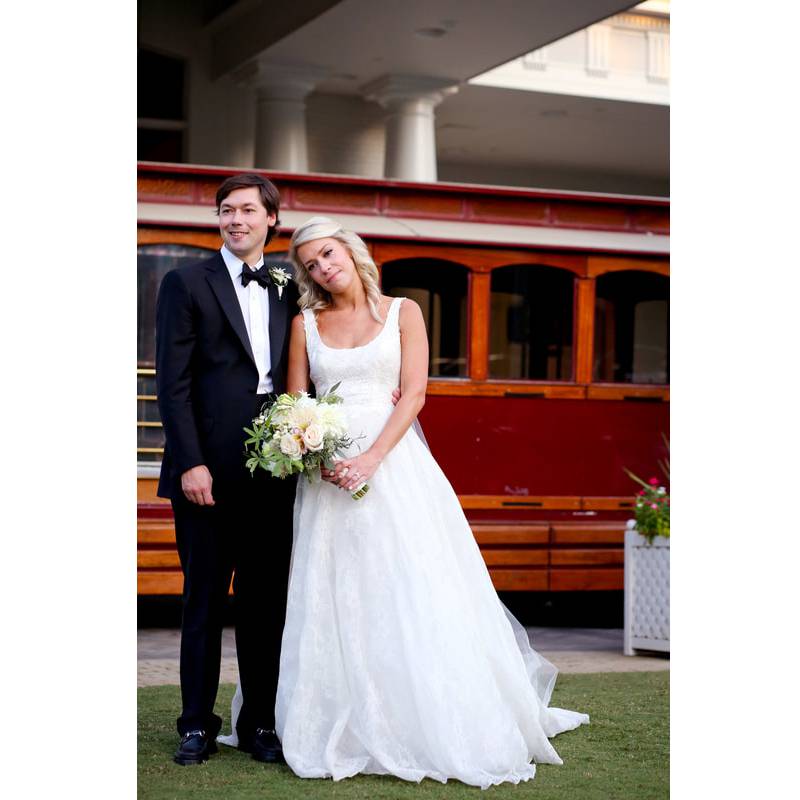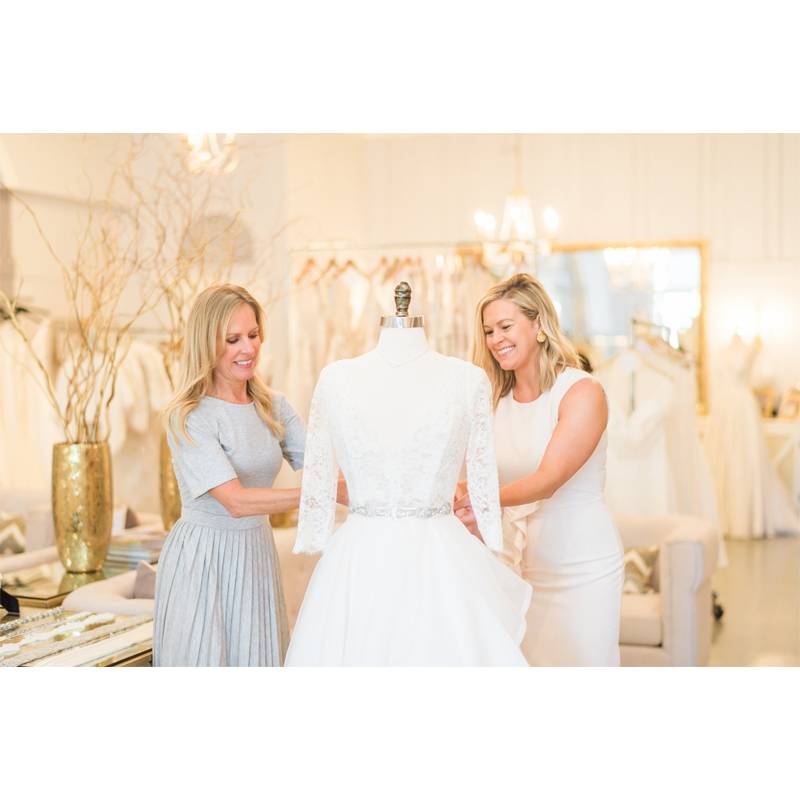 Maddison Row South Find The One 3
Maddison Row South Bride And Bridesmaids With Dog
Maddison Row South Find The One
Maddison Row South Bride & Groom Mannequin
Maddison Row South Ladies
Maddison Row South Dress Room
Maddison Row South Dress Outside
Maddison Row South Wedding Dress
Maddison Row South Display Dress
Maddison Row South Couple In Front Of Trolley
Maddison Row South Owners





At Maddison Row South, we welcome you as a friend and want you to leave as family. Each appointment is a party where we encourage you to relax, sip some bubbly, and enjoy your experience. Dream big. Ask questions. Be creative. Most importantly, have fun! Like the ladies who will wear them, each piece of lace and bit of sparkle carries unique style and grace. Maddison Row South promises tradition with a twist. Draped upon our hangers, you'll find classic styles of quality construction from leading designers with the contemporary touches to reflect the wonder that is you.
Offering classic silhouettes, timeless elegance and contemporary touches, Maddison Row South is proud to offer our brides, mothers of the bride or groom, and debutantes an expansive selection of premier gowns from the industry's leading designers.
We are proud to carry designs from the following collections: Amsale Little White Dress, Carol Hannah, Ivy & Aster, Jesus Peiro, Lea-Ann Belter, Legends by Romona Keveza, Lela Rose, Mason Hosker, Matthew Christopher Couture, Matty, Nouvelle Amsale, Rebecca Schoneveld, Romona New York, and Sareh Nouri.
Whether you have a clear vision of what you want or are still searching for a silhouette, Maddison Row South partners with the crème de la crème to make your dreams come true. Stroll through our private courtyard from the free parking spaces which are available to our patrons during their appointments. Consider your dream dress from our dual porches and private piazza overlooking the garden. Call or visit our website to make your private appointment today.
More In These Selected Blog Posts: