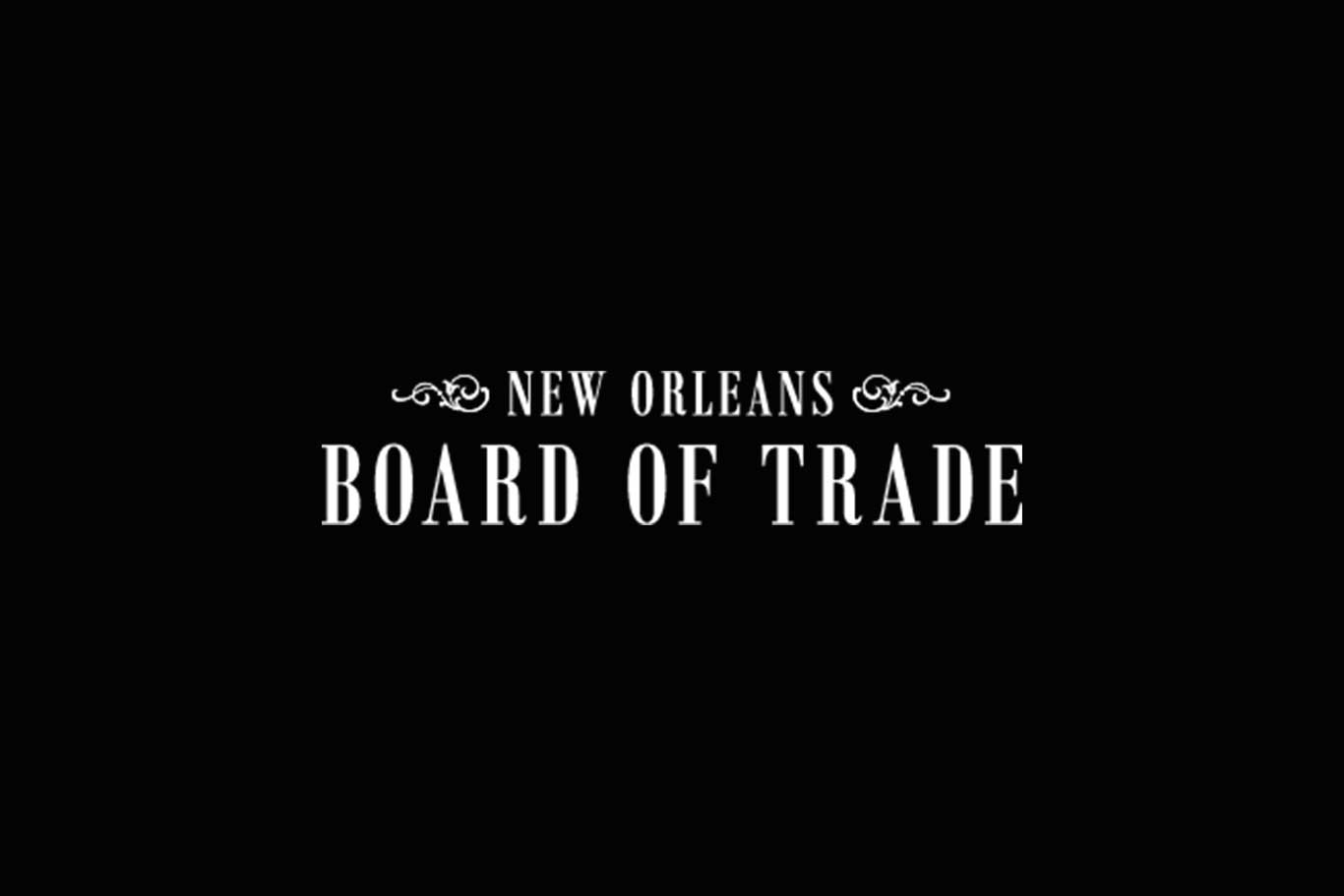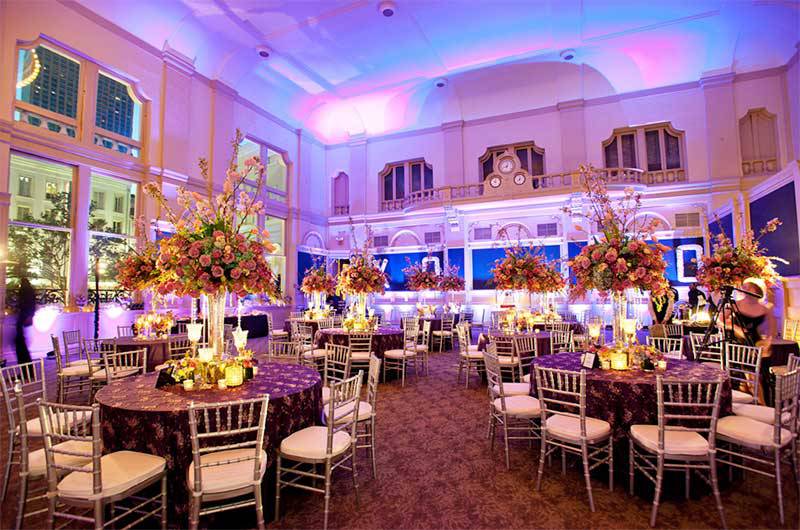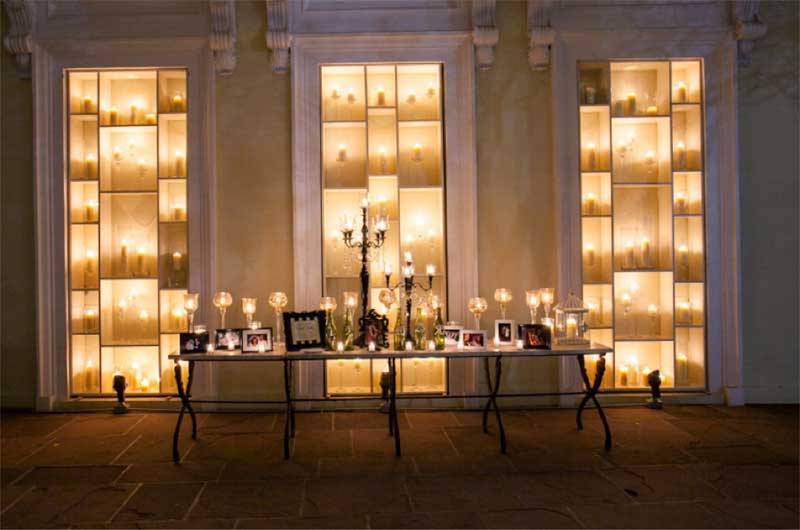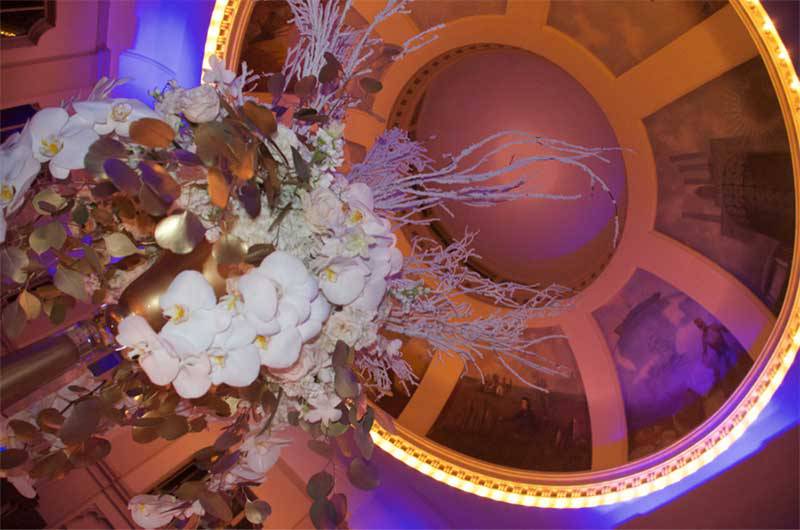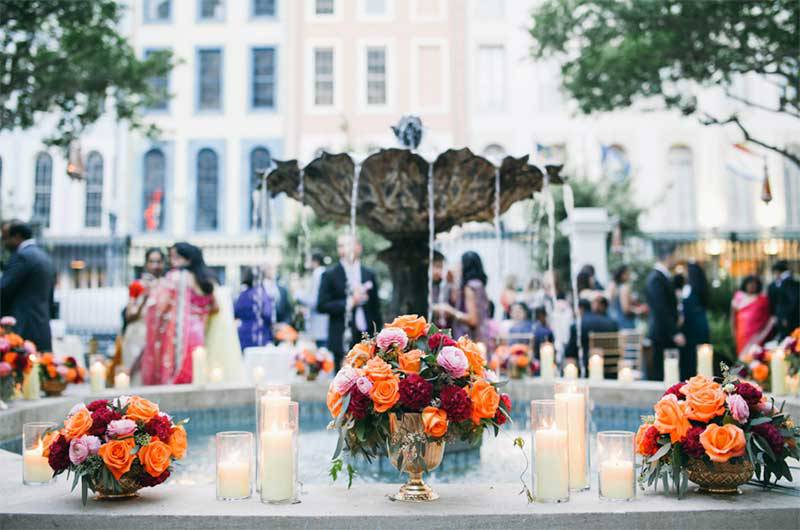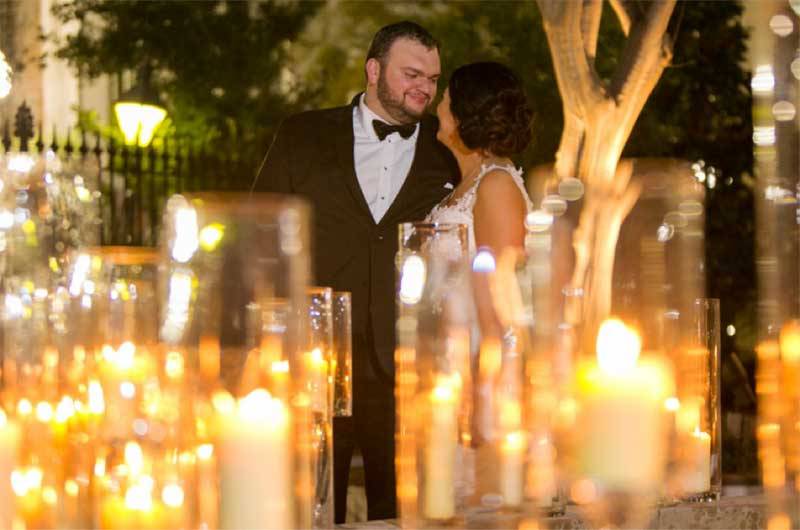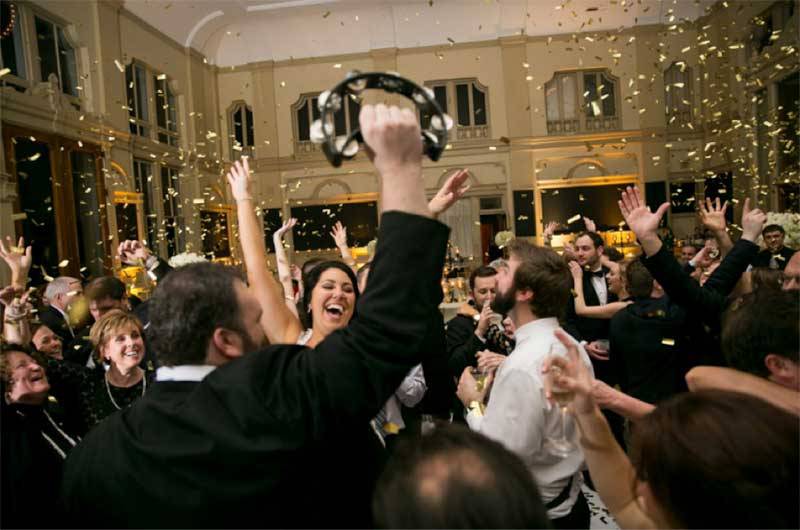 New Orleans Board of Trade Feature Grid Image Venue
New Orleans Board of Trade Guest Book table Candles
New Orleans Board of Trade White and gold centerpiece venue ceiling
New Orleans Board of Trade Red Orange flower arrangements water fountain
New Orleans Board of Trade Candles Wedding couple
New Orleans Board of Trade Candles Wedding wedding party dancing






The New Orleans Board Of Trade was founded in 1880, and trading continued on the floor until mid-1960. Centered on the eastern wall of the building are three clocks, which have been in place since the building was erected, giving the times in New Orleans, New York & Rio de Janeiro, which were the major players in the Green Coffee Trading.
The eight-sectioned mural done was hand-painted by local artist Alvin Sharpe in 1932. It took him approximately three months to complete. First, the canvas was glued to the dome, and then he painted them while on a scaffold in the prone position — the local version of Michelangelo.
In 1993, the Board of Trade was once again renovated, the floors leveled and carpeted with a movable dance floor. It is now available for special event rental, so the public has the opportunity to experience the grandeur of days gone by.
More In These Selected Blog Posts: