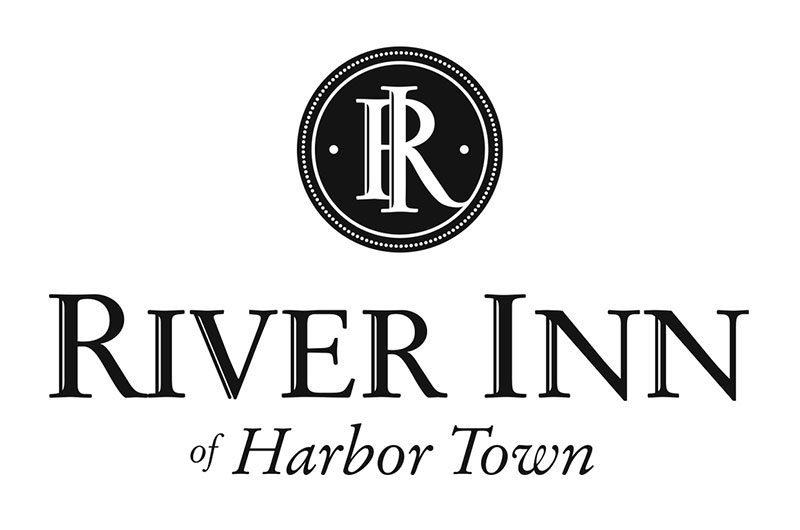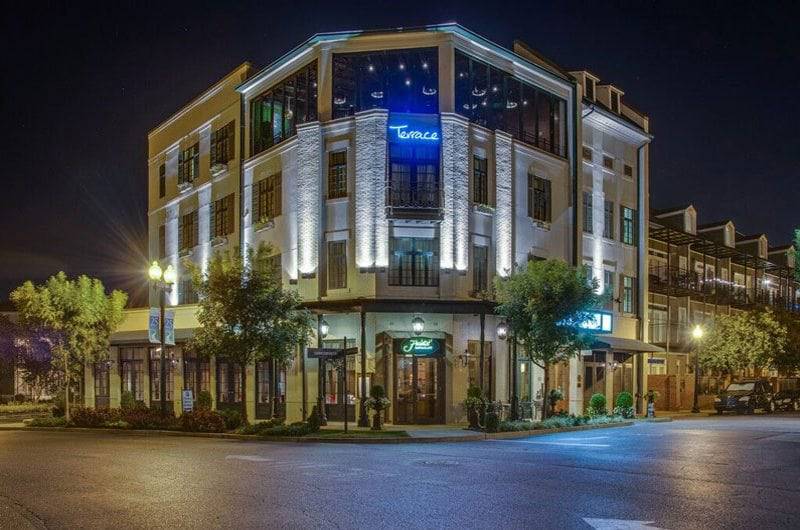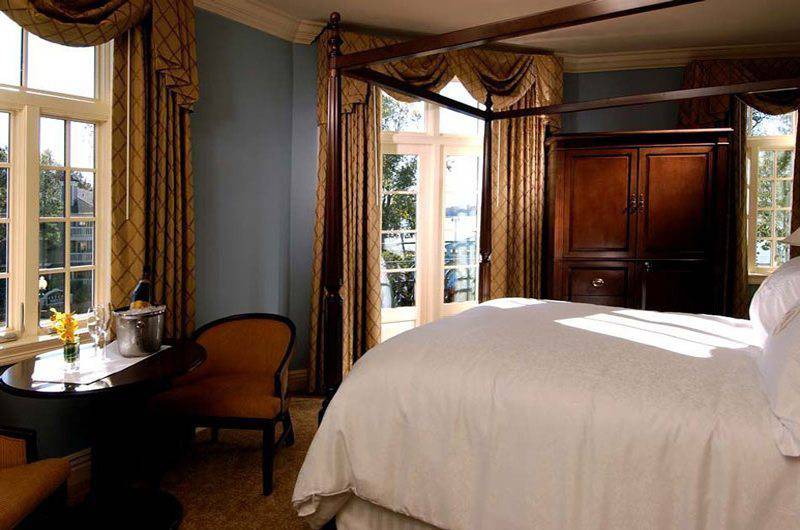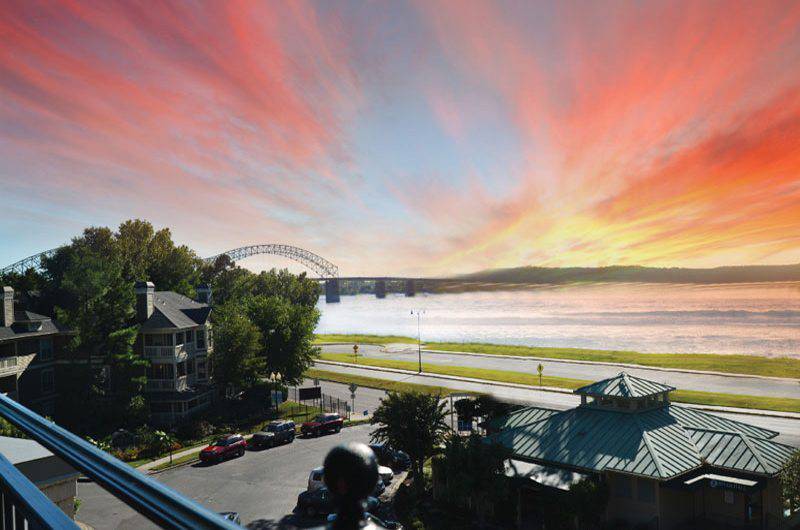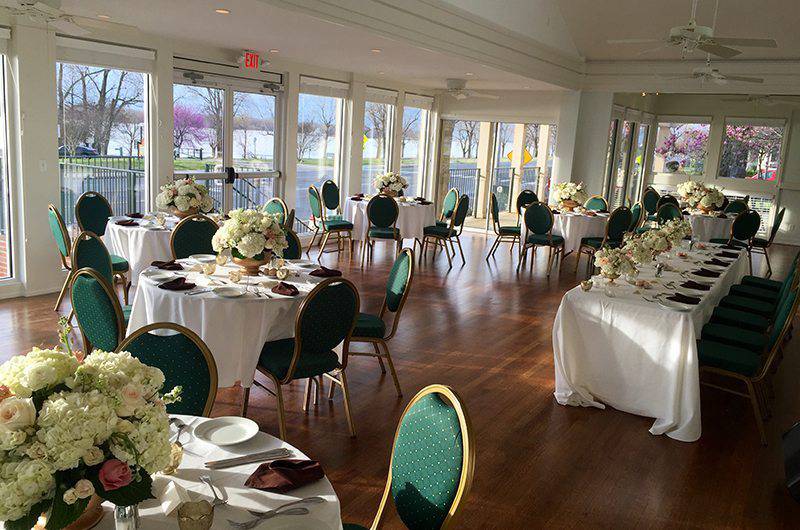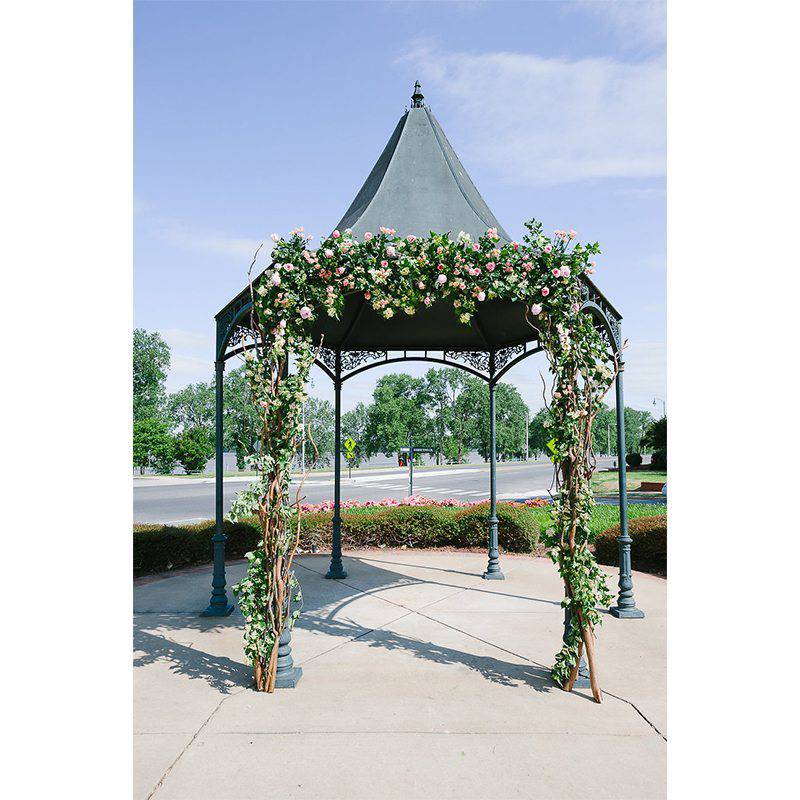 River Inn of Harbor Town exterior feature grid image
Credit: River Inn of Harbor Town
River Inn of Harbor Town King room with curtains and tall windows
Credit: River Inn of Harbor Town
River Inn of Harbor Town sunset view of the Mississippi river
Credit: River Inn of Harbor Town
River Inn River Hall Dining Hall
Credit: River Inn of Harbor Town
River Inn River Hall Gazebo
Credit: River Inn of Harbor Town





Overlooking the Mississippi River right off of downtown Memphis, Tennessee, River Inn of Harbor Town is a stunning venue with gorgeous views for weddings and receptions. With its stunning architecture, gas lanterns, beautiful wrought iron, and a breathtaking panorama view of the Mississippi, this venue has a one-of-a-kind look that will compliment your one-of-a-kind event. The warm and inviting lobby draws you in with its stunning crystal chandelier, wood-burning fireplace featuring an 1850s style New Orleans mantel, oriental rugs, flowers and flickering candles.
The River Inn, a Ladies Traveler preferred hotel, boasts all the best amenities and would be the perfect place to spend the night before your big day. They offer in-room massages by appointment and have many other amenities hotel guests have access to in the area. The Harbor Town Day Spa and Wellness Center is the perfect place to relax while the NailBar and Rando's Harbor Town Hair Salon are two great places to get "all dolled up" before your event and are just short walks from the beautiful River Inn.
The River Inn of Harbor Town is a picturesque getaway or location for your event only minutes away from the heart of Memphis that has views that you can only dream of.