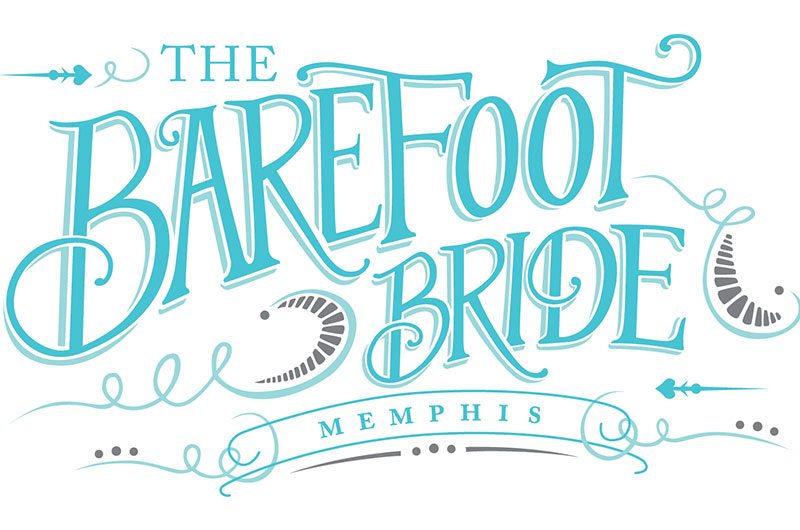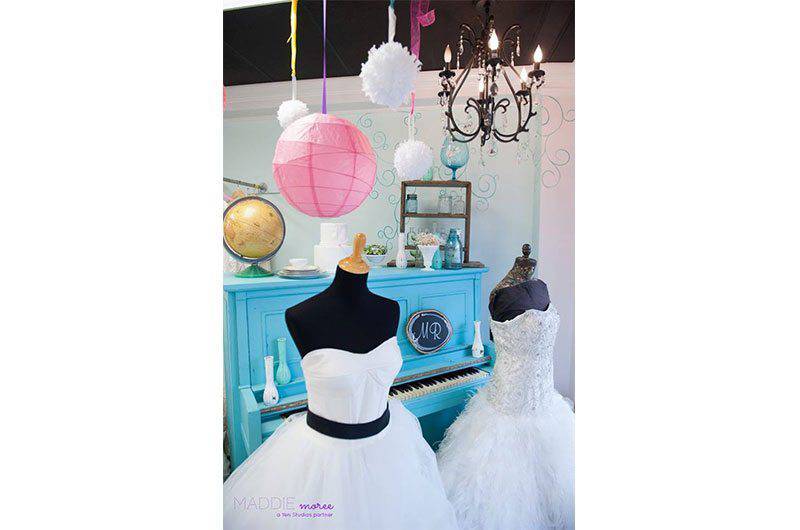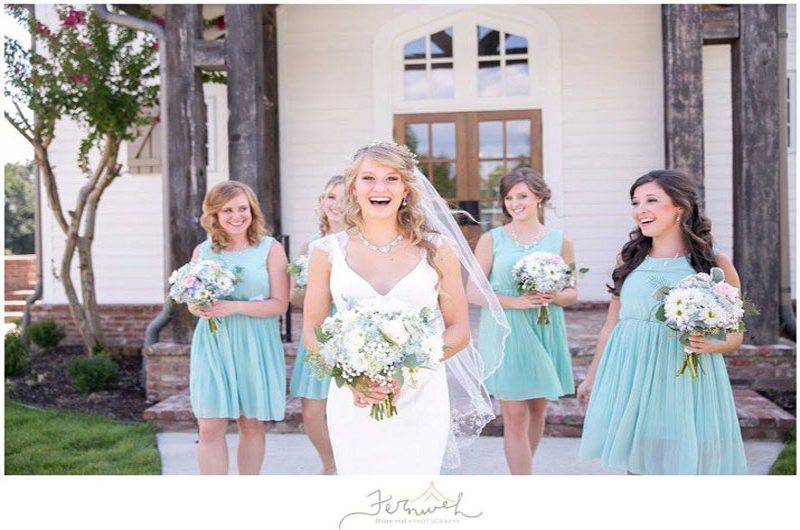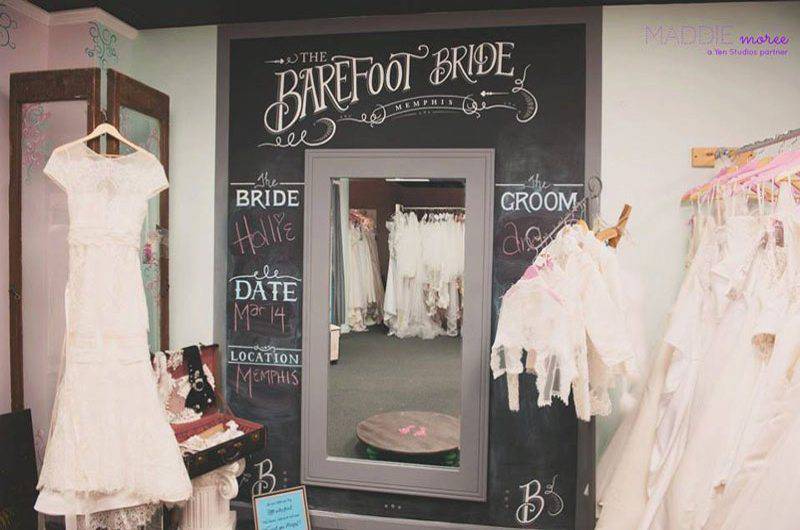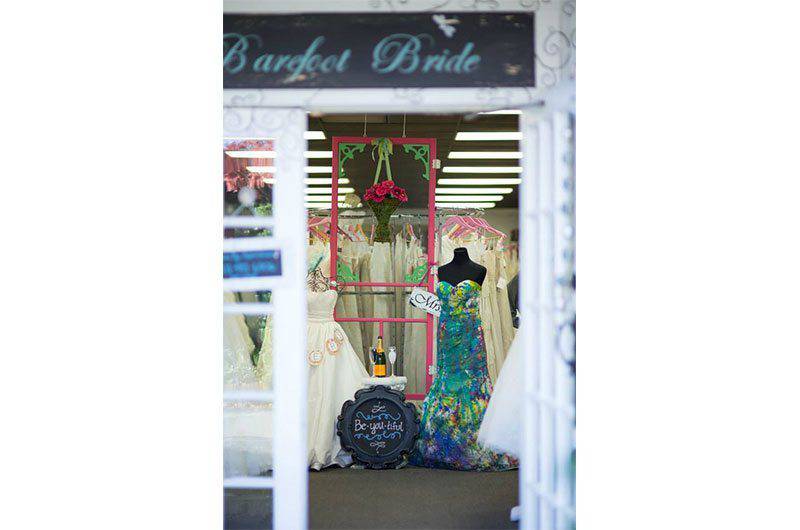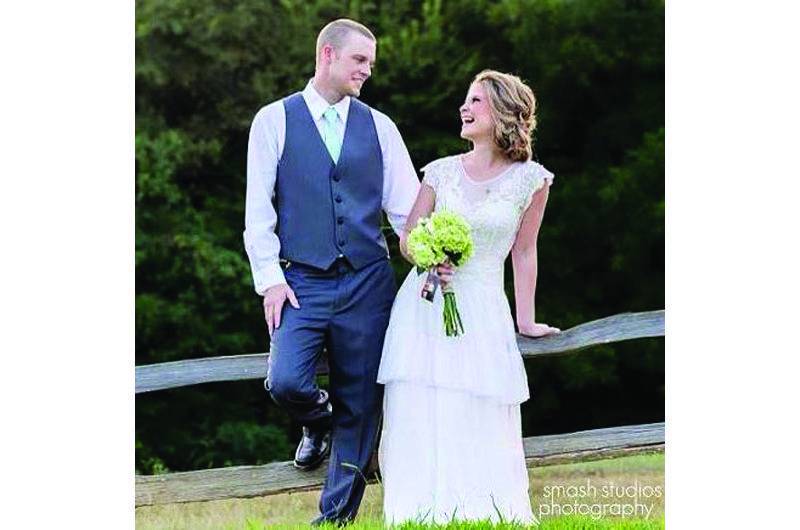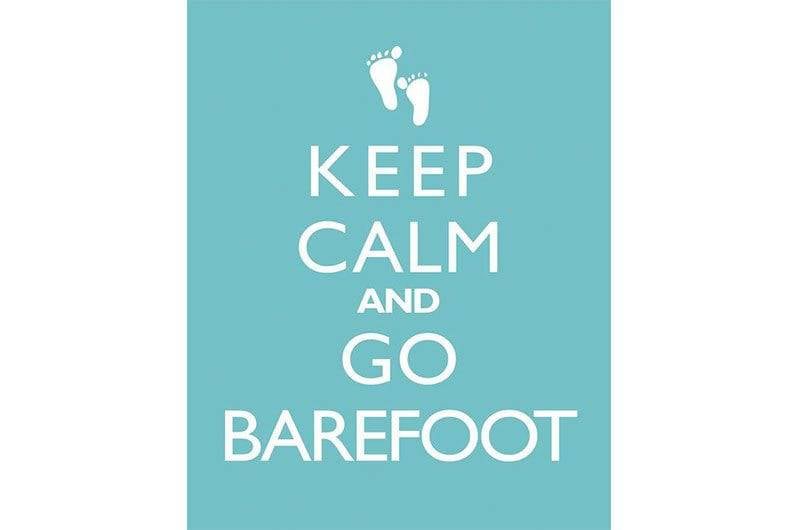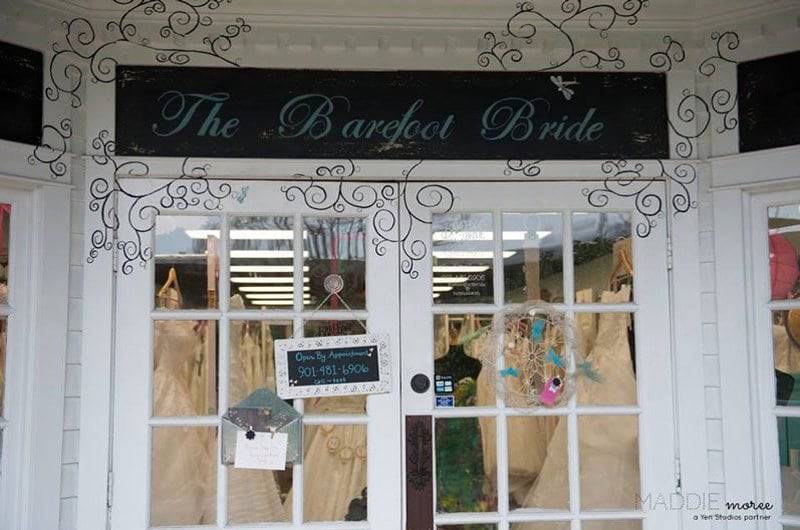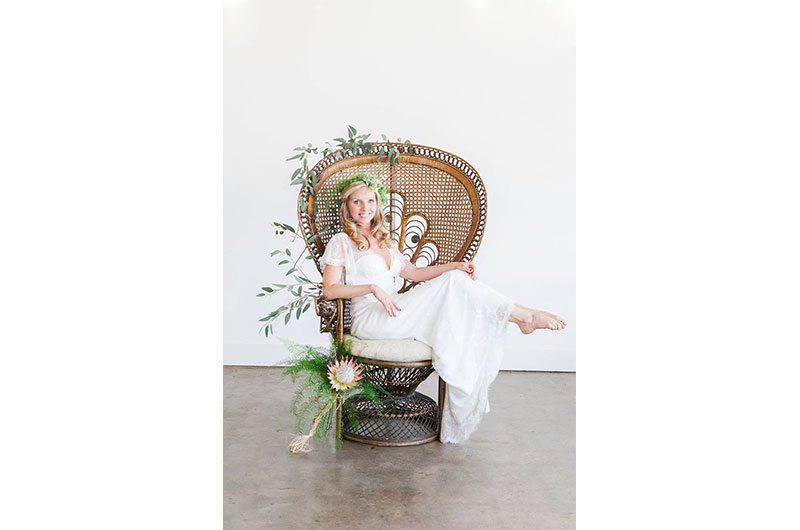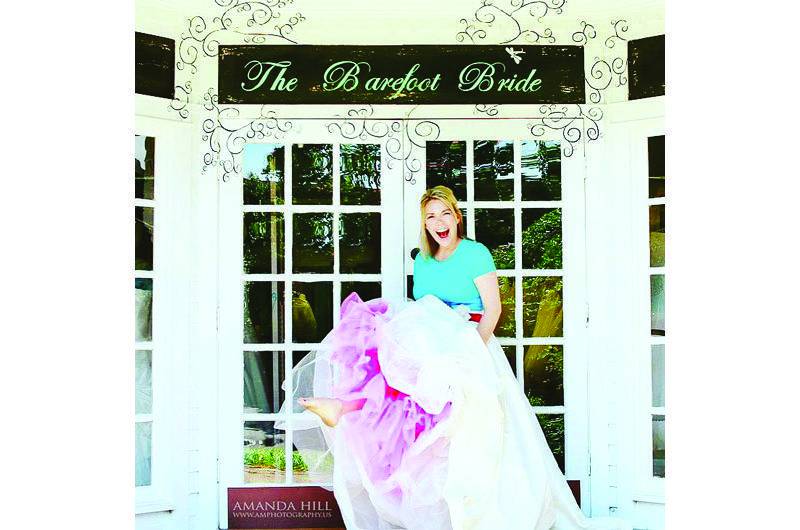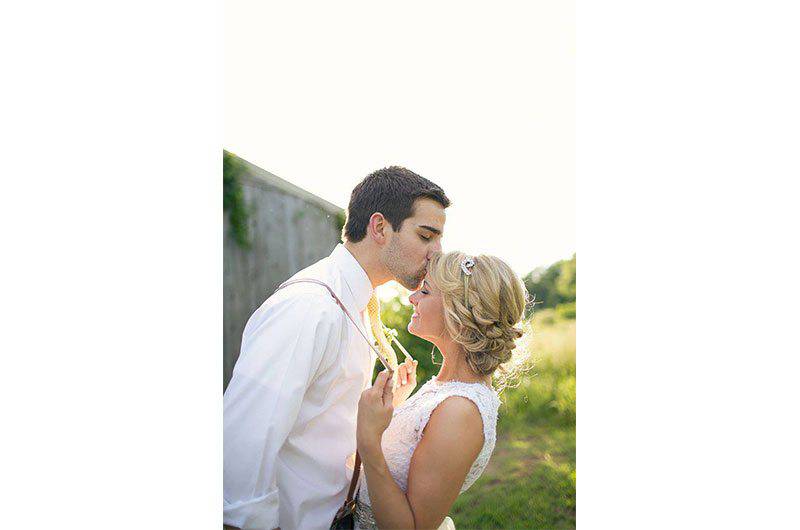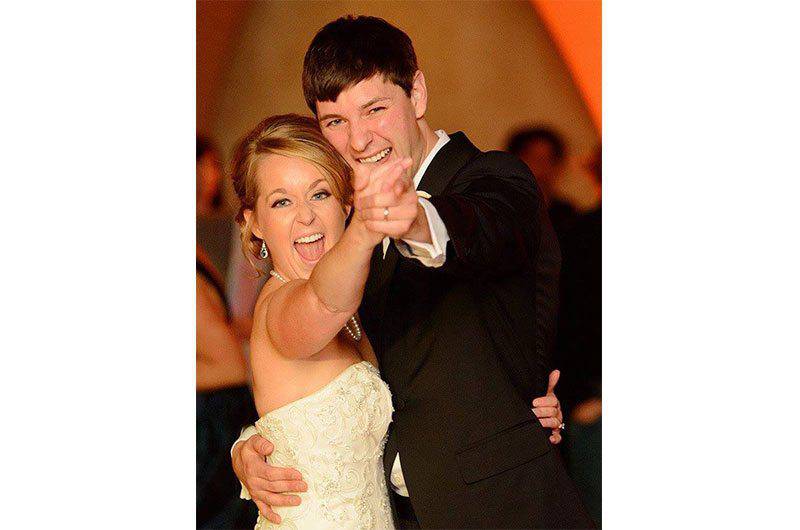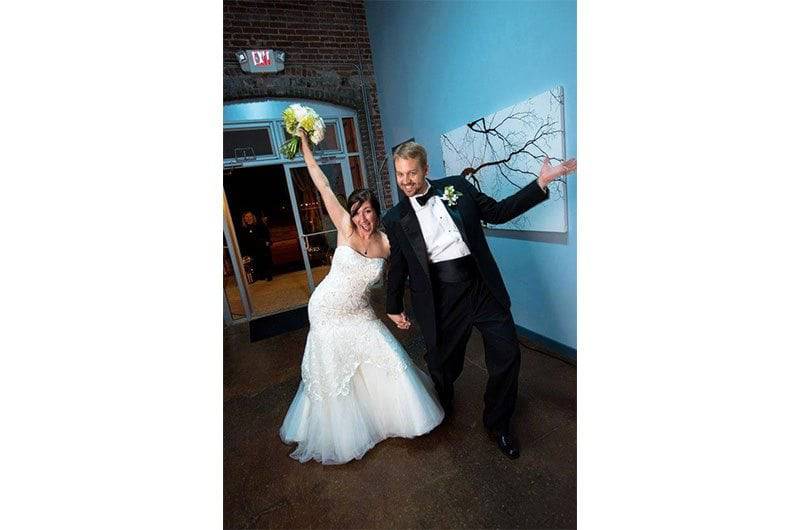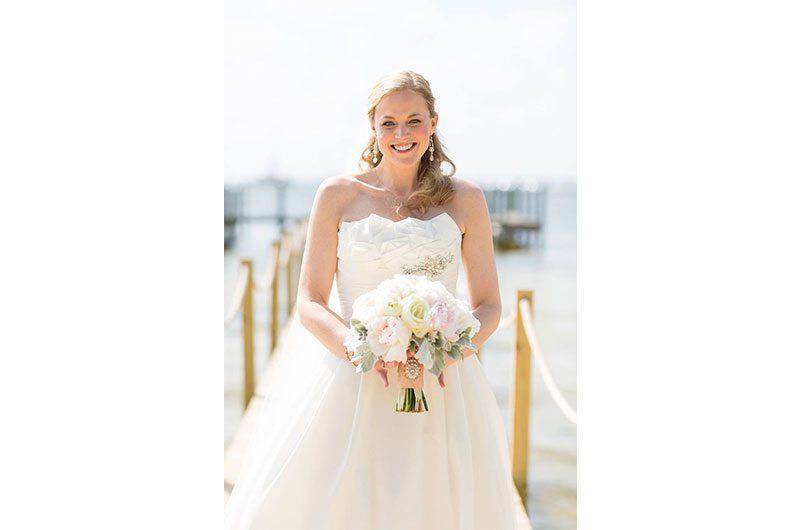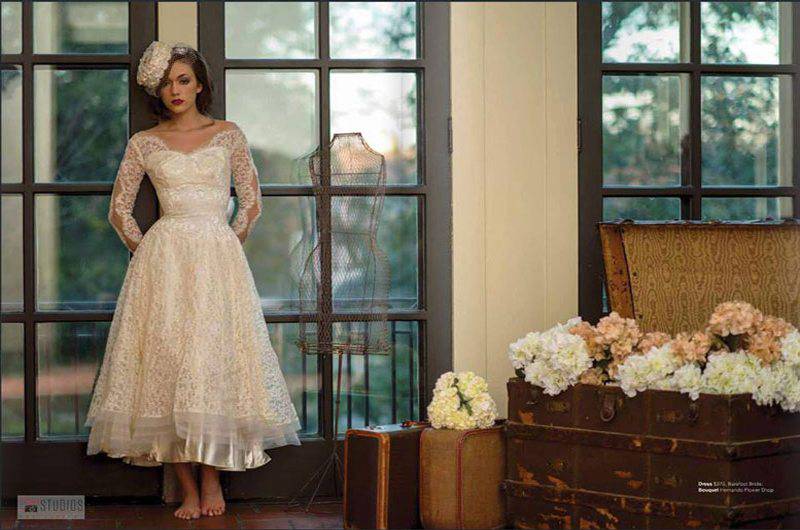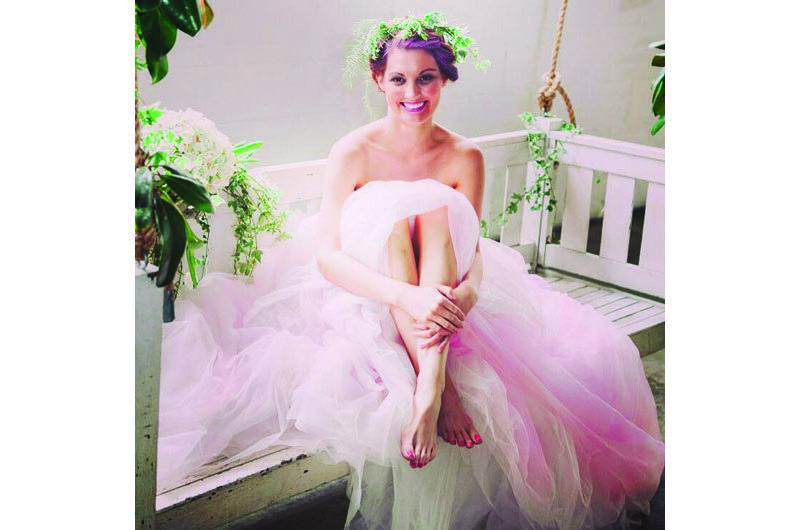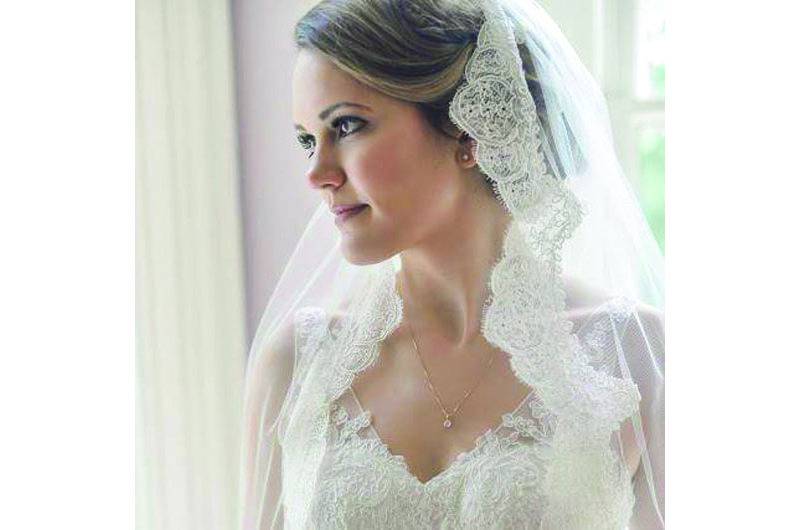 The Barefoot Bride blue piano white wedding dress on mannequins
Credit: Maddie Moree Photography
The Barefoot Bride bride and bridesmaids light teal
Credit: French Photography
The Barefoot Bride bride wall Wedding dress hanging chalkboard wall
Credit: Maddie Moree Photography
The Barefoot Bride colorful gown store entrance
Credit: Maddie Moree Photography
The Barefoot Bride bride and groom on fence looking
Credit: Smash Studios Photography
The Barefoot Bride keep calm graphic
Credit: The Barefoot Bride
The Barefoot Bride Front door exterior entrance
Credit: Maddie Moree Photography
The Barefoot Bride sleeved gown Model in chair
Credit: Sarah Rossi Photography
The Barefoot Bride pink tulle store front door
Credit: Amanda Hill Photography
The Barefoot Bride sleeveless gown couple kiss
Credit: Kelly Ginn Photography
The Barefoot Bride strapless dancing couple looking at camera
Credit: The Barefoot Bride
The Barefoot Bride strapless gown couple together at venue exit
Credit: Jon Sharman Photography
The Barefoot Bride strapless wedding dress bride holding bouquet
Credit: Ashley Victoria Photography
the_barefoot_bride-tea_length
Credit: Maddie Moree Photography
The Barefoot Bride swing long pink tulle dress
Credit: The Barefoot Bride
The Barefoot Bride veil window picture
















The Barefoot Bride proclaims, "We do fabulous from veil to toes!" The boutique, located in Memphis, Tennessee, is a must-visit for brides shopping on a budget. The Barefoot Bride specializes in brokering gowns for designers, manufacturers and boutiques that need to liquidate overstocks, samples and discontinued styles. This means that customers will find dresses at up to 80% off the original retail price!
The owner of Barefoot Bride opened the boutique after her own wedding dress shopping experience left her feeling overwhelmed by stuffy bridal salons, high prices, and pushy consultants. She wanted to create a fun-filled space where brides could feel comfortable trying on gowns at reasonable prices. She opened in 2011 with 30 dresses and soon grew out of her small storefront. Today, The Barefoot Bride stocks over 1,000 gowns that are all under three years old, in great condition, and come in sizes from 0-30. They truly have something for everyone! The Barefoot Bride is open by appointment only, but they are always flexible and work with every bride's unique schedule. All gowns are sold off the rack, so customers can try on their actual size and walk out of the store with the dress the same day as their appointment.
The Barefoot Bride has gowns from designers not available anywhere else in the Mid South at unbelievably low prices. For brides who aren't from the area but are still searching for a deal, the Barefoot Bride updates its website and Facebook page with gowns that you can easily order online. If you're looking for a fun, silly, stress-free, and budget friendly shopping experience, The Barefoot Bride is the place for you!
More In These Selected Blog Posts: