The New Romantics…Your Parents?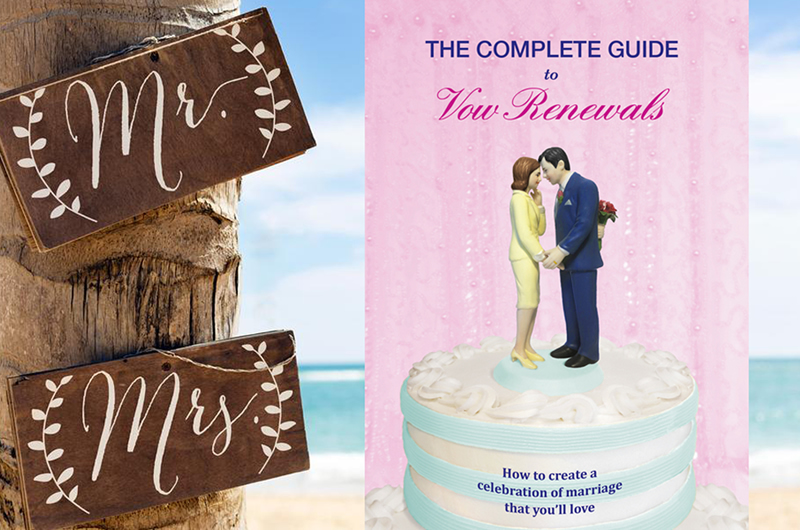 Move over, millennials. Romance isn't just about young love but the joy of saying "I'd do it all over again with you."If your folks have an anniversary coming up, renewing their wedding vows could be the best gift of all. To nudge them along, these 5 fun and easy steps can convert the dream of a vow renewal into reality:
ONE | Discover what a vow renewal entails. It's not as complicated as a wedding (no legal documents required), but does involve planning and decisions. A new book, The Complete Guide to Vow Renewals, available on Amazon Kindle ($2.99), reveals everything couples need to know to have a romantic celebration that they and guests will love.
TWO | Create a budget. Who will finance your mom and dad's vow renewal? Will they fund it? Do you and other relatives want to pitch in? Knowing the amount you have to work with can affect other decisions such as where they will celebrate and how many guests they can afford to invite. The book features a chapter on expenses plus helpful tips on how to save money on a vow renewal.
THREE | Suggest a destination vow renewal. Sure, they could have a party at home, but a romantic vacation that includes you and the rest of the family makes it much more fun. Plus, if you're not all living in the same town, it could be less expensive to gather someplace wonderful. Visit ourvowrenewal.com for ideas on where to travel and find info on dedicated vow renewal packages.
FOUR | Choose a theme and style. Give their vow renewal a distinctive look. Borrowing photos from your folks' original wedding and using them as anything from the front of invitation postcards to table markers to framed favors for guests can make it especially fun and personal.
FIVE | Lay the groundwork for your own vow renewal. Resorts that host honeymoons hope that guests will come back to celebrate an anniversary. To tempt you, some dangle free nights, spa services, and other enticements upon your return. Ask your travel planner or reach out yourself to inquire whether they'll do something special if you revisit and renew.
by Susan Breslow