These 6 tips from one of our favorite celebrity wedding planners, Mindy Weiss, are as good as gold.
Interview by Lindsey Conrad Nabors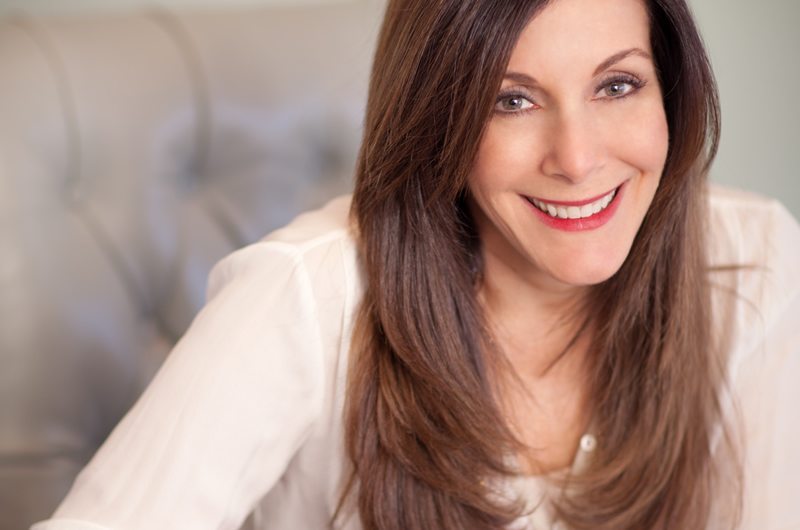 We must start by asking . . . how long have you been in the wedding/event planning industry, and how has it changed the most from when you first got started?
I've been in the event planning industry for over twenty years. Still, the basic needs of the brides are the same as they were 20 years ago – they ultimately want a beautiful wedding and a stress free day. However, what's changed is that there is so much more information accessible on the Internet. I think brides feel free to be more creative with their weddings and personalize it with their own style because of Pinterest and Instagram. The client is now more involved in the design process.
Tip 1: For bridesmaids, you mention that no single color/style is universally flattering and that some of the darker shades are always safe. Typically, brides tend to go with darker shades during the Fall and Winter months. Do you agree with this or do you think darker colors can be worn year around as long as the style and fabric is appropriate for the season?
Many brides today are sending their bridal party a swatch of fabric or Pantone colors and letting the bridesmaids choose their own dress within that color palate. Or the bride will choose 4 styles and allow her bridesmaids to choose the one they feel most comfortable in. Mixing long and short dresses for the bridal party is also very popular right now.
Tip 2: In Chapter 4 of your latest publication, The Wedding Book, you mention how many brides and grooms insist on including their four legged friends in the ceremony. While you share great tips on how to make this work, do you think a couple should truly consider their pet's temperament, especially if he or she is known to be ornery?
It can be really cute to involve your pet, but there are a number of logistics involved. If you're thinking about incorporating your pup into your wedding, you should consider your pet's temperament. Is he a calm fellow or does he tend to get really excited and difficult to wrangle around lots of people and commotion? You likely won't be able to change his behavior in time for the wedding, so if he's an energetic little guy you may want to avoid incorporating him into the actual ceremony. Have him around for the reception (if it's outdoors) or just for some cute photo ops. If you're worried about your pet's temperament at the wedding, incorporate your pet into your engagement photos instead! An adorable picture of you as a couple with your pooch (or any other pet) would look fantastic on your save the date.
Tip 3: While much of the planning is done by the bride, what are some tasks that you would recommend the groom be in charge of?
You can involve the groom by giving him choices. This is especially helpful when you're stumped. Narrow down your top picks for, say, the wedding theme or location and ask for his opinion. It's much easier to get him to voice an opinion if he has options! Have him weigh in on the menu. Is there a certain family recipe of his that can be included? Does he have a favorite snack or dessert that can be served? Make sure he's represented in the food…. and the booze. In fact, consider putting him in charge of the bar. He can select his favorite liquors and perhaps come up with some crowd-pleasing signature cocktails. Also, let him manage his groomsmen. This is one aspect of the wedding you can stay out of as much as possible. Shopping for attire, the groomsmen gifts, their lodging, etc. should all be left up to your groom. Just make sure their attire is in line with the vibe of your big day – you don't want the groomsmen showing up in tuxes to your casual beach wed- ding! Another way to incorporate him is to put him in charge of the honeymoon. You can certainly give your input, but have him take the lead on travel, hotels, restaurants, picking activities and more. Chances are, he'll have a blast planning the vacation of a lifetime! And you can focus your repower on the big day. In general, play to your ancé's strengths. Is he a great organizer? Have him help out with the seating chart. Does he have fantastic penmanship? Looks like he's lending a hand addressing the invites and writing thank- you notes. Just be sure to involve him in some way with the planning process. You're gonna need all the help you can get!
Tip 4: We love that you touch on social media and what a giant role it plays in weddings today. How do outlets such as Pinterest and Instagram make your job easier as far as understanding a bride's vision?
I tell the brides that I work with to start pinning everything they love in the early stages of the process—but often they've already been doing that. Where brides and grooms used to bring me magazine clippings, now they show me their Pinterest boards, which I find incredibly helpful! I like to sit down with a bride and create a single, pared-down board that then acts as our visual master plan. Very often I'm able to pick out a color story from a bride's Pinterest boards, and I've found ideas and inspiration there myself!
Tip 5: Is there one tool or source that you think brides should utilize more often during the planning process?
Pinterest is brilliant, Wedding Paper Divas for Save the Dates, and stay organized with my 2 books – The Wedding Book and The Wedding Planner & Organizer. An organized couple is a happy couple!
Tip 6: What's your number one tip that you always share with brides?
Keep your sense of humor! If you can smile even when things don't go as planned, your day will still be perfect.
Lastly, we must ask – out of all of the famous brides you have worked with, when you think of a 'Southern Bride', who first comes to your mind and why?
Hilary Duff. She wanted a wedding that was reflective of her southern roots – elegant and timeless with a rustic touch. We helped her vision come to life. To tie in her Southern roots, we used magnolia leaves in combination with garden flowers with hints of blush and organic woods.
Did you love these incredible tips from Mindy as much as we did? Click HERE to order the print version of this golden article.