A curated collection of wedding apps we think no Southern Bride should live without.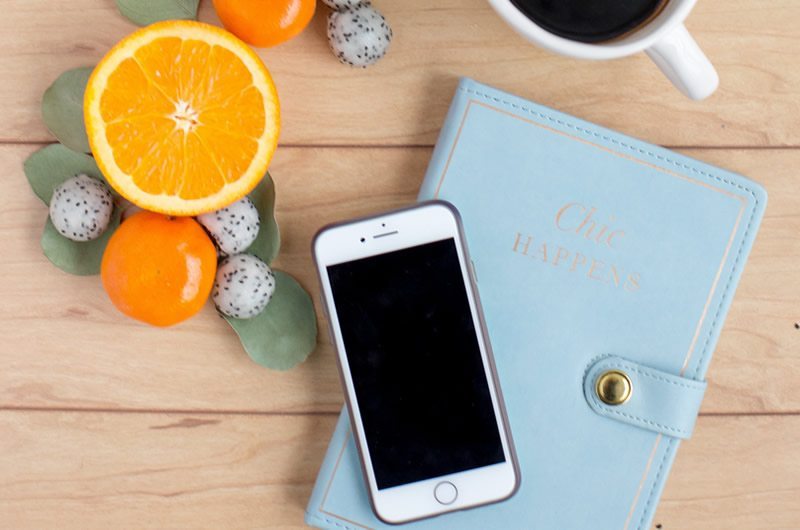 One | Wedding Planner by The Knot Inc.: This app ranks a solid 4.7 out of 5 stars on Apple's App Store. This app is basically a one stop shop for everything wedding related; it's like a real life wedding planner, just without the actual person. Users can employ the app to find and book a venue and vendors as well as keep track of budgets, guests, and a wedding day timeline.
Two | Carats and Cake: Think of this app as a Shazam for weddings. If you see a floral arrangement or cake that you're dying to include in your own special day, Carats and Cake can show you just who made it and where to get it for yourself, as well as a full portfolio of the vendor in question. Shazam solved the problem of a song playing in a club that you just had to download, but Carats and Cake brought this amazing service to event planning!
Three | Table Plan: Table Plan is a free app that allows you to manage your seating arrangements quickly and easily. Users can add, rotate, and move tables to create any floor plan and any seating chart they like, which really takes the hassle out of planning that pesky reception seating chart!
Four | Wedding LookBook: This is a great app for the on-the-go bride! If you don't have time to visit multiple wedding stores and try on dozens of gowns, this app can be used to search thousands of dresses by style, color, and more. Users can also search looks for bridesmaids and flower girls, all while on the go or in the comfort of your own home!
Five | Pantone Studio: This app is amazing for finding the perfect wedding color palette. When all those blushes, creams, and golds start to blend together, turn to Pantone Studio! This app gives lists of complementary color options, allowing brides to tackle the toughest part of planning a wedding: the theme and color palette!
Six | Mint: Mint is a perfect app for a bride on a tight budget. While our option #1 also covers budget, Mint is an app created specifically for managing money, which is something we all have a hard time with when sparkling tulle and beautiful flowers are tempting us to overspend! You can even use mint after the big day just to keep track of daily expenses, which can be really useful in showing us how life's little indulgences truly add up.
Seven | MyFitnessPal: MyFitnessPal isn't a wedding app per-se, but for the bride who's determined to be totally toned for her wedding day, this app is a must have. MyFitnessPal can be used as a private exercise and food tracking app or as a social fitness app, which really holds users accountable to their diets, and the app is set up so that users get a great visual representation of how close they are to meeting a goal.
Eight | TaskRabbit: This is an app we're sad we never knew existed! It's a call service for the last-minute setup tasks that a bride might need help with on her big day including mounting, setting up chairs, wrapping party favors, and more. It's like an Uber for a handyman/woman! The user simply lists the address, type of task, tools needed, and the urgency of the task, and someone will show up to get it done.
Nine | Pinterest: Last, but certainly not least, we're going to take a moment to acknowledge Pinterest's wedding-related functions. No, it won't book your venue, order your dress, call a handyman to fix a broken table, or keep track of your budget, but goodness knows every girl has probably had a wedding board (or if you're like me, six) since their high school days. Just like our mothers and grandmothers before us probably planned their perfect day in a personal scrapbook, Pinterest allows us to compile all of our dreams into one place, which is a perfect way to start searching for inspiration when the time comes to plan your real fairy tale day.
Love a good listicle as mush as we do? Then we think you'll enjoy this list of 5 Unique Flowers To Use In Your Bridal Bouquet.