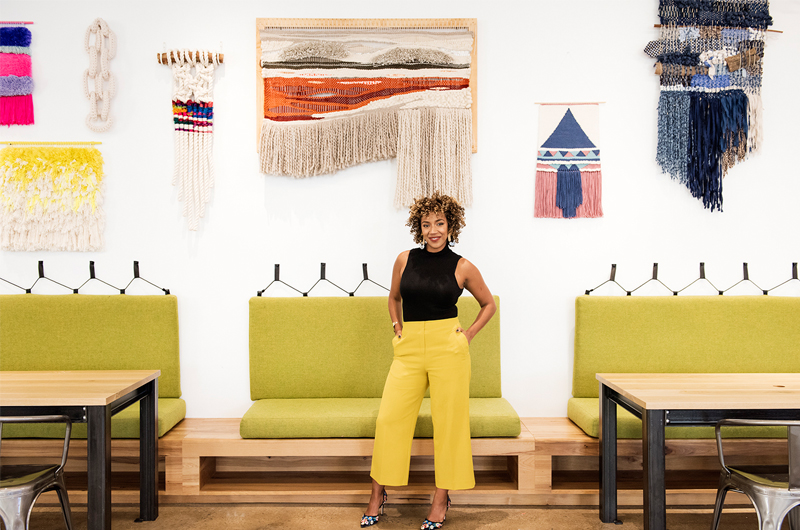 In 2011, Dayna Isom Johnson was on the front end of history when she joined a small company named Etsy. Eight years later, Etsy has taken the world by storm by becoming one of the top 10 online shopping sites.
When we asked Dayna to share with us why wedding shopping on Etsy is so amazing, she was quick to answer that it's all about their community of makers whose inspiration, drive, and unlimited creativity provide couples with a unique, online shopping experience that can be utilized during all phases of the wedding planning process.
So, what makes shopping on Etsy so advantageous for couples about to say "I do"? We broke down the top five reasons below —
An endless array of options. With access to over 50 million items on Etsy, couples have the opportunity to find items that will fit seamlessly into the look and feel of their nuptial affair.

Customization and personalization. Couples on Etsy can work directly with the artists to ensure their expectations and details are met.

One-stop shopping. From engagement to honeymoon and all phases in-between, Etsy provides myriad resources from invitations and floral arrangements to bridesmaids dresses and reception decor.

Designer access. Etsy allows you to connect with fashion designers, meaning Brides and Grooms can have a one-of-a-kind gown, tux, suit, or exquisite ring.

New trends. Forget jumping on the bandwagon and search Etsy's popular items for new trends – a subtle but sophisticated way of amplifying any detail of the ceremony or reception.
Ultimately, Dayna says, "Etsy allows a couple to feel like their special day is truly one-of-a-kind, just like their love story." Whether you just got engaged and are in the beginning stages of planning or you're searching for those final details to complete your big day vision, Etsy is an unbelievable destination for all things wedding related.