It's All Monochromatic When Picking Out the Right Jewelry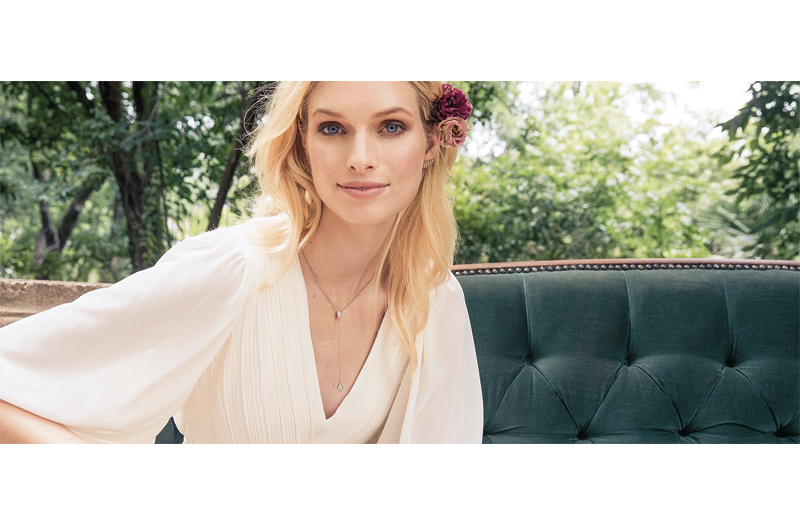 So you're on your way to saying "I do" – you have the venue, the dress, the caterer… Now it's time to pick your bridal jewelry! But how do you decide what to wear on one of the most memorable (and photographed) days of your life? Kendra Scott has put together a little guide to help make your big day sparkle. 
Step 1: Pick Your Metal 
 When it comes to bridal jewelry, we like to keep things monochromatic – some metals look better with certain dress colors than others. 
White — This bright hue loves to be paired with cool silver.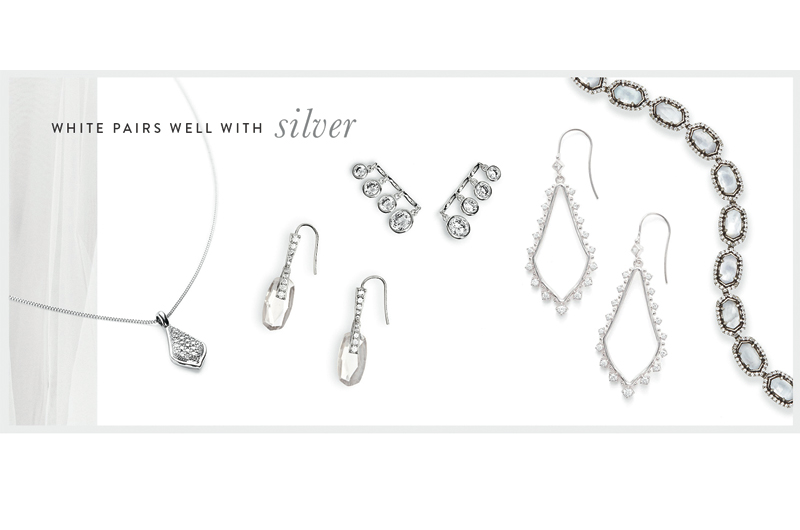 Ivory — Bring out the softness of this shade with gold.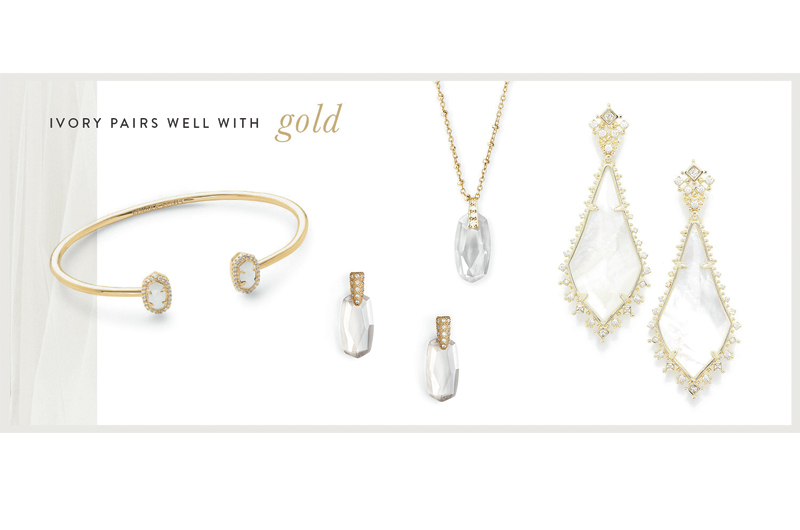 Champagne — Gold complements the warmth of this hue beautifully.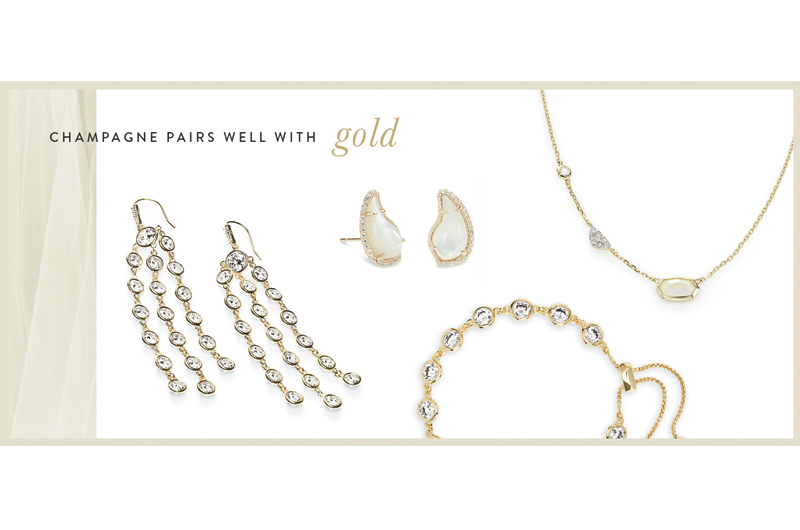 Blush — Embrace the pink tones in this shade with rose gold.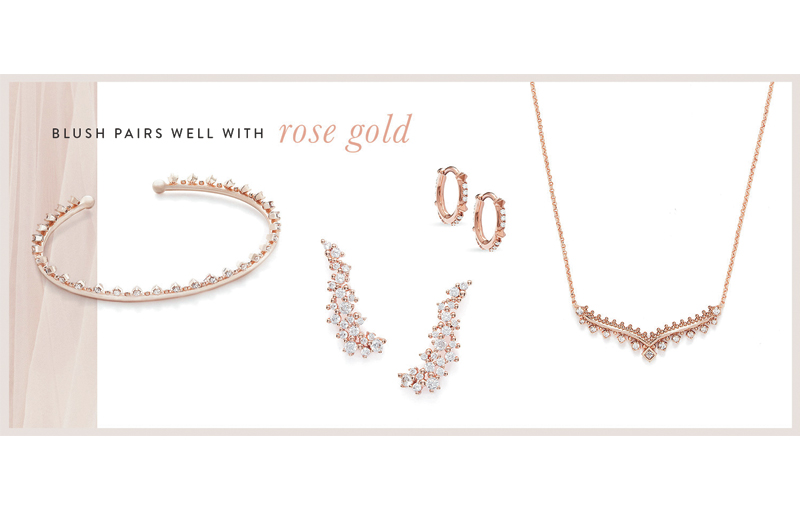 Step 2: Consider Your Neckline 
Because of course, what you wear determines how you accessorize! 
V-Neck — This style is all about your décolletage, so you should select a long pendant or Y necklace that draws the eye down, and keep your earrings on the simpler side.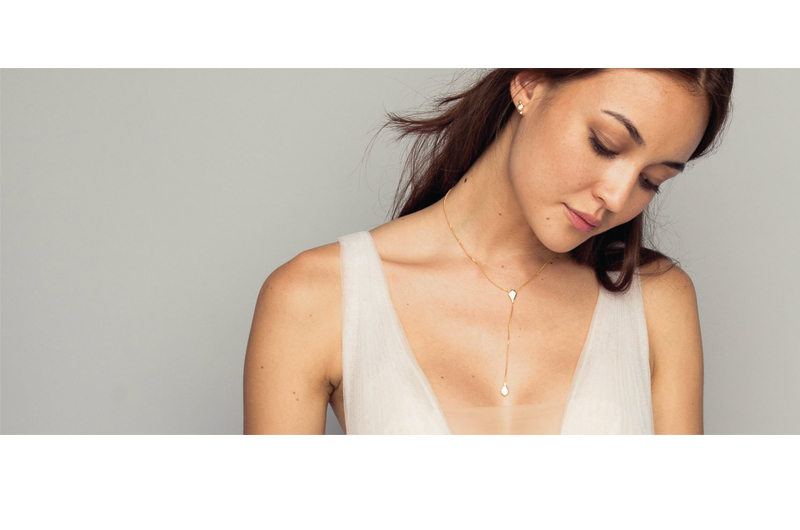 High Neck — There isn't a ton of room for a necklace with this kind of design, so you'll want to put your focus on a pair of face-framing earrings and a bracelet or cocktail ring.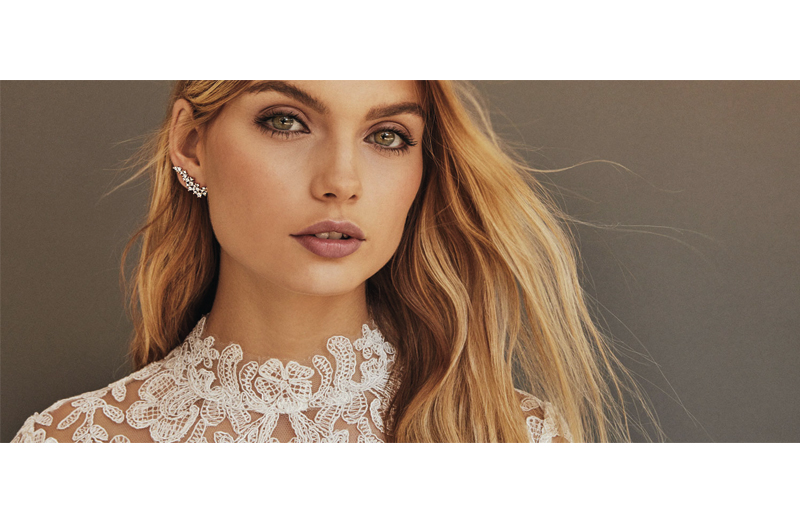 Strapless — With this silhouette, you should show off your collarbones! To do this, we recommend either a short pendant or choker  with a complementary pair of earrings, or show-stopping earrings, a bare neckline, and a beautiful bracelet.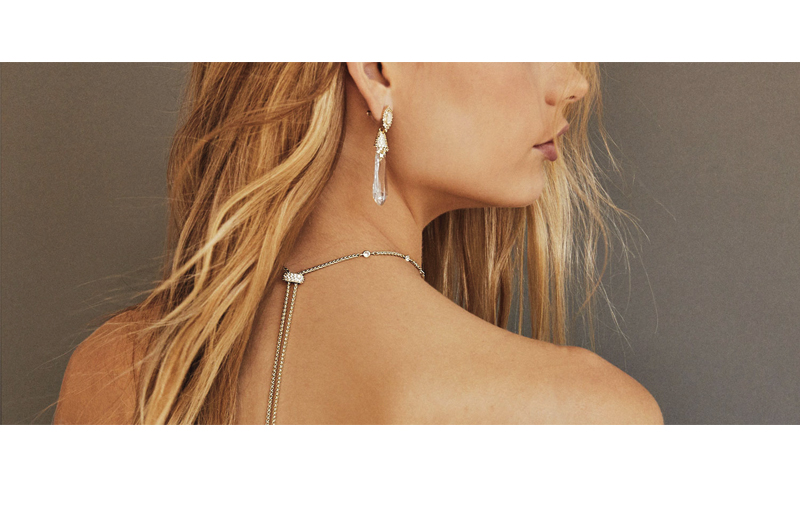 Step 3: Select a Single Statement 
Your bridal jewelry should enhance, not overwhelm, you and your dress. Make sure to stick to just one standout piece, like a super sparkly choker or pair of playful ear climbers.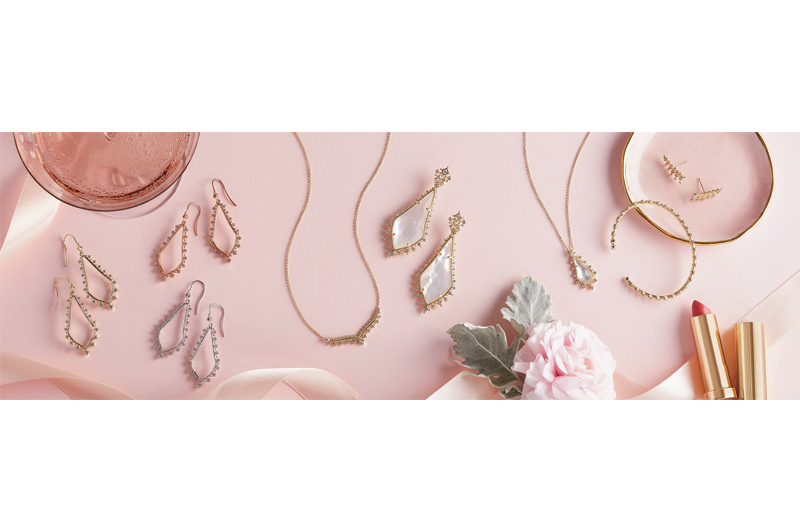 Step 4: Don't Forget About the Guys! 
Did you know that we have more than bridal jewelry for your big day? At the Color Bar™ by Kendra Scott, you can customize cufflinks for everyone from the groom to the dads to the groomsmen.