Though the more formal, vintage look of pearls can make them daunting to incorporate into your style, they're sure to add a sophisticated touch to any outfit, for any occasion. Keep pearls in your regular jewelry rotation with the suggestions below.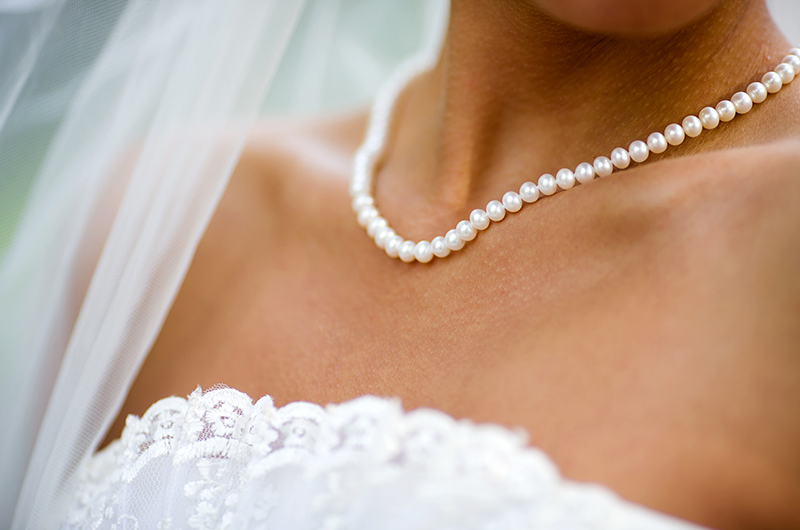 How to Wear Pearls Every Day
Instantly make a t-shirt, jeans and sneakers outfit or casual dress look more pulled together with a pearl accent. Stick with simple, dainty pieces for everyday wear.
Simple Pearl Studs – A pear of pearl studs compliment an array of styles. One of the more youthful pearl fashion trends, pearl studs can be found in a wide range of price points.
A dainty pearl pendant – A pearl pendant on a classic silver or gold chain is the ultimate everyday necklace and adds subtle sophistication to any outfit.
A Pearl Ring – With its neutral color and warm luster, a pearl ring makes a stunning statement on its own, while also pairing well with other rings or bracelets.
How to Wear Pearls for a Night Out
Some occasions call for an extra dose of style. Up the ante on your next night out with pearls that take an outfit from predictable to head-turning.
Layered Pearls – Turn a basic outfit into a night out look by layering strands of pearls of varying sizes and lengths over a simple dress of blouse with a dark wash jeans.
A Knotted Pearl Necklace – Long strands of pearls are typically worn for more formal occasions, but can easily be dressed down by knotting the strand.
A Pearl Necklace Wrapped into a Bracelet – Take a festive approach to the pearl bracelet by wrapping a pearl necklace around your wrist multiple times until you're able to clasp it without the bracelet slipping off.
How to Wear Pearls to the Office
Keep pearl accents in the office clean and simple with single strands that add a touch of elegance to your business casual attire.
A Single Strand Pearl Necklace – Depending on the neckline of your top, wear a choker or matinee length necklace for the office. For example, a choker may look better with a button-down blouse, while a crew neck top may look better with a matinee length necklace.
A Single Strand Pearl Bracelet – For a more understated approach to pearls in the office, opt for a classy pearl bracelet.
How to Wear Pearls on Your Wedding Day
You'll look back on photos of your big day for the rest of your life. Make sure your jewelry is timeless by selecting the perfect pearl pieces.
Pearl Drop Earrings – These are a classic wedding jewelry choice and can be found in a range of styles, from simple to extravagant.
Pearl and Diamond Pieces – Whether it's earrings, a necklace, bracelet or right-hand ring, any piece that combines both pearls and diamonds exudes bridal elegance.
Heirloom Pearls – Pearl jewelry is often passed down within families for generations. If your family has a wedding-worthy pearl heirloom, wear it on your big day as your "something old."
Pearl Necklace – If you don't have any pearl heirloom pieces within your family, create your own by purchasing a necklace with a single pearl on a gold or silver chain. Then, celebrate your anniversary each year by adding another pearl to your necklace.
Whether you're running errands or walking down the aisle, pearls instantly make any outfit more sophisticated and you can find the perfect pearl piece at Sissy's Log Cabin, no matter your style or budget. From fashion pieces and estate jewelry to the renowned Mikimoto designer line, Sissy's offers a range of exquisite pearl rings, necklaces, earrings, bracelets, brooches and more. Stop by or pick up the phone to learn more about the spectacular selection. Find a Sissy's Log Cabin near you with locations in Arkansas and Tennessee.